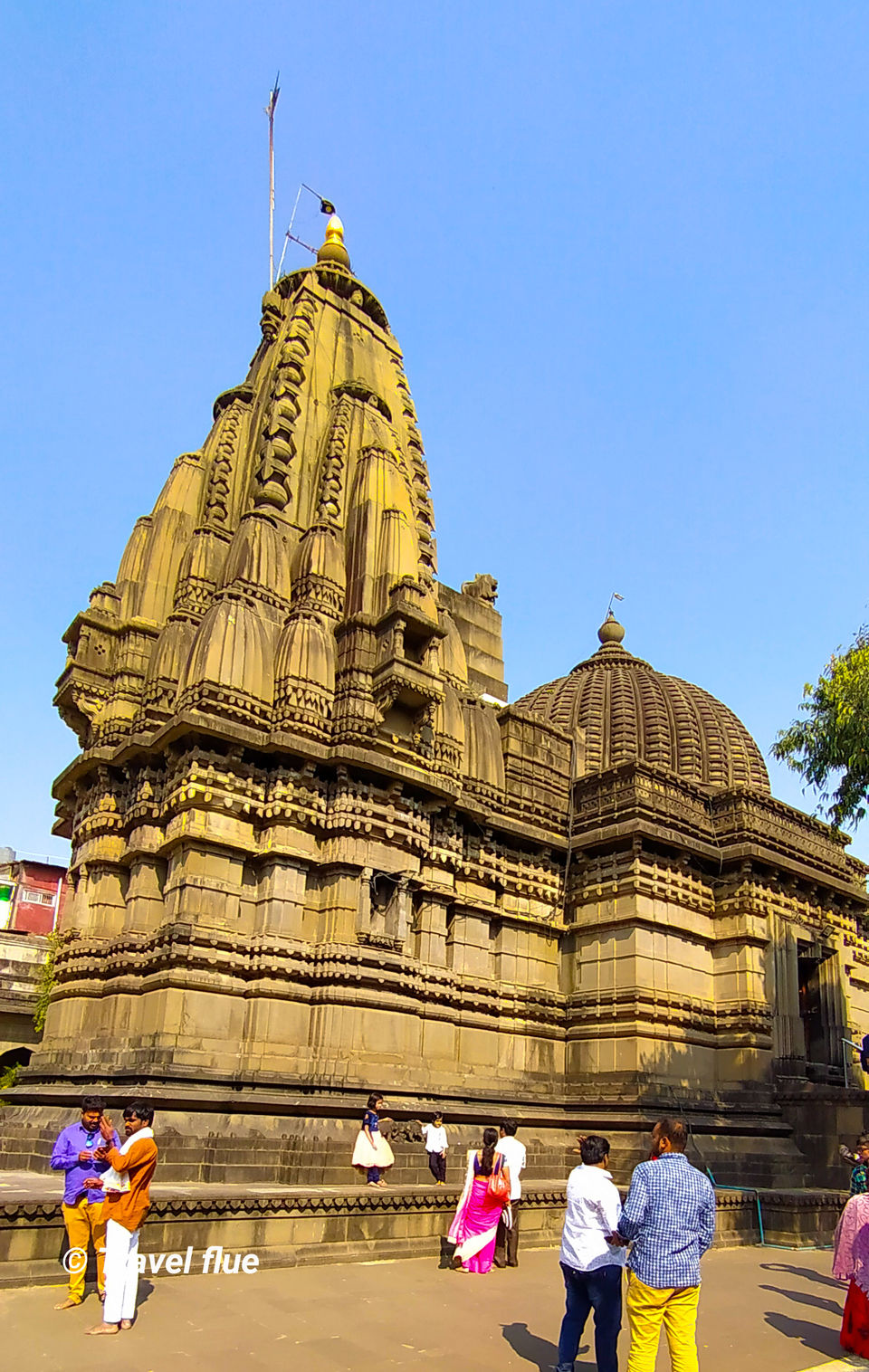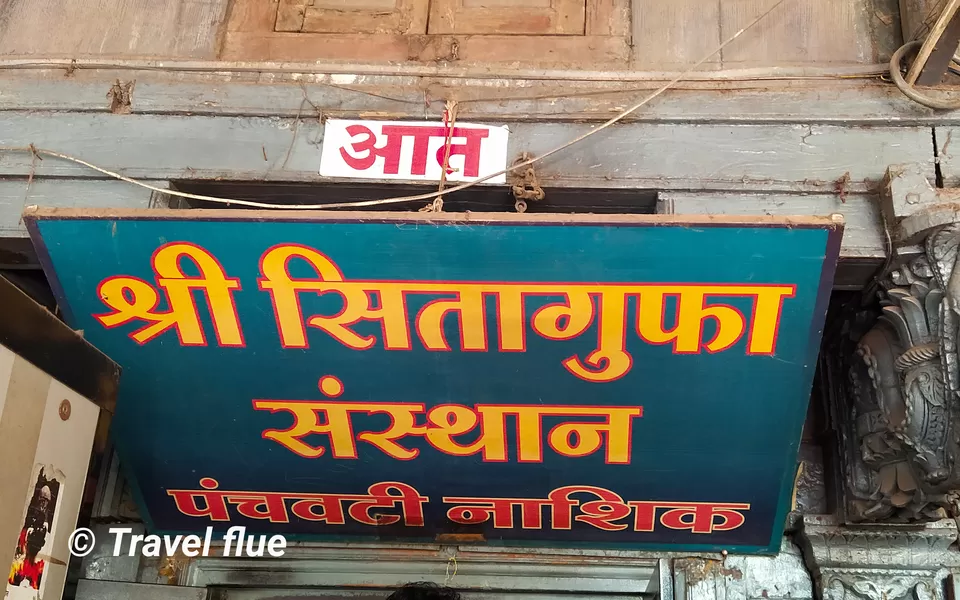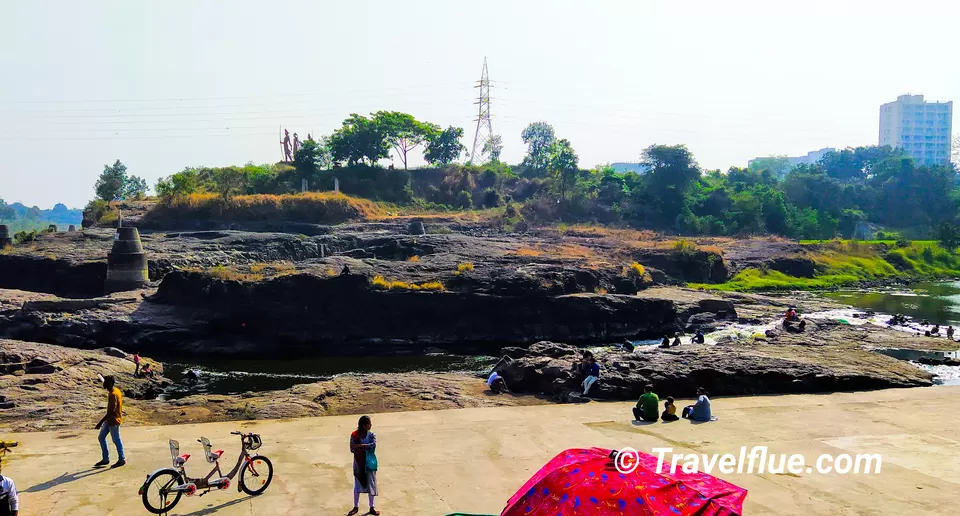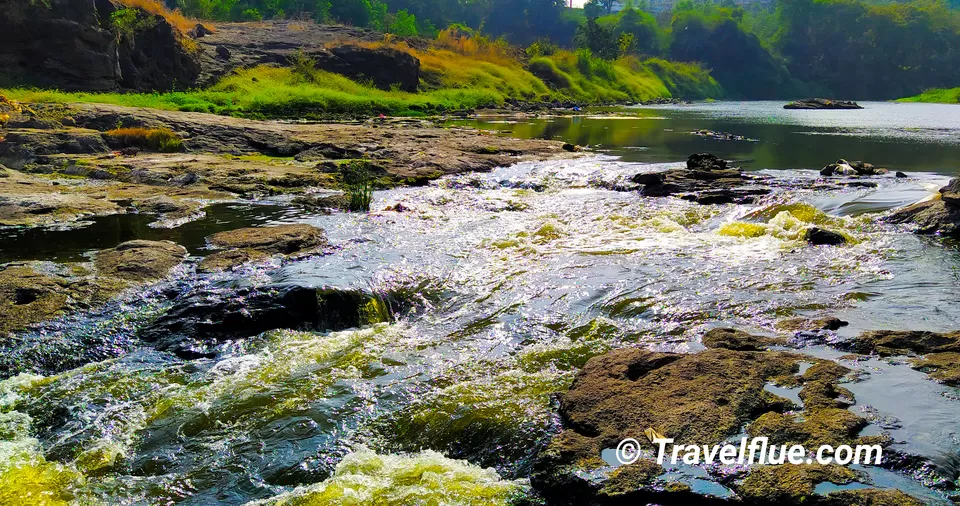 Trimbakeshwar Shiva Temple(Jyotirlinga)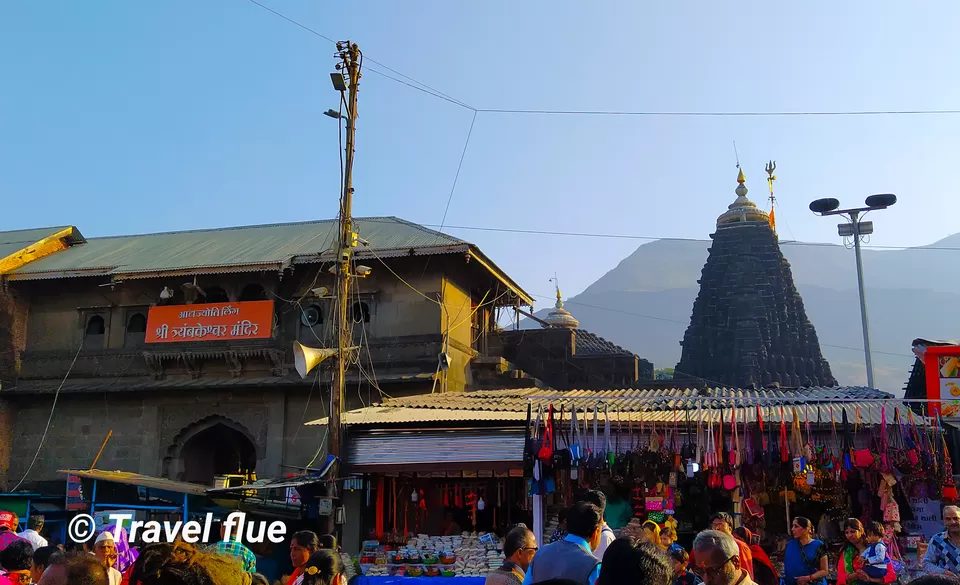 I started my journey from Sita Gufa. It is a small cave, so using my crawling technique I go inside the gufa. Sit down the floor, keep your legs in front & move with your butt & leg by taking small small steps. Sita gufa is not advisable for obesity & heart patients because you have to literally squeeze yourself to enter the gufaa. Now moved to Kalaram temple which is walking distance from Sita gufa.
Tapovan is the sangam of two rivers Kapila and Godavari. Also there is a sita kund. Place is quite dirty and Godavari river is polluted. Lots of street shops here sell juice, snacks and also some traditional products. After Panchavati, I go to Trimbakeshwar Mandir which is 30 km from Nashik city.
" As private cars are not allowed so, lots of Nashik darshan autorickshaw are available they charge around 500rs to complete all nashik temple also they are good local guide through which you get good knowledge about these places "
Trimbakeshwar Mandir is one of the twelve Jyotirlinga temples in India which is 30 km from Nashik city. As temple was very crowded, preferable Special Darshan(V.I.P) available near entry gate at Rs 200 per person completed within 15 minutes. The temple has amazing architectural masterpiece was very beautiful and the darshan of lingam generates happiness, here you can't touch the lingam. You have to take blessings from distance. Om namah sivay. I took Lots of pictures. We left Nashik and moved to Mumbai for next travel story.
Safety Tips And Other General Tips
There are lot of pickpockets around the temple premises. Keep your belongings very safely also keeps your children very close to you as it becomes really difficult to locate your kid in this heavy crowd. Mobile phones, video cameras, and other major gadgets are not permitted; you are required to deposit these in the lockers. You can leave your footwear in any shops and worry about it.
You can visit Shirdi( Sai Baba Temple) which is close to Nashik. Also you never miss out on visiting Mumbai( Dream City) . So, whenever you plan a vacation in Maharashtra, make sure to visit Nashik and take the blessings.
" Happiness is along the journey not at the end of it, you actually experiencing it in this road trip "
For more details follow me on instagram, Twitter, Facebook @travelflue or use #travelflue
visit www.travelflue.com
Frequent Searches: top temple in Nashik, top tourist places in nashik, travelflue, nashik travel story, nashik travel guide, nashik darshan
Nashik is famous for its many Temples and Ghats, Nashik is one of the holiest cities in India. The Lord Ram, Sita and Laxman stayed in Panchvati during their vanvas and the incident Lakshman cut Shurpanaka (Ravan sister) nose (nose is 'Nak' in marathi) happened in this city, hence city name called Nashik. Godavari river flows through Nashik and its Northern part is called as Panchavati. Thus Panchavati has gained holy importance.
Best time to Visit Nashik
The temperature remains comfortable 12°C - 32°C in winter season and is apt for sightseeing. The best months to visit Nashik are October to March.
How to Reach Nashik
It is well-connected across all states of India through Indian railways and buses. Shirdi Airport serves as the nearest airport to Nashik at distance of 80km.
Temple premise the serenity of the simple black-rock temple. Here the statues of Rama are made of black stone, hence the name Kalaram Temple. It has amazing archeological structure and very well maintained.