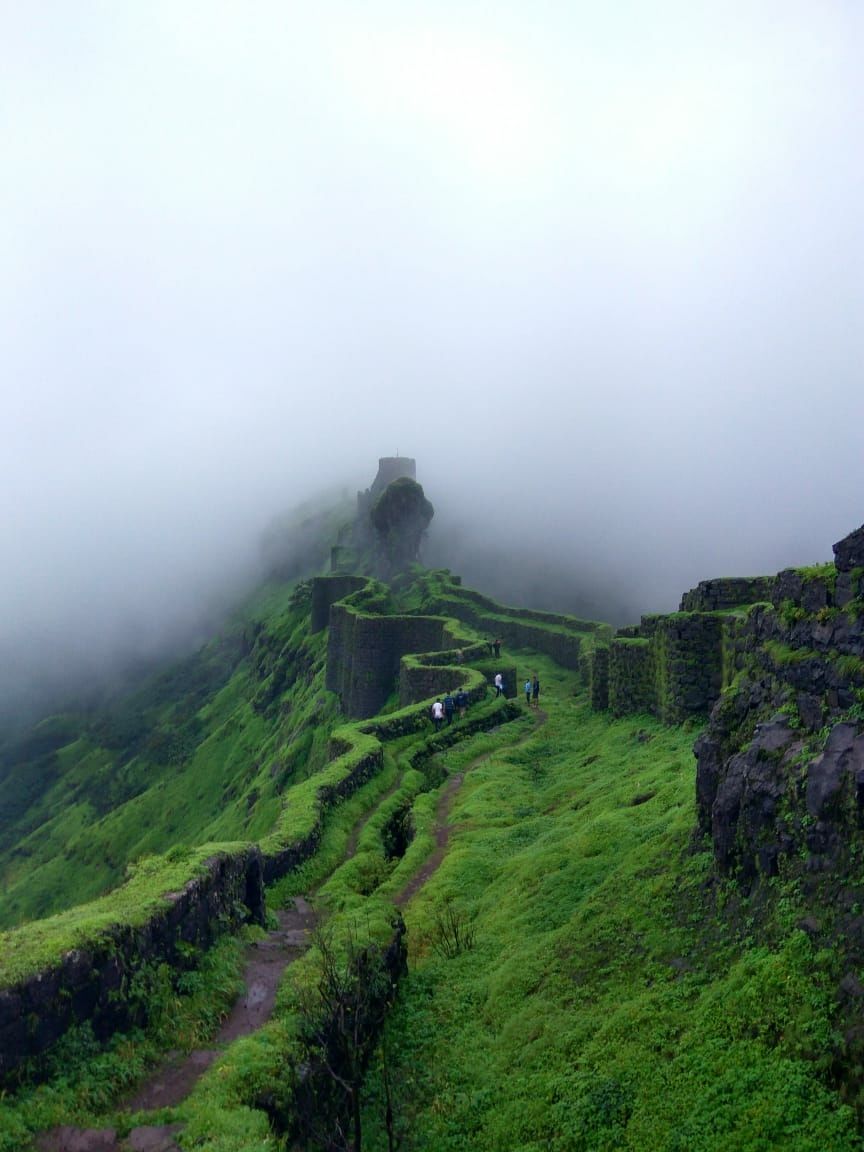 Monsoon is the season which offers you a combo of Lush Green Mountains and Rains in the dense fogg.
The Father of British Columbia, James Douglas once quoted " If Sinhagad is Cave then Torna is the eagle's nest". I always wanted to see why. So i decided to trek Torna. As my native is Pune my stay wasn't a concern for me. My elder brother suggested me to extend the trek for 2 days and complete 2 trek each on one day. Rajgad and Torna. And I dont regret taking that decision.
So we went to take a bus in the morning at Swargate bus stand with my couple of friends. But then the quote "Travelling make us believe that the strangers we meet can be best of friends" came true with me. We met a group of Engineers who were on the trek of Rajgad. So we took a Tum Tum till the base village for 100 Rs per person, which isn't bad for a group of 14 people. Some 40kms from Swargate is Nasrapur the base village for Rajgad. There is a parking Space available at base, and a canteen too. You can have a wonderful breakfast at base and leave for trek. Before you start the trek, there are "Durg Premi" the fort lovers who will check your bags so that u dont carry alcohol or tobacco or ciggarates with you. If you are planning to stay at fort you can also give your dinner orders at the canteen who delivers delicious veg and non-veg food at the top. So we stated the trek and after some time I started to see the Voluptuous mountain with dense fogg. You can see the small orange colour flag at teh top of the fort and the ant like people climbing the mountain. I realized it was still a long way to go. 4250 ft above the sea level is what Shivaji Maharaj built this fort at.
During the trek you will come across the lush green environment and the muddy route which makes the trek even more difficult sometimes. First time in my life I was trekking with 12 strangers with equal energy and enthusiasm as I had. I was enjoying the company. So we started at 12 noon and reached the top at 3 pm. Took 3 hrs to climb the mountain. First thing we did was to reserve the place to sleep in the temple above. There are locals who sell you the Garam Kanda Bhajis in the monsoon. You can enjoy the bhajiyas and a sip of tea and go for exploration of the fort. It has 2 lakes above which gives you the pool like feeling. There are 3 important points on the fort which were built for vigilance. They are called as "Maachi's". Sanjivani Maachi, Suvela Maachi and Padmavati Maachi and at the centre of the fort lies Balekilla.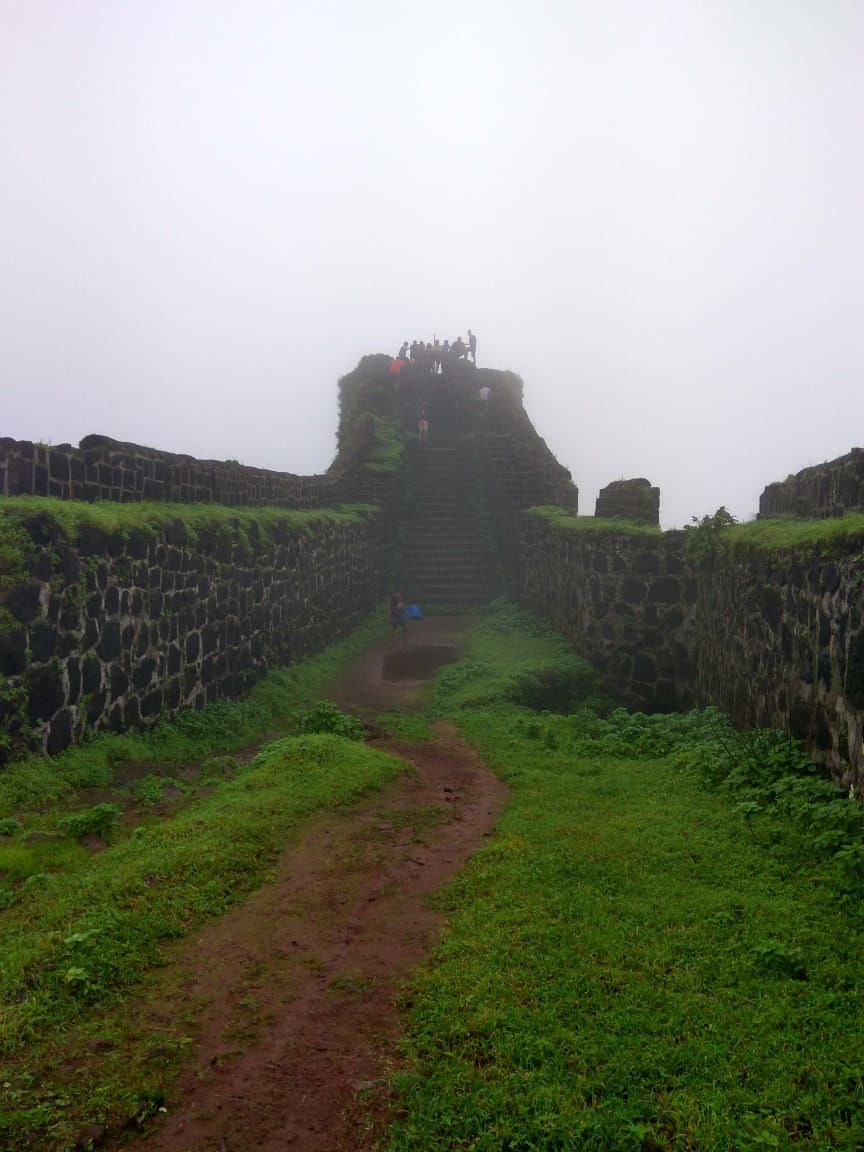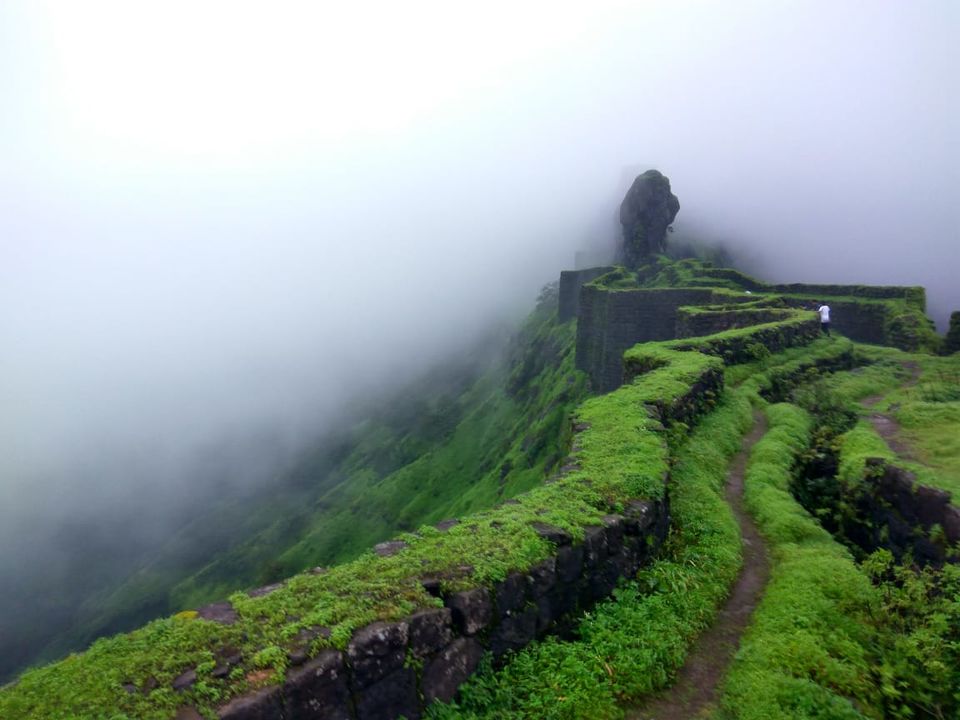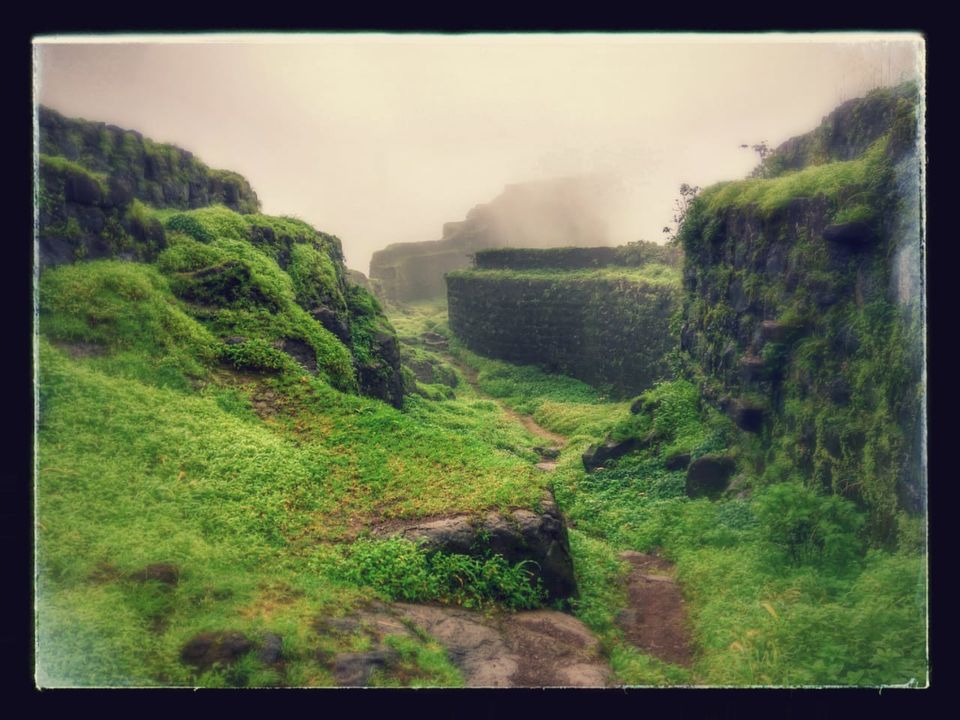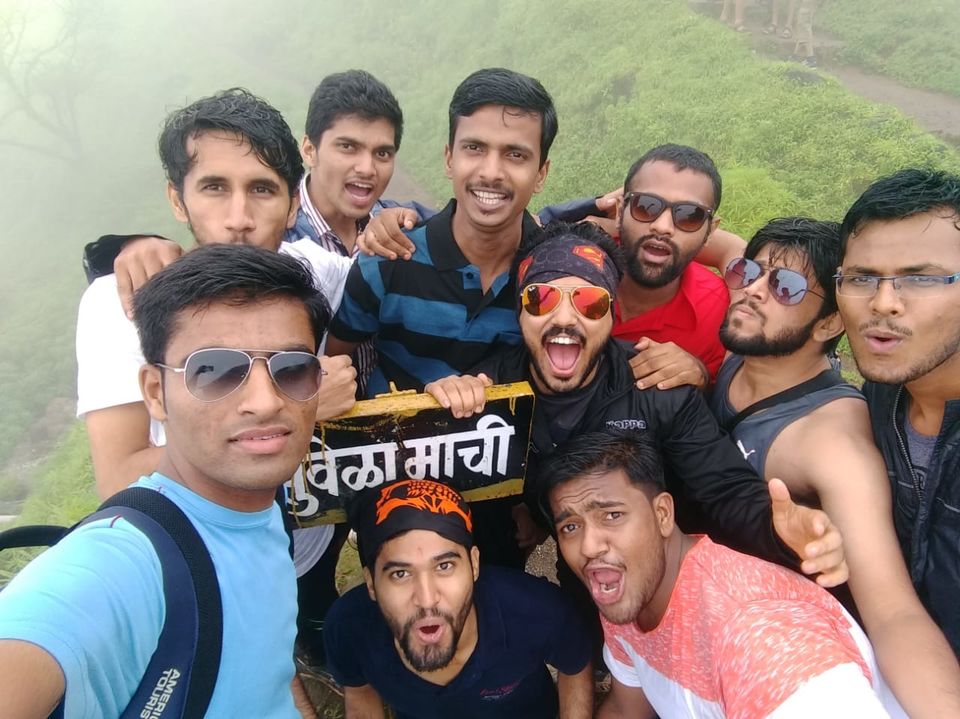 So we explored the entire fort with all important spots and it took us nearly 3 hrs to do that. At night we stayed in the temple and we received our dinner at around 9:30 in the night. Entire night it was raining heavily on the fort with thundering. Next morning we had our breakfast and left for Torna. Before we left we paid our tribute to our queen and the first wife of Maharaj. Queen Sai Bai. There is a tomb built at Rajgad.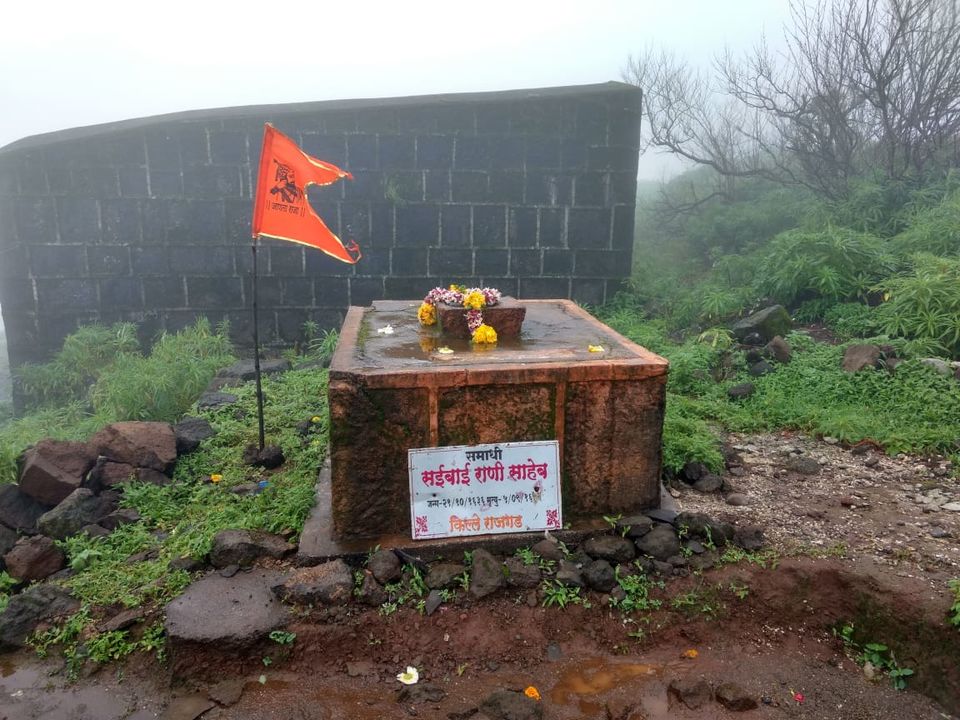 As it was 15th August we could not miss the flag hoisting at this fort. Saluting the Flag 6ft in width and 3ft in height roped on 10m long pole at 4250 ft, waved by the bone chilling winds in the heavy rains. What else i could have asked for?. This moment is one of the very close moments at my heart.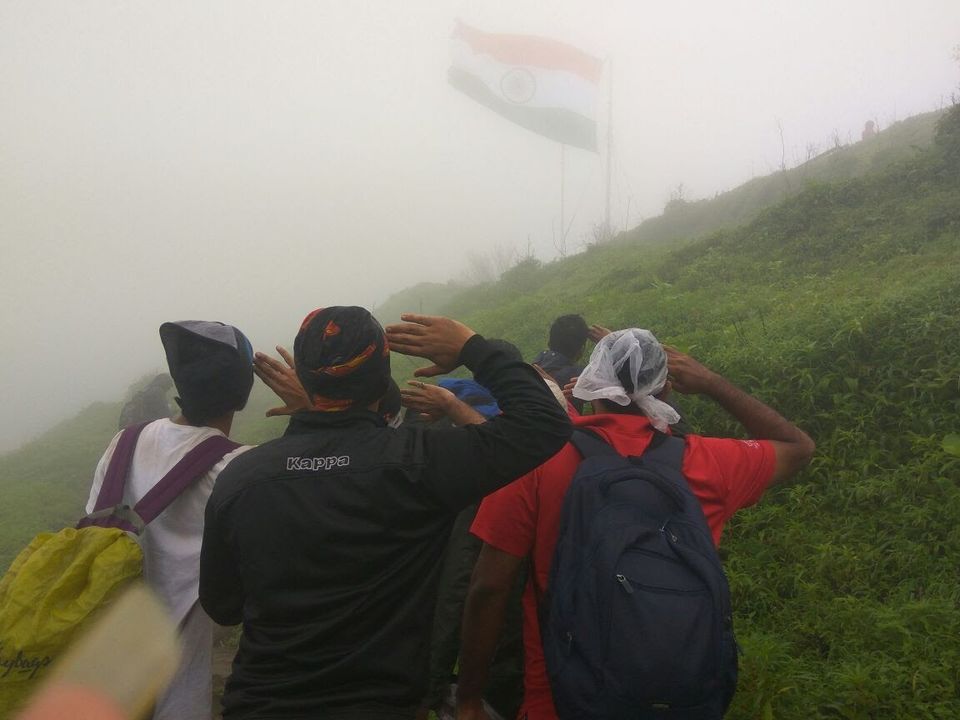 There is a doorway built to exit Rajgad and to leave for Torna Fort. Near Sanjivani machi, we took the door way and left for Torna fort.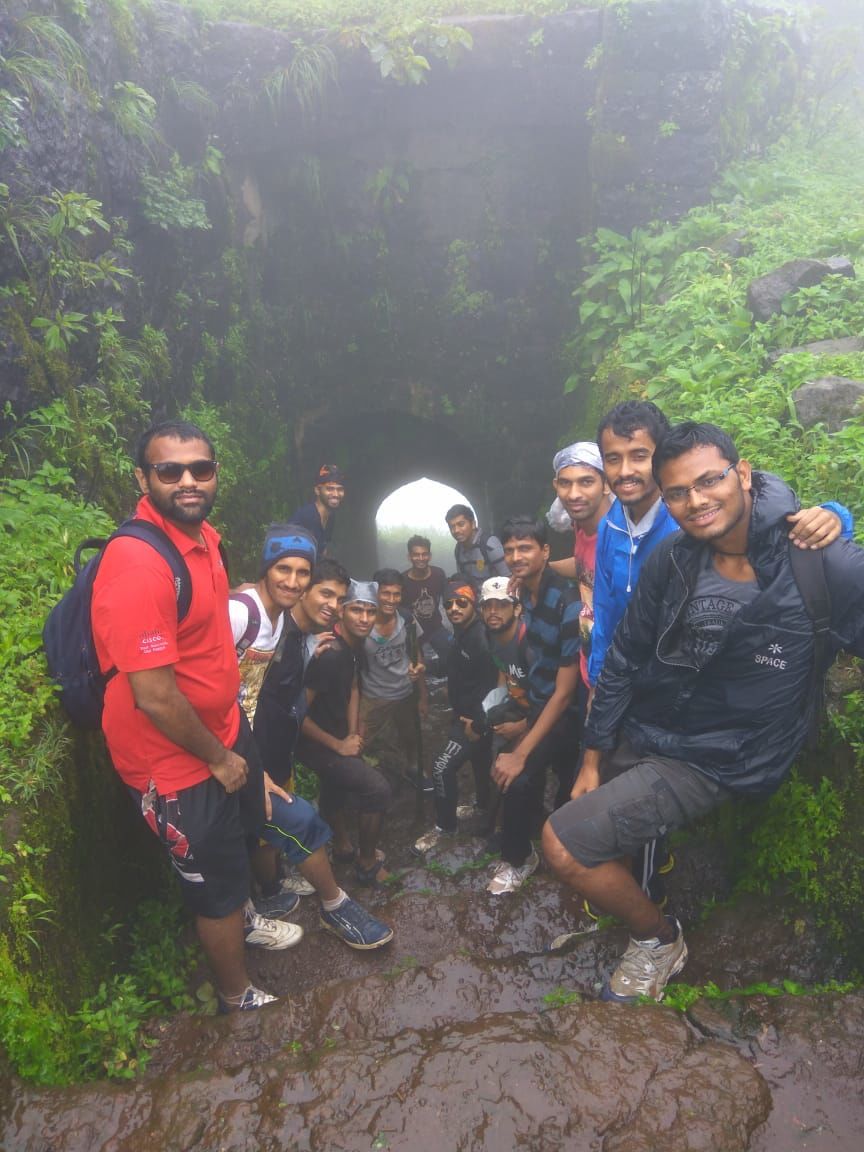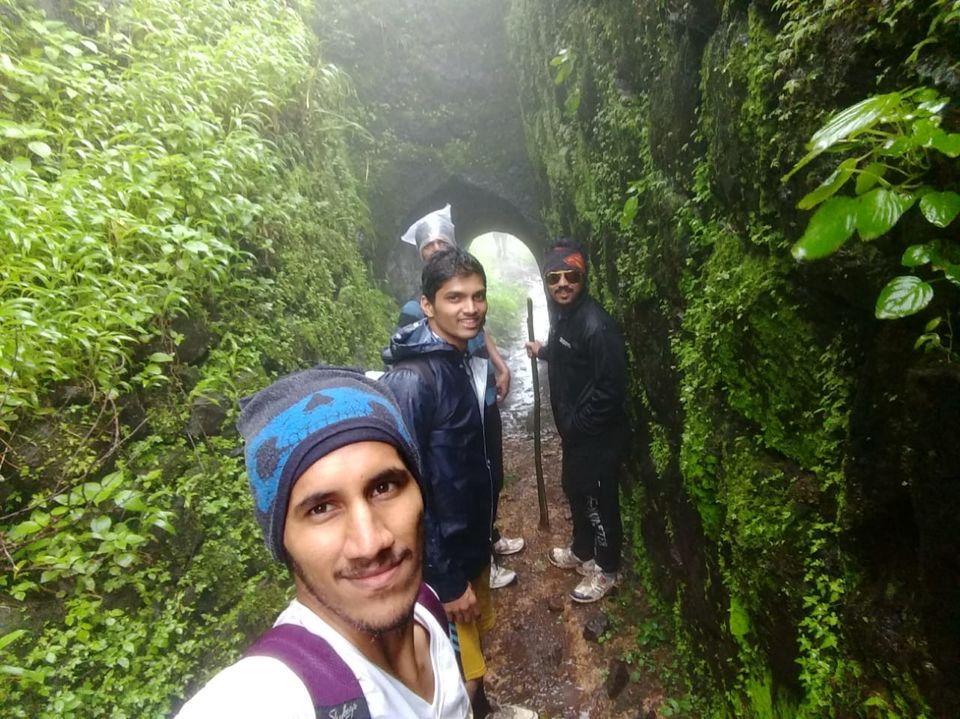 As we started the long walk for Torna, I did not know the walk is going to be so rigorous. We started at 10 am in the morning. But this rigorous walk didn't stop me from clicking a pic with this serene nature.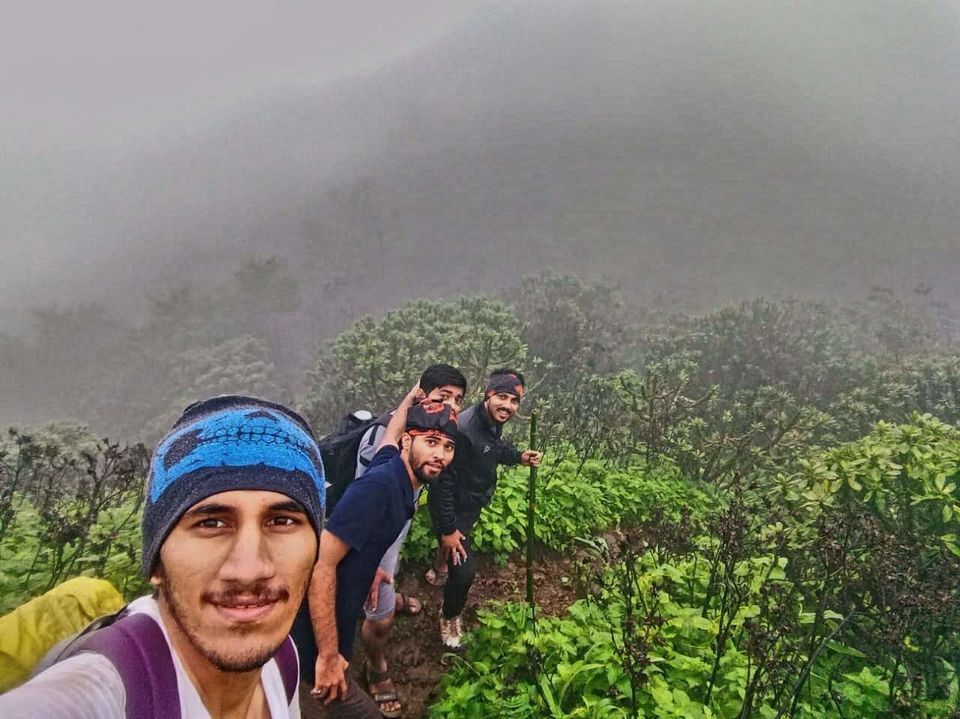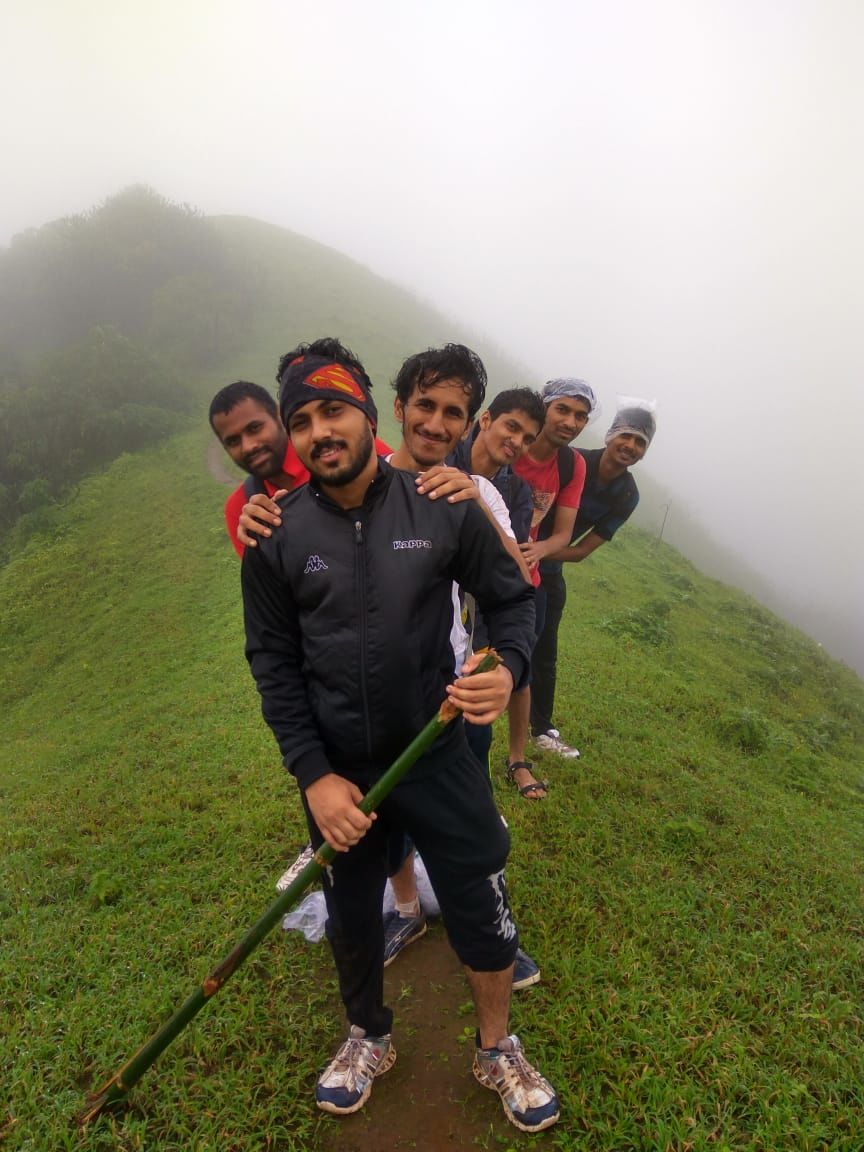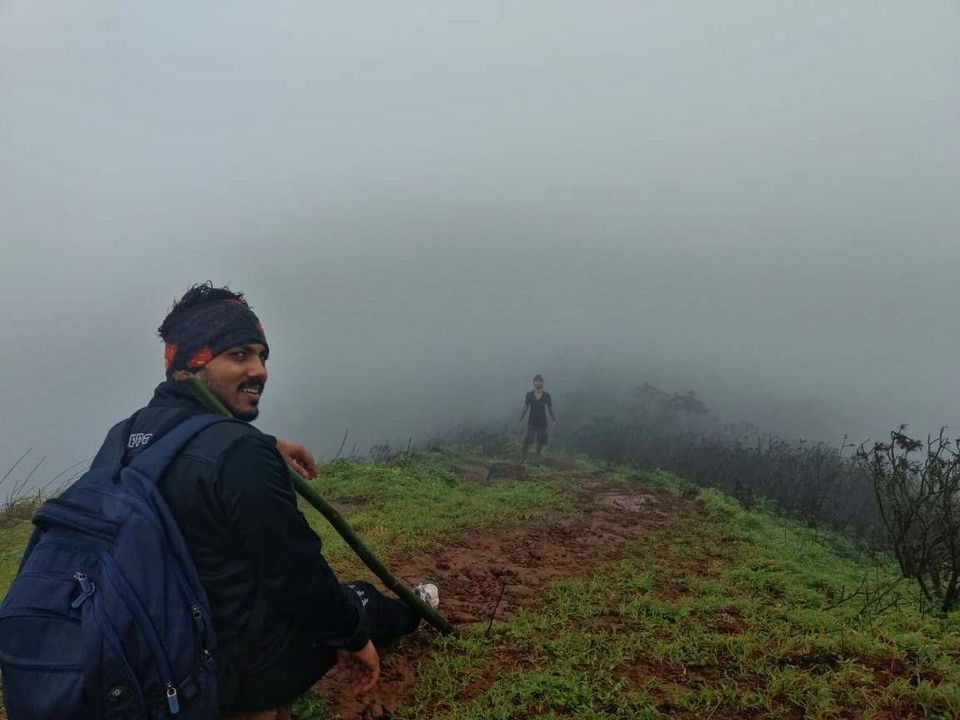 6 hrs of that rigorous walk and we were at the entrance of Torna fort. This is one of the iconic fort as its the First Fort won by Shivaji Maharaj at the age of 16. On the way to Torna we managed to capture some good pics.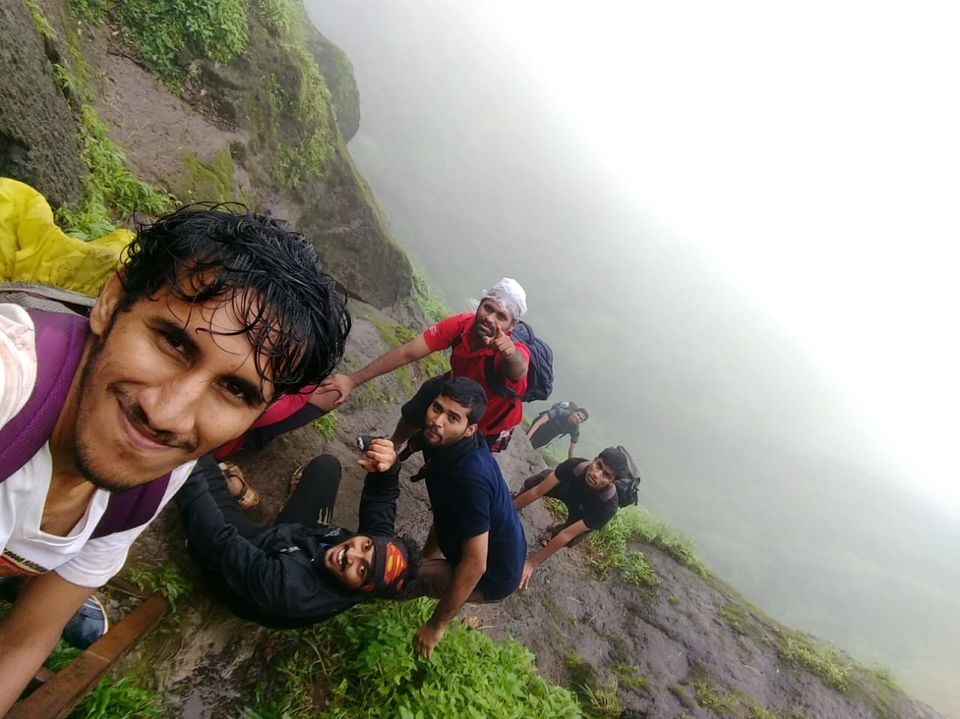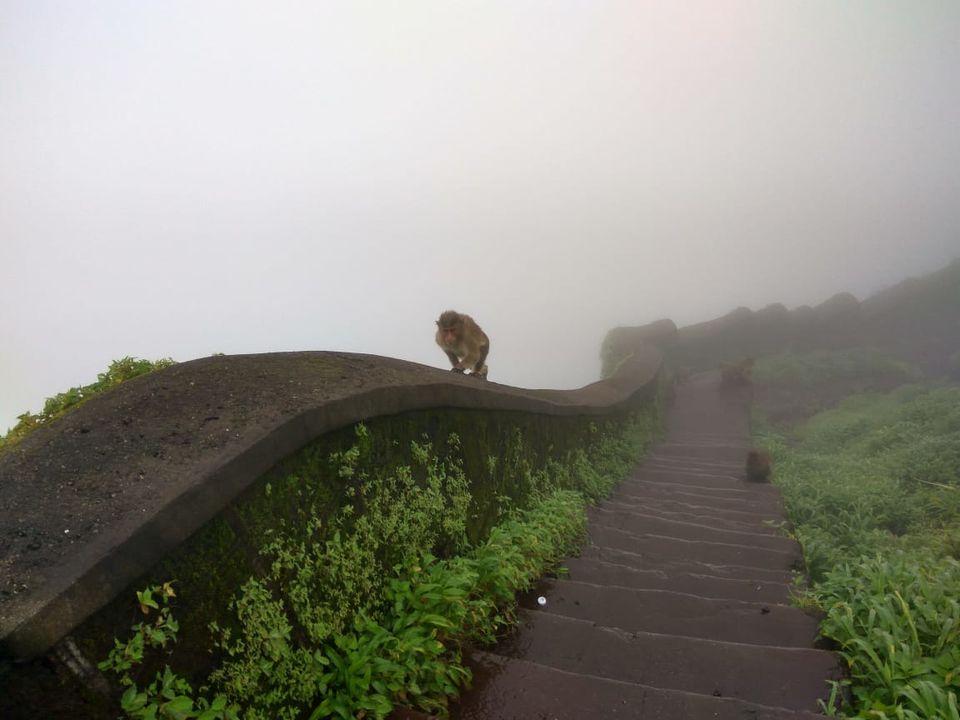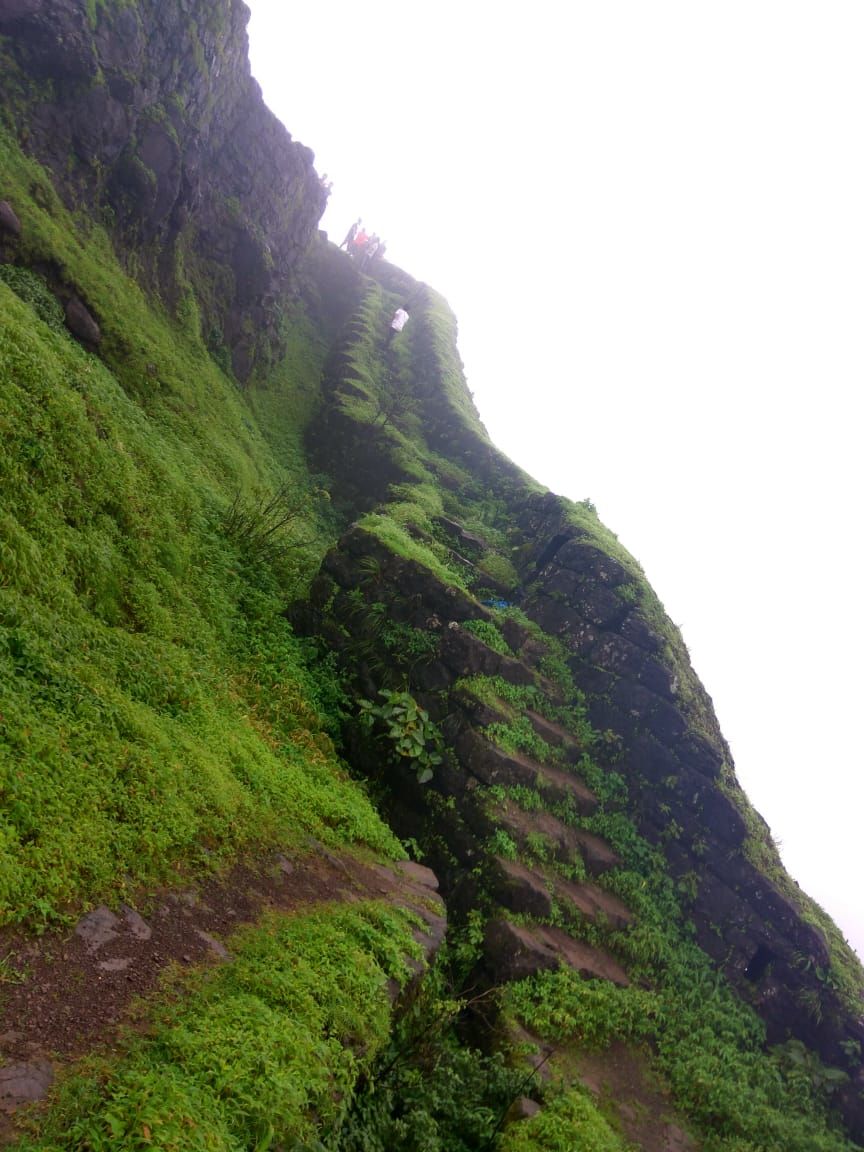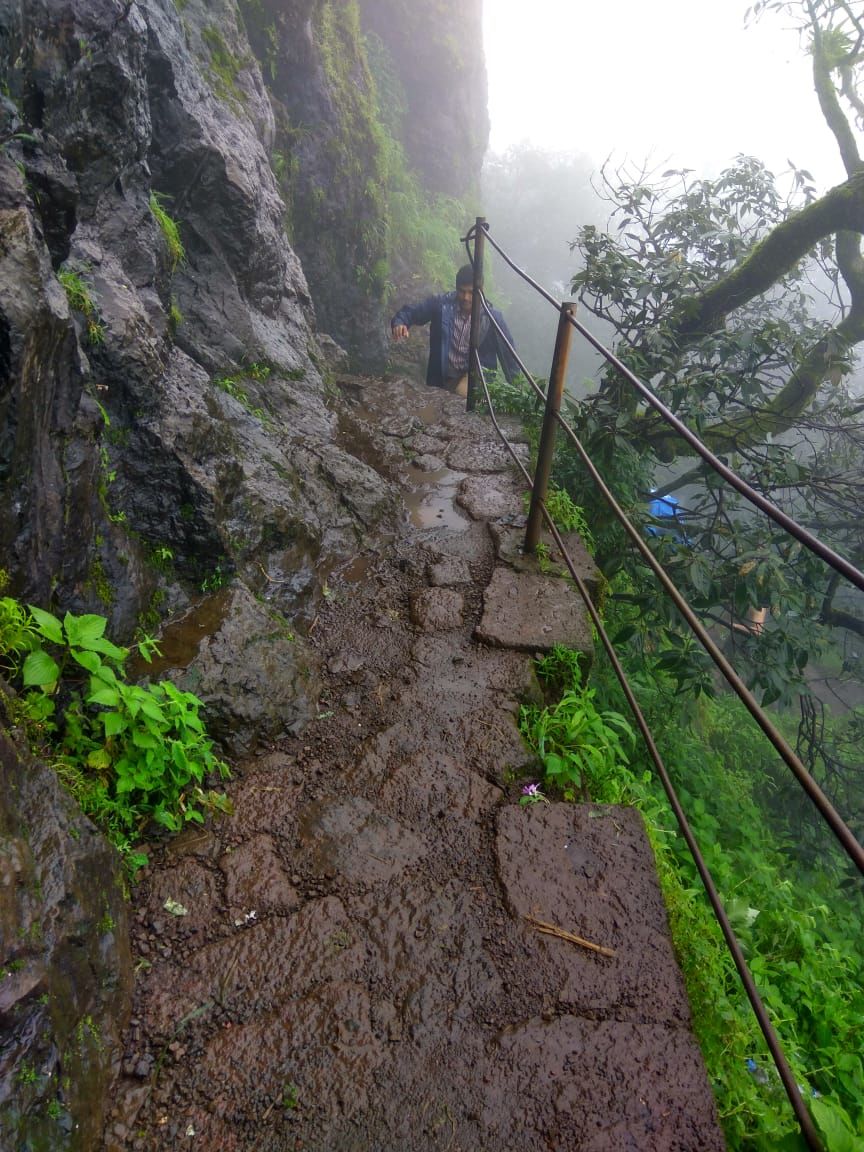 There is one important vigilance point at this fort, Zhunzar Maachi. This fort is situated at 4600 ft from sea level. This places gives you the awesome look of Sinhagad, Pratapgad, Khadakvasla Dam, Mahabaleshwar. Happiness knew no bound when we reached the summit of Torna. It was for the forst time we were at 4600 ft.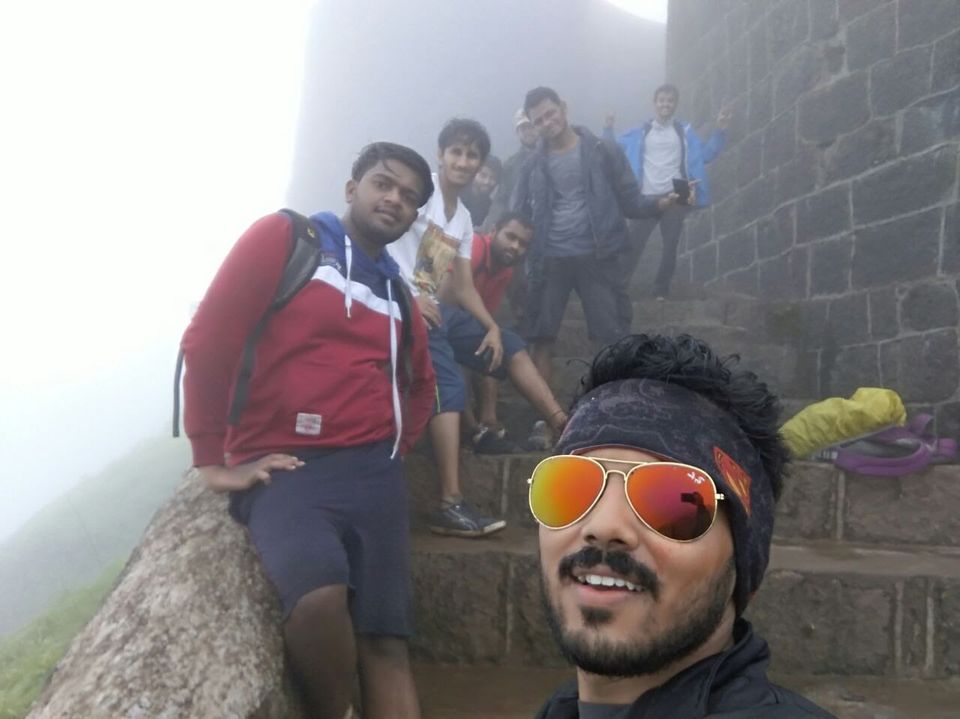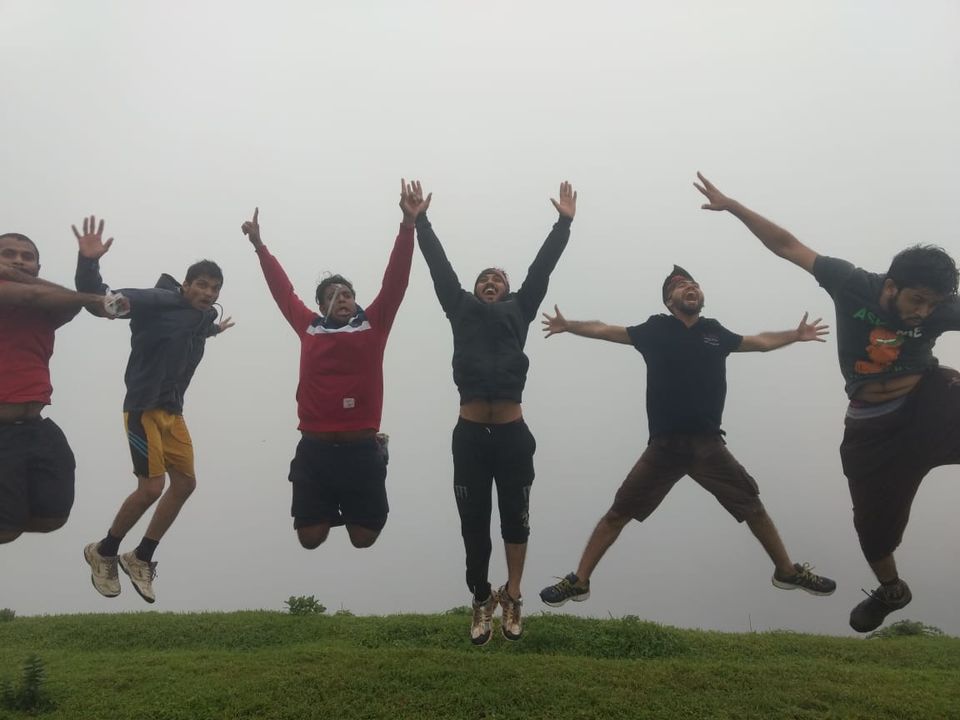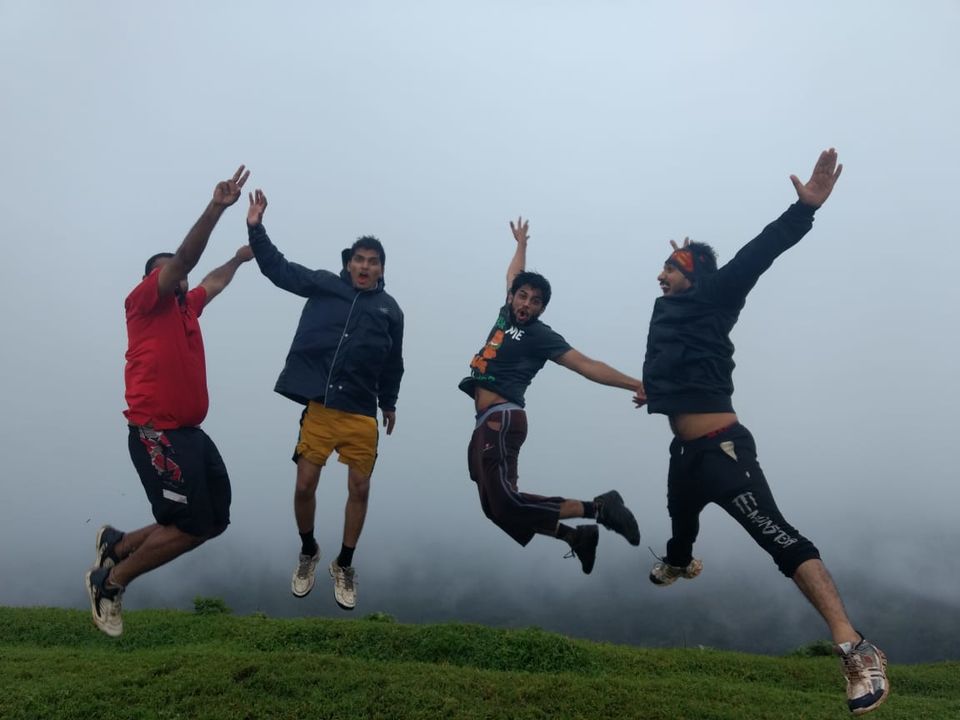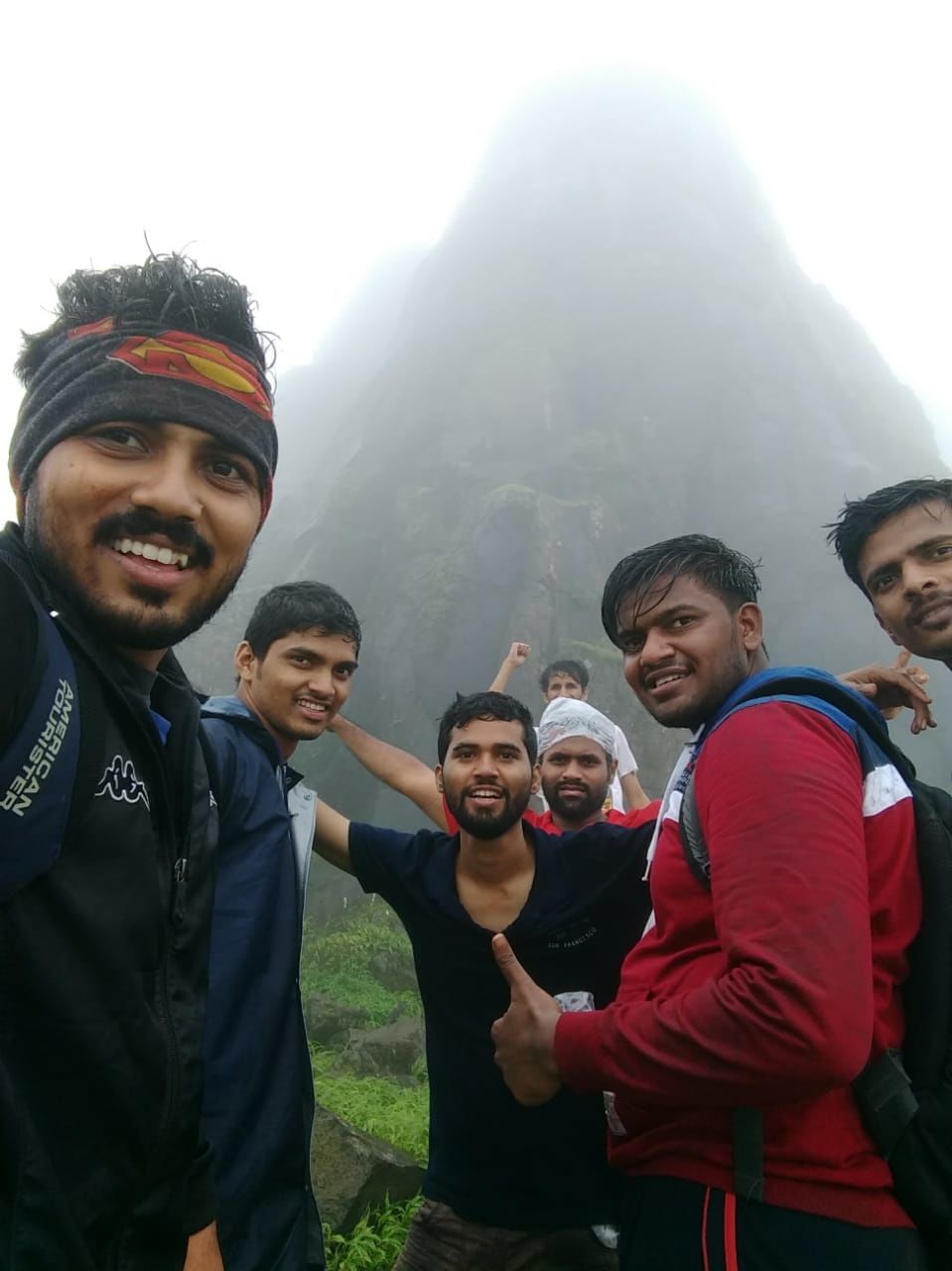 Unfortunately the heavy rains did not offer me a good view of Zhunzar Maachi and hence I could not click it. But while descending we managed to get some good clicks. We descend at the base village called Velha. From there we took the tum tum back to Swargate. This trek was one of the best treks i ever did. Give it a try and you will not regret the decision.