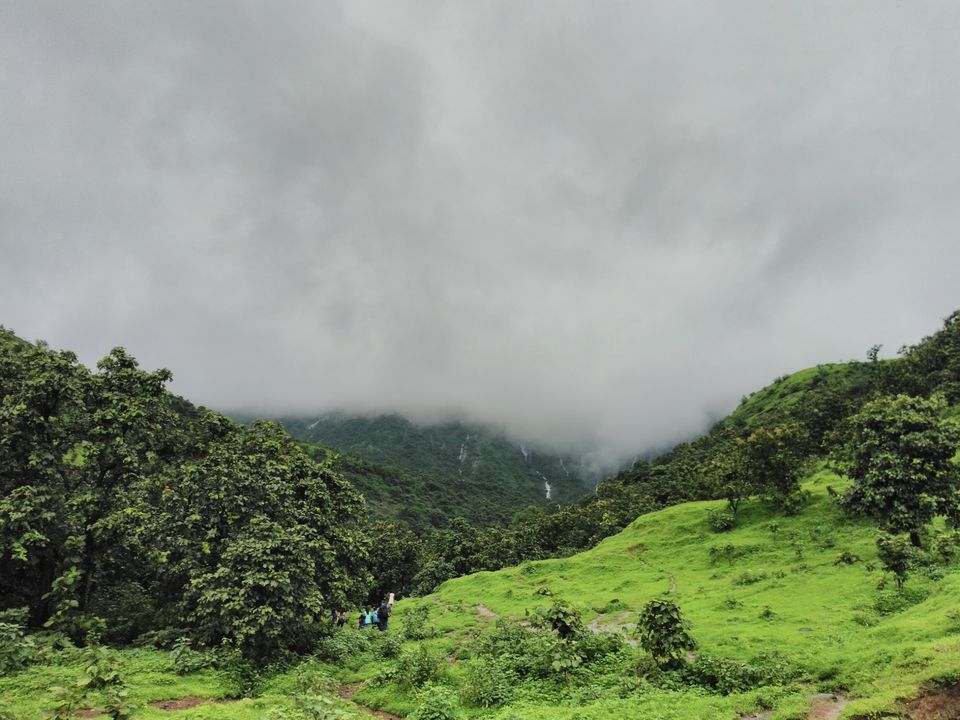 The time has come for the Much awaited trip of the year. Yes, after waiting for months we are here busy packing things for the trip.
We left a lot of pending items to be collected/bought for the last day to take for the trip. Some how we managed to get sleeping bags and tent for rent and as planned raincoat, bread,nuts,dates, Butter  and yes pills( incase if we fall sick ) ... All items in the checklist was perfect and now the problem is am goddamn tired. Since I had an hour time decided to take a quick nap ,while am thinking friends have come home(it's a group trip). After checking everything is perfect and fine   we are all in excitement so forget about the nap let's chitchat(sharing our memories of the last trip we went) . And now time to catch the flight, we reached the airport(chennai)well before the time, the cops were checking the metal sticks in the tent and we managed to convince them it's nothing harmful. It was the first flight for all of us , of course we were excited about the flight ,not afraid though 😋.  We boarded the flight , flight took off and we are flying looking at each other's reaction like we do in the exam hall (it was fun).
About our trip we planned to go to Pune first:In Pune we trek rajgad fort to torna  in two days and then we leave to neral(Mumbai) there we trek pebfort, then we return to Chennai. This was our plan.  And one more important note is none of us knows Hindi even a bit.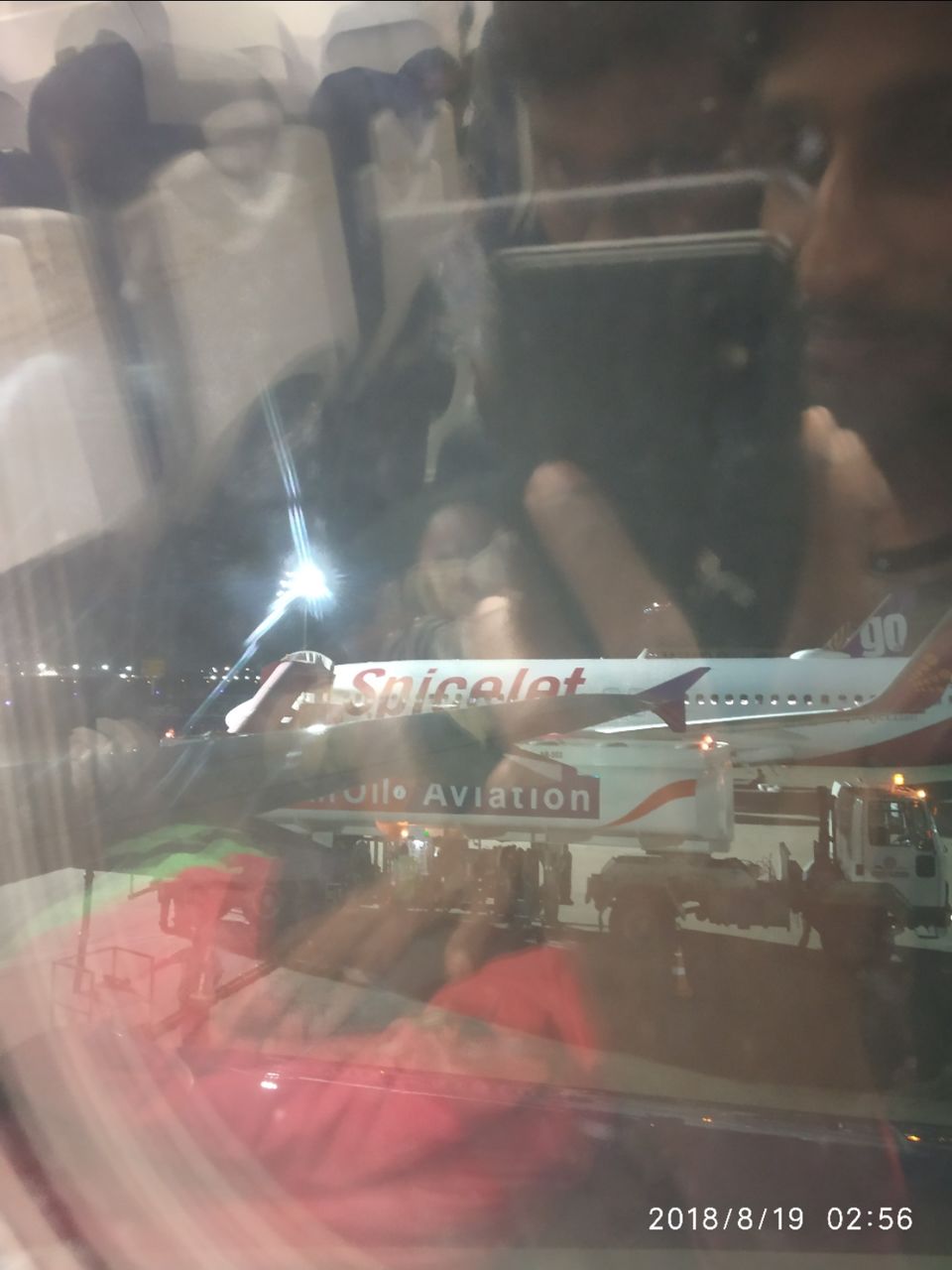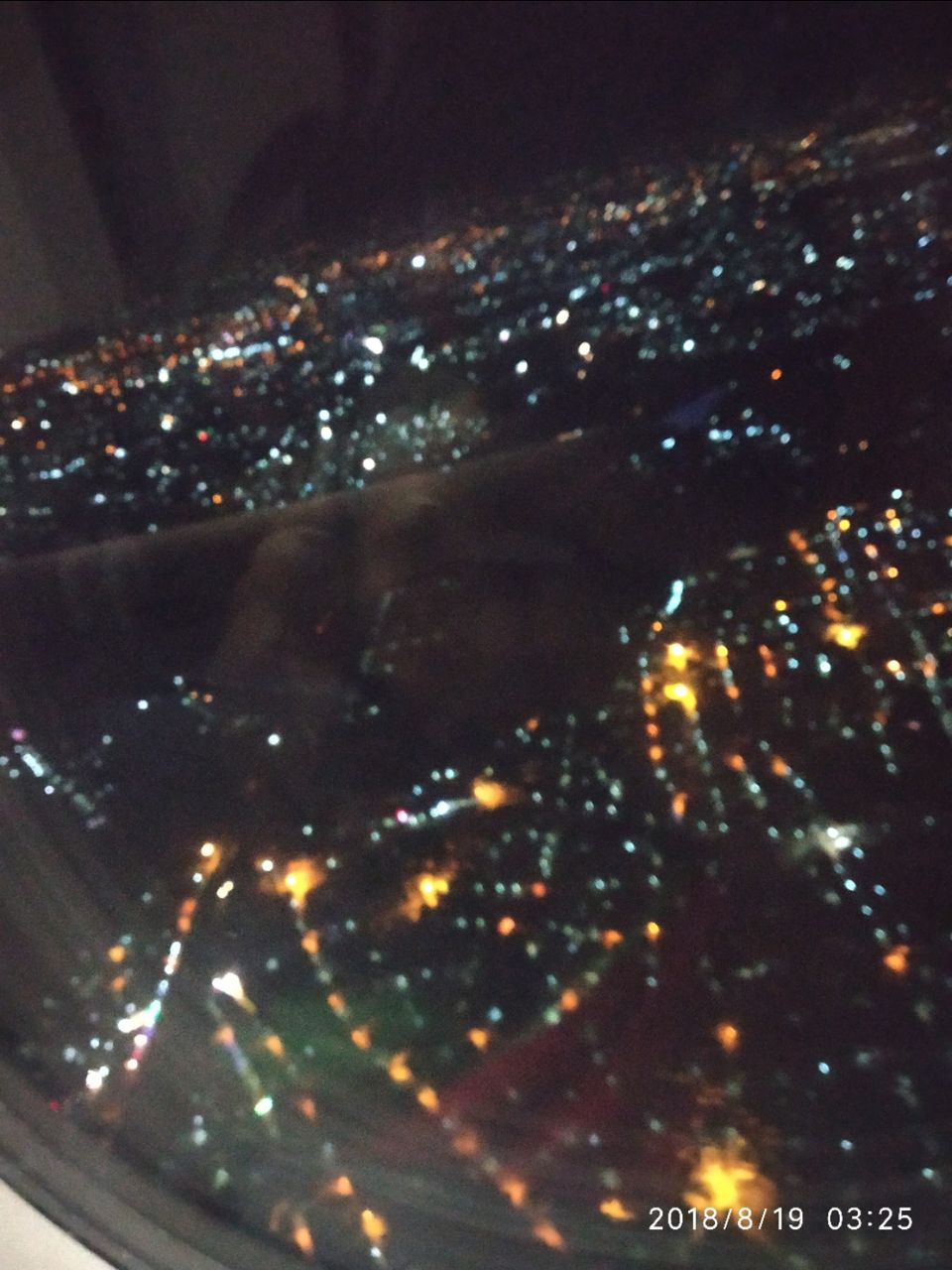 We landed in Pune airport within 2 hours, when we saw out from flight window, it was raining (yeah.. monsoon trek is on). In two hours Bollywood mode, we Went out of airport we understand nothing ,all we know are name of the places we wanted to go. We booked a Uber cab he dropped us near pune railway station. We were searching for a decent hotel nearby and we end up meeting a local guy who speaks bit Tamil. While traveling in his auto we came to know that we were searching hotel in the area which is known for illegal things(🔴) . Finally he showed us some reasonable hotel and we all settled ourselves and had a relief. We wanted to check with the hotel  guy weather we can trek rajgad since it was raining, It was all fine. We went out had breakfast (idlies not good though) and started to SWARGATE bus stand ,this is the place we get bus from Pune to Rajgad fort(last stop) . Bus timings are morning 6(not sure), 9 and 1.30pm . We were about to pick the 9o clk bus , we reached the bus stop exactly 9 and we doesn't spk Hindi , checking with all ppl which bus will go , mean time the bus is just gone. OK what now can we possibly wait till 1.30 or find an other way. Luckily cab was available , we booked an outstation Uber (1200.rs from swargate to rajgad fort) .  Started to rain we put our raincoats the uber has come and we boarded. 
Good thing is the driver speaks English, so we collected few details from him about the local. He never went to Rajgad fort (our goodness) all the way through it was raining lightly and some sunshine ,the Climate was awesome. Full greenish ways besides. In an hour we reached the base village of rajgad (Gunjavane). Now driver started to feel why he has come , road way was quite up and down and he started to feel for his car (clearly shows that he take care of his car like a baby). Finally he dropped us in rajgad fort and it was quite surprise that many ppl were there already since it was Sunday.
While getting down of the car we thanked our driver and asking his name he replied " salmaaaann ,but not Khan " . Haha he was funny.
At base there is a small hotel , we had our lunch and our tummies are full . It was really tasty Especially misal pav.
Let's start the trek man.. we saw few Buffalo's said bye to them and we started ascending . On the way we found a small falls we went there and got our shoes wet.  Controlling the excitement we started to ascend again. It started raining , we all were prepared anyways for the rain so not a problem. Since we had around 4,5 kgs of luggages at least it was very hard to trek.
From the base village rajgad fort is around 8 km , so it was not easy ascending to the top ,here and there we stopped and had ourselves refreshed and continue to climb to the top. After 2 hours or so we could see rajgad fort, covered by the clouds it was looking beautiful. This view kept us going with all our energy and one more steep we would reach the top but this one was very vertical and risky too ,we held the handrail tightly and pushed ourselves harder. Finally... what we have seen only in photos were in front of us and all the pain has really just gone by the view of rajgad.
We were speechless , we saw this mesmerizing view of rajgad ,there was pond (called padmavathimachi) we sat there for a while we were jumping here and there out of excitement and started clicking photos. Some 30 people were there and there were couple of shops(only in Saturday and Sundays)  where locals make you hot and spicy pakoda's and roti's. We were all wet and and stomach and tongue was crying for some hot food. We had around 4,5 plates of pakoda's ,the first plate of pakoda was the tastiest ever thing I had.
(Rajgad fort contains 1. Padmavathimachi 2. Sulevamachi(double fortification) 3. Sanjivanimachi( double fortification- in half way going to this place we can find a small hole which leads to trail of torna fort). And the top of this fort is called balekilla.)
Now come to reality , we planned to put up our tent on balekilla which is the highest point. But on top it was raining with good winds, no way to put the tent outside,it can just flew away in few minutes and it is was freaking cold as well. In padmavathimachi there is a temple where we decided to spend out night. Inside this small temple locals were making food. We had some roti's and then they all (include trekkers and shop wala's) prepared to leave for the day by 6.pm( Have no idea how they descended by that time since light was reducing and the way was risky- we told ourselves might be another way). We are all alone now and to be honest this place was like heaven. So felt like we were abandoned at heaven). We had torch , we were 4 , 2 of us went out with torch and seen the places around , even without torch we could clearly see things at 7. This place was definitely strange. Then we went back to temple, there were 3 windows from where that drizzle come inside and we had the tent ,so we put up the tent inside this temple to keep ourselves warm( we finally used the tent ,hardwork of carrying them paid off) .
While putting them up we saw two guys coming inside temple and we got company now. We had a conversation , they said they are students from Hyderabad and they are biker's.  We were Sharing our travel experience and plans, they planned to descend by morning, as per our plans we are leaving to torna fort in the morning. We depend on the trail which we saw in Google. After sharing things me and my friend accompanied them for a smoke. We came back and had the nuts and dates which we brought so that we can trek tomorrow.  Time for some sleep, we took out our sleeping bags. It was around 8, very dark, fully raining outside and you are in your tent listening to the sound of rain. That was a special feel.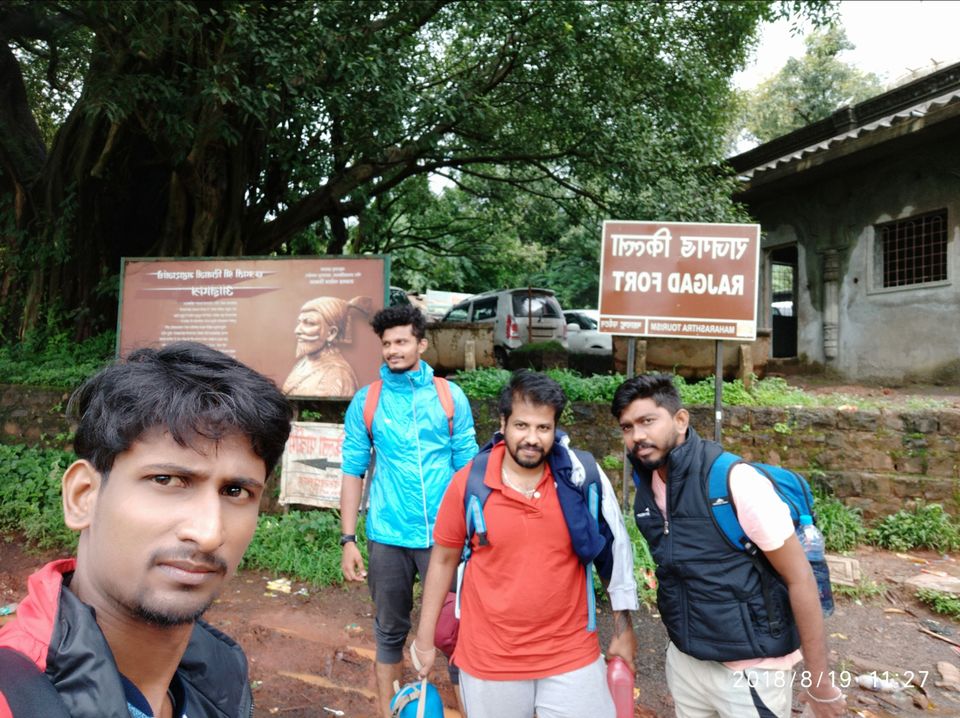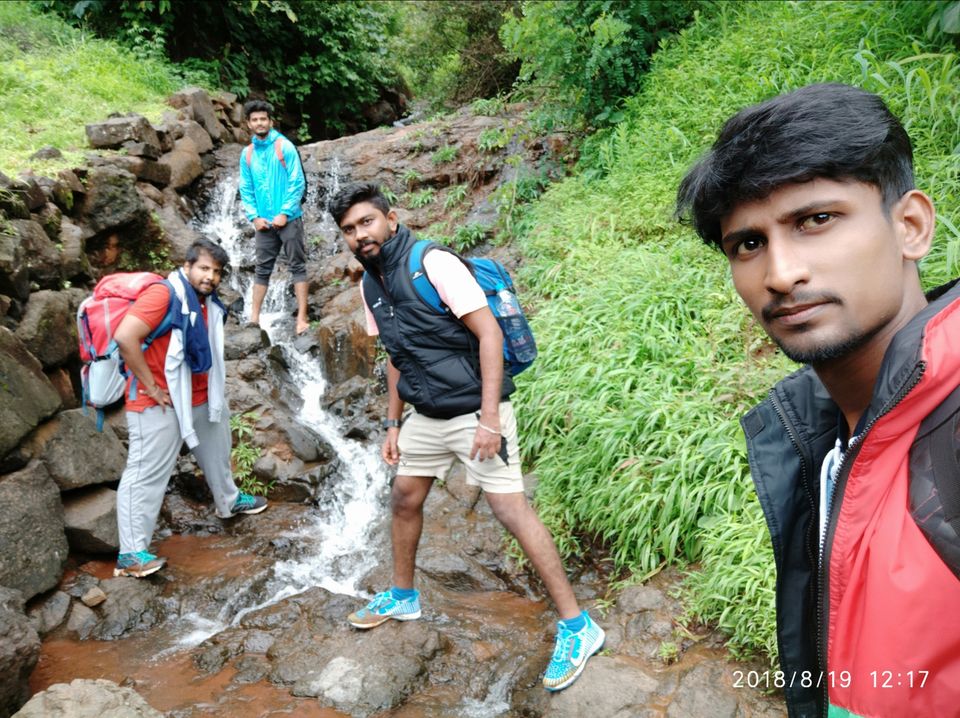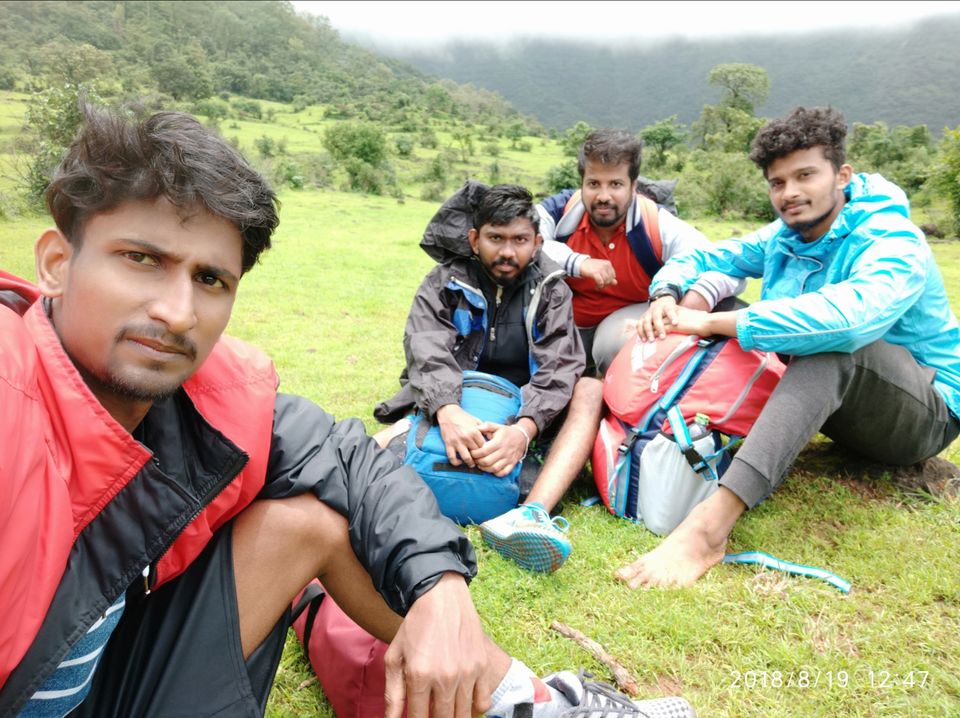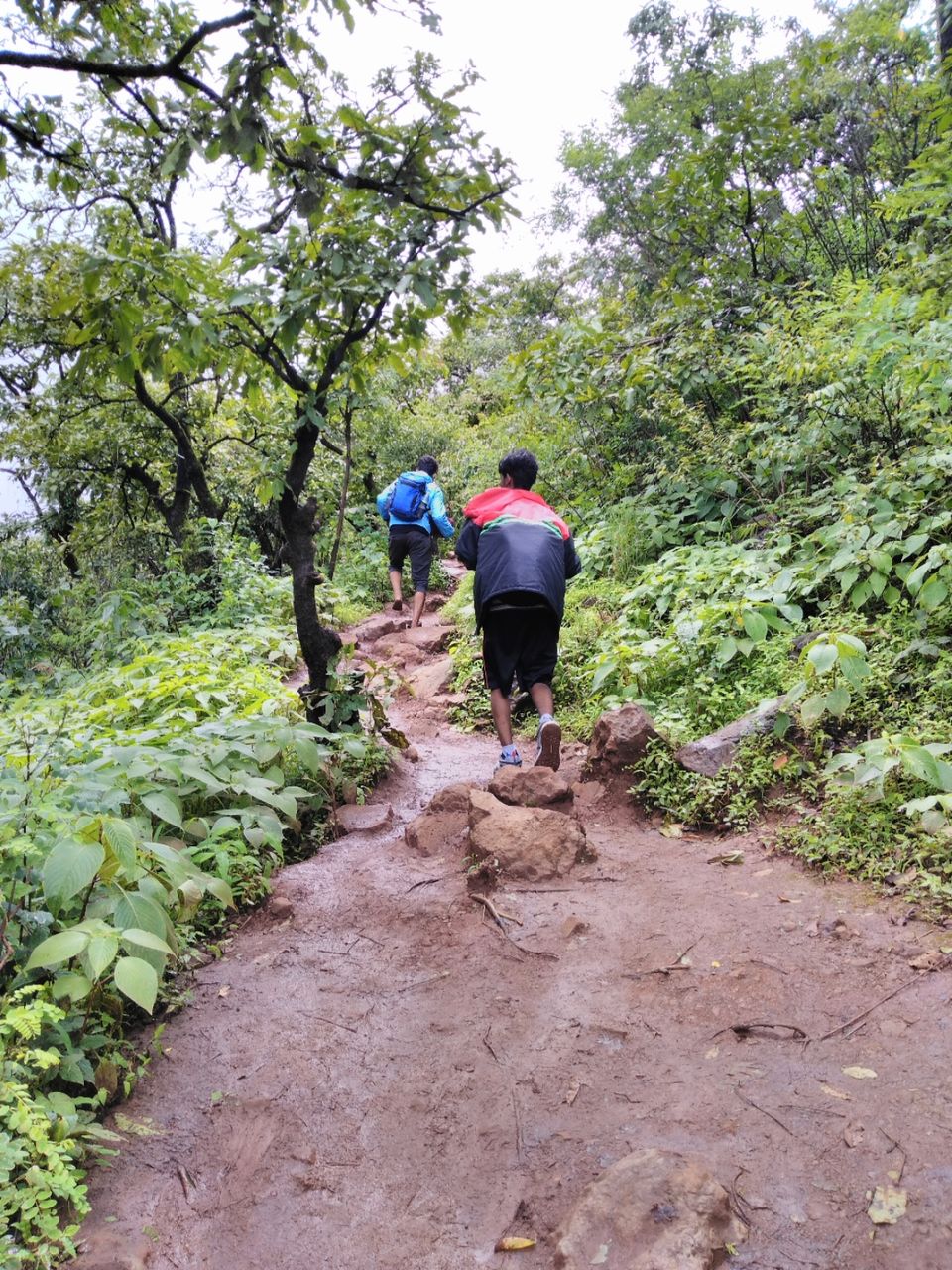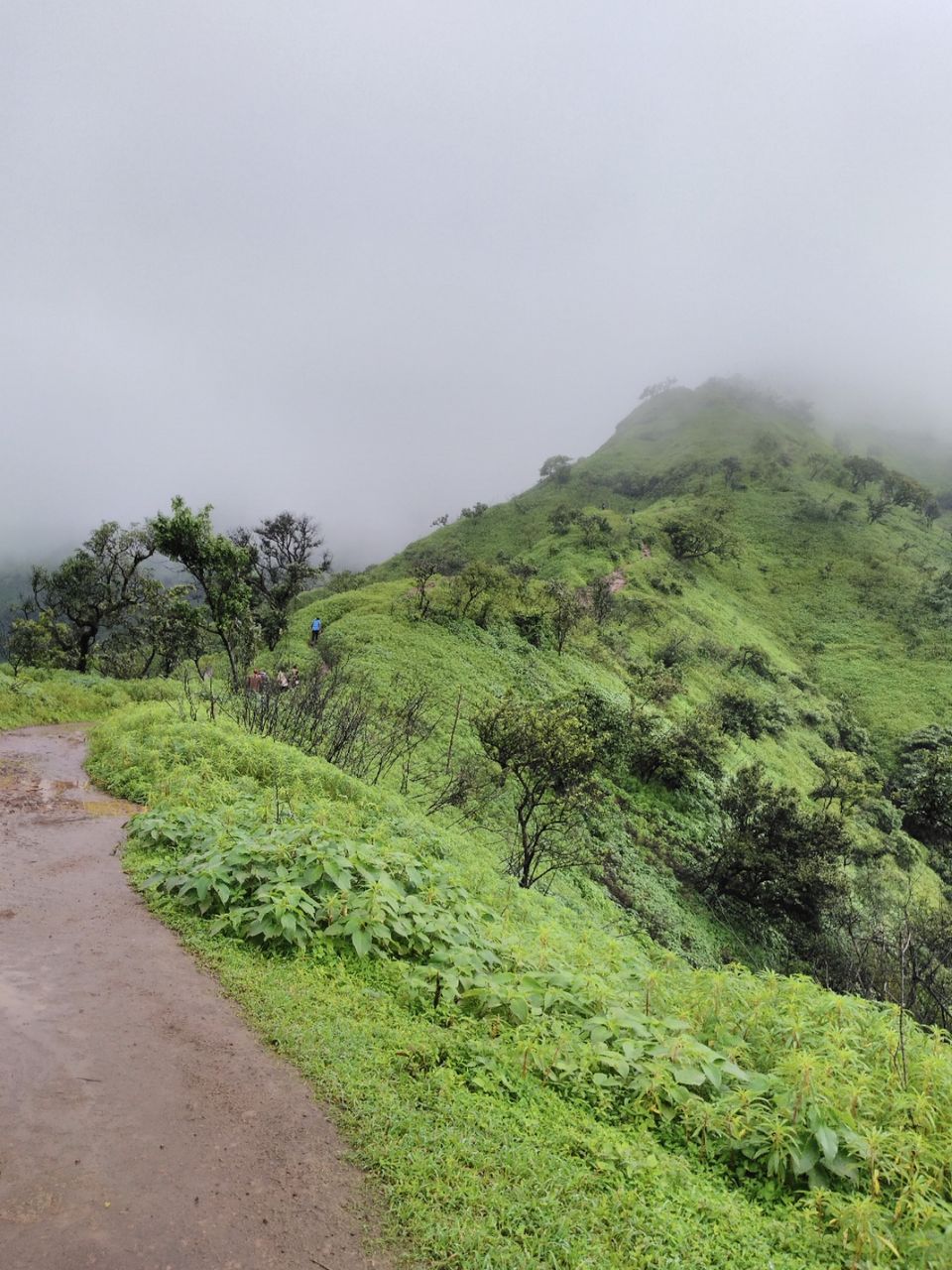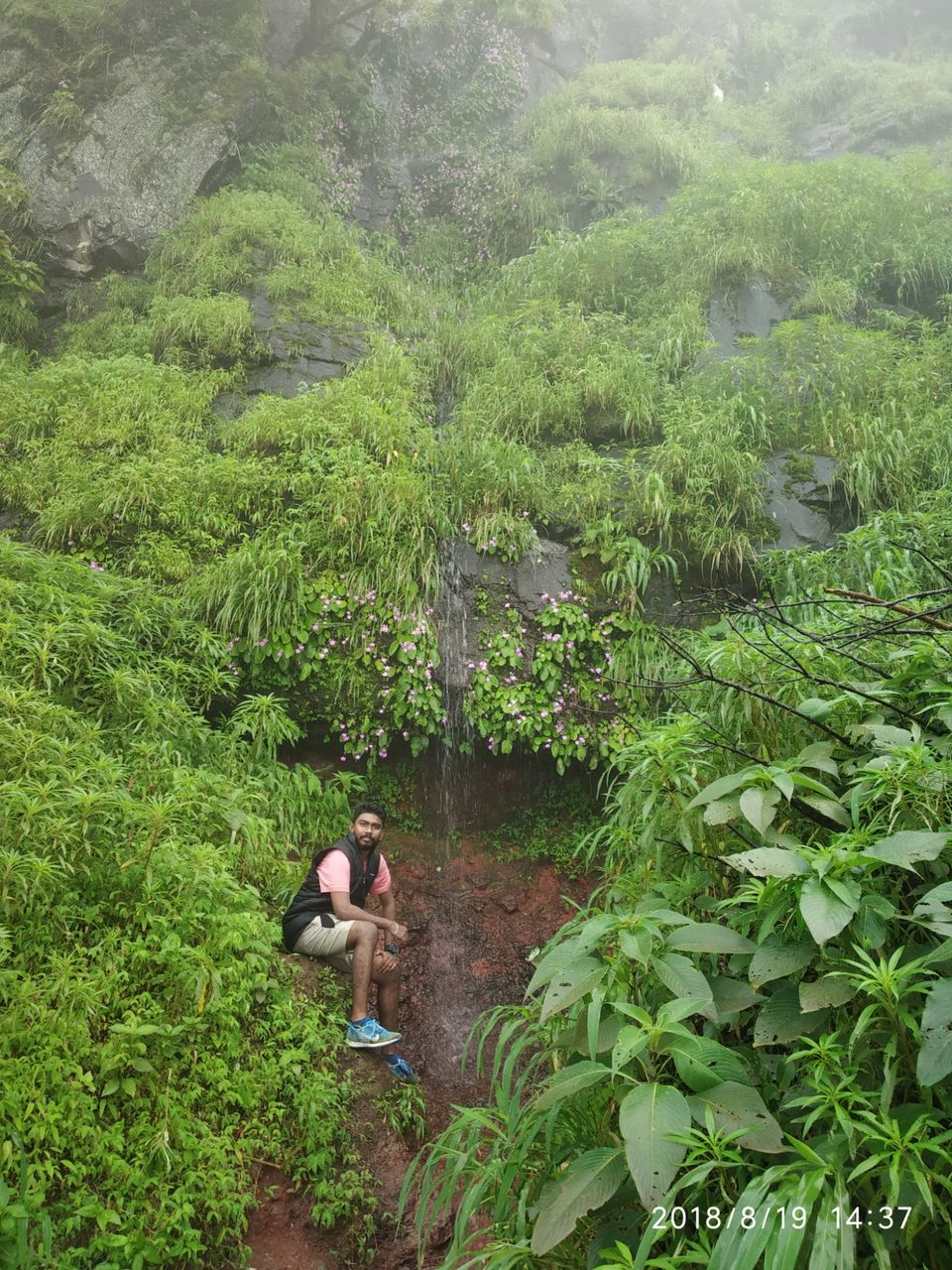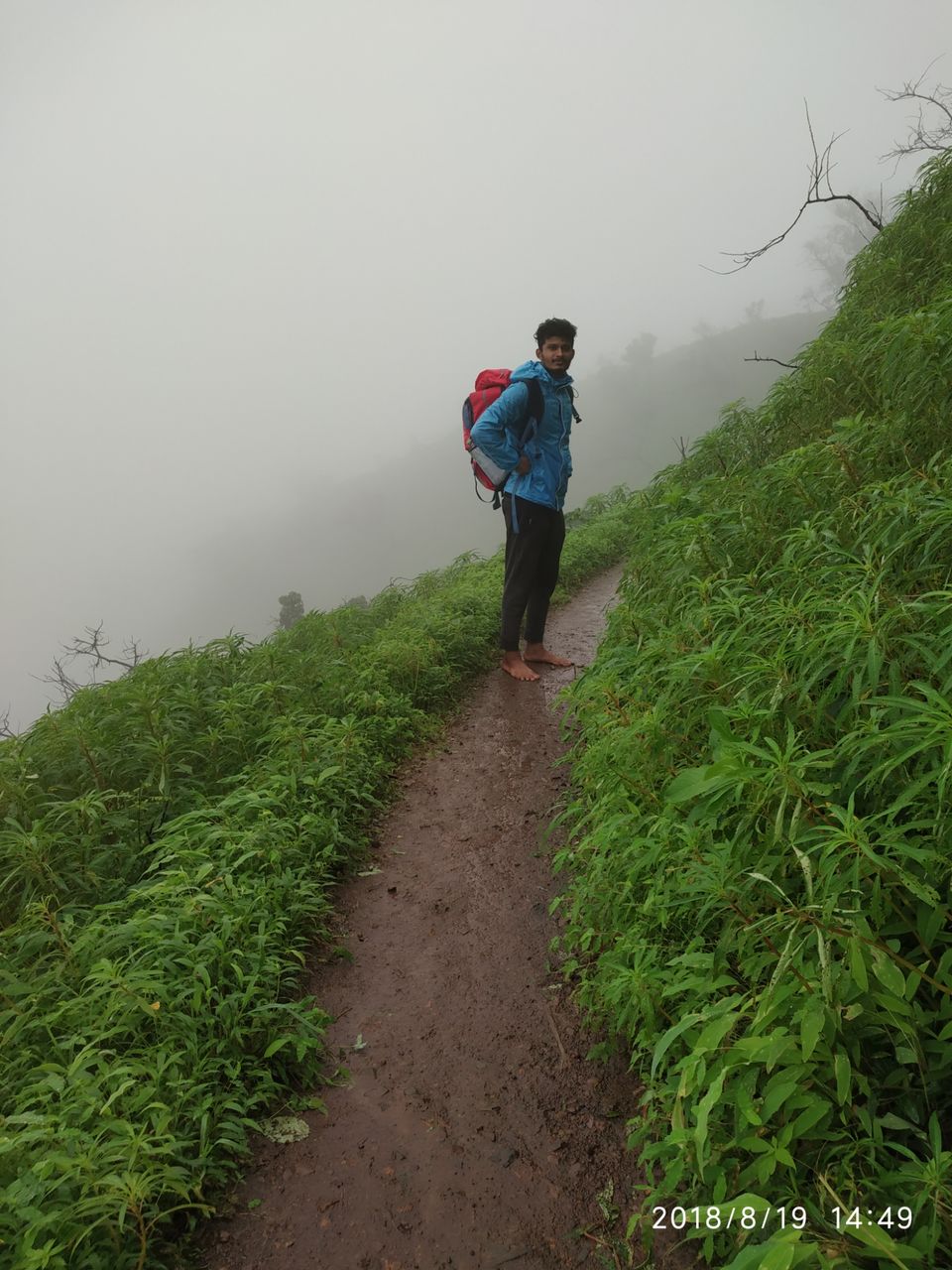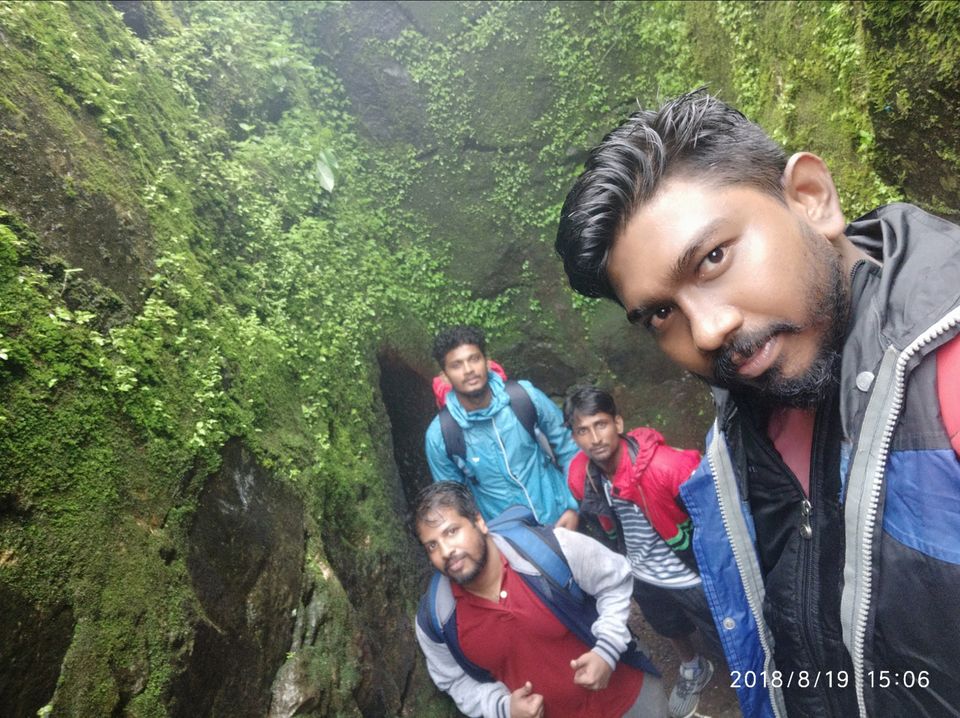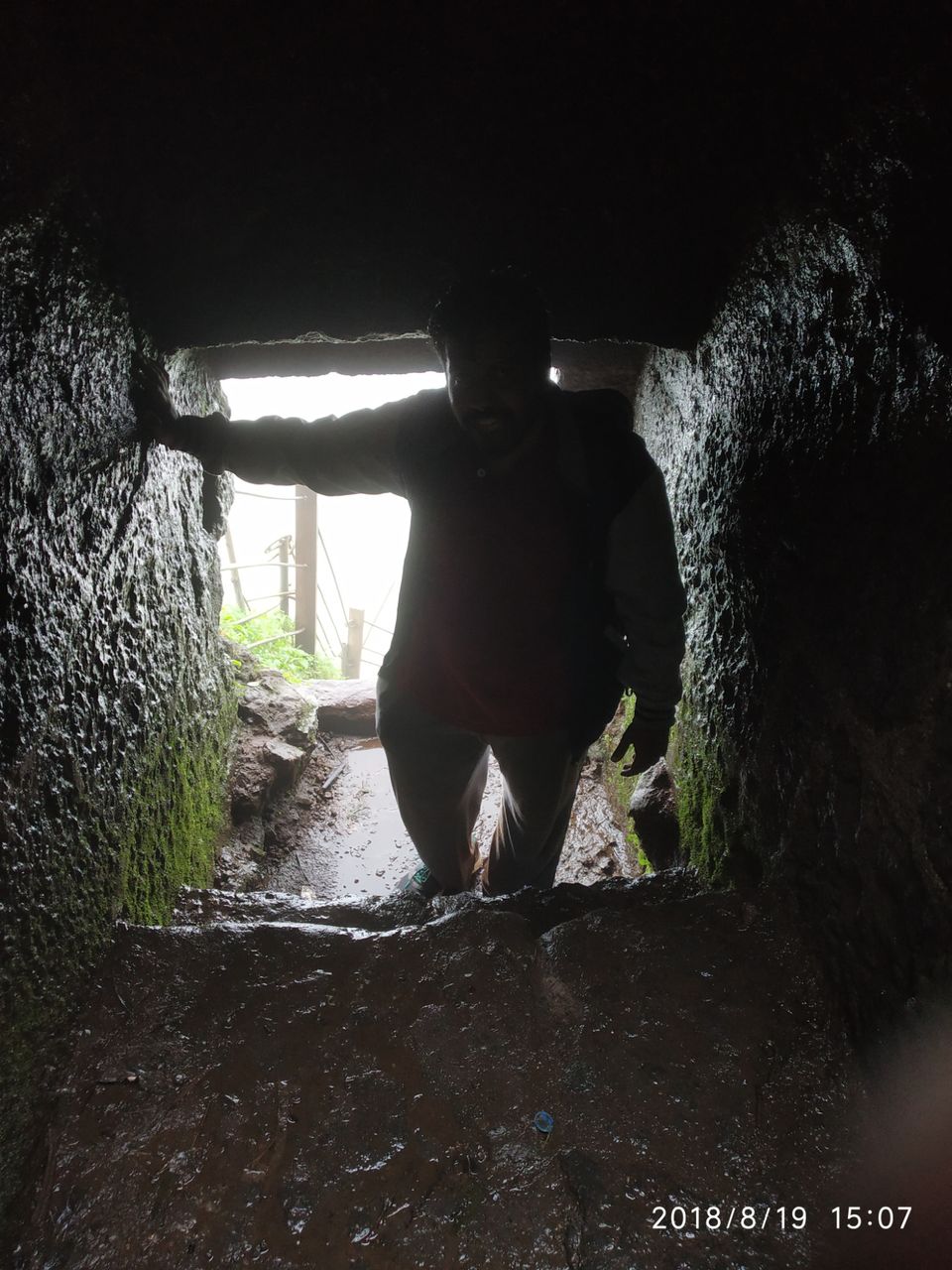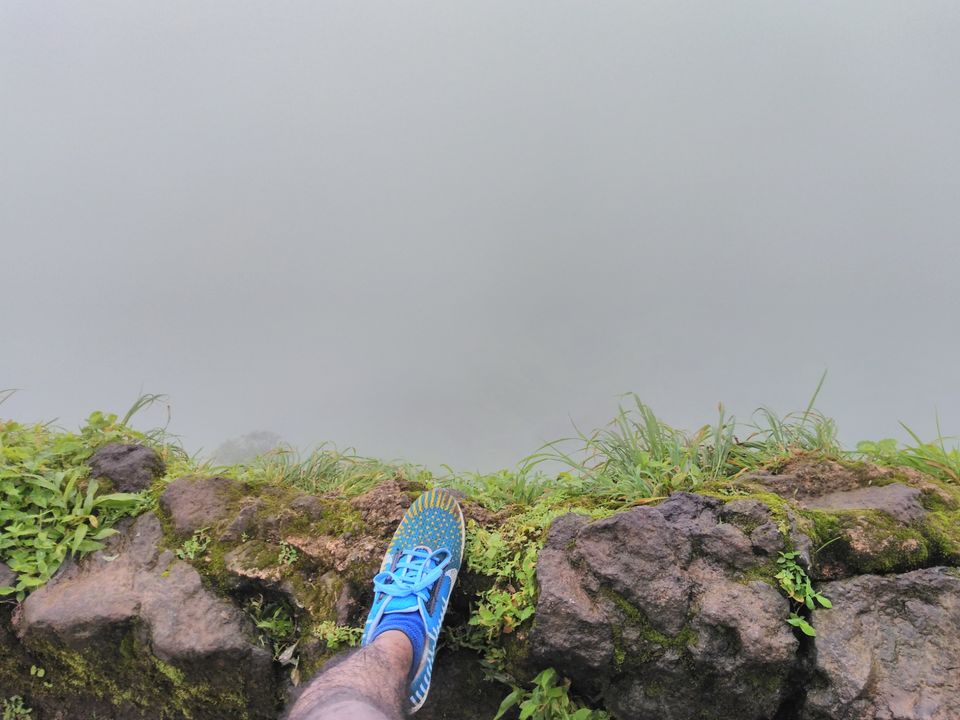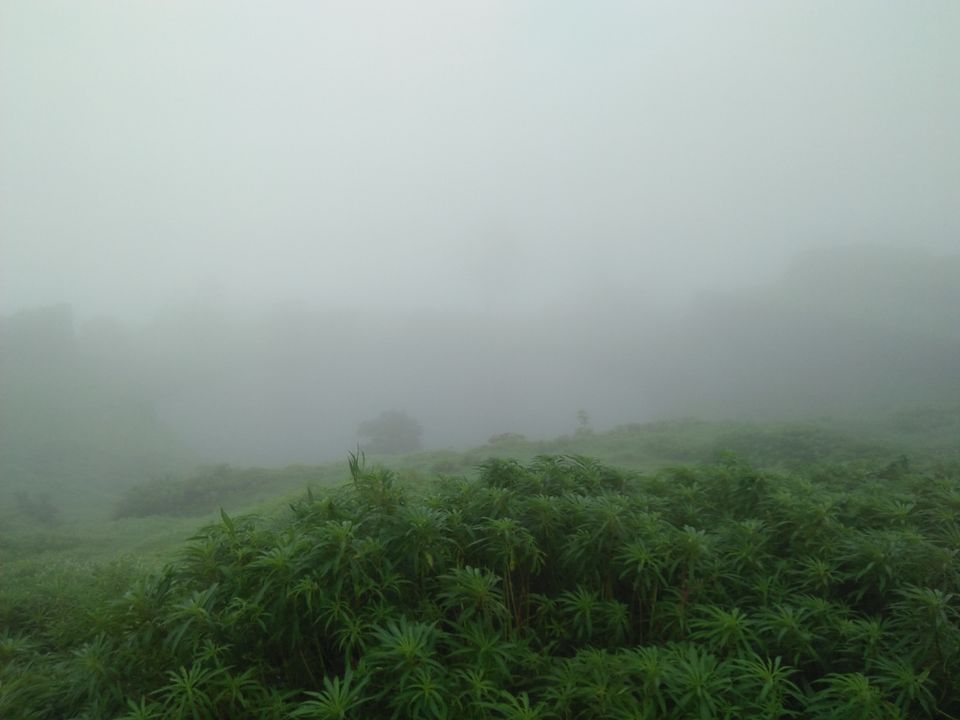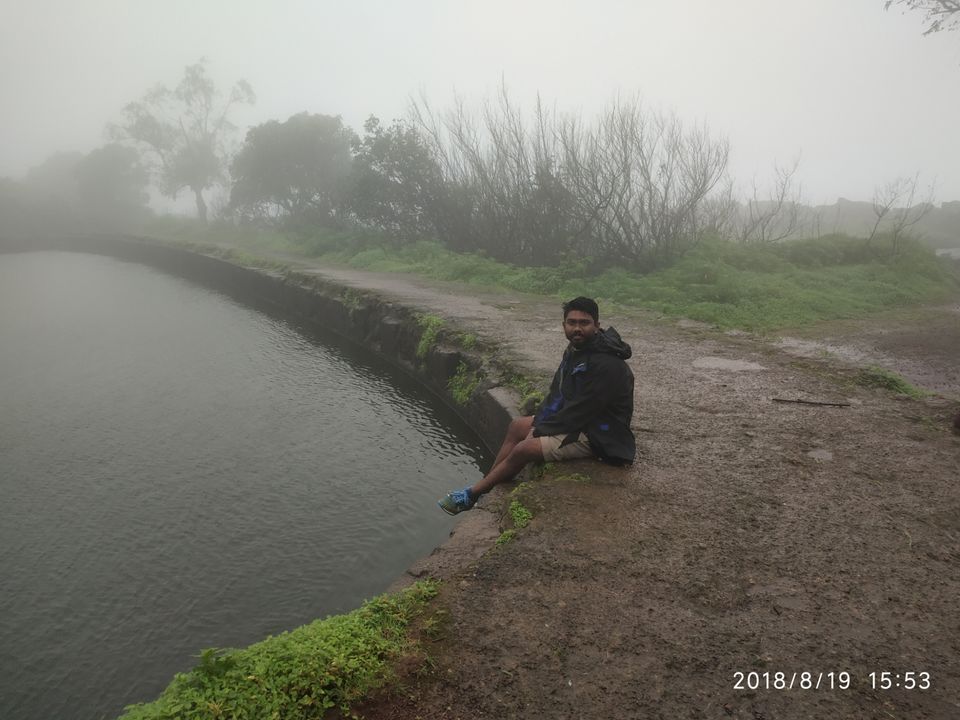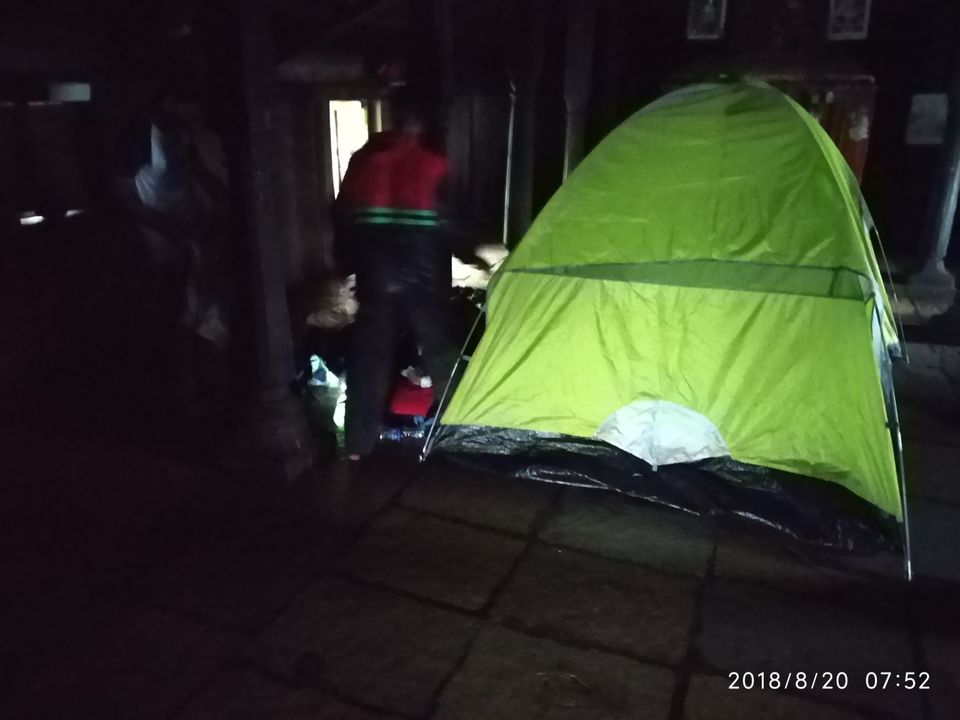 We slept till morning 8 ,when we woke up still it was raining. those two guys had their byes and left for their next trek. We finished our morning duties somewhere in the corners (no toilets in there 🌿) and we packed everything ,decided to start the trek to Rajgad.  By 9 we saw few local trekkers coming, they got surprised that we are from South India. We made some new friends and took photos. We started walking towards the trail that leads to torna ,but one of my friends had a cramp since we walked the hole day yesterday. Still he was ok to continue the trek , as it goes on the way was very narrow and risky . We had different opinions in continuing our trek , considering that some of us are very tired and unsure about the way ,we decided to return in the same way that we ascended. At least we know the way ..! We got ourselves down there at base village by 2 pm . It was Monday and no one was there except the locals, we missed the 1.30 bus the same which we missed yesterday at swargate.
This place has no other connectivity to city as far as we know. Next bus is by 5 ,so we were playing some cricket ( we had a tennis ball) till that time. But still bus has not come till 5.15 , by seeing our innocent faces local ppl came to us to help us out. They only knows Marati Hindi and we knows Tamil and English. Come-on ... It was getting worse .. but finally with the help of human bonding they made us understand that , bus sometimes doesn't come so they did a alternative arrangement . There was a auto rikshaw that drops school students in the village. They told the driver to drop us in the nearby town(MARGASHINI) , from where we can go to the main town called CHELLADI and from there we get Jeep's frequently that drop us in pune. It was a wonderful experience at end of the day.
When we reached Pune ,we went to a hotel and we ordered tandoori's and biryani's and we ate like we have not seen food for a month. We reached our hotel by 8 and had good rest.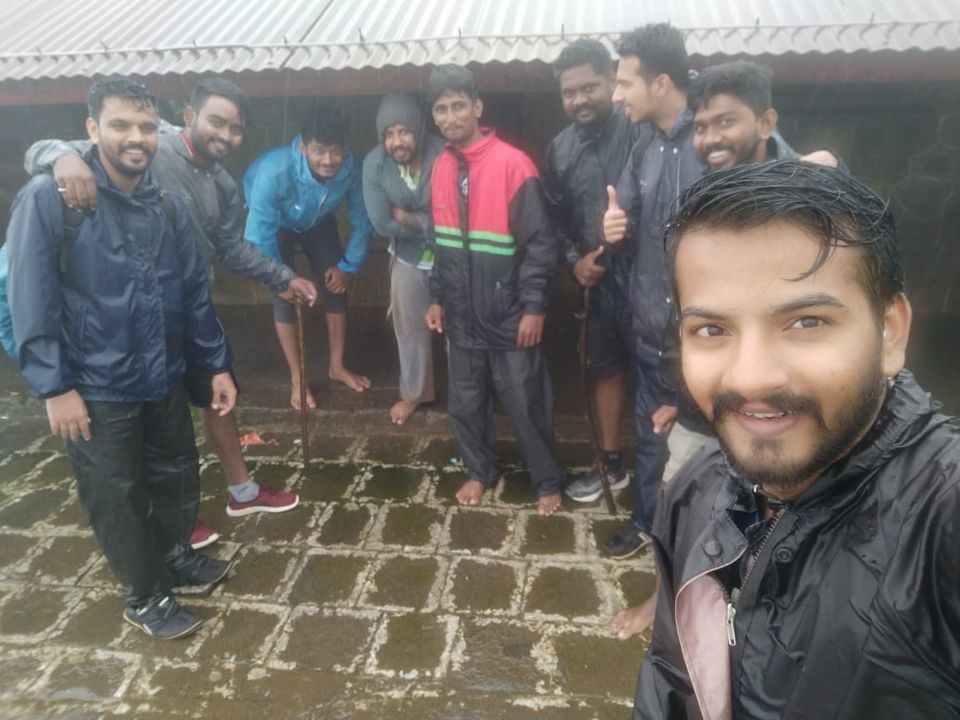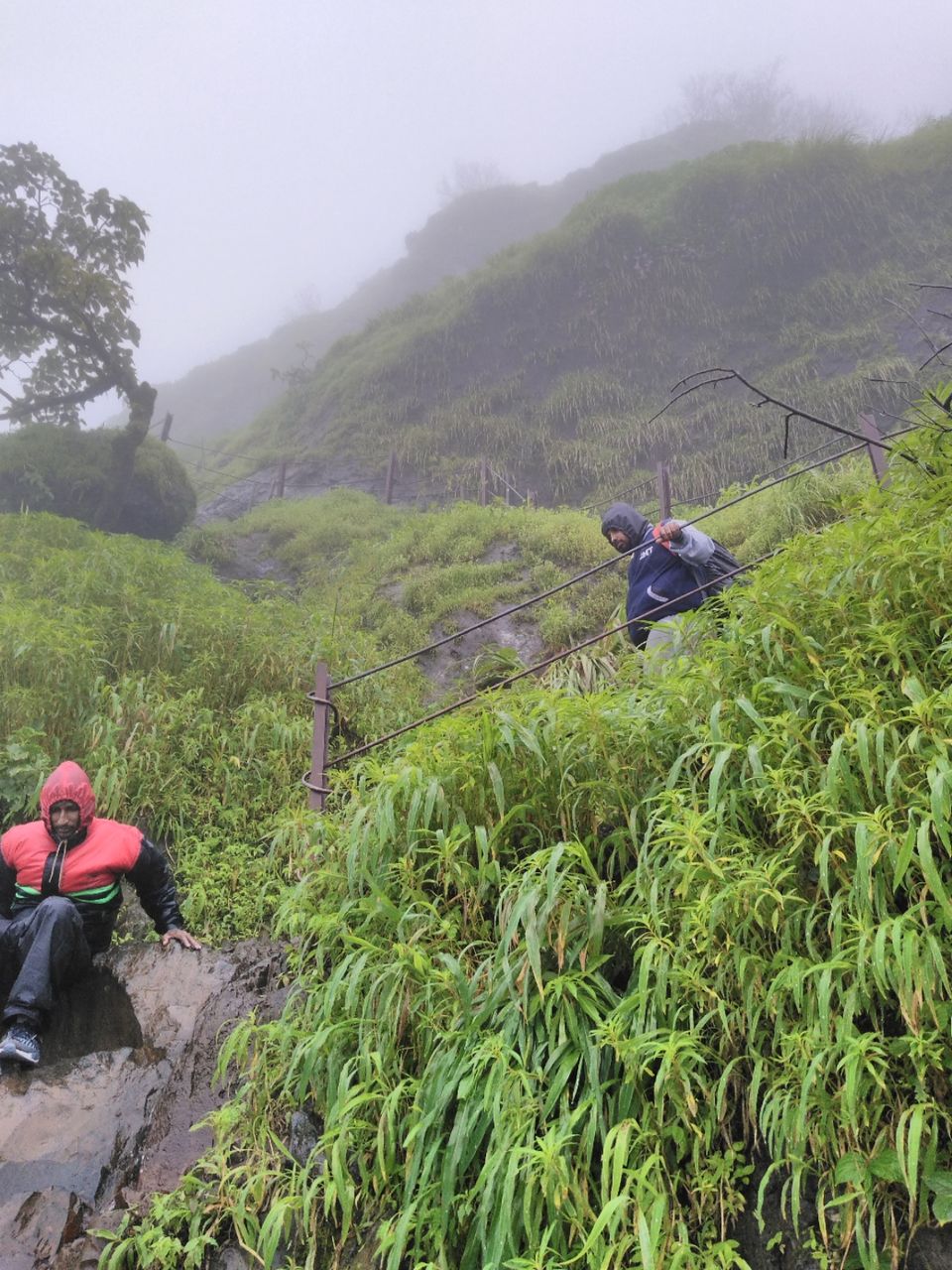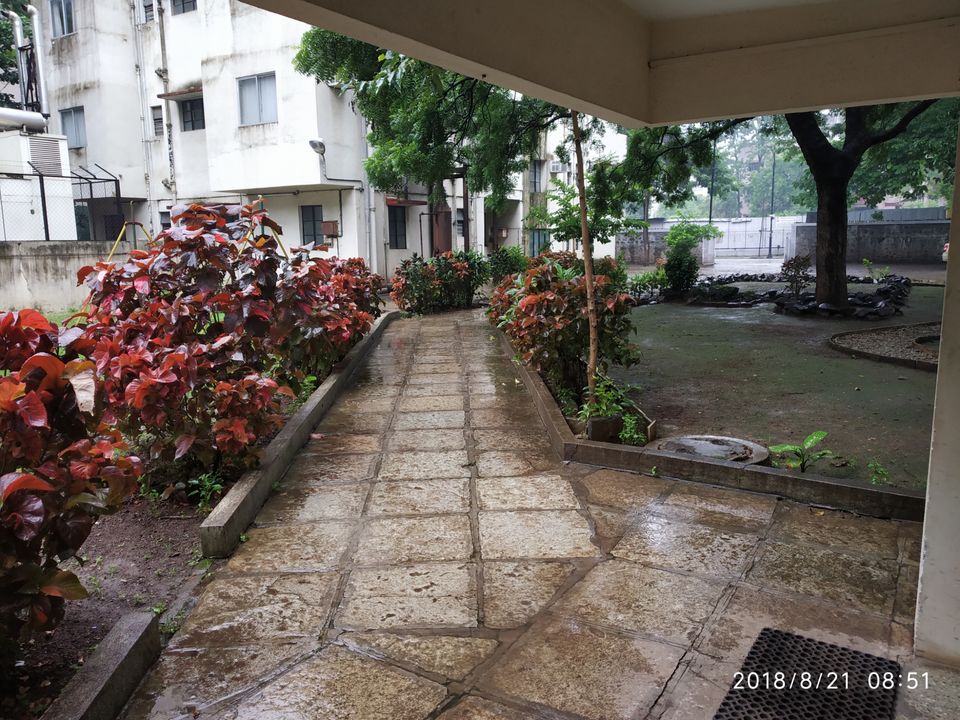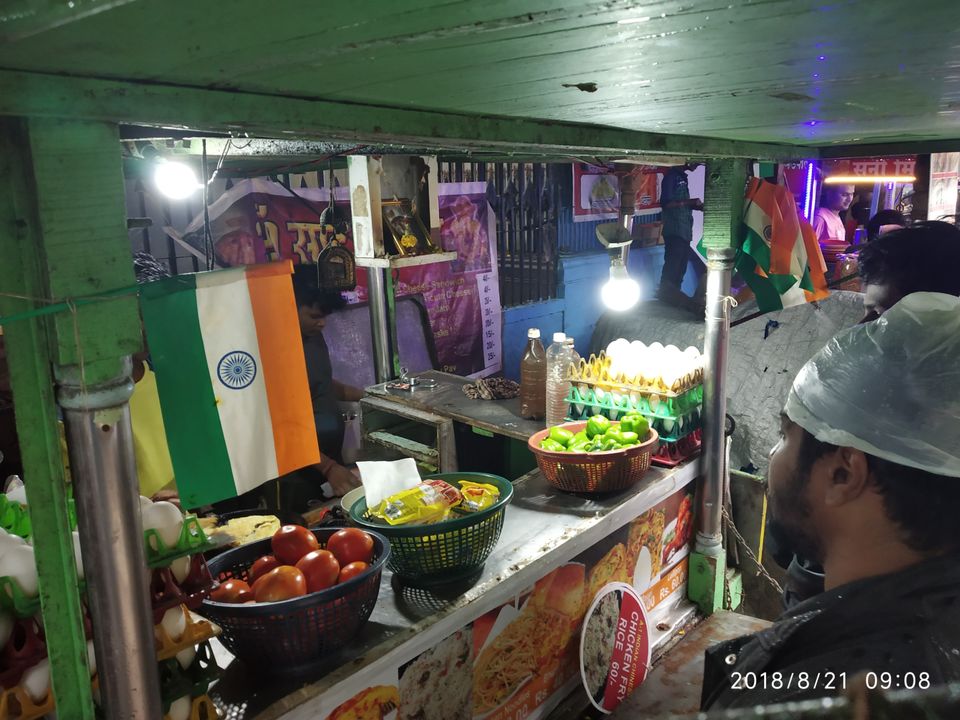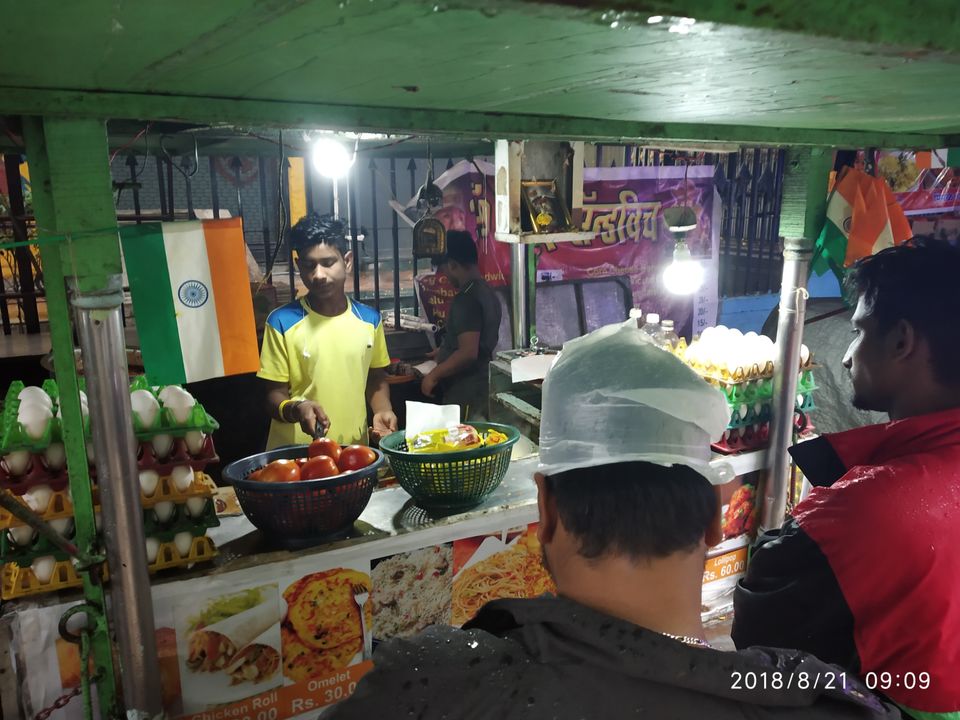 Day 4 we went from Pune railway station to karjat from there we take a local train to neral(pebfort) for the next trek(small trek compare to the rajgad fort). We reached neral as planned and booked a nice hotel. Having a beer🍺 we were making fun of each other that night .  (The quality of liquor is good in pune).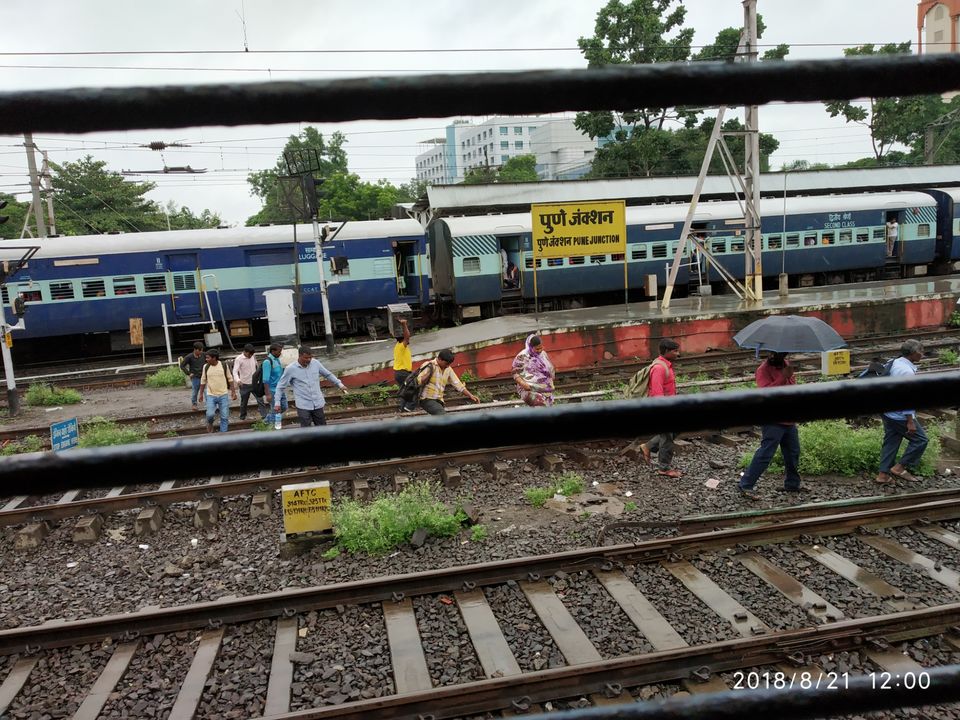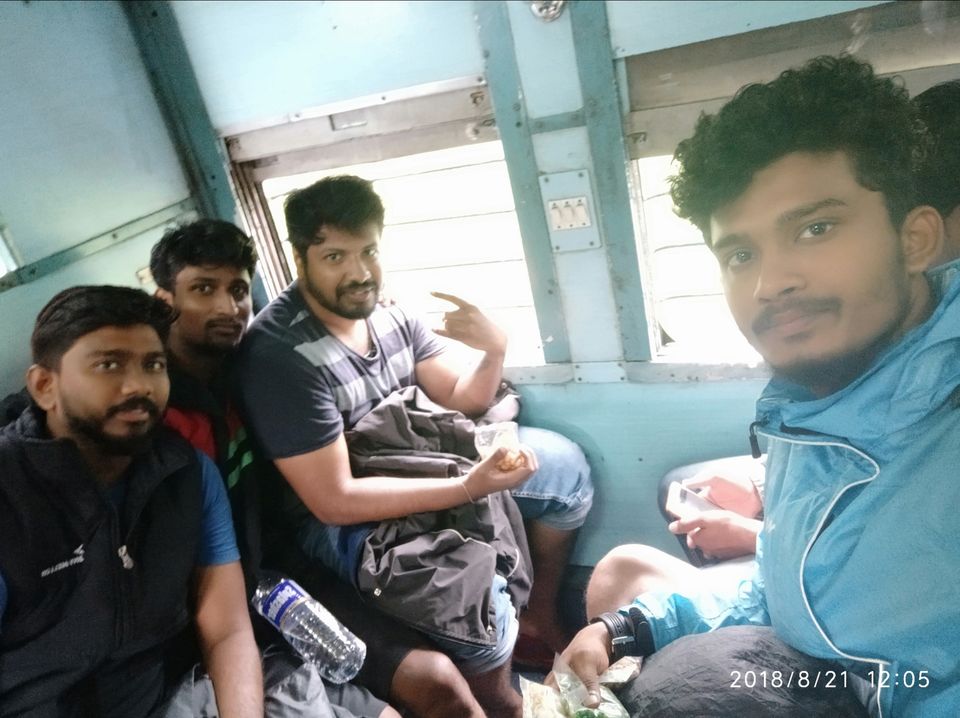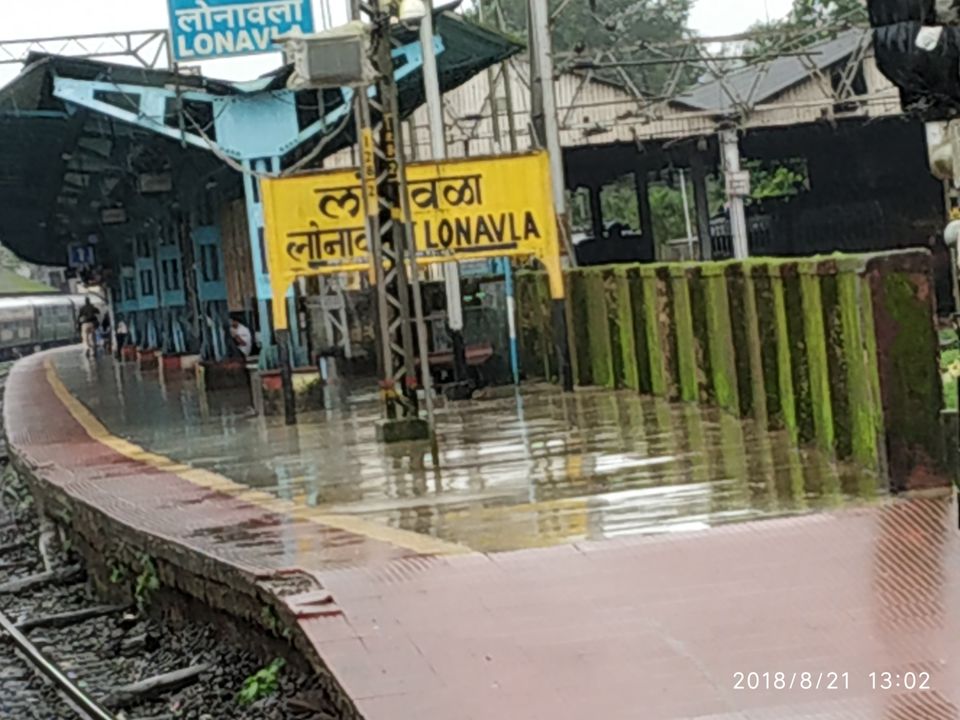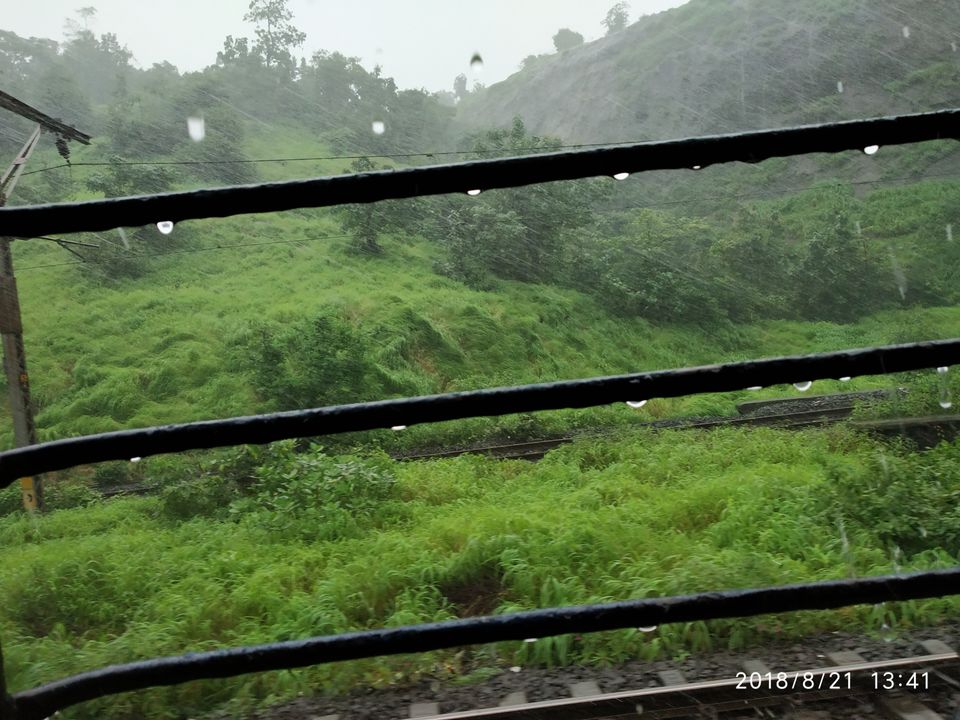 Morning we woke up sharp 8 , Hotel guys arranged us an auto to go to anadwadi village from the base village we went to pebfort. Pebfort has many beautiful falls to visit and since that was some holiday (Bakrith if am not wrong) many ppl have come to visit the place and enjoyed the beauty of nature. We followed one of the falls that led us to the top . This place was nothing short of the first one. After finishing the trek we wanted to walk through  anandwadi Village till our hotel, this village was so refreshing and covered with beautiful rice fields besides the road. We reached our hotel by afternoon and our return flight was by midnight. Thinking about the trip we spent the rest of the time we had.
This was all about our trek. If you are reading till here please give ur opening about this article. Whether it's boring at any point or need to be shorter one's.  Good luck .