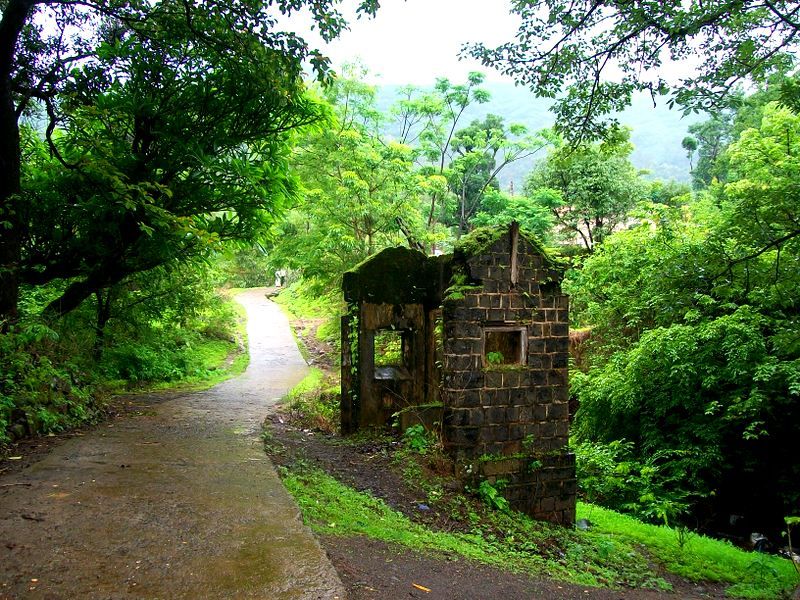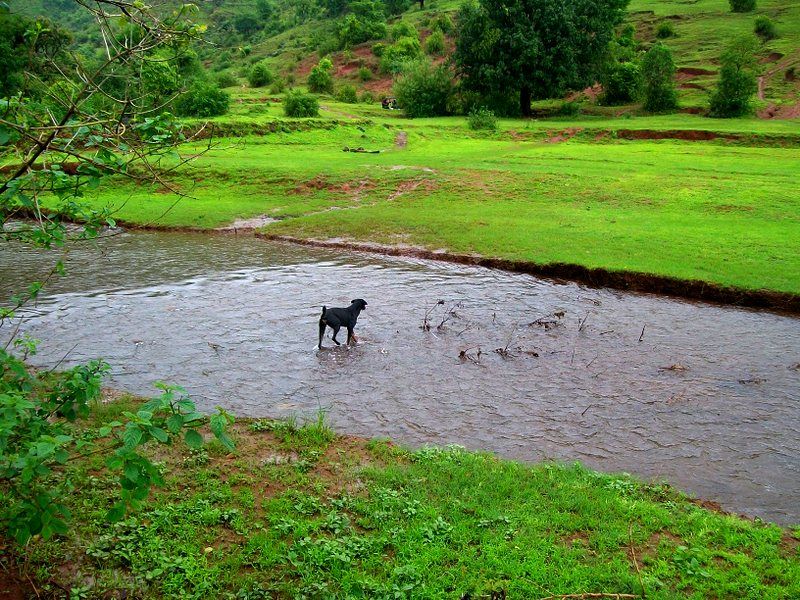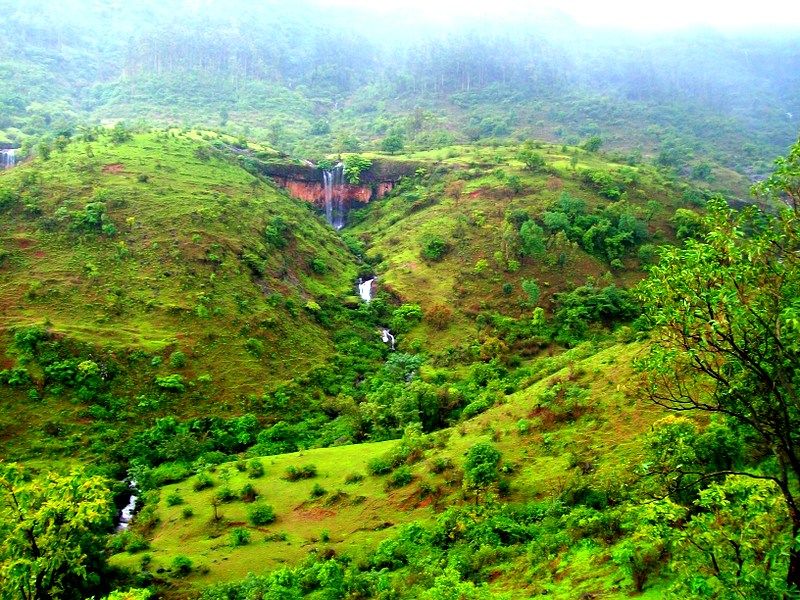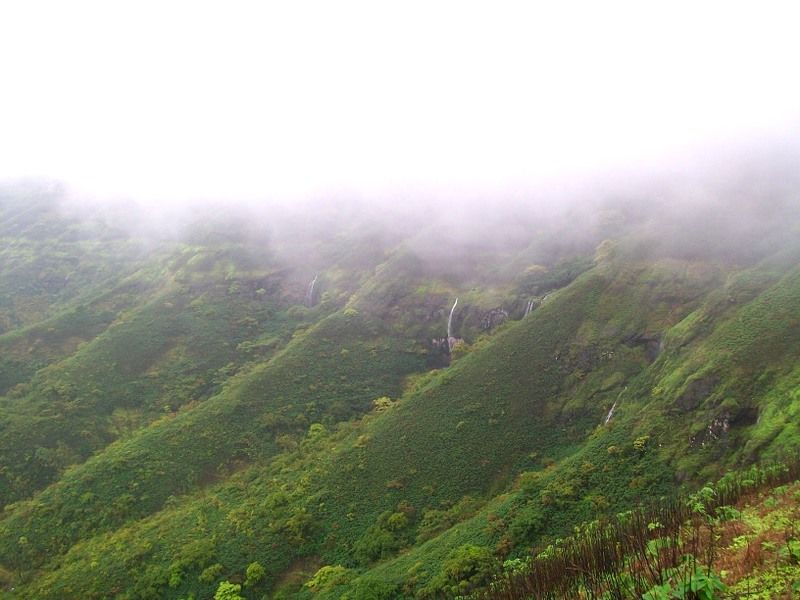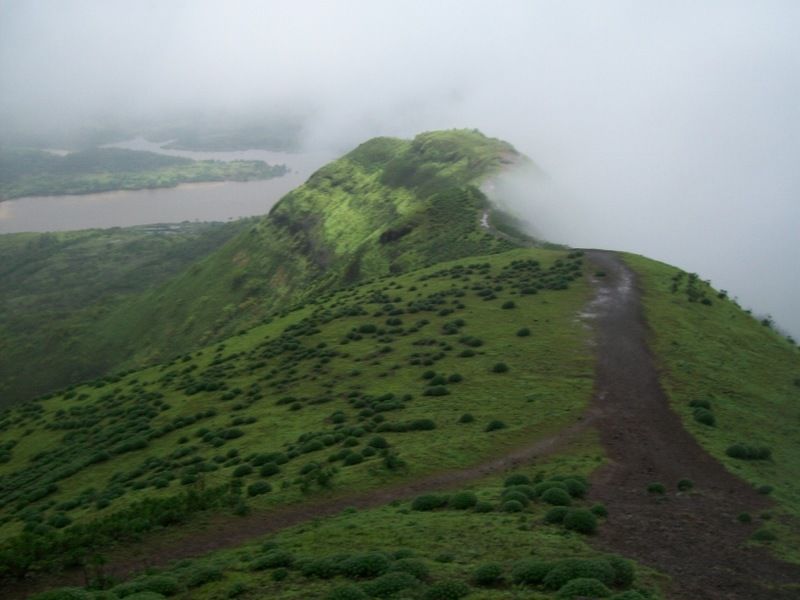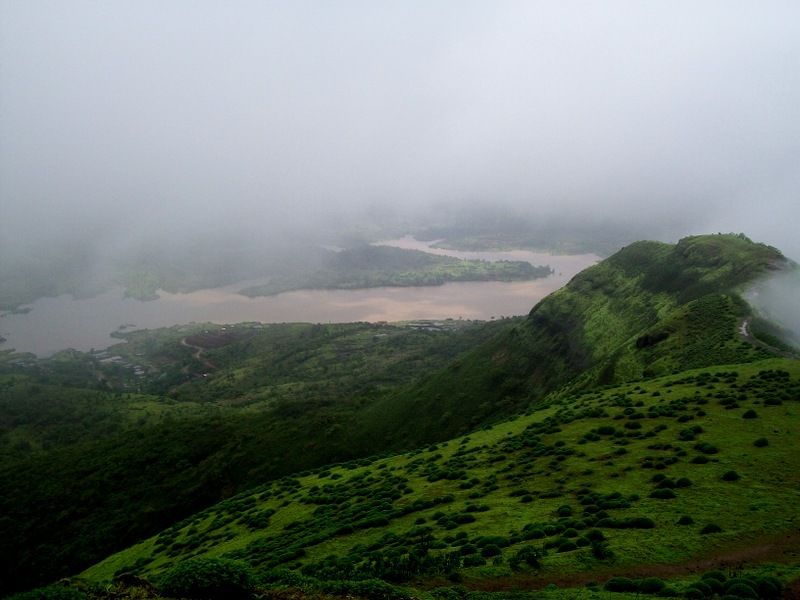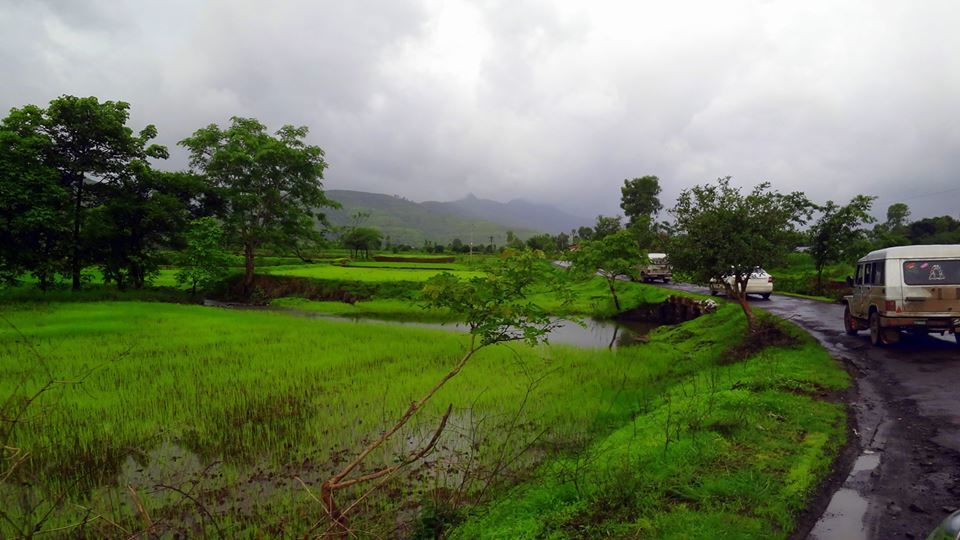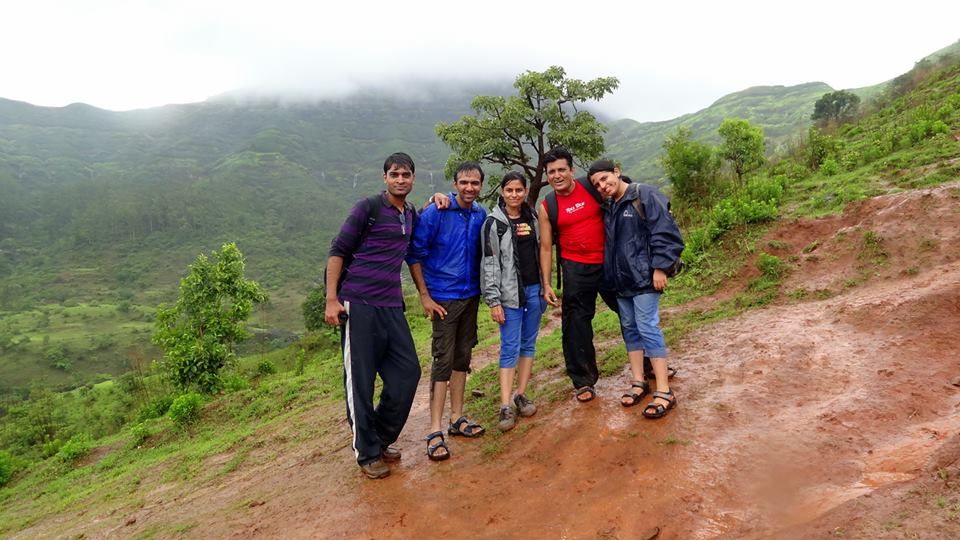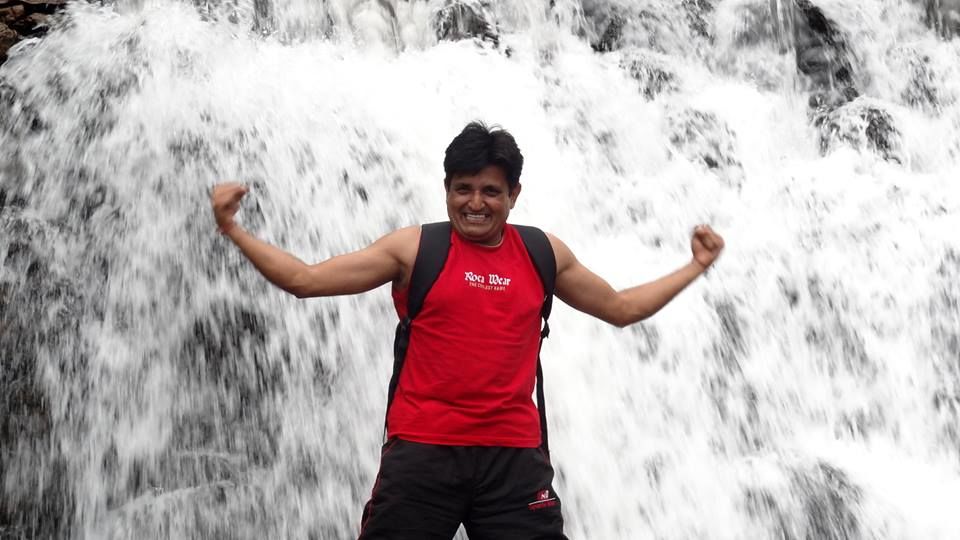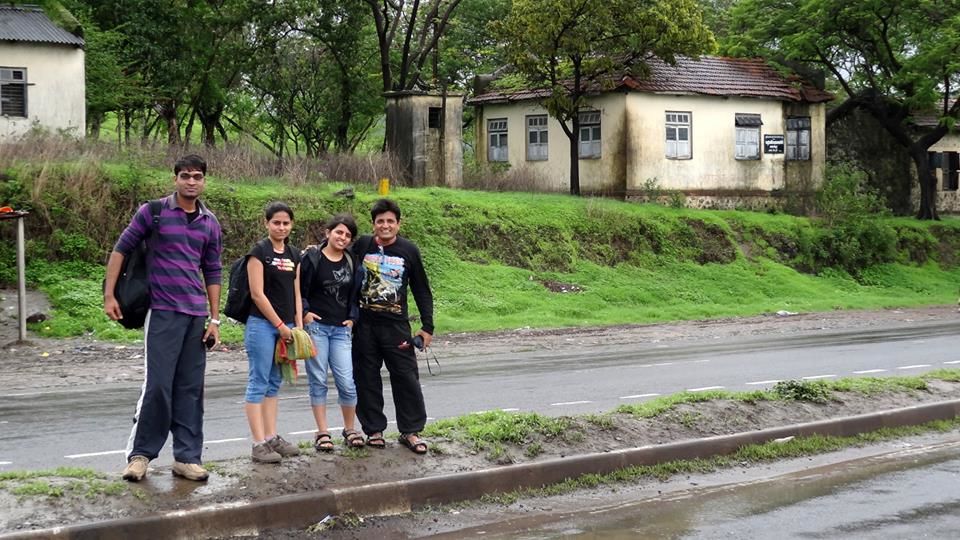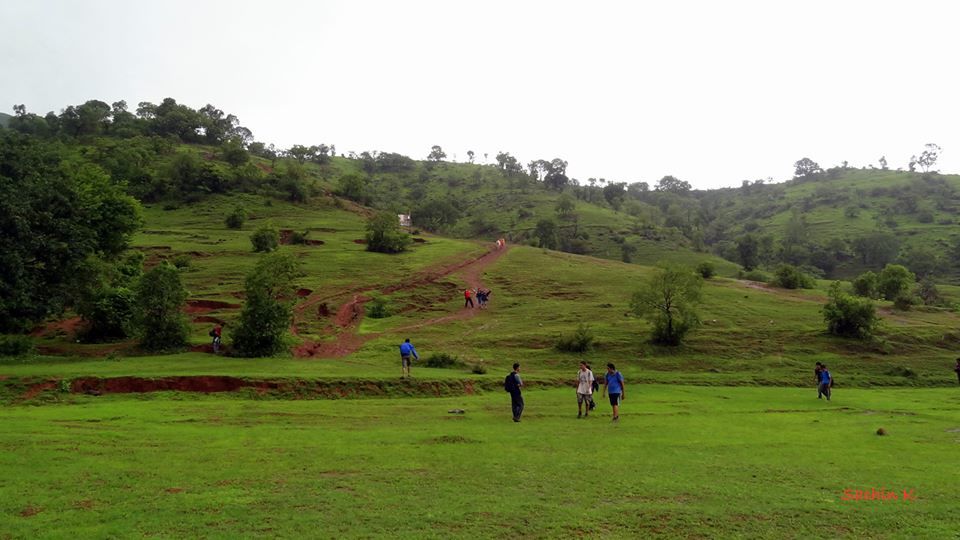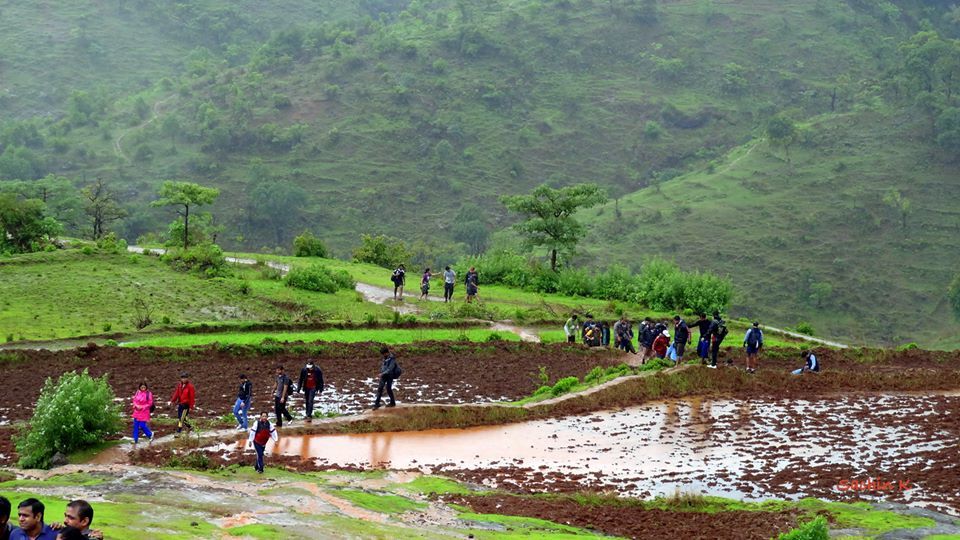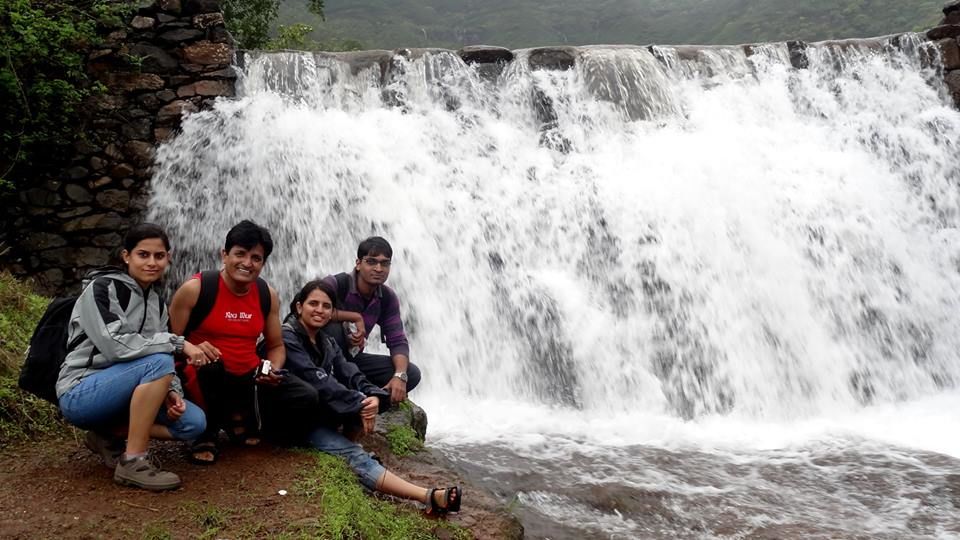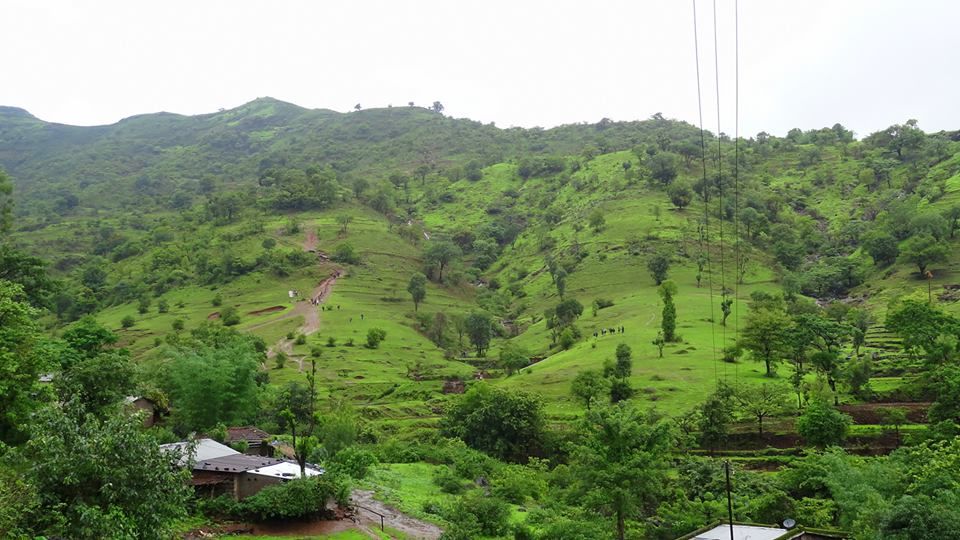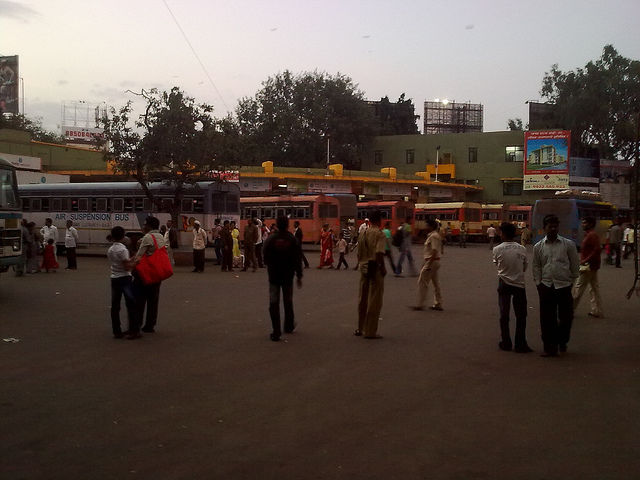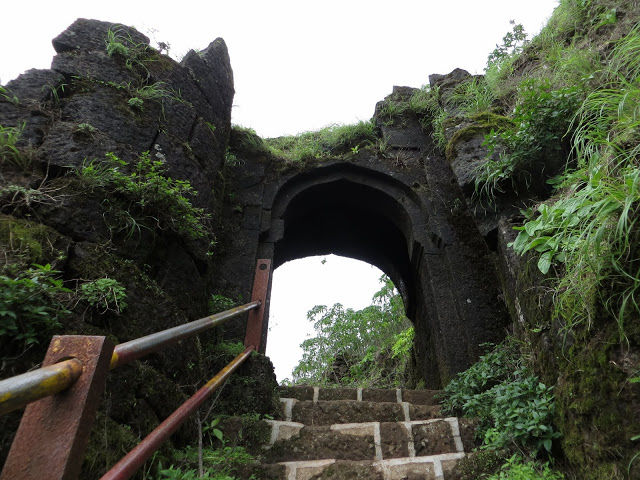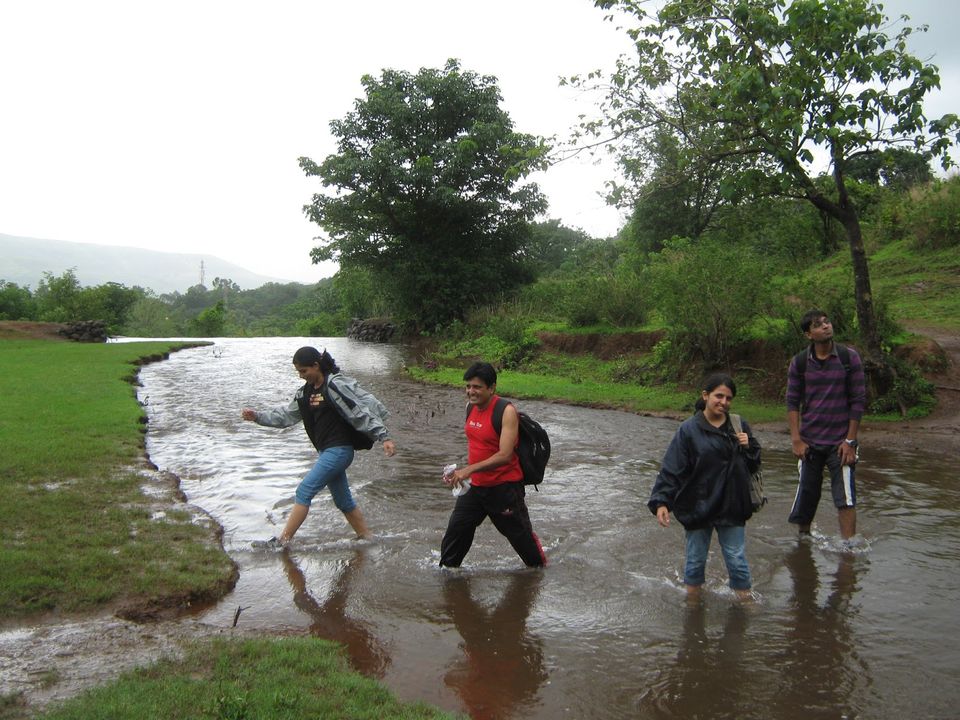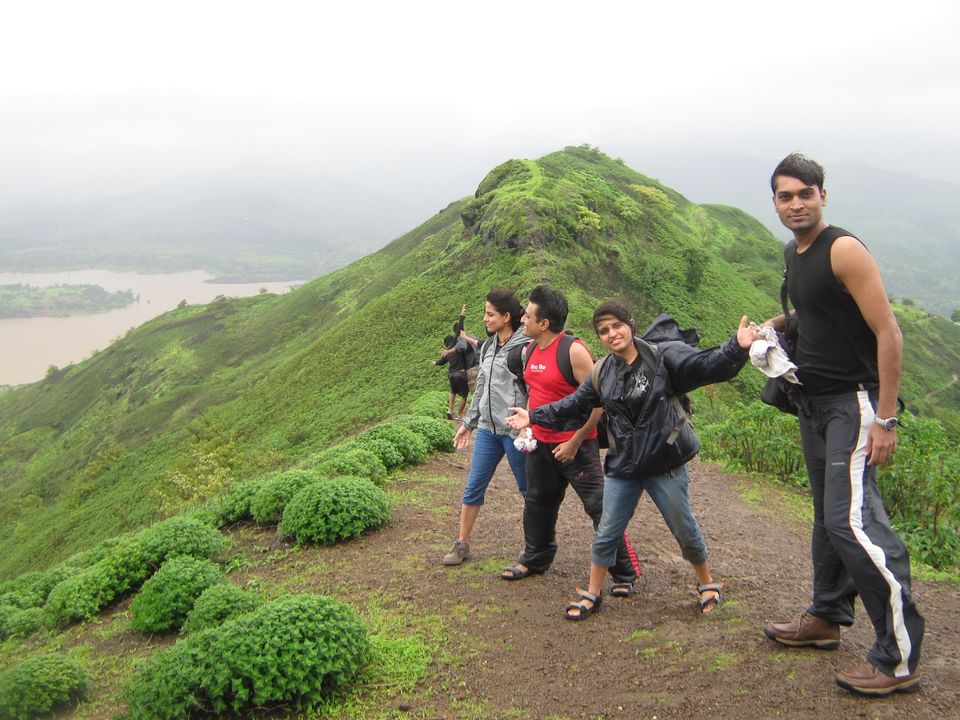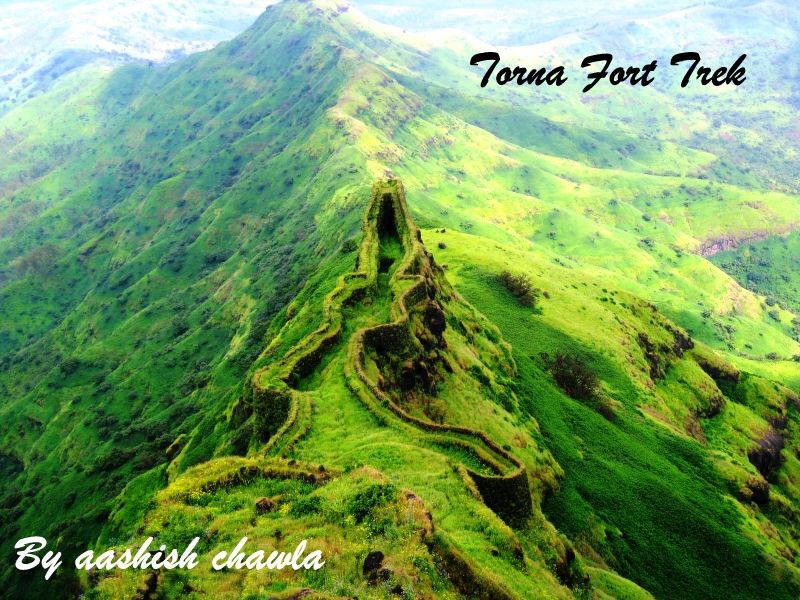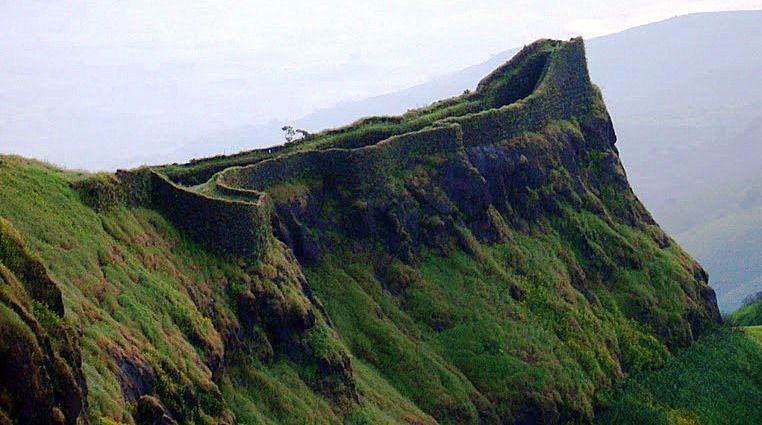 "If Sinhgad is a cave then Torna is eagle's nest"
This statement by James Douglas was the start point which set the ball rolling and propelled me for the trek to Torna Fort.
Torna was the first fort won by Shivaji at the age of only 16 years ! ( I am wondering what I was doing when I was 16 ..Most probably must be chasing girls in college!) I think seeing this huge fort must have prompted Shivaji to name it Prachandgad.(The Huge One)
Another very noteworthy thing about this fort is that it is one of the highest Fort (1405mts) in Pune District.
Most trekkers like to do Rajgad- Torna or Torna –Rajgad trek. This involves crossing few mountains and walk of 5-6 hours of ridge walking. However due to constraint of time we undertook to trek to Torna.
As Torna fort is near from Pune, so my daughter and me took a night train Pune –Veraval Express and Sachin ,Mayur ,Dolly were to join us from Pune, we were to catch this train from Vasai. As I have never taken any train from Vasai station, so was unaware as to on which platform the train was suppose to come and this resulted in lots of commotion for us , so much so that Akshita and me were running and climbing stairs from one platform to another , My daughter shouted aloud and said "Dad !! Saara trek idhar hi karaa doge kya !! " I smiled and said "beta yeah toh thoda sa stretching chalu hai, before the actual climb" hearing this my daughter had a weird looks on her face which I deduced could be like Go to hell !!! . At last our train arrived and we managed to easily get into our compartment akhir mai reservation lekar ja raha tha, But what is this meri seat per yeah kon so raha hai, I tapped on the shoulder of the guy and said bhai sahib yeah mera seat hai" he rubs his eyes and say sab seat khali hai aap samne wali seat per chale jao .
I was like flabbergasted and wondered Kya Such me yaar in our country sab log yeah seriously sochte hai ,jo tera hai woh mera hai aur jo mera hai sirf mera hai.
Anyways I finally was able to get my encroached seat back. The guy was grumbling arre itna bhi kya seat Ka 4 ghate ka safar hai baad me ghar per sona hi toh hai.I turned around and said oye boss pehli baat mai ghar nahi jar aha aur doosri baat sona toh door mujhe agle din pahad chadna hai. The guy must have thought that I am crazy…per who kya jane hamare shauq(hobbies).
It was 4.45am when we reached Pune. As our bus to base village Velhe leaves from Swargate ST Stand so I took a bus from pune station to Swargate. Swargate is quite popular so one can find numerous mode of transport. It is hardly 15-20 minutes drive from Pune station. But problem yeh thi ke swargate itna popular hai ki bus me baithne ko jagah hi nahi thi . Fully packed and I must be standing on my toes like a balle dancer, meri daughter lucky thi I don't know how she can get that bechara expression on her face and people offer her seat. Poor me mai standing hi travel kiya ….imagine yeh haal hai subhah 5.00am ko !!!
I was given to understand that there was 6.30 am bus from Swargate to Velhe (Velhe is the Base village for Torna Trek) So I went to the Enquiry counter, It is another mad house bas woh bunda jo counter ke peeche tha mere ko get lost nahi bola…simply said aapka bus toh Gaya , I said lekin abhi to 5.35 hai bus 6.30 ki hai na, he said toh aap 9 no platform per jao woh aayegi, Crazy yaar however no bus turned up till 7.oclock. Upon looking at the time table at the ST stand the first bus timing was given 8 am. Full chaos. Per hum trekker multiple option lekar chalte hai , yes ,Another way to travel is that we catch the bus which goes upto Bhor or towards Satara. In this case we get down at Cheladi/Nasarapur Phata.(Distance from pune to Nasarapur Phata is around 30 kms).From this Phata we get sharing Jeep which takes you to Velhe Village(31kms). We took the 7.30 Bhor Village bus and followed the above mentioned route.
In the bus we met a group who were going to Raireshwer so I asked Mayur and Dolly bolo Raireshwer chalna hai, and they were like" sirji maaff karo" Let me tell you we wanderers never have fixed destinations atleast for me I never know where I will end up therefore it has become a practice for me to inform my wife where I am when I reach the base village.(Its easy to report pati kahan se lapata hua tha)
It was almost 9.30 when we reached Velhe Village .Velhe is a small Town which has quite a few hotels where you can have Maharashtrian delicacies viz Poha,Misal, Wadapau etc.. Nowadays due to large trekker traffic Velhe has a lodging and boarding facility too !Our Trek starts just from the Velhe village itself ,one has to come upto the Police station of Velhe village just next to that there is a cemented road trail, you start walking on that for hardly 200 mtrs and take a right and you can see the trail in front of you , passing through the village within 5 minutes walk you come across a small man made waterfall.
Waterfall dekh kar Mandakini itni excited nahi hoti hogi jitna hum trekker ho jate hai. Cameras came out of the bags , posers like us jumped into the waterfall and bas photo…photo aur photo. From here we kept walking along the trail and then you see the stream on your right side this same stream falls over that man made waterfall.Jiske neeche hum log pose mar mar ker photo le rahe the.
As we cross this stream we can see the trail in front of us going up the mountain. We start the climb from here ,just ahead we see a large rusted signboard giving details of the torna fort. If one stops here and look around him he will find himself watching at the numerous water falls all across various mountains, The stream below at the foothill looking serene and magical, with lush green carpet running parallel to it. The trail going uphill is quite prominent still one has to be careful to avoid some overlapping foot trails which could lead you into the forest nearby. As we were doing this trek in the Monsoon so walking through the fields and climbing the initial portion was murky and muddy affair especially with lose red soil, making it very difficult to climb, many people were slipping and gripping at bush or stone to avoid slips. This climb some people may find stiff but once we cover this climb of say 1 hour session we reach a traverse section. This portion is easy consisting of flat to gentle climb of ½ hour till you reach the ridge section. Walking on the ridge is one of the highpoint of this trek. We see Lovely valley on both sides , If you are facing towards the Torna Fort on your left we can see beautiful series of mountains with clouds hanging over them,Numerous Waterfalls and on your right side in the backdrop we can see Panshet dam backwater engulfed by the mist. It's a sight to behold.As they say Boss Break toh banta hai ..well this point is such point where you must sit for a while because by sitting here you will experience sheer heavenly delight, Let me tell you it is not the end of goodies here because the icing on the cake is in form of Vagabond Breeze that blows over this ridge, Mind you its so fierce that it can sweep you off the ground literally. One has to hold hands to withstand the impact of this wind.( My suggestion is become a child and enjoy been superman in this Wind).Moving from the Ridge, the climb gets little tougher because of the two Rock patch. This is about one hour climb from the ridge to the Top. Though there is railing along the rock patch section yet one has to be very careful while climbing during monsoon holding grip on this rocky patch becomes tricky. Getting down from this portion while coming back was indeed very difficult for many people. After climbing the first rock patch and further climb of 15 minutes we come across a waterfall, atleast more than 50 feet in height, Do drench yourself under it because the waterfall is again one of the highlight of this trek. Once you are done with the water therapy be ready to encounter the second and the last rock patch.
It's a medium level rock patch with stone stairs, few of the steps have broken hence the climb becomes tough especially during rainy season. Here again there is iron railing which provides support. Once we complete this section we enter the fort through Bini Darwaja, a little walk further we see large water tank and just behind that is Menghai Goddess temple. On the right side of the temple is Budhala Machi and on the left side of the temple if you walk further you reach Konkan Darwaja. It is so called because from here the route opens to Konkan Plateau. Further as one walks on the Torna Top plateau you come across the famous majestic Zunjar Machi. Reaching to the furthest end requires good amount of skill as there is a rocky patch to overcome. Here I would like to bring to the attention of the the readers that if you do Torna Trek in Monsoon exploring the Torna Top is literally not possible due to excessive misty condition leading to very low visibility. Generally one day trek is not sufficient to cover the entire Fort(after all it is Prachandgad..The large fort).
Points to be noted:1.If you want to enjoy all round beauty of sahyadri Trek then do it in monsoon .Advantage: Lush greenery, Misty condition, .Less Fatique while climbing2. Disadvantage of doing in monsoon: Nothing is visble on the Top,so you are not able to explore, getting down is hell of a problem because stone stairs and rocky section is quite slippery and the last portion of Descent is through muddy patch so you keep slipping and falling.3.Winter is a good Time to trek here.4.If trekking in non monsoon season then carry atleast 3 ltrs of water because there is no water source on Top.5, Jeep from Velhe to Cheladi is easily available but From Cheladi/Nasarpur phata to Pune getting transport can be difficult.6. it is better to hire pvt vehicle till the base village.(this is more relevant to Mumbai people )
Thank You