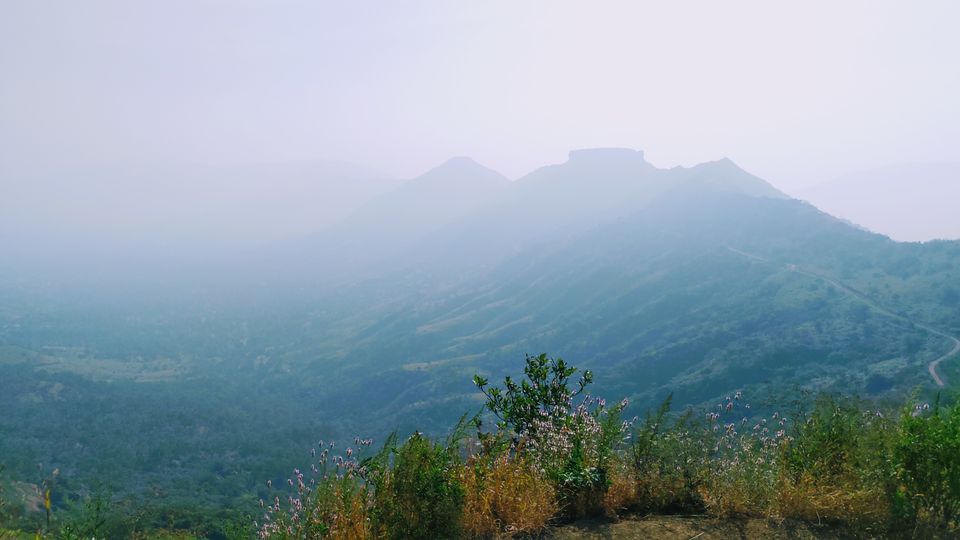 Usually I don't get up early but today I was up at four. I knew today was an exciting day, full of riding and exploring the ancient places and also getting lost into the jungles of Sahyadris. Alarms aren't needed when the person is excited, remember the school picnics? we would be ready before time. also we get ready within few minutes as we don't want to waste the time in fruitless daily chores. Travels into the jungles have always delighted me since childhood.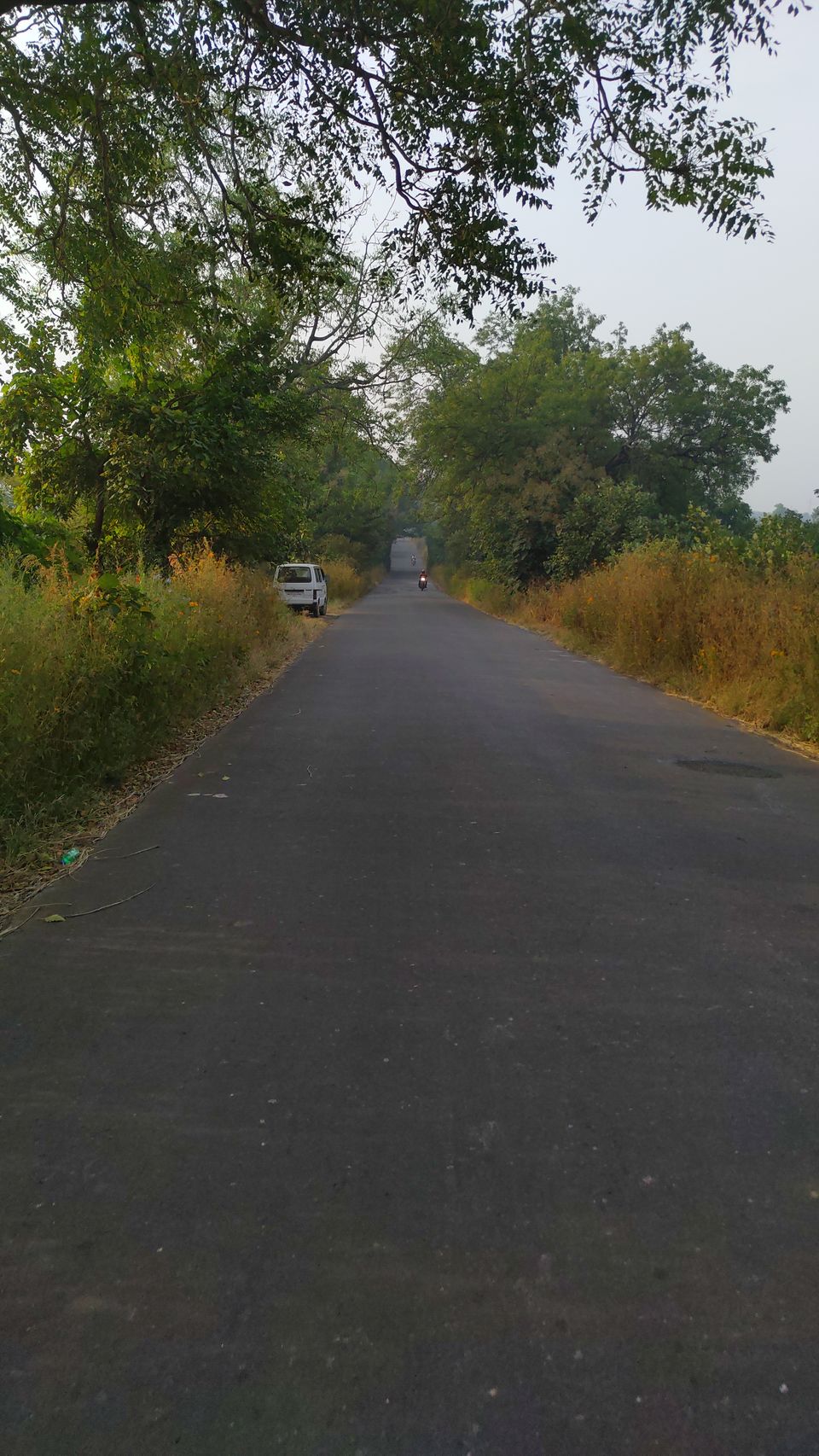 We left for Pandav leni in the direction shown by the villager. He had precisely told us that it was 1.5 km away from the temple and it would hardly take twenty minutes to reach there. We were walking for an hour now and there was no sign of Pandav leni and the problem was, we didn't know the path to return. We had crossed the high grass, the bushes and a forest by the time we realized that we are lost. But the gut feeling told us to keep walking and the 'gut feeling' ditched us! We were at the other end of the plateau. There was no road ahead unless we throw ourselves into the valley.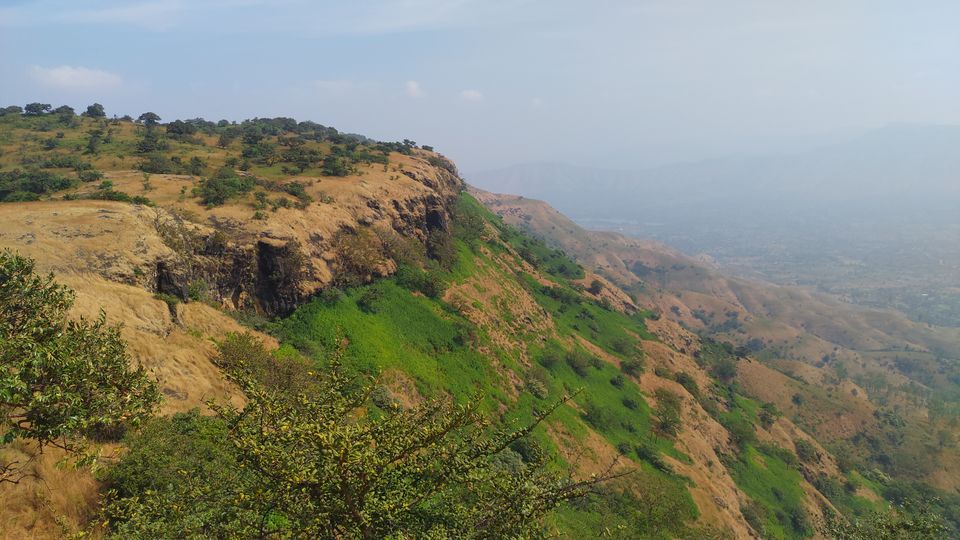 I was going to Raireshwar, a Shiva temple situated in the womb of Sahyadri mountain range near Bhor, a small town in Pune Disrict. I was riding to this temple from Pune so the distance was 83 kilometres. Mumbai to Raireshwar is 227 kilometres. The temple has its importance in the history of Marathas. Chatrapati Shivaji Maharaj, the warrior king of Maratha Empire, along with his friends who were deeply devoted towards him took oath to establish the Maratha Empire known as 'Swarjya' (our own kingdom) in this temple on April 27 1645 at the tender age of 16. At times I wonder, how would these great men dedicate themselves to a goal so high that they had to spend their entire life to achieve it.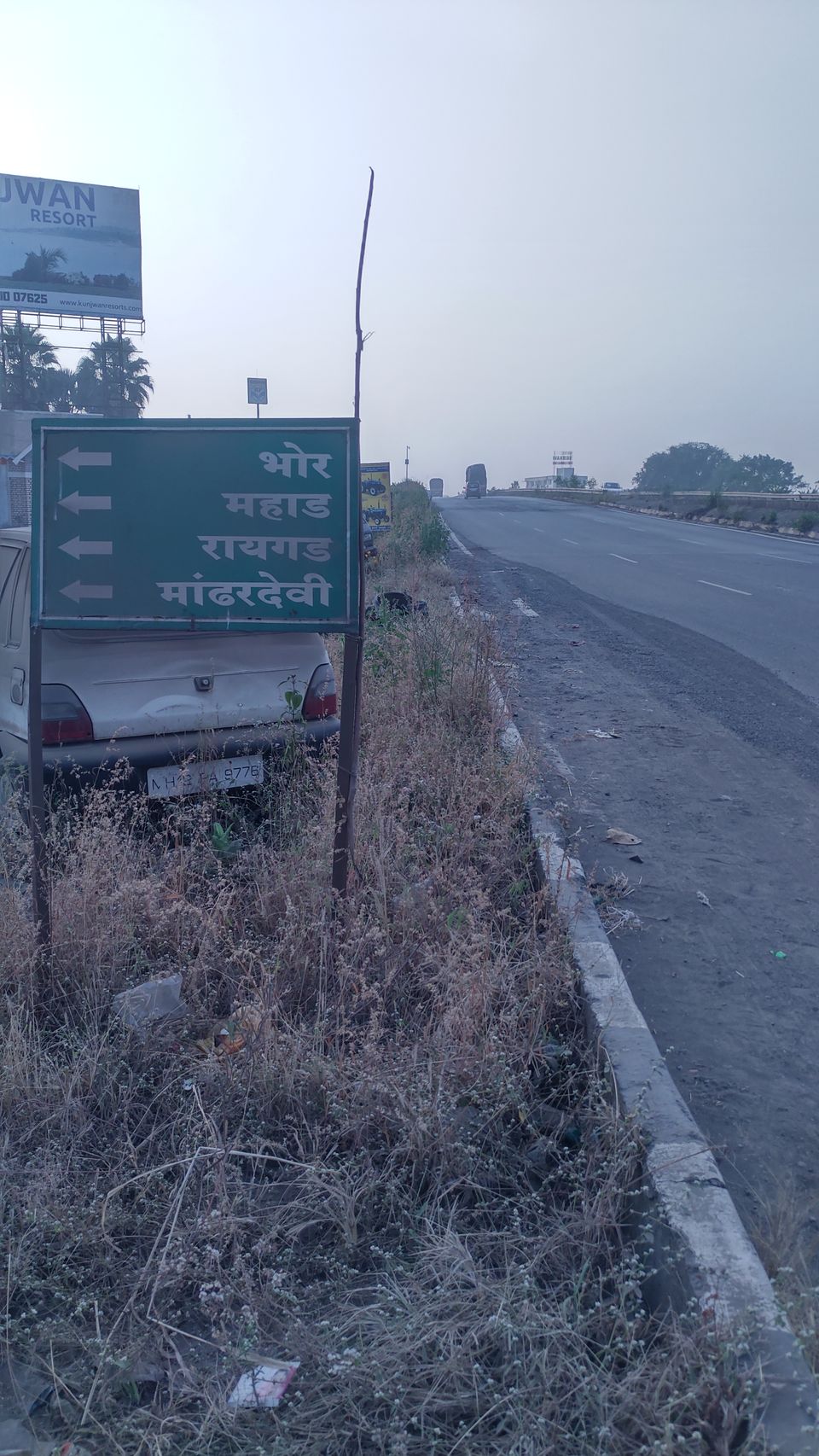 I started my Royal Enfield, plucked a kiss on her and rode. Picked Akshay on the way and left for the destination. It took almost two to three hours of riding to reach Raireshwar but on the way was the small & beautiful town of Bhor. One of the confederate of Maratha empires. To understand the security system of Maratha Kingdom we have to first understand the mountainous terrain. The town itself is surrounded by the huge mountains and cannot be seen till we get dangerously close to it. In fact that's exact reason why this town could survive numerous aggressions.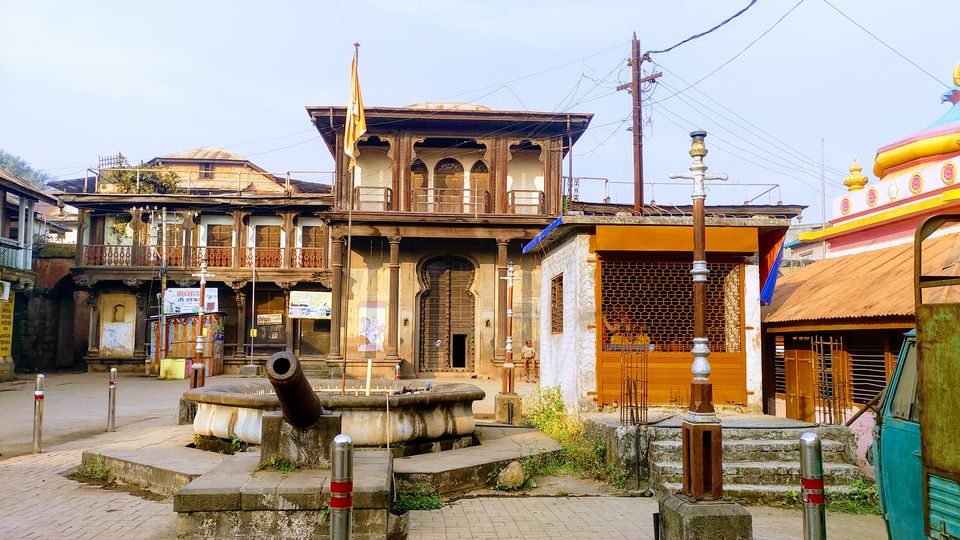 To reach Raireshwar we have to bypass the town and take a small curvy road for around thirty kilometres. Raireshwar is situated on a plateau and it would take hardly an hour to climb the plateau by the steel stairs.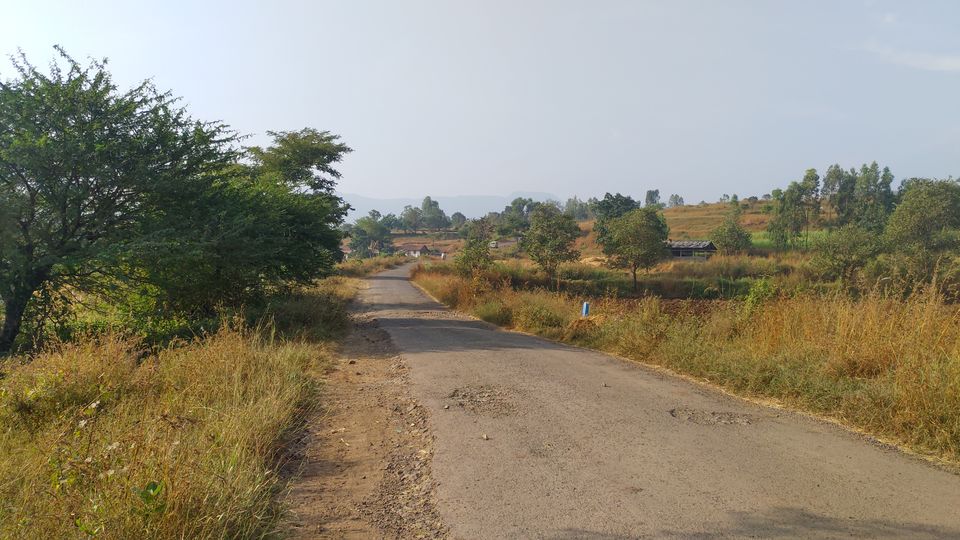 I had imagined Raireshwar as a temple situated on a top of hill all alone by itself but when there, I found out that there is a small village of 250 to 300 houses situated up on that plateau. Most amazing fact is that this village is not reachable by road, the only available access to it is through the steel stairs. Although amazing, it is unfortunate as there is no school, no dispensary or a clinic here! The nearest market and a college is thirty kilometres away. The only source of income for these people is tourism. It is one of the best and safe places to go on camping with the family and friends.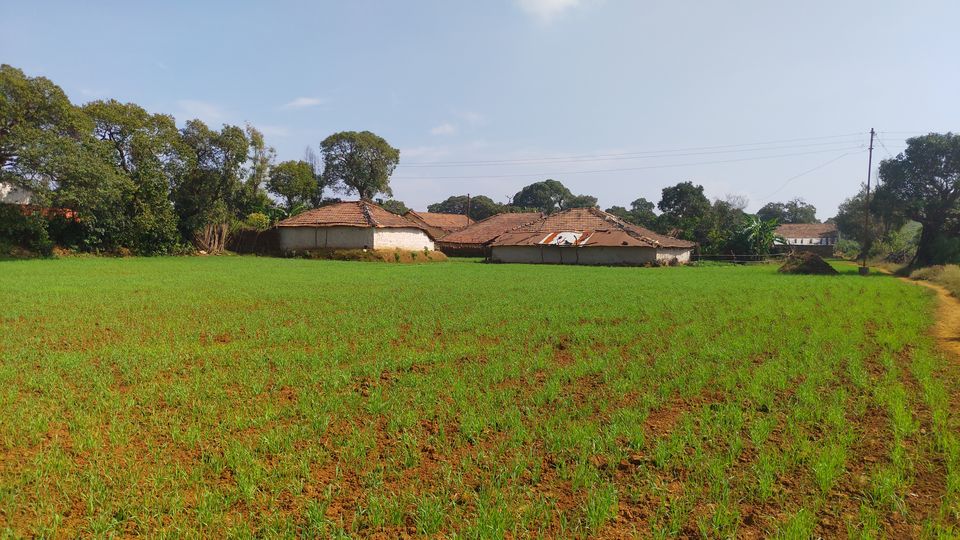 The temple is small and is ancient with old stone architecture. I came to know that the temple is a private property open for public and a thought struck my mind that how could this ancient structure be a private property. Anyways we moved forward and met a villager who told us that there are ancient caves on the plateau known as 'Pandav Leni'.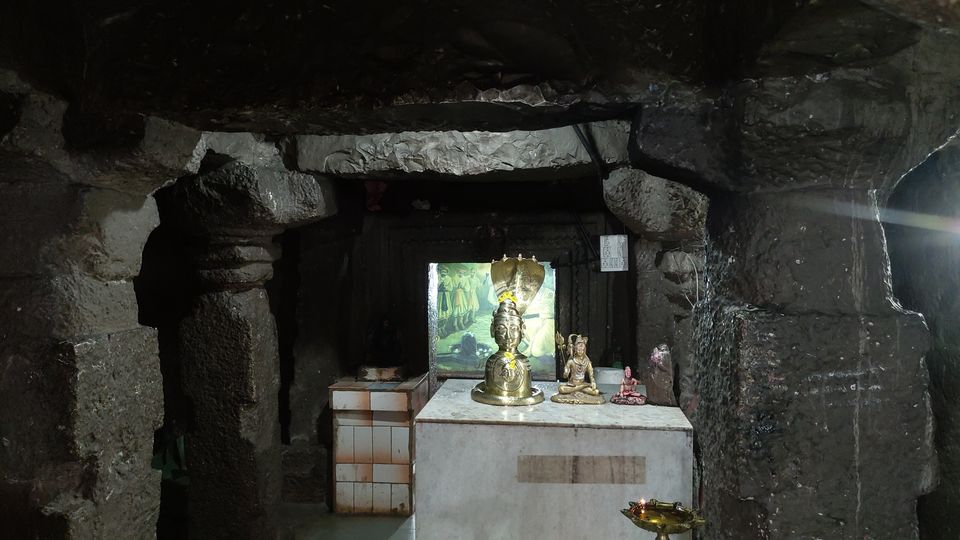 Now we didn't know how to return. We decided to walk upwards and reach the top of the plateau-cum-hillock so that we could get a better idea of our whereabouts and luckily we found an electric pole. We kept walking along the electric line and on the way we finally found our hidden gem, the 'Pandav Leni' but alas it was a huge disappointment when we saw it. The cave was not at all maintained there was marshy land in and around the cave so we could not go much near it. Although it looked like the structure that would have been almost fifty metres deep cave, but it was impossible for us to enter.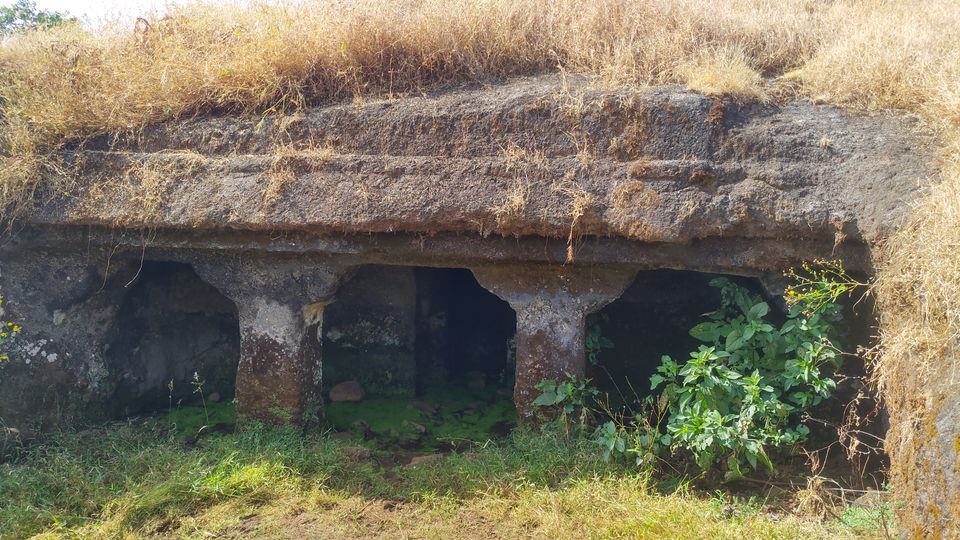 We were back on our way towards the village but a part of my heart was telling me to stay there in the forest, with those awe inspiring plants and trees. Imagine waking up to these trees and flowering plants.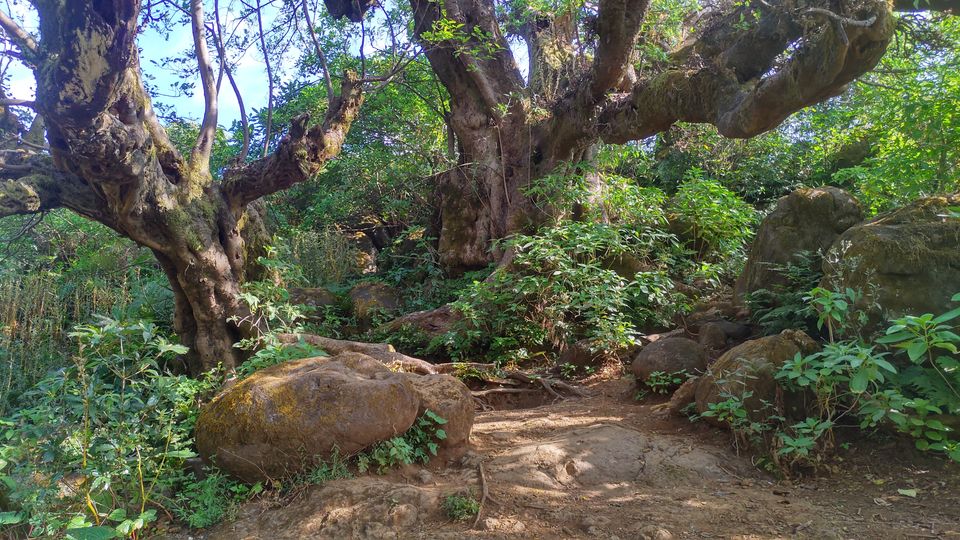 We returned to the village and then climbed down the plateau. This short adventure has a massive effect on me and I would be telling this story to everybody again and again because this was one of the greatest adventures of my life till now and I hope many more awaits.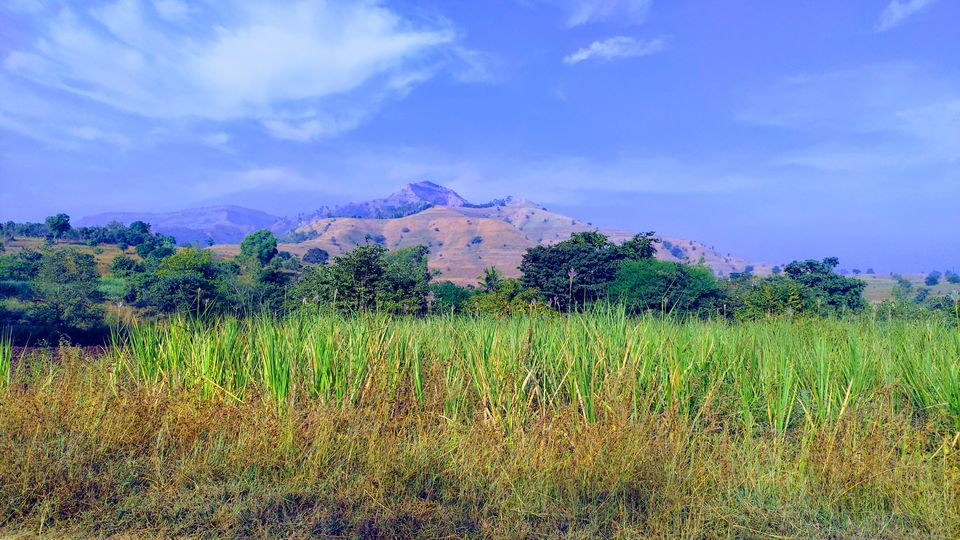 And a thought came to me, 'We can find our self when we are lost.'