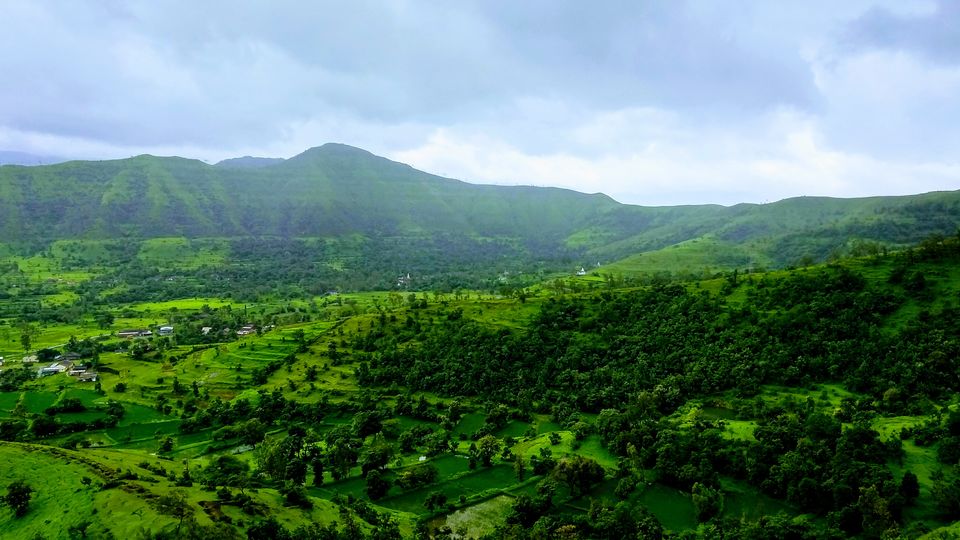 Difficultly : Easy
Time :30 minutes-1 hour from bajarwadi, 2 hours from Ambawade
Endurance : Easy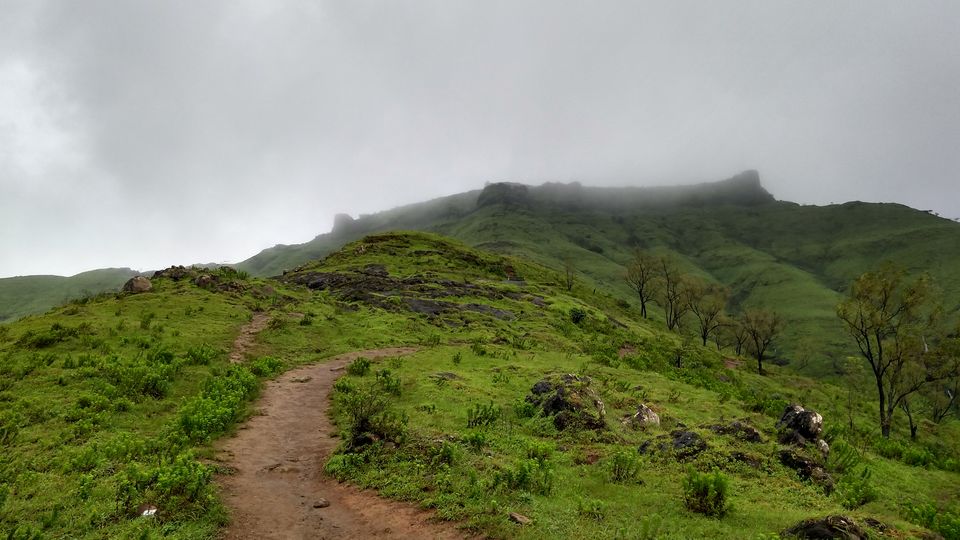 Bhor region is like heaven for trekkers specially for people who lives in Pune. It contain beautiful mountain trail run by Sahyadri. Kenjalgad, raireshwar, Rohida fort.
Rohida fort known as Vichitragad or Binicha Killa is one of best in regions specially in monsoon. It also know as windy fort due heavy wind flow on the top in rainy season.
Information :
Historic reference shows that fort was made in Yadav period. Shivaji Maharaj fought battle with bandals and won this fort. in year 1666 , fort was give to Mughals as per Treaty of Purandar but as happpened with other forts Shivaji Maharaj won control over this fort as well.
Places to see :
Rohideshwar Mandir : Temple of 'Lord Rohidmalla' or 'Bhairoba' in marathi language. Idols of 'Lord Ganesh', 'Bhairoba' and 'Bhairavi' can be seen inside the temple. A small water tank and some square tombs are resting in front of the temple.
Bastion on the fort - Most of the bastions on the fort are intact. Total 6 bastions available on fort and standing undilapidated till date
Main door : A series of Ganesh idols visible on the frame of the first entrance gate which also has an arch on top. one needs to go through three gates to reach top of fort.
Water Cisterns : Water is available throughout the year.
How to reach :
Via bajarwadi : This is most preferable and easy way to reach fort. To reach via public transport one need to catch bus to Bhor from Swargate ST stand. From Bhor ST stand you get bus to reach Bajarwadi.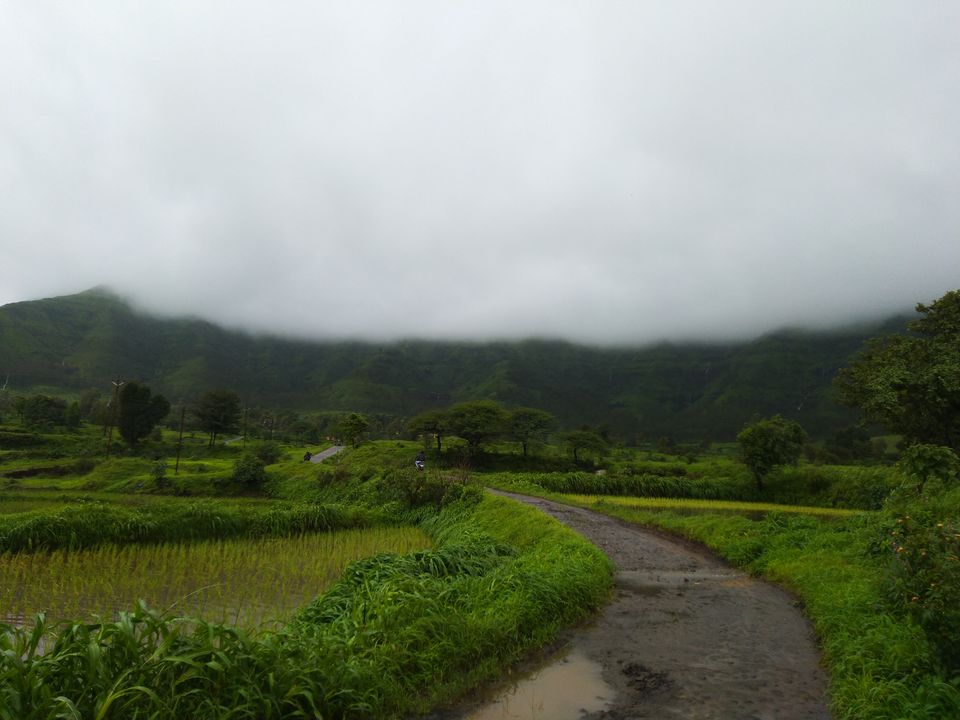 Via Ambawade/ hatnoshi : Please avoid going through this route as route is very steep and takes around 2 hours. Also there nothing extraordinary views to see in route. To reach via public transport one need to catch bus to Bhor from Swargate ST stand. From Bhor ST stand you get bus to reach Ambawade.
If you are coming via private vehicle once you enter bhor you'll board for rohida fort first avoid taking right turn (mistake which we made) and instead ask route for bajarwadi, its just 2-3km from that board.
Things to carry:
1 ltr water each person
dry snacks or biscuit
Glucon D
My experience : We were total 8 people for trek myself, my bother and his friends It was my first trek for in monsoon. As it was rainy season we left pune around 8 am towards bhor for ride of 80 km. We took a break after 50 km for breakfast and chaha.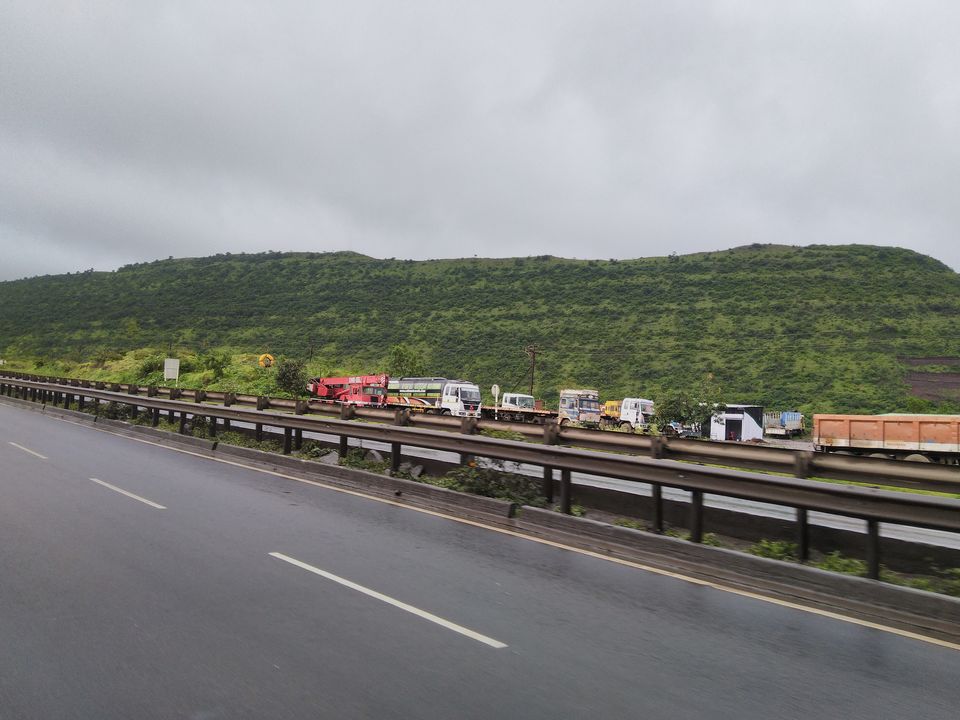 After crossing bhor phata we made a mistake instead of reaching bajarwadi village we took a right turn at first sign board and reach hatnoshi village instead, we were unaware of the name base village that lead to this confusion.
We started a trek around 10 am, so we realized after around 1 hour that we started trek from wrong side , going back was not a good option. As it was rainy season so we were not feeling tired as well. We reached waghjai temple in next 5 minutes, rested for some and continue trek after that.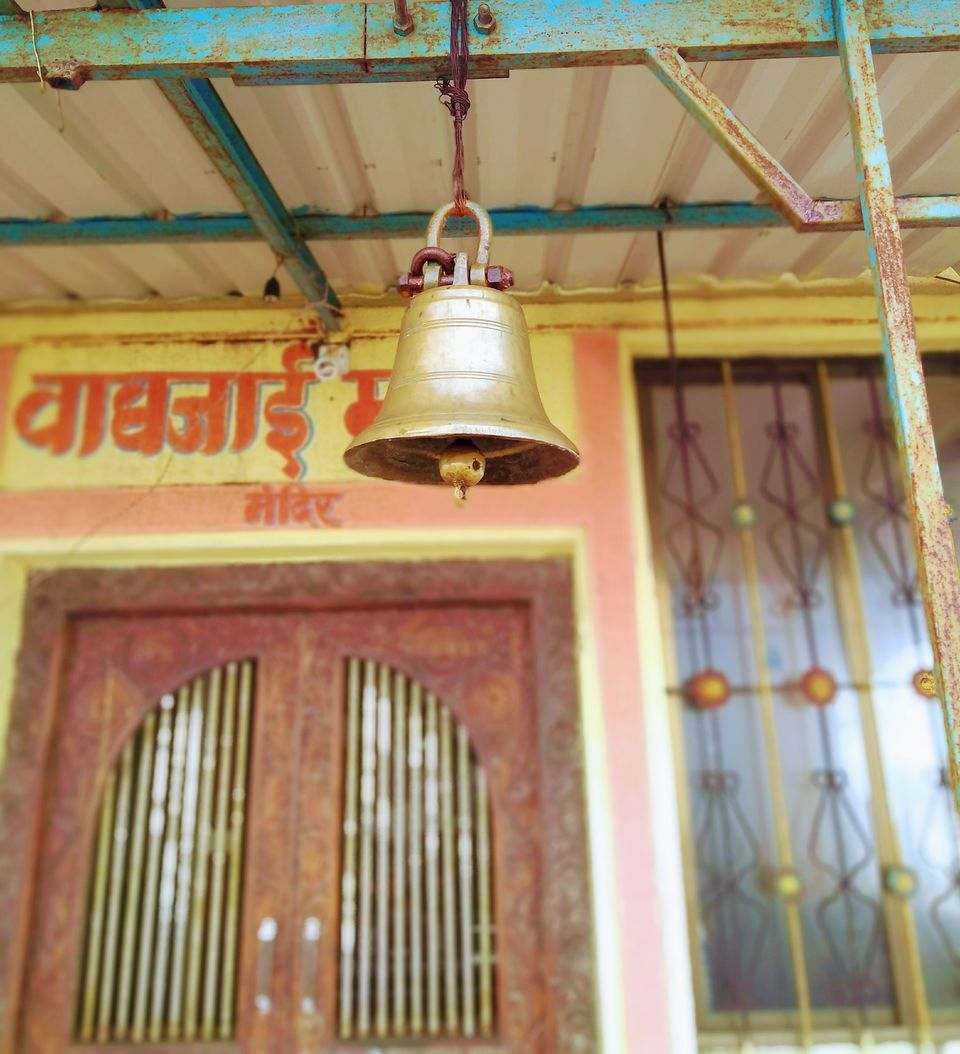 We reached entrance of fort in 2 hours and started exploring fort.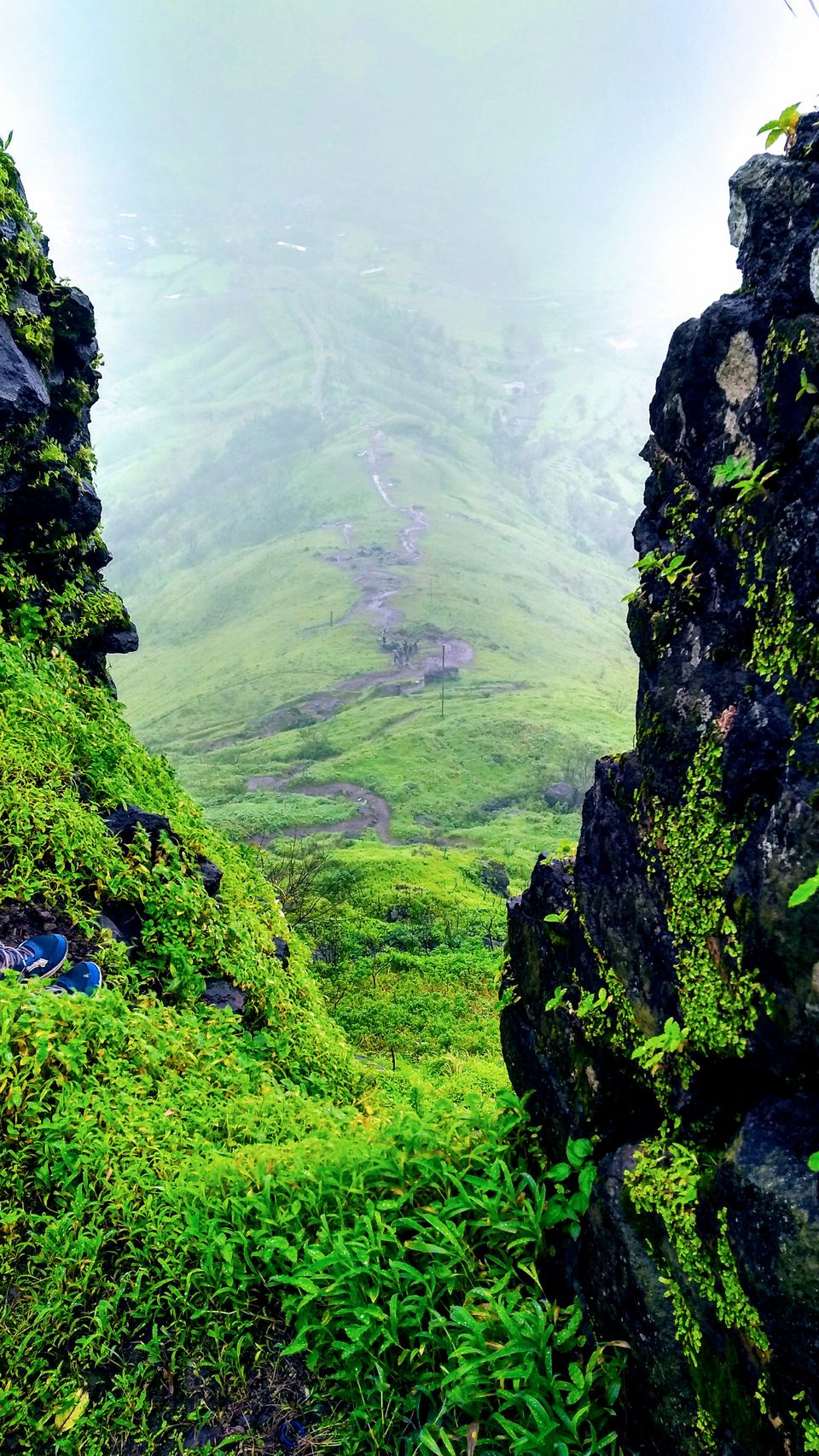 It was raining heavily and we were unable to see anything beyond 20-30 meters due to fog in whole trek , same situation was after reaching fort. But as we wanted to explore fort and enjoy view so we waited some time at each point for fog to disappeared . It took us around 1 and half hour to explore fort.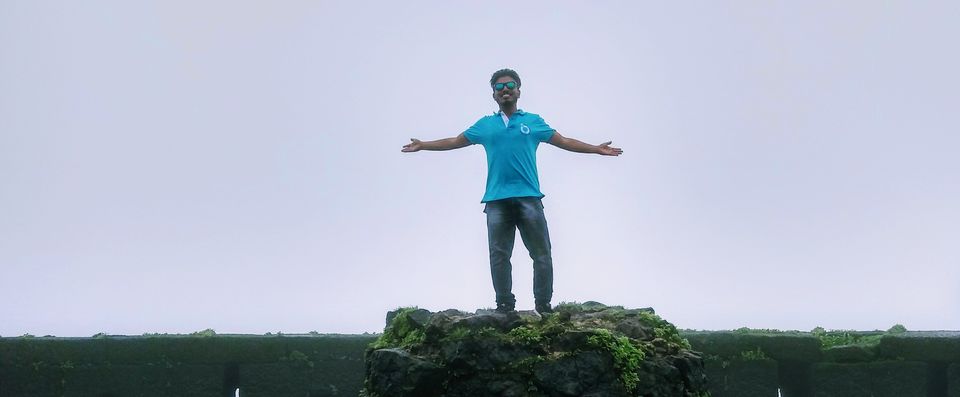 After that we started descend from bajarwadi side and regretted decision to ascend from another side, view from bajarawadi was so breathtaking and amazing.
We reached bajarwadi in 20-25 minutes and walk to our point where we parked bikes for 15-20 minutes and left for pune.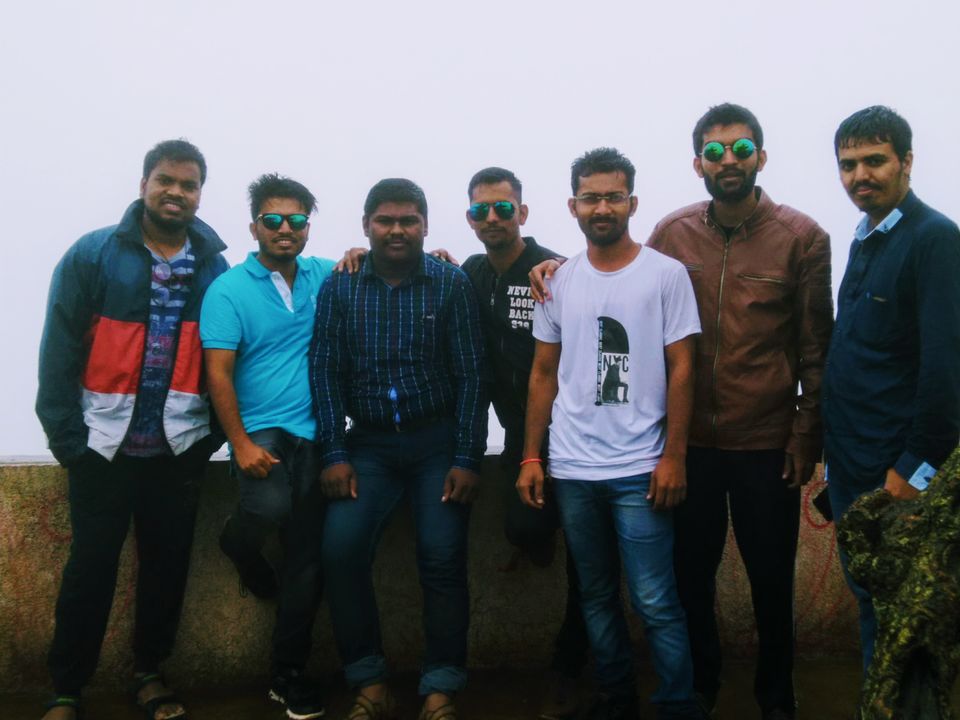 While coming back we stopped at necklace point which I explored in summer as well Necklace point is near Bhatgar dam in Bhor area, it's a location where Nira river and Gunjawani river embrace each other at a prominent place and create a Necklace shaped meander.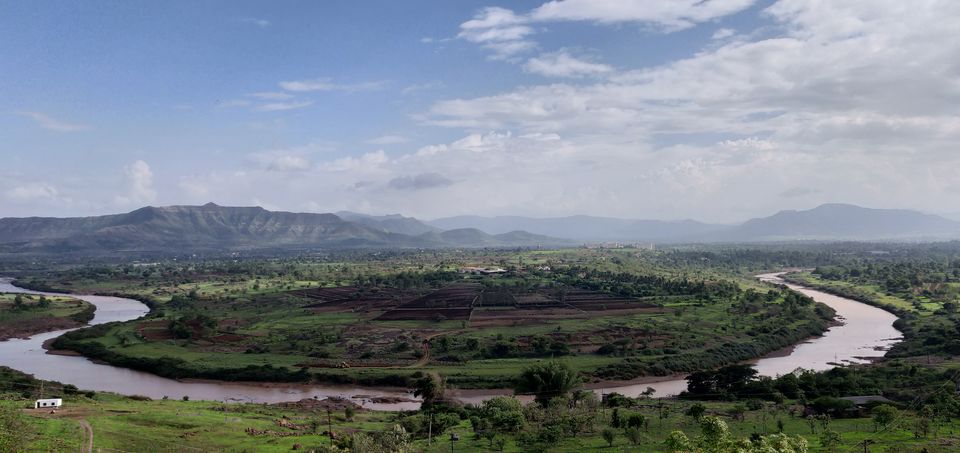 We reached pune around 5 pm after first monsoon trek of 2018
If you find this information helpful , like the pictures then please visit place at once :)
You can contact me for any information :
Instagram : aao_milon_chale
Mobile : 9762039898
​Frequent Searches Leading To This Page:-
weekend trip from pune, weekend getaways from pune, weekend travel cost from pune, weekend holidays from pune, weekend tour cost from pune