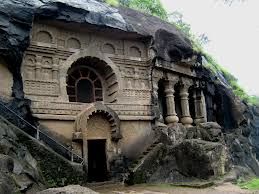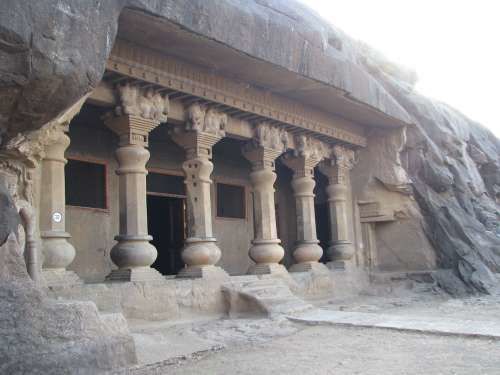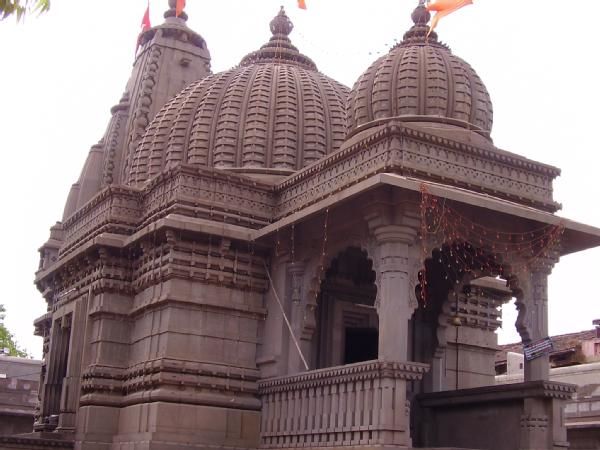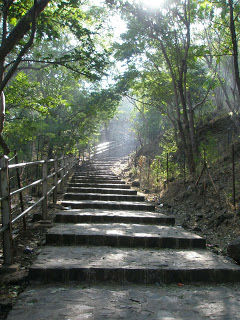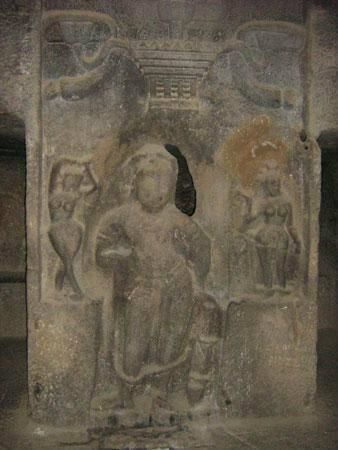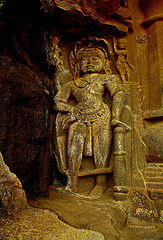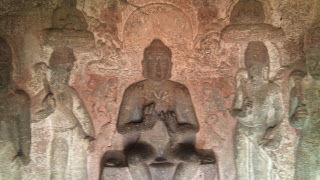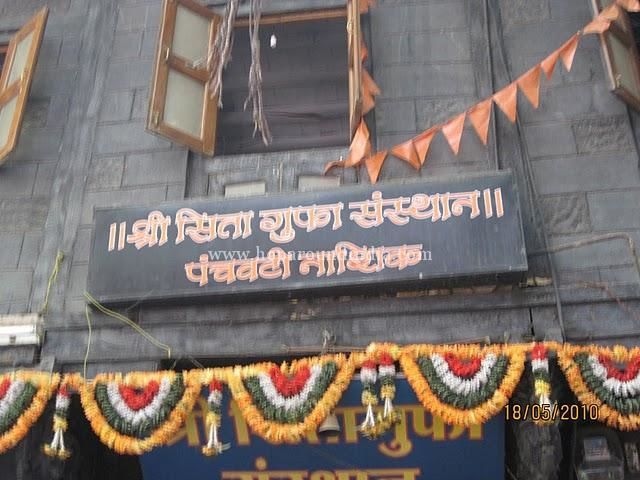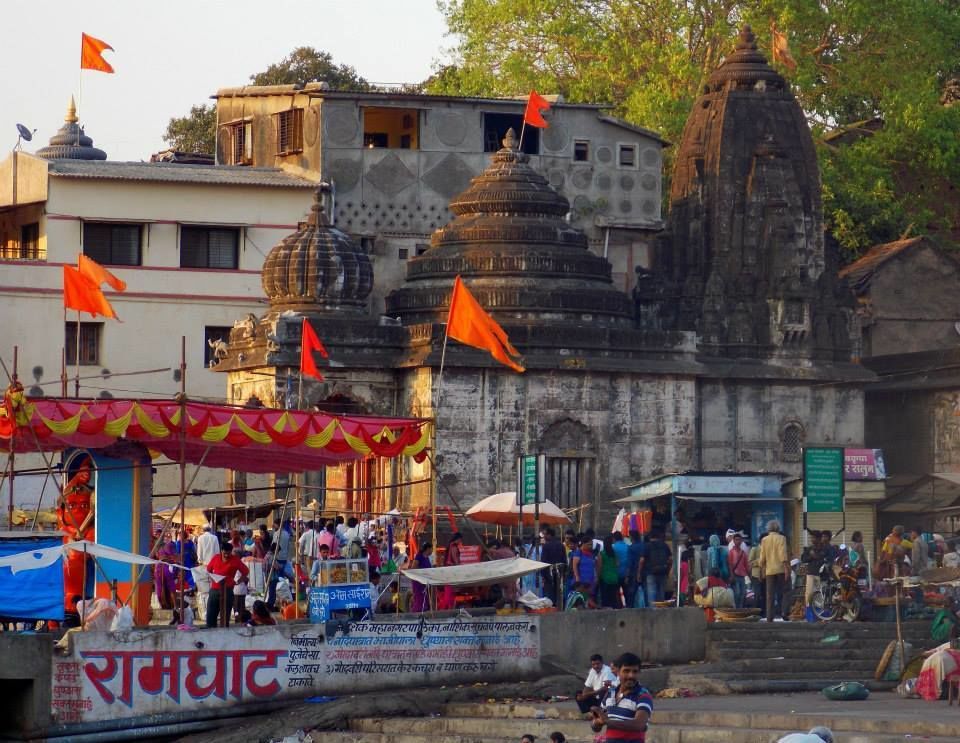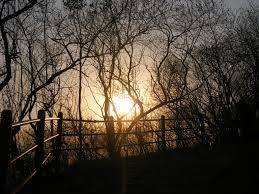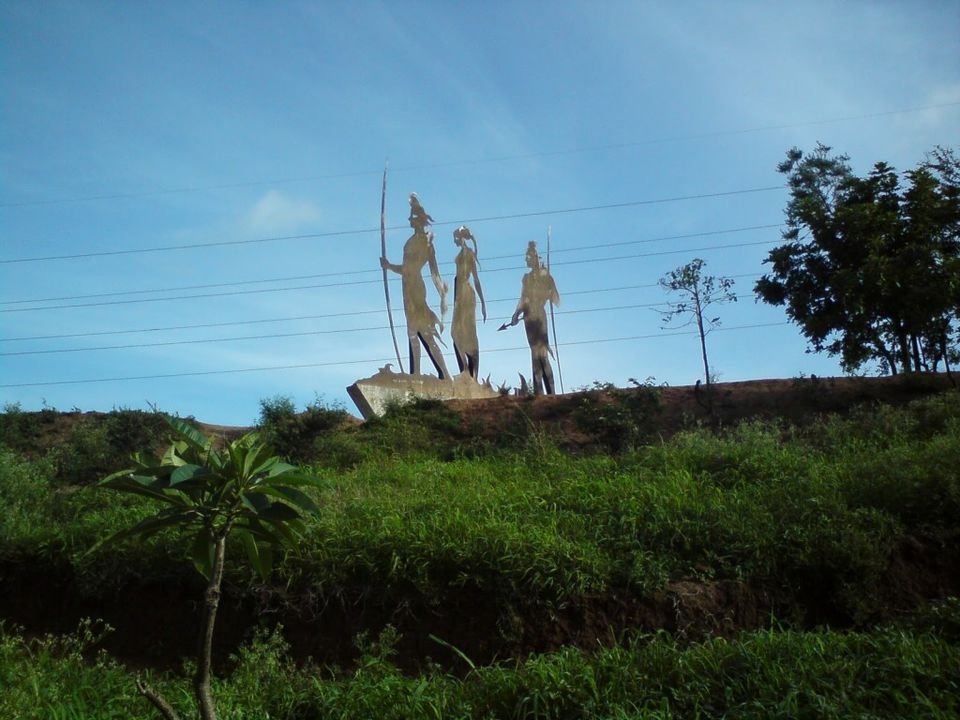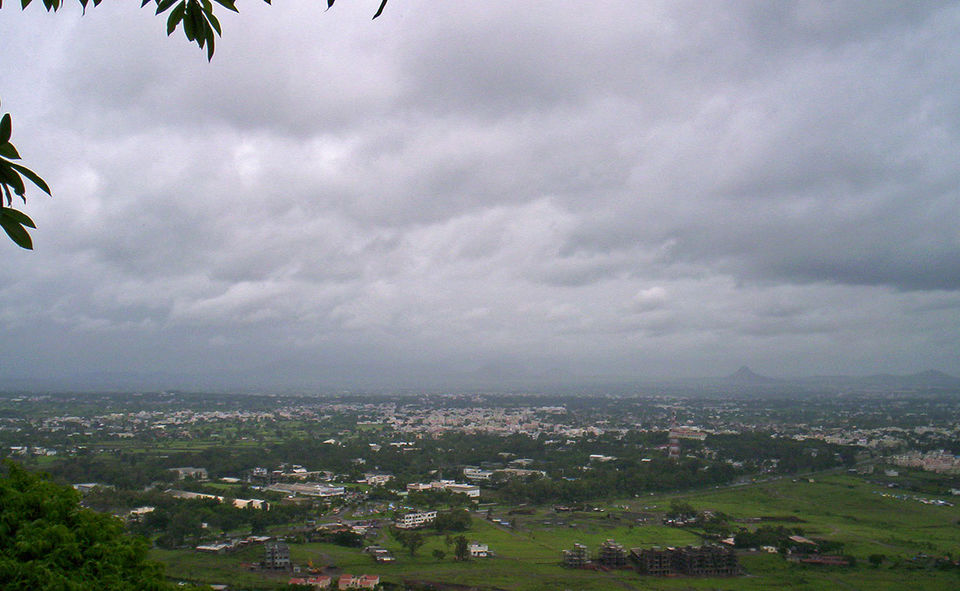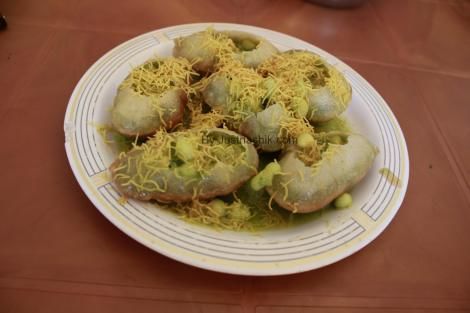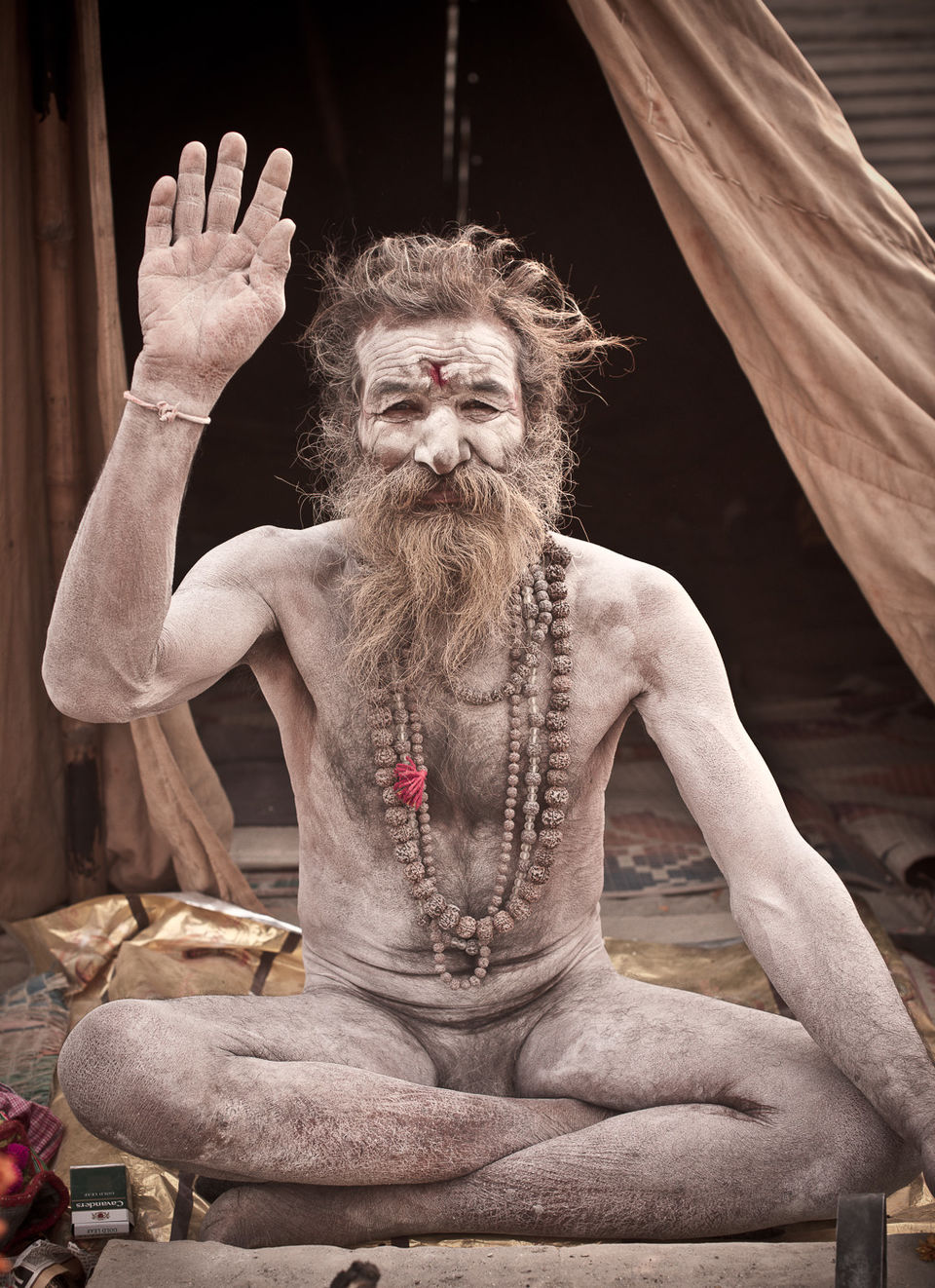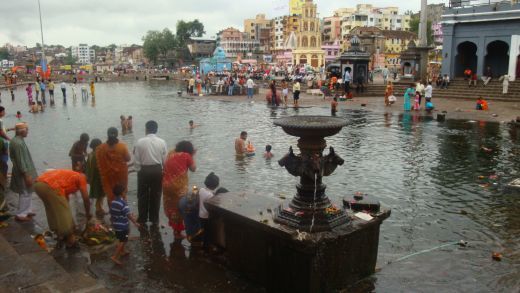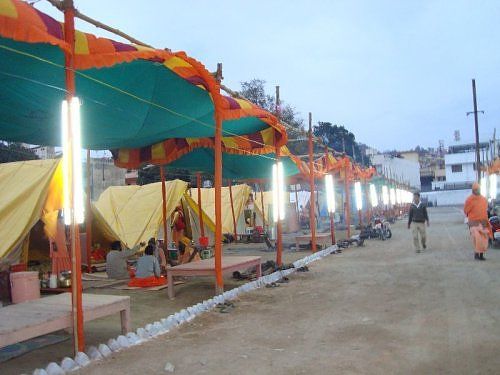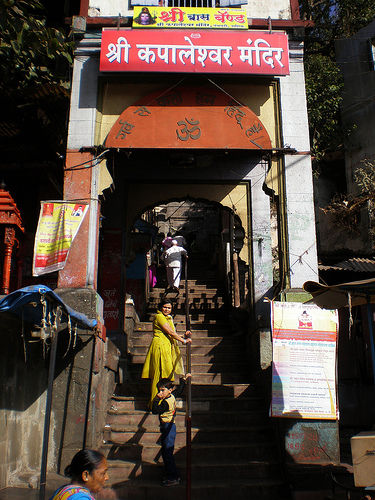 Nashik..... Words are less to describe it..
After travelling for around 28 hours, we finally reached this mysterious city at around 11:15pm. I thought the Ghat would be calm and not very crowded but I was astonished to see the ghats crowded with people taking bath on the occasion of kumbh in the dark hours of night. Our hotel was near the Ghat so we could see the magnificent view of Kumbh Mela. Tired from the entire journey we decided to take rest.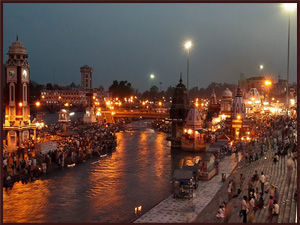 VIEW OF GHAT AT NIGHT
DAY-1 VISIT TO RELIGIOUS PLACES
Next day we woke up at around 8 am and headed t the famous Ghat (RAM GHAT-As it is believed that mortal remains immersed in this kund, are immediately absorbed in the water.). While travelling down to Ram Ghat & as far as your eyes can see, there are sadhus, yogis, people from around the world taking dip in the holy river at the festival of Kumbh.
One can listen to the names of various Gods & Prayers while going to Ram Ghat.
The air was filled with spirituality... One can feel the positive aura flowing in the air.
I don't really care about the religious views regarding taking a holy dip but I have liked taking a bath in the river all my life....... It's always pleasant and I love the feeling of bathing in the cool and gentle flowing water.
After enjoying ourselves in the river we headed to explore the city.
From the local people we came to know about GODAVARI MATA TEMPLE -The speciality of this temple is that it is opened only during the Kumbh Mela in Nashik.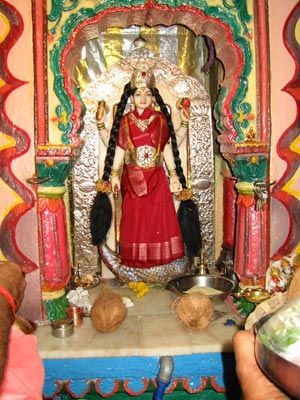 After visiting this temple, we just headed toward the market to fill our empty tummy. As we all are foodie, we tried the street food of Nashik, MISAL PAV is one of the most common street food in Nashik. Misal which is mixture of cooked sprouts, Farsan and HOT RASSA made up of spices. There is another thing called TARRI is added to to make Misal Pav more HOT. But please, be in limit while having this Tarri.. Coz if it is added more, you are surely gonna have a blast inside your mouth!
Rava Panipuri, Unlike normal round shape Panipuri Rava Puri comes in oval shape and it's cover is little thinner.Filled with tamron and mint chutney it's really difficult to put that oval shape Puri in mouth,on the first attempt.
Alu Tikki indulge us into mixed taste of chutney's and Tikki.Samosa Chole chaat is made up with samosa and chole mixed with spices,raw onions and as usual their mint and tamron chutney's.
They do have dozens of different snacks and variations of chat with cheese also.However we always love their Aloo Tikki and Pani Puri.
After filling ourself with the yummy food of Nashik.
We started to explore the areas... After walking some kilometer away from the Ghat one can see sadhus in their akharas (tents) & as far as your eyes can see there are several akharas sprawled across the entire area. There are akharas where people can sit and listen to the preaching of these sadhus and yogis.
FOR THOSE WHO ARE RELIGIOUSLY INCLINED:
There is definitely a lot to explore.. all around the ghat there are temples associated with Ramayana. Few places are:
KALARAM TEMPLE- where Lord Rama stayed during his exile.
SITA GUFA- where Sita was kidnapped by the demon king Ravana.
Tapovan-Laxman – brother of Rama, cut the nose of Surpanakha, the sister of Ravana.
KAPALESHWAR MAHADEV TEMPLE- most striking aspect regarding this temple is there is no idol of Nandi in front of Lord Mahadeva.
& many more places that will be covered by the autowala ...who will be acting as your tour guide too.
(NOTE- IT IS ADVISABLE TO TAKE AUTO RICKSHAW TO VISIT THESE PLACES.. AS MANY ROADS ARE BLOCKED FOR CARS DURING THE FESTIVAL)
You can also see Naga Sadhus ( who can be seen only in these kind of festival). As it is believed that they travel down from Himalayas only to take dip at holy river in the festival of Kumbh...
And you will be surprised to see that even after getting so stoned they look really sober. You would be surprised at how happy & welcoming they are to share their views..( if you would like to).
As the sun was setting, a magical spell was cast over the area as we were walking into the markets of old Nashik not very far from panchavati and Ramkund , strangely they resembled days of yester years with no supermarkets or malls,people were happily purchasing their requirements, be it utensils,vegetables or things of daily needs. We walked happy but with a little tired body filled with some spirituality and positivity in us.
DAY-2 OUTSIDE NASHIK
Next day we wake up at around 4:30am and headed toward the south of Nashik, to catch the magnificent view of the east facing PANDAVLENI CAVE( PANDU CAVES). These caves are 8km from CBS of Nashik on the Nashik-Mumbai Highway.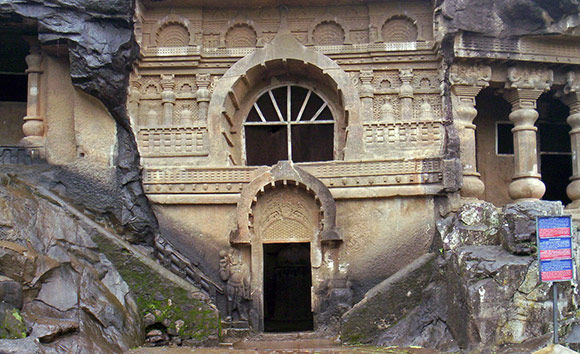 We parked in a clearing then started walking up the steps to the hillocks. In the morning the weather was chill.The steps aren't steep but good enough to make us take a rest stop or two on the way.
The place is very peaceful,quiet,cool and not very crowded.. or may be we arrived very early.Sadly once again, like in many places in India, we see litter and irresponsible citizens spoiling such beautiful heritage structure.
The caves themselves,around 24 aren't as well preserved as Ajanta/ Ellora Caves or Elephanta Caves... But they're still interesting.
This is one of the beautiful places worth visiting. Not far off from city.. it gives a panoramic view of the city.
For the art lovers, it provide beautiful landscape for painting.
The name of the caves gives a impression that they had some connection with the characters of Mahabharata ( The Pandava Brothers)...but it has nothing to do with them.. Its a holy buddhist Site, that may be a teaching and training centre for Buddha Worshipers.
Caves 3,18,20 draws the major attention of the travellers.Inscriptions on Cave no.10, 12, 13, 16.
Cave 18 : Chaitya or prayer hall with beautiful carvings and stupa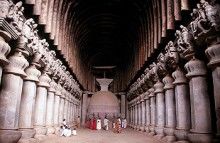 . (Cave:18)
At the foot of the Pandav Leni Caves is the Dadasaheb Phalke Smarak, which has musical fountains, fast food outlets and museums that highlight the work of Dadasaheb Phalke and the cultural heritage of the citY.
(NOTE:It is advisable to take lots of drinkable water and some food stuff)
The best time to visit these cave is morning or afternoon as the caves are of "yellow ochre color" which seems to be like gold when the sun rays falls on it in the morning and afternoon.
We left the city with spirituality, optimism and knowledge.