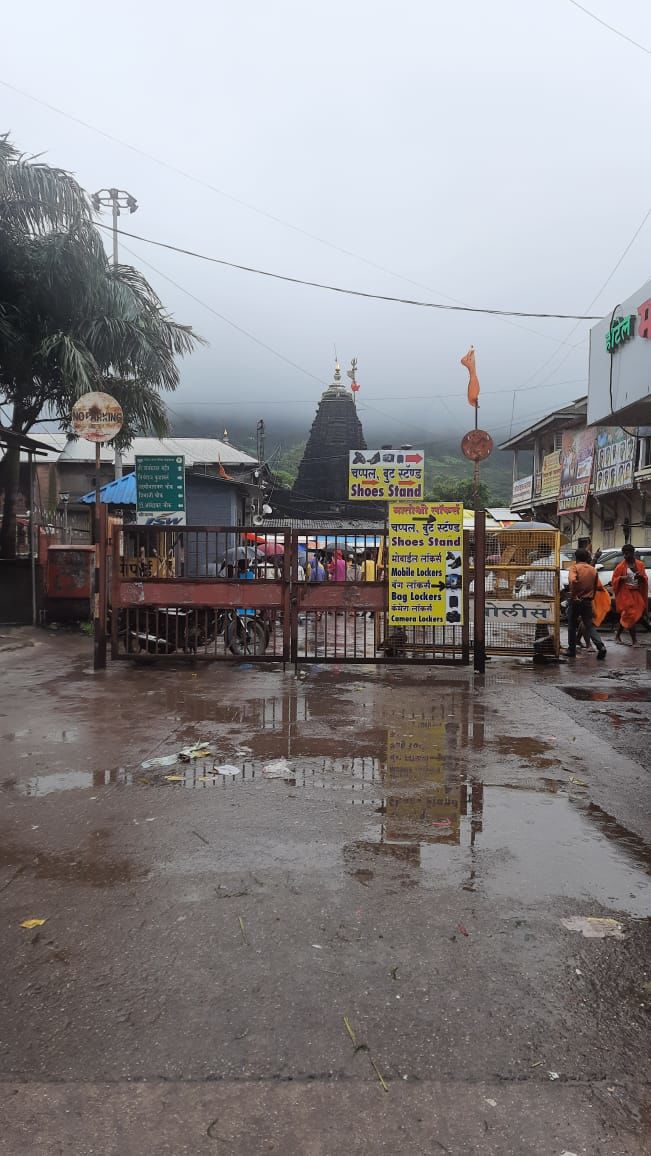 Since from childhood we are connected to Indian mythology, We ought to learn many important aspects in our day to day life. Visiting Pilgrimage and knowing about all this is itself fascinating isn't it?
History of Trimbakeshwar Jyotirlinga :- There are 12 Jyotirlinga and the one of them is Trimbakeshwar Jyotirlinga. Jyotirlinga means 'column or pillar of light'. The 'stambha' symbol represents that there is no beginning or end.
Trimbakeshwar Jyotirlinga is one of the 12 Jyotirlinga that not only honours Lord shiva, but also Lord Vishnu and Lord Brahma.
The reason and these great stories behind building Trimbakeshwar Jyotirlinga are easily available. This Shiva temple was built by Prime Minister of the Maratha Empire, Peshwa Balaji Baji Rao, also known as Nana Saheb, in the mid-18th century. The entire temple is made up of black stone and carved beautifully which makes us believe that how talented those artisans were. Once you come across don't rush yourself stay for while and observe those small and unique work which is done. You will thank god that you were born in India :)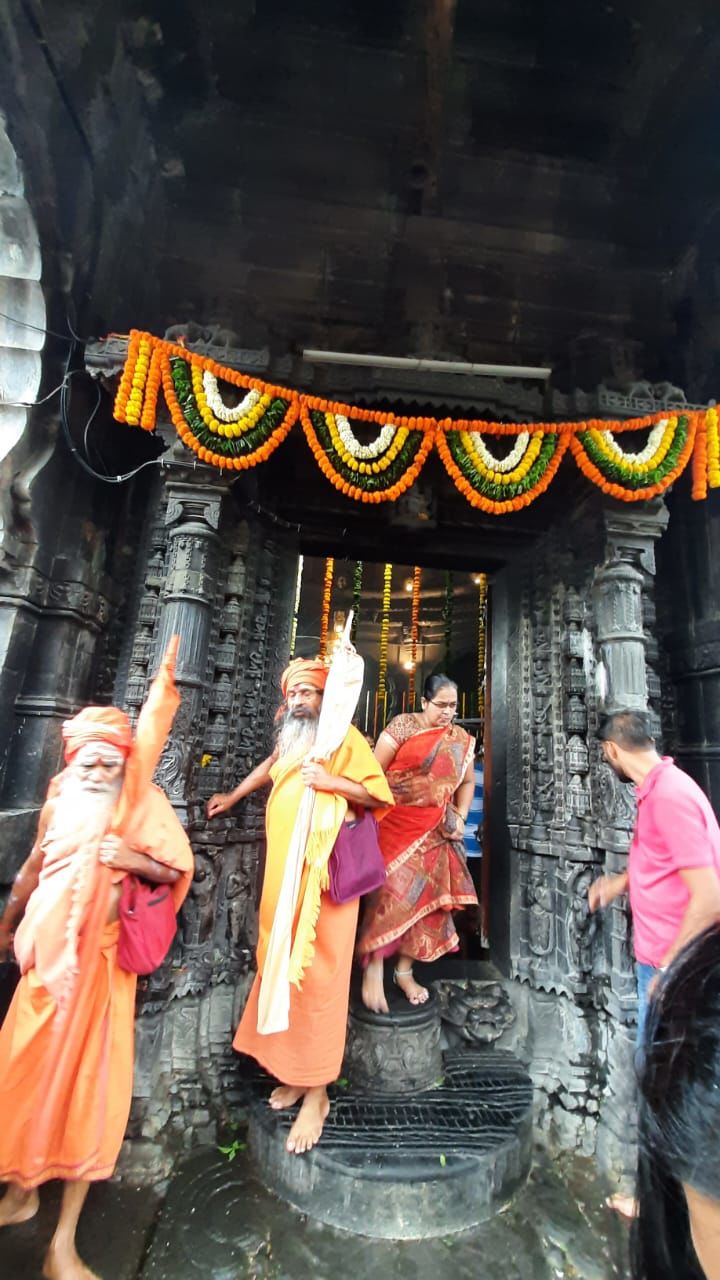 How to reach:- I stay in Mumbai so it was very close it hardly took 3hrs to reach Nashik Rd Station. Mumbai → Nashik Rd. Devotees come across from different region to this place it is renowned because of Trimbakeshwar Jyotirlinga, Panchwati, Shirdi, Pandav Leni caves, Artillery Centre etc. so it is very easy to travel through various mode. After reaching Nashik rd you can take Bus, City bus, Cab and rickshaw. The cheapest mode of travelling is bus which is available on regular basis. We took rickshaw because we wanted to reach early. if you are in group of 3 so it is convenient to by Rickshaw. But, you must margin the rates and best method is by checking ola rates. if they are telling 700 rs then you must check ola rates and try to margin the reasonable rate. We gave 500 rs only after checking Ola rates.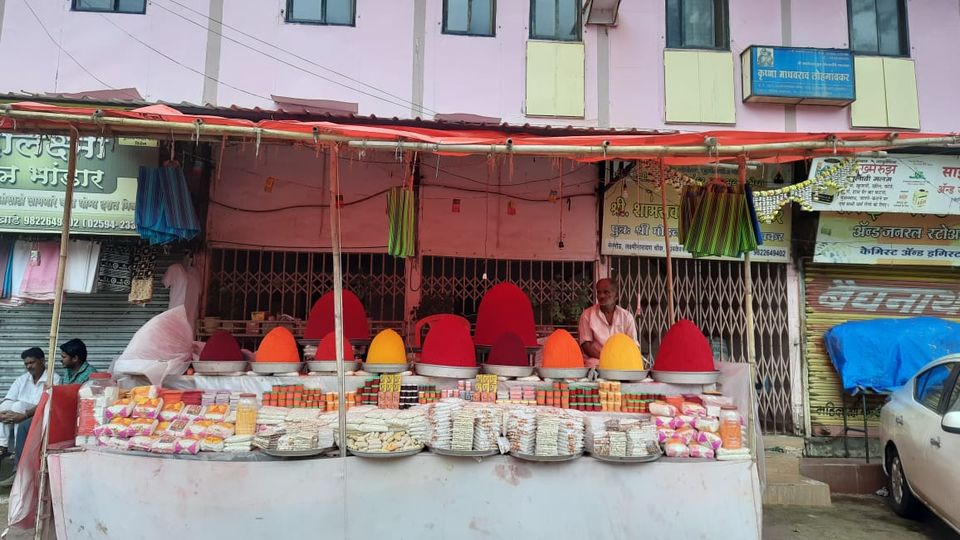 ✈By Air :-The nearest airport Ojhar Nashik International airport is situated about 24 kilometers far from the center of city.
By Road:- Nashik to Trimbakeshwar Road Distance is about 30 Kms Nashik is well connected by Road
Stay:- Facilty such as Ashrams, Lodge, Hotel are all avaiable at reasonable rates. Since many devotees come here for pooja such as Kalsarpa Shanti, Pitru Dosh Puja and many more all this information you will on this webiste.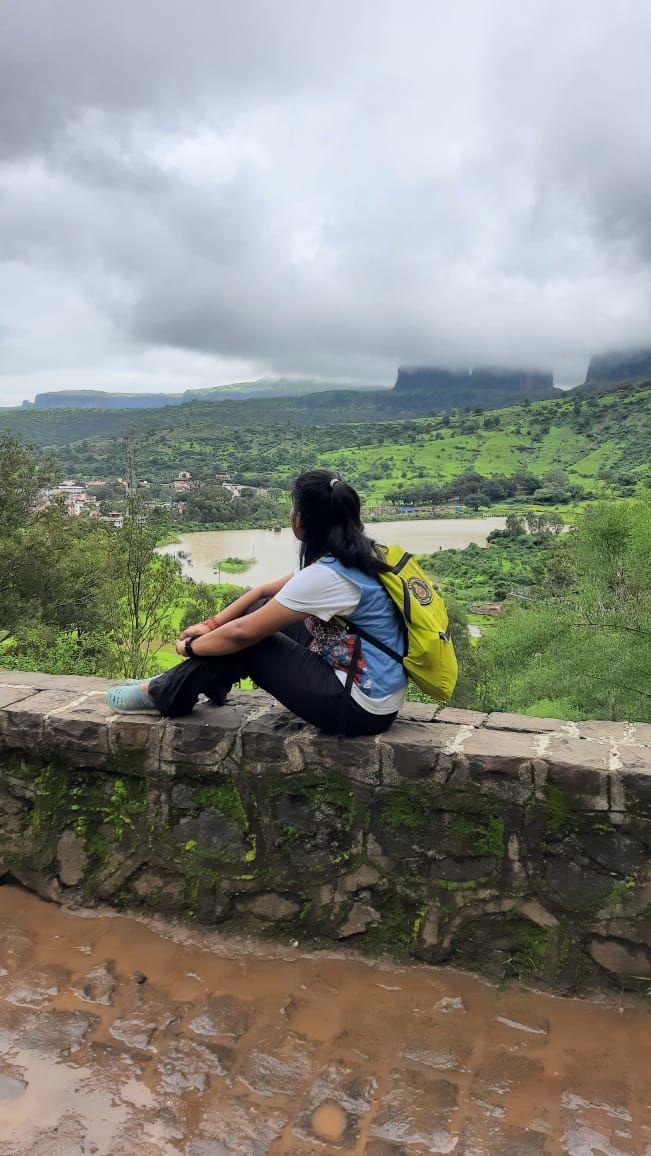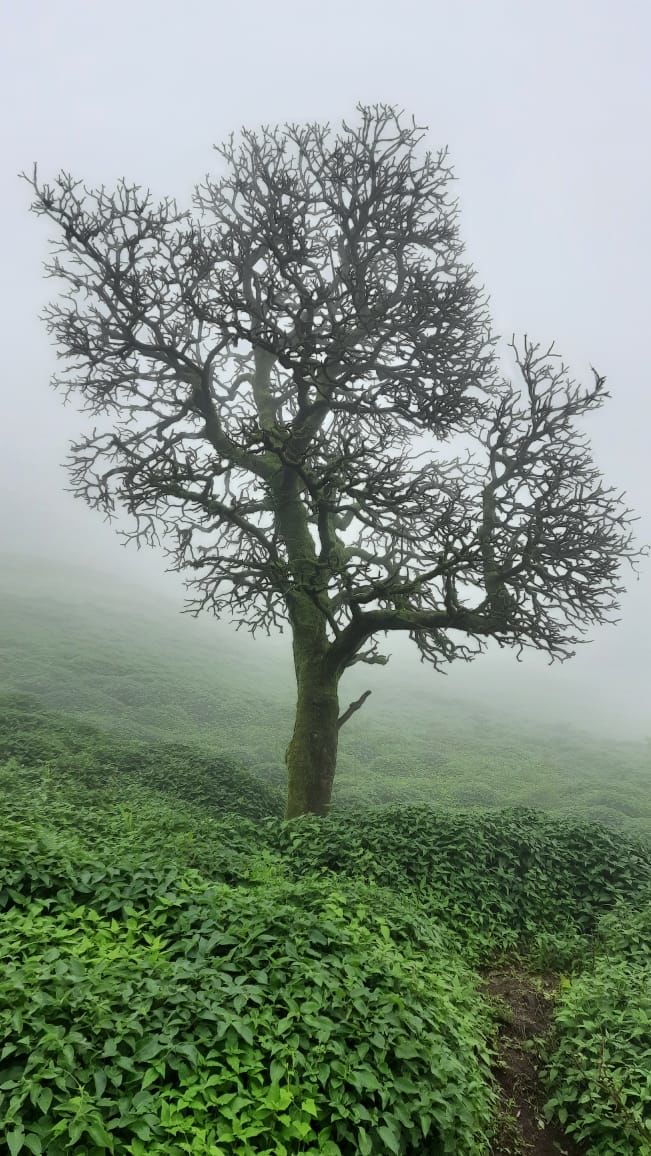 After reaching we unloaded our luggage and headed towards Brahmangiri which is right behind the temple. Brahmagiri, the hill (giri) of Lord Brahma, appear in many mythological and legendary documents. Best time to visit is during monsoon you will come across a breathtaking view, where you will find yourself in middle of clouds. This is not that difficult trek because it is well organized and ladders are there so test your endurance and go beyond your limits and complete this beautiful trek. while going through Brahmagiri there is another route to Ganga dwar,it is same it takes 45 minutes to see Ganga dwar, the Gorakshanath caves and 108 Swayambhu Mahadev caves and in the halfway while descending, the road towards Brahmagiri takes you till the top in around 45 minutes and almost 2 hours to see the fort completely. There are 2 temples on this fort the place which is believed to be the origin point of Godavari river. From here, the river flows till Ganga dwar and then towards Kushavart teerth in Trimbakeshwar village.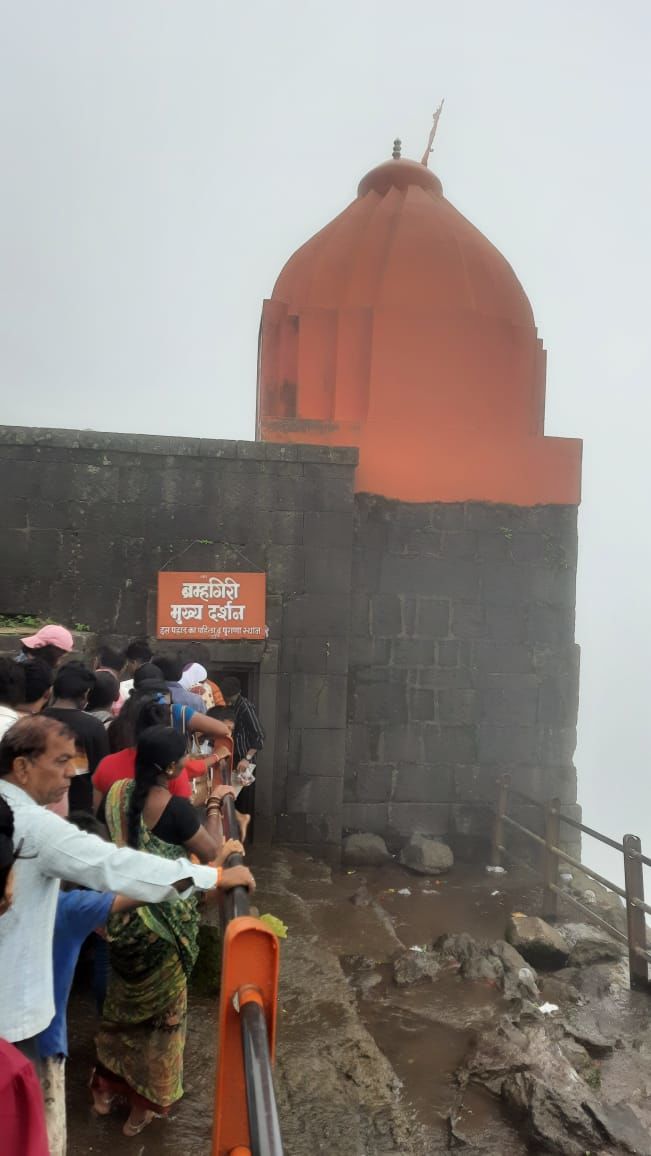 Since it was last shravan many devotees from all over India come over here so its better to wake up early and take darshan, Temple gates are opened at morning 4 O'clock but, we reached there at 6 O'clock the que was quite long at that time which almost took 2 hrs. to take darshan. Devotees were enthusiastic, Most of them were singing songs, bhajans, greeting each other and there was positive energy all around us. As we were coming towards the end of que This beautiful carved temple was showing its magnificent for more information do visit
Do apply tilak on your head. The beautifully carved temple will definitely question you how talented our artisans were .