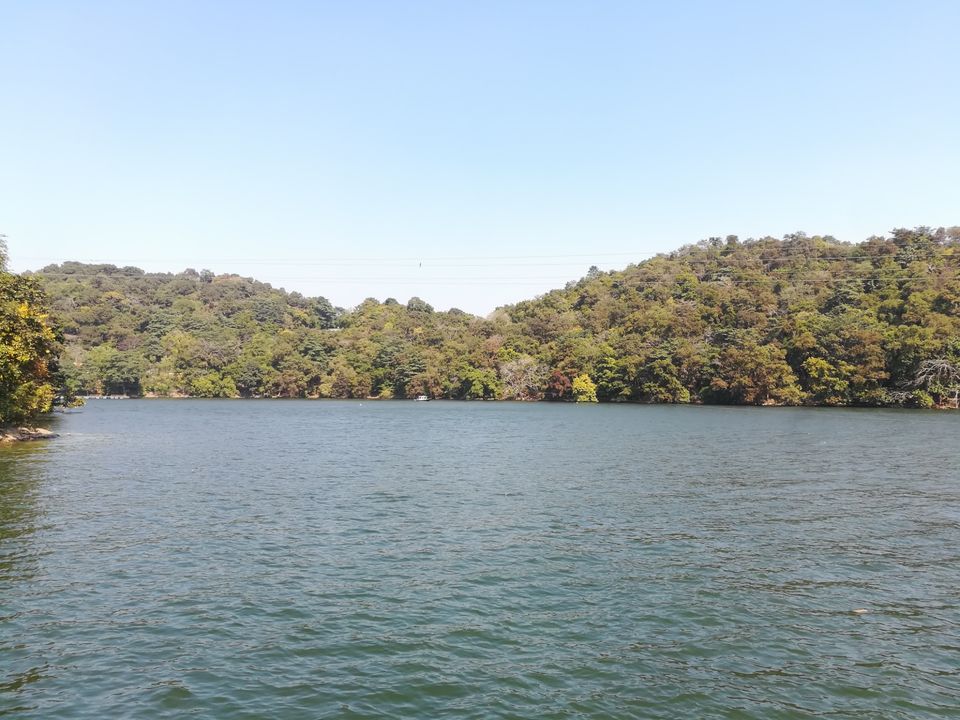 Maithon Dam is around 250 kms away from Kolkata on the border of Jharkhand and West Bengal. We reached Asansol by Black Diamond Express from Sheoraphully. It's just 20 kms away from Maithon. You can get down at Barakar station as well which is just 2 kms away from Maithon. We reached the DVC guest house ( Mazumdar Niwas ) at Maithon by cab. The DVC guest house is situated within an island. We took a boat ride for an hour on the very first day of our trip. The boat took us to Sobujdip Island where you can enjoy the scenic view of the Maithon reservoir. We went to a park maintained by DVC on the Jharkhand side by cab
On the second day we went to Kalyaneshwari Temple which is just 3 kms from Maithon. We offered puja there. We crossed Panchet Dam. Then we went to Baranti Dam. Scenic beauty of the dam is really amazing. Our next destination was Garpanchkot. We got to see the ruins of ruins of an old fort of the king of Kashipur. The king established a temple there. We went for a small trek to see the ruins of the temple with the help of local guides. There is a small waterfall nearby as well. We came back to the guest house in the evening.
The next day was the time to get back to home. We took Black Diamond Express in the afternoon. It took around 3 hours to reach Sheoraphully.