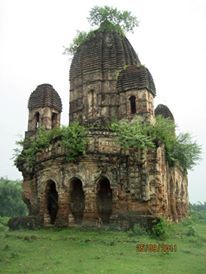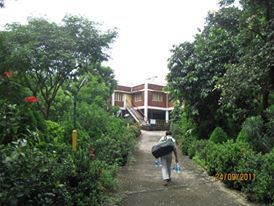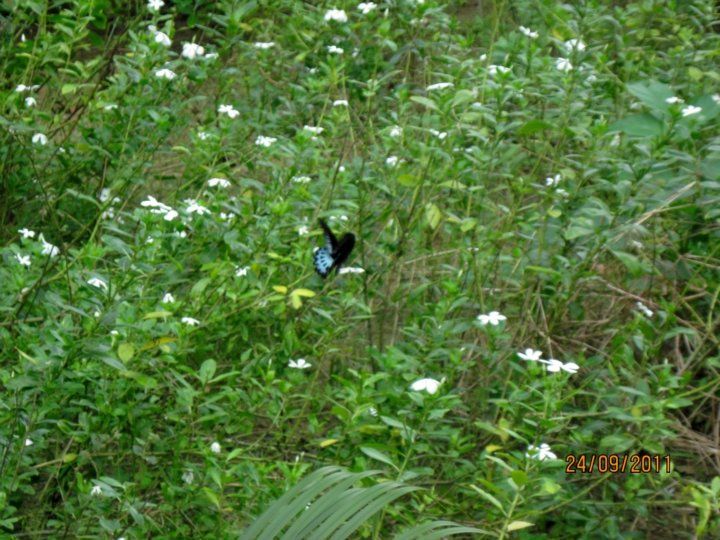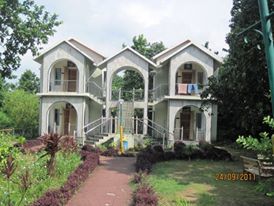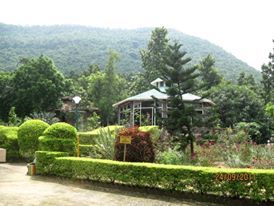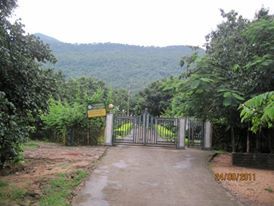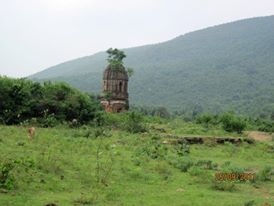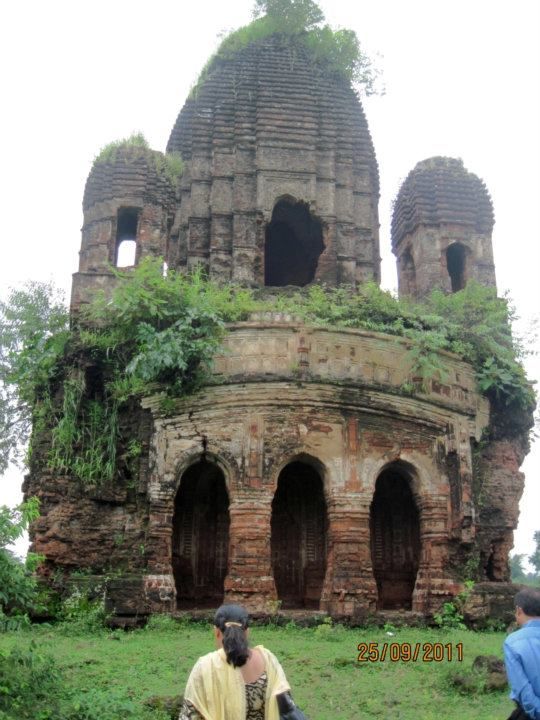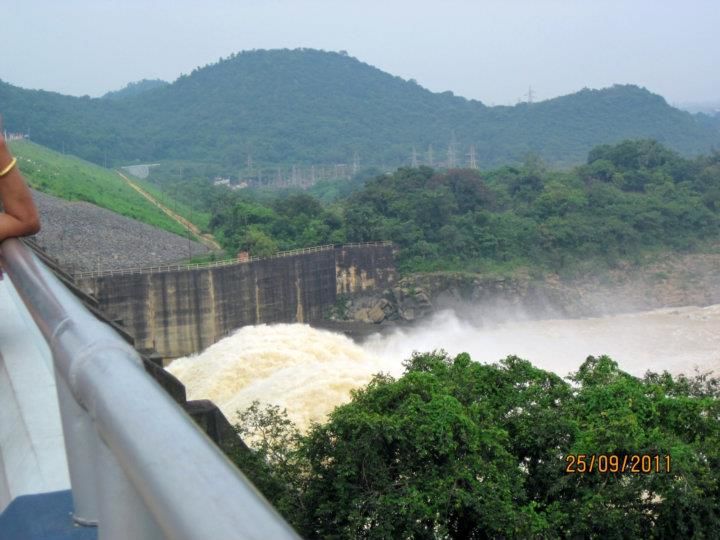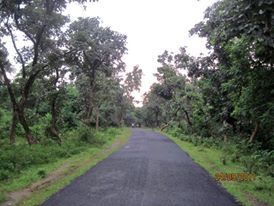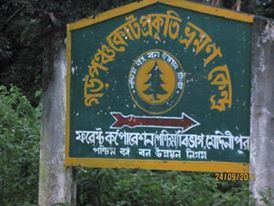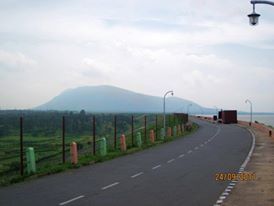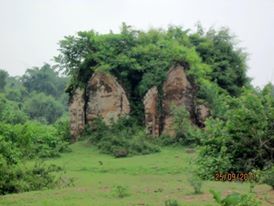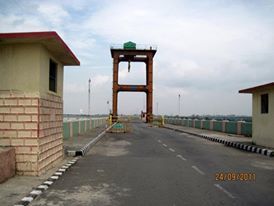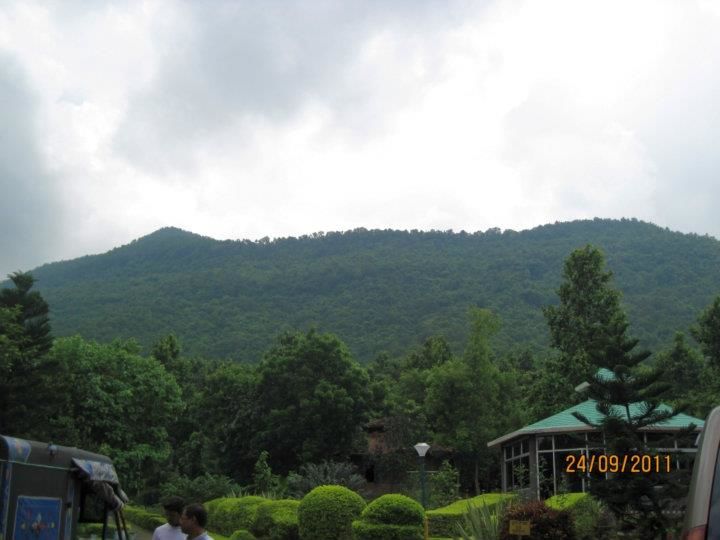 I usually take great pleasure on long holidays as it gives an opportunity to know the place on a larger scale. However a weekend trip with like minded people enchants me too. This way our weekend trip to Garpanchkot, Panchet & Maithon on September end was planned, and of course a few months earlier, as we heard that the Government lodging at Purulia popularly known as 'Garpanchkot Prakriti Bhraman Kendra' gets fully booked during the monsoons and then festive season and remains occupied till March end. We halted at this Government- run Stay and made our visit to the places.
Our journey was like this- We started by train from Howrah Station through 'Black Diamond' which departs at 6.15 in the morning.We got down at 'Kumardhubi' station at around 10 a.m. From there we took an auto (it was quite big in size) and we people settled down coolly. While we were heading towards the Prakriti Bhraman Kendra, we passed and stopped by the famous Panchet Dam.
Reaching to our next destination at 'Prakriti Bhraman Kendra' we spent our day relaxing within the premises and strolled through the nearby jungle. It's a vast property and the name of the cottages are very nice, it's like- 'Mahua, Peasal, Sal, Arjun, Piyal, Kusum, Palash' and so on.....this property is adjacent to the 'Panchet' hill and is full of so many trees, so many flowers.....the soothing greenery all around was feast for the eyes.....it rained all of a sudden in the afternoon and it was beautiful! Post rain, we went for a walk to the nearby jungle.....small village roads hiding behind the jungle, invitation of Hilly slopes at Panchet Hill....just amazing! The icing done on the cake was when we have had our tea with hot pakoda's while we returned to the lodge...this place where we used to have had our tea is kind of gazebo and quite a place for 'addabaji' (chatting). As the day retired the night was getting cool and mysterious! While I looked through the window....I could only see some light tinkling not very far away......no sound of traffic....no clatter of the city.....only the occasional murmuring of the trees as the cool breeze embraced them....everything of that night was strikingly amazing! And harboring on this thought...my eyes only opened on the next sunny morning.....And we were ready to explore the famous 'Garhs' and the Mython dam.
History says- 'Panchkot' is locally known as Panchet, was a part of an ancient East Indian kingdom known as Rajchakla Panchkot. Damodar Sekhar, established Panchkot Raj probably during early 90 AD with the help of Sardars of Jhalda and expanded his kingdom over several other parganas. To give recognition to the main five (panch) clans (khunt) of the locals, the kingdom assumed the name Panchkot. Panchkot Giri has its references in the Puranas also. Panchakot Raj was probably a part of Tilakampa Kingdom. Telkupi was capital of Tilakampa Kingdom. Garpanchkot garh was a part of the Singh Deo dynasty of Panchakot located at the southern foothills and a group of temples are still standing as mute spectators of the rise and fall of the dynasty. The temples are of different architectural styles, the principal one being a 'Pancharatna' temple accompanied by 'Jor-Bangla' type and more than one 'Pirha' type temples made of stone. The Pancharatna temple still carries some depleted but exquisite piece of presumably pre-muslim period terracotta work on its arches and pillars. 500 meters away and a bit uphill from the main ruins of the Garh Panchkot, lies 'Dhara' a perennial spring channeled through a 'Cow mouth' made of stone. The great poet Michael Madusuda Dutta visited the place during 1872 for a short period as an estate manager of Singh Deo dynasty. He wrote three poems on Panchkot namely, 'Panchkot giri', 'Panchkotoshyo Rajosree' & 'Panchkot Giri Biday Sangeet'. Historian J.D.Beglar who visited Telkupi in 1862 described it as 'containing, perhaps, the finest and largest number of temples within a small space that is to be found in the Chutia Nagpur Circle in Bengal'. He listed over twenty temples and referred to several others and to 'numerous mounds, both of brick and stone'. Telkupi dates back to the 1st century AD. The temples submerged at Telkupi were Jain temples. (Source- West Bengal Forest Development Corporation). However different accounts of these forts are found on net.
While we approached, we saw some almost ruined, debris of some forts. Forgotten history of the Singh Deo dynasty whispers many unsung sagas. Although a pretty unique one the experience was little disheartening too. Preservation of these cultural heritage is highly sought. The place is quiet and a herd of sheep and cow was seen grazing there.
From there,while way back to Kumardhubi station to board our train at 5 p.m. around, we visited the Maithon Dam and the Reservoir. It was a happening place with many tourists and some water events organized over there.
As a weekend getaway it's a nice place to visit for once. If history doesn't attract you, the nature for sure does.
Best time to visit is during the monsoons as the greenery is more captivating. you can even visit in between October and March.
Reaching there by train: From Howrah you will get trains towards Asansol. Black Diamond, Shatabdi, Janashatabdi, Coalfield, How- Dhanbad, Agnibina Express.
By Car: 256 Km from Kolkata. Take Durgapur expressway till Asansol, take right turn to Disergarh Bridge from Sitarampur, and drive straight reach to Satbari. The right turn from Satbari takes to Garpanchkot via village roads.
By Bus: Reach Asansol or Barakar by bus. You may get a bus or mini bus which will drop you very near to Garpanchkot. The rest of the road can be travelled by rickshaw or car.
You can Stay at: Garpanchkot has mainly three options to stay. One is Garpanchkot Forest Banglow run by west Bengal Forest Development Corporation. Second option is good rated Panchet Residency but it is a very costly affair. You can also take non A/C budget accommodation In the Eco Resort which only have 2 double bed rooms and 2 four bed rooms.
Maithon, West Bengal
Frequent Searches Leading To This Page:-
garpanchkot west bengal, garpanchkot west bengal forest, garpanchkot west bengal forest, about garpanchkot west bengal, garpanchkot tourism west bengal