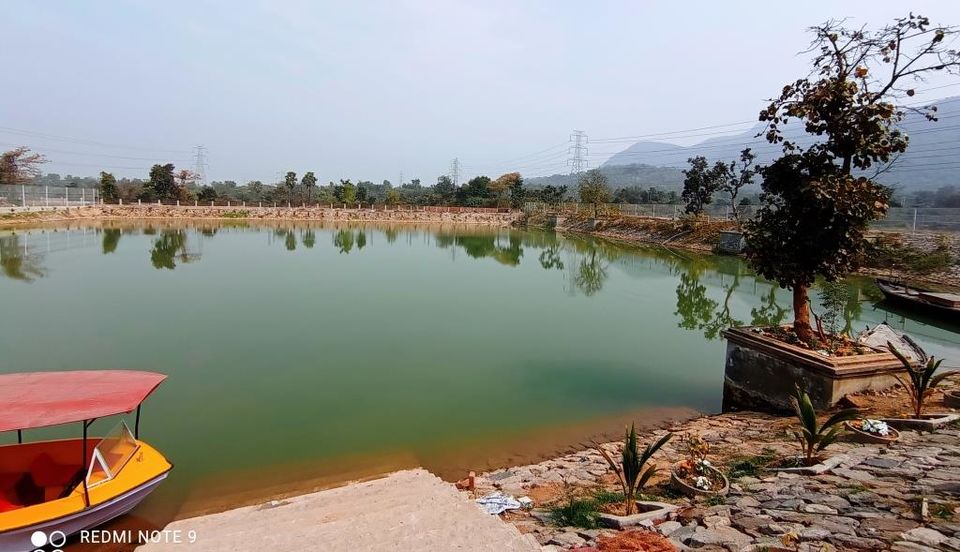 Garpanchkot is located amidst landscaped gardens with the stunning backdrop of Panchet Hill, these new Rampur Eco Tourism resort at Garpanchkot are just what the weekend travelers of Kolkata were waiting for. This resort is coming with more than 100 rooms in near future, presently they are operating with 20 Cottage Rooms.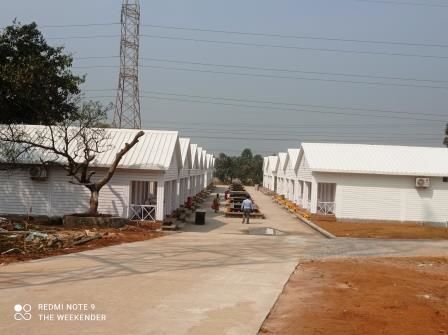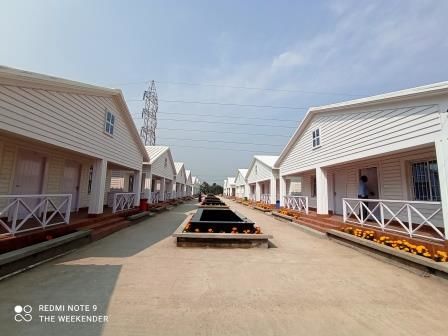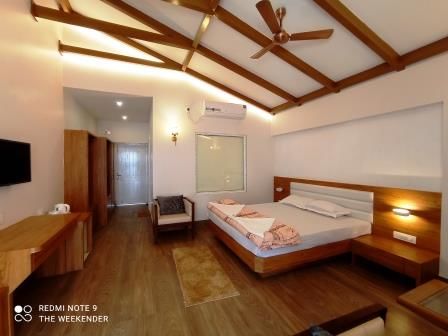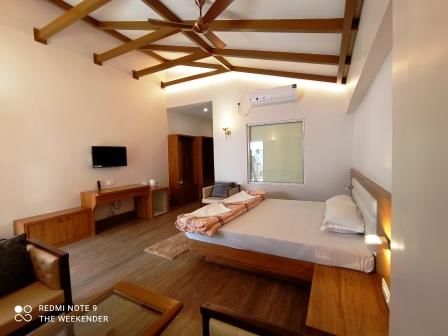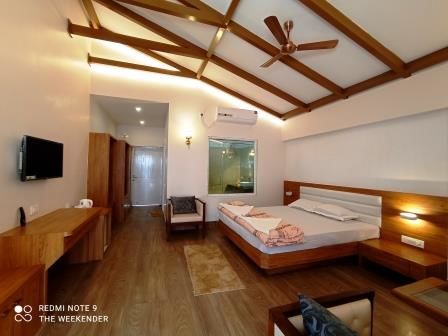 'Panchkot' is locally known as Panchet, was a part of an ancient East Indian kingdom known as Rajchakla Panchkot. Damodar Sekhar, established Panchkot Raj probably during early 90 AD with the help of Sardars of Jhalda and expanded his kingdom over several other parganas. To give recognition to the main five (panch) clans (khunt) of the locals, the kingdom assumed the name Panchkot.
How to reach Garpanchkot
By train: From Howrah you will get trains towards Asansol. Black Diamond, Shatabdi, Janashatabdi, Coalfield, How- Dhanbad, Agnibina Express.nearest station is Kumardubi.
By Car: 256 Km from Kolkata. Take Durgapur expressway till Asansol, take right turn to Disergarh Bridge from Sitarampur, and drive straight reach to Satbari. The right turn from Satbari takes to Garpanchkot via village roads.
By Bus: Reach Asansol or Barakar by bus. You may get a bus or mini bus which will drop you very near to Garpanchkot. The rest of the road can be travelled by rickshaw or car.
Nearby Places from Garpanchkot:
Panchet Dam – one of the largest earthen dams with concrete spillway is a couple of kilometers from the resort. The beautiful 4,232 square mile lake formed due to the dam is a splendid place for a boat ride.
Maithon Dam-Another popular touristic area is the Maithon Dam just 22 kms. from Garpanchkot. This 25 square mile reservoir has also been created by a 4700 m long and 50 m high dam on Barakar River.
Joychandi Hills–Joychandi Pahar, Raghunathpur is in Purulia district of West Bengal. It is an hour distant from Purulia Town and close to Adra.Famous for Hirak Rajar Deshe film shooting.
Muradi lake or Baranti Lake-The Lake has deep blue water and the banks of the lake provide a get place to have a picnic and try your hand at angling. You can enjoy Sunset in Barati Dam.
Biharinath Hills & Temples- Biharinath is the tallest hill in Bankura District of West Bengal, Biharinath Hills is almost 250 km from Kolkata & a perfect weekend destinations from Kolkata, its surrounded by Purulia in one side & river Damodar in another.
About Rampur Eco Tourism Resort
It is located in lush green forest area with magnificent view of Panchet hills, area covering apprx.60 acres of land. We have a plan to operate above 100 rooms within a year of time, presently we are operating 20 Cottage rooms with all amenities, Room size in above 300 sq ft with Balcony. Rampur Eco Tourism Resort is the best place to stay in Garpanchkot region.
Garpanchkot Resort Booking No.9830011715.
For more Pictures CLICK HERE
Pocket Pinch-
Rs.3000+12% in Double sharing rooms with Breakfast
Extra person with Breakfast Rs.500/-