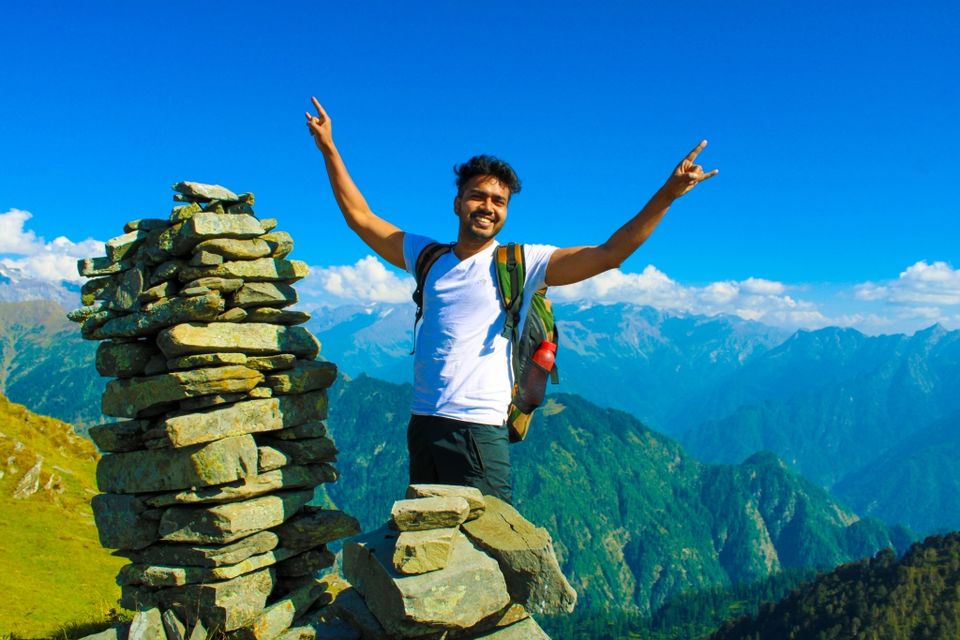 Whenever I feel like escaping from this corporate job I always try to escape the days in the mountains and that's what I think most people do. "Mountains are calling" kind of feeling. I prefer choosing some hike/trek and this weekend I went for Chanderkhani Pass Trek.
Chanderkhani Pass Trek is a weekend trek and its far beautiful as it seems in the pictures. Once I have finished this trek, I have realized that this trek can be done during weekends as its a two-night trek. But those people who are arriving from a different state need to add two more holidays if they are coming via road for a to-from bus journey.
While I was traveling to Himachal Pradesh for this trek, I met with lots of unexpected obstacles. I was expecting a bit due to this pandemic but, this much was really unexpected as there were strike going on by Farmers. I have traveled via bus from Delhi to Chandigarh-Rupnagar-Kiratpur Sahib-Swarghat-Bilaspur-Mandi-Manali. Sounds weird right?? That actually happened!!

Lemme be honest, things have totally changed everywhere, less people, less crowd in market, less passengers, in bus, but if you are expecting people with masks, then you are completely wrong, no one, literally no one wearing masks in Himachal Pradesh. That was really strange for me.
Day 1- Towards base camp
We have started our walking journey at around 1:30 pm from Naggar Village coz that's the last stop where the bus can drop you. Naggar Village is at the elevation of 1667 Meter. Naggar to Rumsu Village walking distance is around 2.5 km.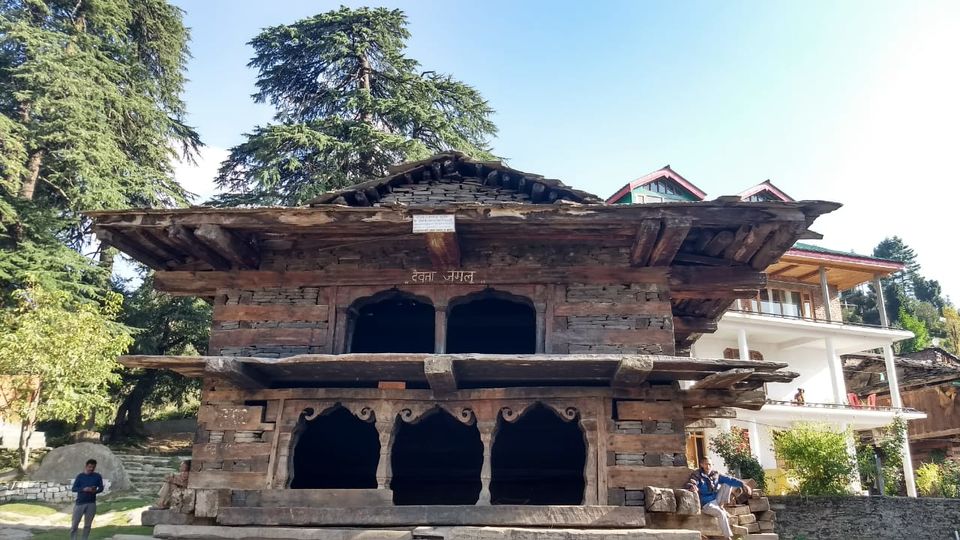 Rumsu is the Village from where the actual trek begins. This Village is filled with beautiful wooden texture houses as you can see right below-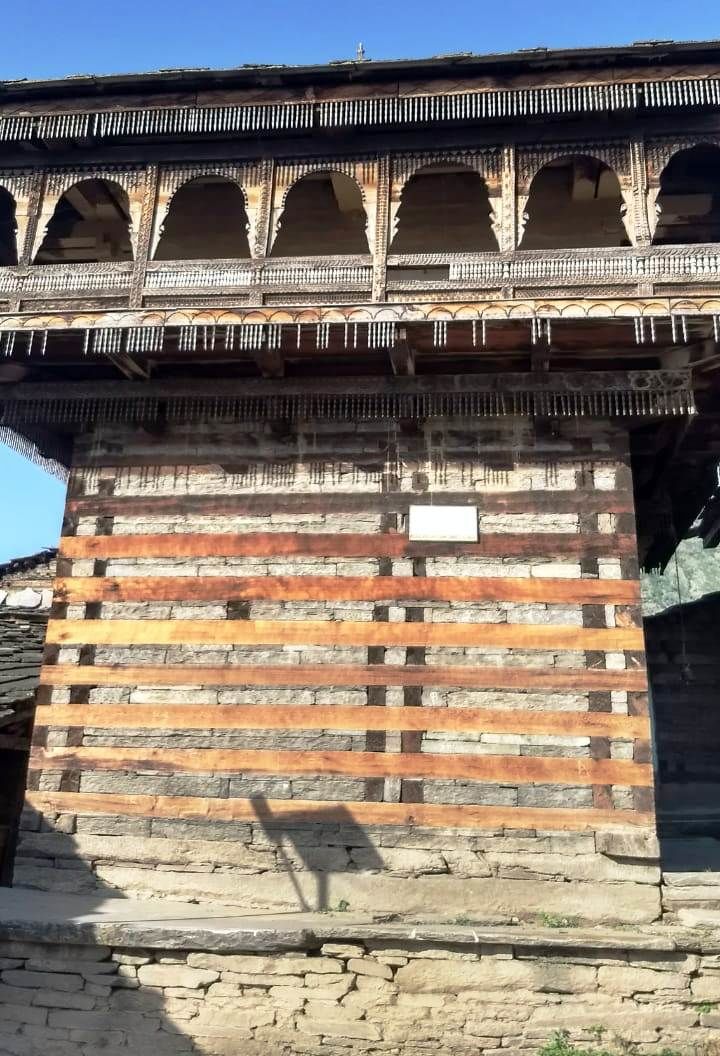 Once the trek begins you'll realize that this trek is going to be a bit tough as the incline begins from the starting point. Initially, you'll get to walk on a visible step/stairs trail but soon it will disappear and then you just have to walk along with just visible walking trails. Do not try to take any small unregular trail otherwise, you will be ending up reaching somewhere else and may get lost.
The more you walk, the people and Apple trees disappear. You'll cross Treelines, hear sounds of insects, no people around, just you and your co-travelers if any. Less experienced trekkers may get vibes that this trek is a bit difficult as I already mentioned. You will feel like "kab aayega base camp"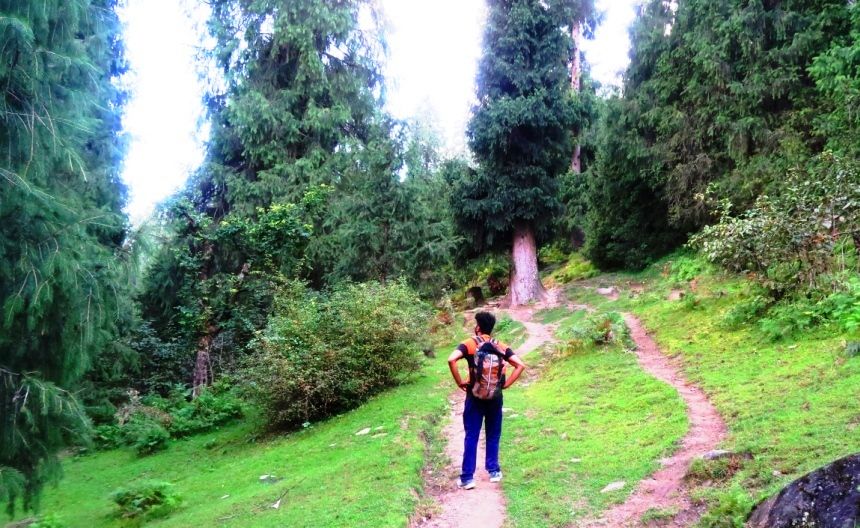 Somehow we have managed to reach our first basecamp which took around 2 and a half hours from Rumsu village. It was at the elevation of 2556 Mtr. We have reached around 5:30 pm and it felt like normal weather, but then suddenly in a couple of minutes while we were searching for water source, the temperature was getting down at a very huge speed and by 5:45 pm it was completely dark all around. In between this timing, we have also managed to set up our tents. Then we also tried gathering dry woods and leaves to do a bonfire and after a huge struggle of 30-40 attempts somehow we could manage to do so. Feeling the heat of the fire on our hand at that moment was not less than heaven.
We finished our dinner with some toasts-jam and biscuits. We had a bit of conversation and surfed the internet for a while as there was no issue with the Internet and then we slept.
Day 2- Towards Chanderkhani Pass Trek Summit
Woke up to a new fresh morning with a goal to reach on top of Chanderkhani Pass Trek at an elevation of 3600 mtr. from sea level. Left Base Camp at around 8.15 am after having bread and biscuits along with sips of coffee. It boosts up the level of energy to the next level.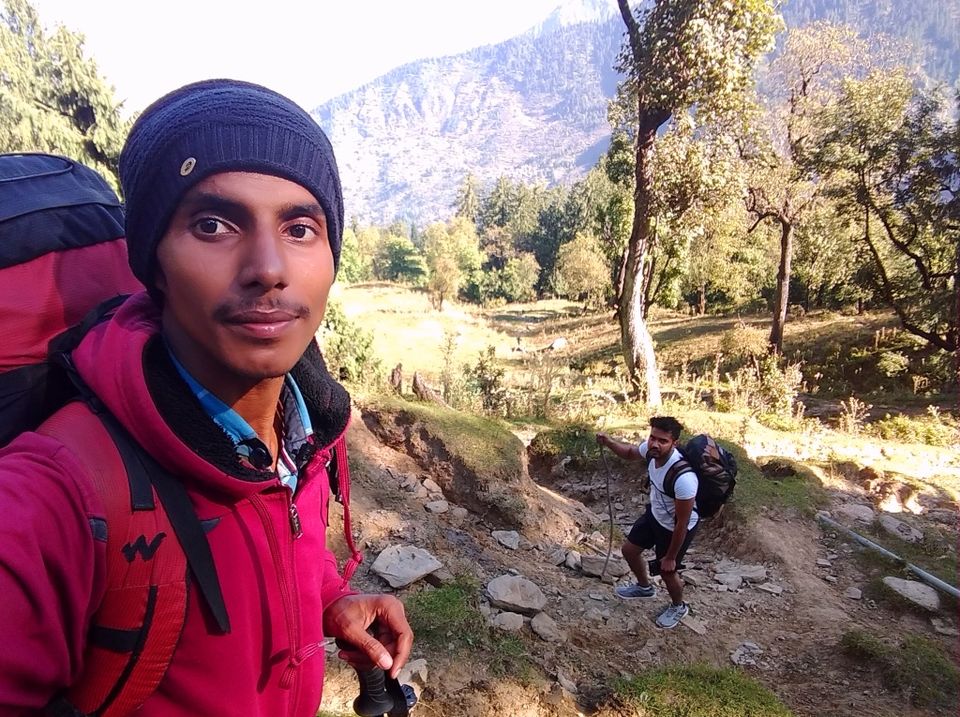 Walking after 15 to 20 minutes we have realized again that the inclined hike is not gonna leave us till the Summit Point. Moving ahead on the way we have filled up our water bottles from running water as we were looking for it for long. We have also found a hut on the way where someone can spend the night instead of setting up their own tent.
Unfortunately, we set up our camp a bit early. Now you will witness a couple of sheep walking and grazing all-around at an elevation of 2900 meters.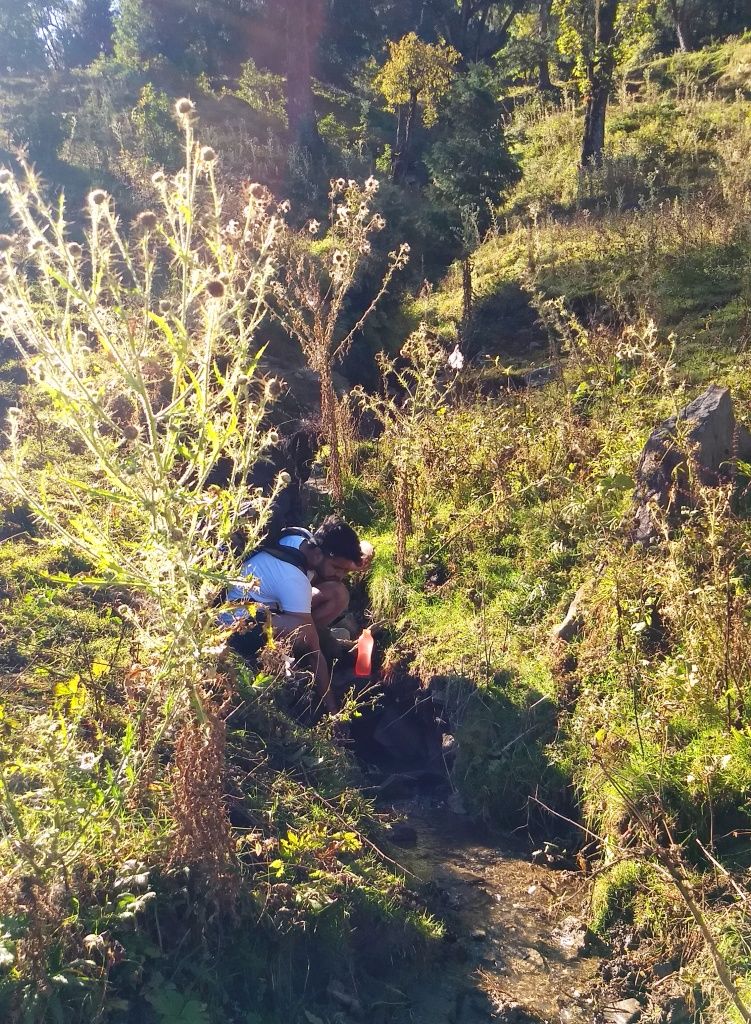 Slowly somehow we have reached to 3100 mtr approx and the meadows seem to be visible and that's a kind of indication that soon we gonna reach the top of Chanderkhani Pass. 1km Before reaching to the top you will witness the last water source and lots of camps were already setup there so make sure to fill all your bottles up.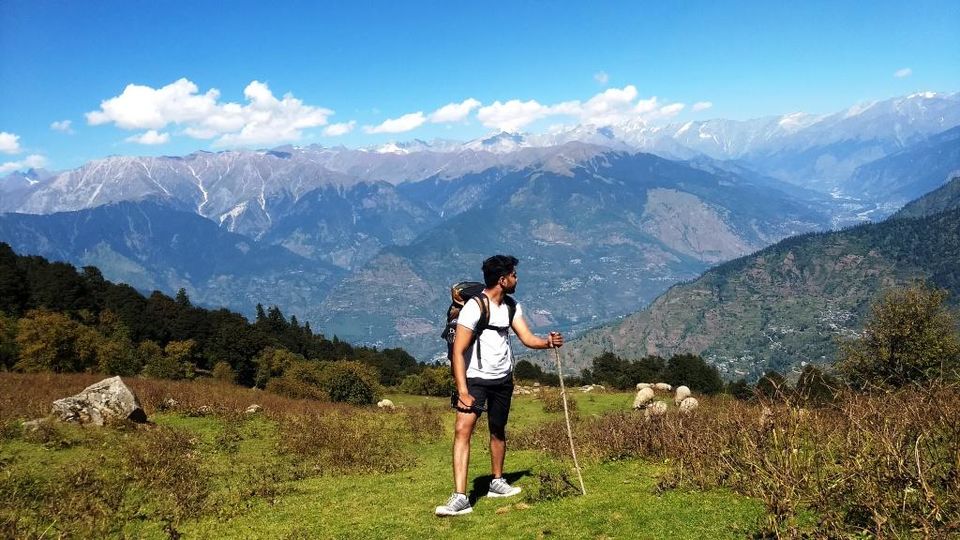 Then finally after crossing huge distant meadows, we reached the top of Chanderkhani Pass Trek at around 2:00 pm. And Trust me that 360-degree view was breathtaking. You stand at a point and take around you got to see those mountains all around you. And automatically you scream up "Wohoooooo…."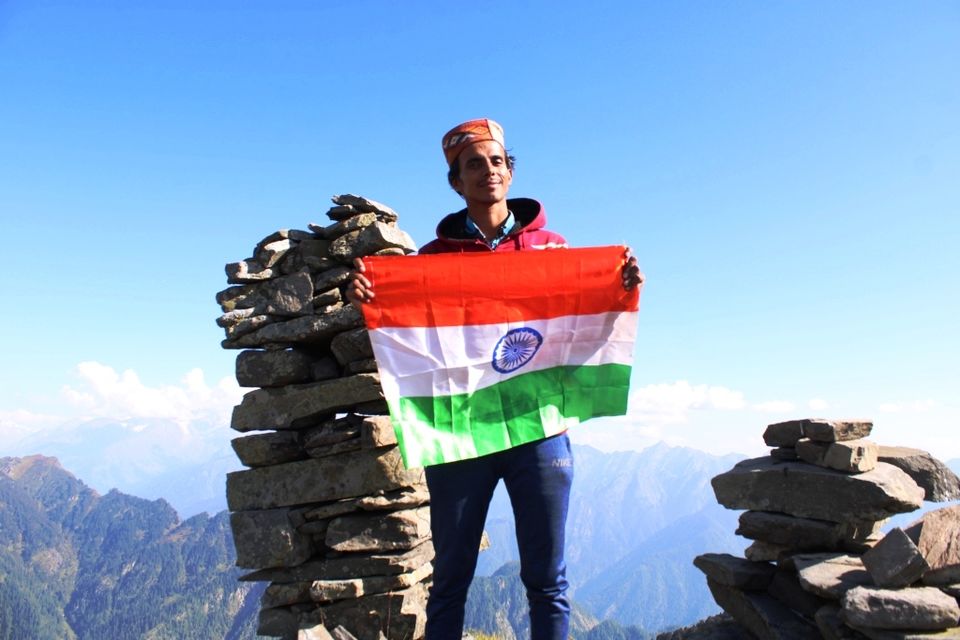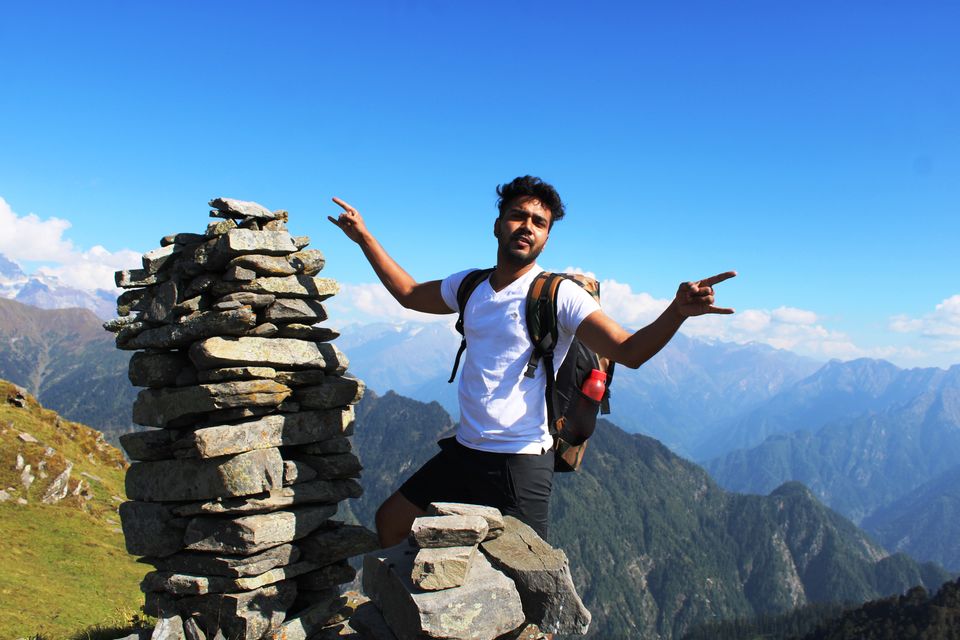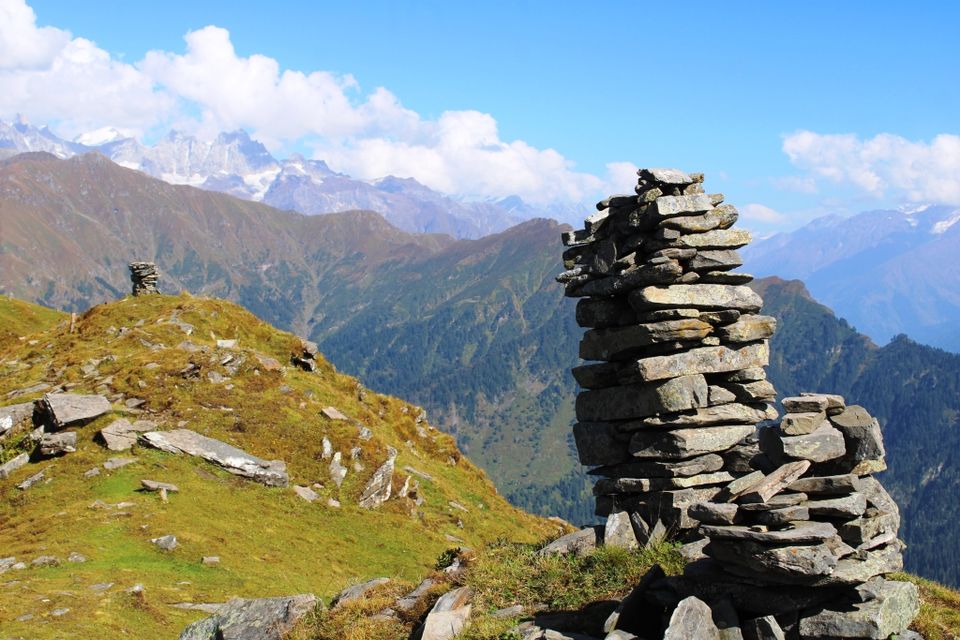 We clicked a few pictures as we were getting late. We've set the target to reach Malana Village by 5:00 pm anyhow. As we were very well known about the fact that for any reason If we got stuck in between the mountains then, that would be somewhere lead us to some serious danger. And we couldn't afford that. So we started stepping down towards the village. And trust me, we have never thought that stepping decline would be more stressful than stepping incline.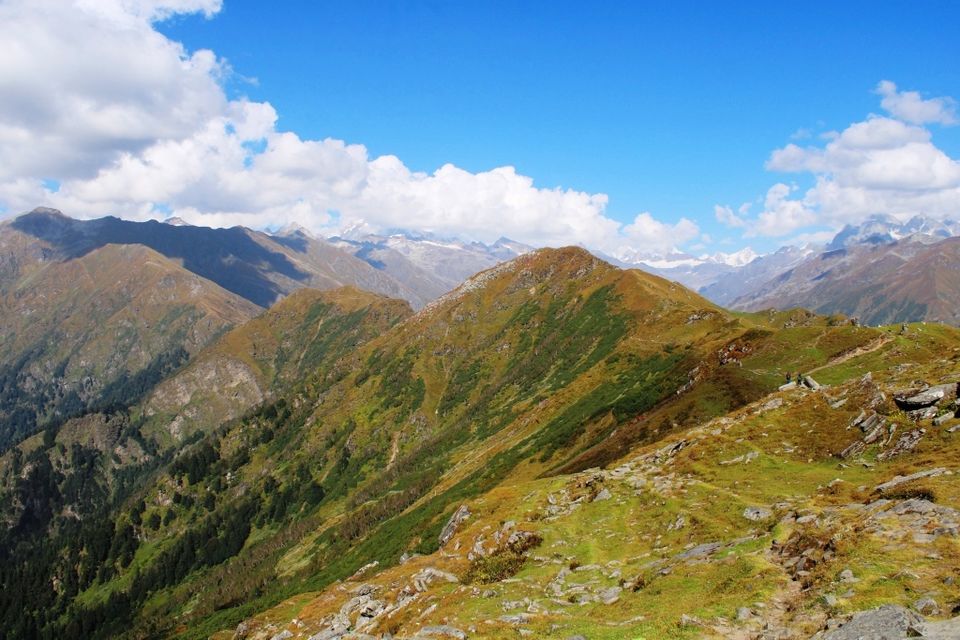 We came across with small and large moving stones, slippery stones, huge grasses, plants with thorns and plants of weed, etc but somehow we could manage to reach by 6:30 pm. We were completely exhausted but the memories were awe-inspiring and will cherish forever.
If you want the visual experience of this Trek then here it is, A must watch video-
And Finally!! A big Thanks for reading :)

Ready to travel for free? Earn credits and redeem them on Tripoto's weekend getaways, hotel stays and vacation packages!