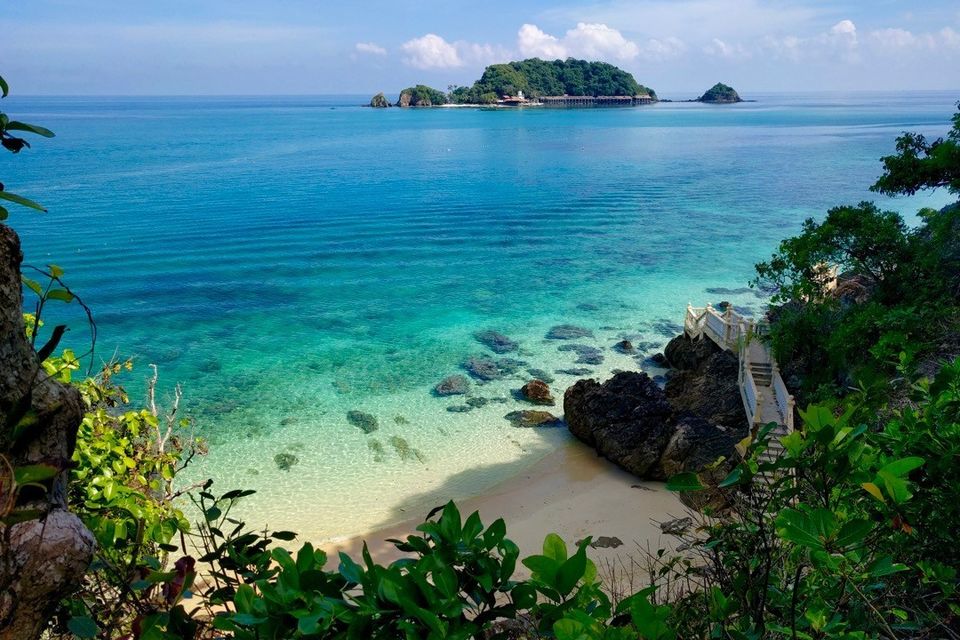 Malaysian beaches are often overlooked,the east coast of Malaysia has sneaky awesome beaches. The two major hot spots are the Perhentian Islands and Tioman. Yet there are a few more about, such as Kapas Island. Kapas Island is an island off Marang in Terengganu, Malaysia. Kapas is a designated marine park; its white-sand beaches are some of the cleanest in Malaysia, and the waters are ideal for sea kayaking and snorkelling.
HOW TO GET TO KAPAS
You can fly from KL to Terranganu and take the bus. If you take the public bus from Kuala Terranganu to the Marang Jetty, just make sure you ask the bus driver to drop you off at Marang! Boat tickets for around 30-40 MYR, depending on the time of the year.
Things To Do In Kapas Island
Go Snorkelling!!
Snorkelling is the best activity on the island. The sandy beaches are all facing the mainland and it is from here where most people start their snorkeling mission. In general, there are plenty of your usual colourful exotic fish found all along the island but the things you are really looking for are the black tip reef sharks and turtles.
Snorkels and masks can be found for rent in various places on the island, usually 10 – 20 RM/day.
Hang Out On The Beach (and sunsets)!
The beaches on Kapas Island are pristine. This tiny island has no massive resorts so there isn't ever many people on the beaches. There are five stretches of sand connecting by small walkways on the island and each is a paradise.
Hike To The Other Side Of The Island
Given the size of the island, this is a good 1-2 hour walk.
Go Scuba Diving
There are some places that can organize day trips further out off the coast.
WHERE TO STAY ??
Gem Island Resort & Spa
By far the nicest and most comfort-able way to spend your holiday, it's home to some of the best snorkeling on the island, relaxing beaches, and delicious food!
Kapas Island Resort
This place is located right by the ferry., and also one of the only places on the island that has a swimming pool. The Kapas Island Resort is also the only place you can really book online before you arrive on Kapas.
Kapas Beach Chalet
More commonly referred to as KBC, the restaurant meals are delicious, there's tons of books to browse through, and the staff are all really friendly. It's a really relaxed vibe here.
Kapas Turtle Valley Resort
If you're not on a strict budget, than this is the perfect place for you. Located at the very end of Kapas, with it's own private and secluded beach, the snorkeling right outside the property is fantastic.
An overall small and cute island to visit in Malaysia away form the hustle bustle.