Also known as The Jewel of Kedah, Langkawi is an island off coast mainland Malaysia. Situated in the Andaman Sea, this island is accessible by ferry or by flight from Kuala Lumpur. #langkawi #kualalumpur #malaysia
Even though official language is Malay, the locals do understand and speak English which is so convenient. With no public transportation in the island, one can opt for a taxi or rent a vehicle to go around. Famous for its beaches and water sport activities, this island has much more to offer. So let's take a look at them:
1. The Jewel of Kedah
Langkawi is known as The Jewel of Kedah - the aerial view of the island and the jewel tones of the water is spectacular. There is a helicopter ride that you can opt to see the island from above or simply opt the window seat when flying (during daytime) to the island from the mainland. (You'll save some bucks on the helicopter ride! :) #kedah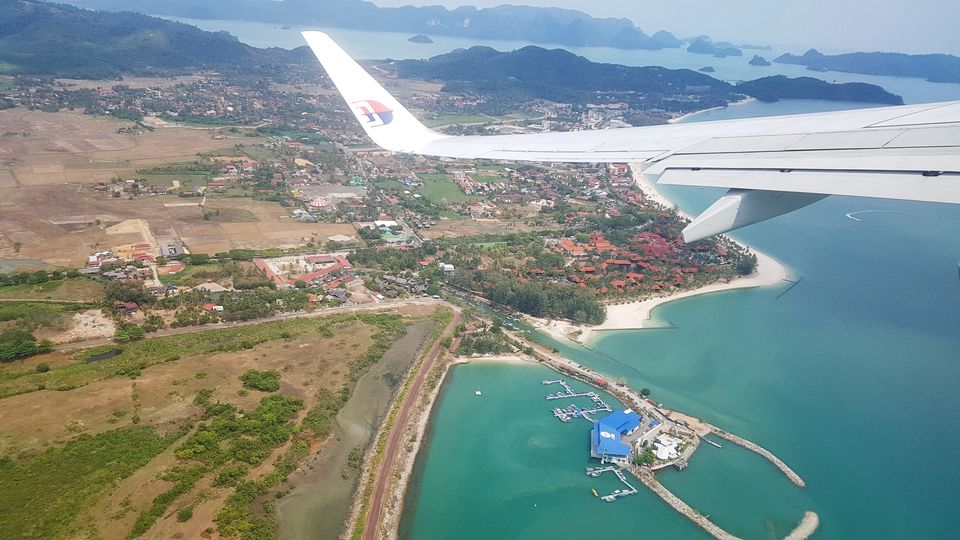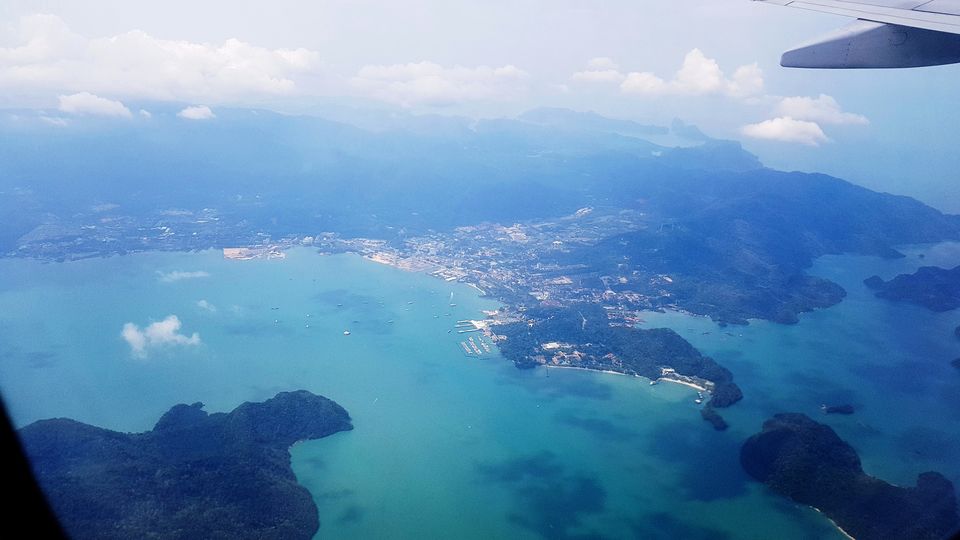 2. Dataran Lang
Known as Eagle Square is a 'not to miss' attraction when visiting Langkawi. The brownish large eagle structure is located on a waterfront in Kuah. And is lit up with colorful lights during the night. #dataranlang #eaglesquare #kuah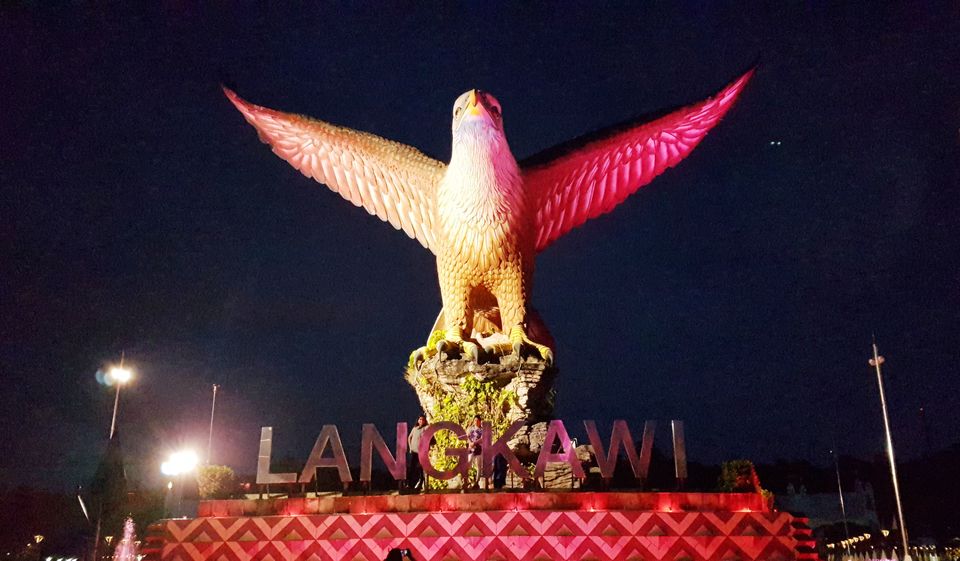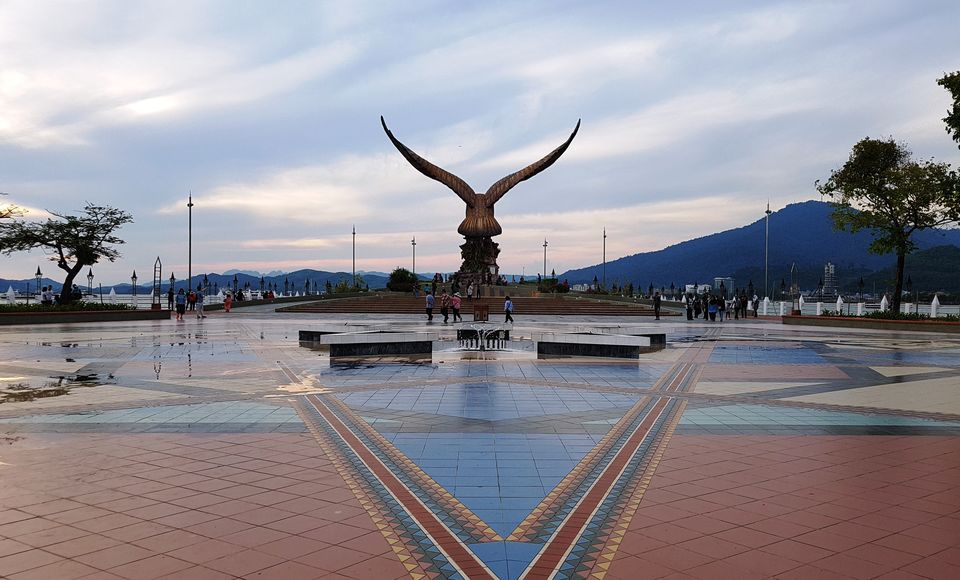 3. Mangrove Tour
A speed boat ride along the coastline of the mangrove forest is a definite adventure ride. There are tour packages which includes boat ride, visit to the fish farm and the floating restaurant, eagle feeding, bat caves, etc. #mangrove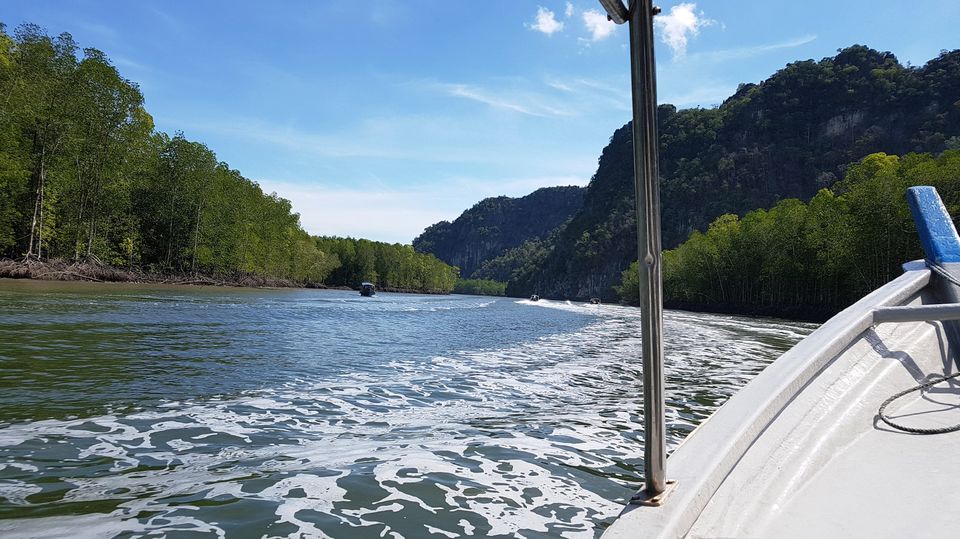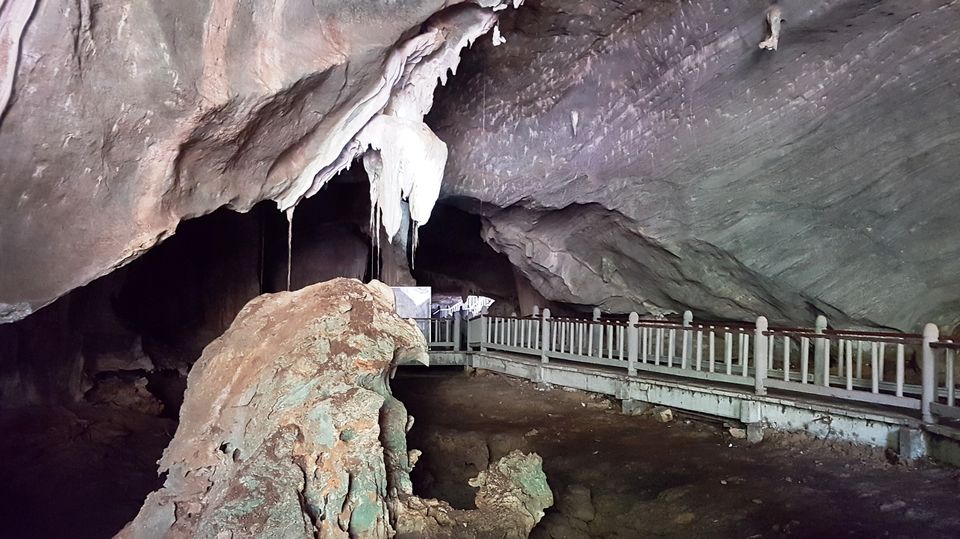 4. Langkawi Cable Car and Sky Bridge
This cable car ride takes you 708 meters above sea level, giving you the most ahh-mazing views of the island covered in thick dense forest and a number of other small to tiny islands along the sea. This ride is totally worthwhile. And if your dare enough, you may as well walk on the curved Sky Bridge for that extra adrenaline rush. #skycablecar #langkawiskybridge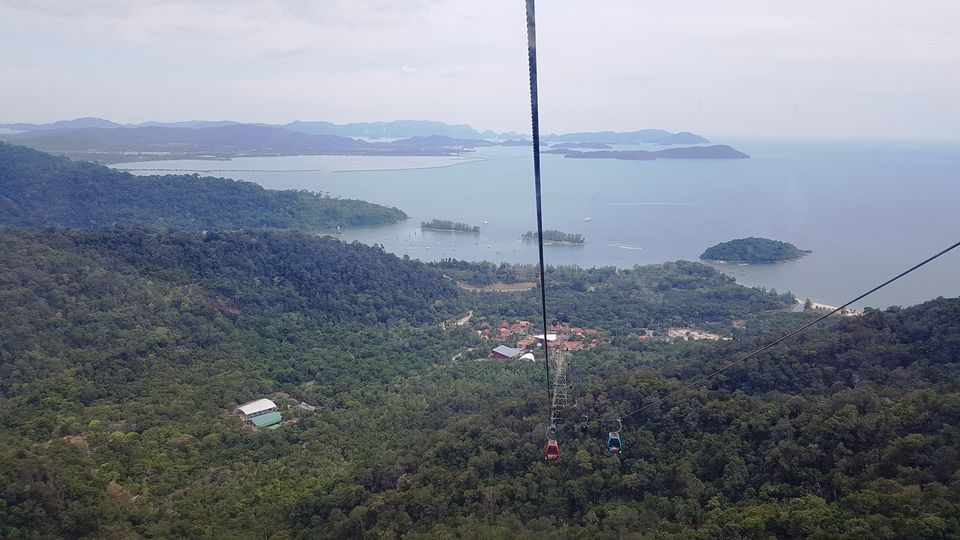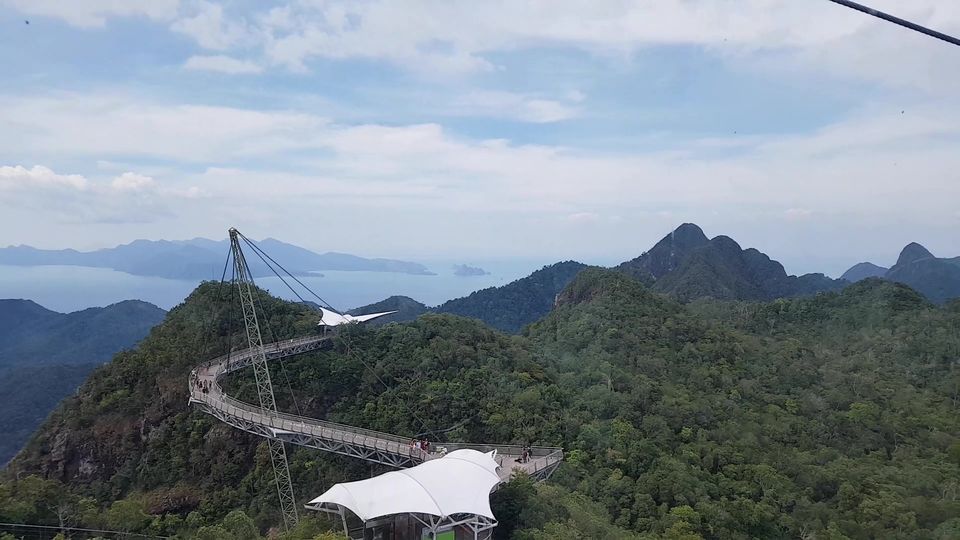 5. Tanjung Rhu
This secluded white sand private beach is accessible if you are travelling with a localite in a taxi. The cleanest beach with pristine blue waters overlooking 3 small islands is located on the northern part of the island. Totally worth the visit! #tanjungrhu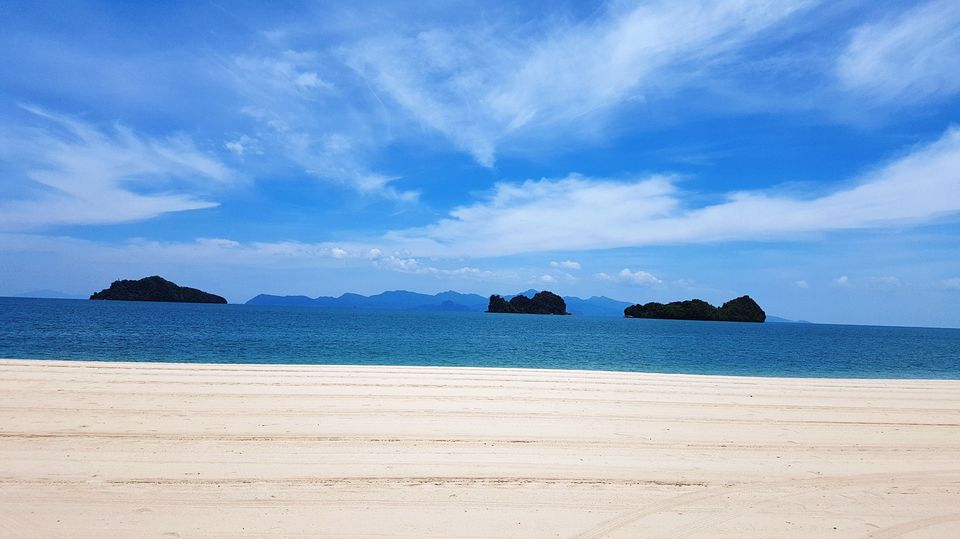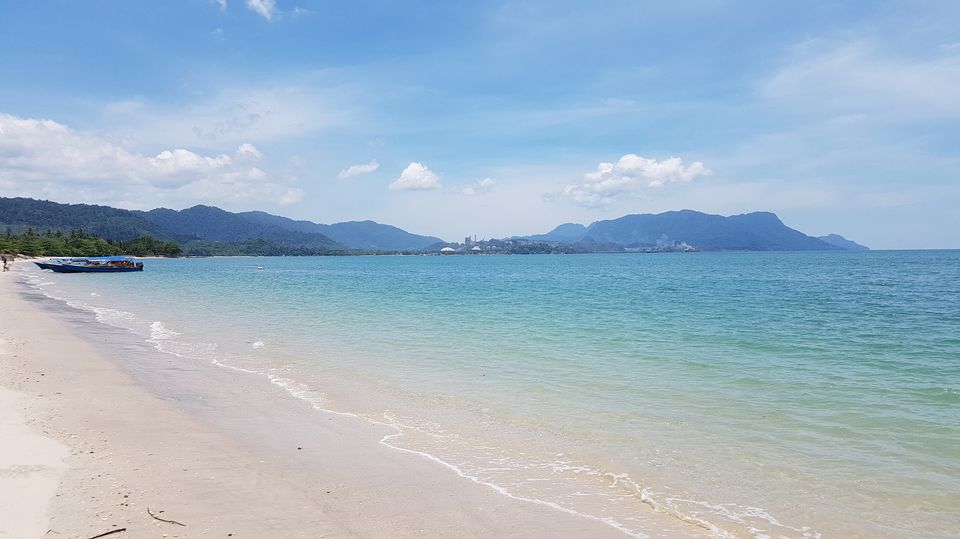 6. Durian
This jackfruit look alike tropical fruit of Malaysia has a distinguished aroma which many are not fan of. A must try and if you still don't like it, you can try the flavour in the way of ice-creams, candies, chocolates. #durian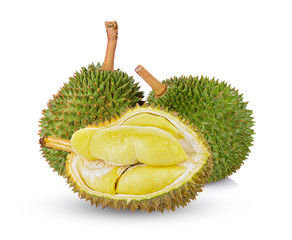 7. Underwater World Langkawi
If you're not a fan of snorkeling or diving, you may as well get up and fairly close to the fish and marine life by visiting the acquaria. Home to a number of different species, this is a great way to know more about our underwater creatures. #underwaterworld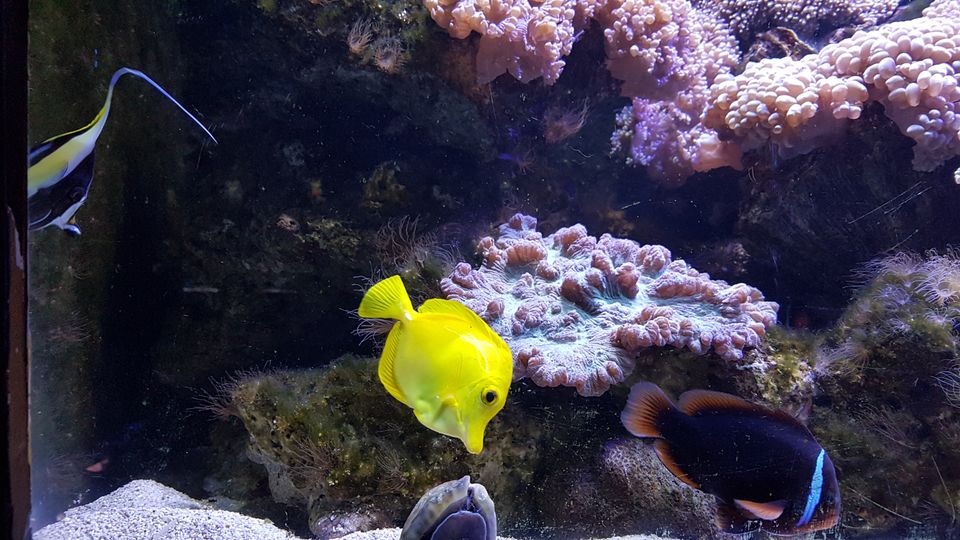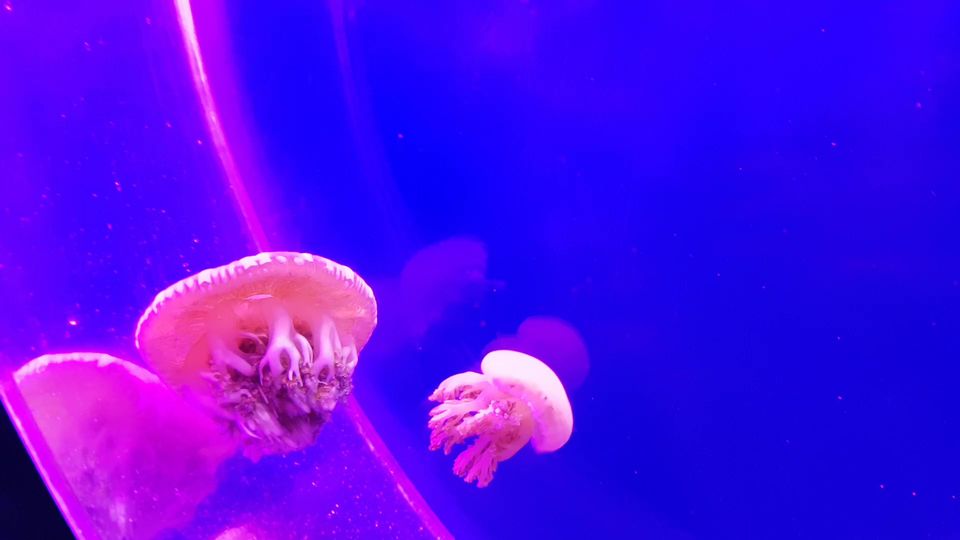 8. Seaside Resort
Opting to stay in a seaside resort has its perks. Even on a tiresome day or days you don't wanna explore, you still have the amazing view of the sea to soak in. You can relax in the pool, sun bathe or just enjoy the sunrise/ sunset. #debaron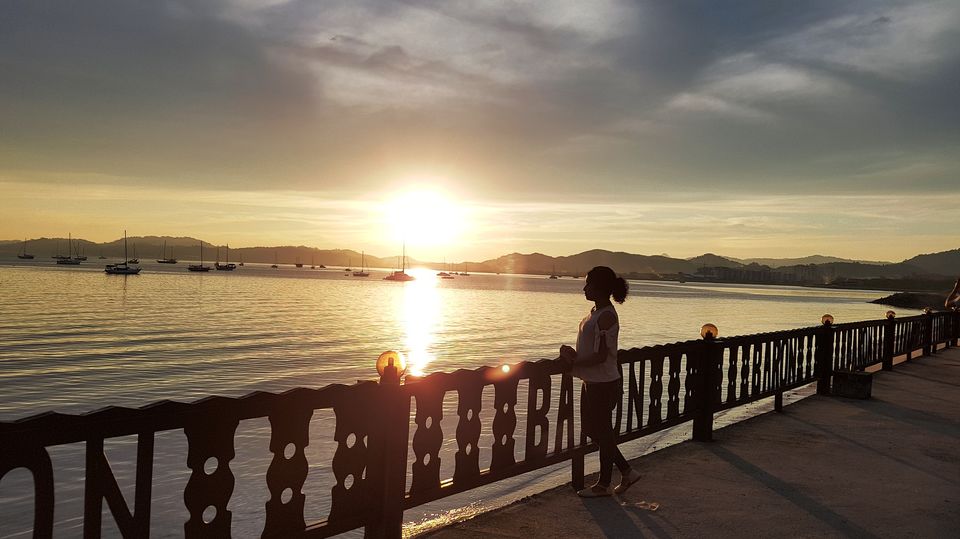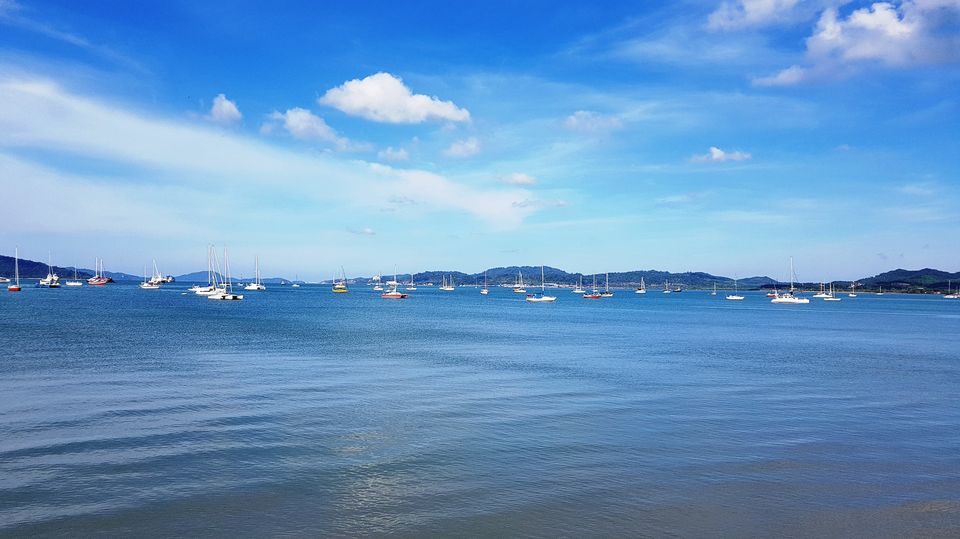 9. Pulau Payar Marine Park
If island hopping is in your list, then a day trip to this exotic marine park is worthwhile. The package includes a ferry ride (round trip) from Kuah to Pulau Payar, snorkeling, scuba diving, diving gears, packed lunch, an absolutely beautiful view of the Payar Island with its turquoise green water, its marine life and an amazing view of the sea. #payarisland #marinepark #coralisland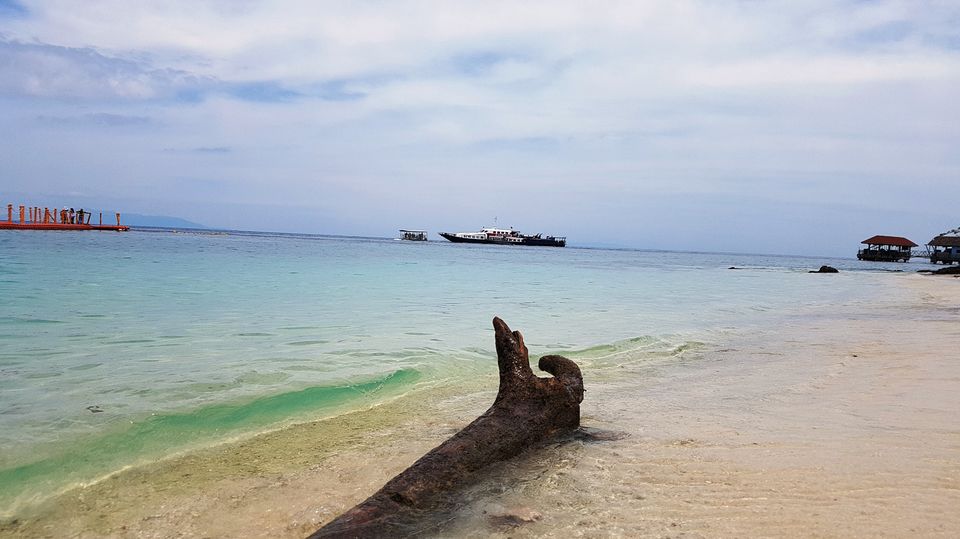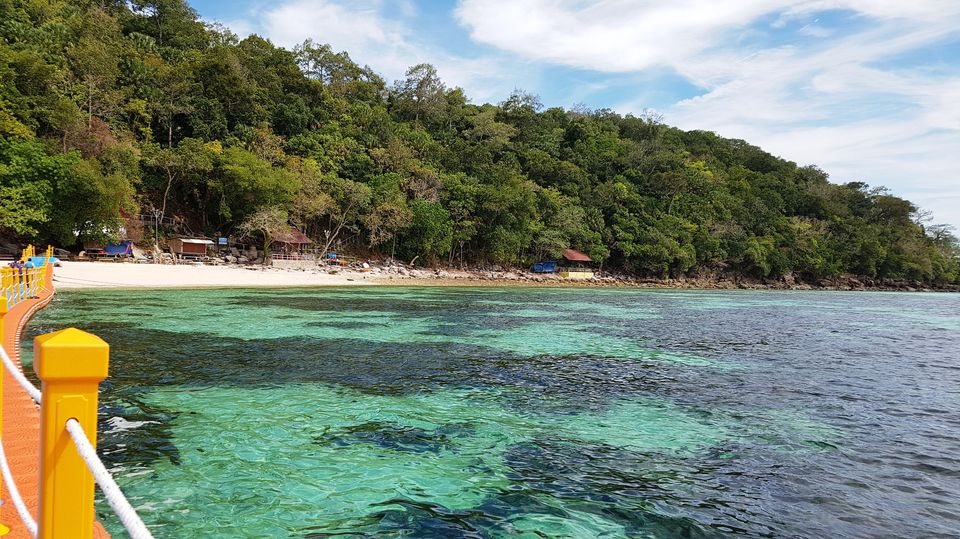 10. Beaches and Water Sport Activities
If you are a 'Sun, Sand and Sea' person, then this is the place to soak in the sun and get that tan you always wanted. There are number of beaches - Black Sand beach, Pantai Beringin, Tanjung Rhu, and the famous Pantai Chenang. This island is also home for many water sport activities like jet skiing, parasailing or if you want some underwater action, then there is snorkeling and scuba diving. #pantaichenang #snorkeling #diving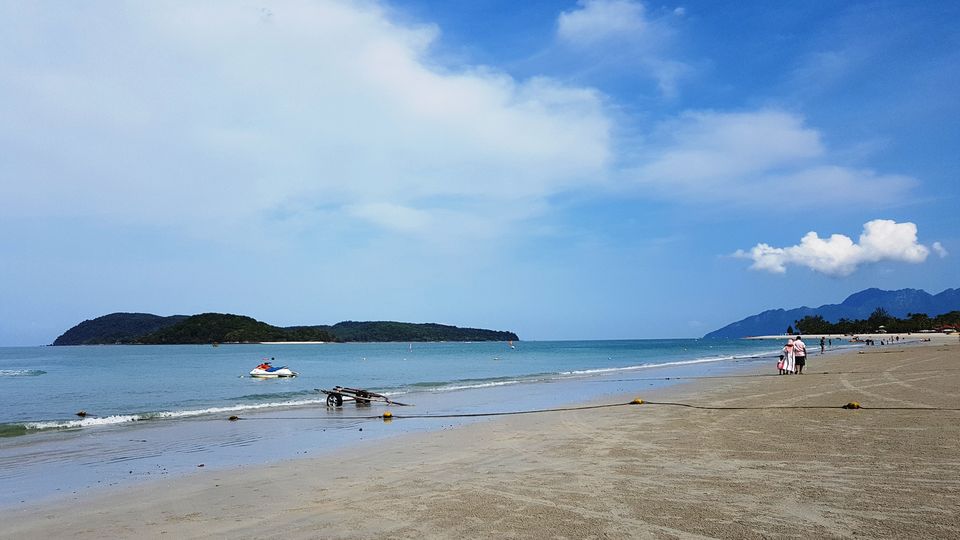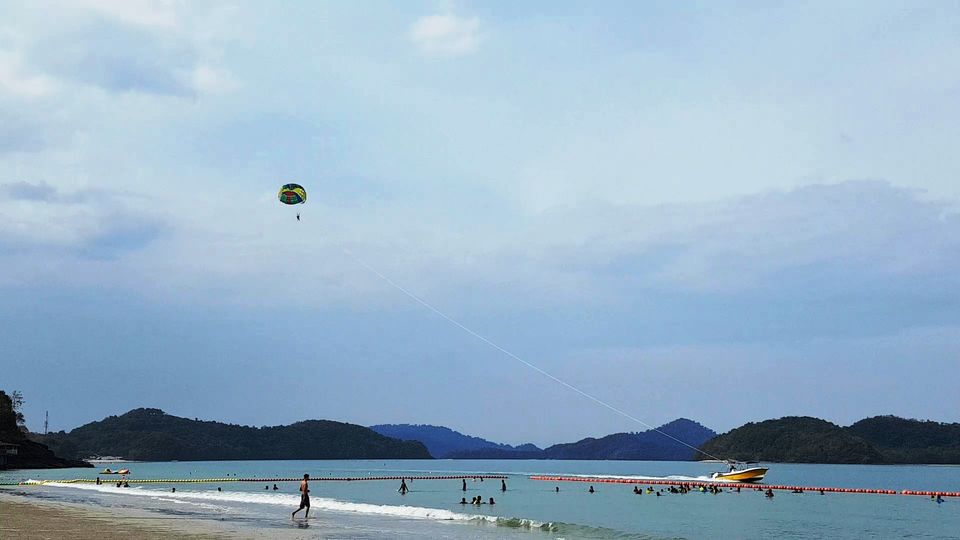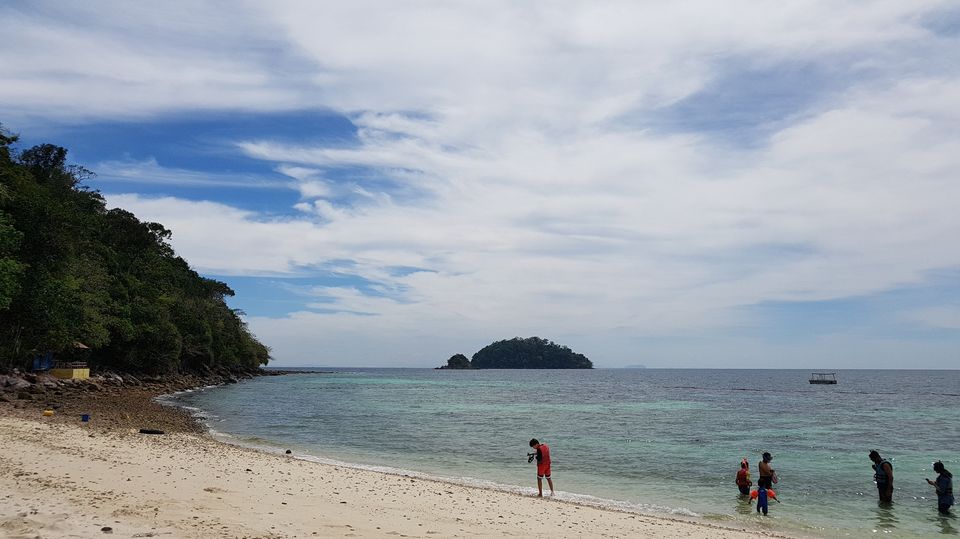 11. Sunsets
Saved the best for last! I absolutely enjoy sunrise and sunsets. But this island offered some incredible dramatic sunsets. With colors changing every passing second and clouds adding more drama, this experience will remain as one of the highlight of the trip. #sunsets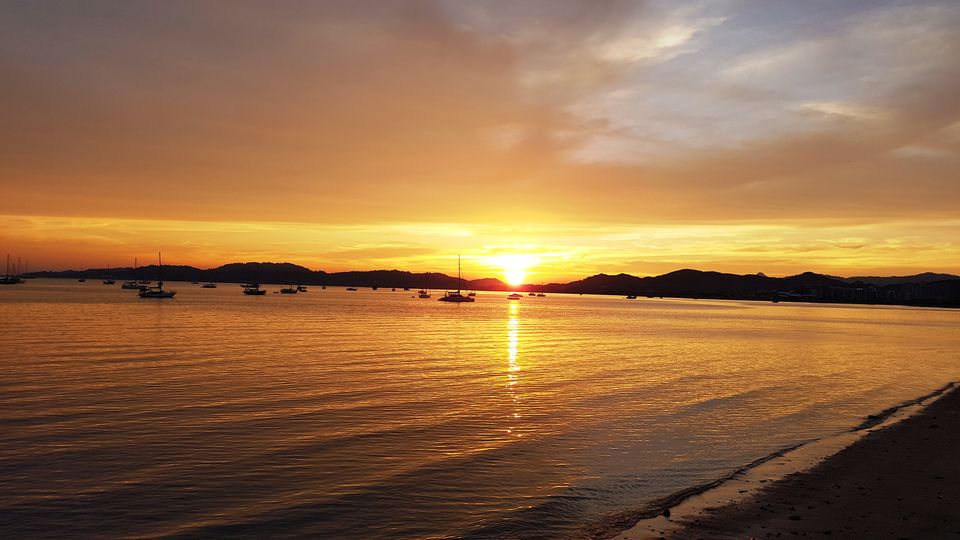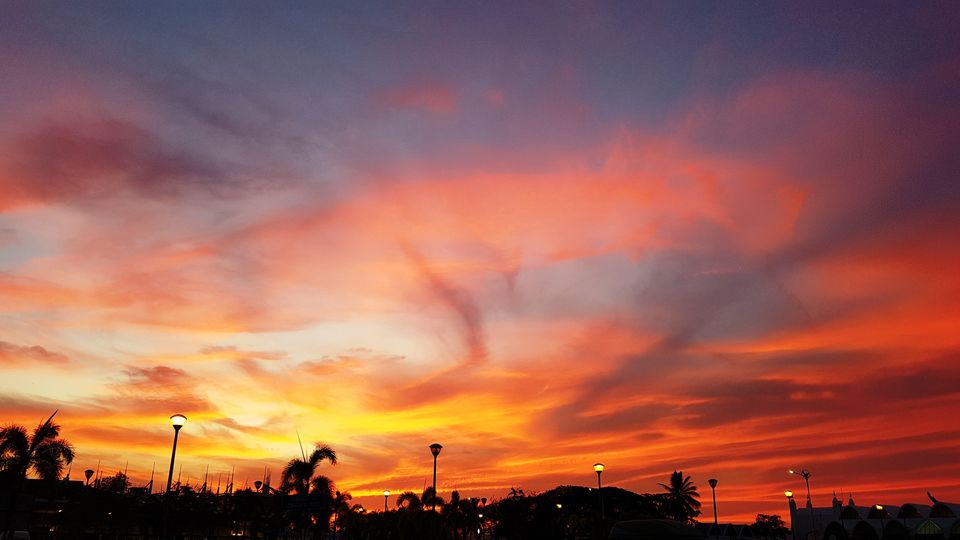 If you wanna escape the bustling city life and enjoy the slow-paced adventurous life, then Langkawi it is.
So, is Langkawi on your to-visit list? Which experience have you already ticked off? Have I missed something? Please let me know in the comments.
(a detailed itinerary about our stay in Langkawi, will be in a separate blog) #asliceofswitzerland #anntraveldiaries
Photos by Annet P S
For more photos and videos, check below:
Instagram - anntraveldiaries
Facebook - anntraveldiaries
YouTube - Annie Prathibha