Its a cliche that when we think of Maldives,we think about the dreamy expensive resorts.But guess what,the country has a lot more to offer. I could not have asked for a better New Year celebration than travelling.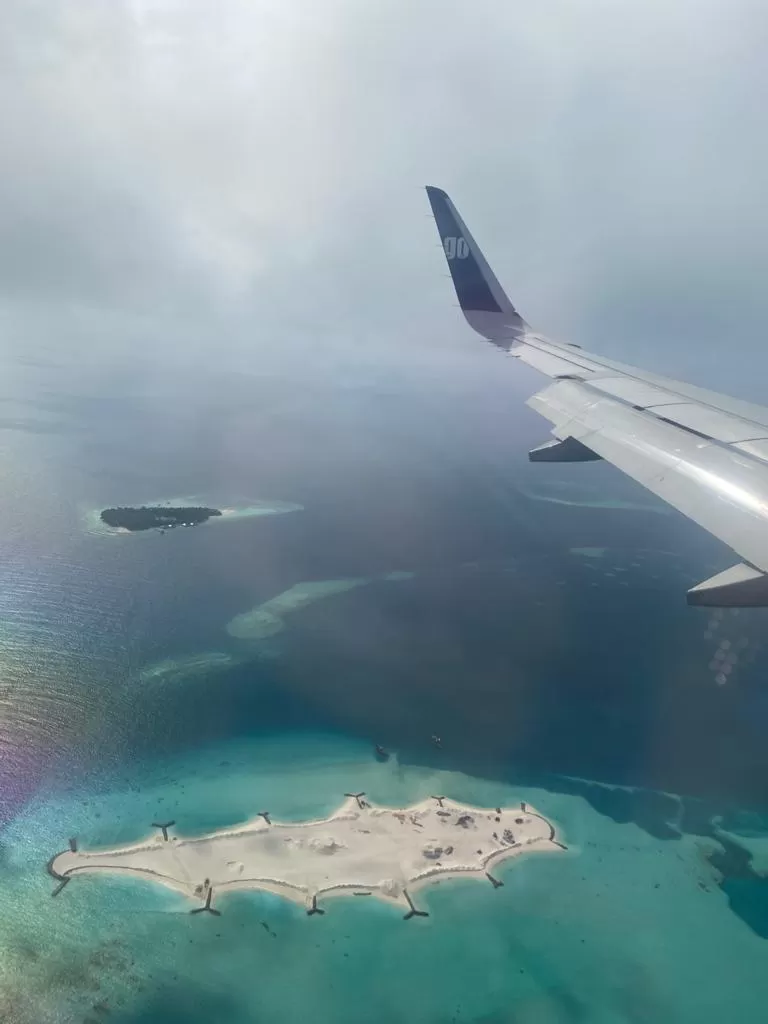 The two main factors which can burn a hole in your pocket is accommodation and transport. If you choose a private resort island, the room rate starts from 300 USD and goes up-to several thousand dollars.Since its an island country,commute from island to island could be super expensive as well.So to give a basic idea about budget travelling to Maldives, you have to choose to travel between the local islands and make use of the government ferry.The famous island routes are,
Gulhi-Maafushi-Gurraidho
Omadhoo-Dhangethi-Dhigurah
Rasdhoo-Ukulhas
Himmafushi-Huraa-Thulusdhoo-Dhiffushi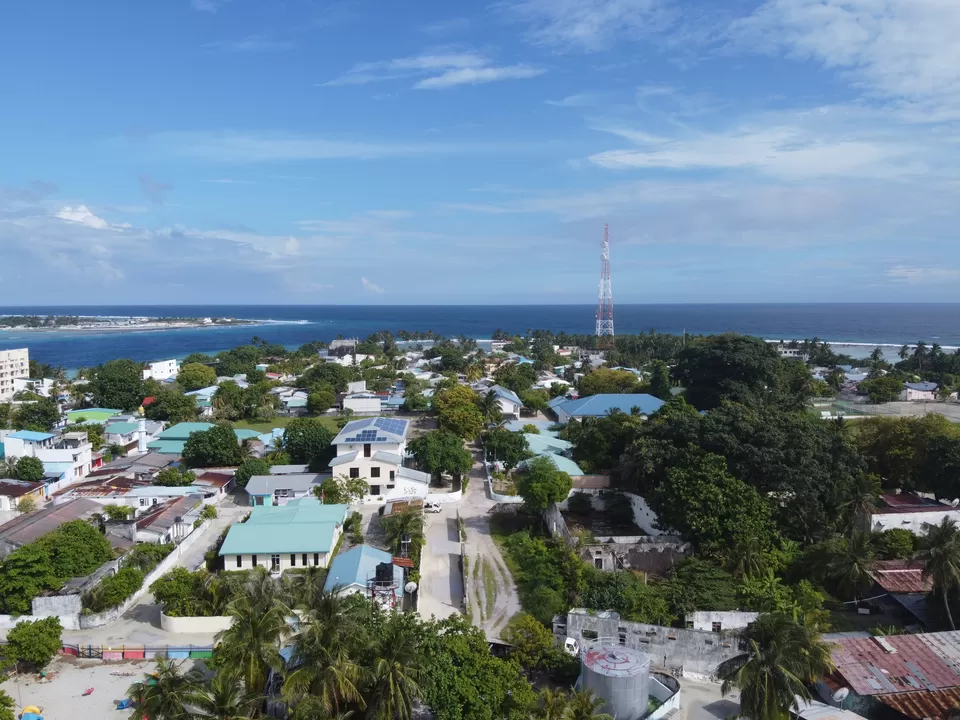 We chose Thulusdhoo island for our trip. I booked our flights before a month for 8500INR(goair from blr). After we landed at the airport,we had to take a ten minute ferry ride to Male.From there we took a government ferry(Doni) to our island.The ferry cost will be around 2USD-4USD. But you should check the ferry timings and the operational days since they run only once on particular days. You can refer here. If you miss the ferry,you can still travel through a speedboat which costs from 30USD to 100USD per person. So make sure to check these details before booking your flights.
We reached our island and settled in our guest house Keyla Inn.It was a newly built,nice and cosy place. Then we headed out for a walk, OMG the paradise was right there. One thing I can assure you, you go anywhere in Maldives,the views are just breathtaking. The country is big on cleanliness and tourism. Accomodation costed us 40USD per night.
People are very friendly.Almost everyone speak english. Both US Dollars and local currency Maldivian Rufiyaa are accepted.Most restaurants accept credit cards.But it is advisable to have some cash for little expenses. (1MVR = 4.62INR)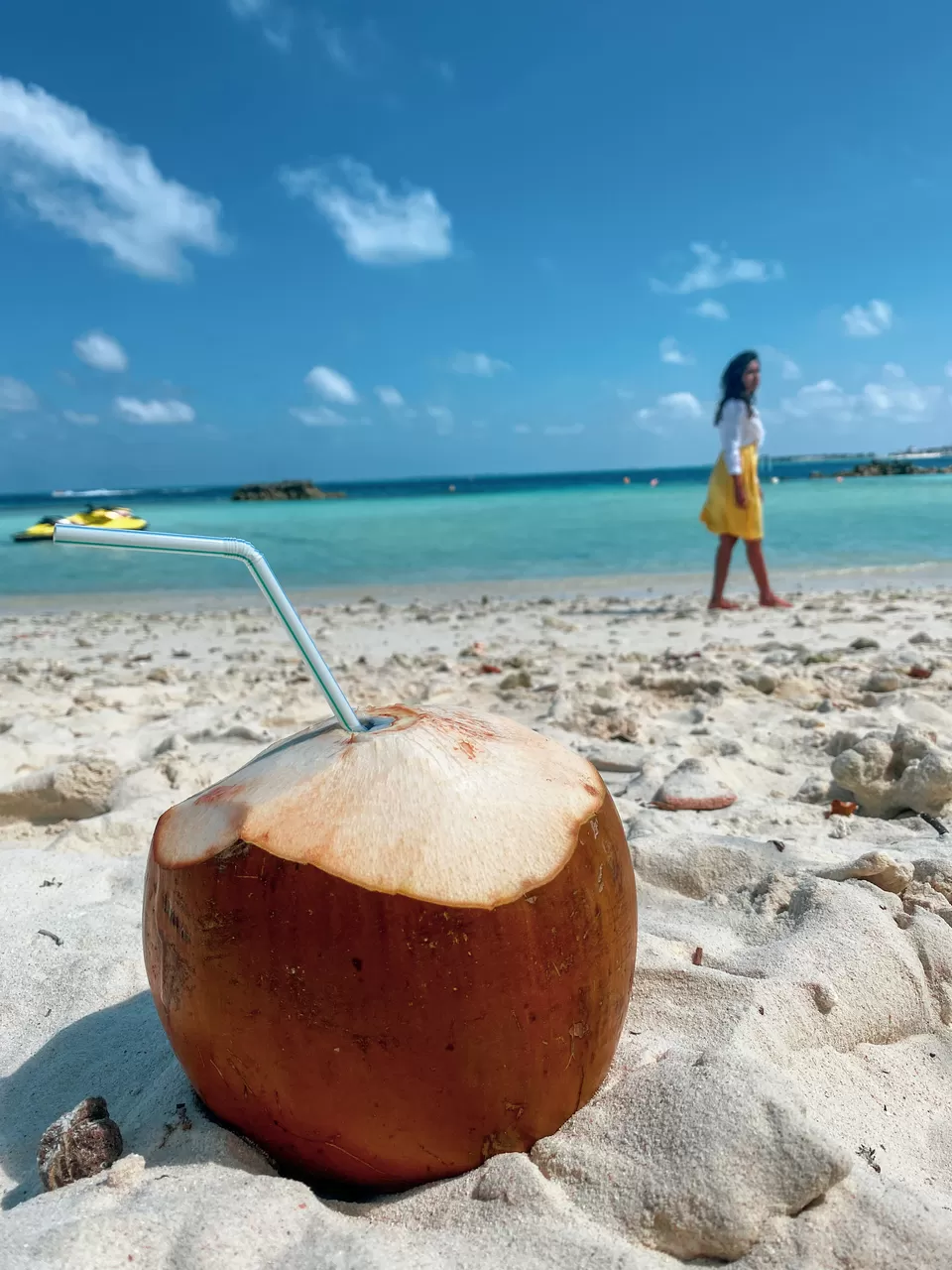 There are few rules in the local islands. Foreigners have to maintain a dress code and alcohol consumption is banned on the island. Every island will have a bikini beach where you are free to wear whatever you want. After sunset,there are boats anchored a little away from the island,which serve alcohol.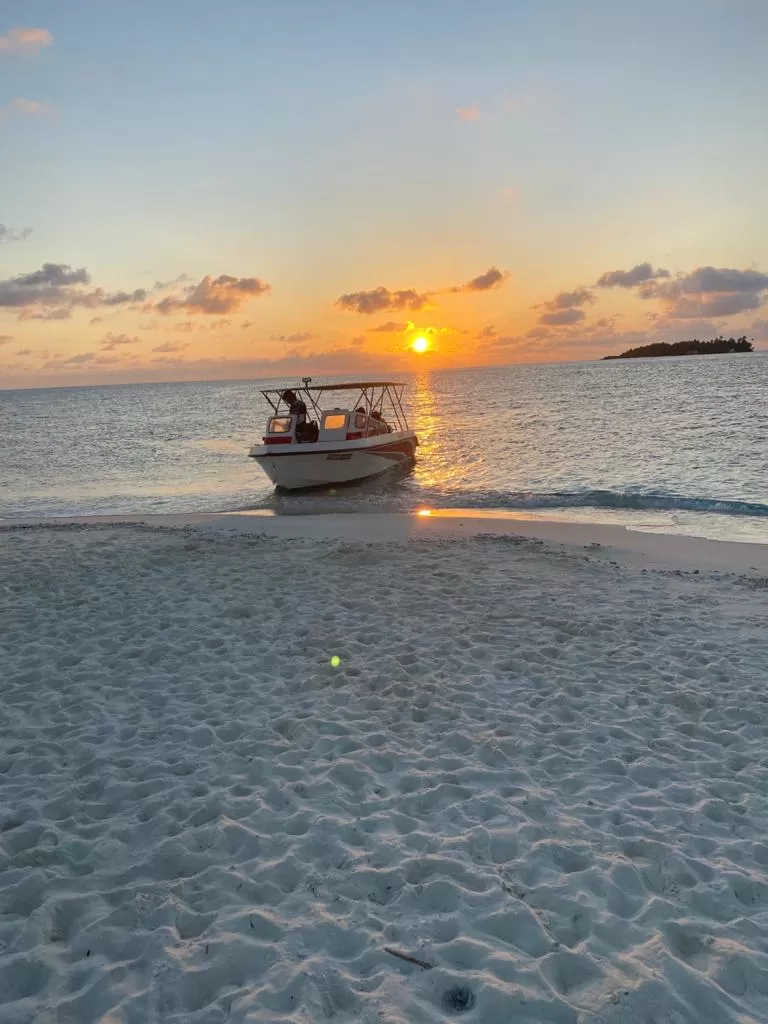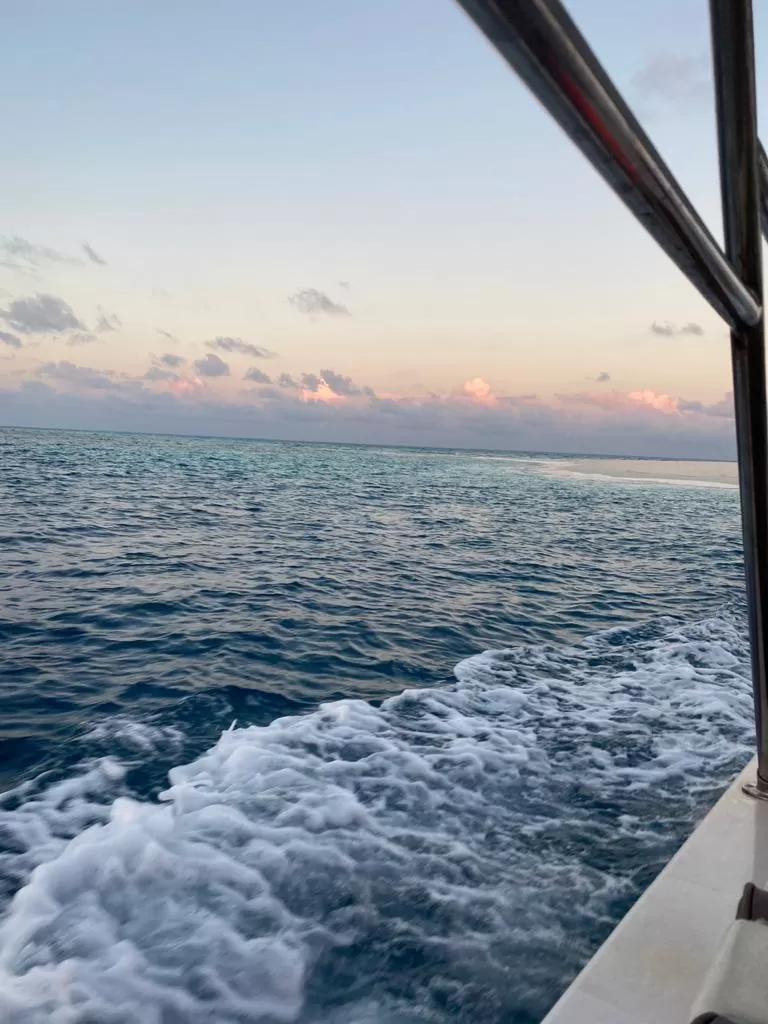 Activities
You could get lazy and lie on the beach all day (they don't charge for sunbed!)or choose from the numerous water activities or go on an excursion for a sandbank or snorkeling trip or go on a daytrip to a luxury resort. Options are endless. On our first day,we spent first half of the day swimming and snorkeling. Later we went on a sunset sandbank trip, it was simply amazing. This costed 25USD per person.
The next day we had planned to go on scuba diving but unfortunately it started raining so they cancelled. Scuba diving costs 80USD - 100USD. This is the best diving school in Thulsudhoo. Later on,the sun came up.We spent our day doing some water activities.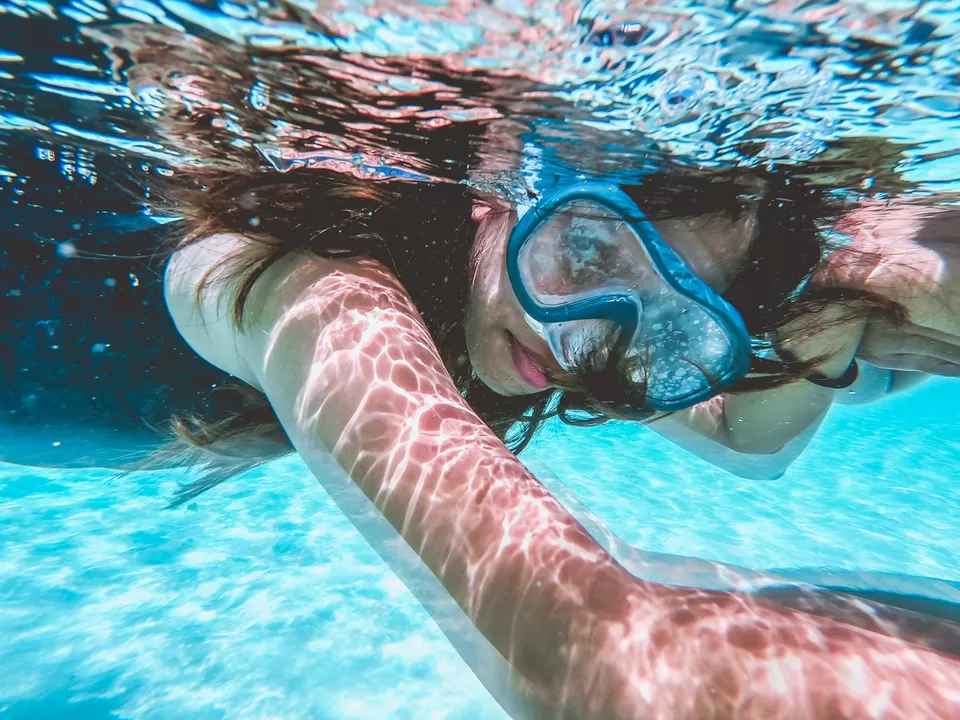 Its better to carry your own snorkeling gear as it costs 20USD for two hours. There were jetskies for 30 USD for thirty minutes. If you have more time, you can go on a daytrip to a luxury resort which includes lunch,drinks and few activities. This will be usually from 9 a.m to 5 p.m. You can have glimpse of the luxury for a lesser price of 140 USD per person. The boat charges are extra.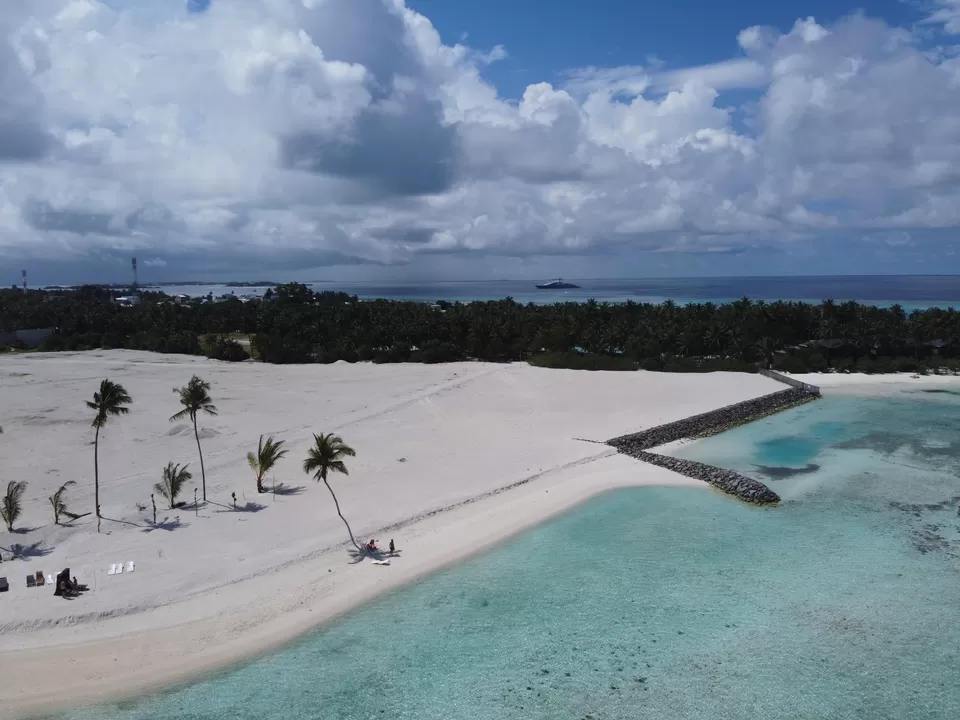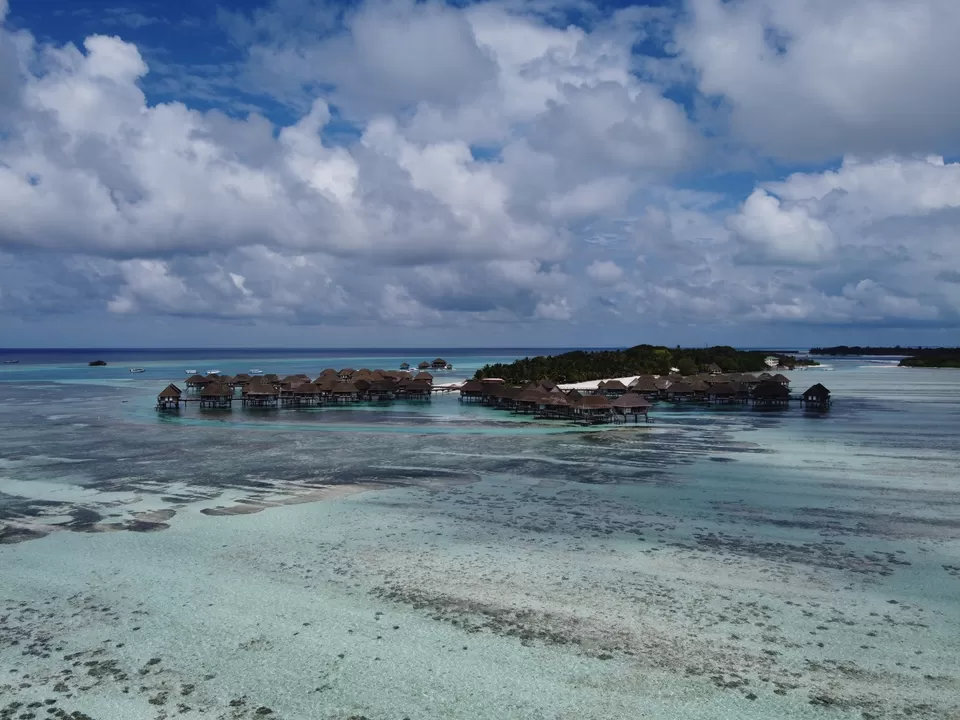 On our final day,we decided to visit another nearby island Huraa. We made use of the same ferry to get here. It was very calm,secluded and had a wonderful private beach. Even on the bikini beach,there were only four other people so it was wonderful.Although there were no activities on this island, for a relaxing beach day this is perfect. There are only two restaurants and are on the other side of the bikini beach,hence it could be little inconvenient.
We recommend two restaurants in Thulusdhoo, Cafe Byyoni and Aqua Beans. They are vegetarian friendly. Both had an amazing vibe. Also don't miss to drink tender coconut.A guy sells near bikini beach for 2 USD. You can bargain on almost everything. People are so friendly,they will just consider.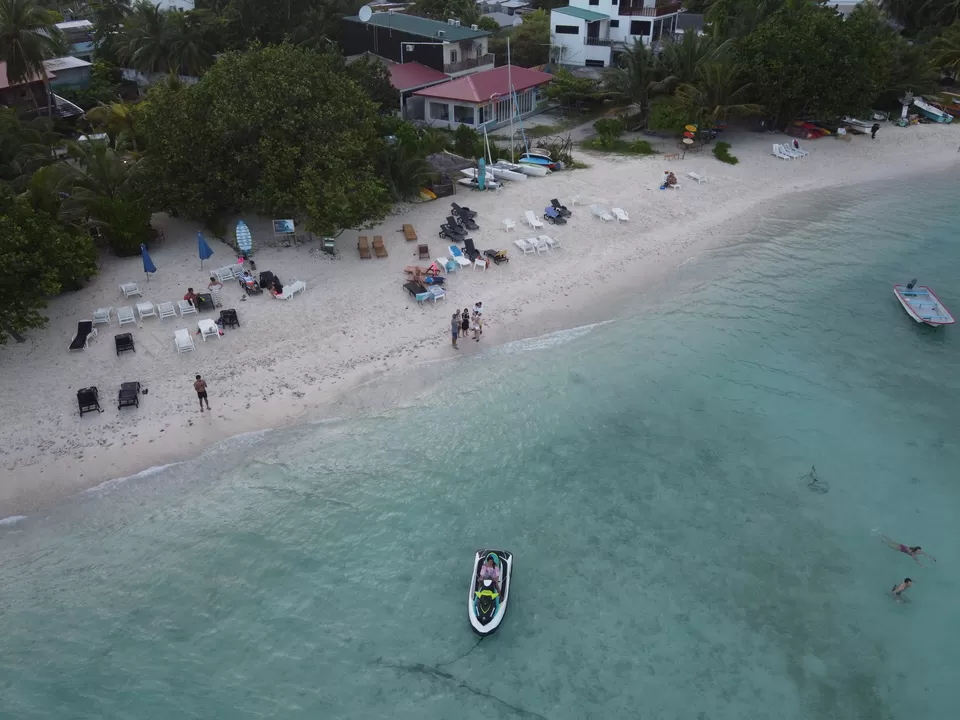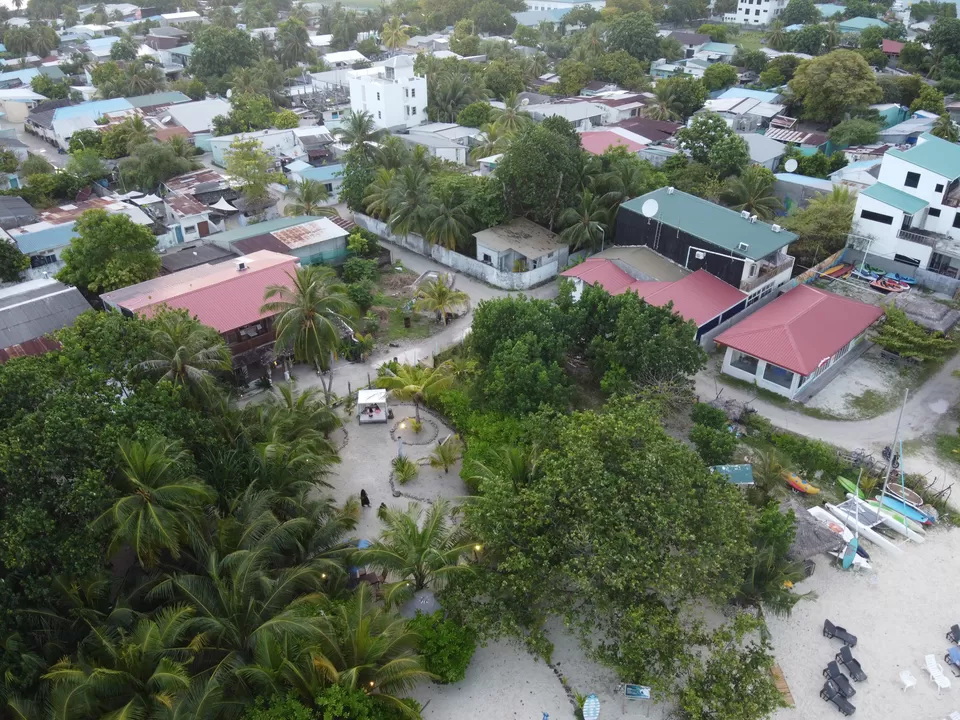 Thulsudhoo was a great island with a little bit of everything. We had the best new year and an amazing first trip of the year. 4-5 days should be enough for Maldives since the only thing you will be doing here is relaxing!! What are you waiting for? Start planning your trip to the paradise country. P.S: It has been predicted that Maldives is one among the early nations to disappear due to the increasing sea level. Travel now when it is at its glory!