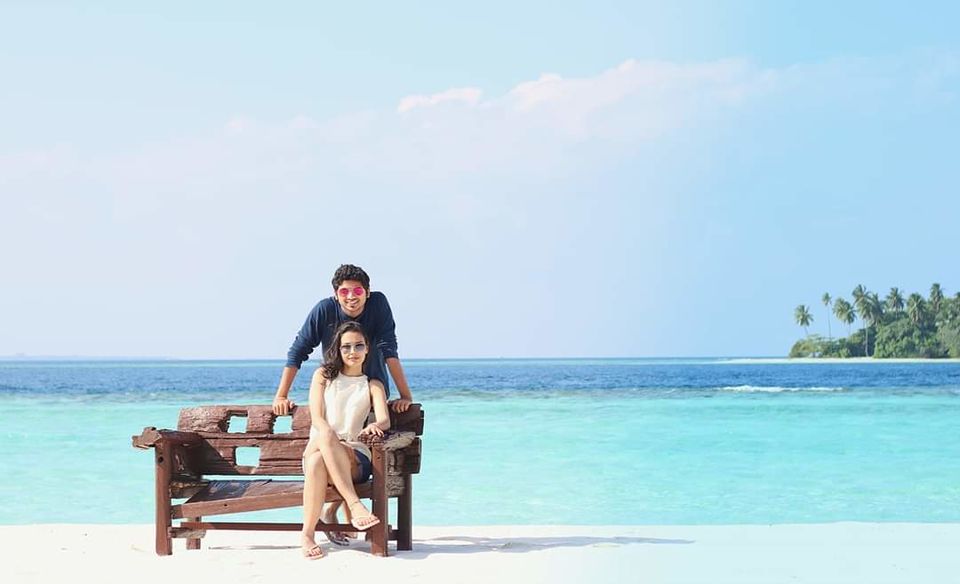 Everyone should visit Maldives at least once. It's a beautiful country which consists only of small islands. It is located in Indian ocean and has beauty of its own. It is the relaxed vacation you need, away from hustle bustle.
People usually choose Maldives as honeymoon destination and i totally agree with especially after all the hectic functions of a wedding.
The best time to visit Maldives is November to March, otherwise the heat will be too much to tolerate.
We started our journey from Mumbai. We boarded a midnight flight to Malé, which had a layover in Colombo. We had chosen Srilankan Airlines which was good but if you are a vegetarian then I will say go with Air India or some other airline as we did not like the Veg food provided on the plane.
We landed in Malé in the morning around 8:30 -9:00. There is an "On arrival visa" for Indians in Maldives so you don't need to worry about it before hand.
Remember Maldives is half an hour behind Indian Standard Time. So take care about connecting flights as per time difference.
Once we were done with all the formalities at customs and collected our baggage, a guy from our resort was there to receive us at airport. Most of the resorts provide this facility at an additional cost, I will suggest do take it as it wont be possible for you to find your way to island without it.
The resort had booked a domestic flight for us till Dharavandhoo and from there it was a boat ride till the resort island. You can opt for sea plane as well which will directly take you to your island.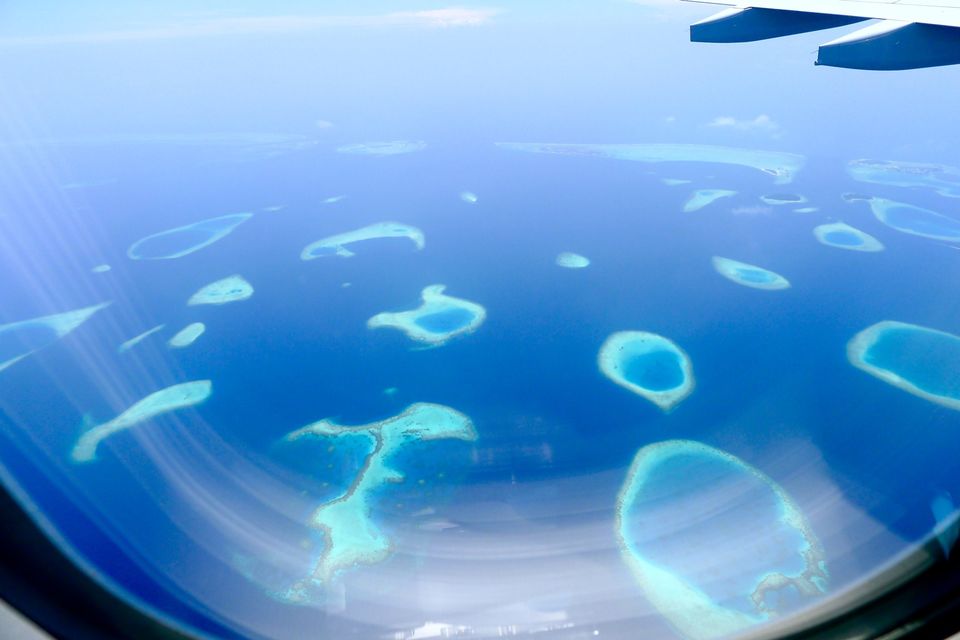 There are ample of small islands in Maldives and most of the resorts own the entire island. You can choose based on your budget and reviews online.
We chose Kihaad. It was an island in Dharavandhoo.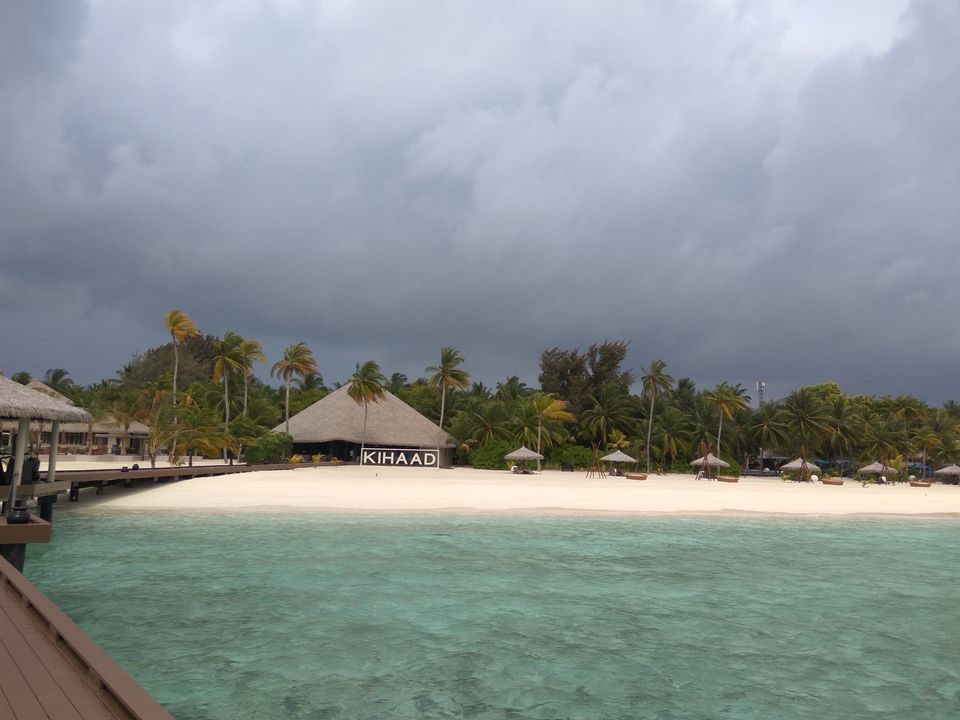 In the afternoon we just used to relax in the room as its too hot outside .

The resort staff was really good and briefed us about all the things we need to know on the island from meal timings to activities around island.
There are room options - water villas which are in the sea and there are rooms directly with the beach and sea view from room. We had booked the later.
The first day went in relaxing in the room and we attended this pool party arranged by resort for all guests in the evening.
We both love to watch sunrise and sunsets , the beauty of Maldives is that you can see both on the beach.
So we woke up early almost everyday on the island , looked at the beautiful sunrise and the island was so quiet , it felt like we are the only 2 people on it .
After that we used to take walk along the island , as it was a small island it was possible to walk around the entire island in an hour or so.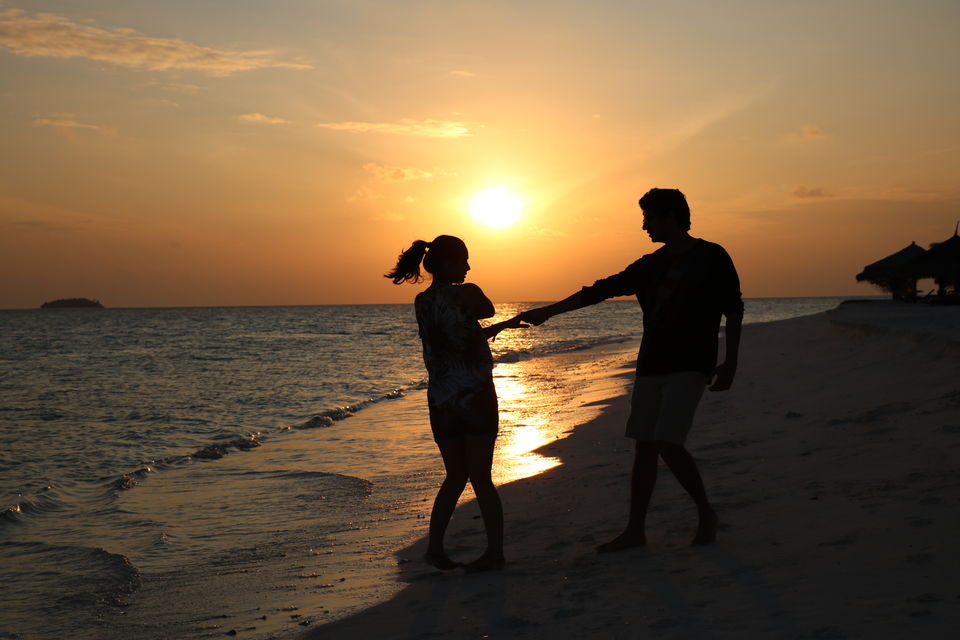 Then We used to have breakfast. There are some options which are vegetarian on the buffet so you can have a heavy one. We were really lucky to find this Indian chef who made aloo parathas and gobi parathas for us .
After that we used to go for some activity . There are lot of activities provided by resort which are chargeable and you can choose based on your interest.
Maldives has very beautiful corals and sea life so you should try snorkeling.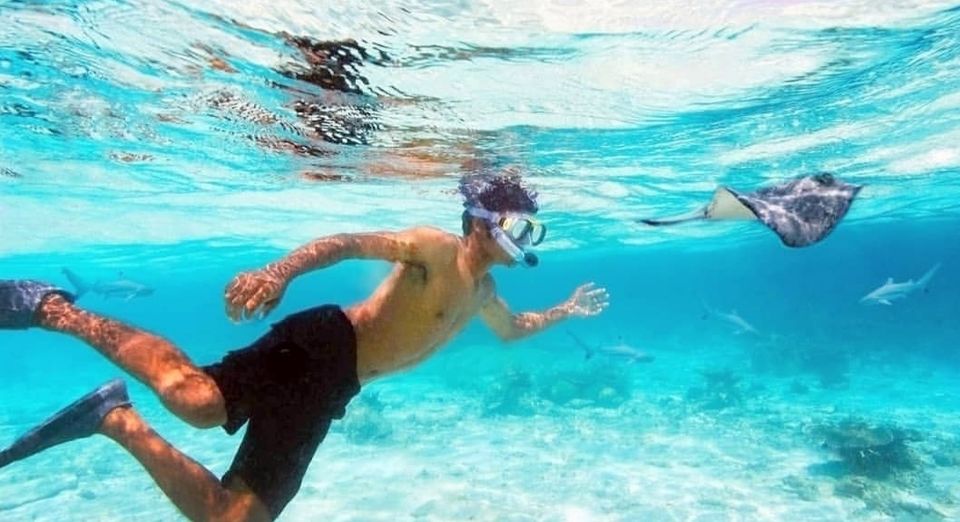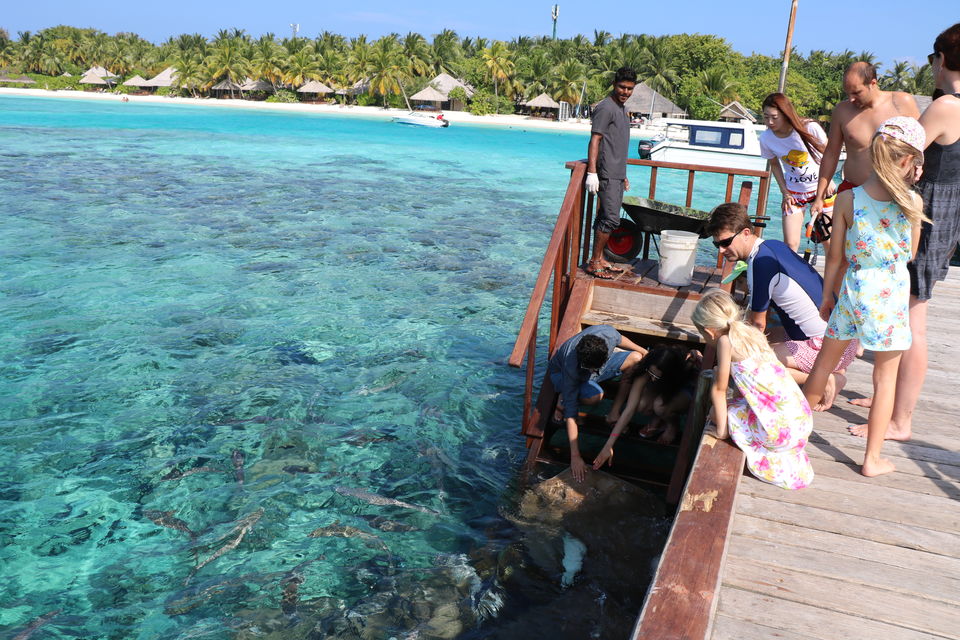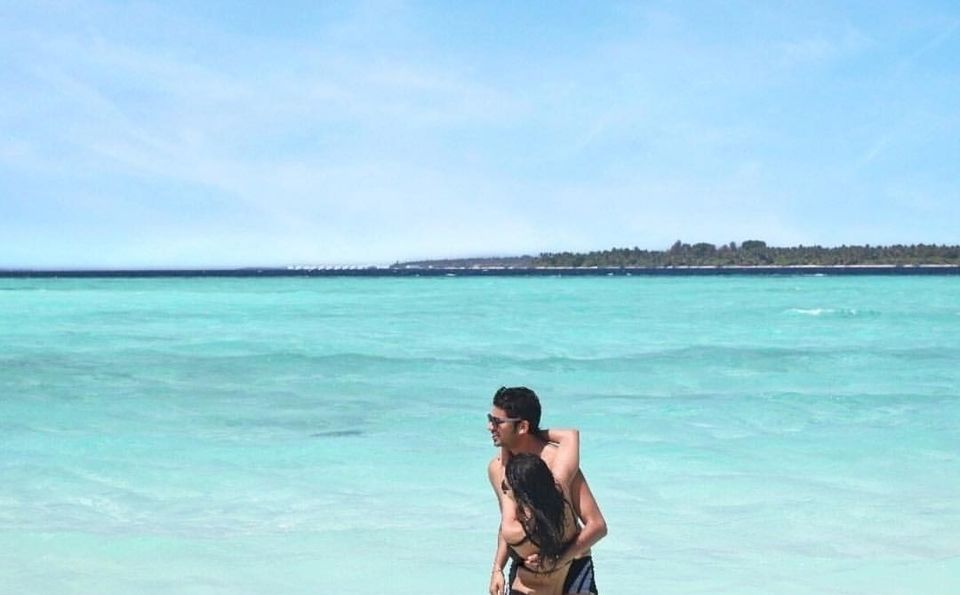 In the afternoon we just used to relax in the room as its too hot outside .
The evening again turns out to be really beautiful.. Sitting along shore watching sunset, enjoying the breeze.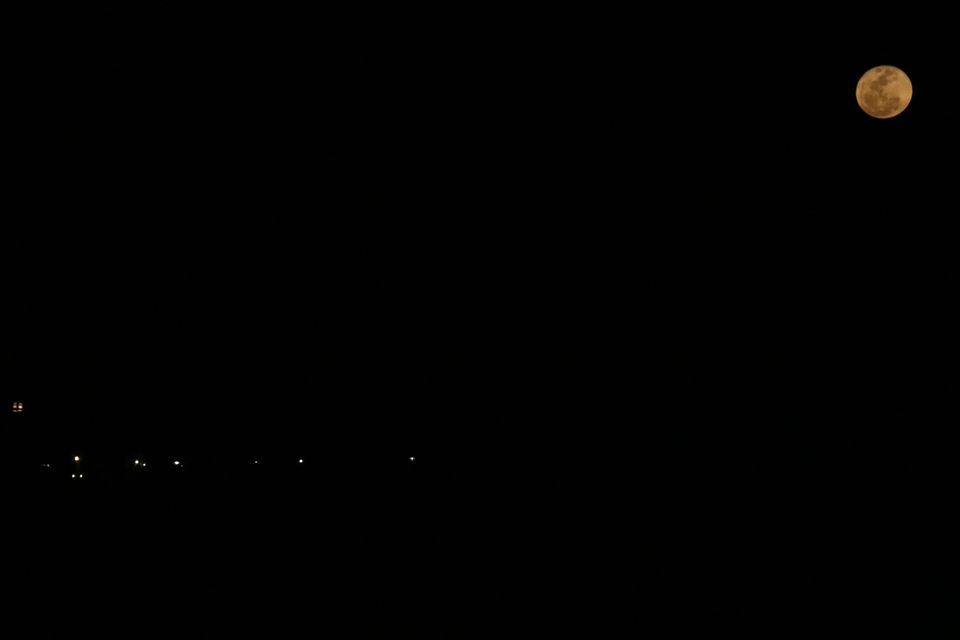 We also went for Sunset Cruise one day. It was amazing experience. I will suggest to go for it.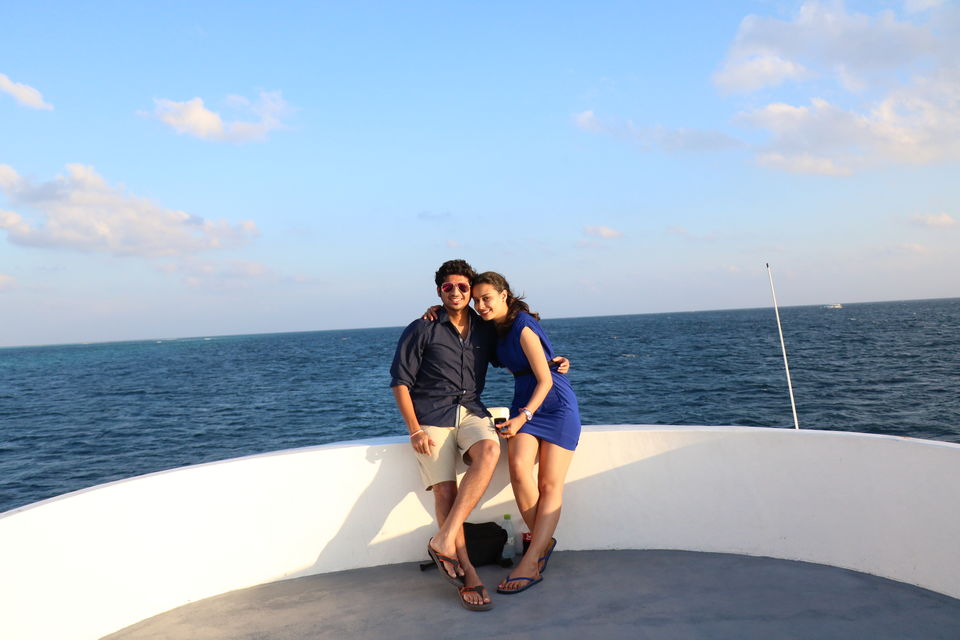 There are ample of other activities like fishing, visiting local villages, scuba diving, water sports etc. You can chose from the ones you like.
Maldives is also known for spotting bioluminescent plankton. It is a rare phenomenon and happens on some islands only. You have to be lucky to even get a glimpse of it.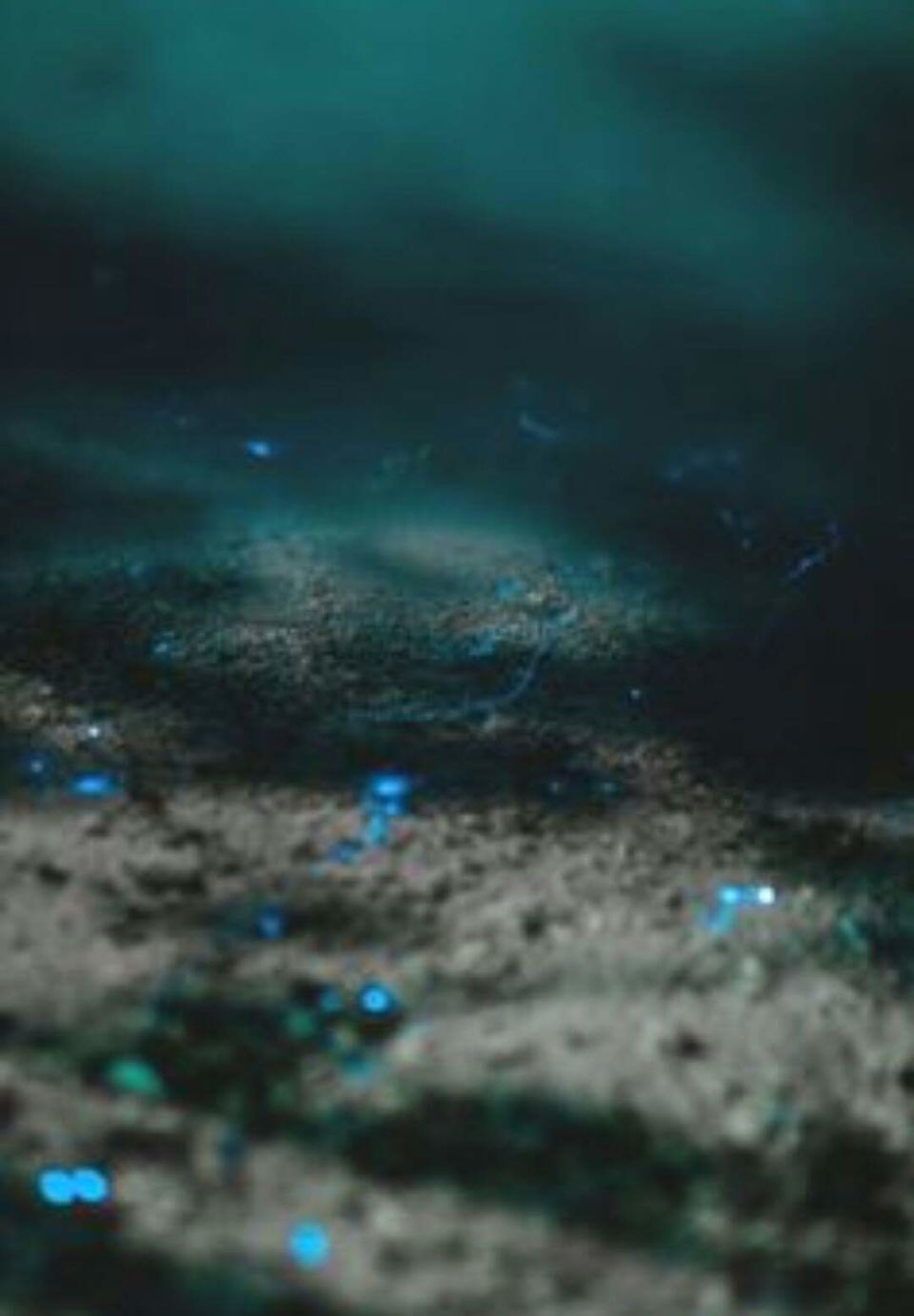 Important tip for Vegetarians: Do carry snacks, maggi and ready to eat along as the lunch mostly consists of sea food buffet. You can get À la carte which is vegan or customised vegetarian for you but I would highly suggest to have a backup.
We had stayed for 5 days and had checkout on 6th day. You can reduce the number of days as per your convenience. I would suggest 3 days to be a good duration.
After checkout the same process of resort taking you back to Malé. We had late evening flight so we decided to explore Malé for few hours. There are good eating options in Malé. The city has a war memorial which you can visit, shop at local market etc. It's a small city and can be explored on foot.