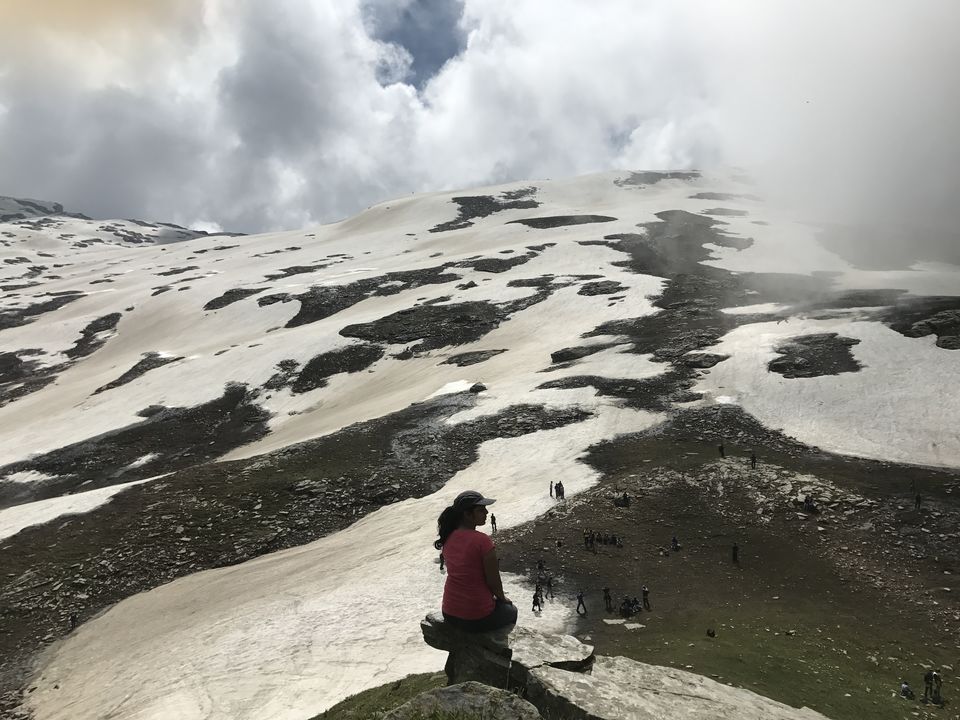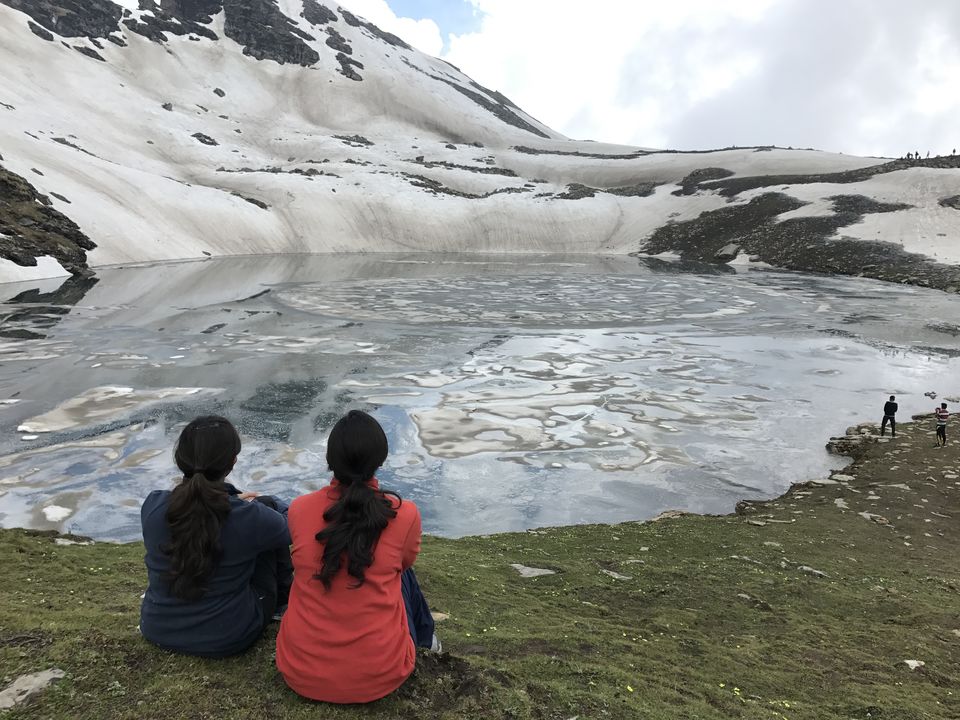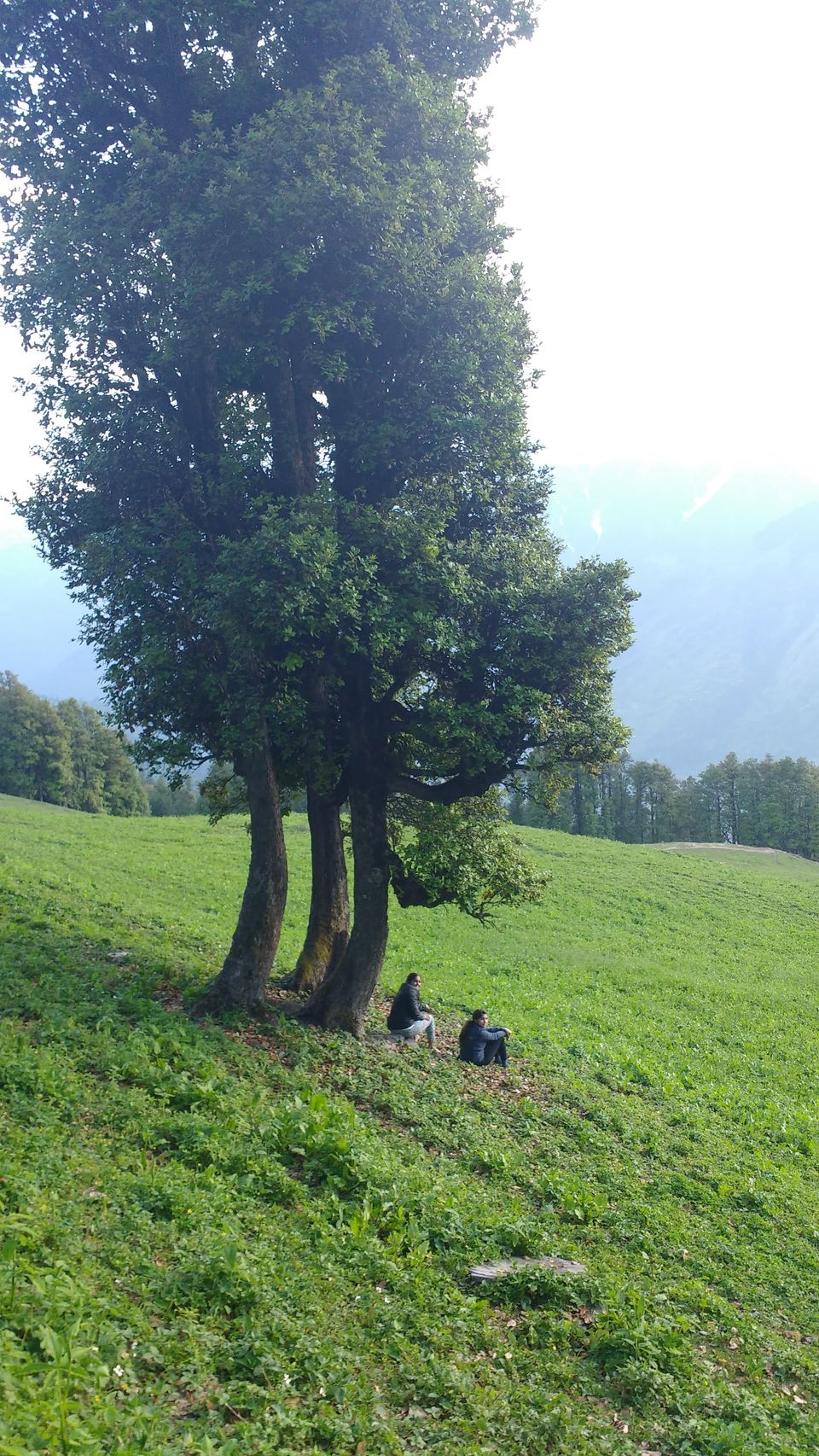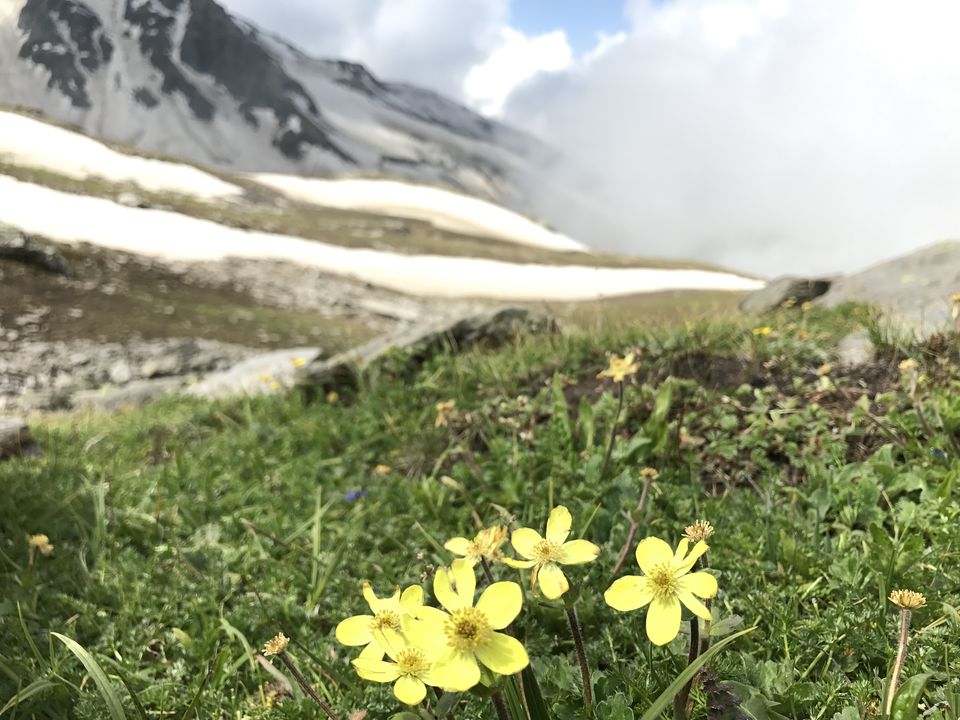 This was no ordinary trek . This trek meant business, it had a purpose . This time, I wasn't alone. I had my younger sister (19) and my younger brother(11) with me . From a long time , I wanted to take them with me to give a taste of the good life. To nurture the travel seed when they are still young.
This trip was all about that. I booked a 4 day trek with IndiaHikes. This was my second trek with them and I couldn't have trusted anyone else for this . They have build a reputation in my mind .
The three of us got everything packed and were set to head out for the adventure. I felt like I am going to show them my deepest secret. Introducing them to that magical land, to that life from which one just can not come back. You carry a part of mountains back with you and yet you feel so much lighter.
Reaching Manali for the first time, I had so many expectations but the city is crowded and there are tourists everywhere. The magic can't be felt anywhere. It's been ruined just like any other hill station. I might be in the wrong part of Manali but this wasn't meant for me. All I wanted was to get away from there asap.
After buying a few necessities from manali we left for gulaba around 3. Leaving behind the humdrum of city we headed towards much scenic and quaint roads.
The view was transforming itself into gigantic mountains and numerous waterfalls all around.
We were dropped and had to trek further to reach our first campsite. It was a 20 min trek but already taxing for a few of us. The first time is never easy. I remember my first time , I already felt like giving up. I had prepared so well and yet I couldn't even carry my rucksack.
We got the first glimpse of our campsite and believe me it was just perfect. A view of the mountains and waterfall. Horses and sheeps wandering near the campsite. And it was green , the kind of green you see in paintings.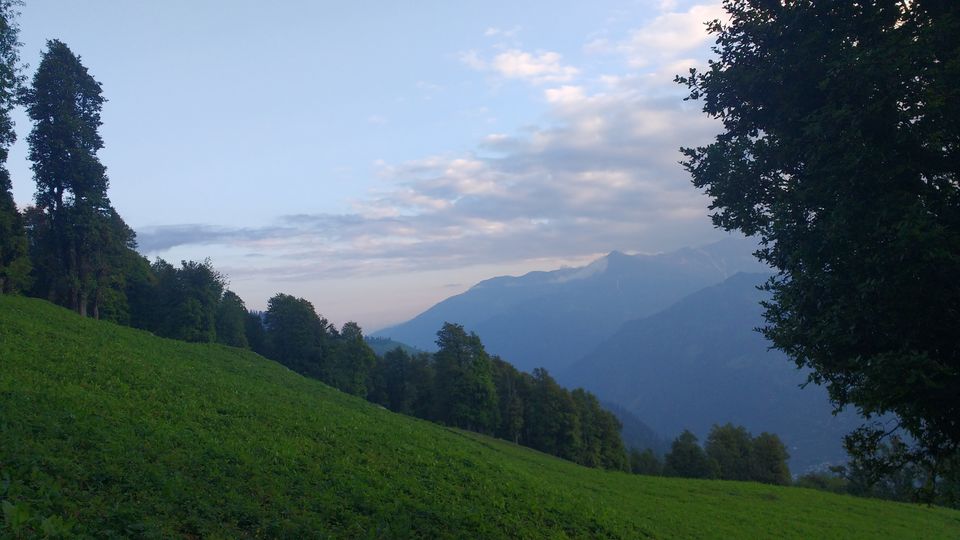 Tell me if I am wrong. We offloaded our luggage in our tents and admired the view outside. It was time for medical checkups and other formalities .
The day went well with introductions of the entire batch, briefing about Indiahikes and the Greentrails initiative taken by them. Getting acquainted with each other and enjoying a delicious dinner.
Later at night we sat outside , trying to figure out the constellations . Took us back to our textbooks and everyone was trying hard to recollect whatever they could. the ursa major, ursa minor, orions belt and quite a few made up ones ;)
We stayed up late just gazing at the stars and the lights from the city. It was calming and peaceful. It was cold and dark and yet that was the most comfortable one would feel.
Mountains Stir your soul, they make you think about life. They go deep inside and change you a little bit each time.
Next day started with hot tea and coffee. We brushed our teeth with a small stream flowing near our campsite with freezing water.
We were all set to start the days hike to our next campsite at rola kholi. A 5 km trail with steep ascent. Wasn't going to be easy but who came for easy.
During breakfast my brother started showing symptoms of altitude sickness. He had stomach ache and puked out everything we gave him to eat.
I packed his lunch in case he would be hungry later. Despite the sickness, he was pretty excited with his backpack and trek pole.
It was a tough trail and had a total of 5 steep ascents. My sister had a new found energy today and she was in the front while mine had completely vanished. I was literally crawling in the end. I had not prepared well this time. I was lecturing my sister a day before about the importance of preparation before trek and here I was. Panting heavily with my heavy backpack.
I took a note to make sure that next time this doesn't happen. Brother was doing good as well . He was goofing around and entertaining us all. Seriously guys make sure you are all fit for the trek and follow the fitness plan they send you . Otherwise you'll be busy huffing and puffing and won't be able to enjoy the view.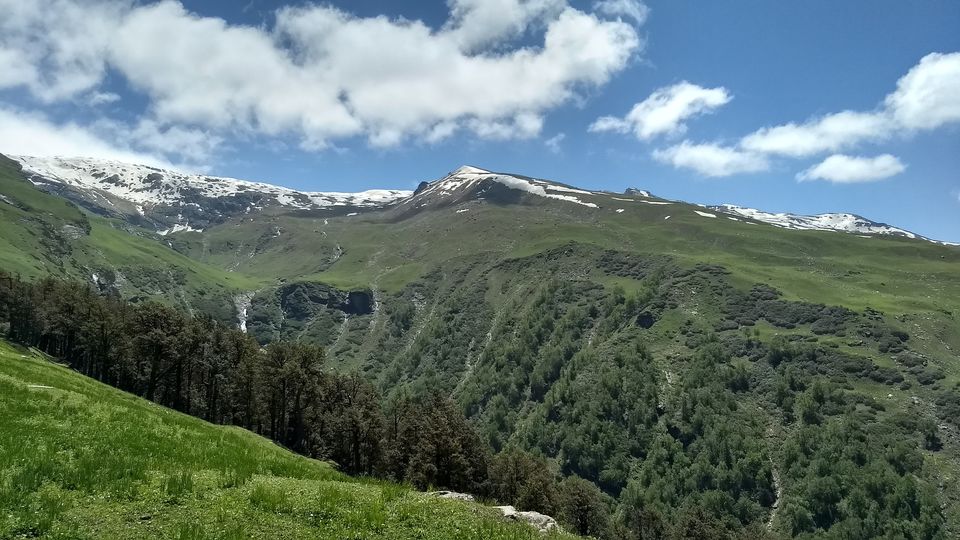 And who on earth would want to miss this beauty !!!
We were going to touch that snow .. I couldn't wait
We were exhausted by the time we reached the campsite. We dumped our bags outside the tents and just lied there. Soaking in the nature. There was a water stream flowing just in front of our tent. Which came from the melting snow from the mountains on our left side .
And then guess what was for snacks. It was tea and pasta. IH kills me with their food menu. It was the best and near that brook, we sat and enjoyed our delicious meal.
We had rounds of uno and mafia until everyone got tired and it started getting dark. Next day we had to go till Bhrigu lake. We were given crampons to help us while walking on snow.
Everyone was tired that day and slept like a baby. we had to get up early the next day to start the hike.
Day 3 , same routine followed . Only relief was that we didn't have to carry our heavy rucksacks anymore. We just took a daypack with our packed lunch and jackets.
The toughest part , I tell you was the stream crossing. God ! It was freezing cold. We couldn't feel our legs for the next 10 minutes. It was freaking cold and how on earth do these trek leads and guides manage to stand there and help everyone out.
Hats off !! guys .. You amaze me
But the numbness lasted as long as we wanted it to be. We started walking and everything got back to normal in sometime.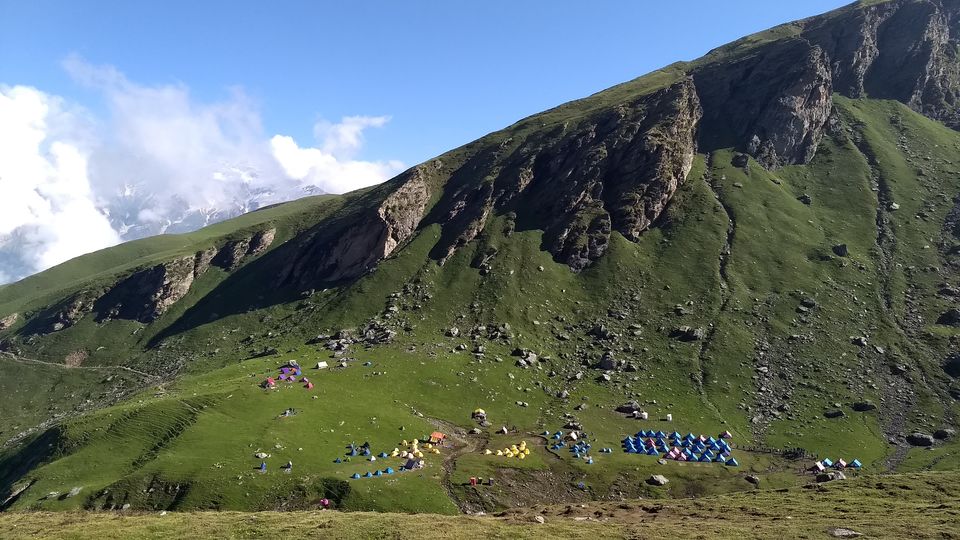 That's how tiny our campsite looked . I was eagerly waiting for snow at this point.
We were told to put on our crampons and voila ! a few minutes later ..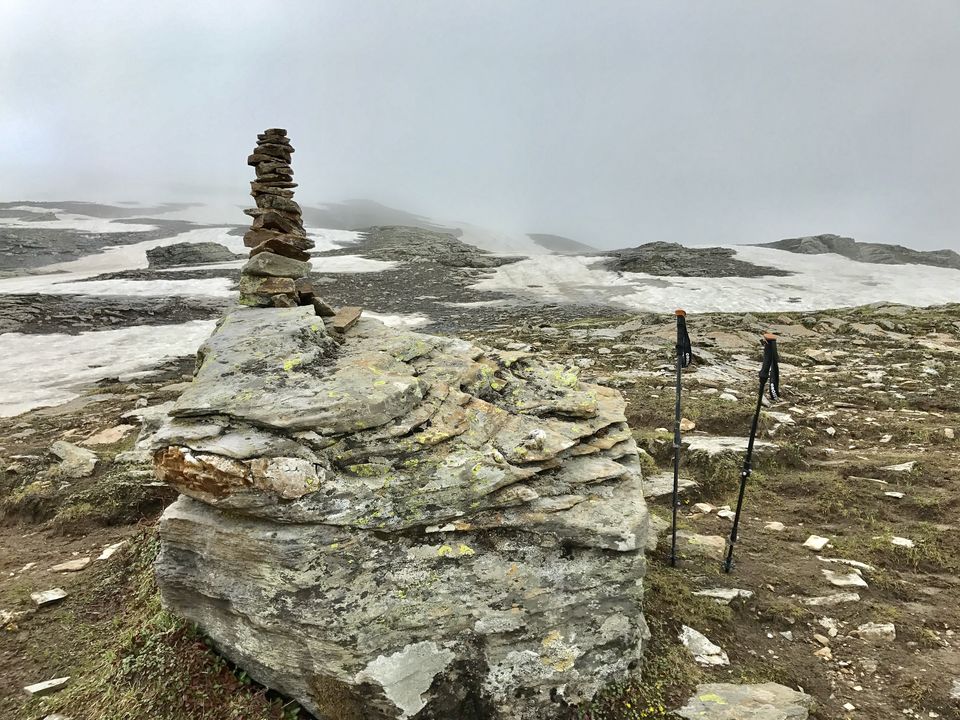 It was paradise .
The view changed dramatically and everything just whiter and brighter.
I don't know what i would have done without the trek pole. I was completely at it's mercy.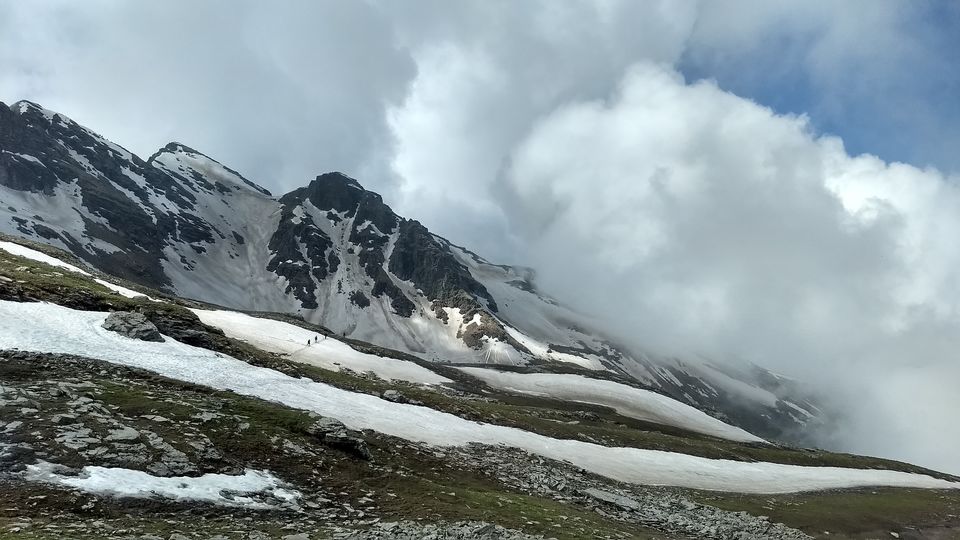 The path was treacherous and that's what made it more exciting. We formed a line due to the narrow path. And took one step at a time.
Everyone was doing well and no one was in a rush anymore. All the instructions were taken seriously here on . Even the goofiest kid (my brother) was doing as directed.
Finally, we all made it to the lake.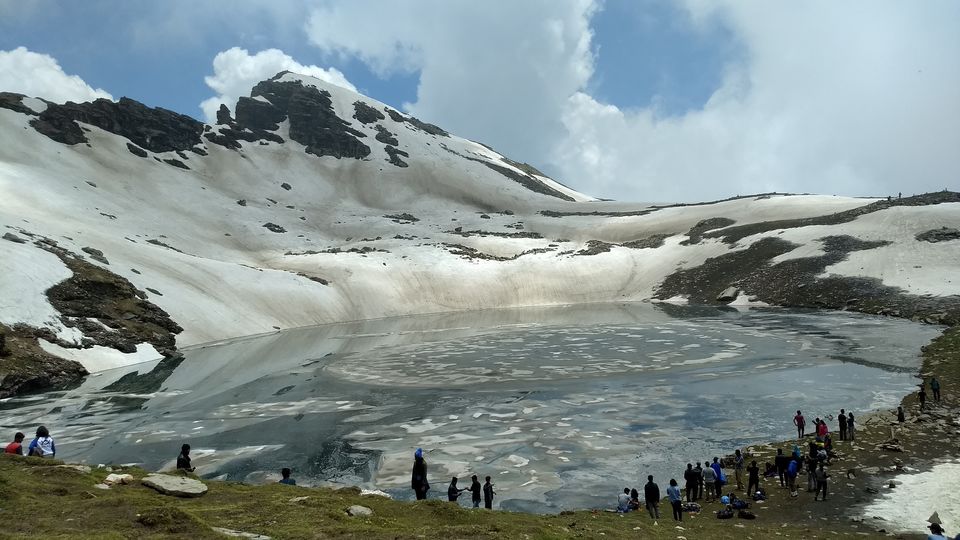 But what ruined it for me was the number of people there. I wasn't expecting it to be so crowded. People were littering the place.
Mountains are to be treated with respect and all we have to do is keep them clean.
Anyways I couldn't stand the crowd and found my own spot just opposite to the lake. Which was equally mesmerising but unnoticed.
After spending an hour , we got back. And it just gets interesting now. We were no more walking our way back .. We were sliding !!!
Yes , It was a first for me and it was so crazy ..
I have no pictures to prove my point but you can take my word for it. And those who still don't believe me, go try it out. Would blow your minds.
While getting back it started raining and tiny ice pellets were falling . It's not the kind of rain that makes your life difficult but the type which enhances the beauty of mountains.
I am a mountain person and I didn't want to come back at all.
I still keep going back to that time. I travel through my pictures . And I believe that I successfully planet the travel bug in my siblings cause while coming back my little brother said it's better to take a tent and travel around.
I did my part and now it's there turn to nurture it .
Waiting for my next adventure .
Till then
Happy Travelling.