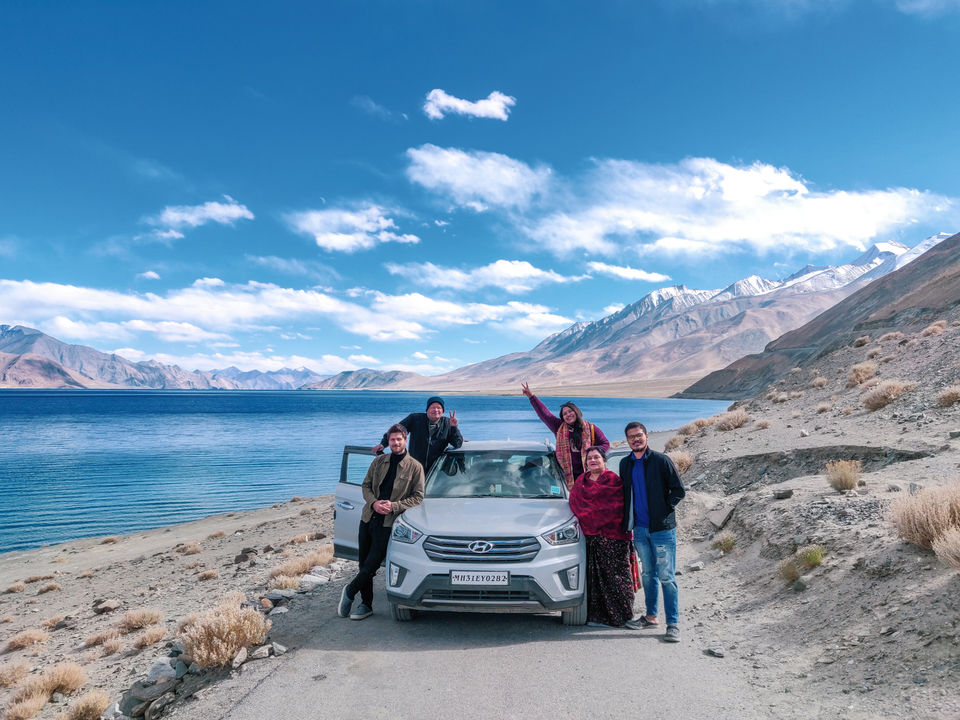 Being an Indian traveler, once-in-a-lifetime you definitely think about a trip to Ladakh and what is a better way to travel than taking a road trip. Do you agree? If you don't and keep reading I'll definitely make you come on board.
Leh Ladakh has always been on my bucket list for the past three years but the only thing stopping me was my family and their concern for the road conditions. I wanted to take this trip with my family on the road trip And convincing them was not easy believe me it took me years.
But eventually it happened and nobody could be happier than me.
We generally travel for a month-long trip because we almost cover a state similarly for the Ladakh too we planned a long trip. Me staying in the center of India makes it difficult to plan a trip to the north all the time, specially if you like road trips. S o here's a perfect itinerary if you are a road trip enthusiast like me and travelling from somewhere which is not North. I stay in Nagpur and this trip will be from Nagpur to Nagpur covering many other cities of Uttar Pradesh ,Himachal Pradesh, Leh Ladakh and Kashmir.
Are you ready?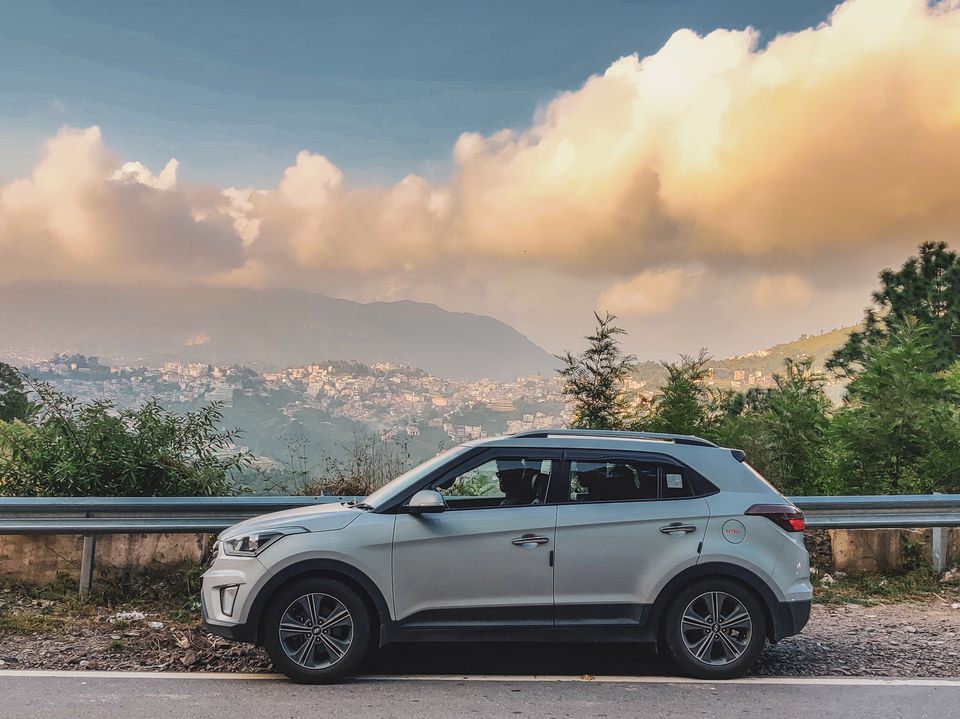 One of the things you should consider while travelling on the road is that you have to give time to the driver to relax on the way there for giving multiple holes in the middle while you are trying to cover a long distance.
When I Plan Road trip with my family, I try to cover most of the places that come in the way.Are you someone who does that too or you like to reach the destination directly instead of stopping in the middle and exploring more places?
There are two ways to reach Ladakh if you're planning a road trip, first one is from Manali and the second passes through Kashmir.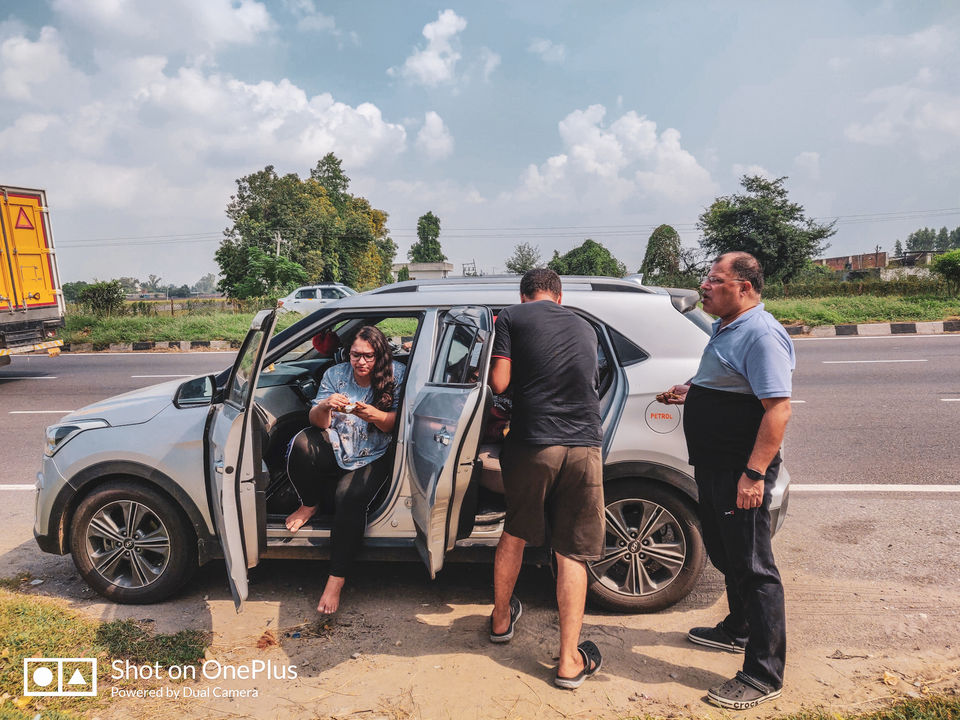 For my road trip I wanted to include both the places so I chose to go via Manali, visit Ladakh and come via Kargil and Kashmir. If you're traveling to Ladakh I would not suggest you should go in December, January and February, if you are travelling by road the best time to visit, would be from April to October.
We tarted our journey from Nagpur to Agra, which was the first pit stop. We stayed in Agra for two nights, explored the place, had delicious local food and of course saw the Taj Mahal for the fifth time. The best time to see the Taj Mahal would be in the morning, you'll probably find fewer people,if you enter when it opens but if you go late by 9 AM, it's going to be crowded. (Distance -840 km, time taken -14 hr).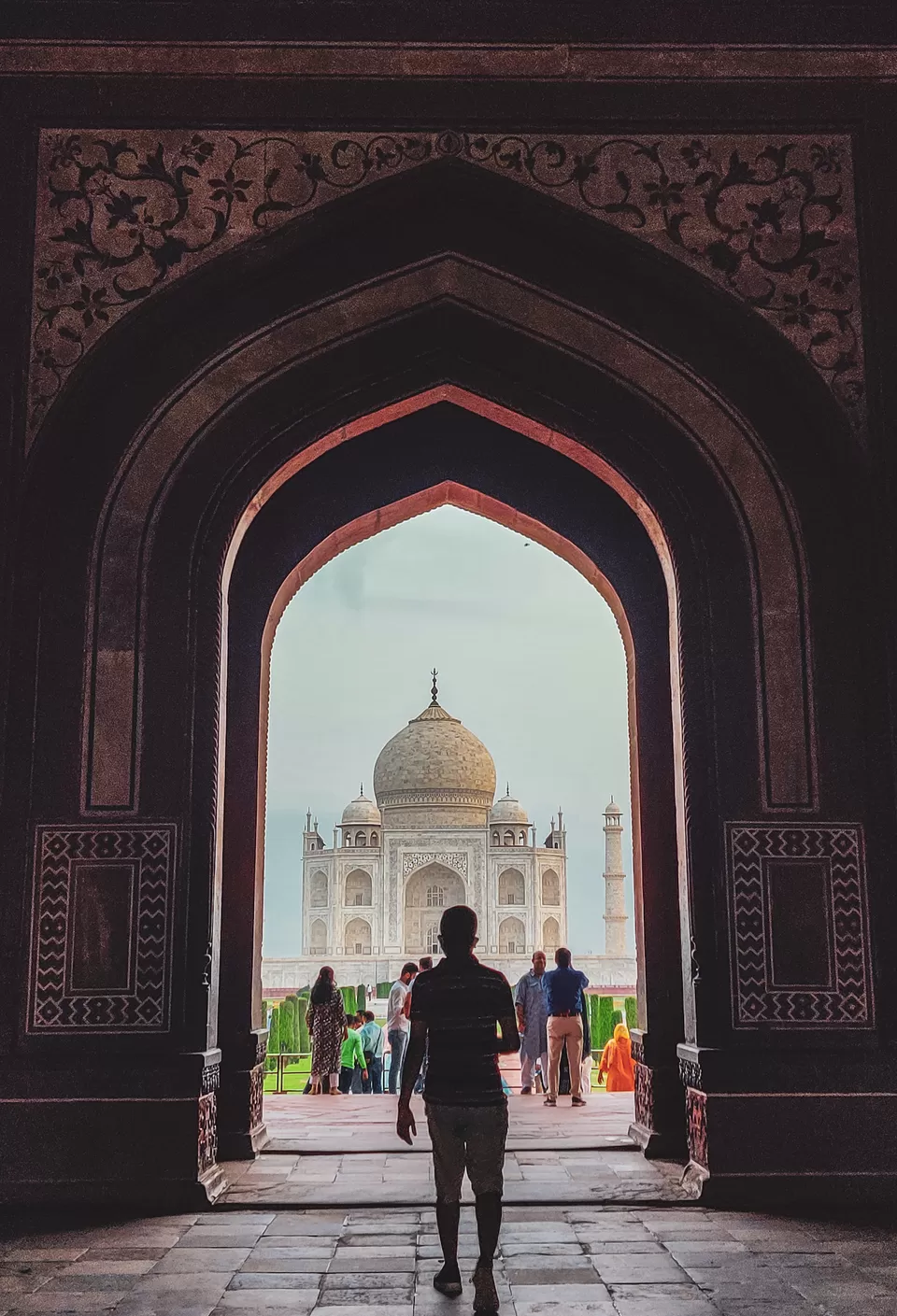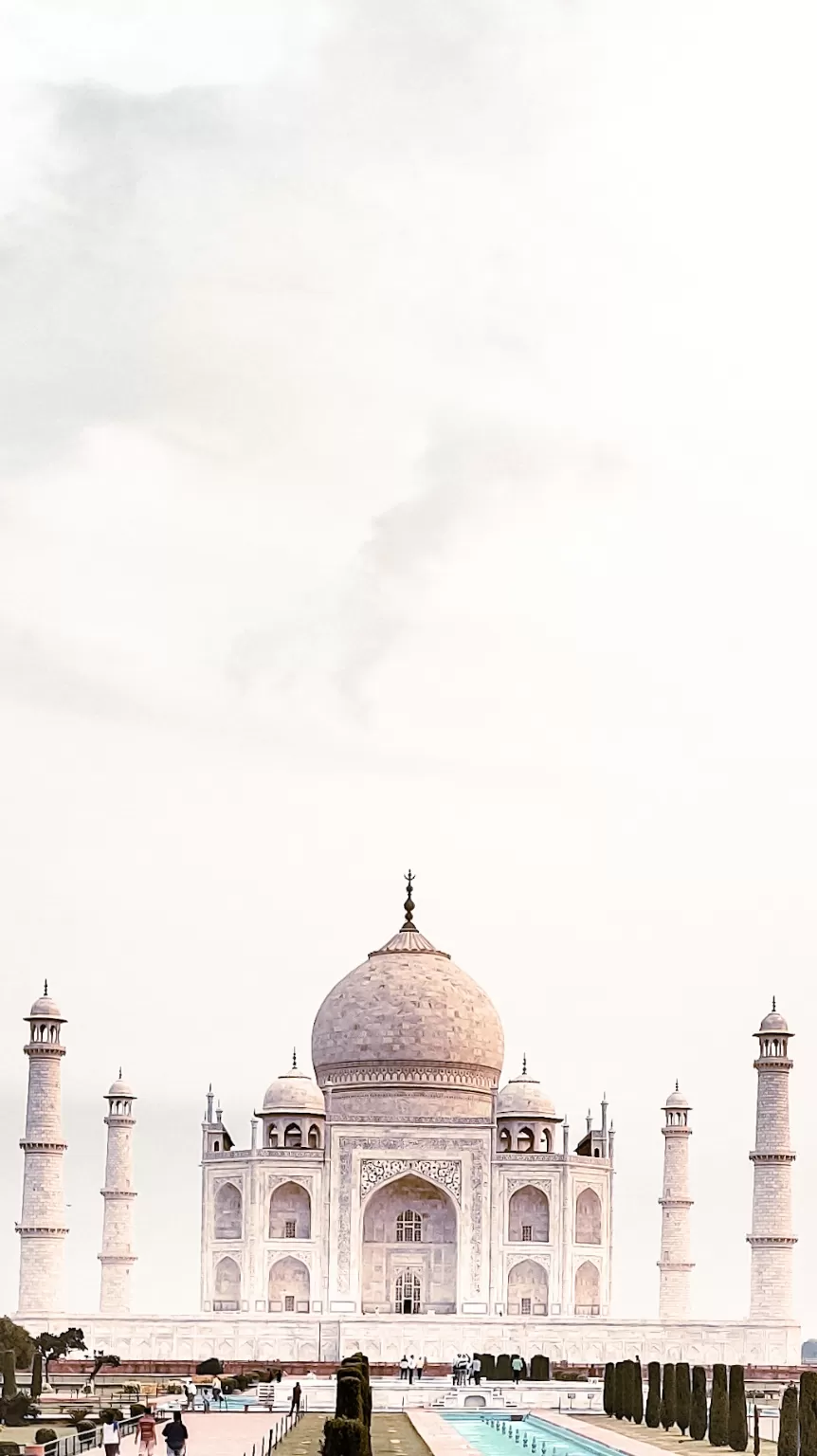 The next stop on the way was Shimla. we stayed there for two nights. It was our first-time in Shimla, therefore, we explored All the local places and had delicious local food. It's quite fascinating to see how the houses are constructed on a tip of a mountain here. Even with so much trouble ,the town is well accessible with big public parking and elevator from the parking to the mall road makes it easy to move around. (distance- 600 km, time- 10 hr)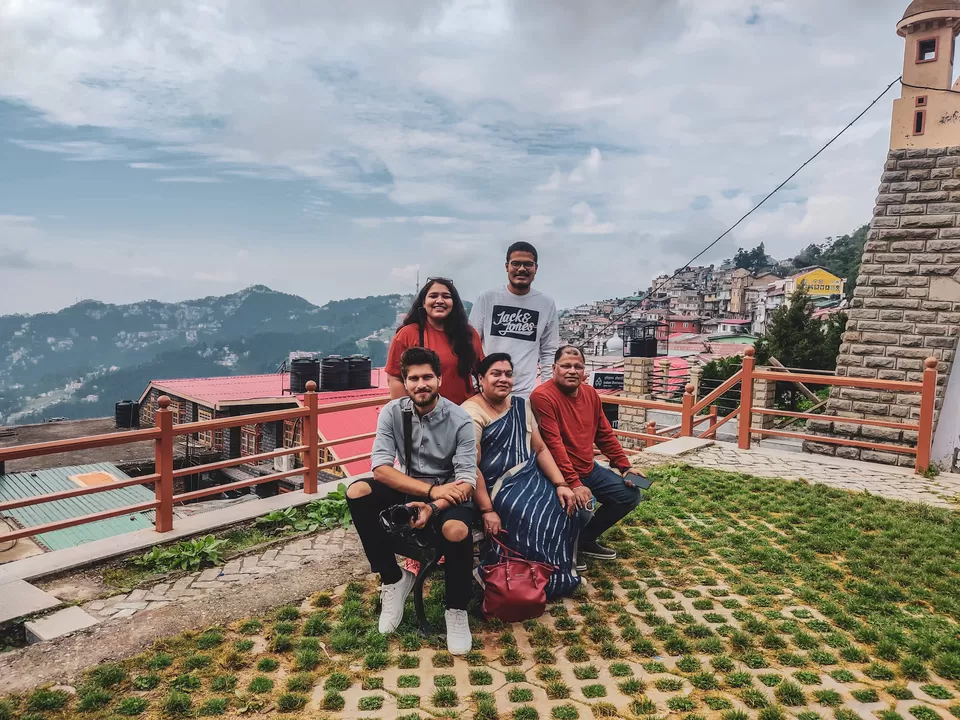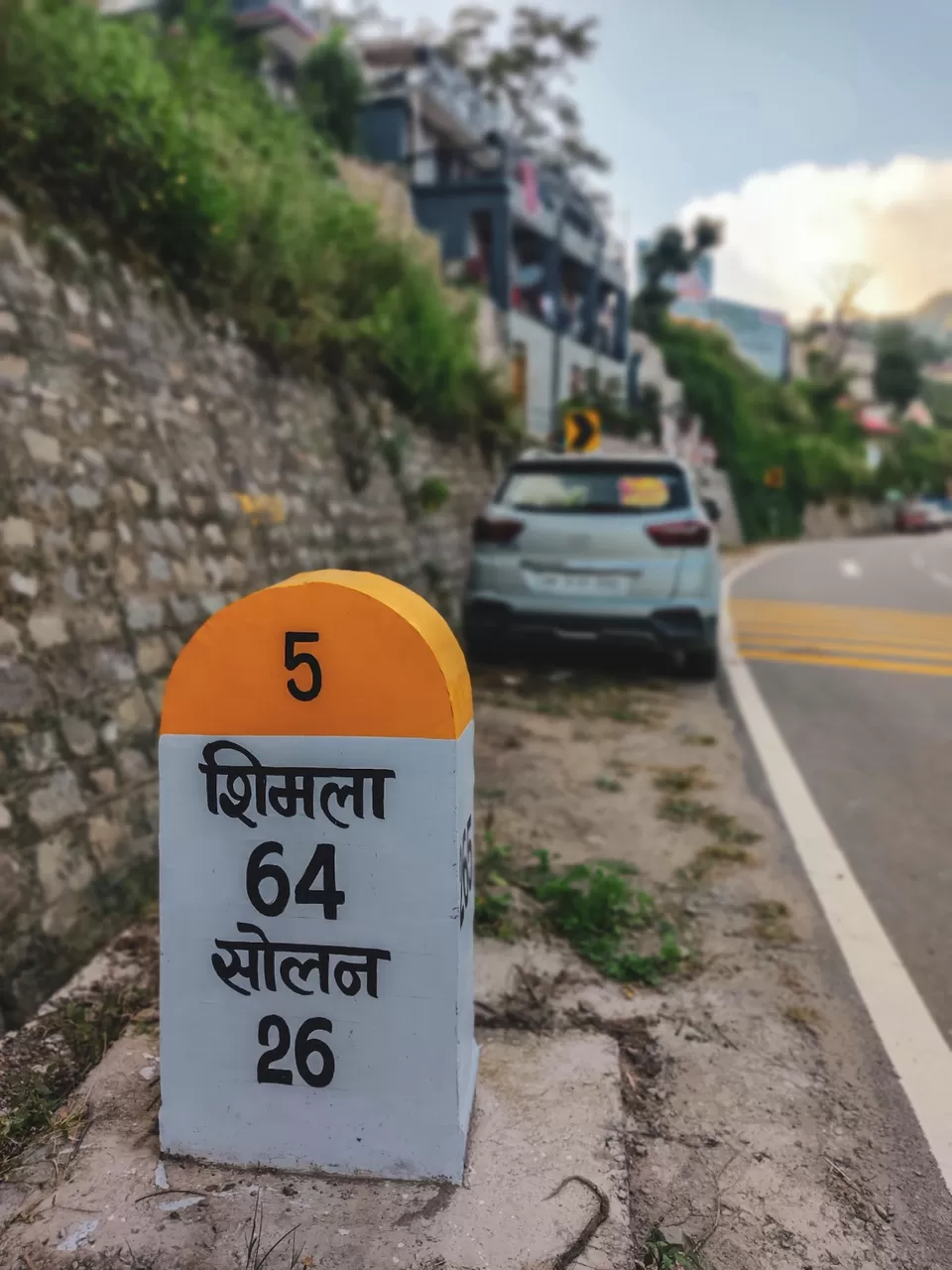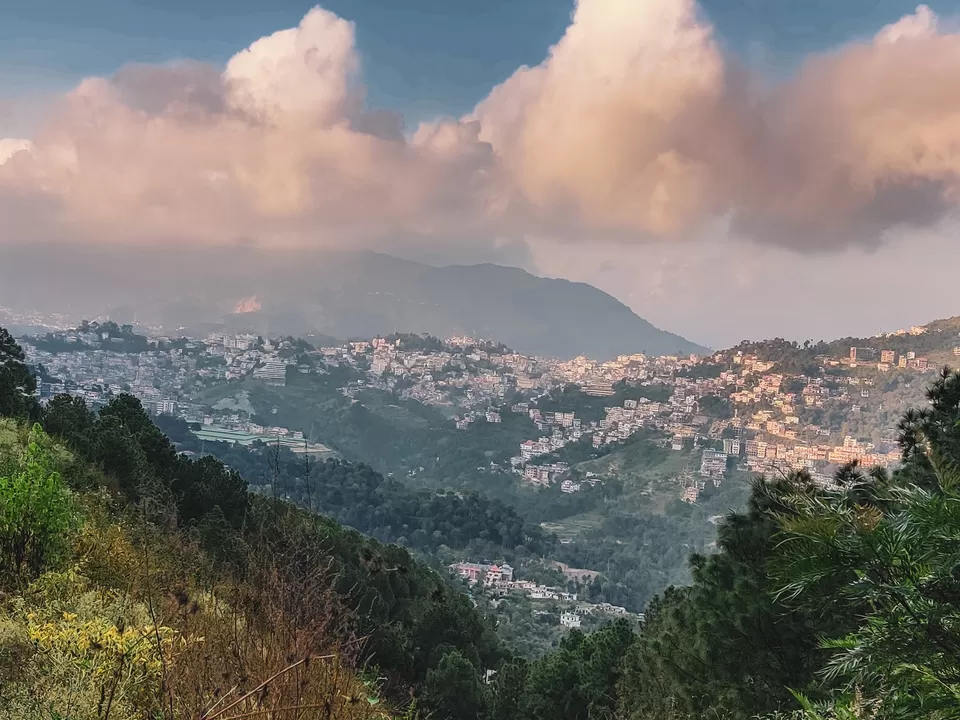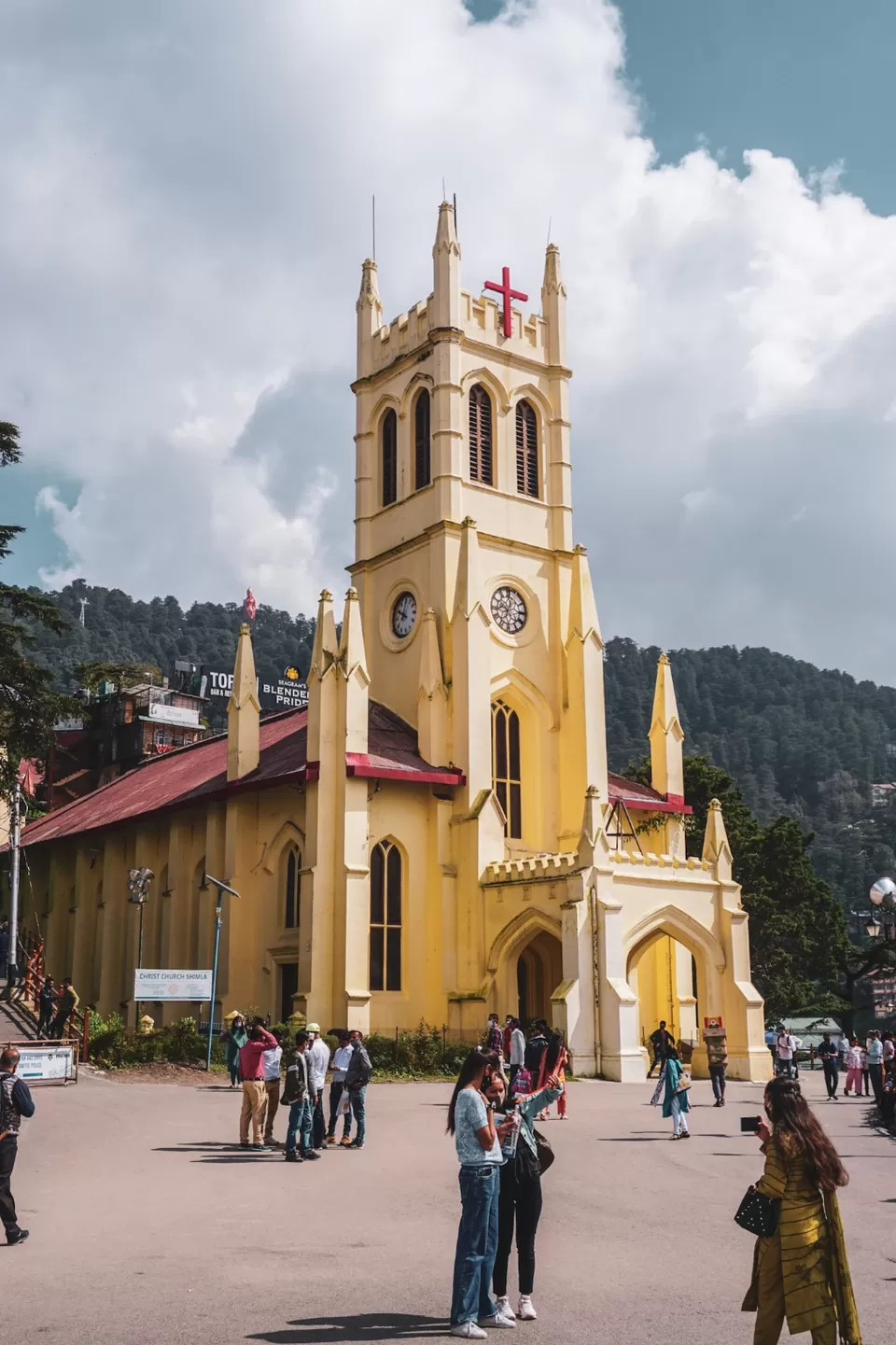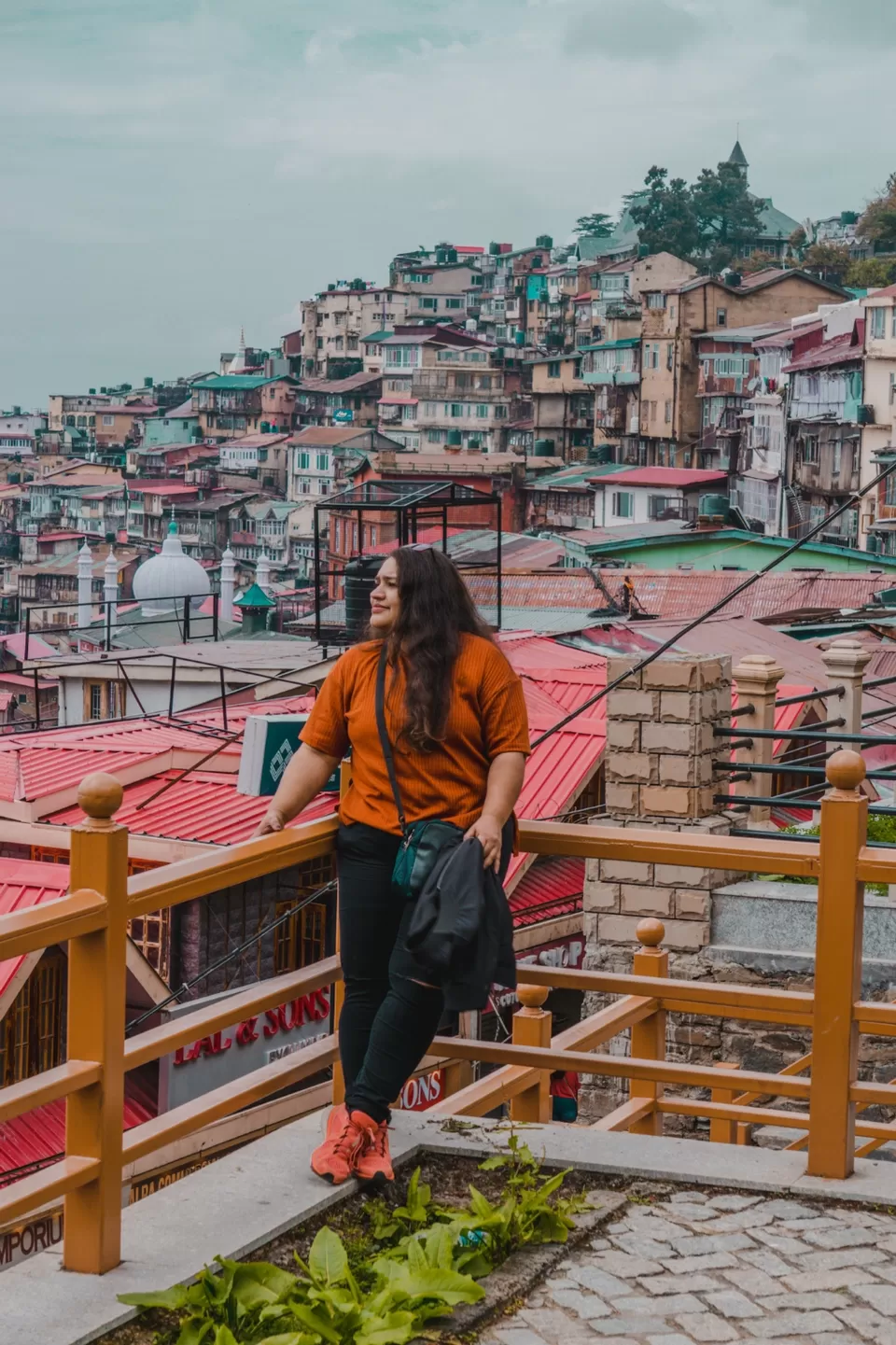 After Shimla it was time for the next stop. Can you guess which one?
Manali it is . I know it's a little overrated but It's Manali and it still feels the same visiting Hidimba Temple still reminds me of Yeh Jawaani Hai Deewani movie, shopping on the Mall Road,buying local souvenirs still makes me happy.
We stayed in Manali for two nights and left for the next stop, Jispa.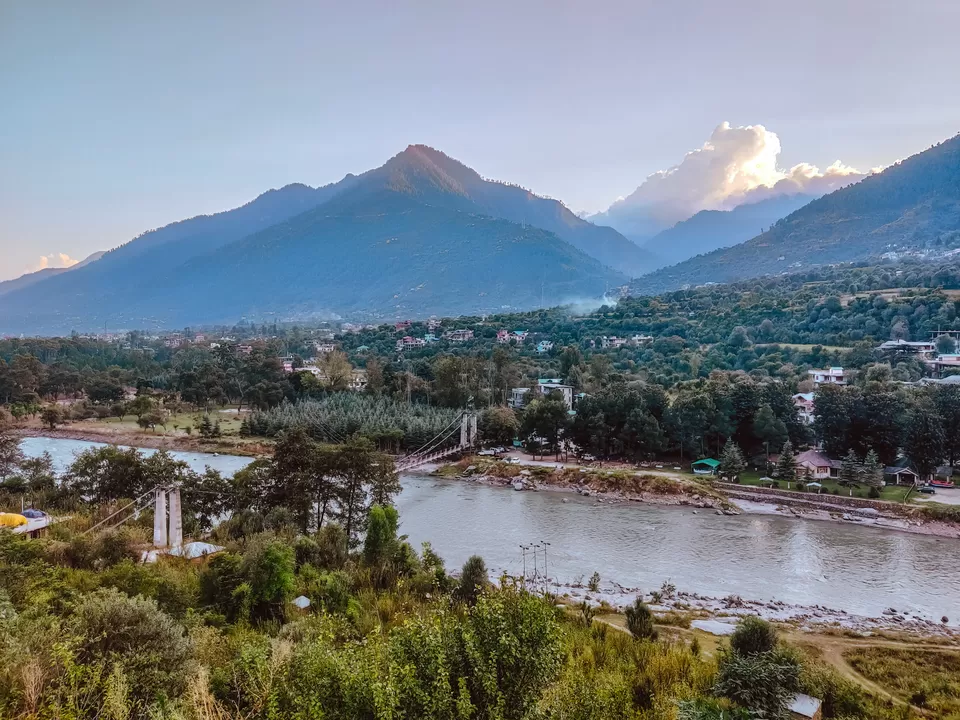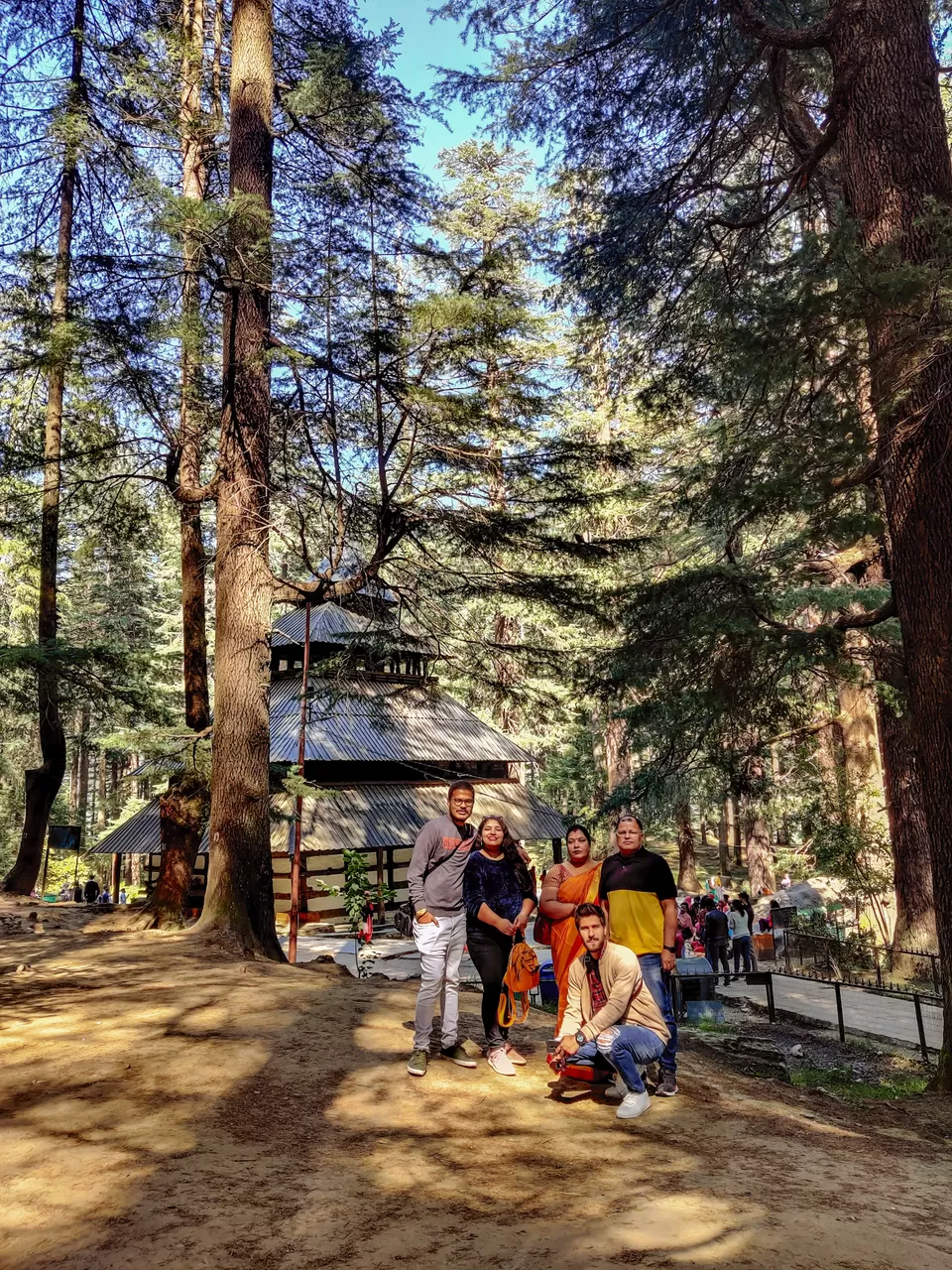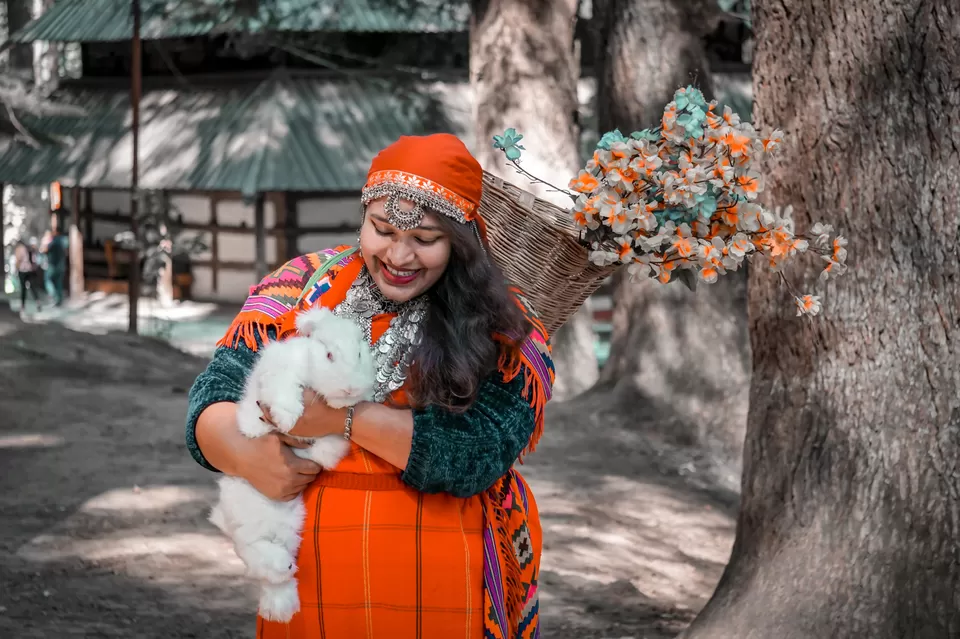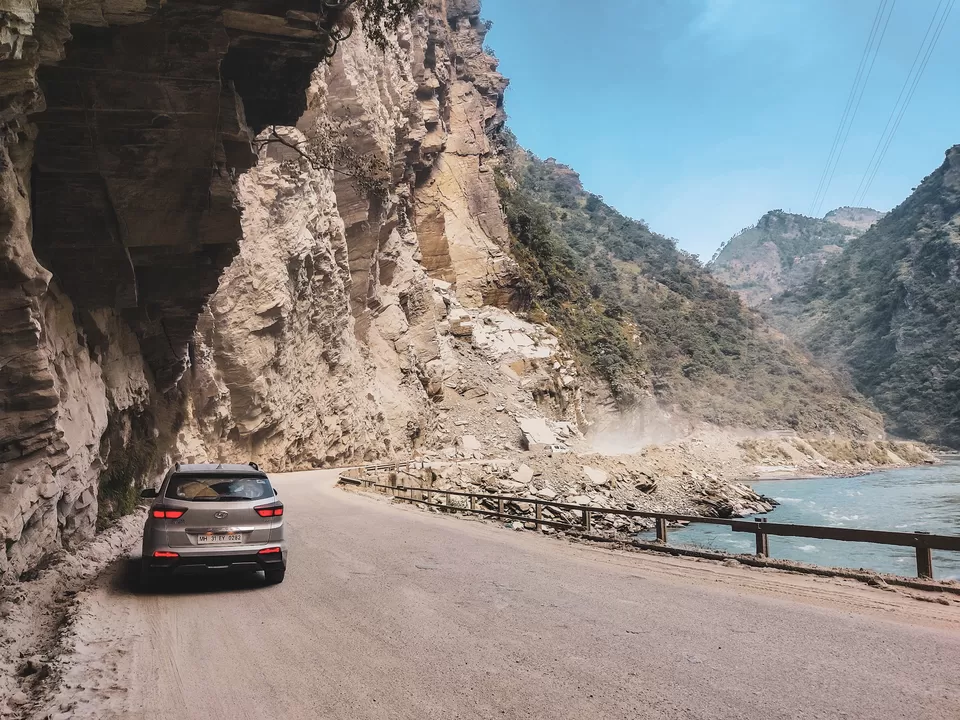 Stay in Jispa for a night and then leave for Leh early morning Because the distance you have to cover to reach is less than 300 and it takes time. (Distance -100 km, time taken -2 and half hours).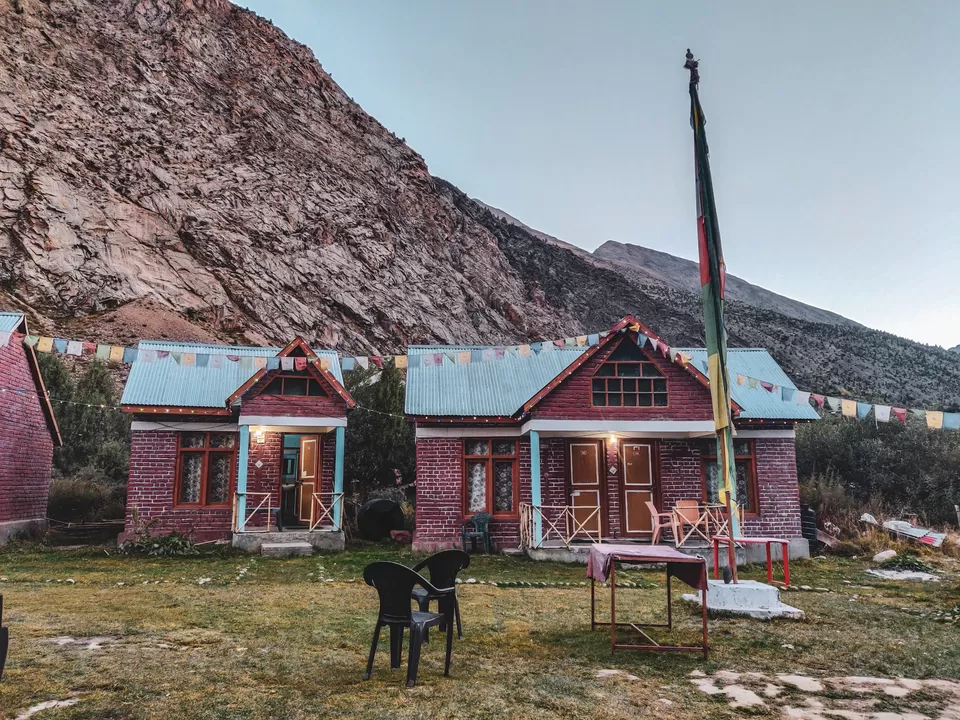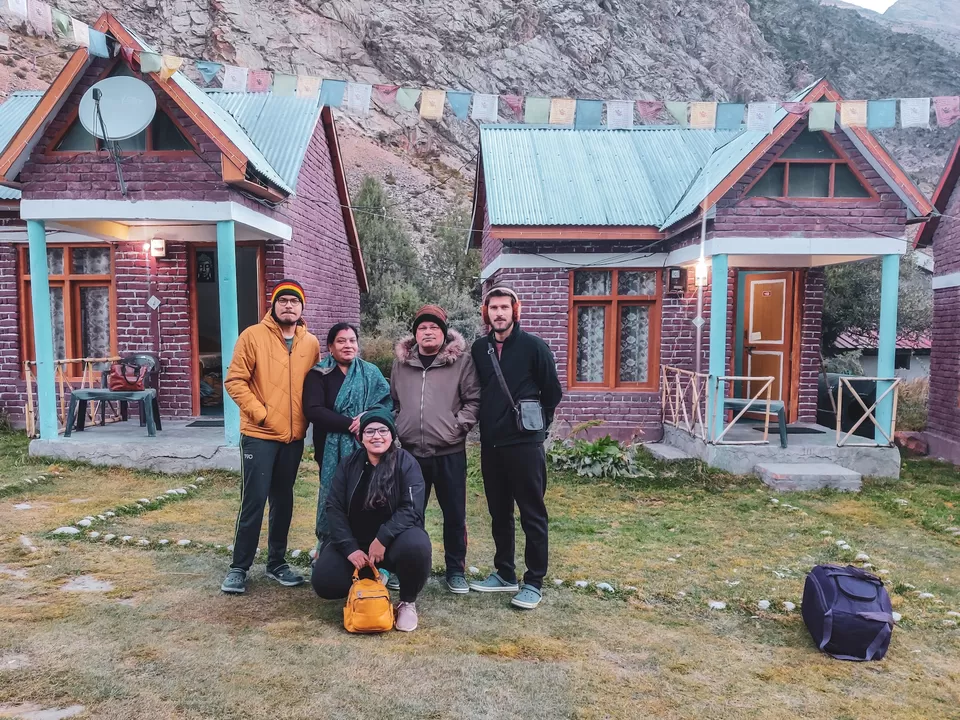 You can visit some more places if you have two more days to Stay in Leh. I had these locations planned but as my brother was the only one driving ,it was not possible to cover 400 km in a day with pics nerds like us. Definitely visit one the Puga Valley and Tso moriri lake.( distance 210 km ,time - 6 hr). If you're planning to visit these places then I would recommend you to stay overnight in a tent or in a hotel somewhere around it because it's not easy to cover 400 km in a day in a mountainous area, especially when you are busy clicking pictures of such beautiful locations.
You can leave from Leh in the morning and take a stop in Kargil. on the way you can see many places places like pathar Sahib Gurudwara, Lamayuru, the moon land of Ladakh. You can also see the Kargil War Memorial.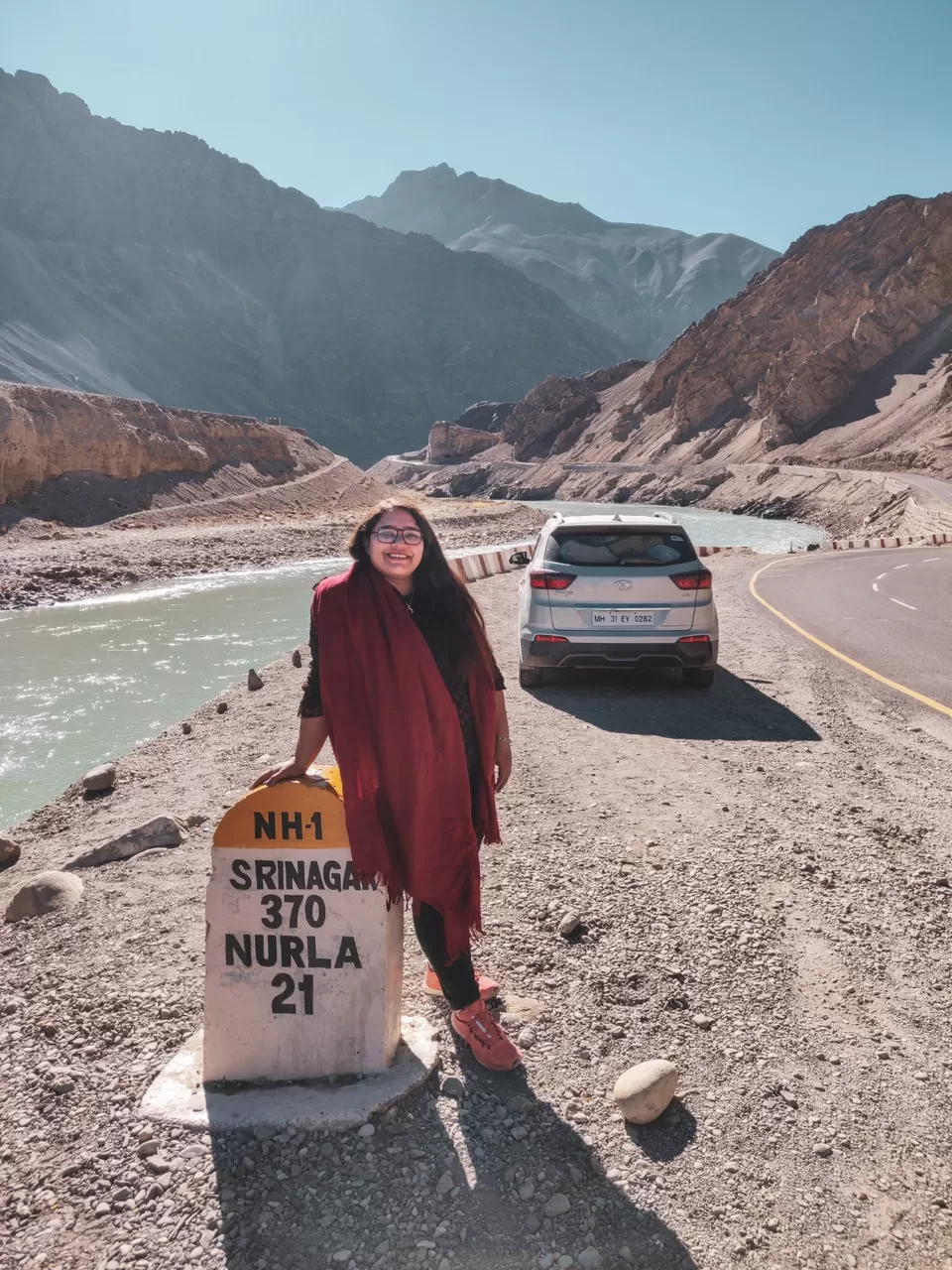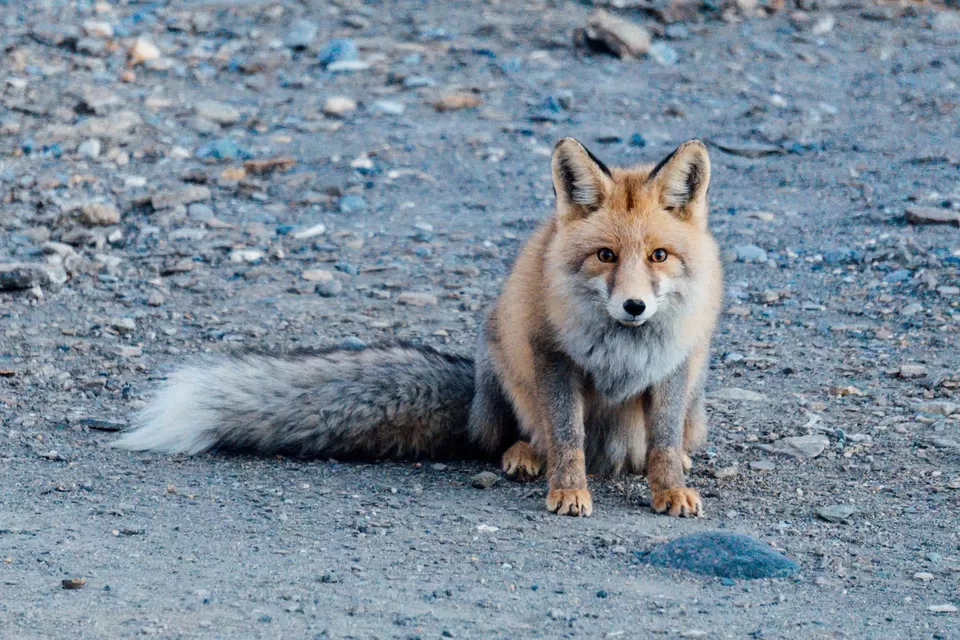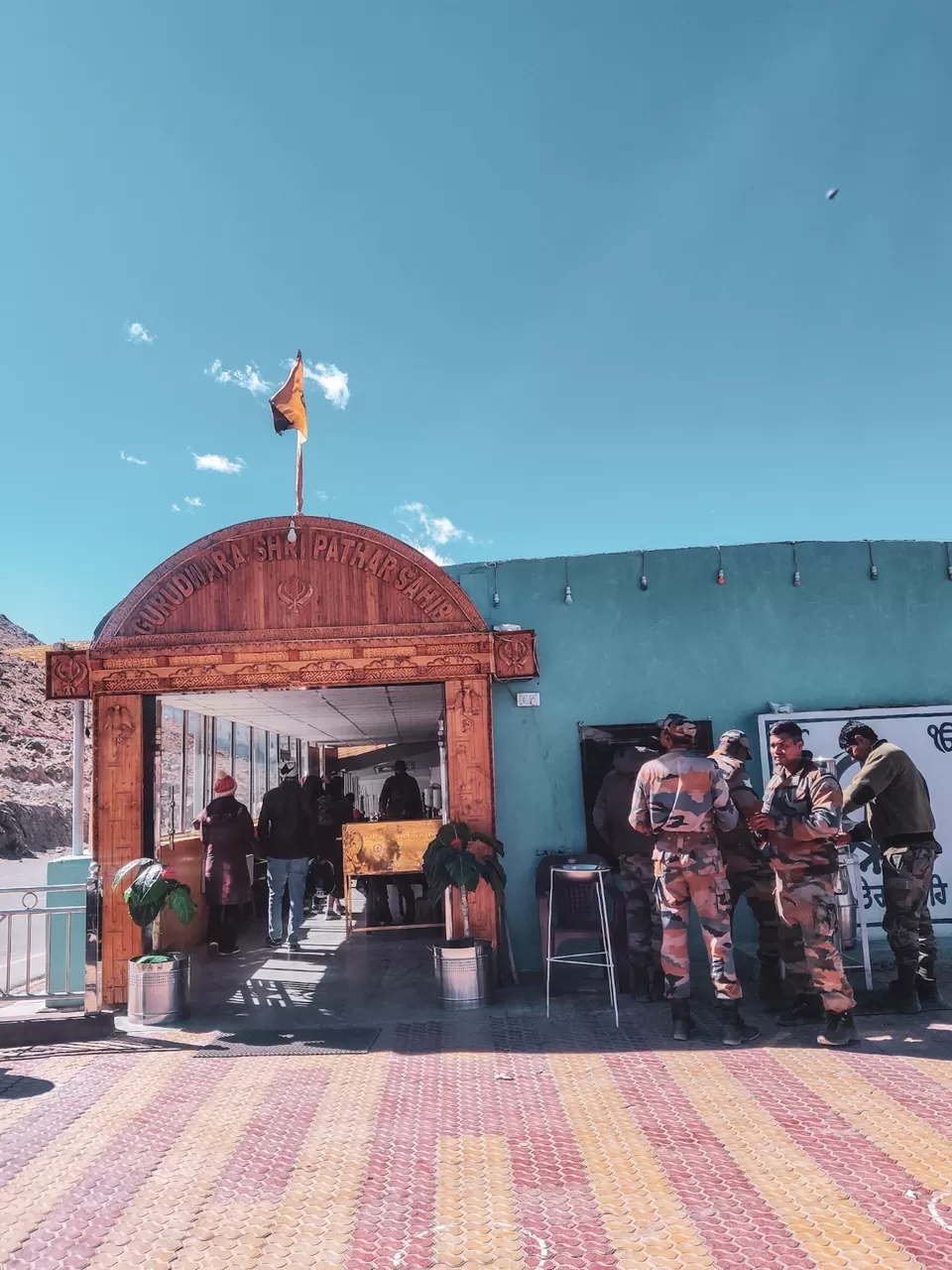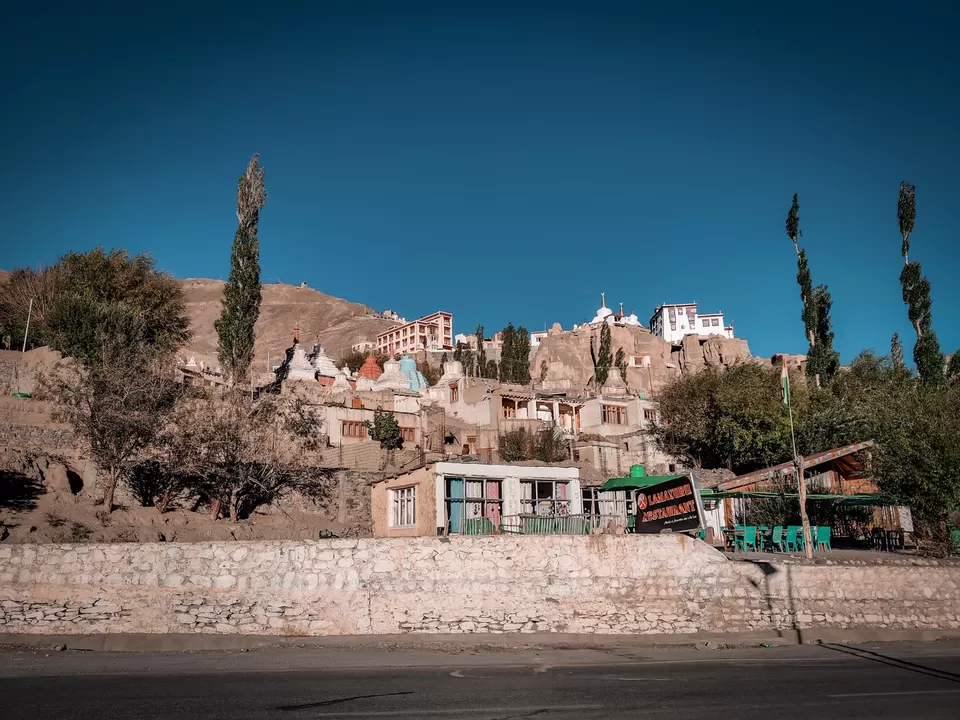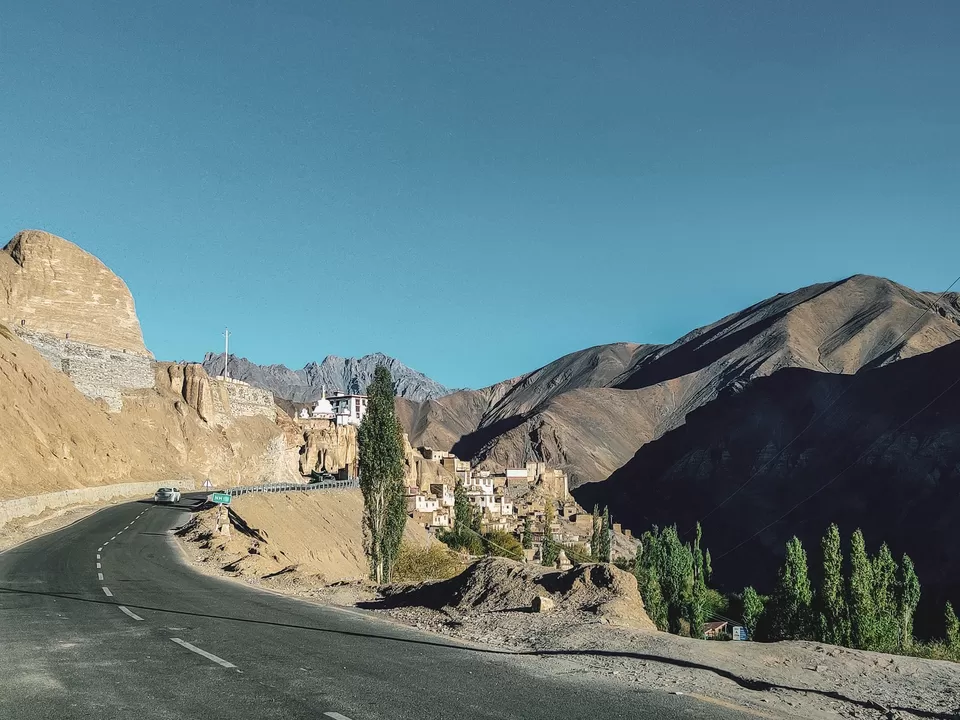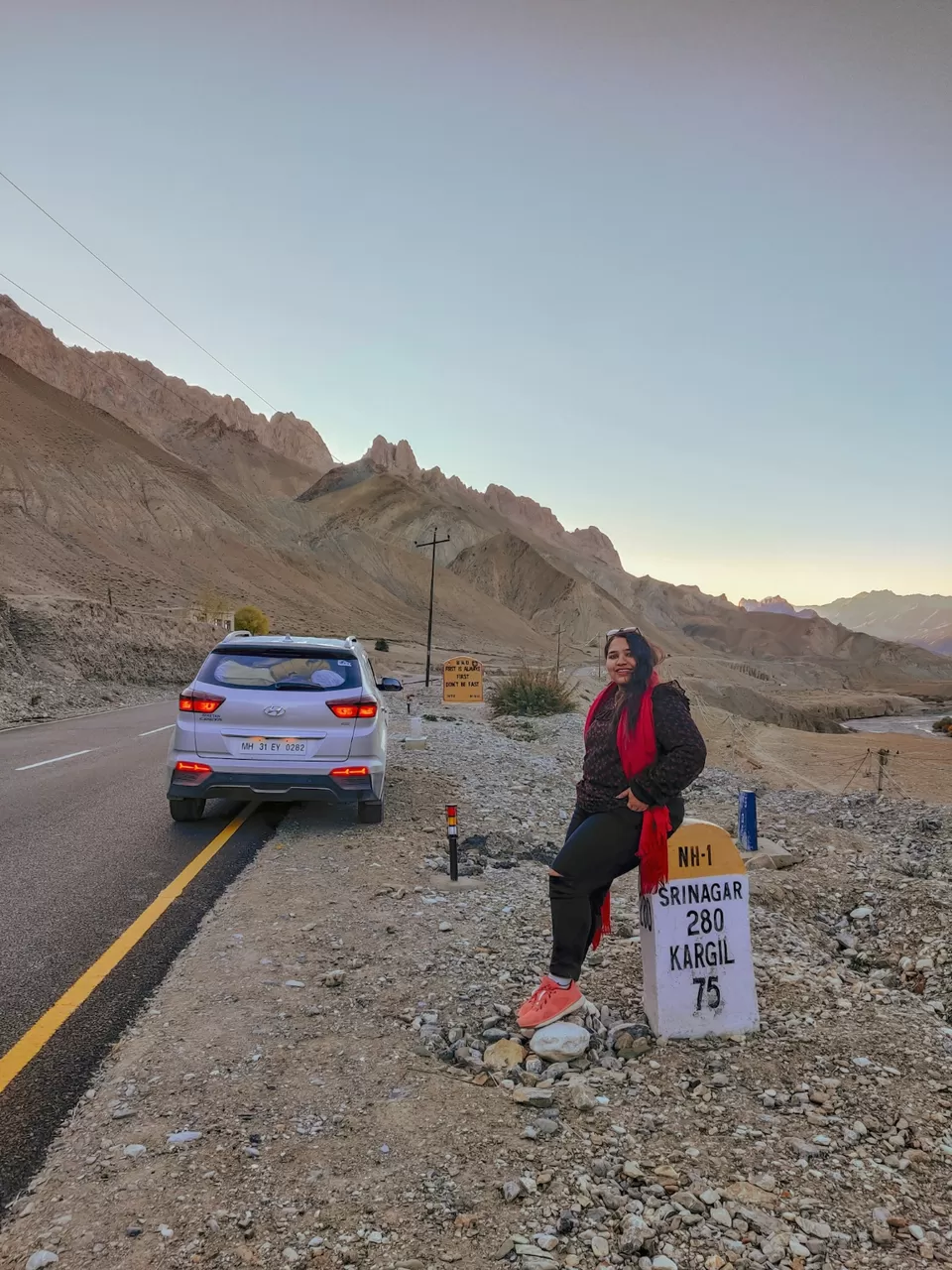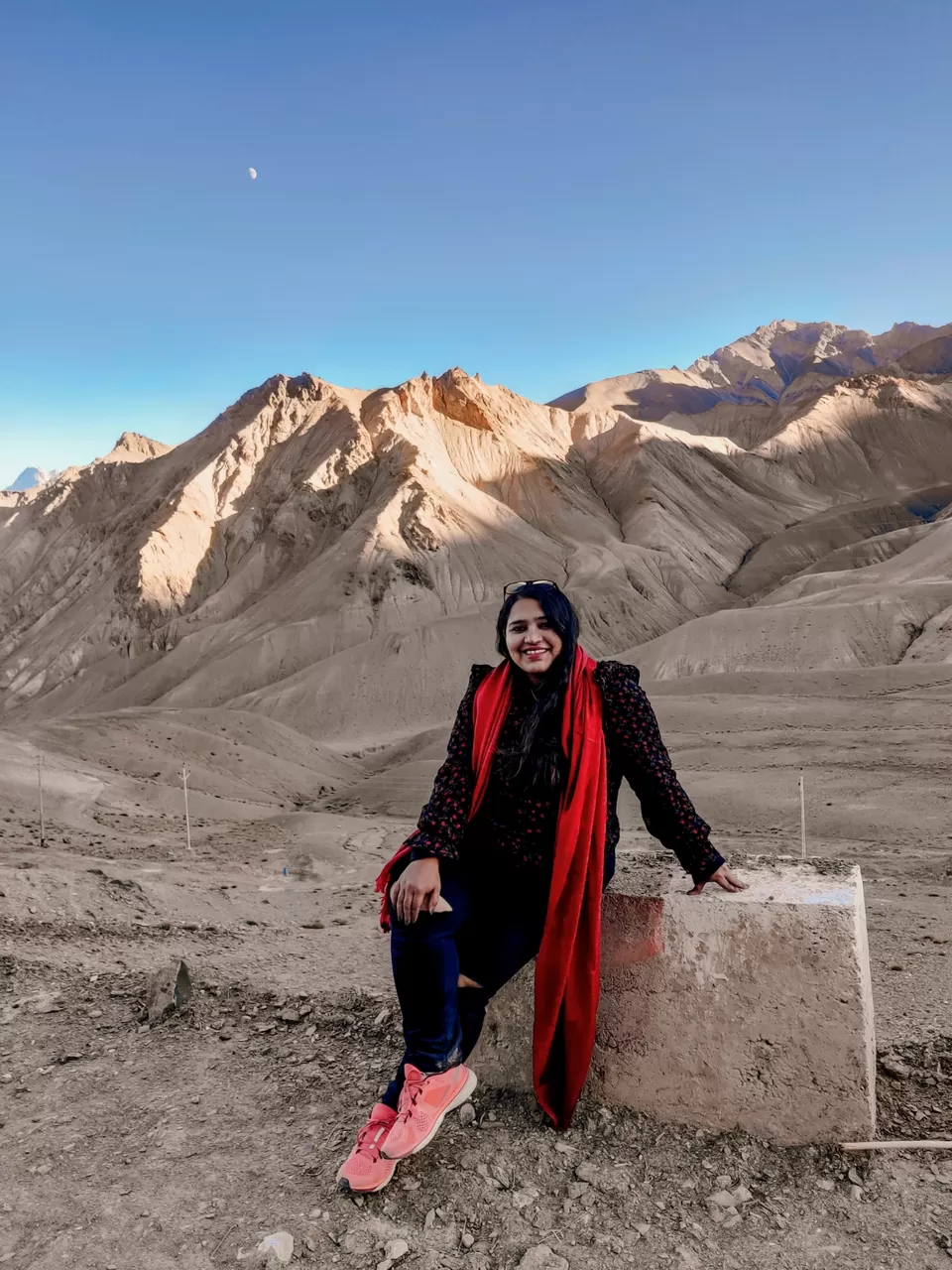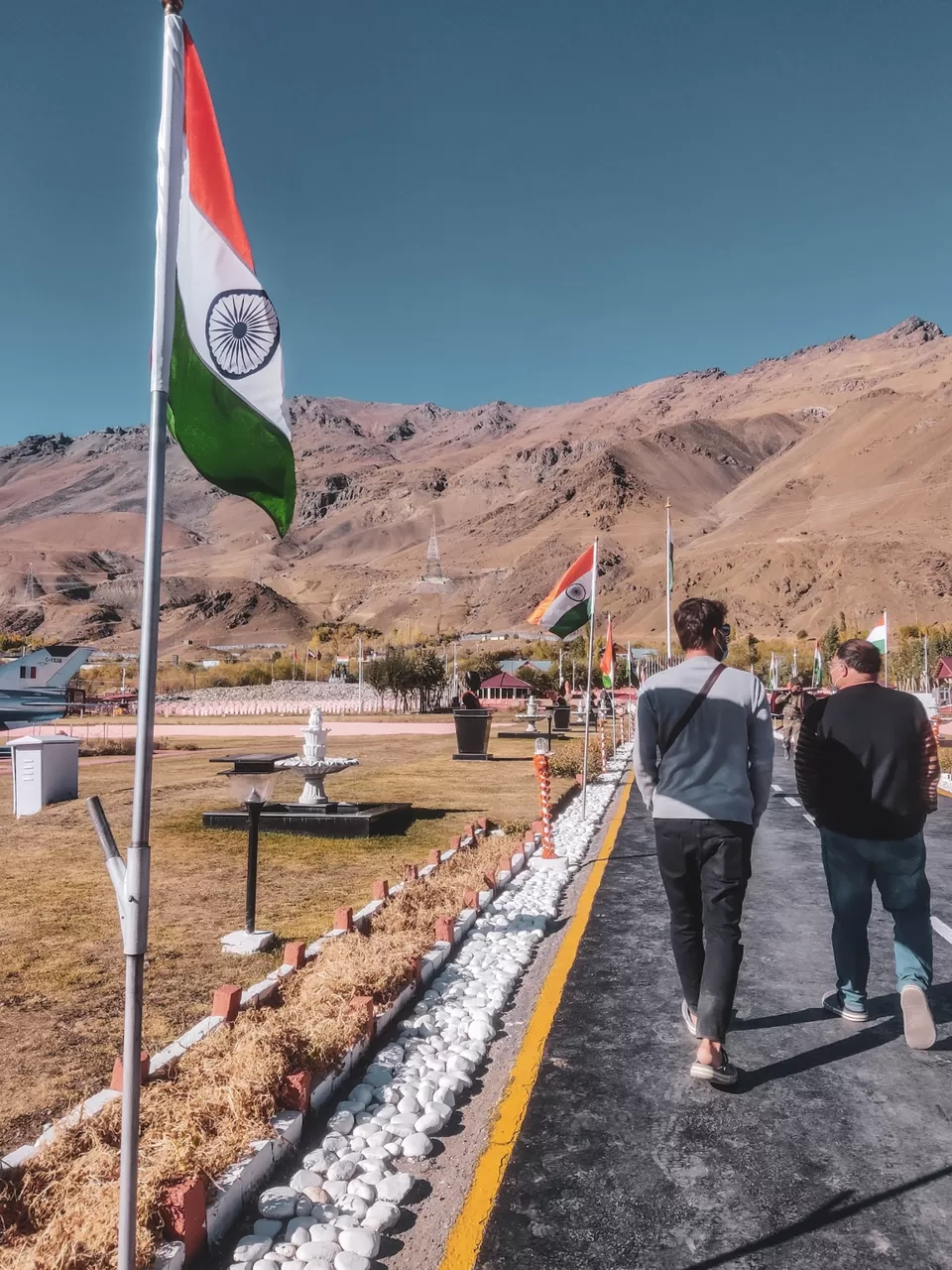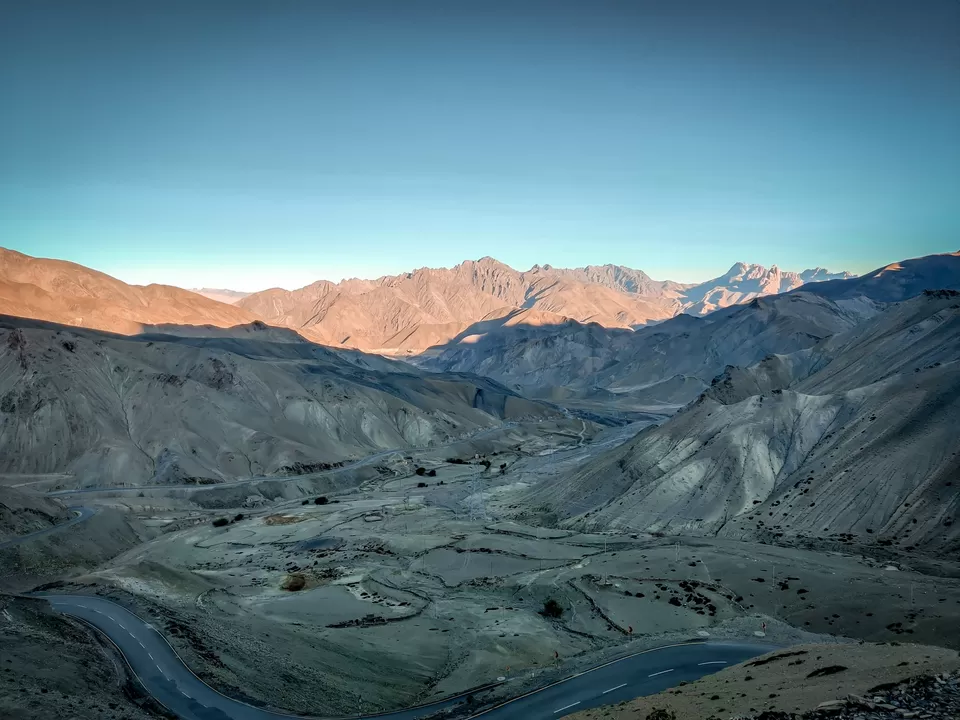 why jispa?
When you're travelling from Manali to Ladakh, it's recommended to make a stop in the middle because the distance is around 470 km. I don't recommend travelling at night when the sun is down. We initially wanted to stay in sarchu but as we were travelling in the month of October it was not recommended as The temperature goes below -7°C and windy. Sarchu and pang are the recommended places if you are travelling in the month of April to September because the temperature is moderate and it's in the center so that you don't have to cover a longer distance in a day. There are many tents available on site and they are pocket friendly.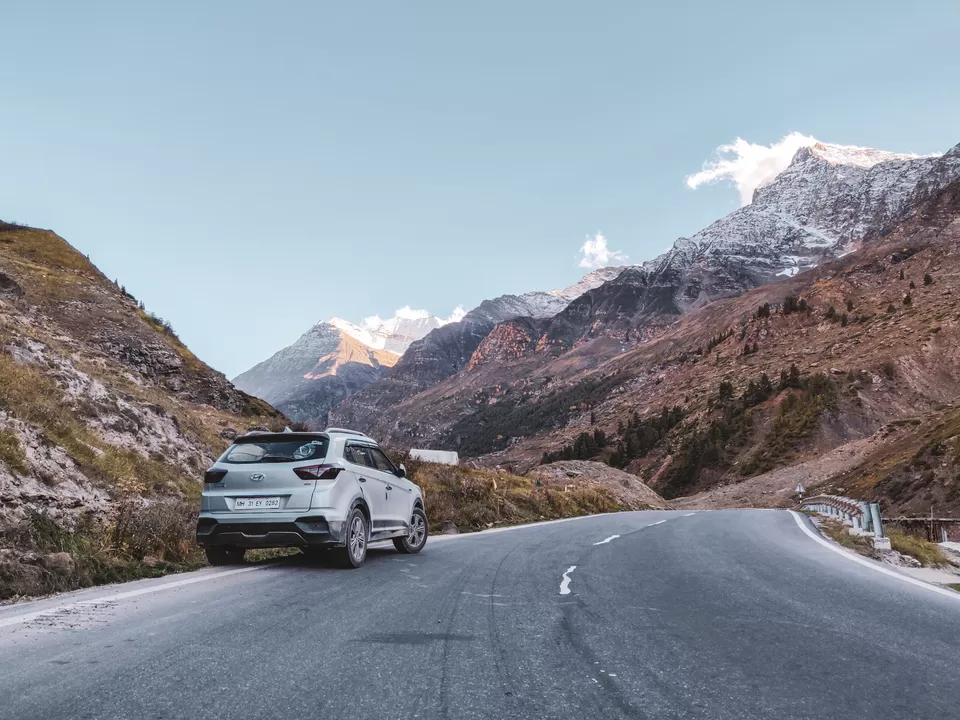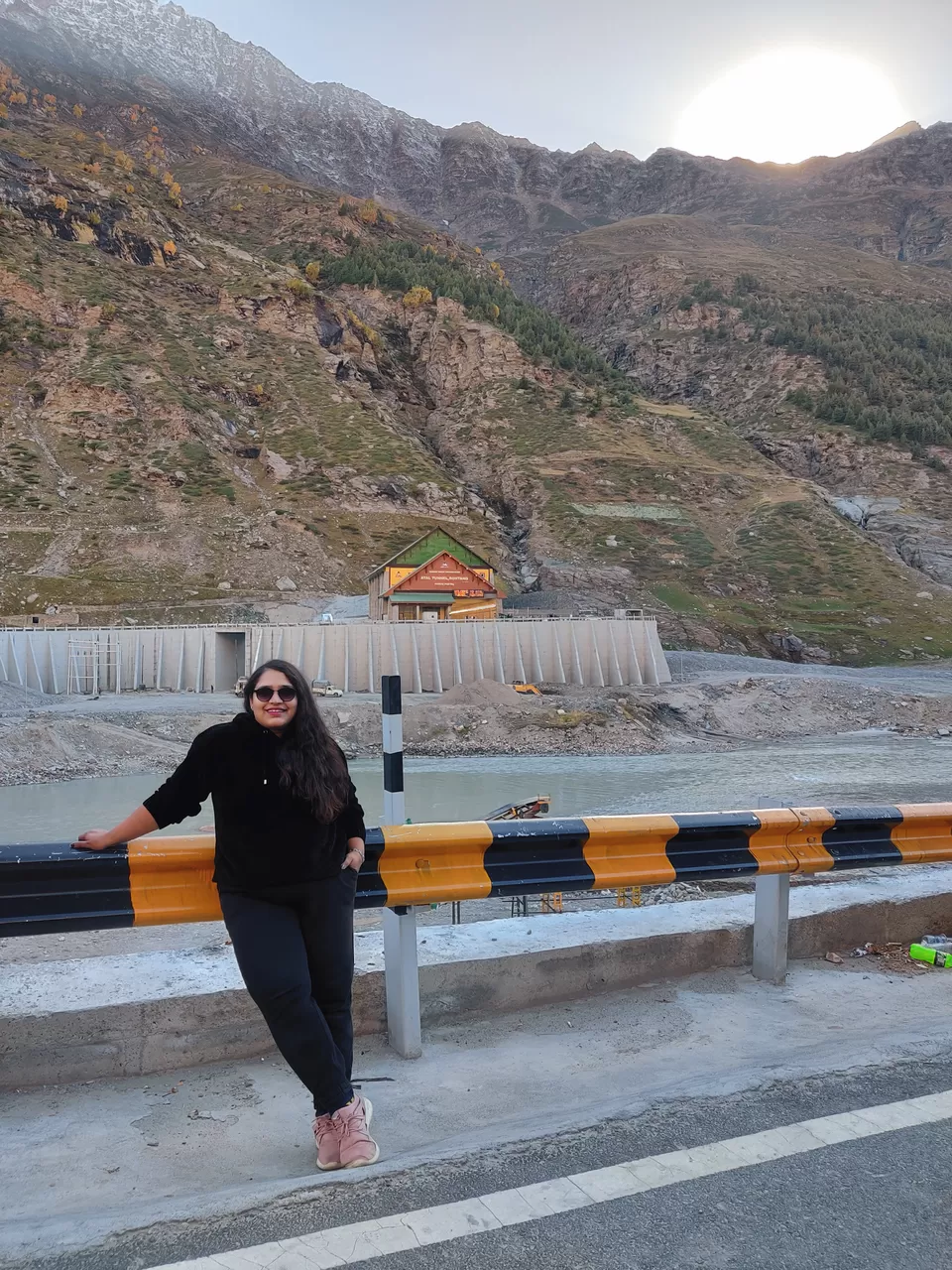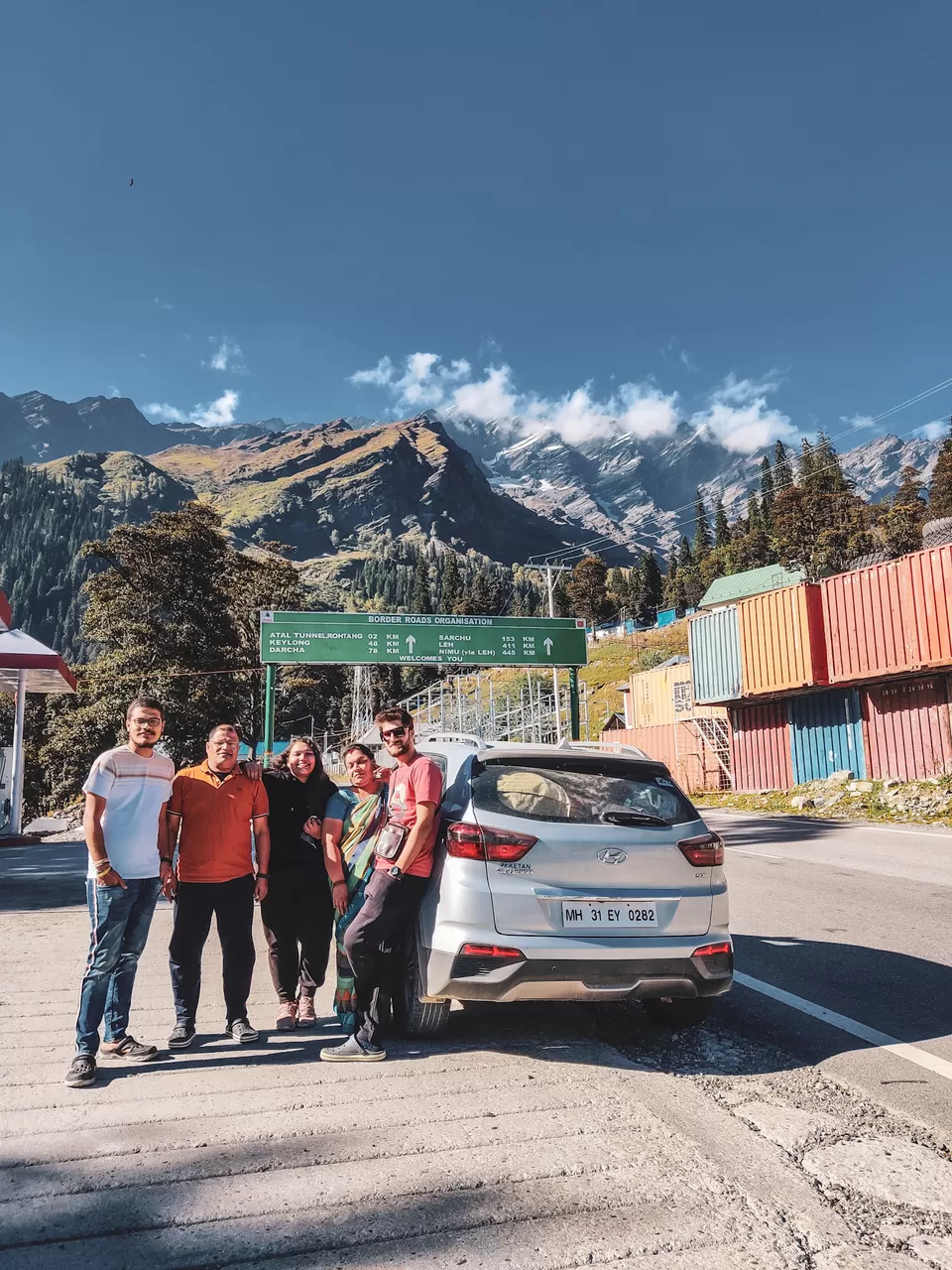 Now we all have seen hundreds of YouTube videos where people are showing how bad roads are from Manali to Leh and how you should not travel on that road most of the time but my experience was totally different if you ever want to go to Ladakh and you have a 20% doubt whether or not you should travel by road then take my recommendation ,this will be a trip of your lifetime.
With proper precautions your trip will be as smooth as butter, believe me. The distance from Manali to Leh which is around 460 km the only patch that's not good is for 60 km from Sarchu to pang and it can take up to 3 hours to complete. We had to get down many times on the dust road are as our car was loaded 🤣. The road was under construction and the Border Road organization is doing a great job.
Leave from jispa early morning, enjoy the scenery on the way and reach play by evening. The best part about this route is you would want to stop at every point because everything seems so beautiful and in every 10 to 12 km you will see a change of atmosphere the change of colors of mountains the change in the sun rays and everything else and you don't want to skip that that is the difference you feel if you travel by road which you probably will miss when you take any other route. (Distance -340, time taken -14hr).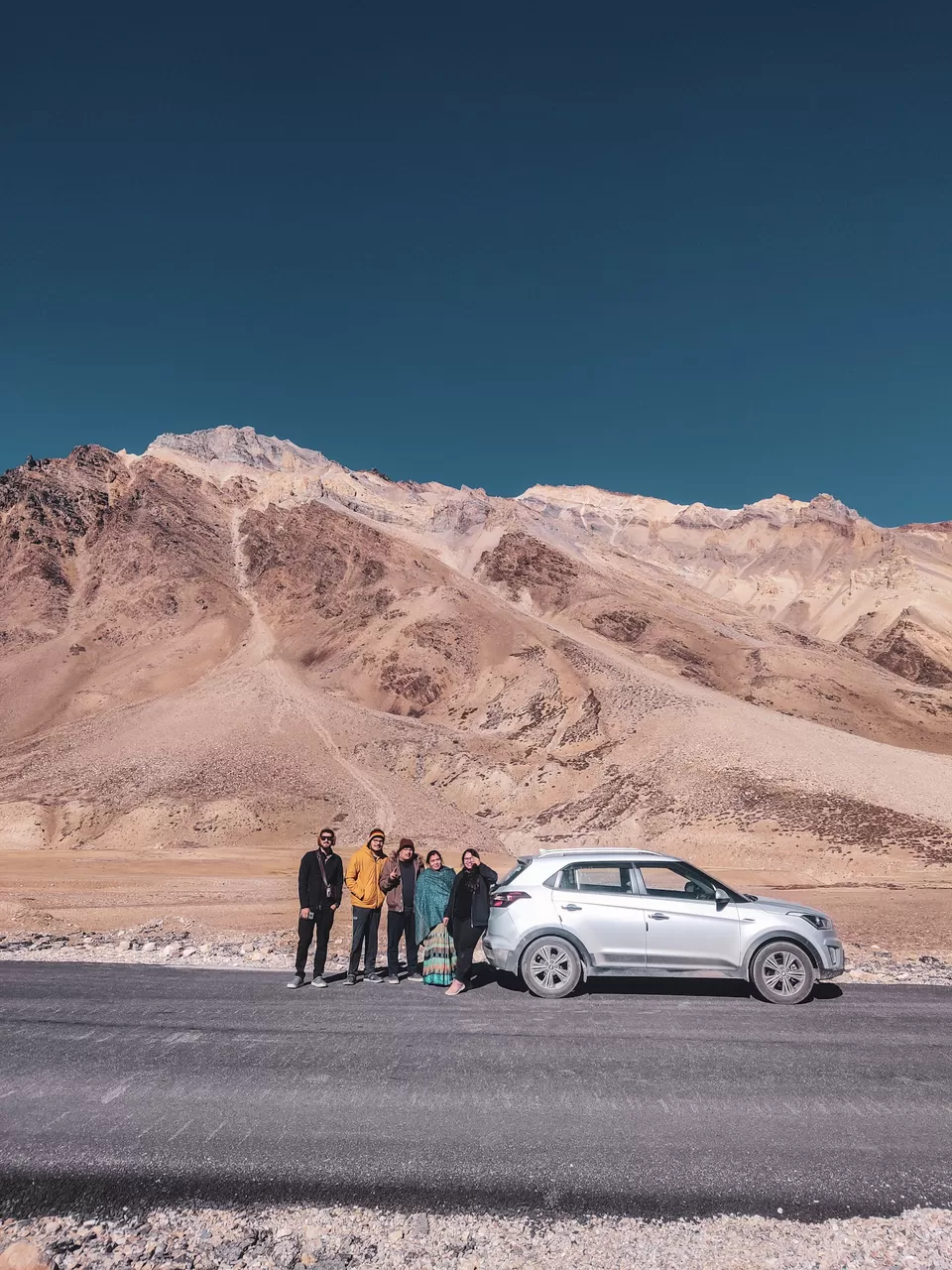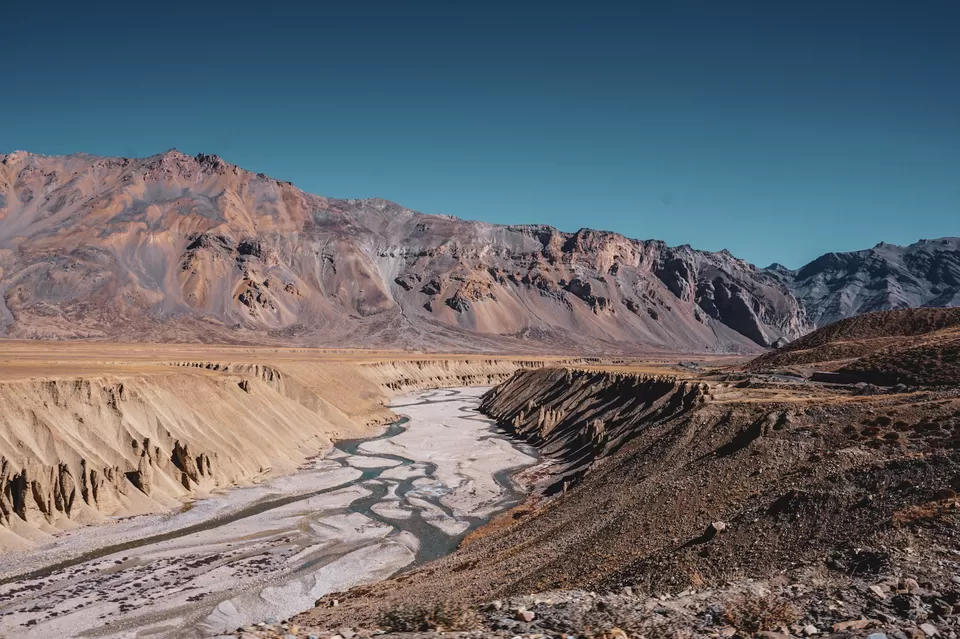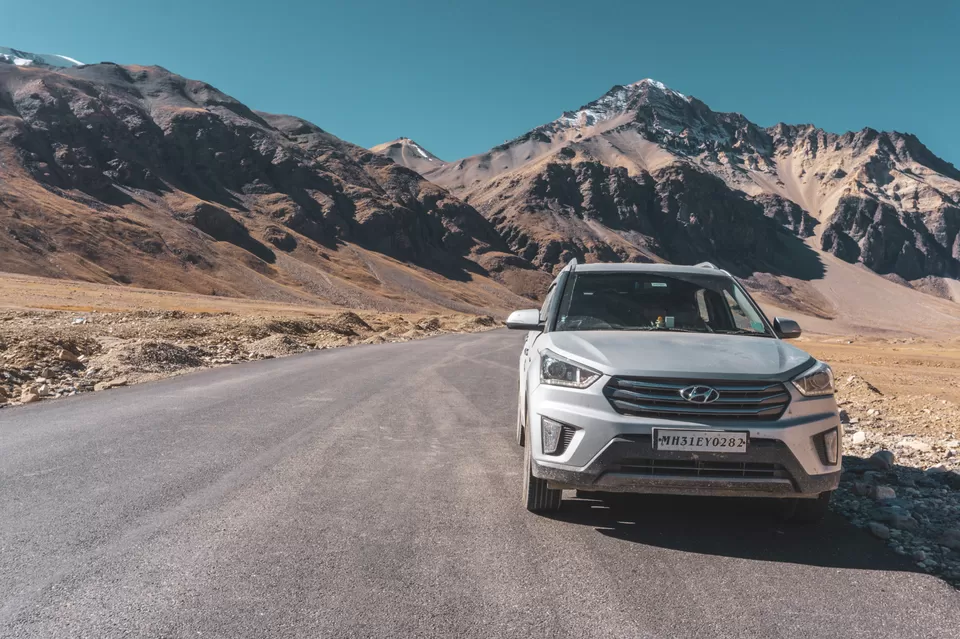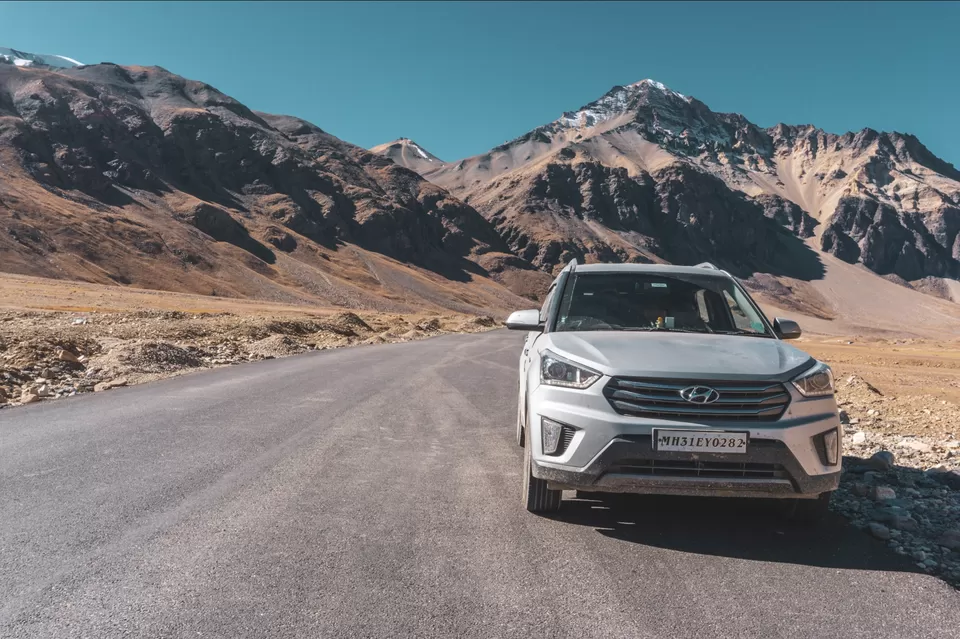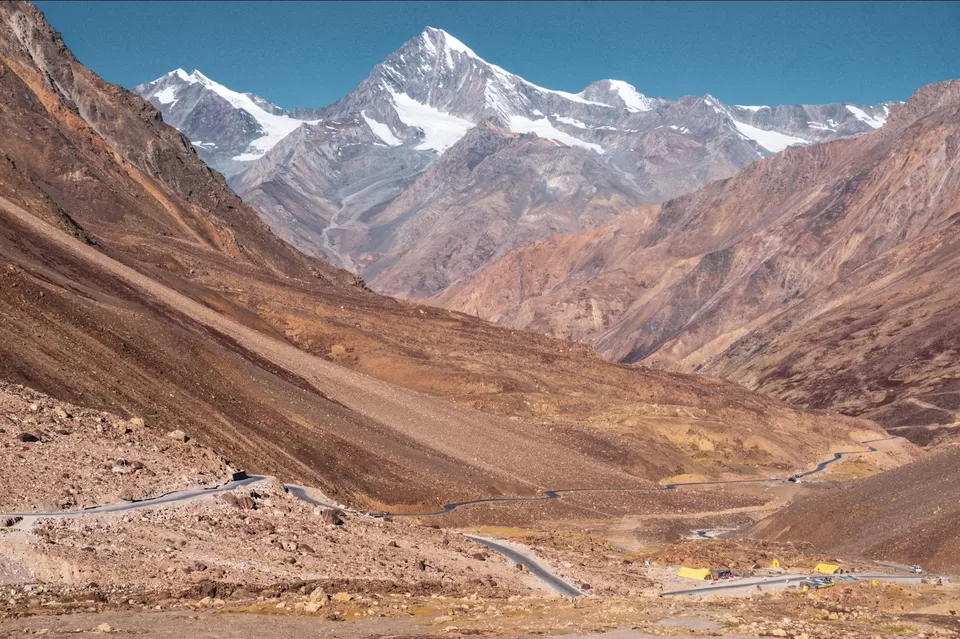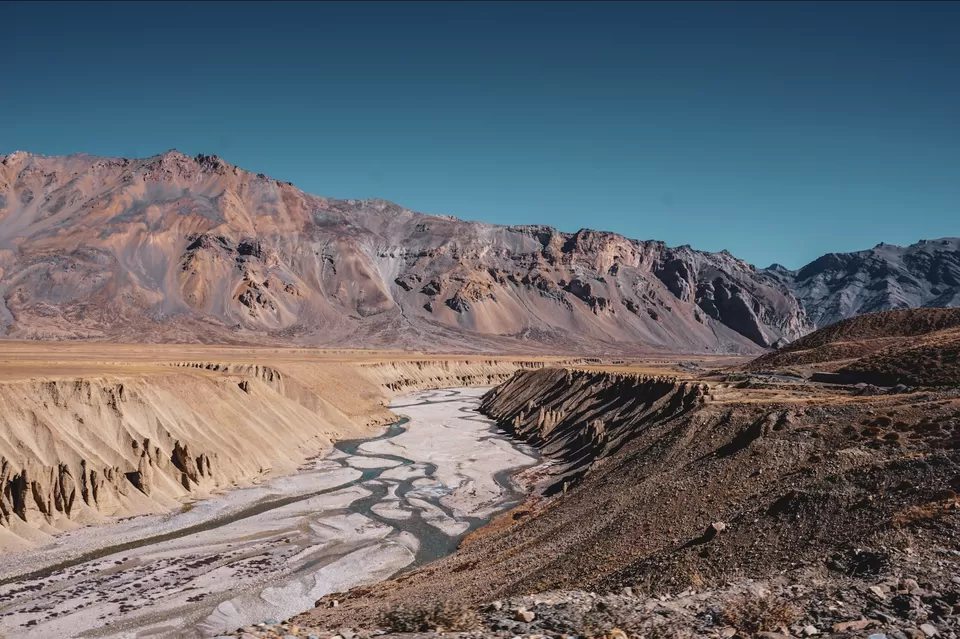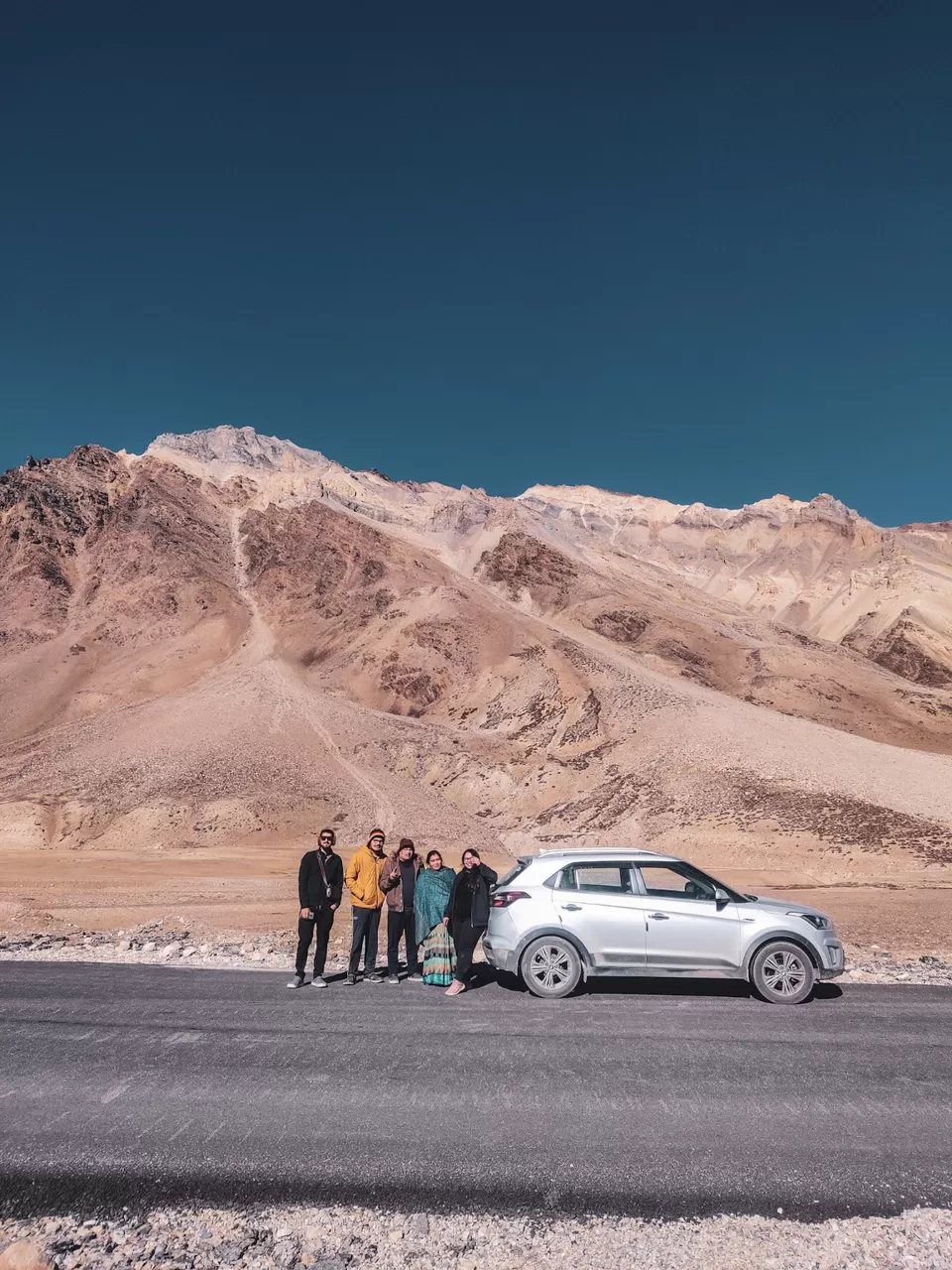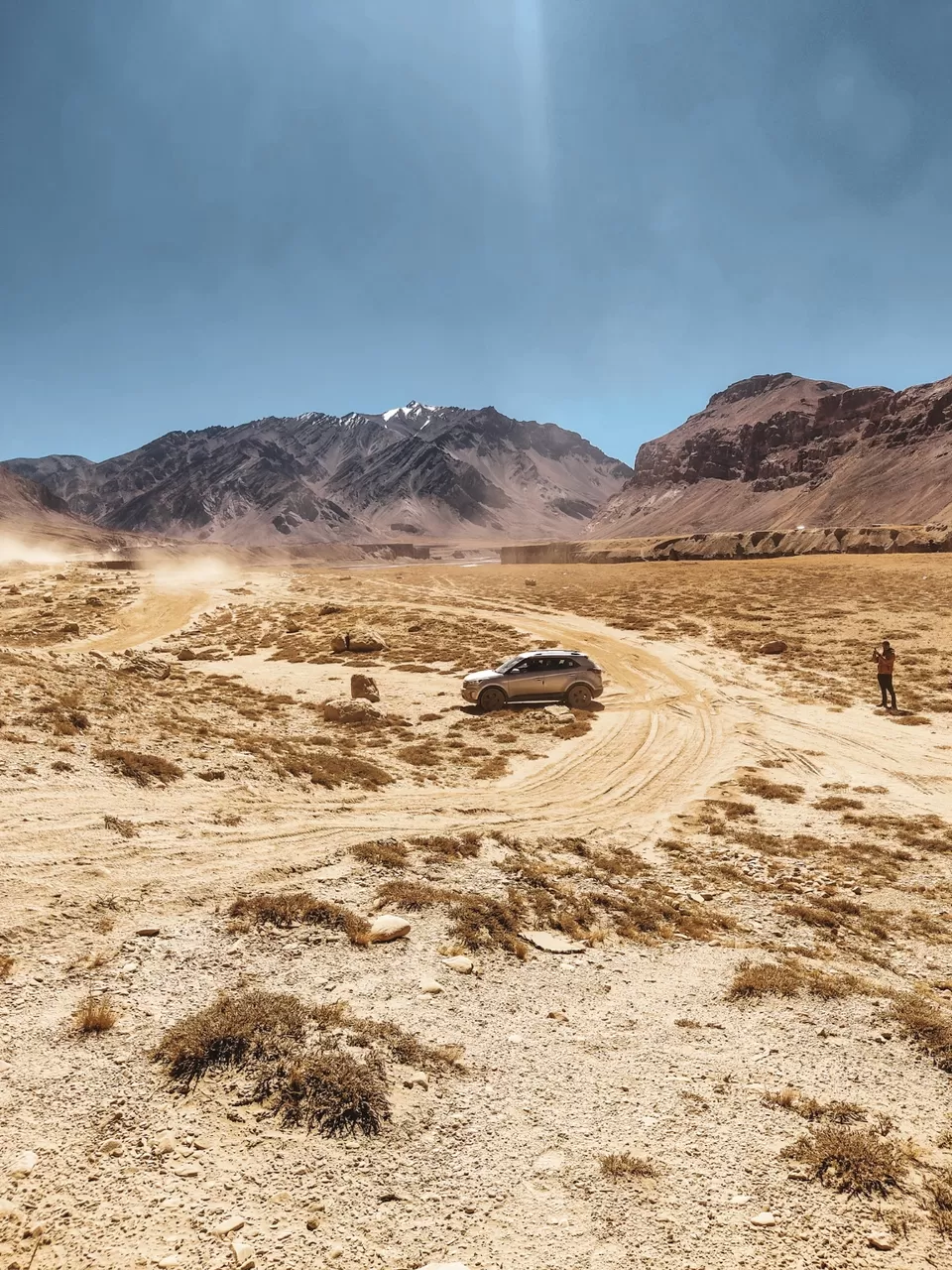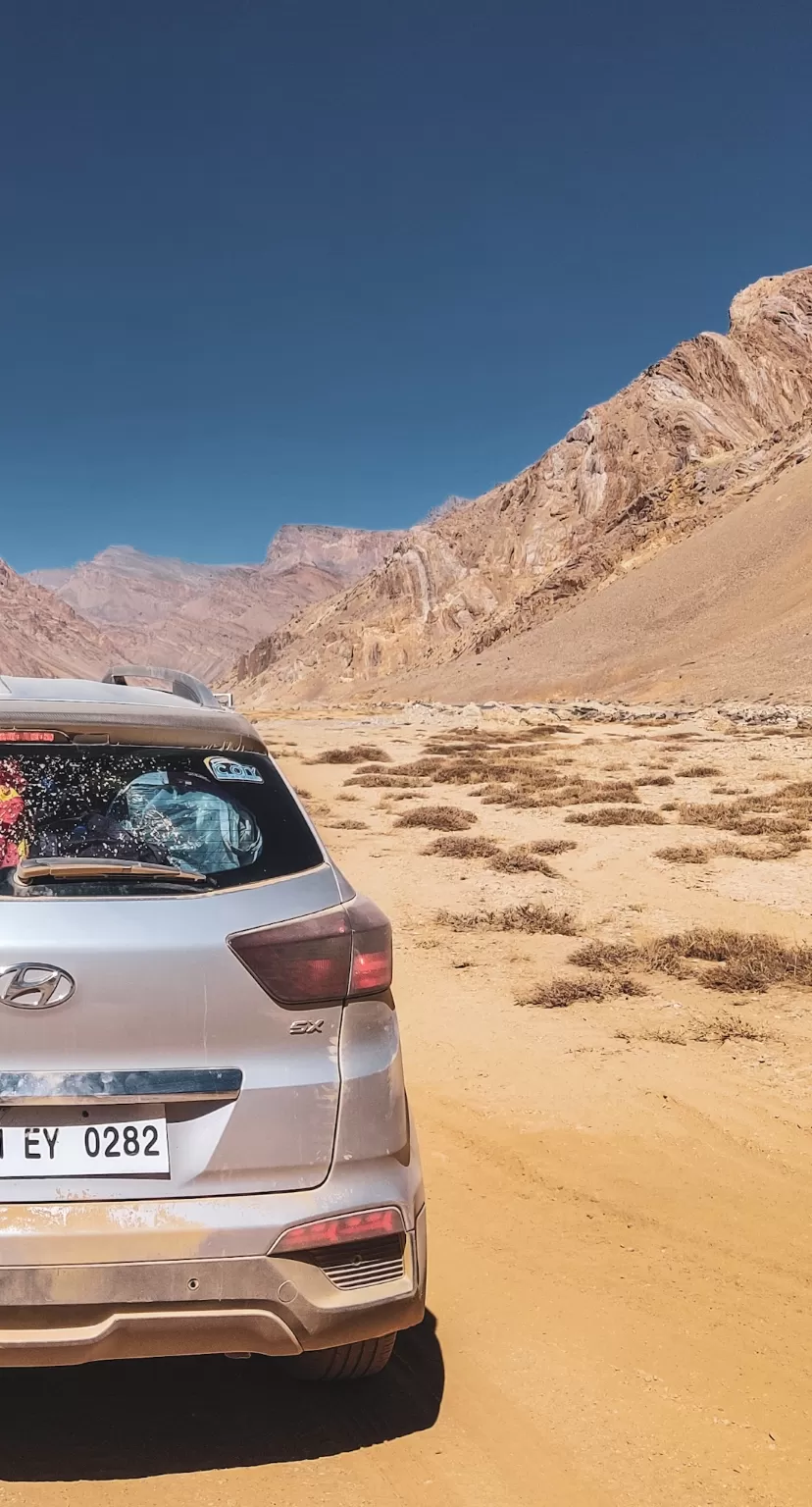 After reaching Leh give your body to acclimatize for a day or two. The another pro point for traveling via road is that your body automatically gets acclimatized because of the gradual increase in the elevation and not suddenly coming to the higher elevation like by flights. You can visit the local places for the first and the second day visit the local Mall Road market and shop some souvenirs for your loved one.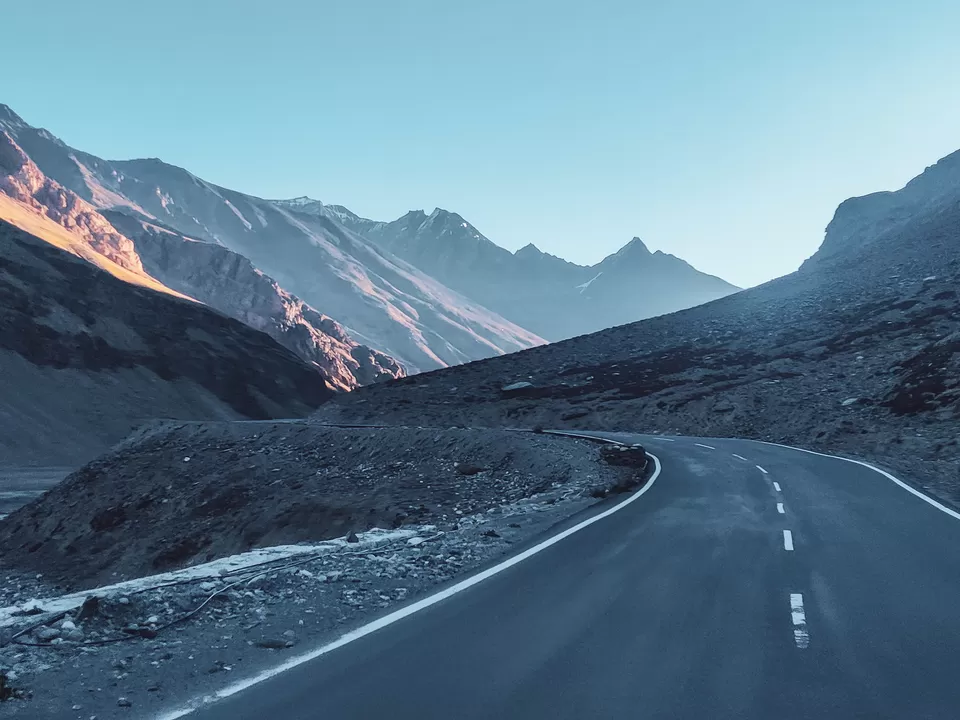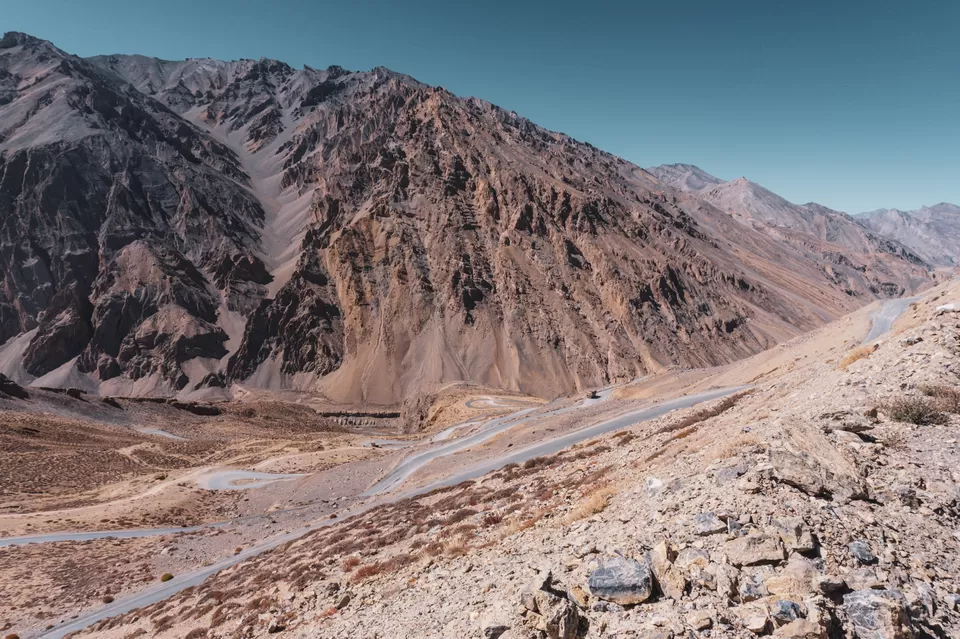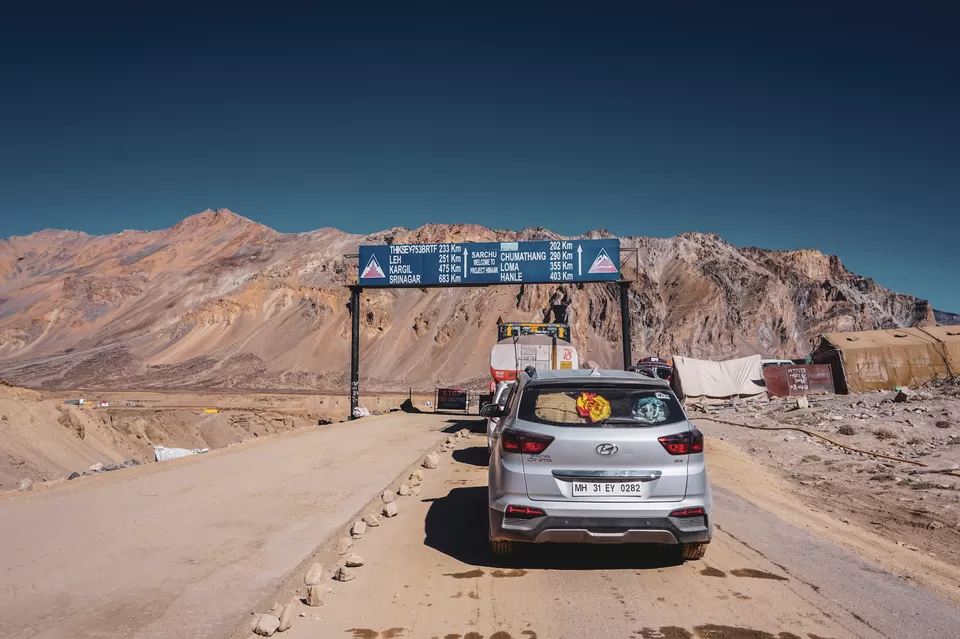 The first two days we visited the local places.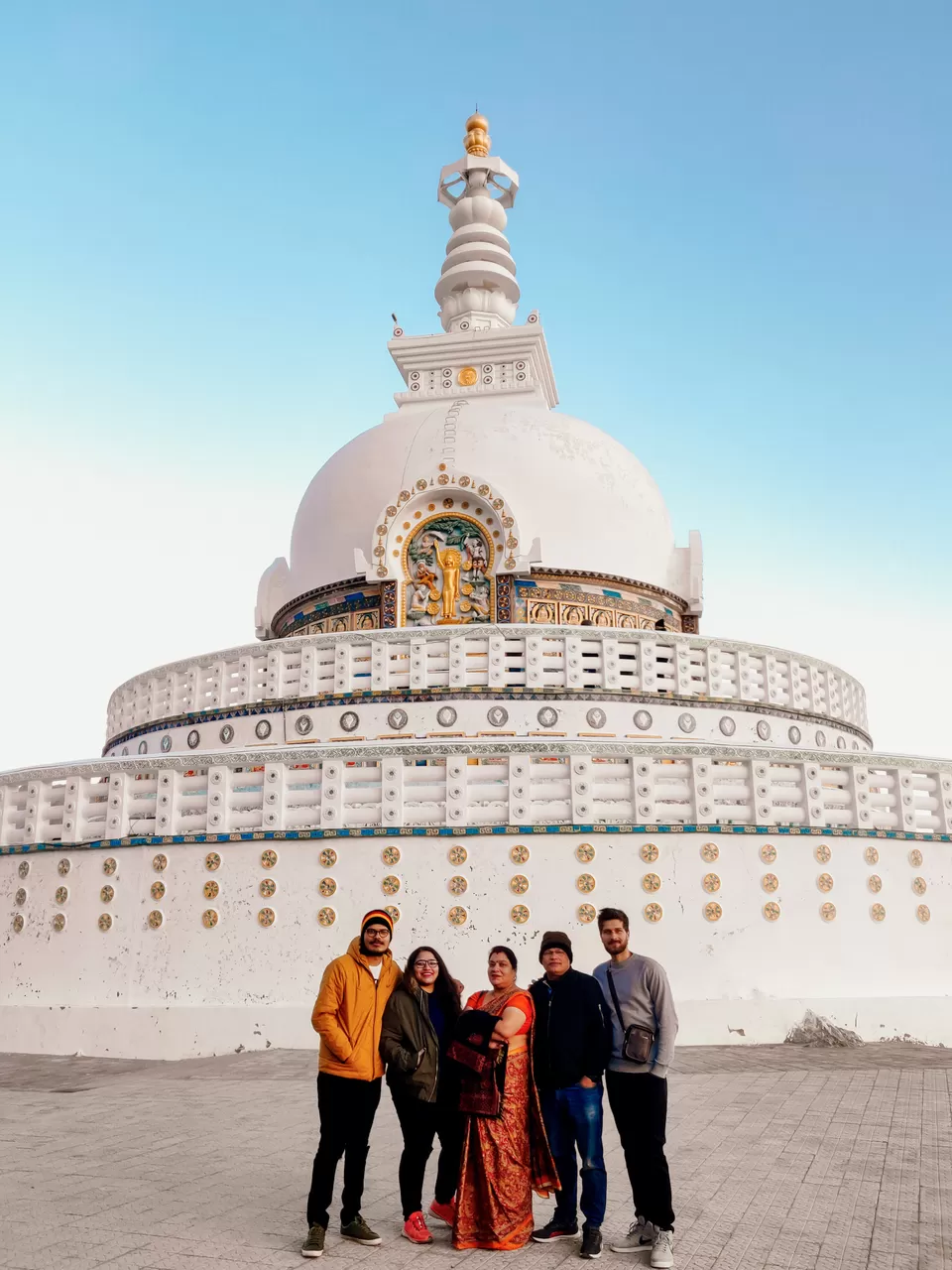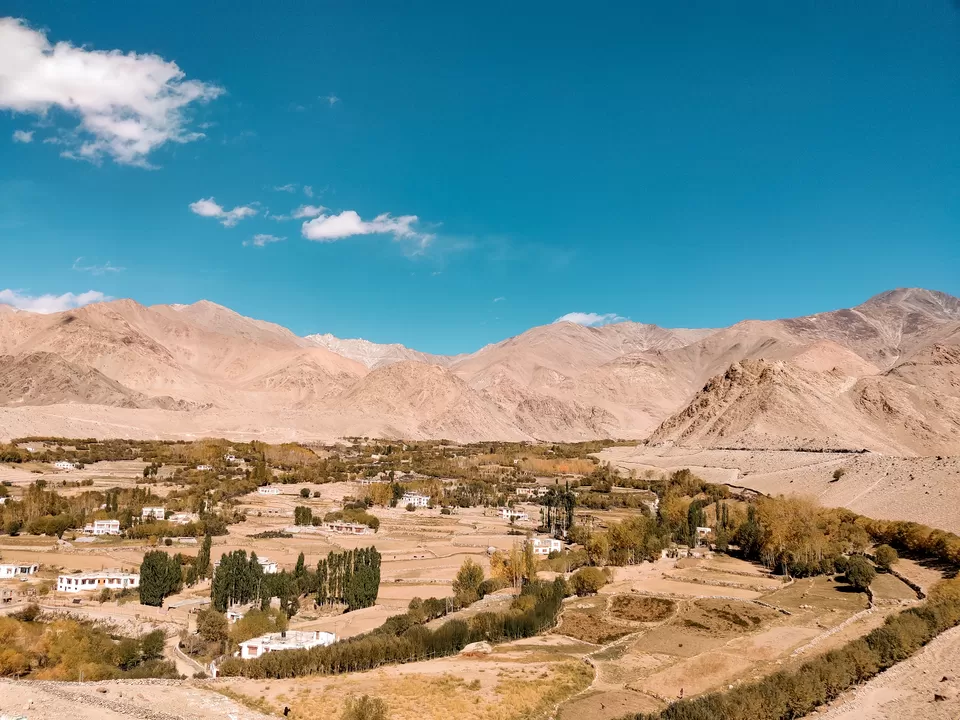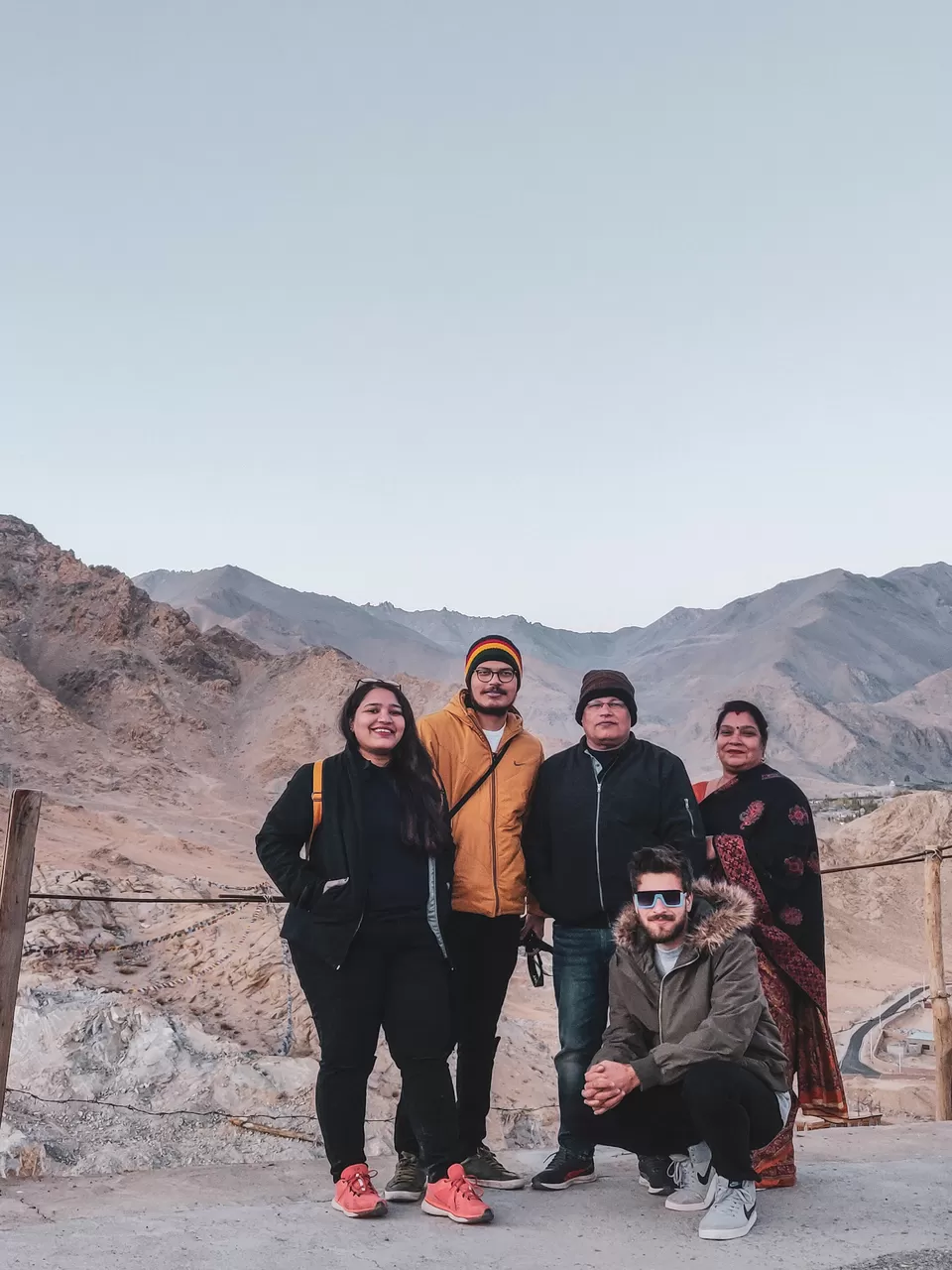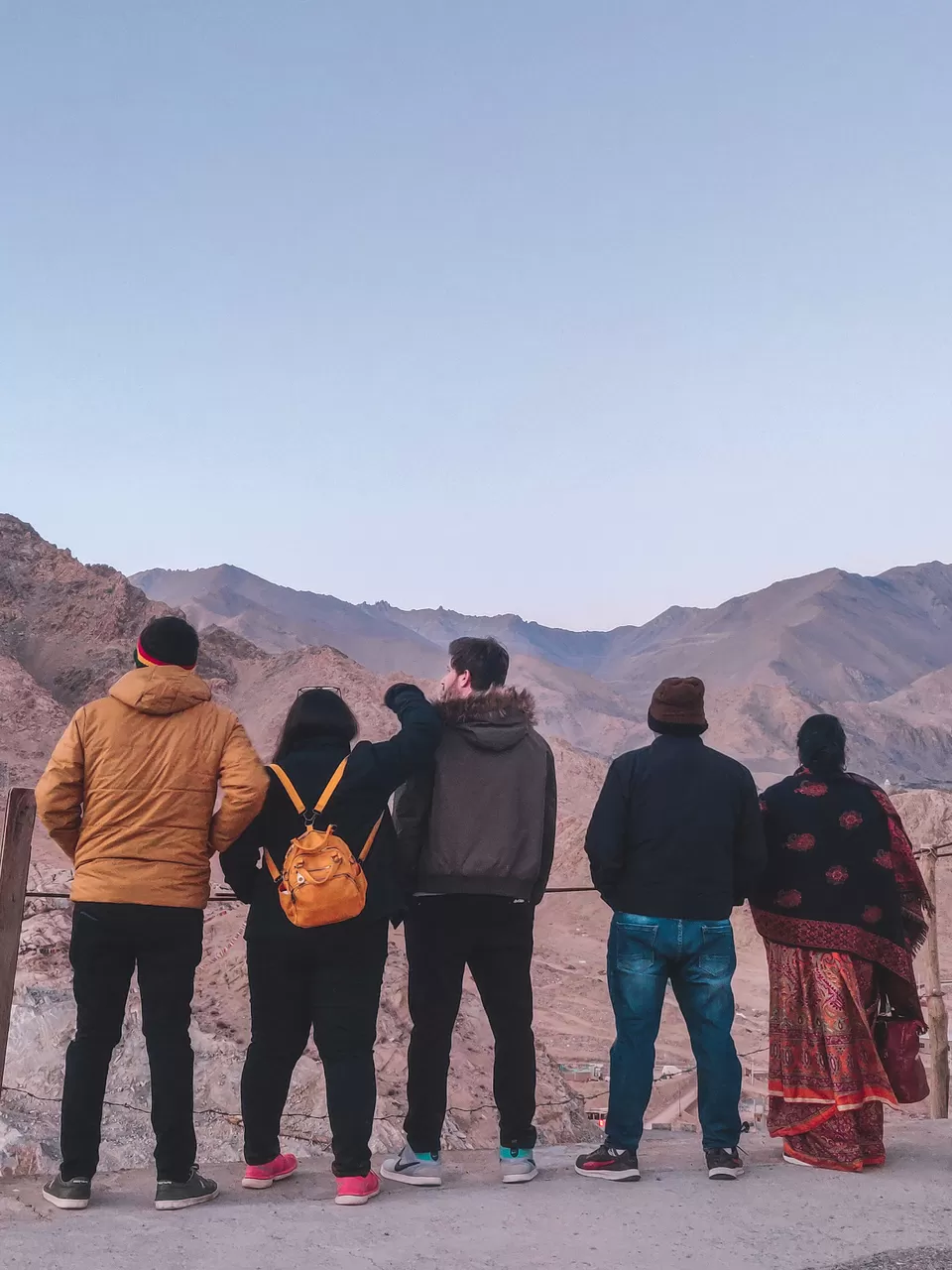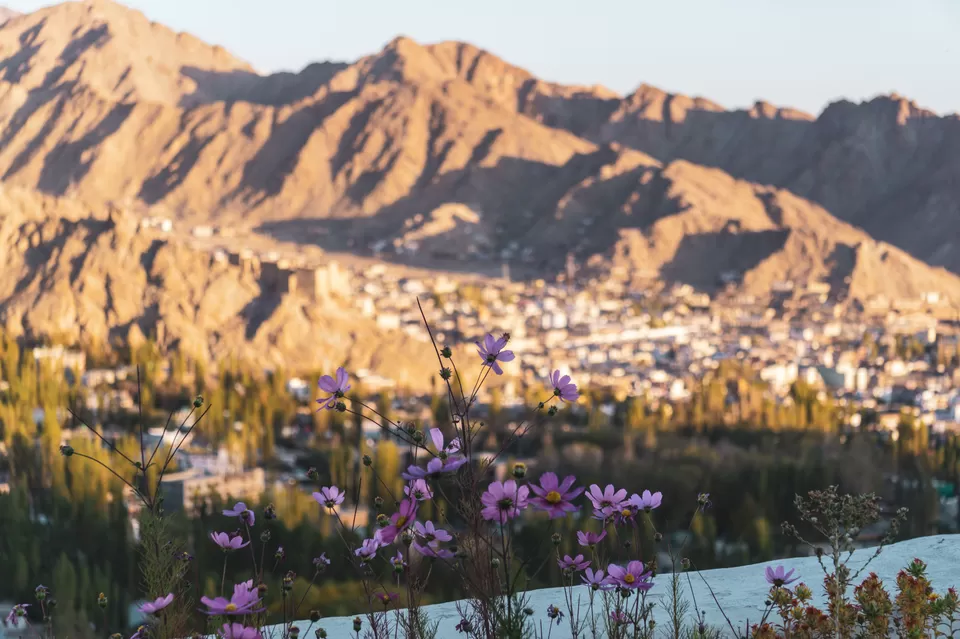 For the next two days we planned for Nubra Valley, It's a majestic land with so much to see and so little time. We planned on staying in Hunder and wanted to visit Khalsar and diskit on the way but having 5 people on the trip who loves clicking pictures ,Is that even possible? We literally spend 2 hours in Khalsar clicking pictures and making videos. You should definitely try an ATV ride in Khalsar, it's a different kind of thrill. We visited Diskit monastery and saw some double-humped camel in Hunder. If you Can add one day to your itinerary then I would recommend you to visit Turtuk which is the last village of India to the border of Pakistan.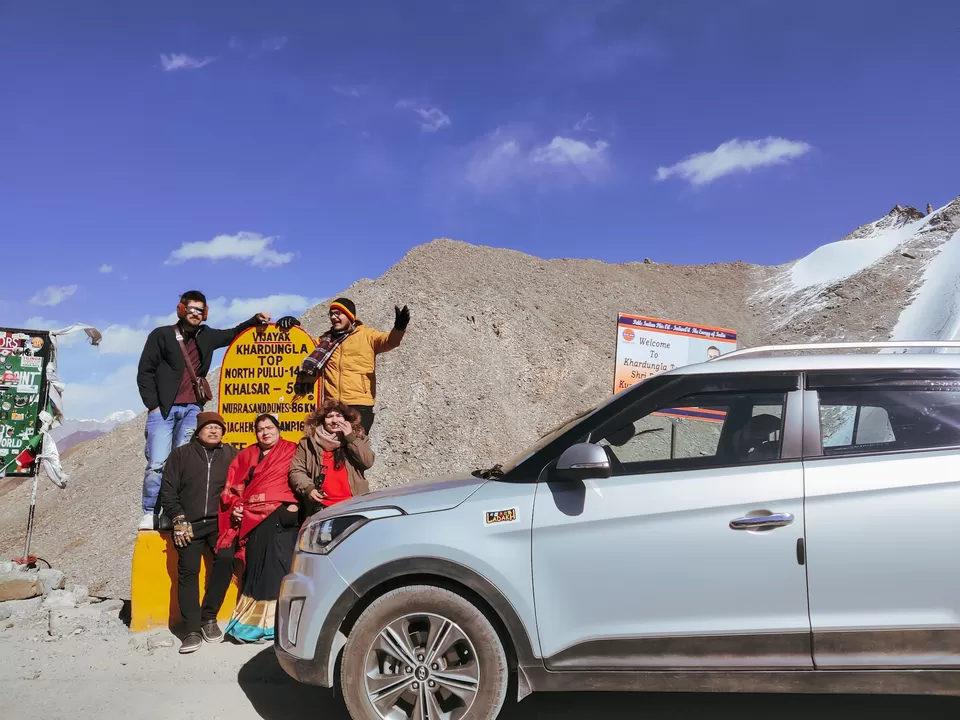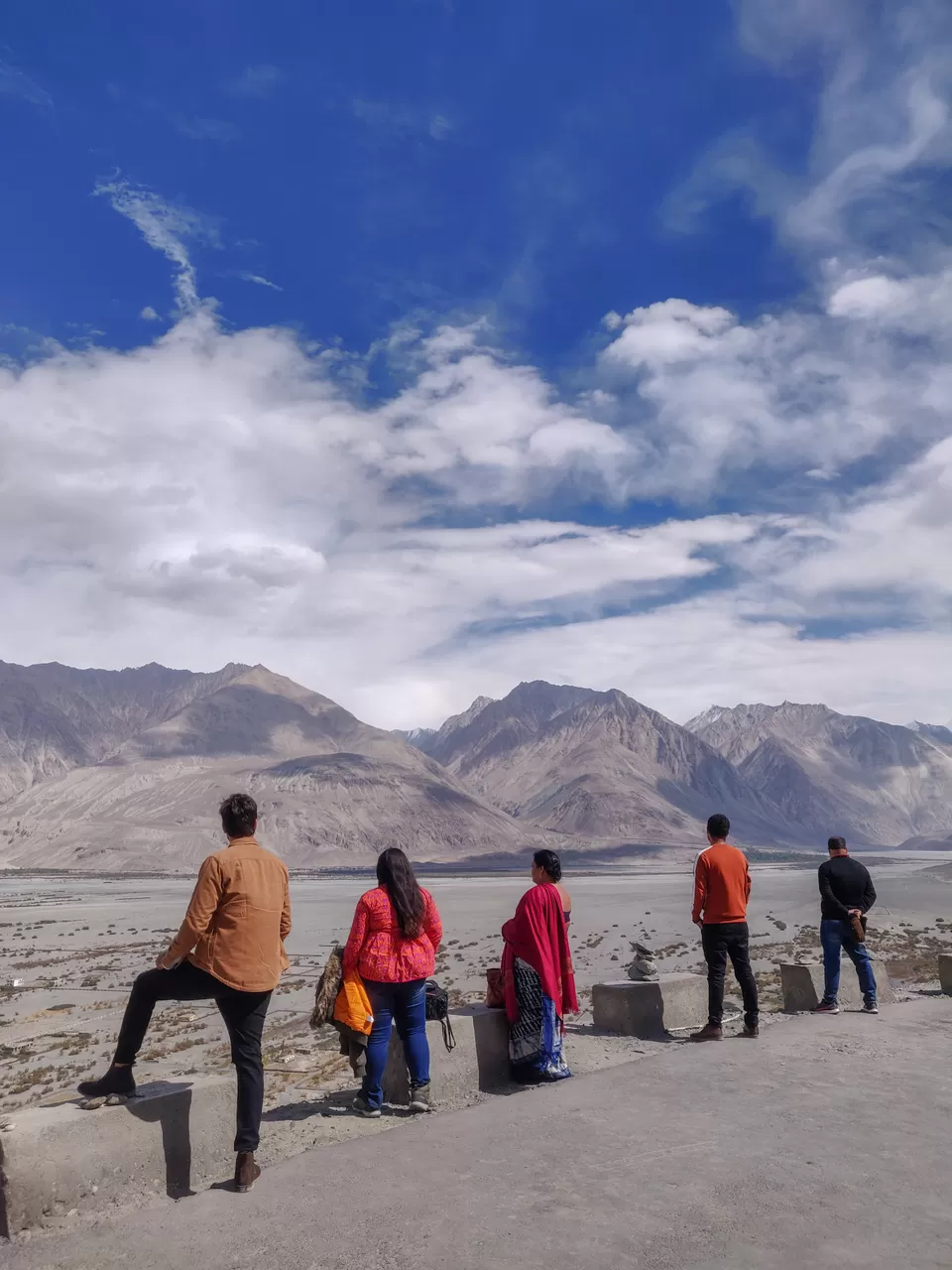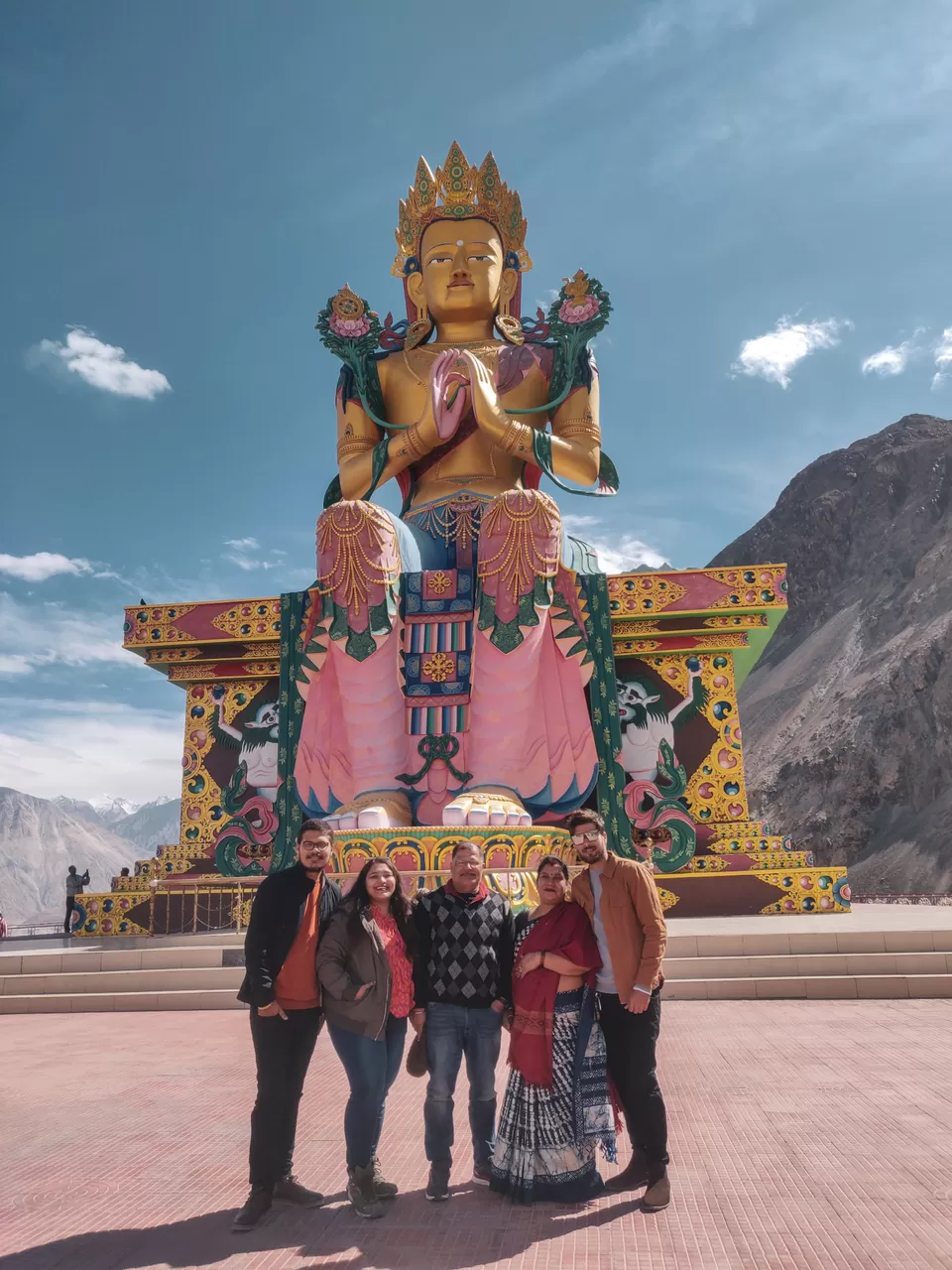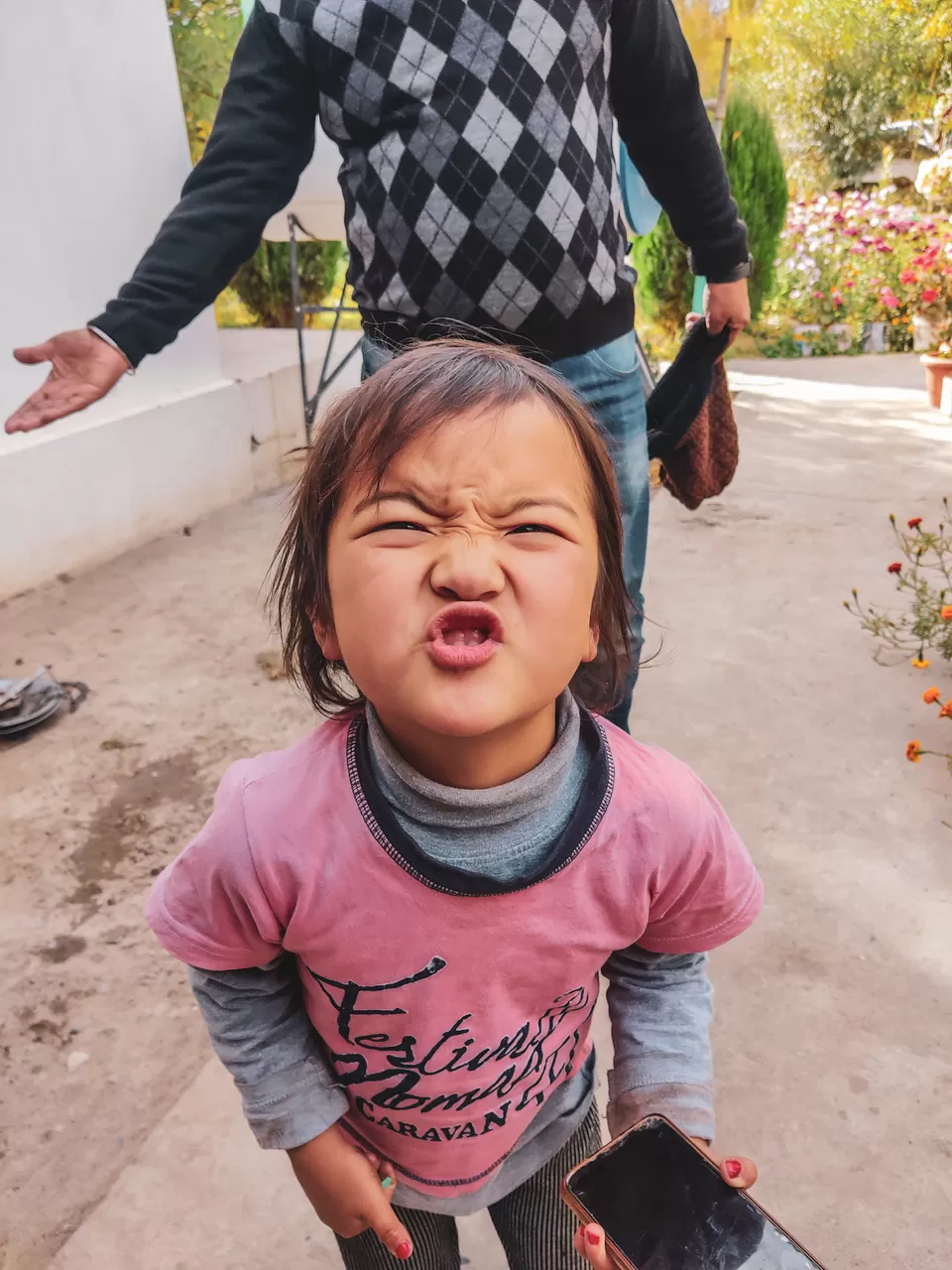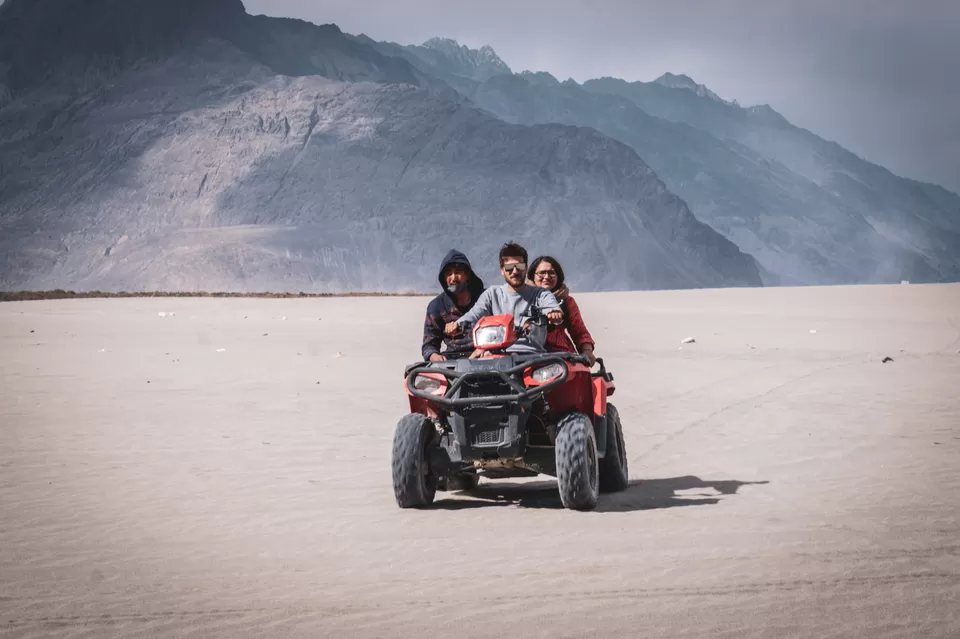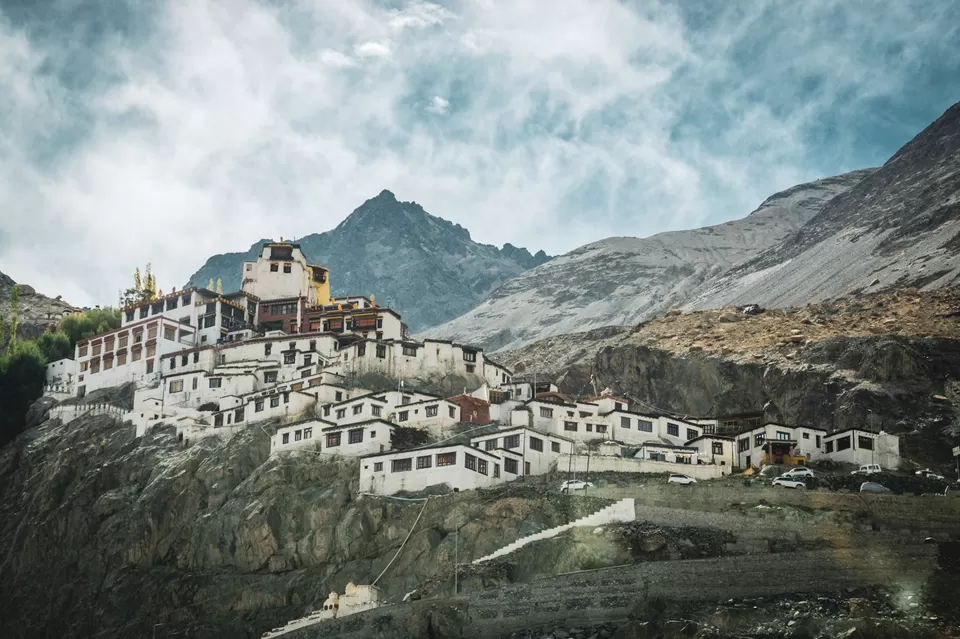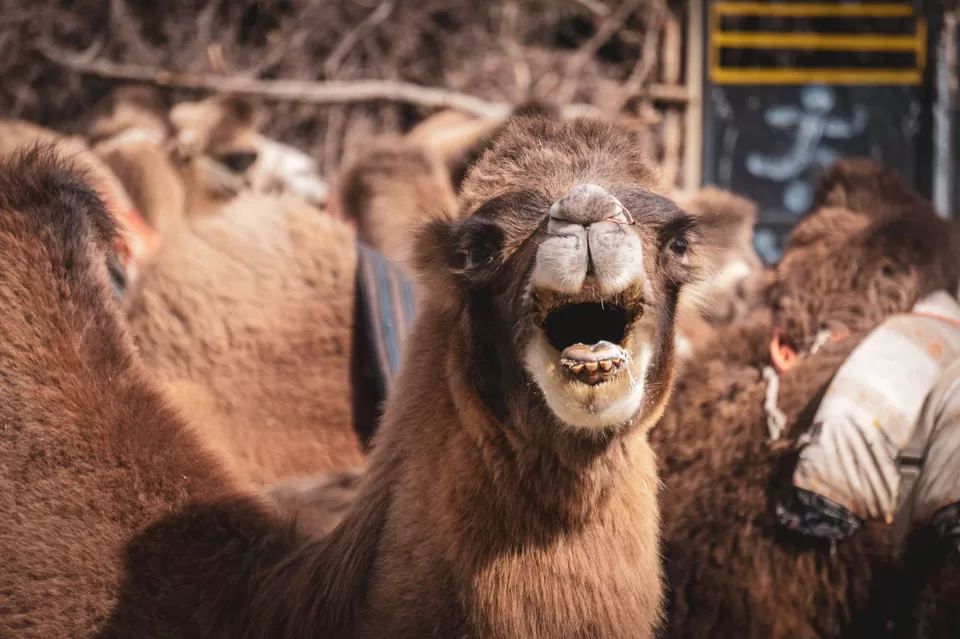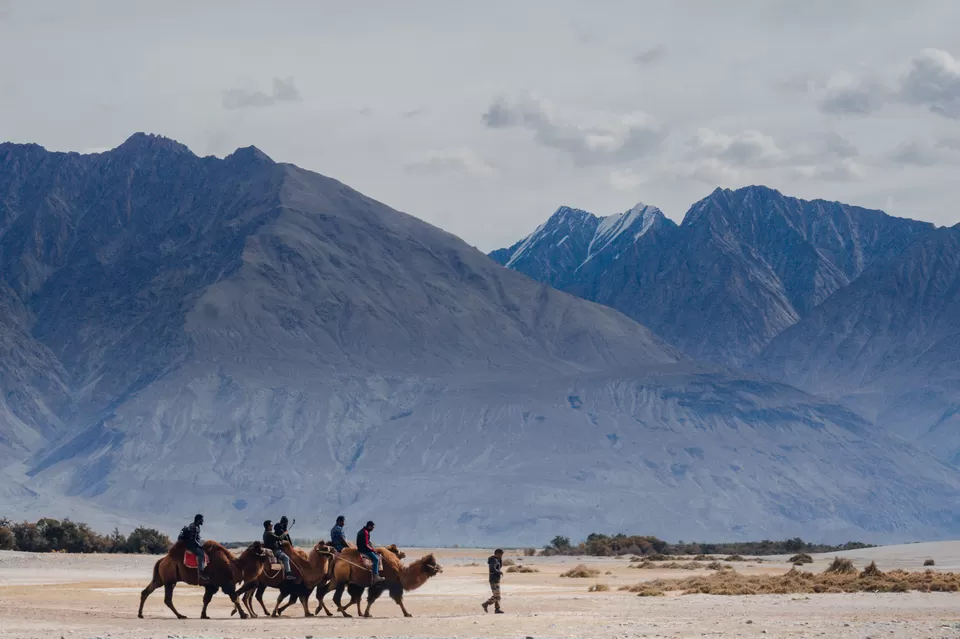 We left for Pangong Lake early in the morning from Nubra Valley with the beautiful mountains and blue pristine river flowing beside you the whole way. Book a stay in a tent around Pangong Lake and enjoy the sunset view and enjoy the morning cup of tea just in front of it. It gets pretty cold during the night so be prepared with all the warm clothes you have. If you're suffering from breathing or any other problems I would not suggest you to stay in Pangong Lake. If you leave early in the morning from the Nubra Valley, you can reach Pangong lake by afternoon, enjoy the view for like three, four hours, and then you can leave for Leh and will reach by the night.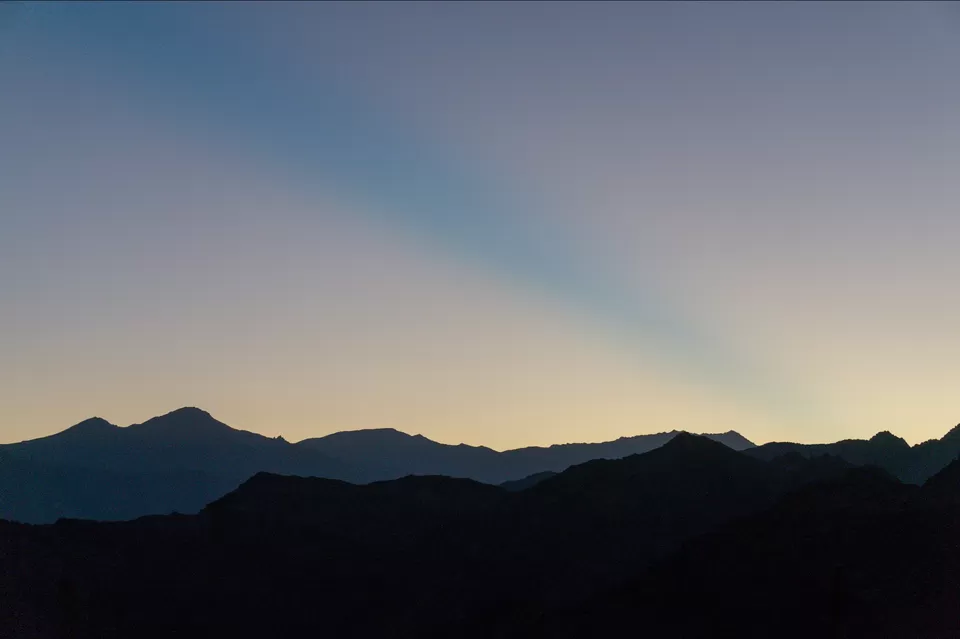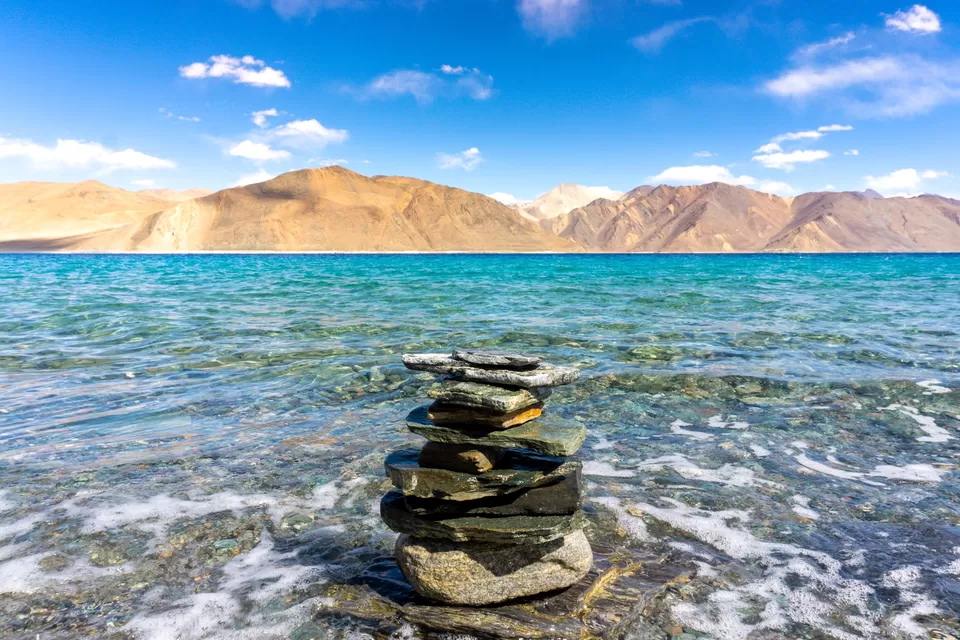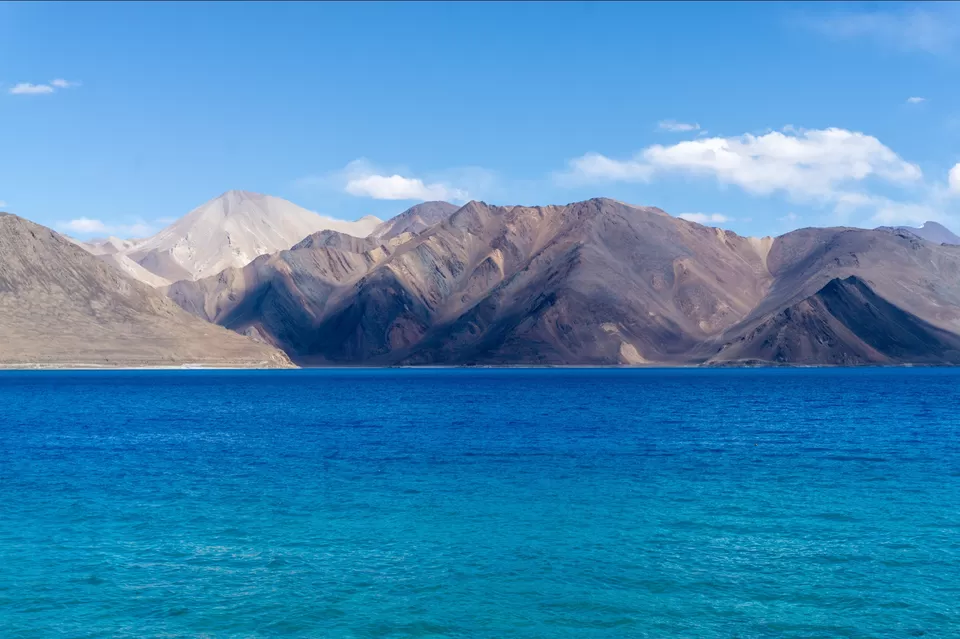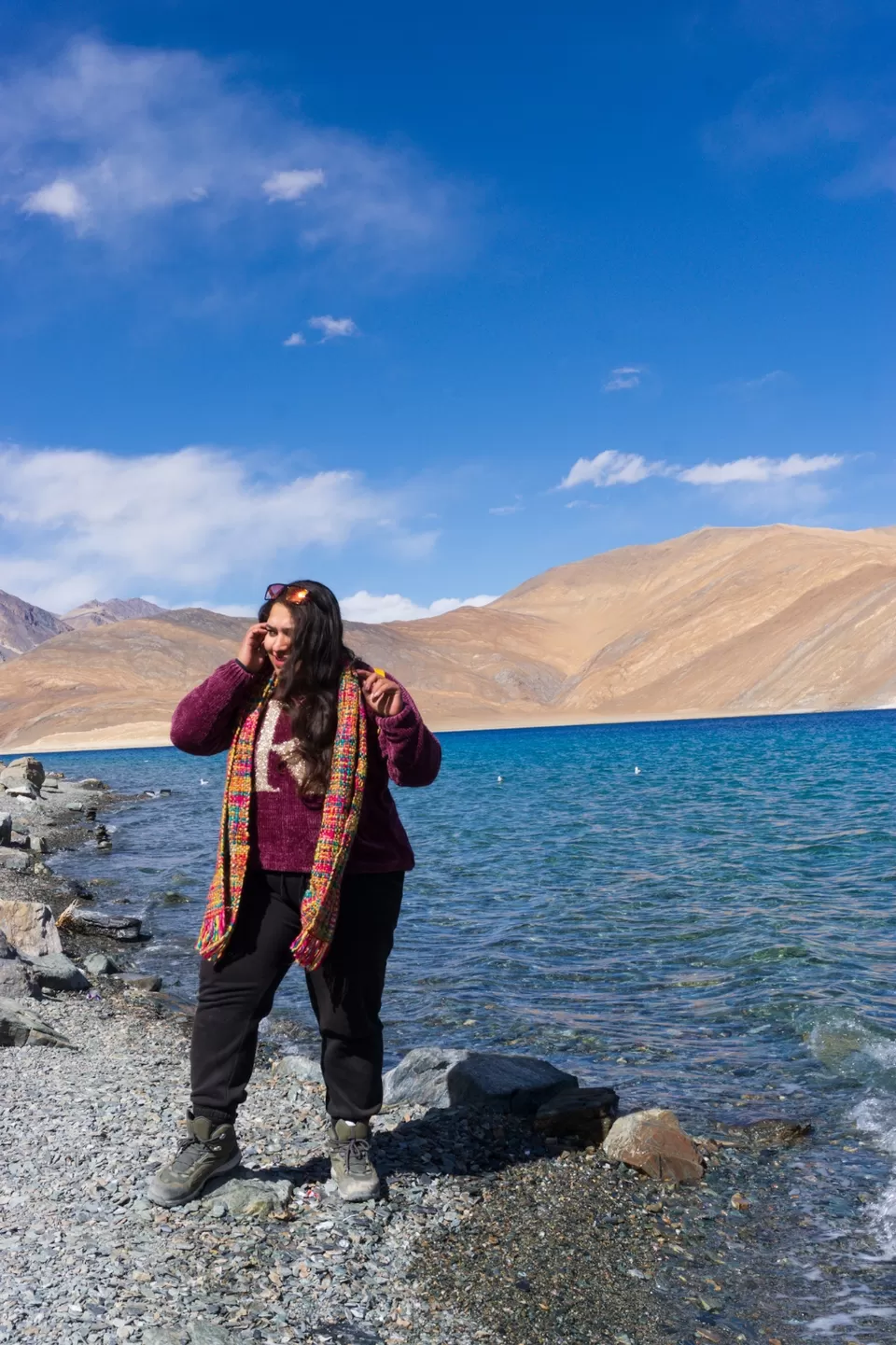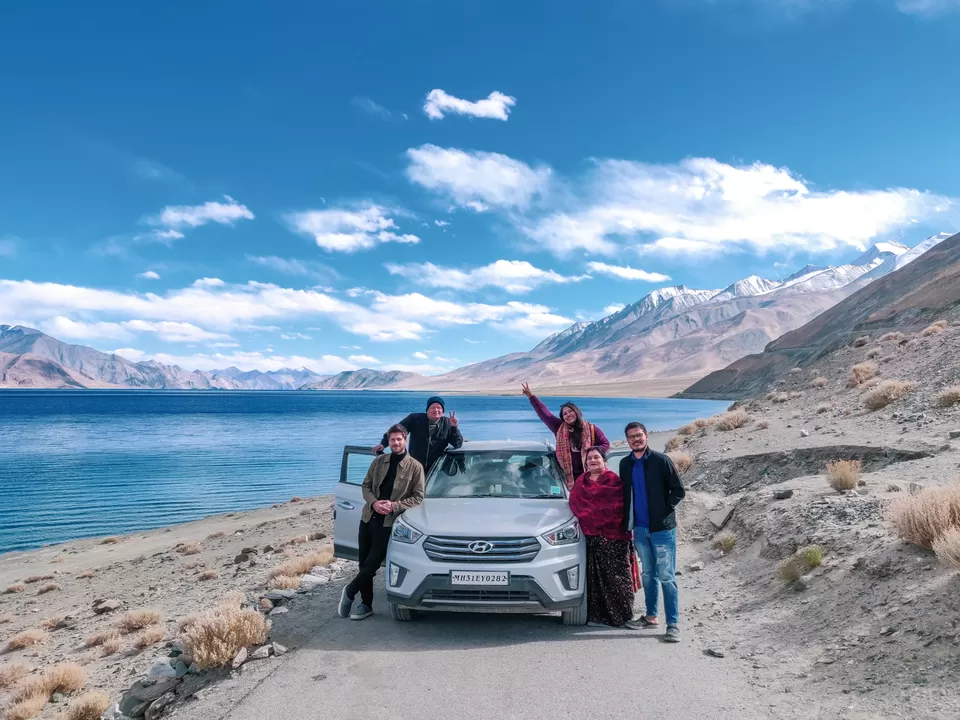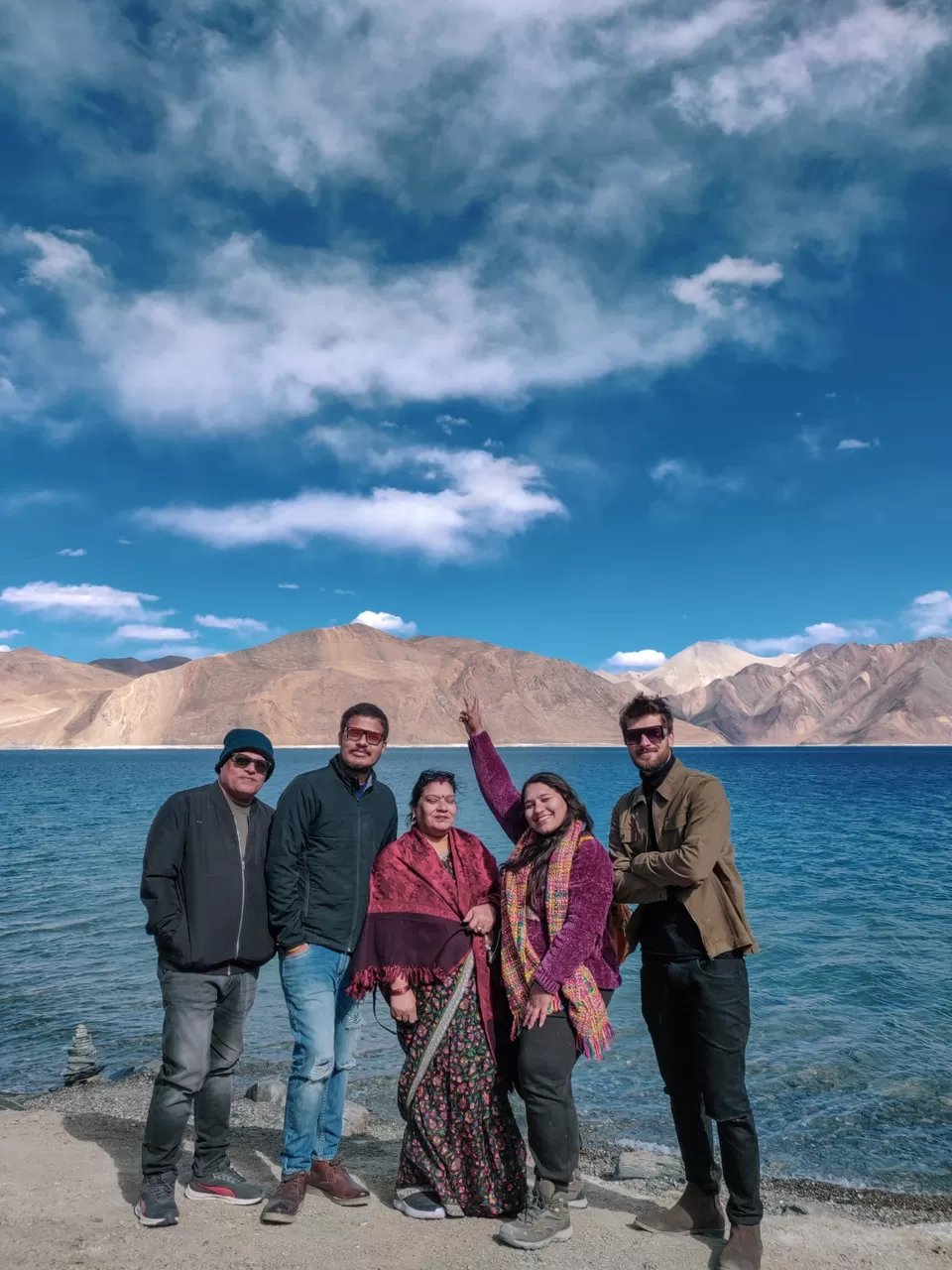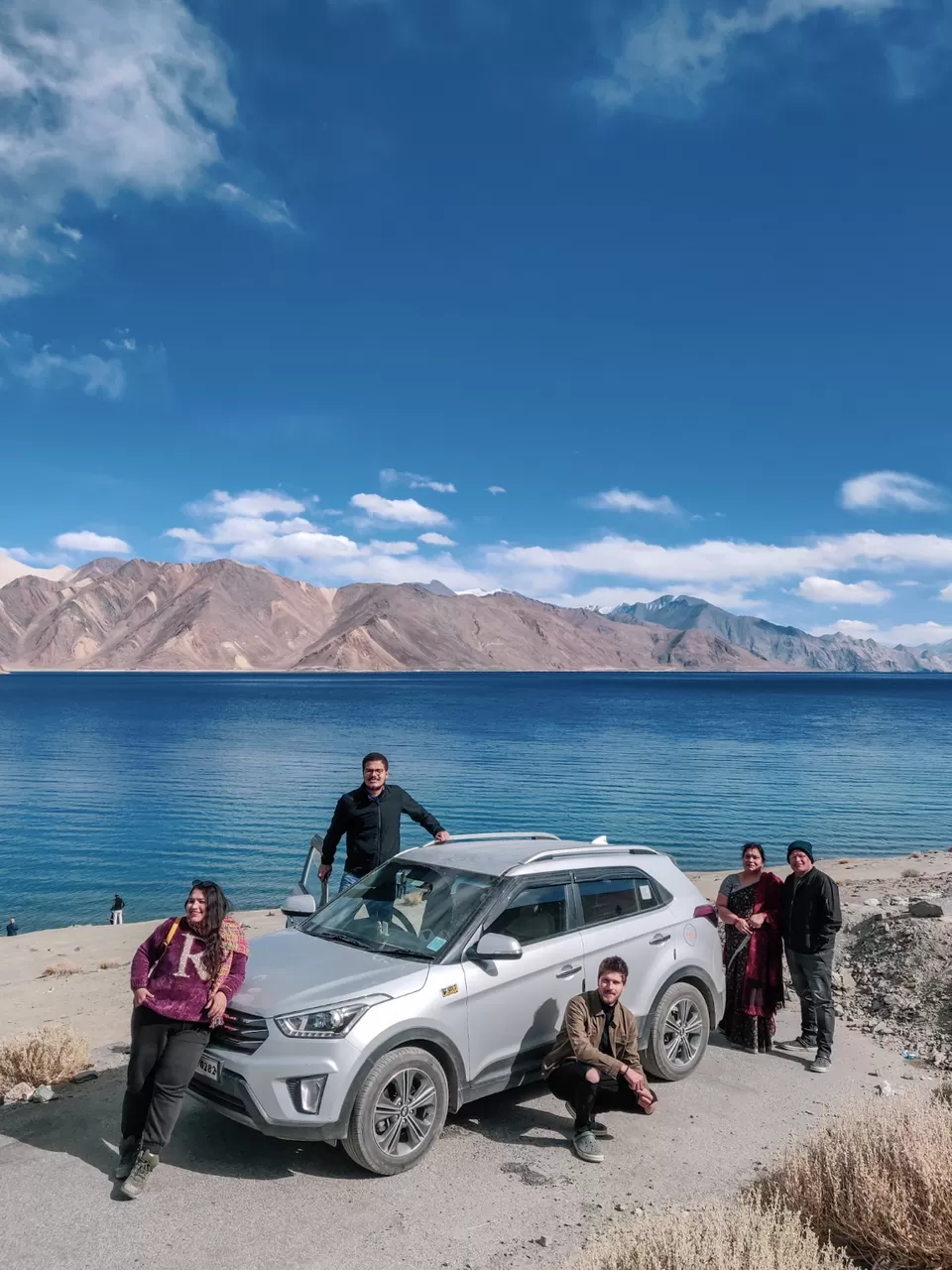 Kargil is a underestimated place when it comes to travelling destination but it is one of the most beautiful places I have ever been, so you should also see the beauty when you can. You can definitely reach Srinagar directly from Leh, it might take a long time but I wouldn't suggest you to do that it's always better to stop and explore a new place. Did you know shershah is the only movie shot in Kargil?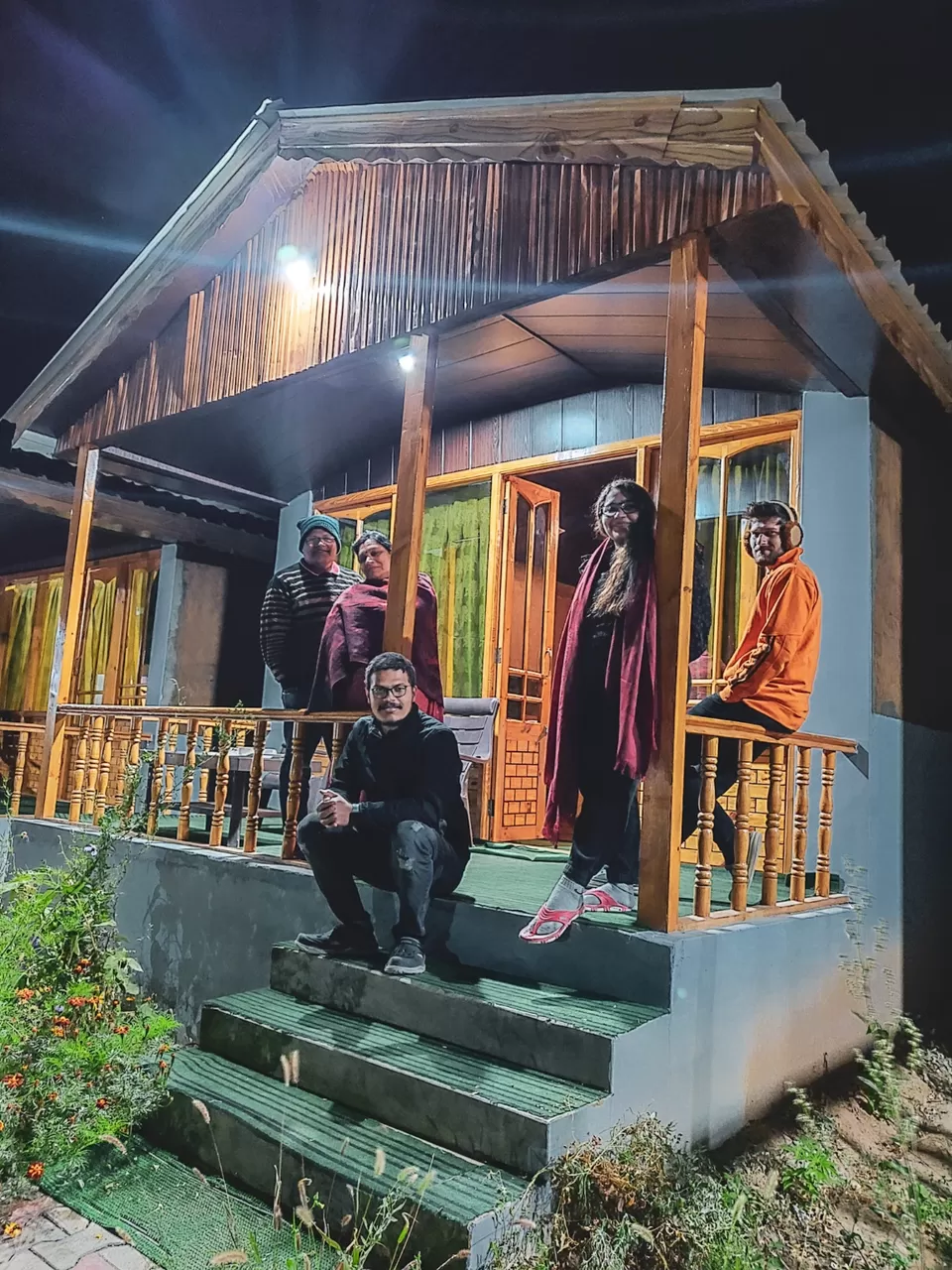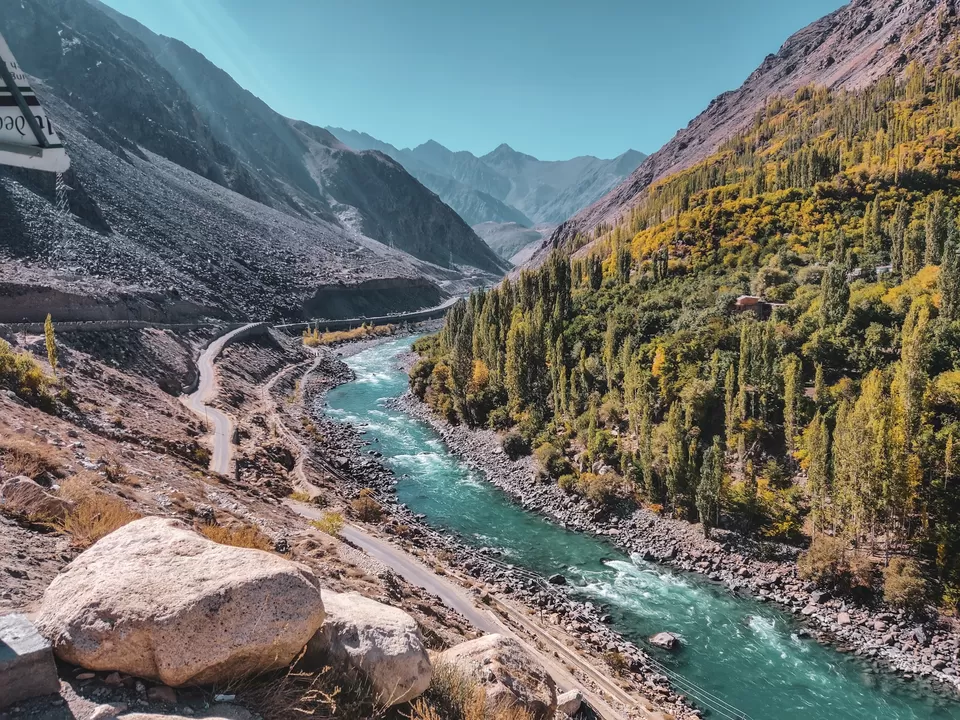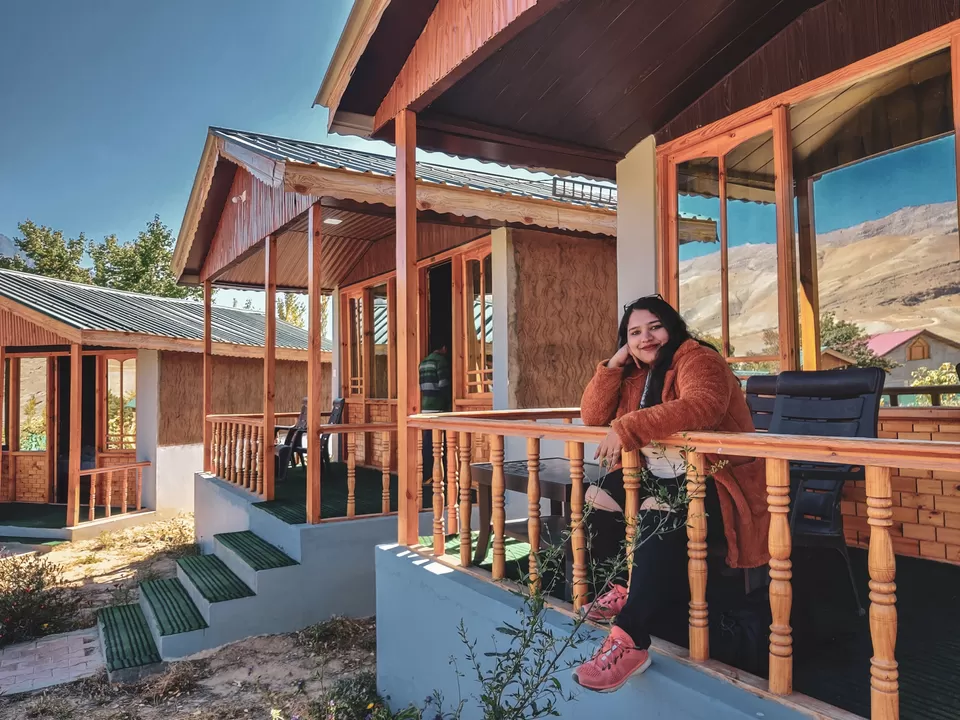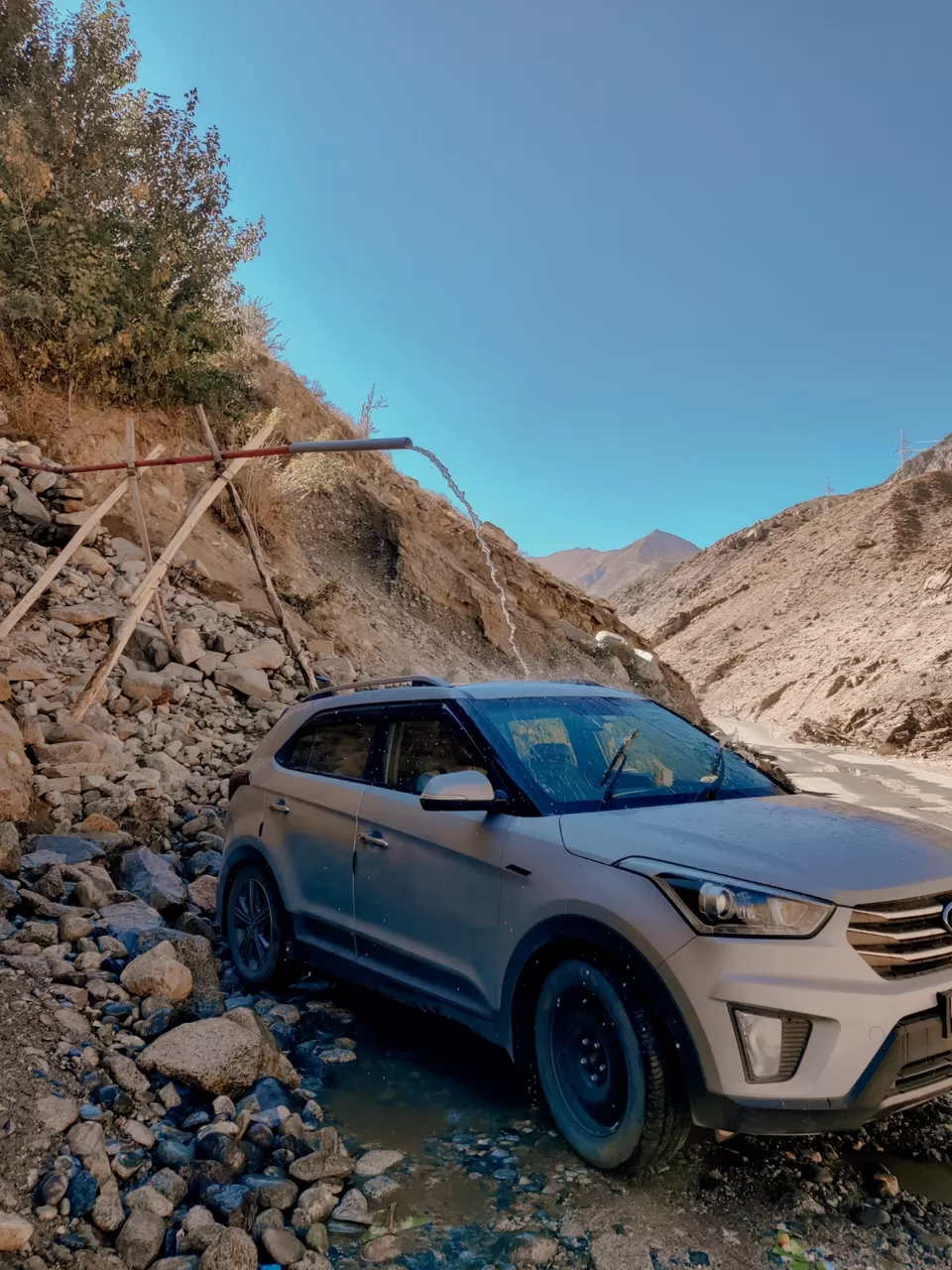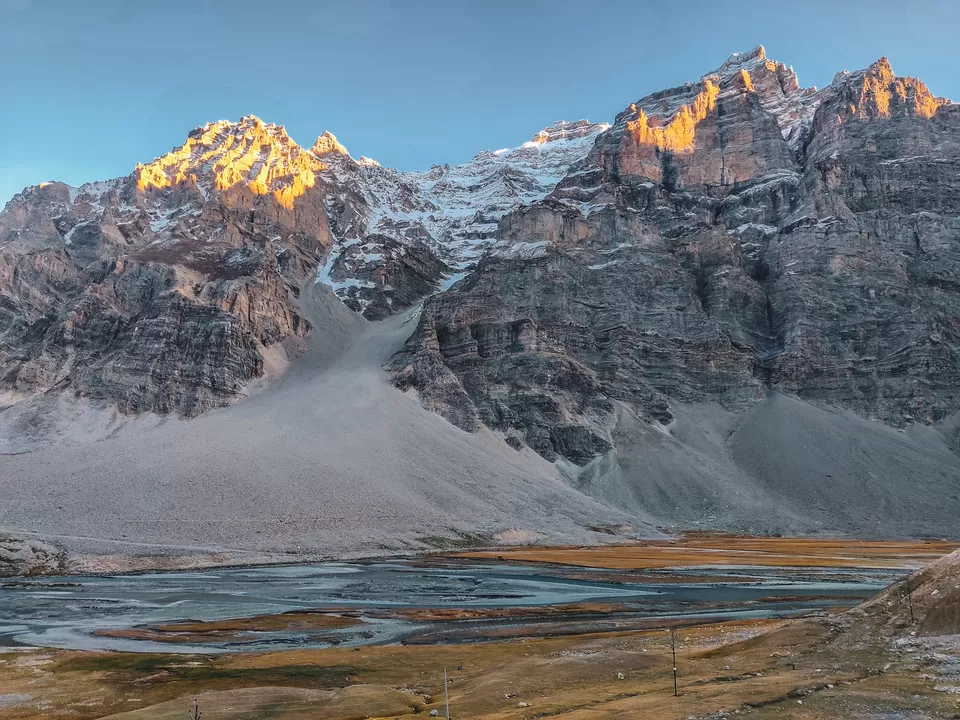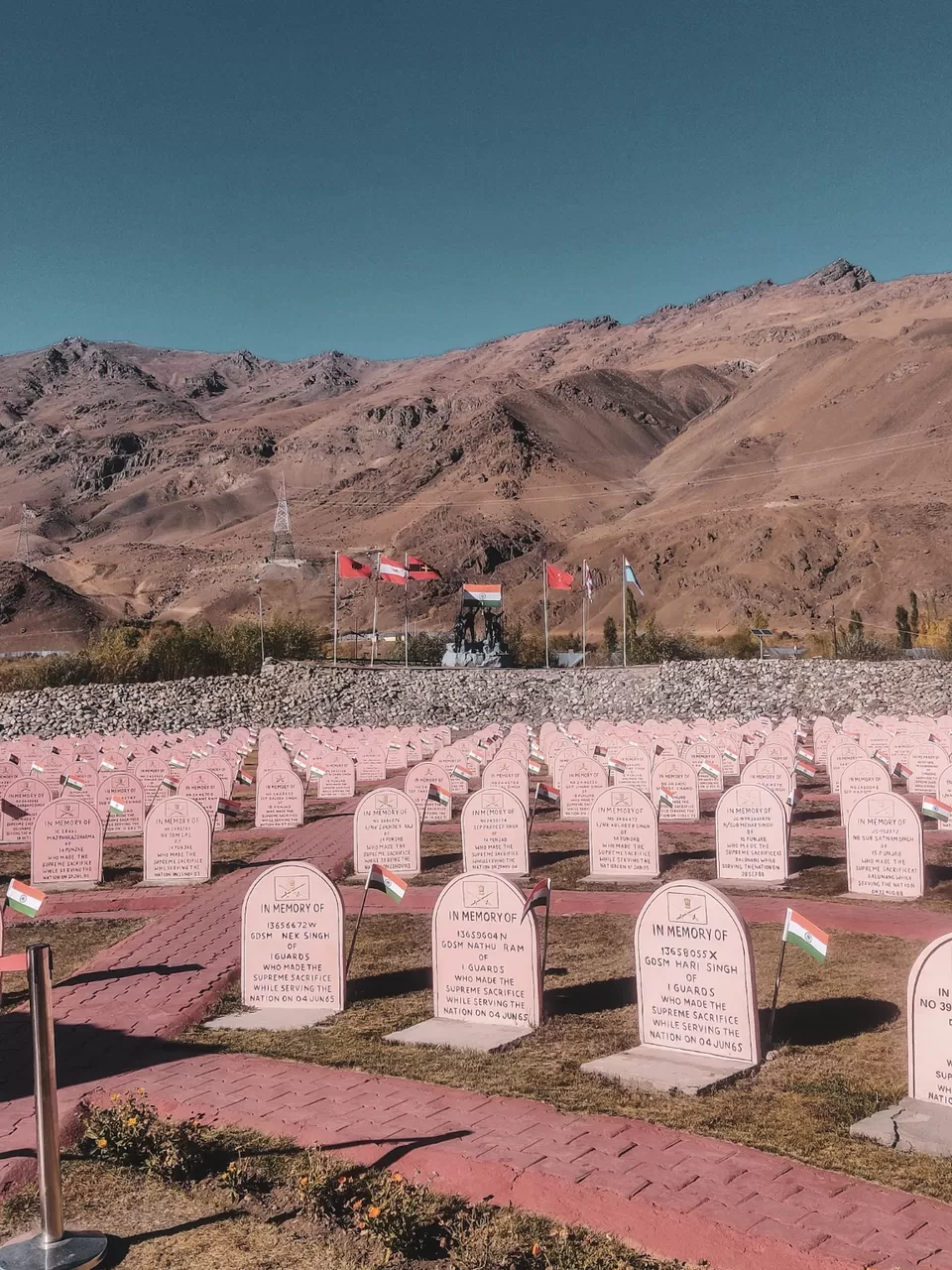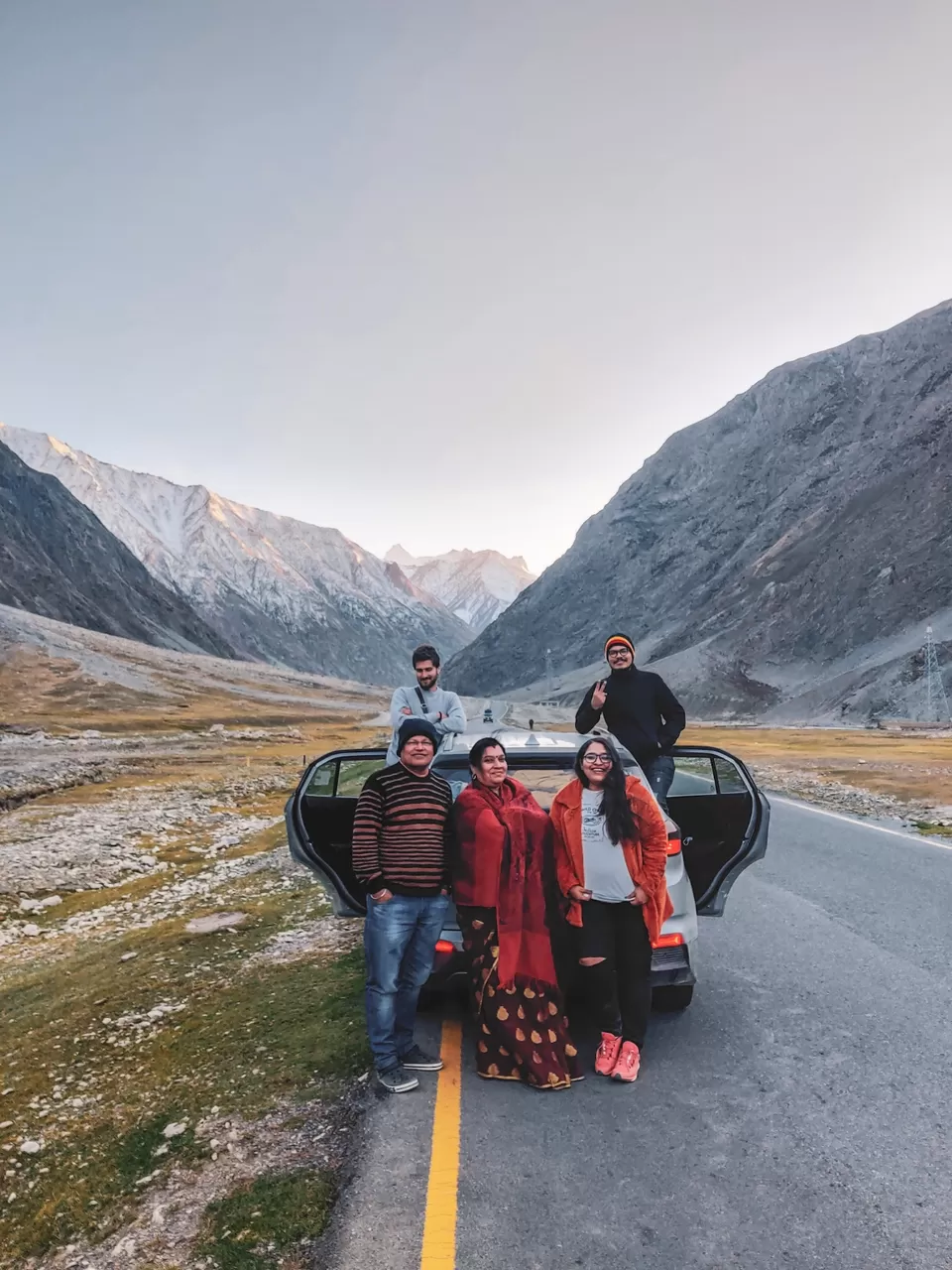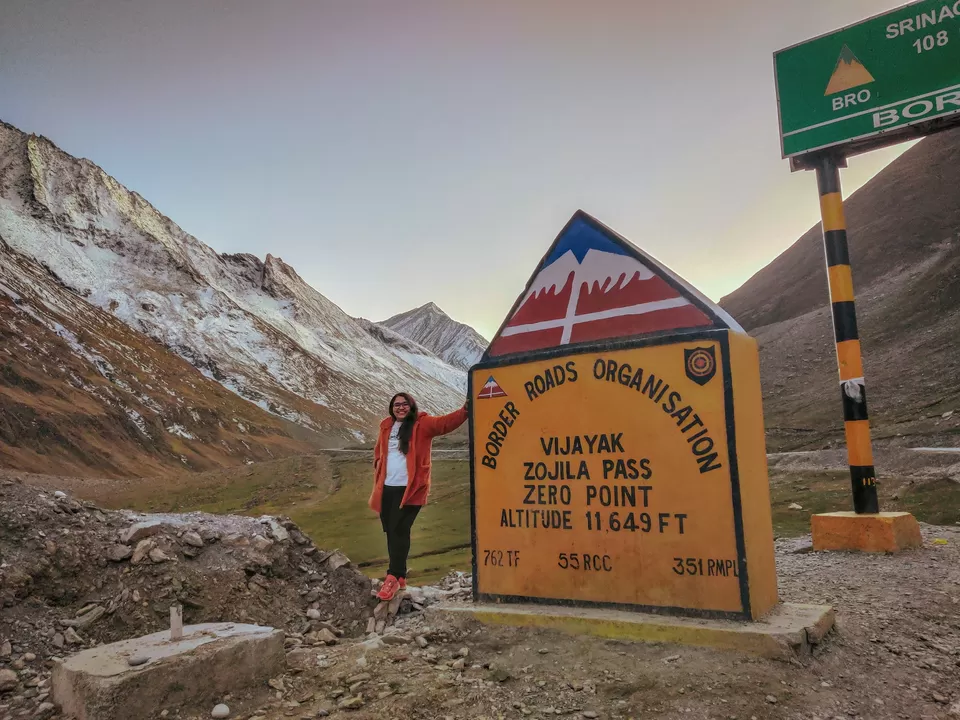 Leave for Srinagar in the early morning. You can see the change in the air, the mountains and everything else. In Ladakh you only see the brown rock mountain. Here you see all the greens you can. That's why Kashmir is known as the paradise of India. We reachd Srinagar by evening, we booked a houseboat for thr night but in the middle of the night the houseboat's one leg broke and we hurried ourselves out ,taking some essentials like car keys and purse. The moment we all stepped out ,the houseboat fell in the water,yes it really did, 5 min late and we would have been in it. Lucky us . The owner slowly pulled out our luggage from the water, the bags became 4 times heavier then they were.
The next day we spend drying out clothes on the terrace of the hotel as we had nothing dry to wear for the day.
We couldn't enjoy our trip to kashmir. Maybe next time.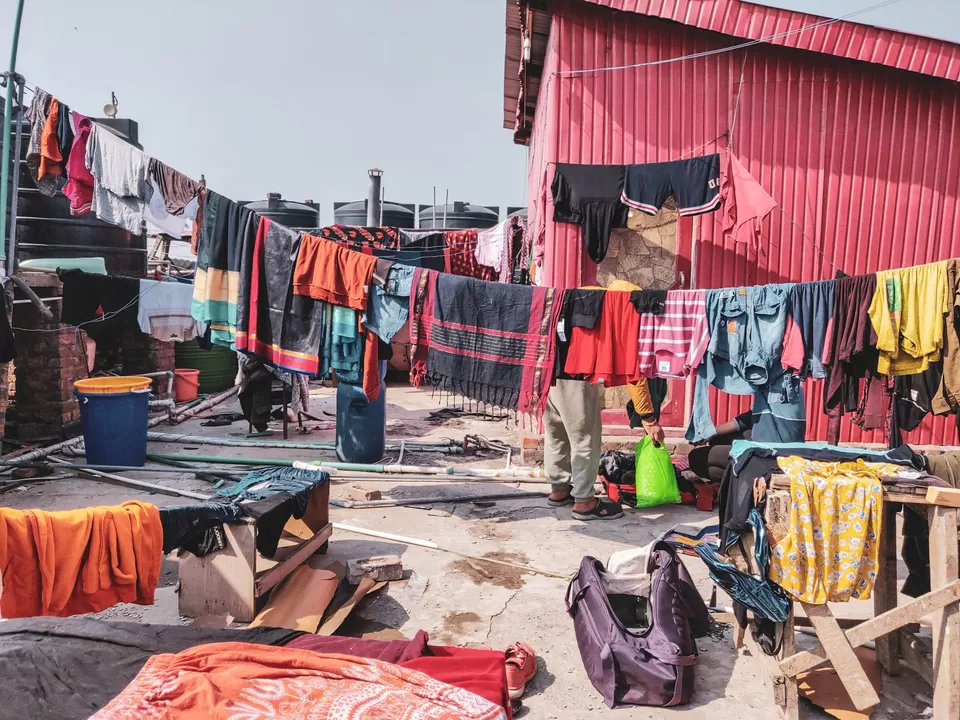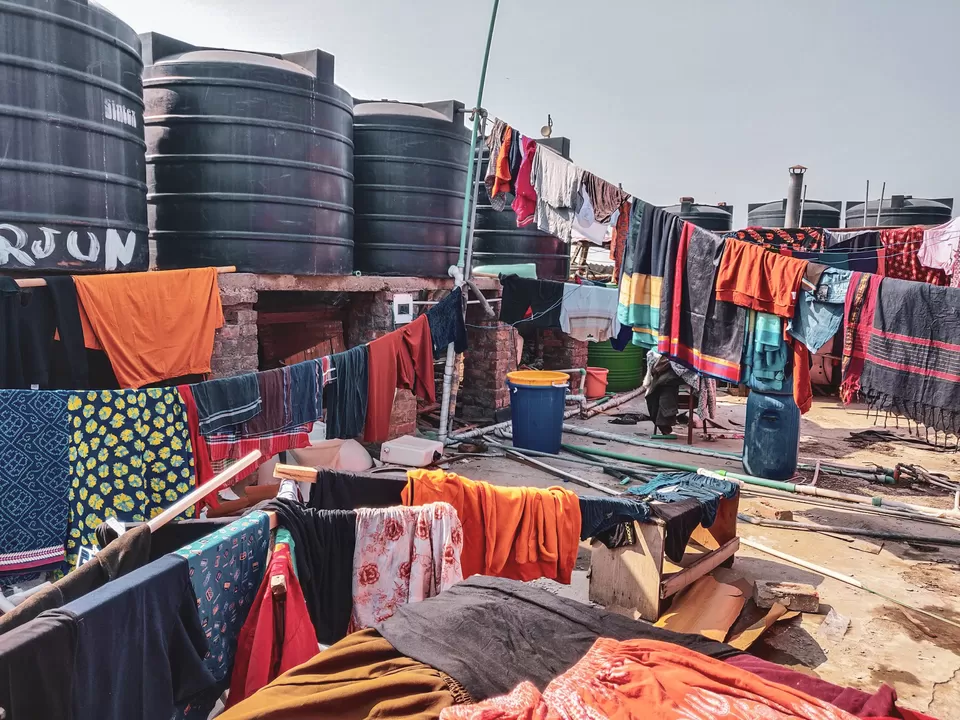 We did visit local market and did some good shopping. You can keep one day for visiting Gulmarg and take a ropeway to reach the top I would recommend you to take a phase 2 or a phase 3 ticket if you're visiting in the month of October or November you will definitely get a beautiful snowfall with the green cover mountains that's something you must not miss.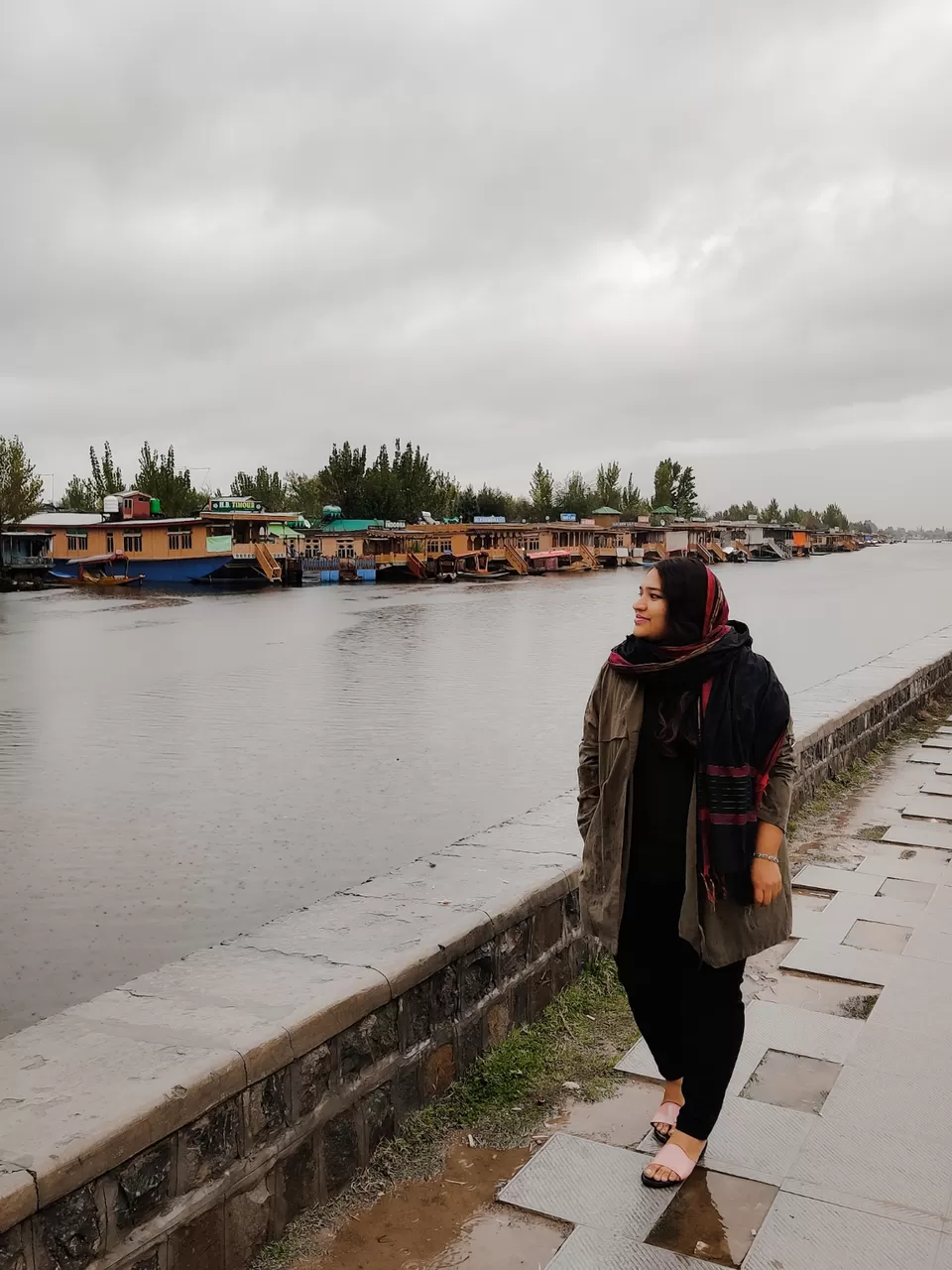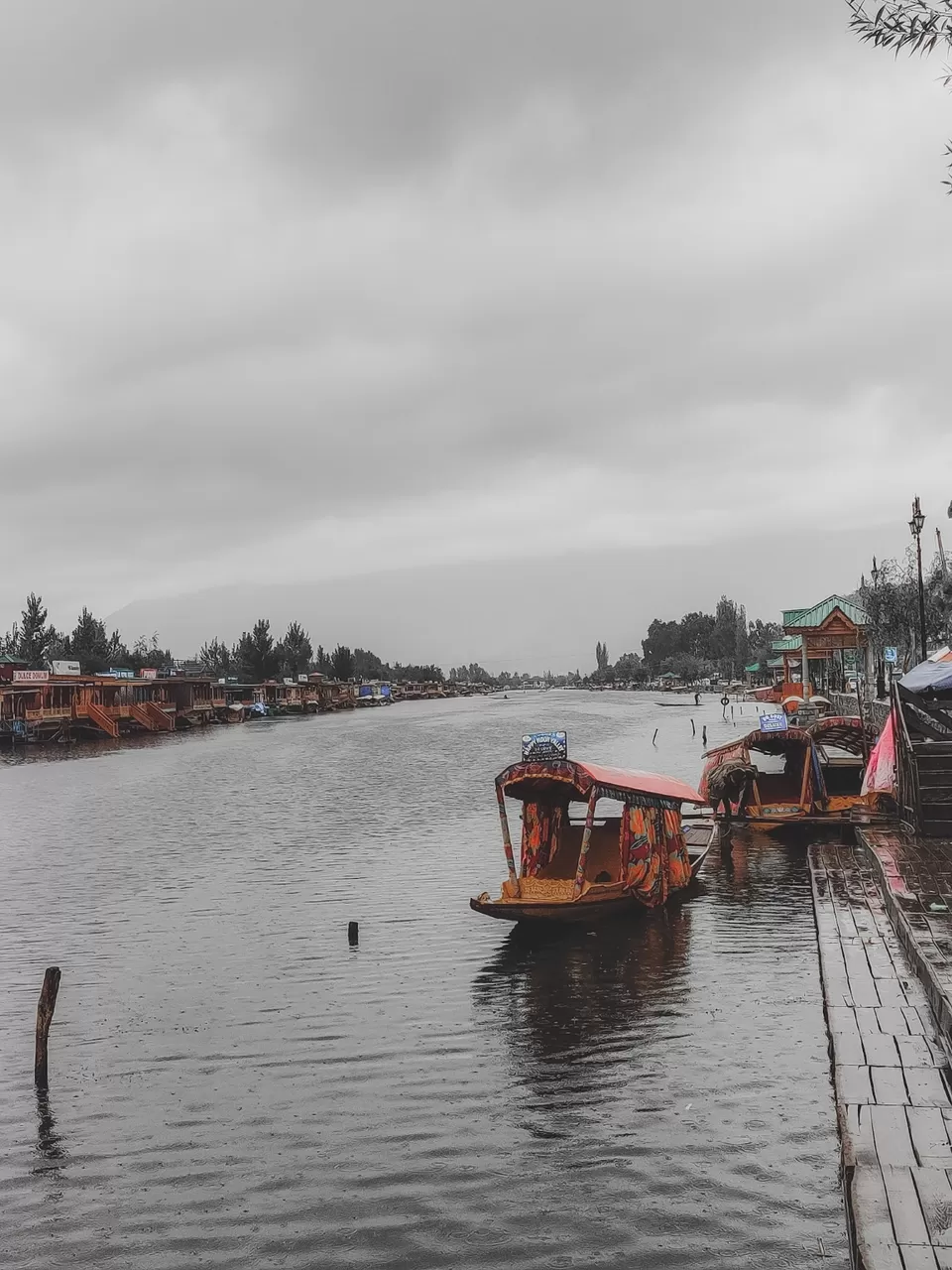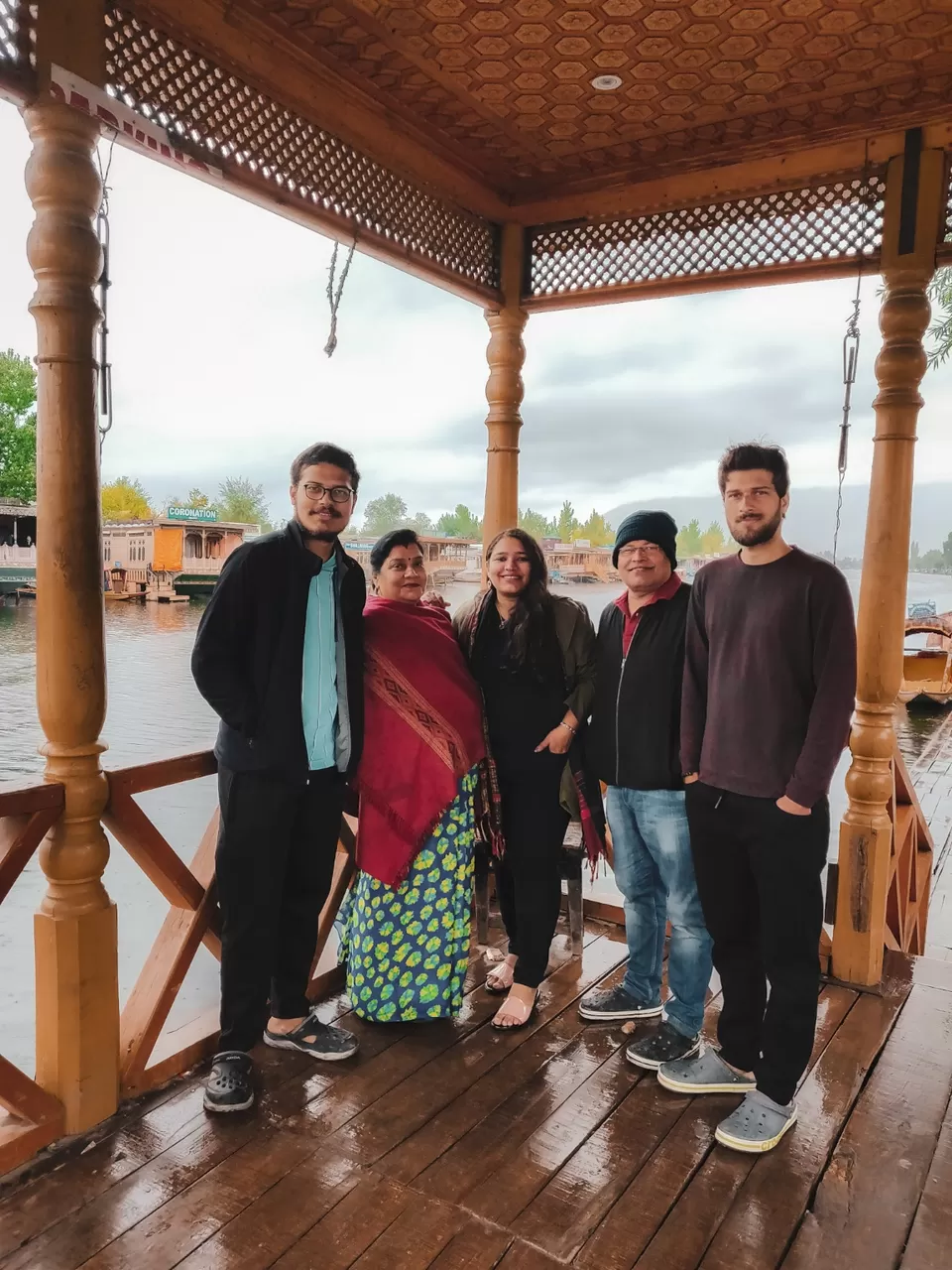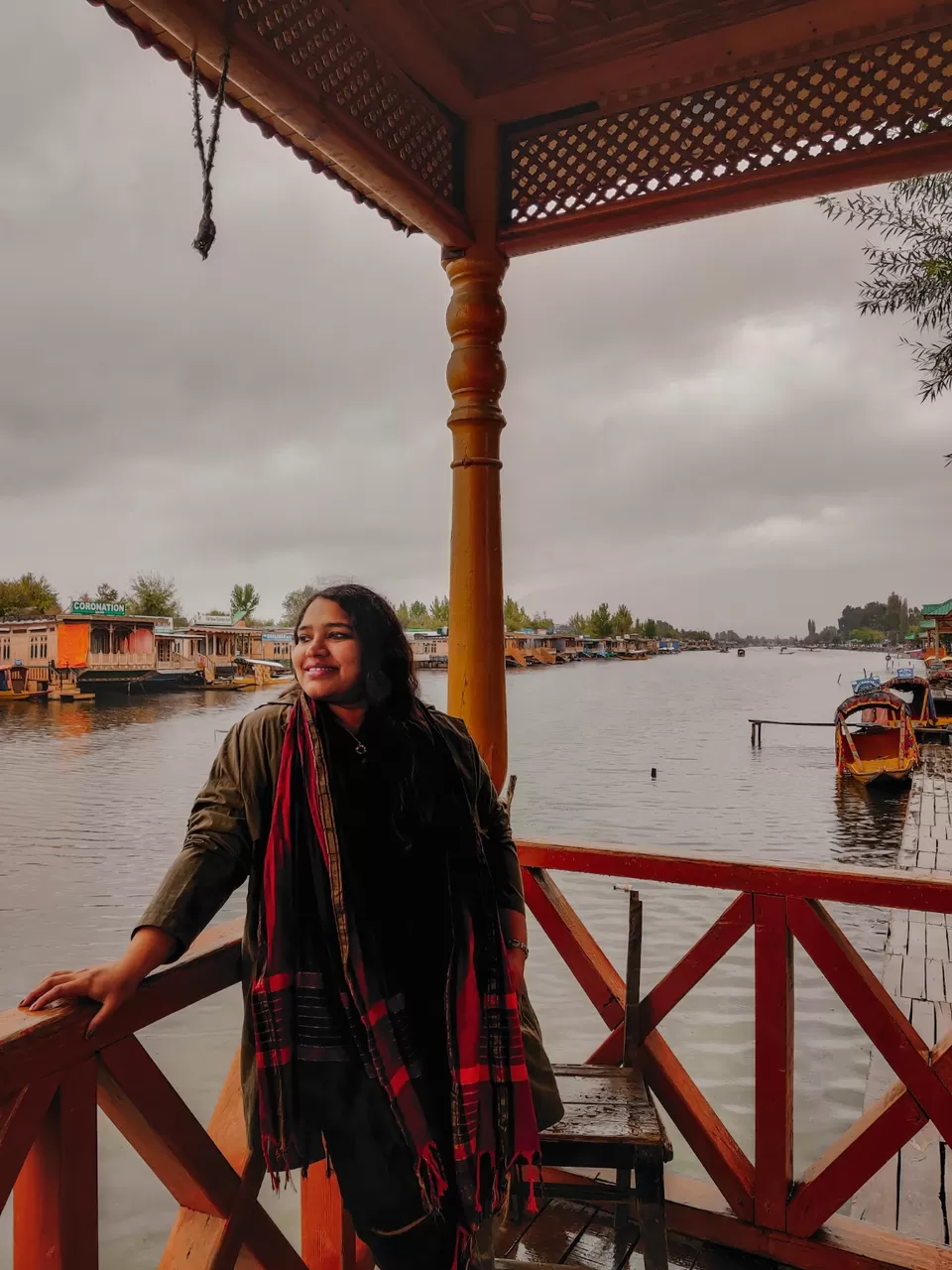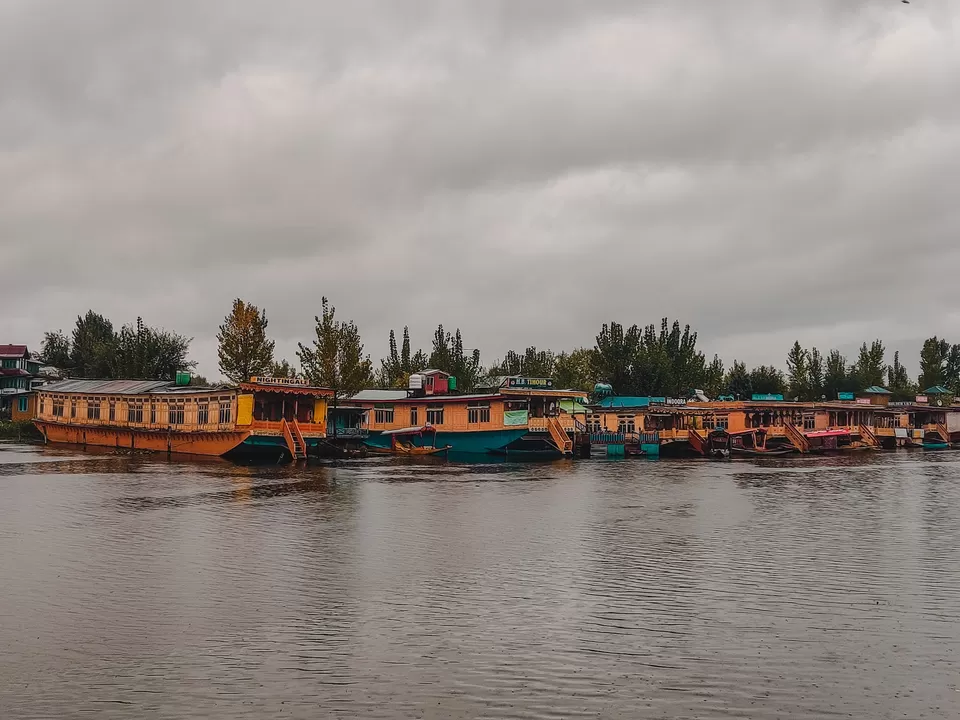 The second last stop on our epic trip was Amritsar. We stayed there for 2 days .
Golden Temple is the first place in the morning, take the blessing enjoy some Langar and shopping around the street. Don't forget to take a walk in the local market and enjoy some authentic Amritsari food and the warmth of locals.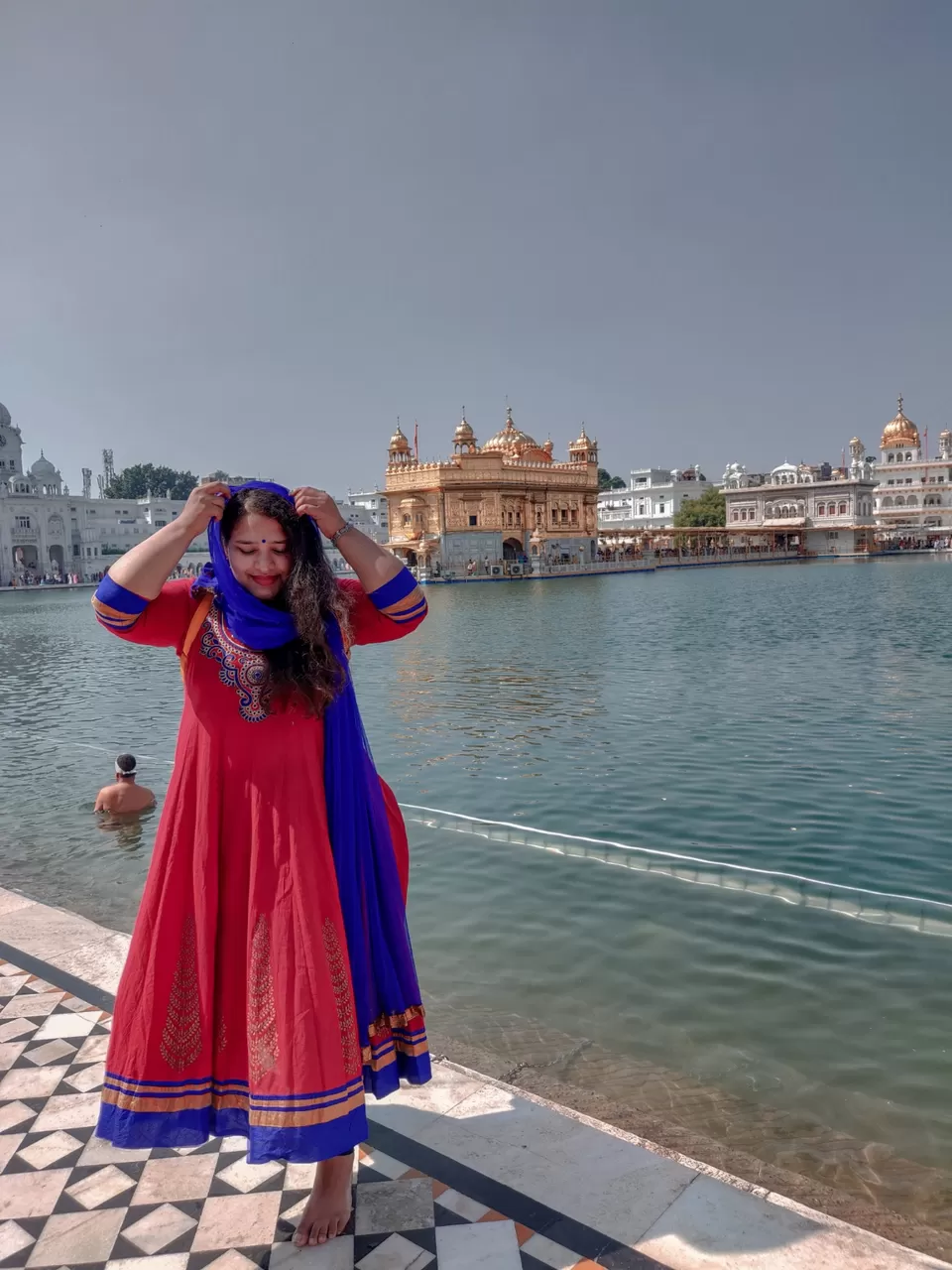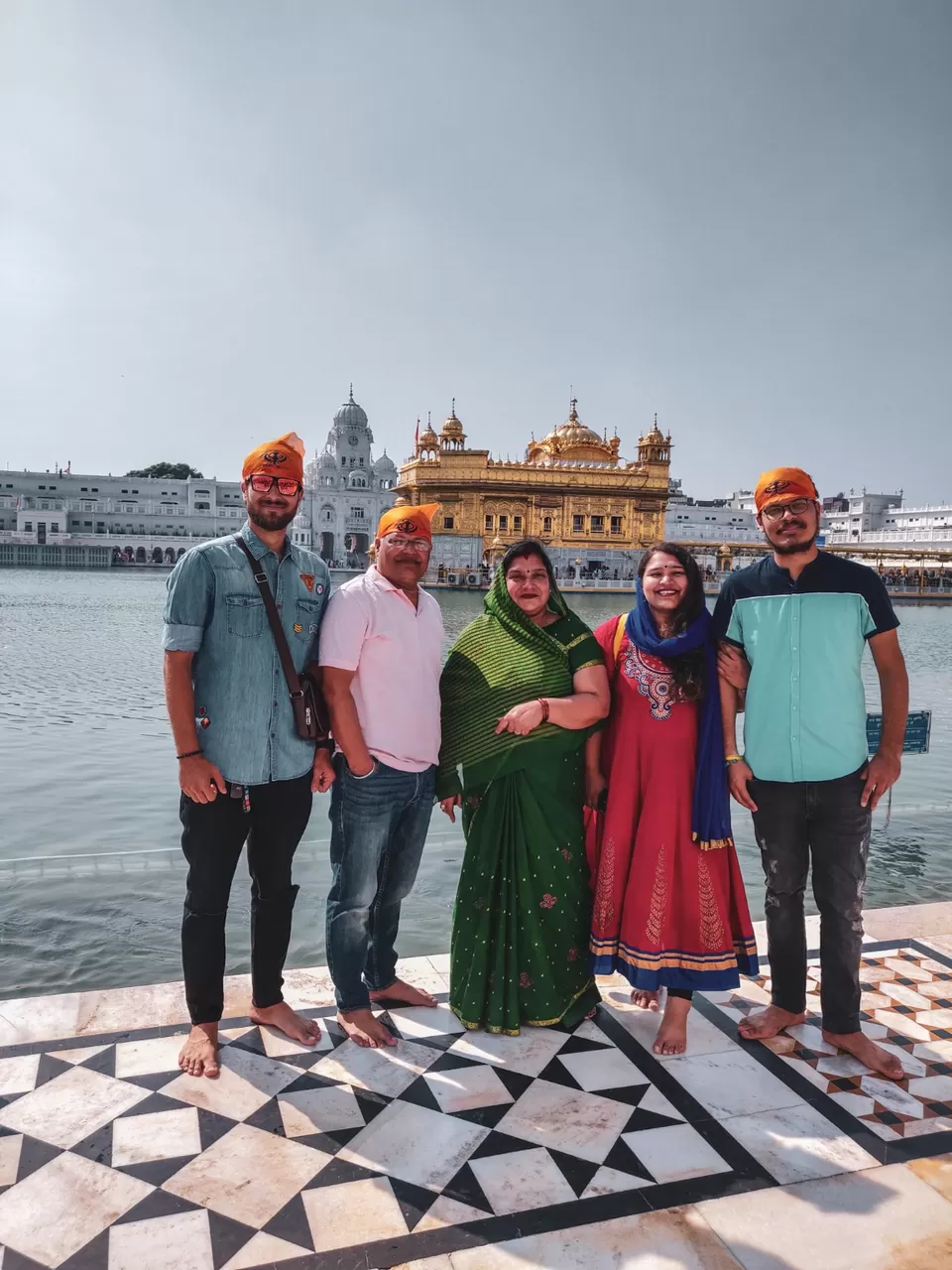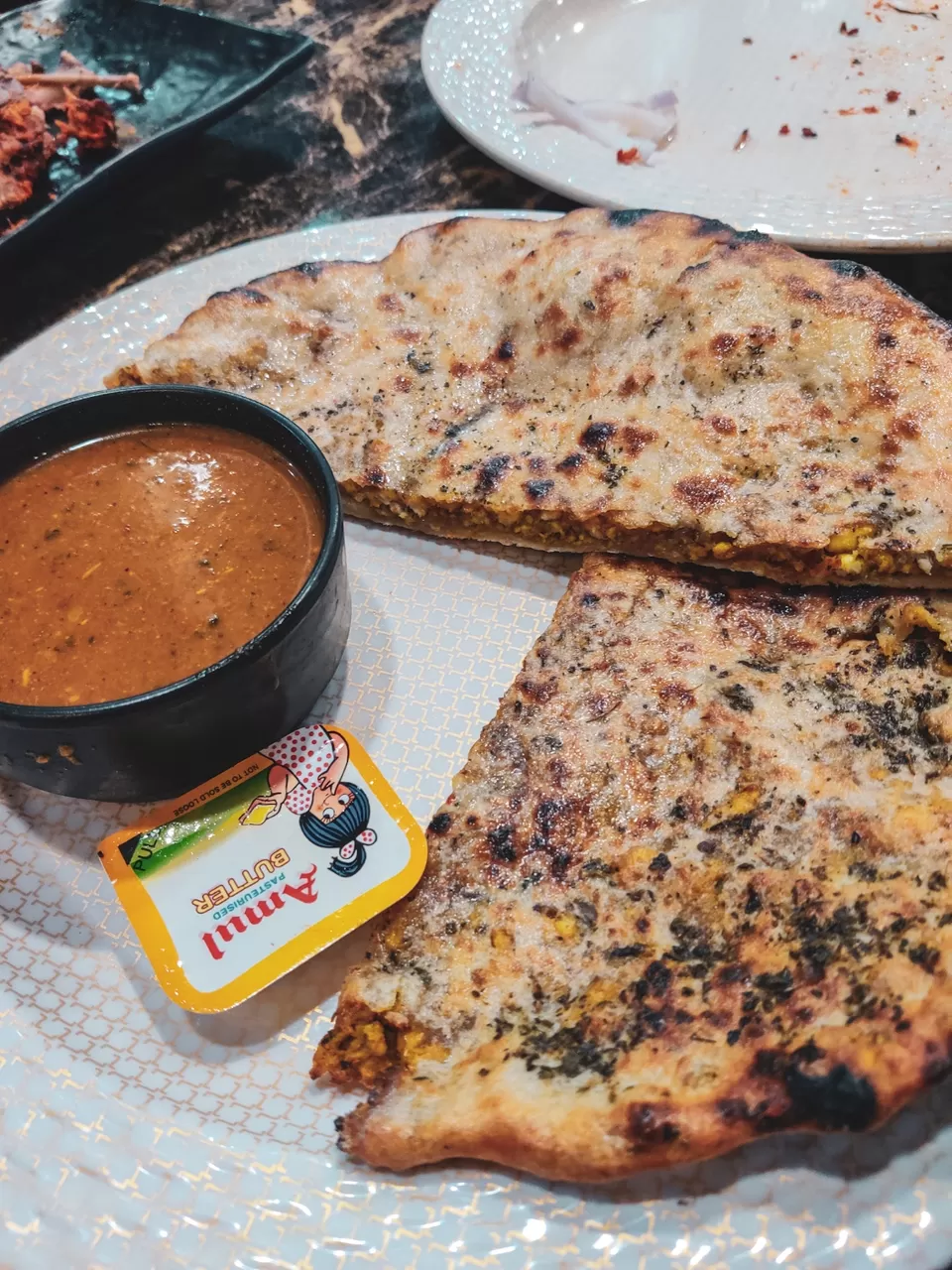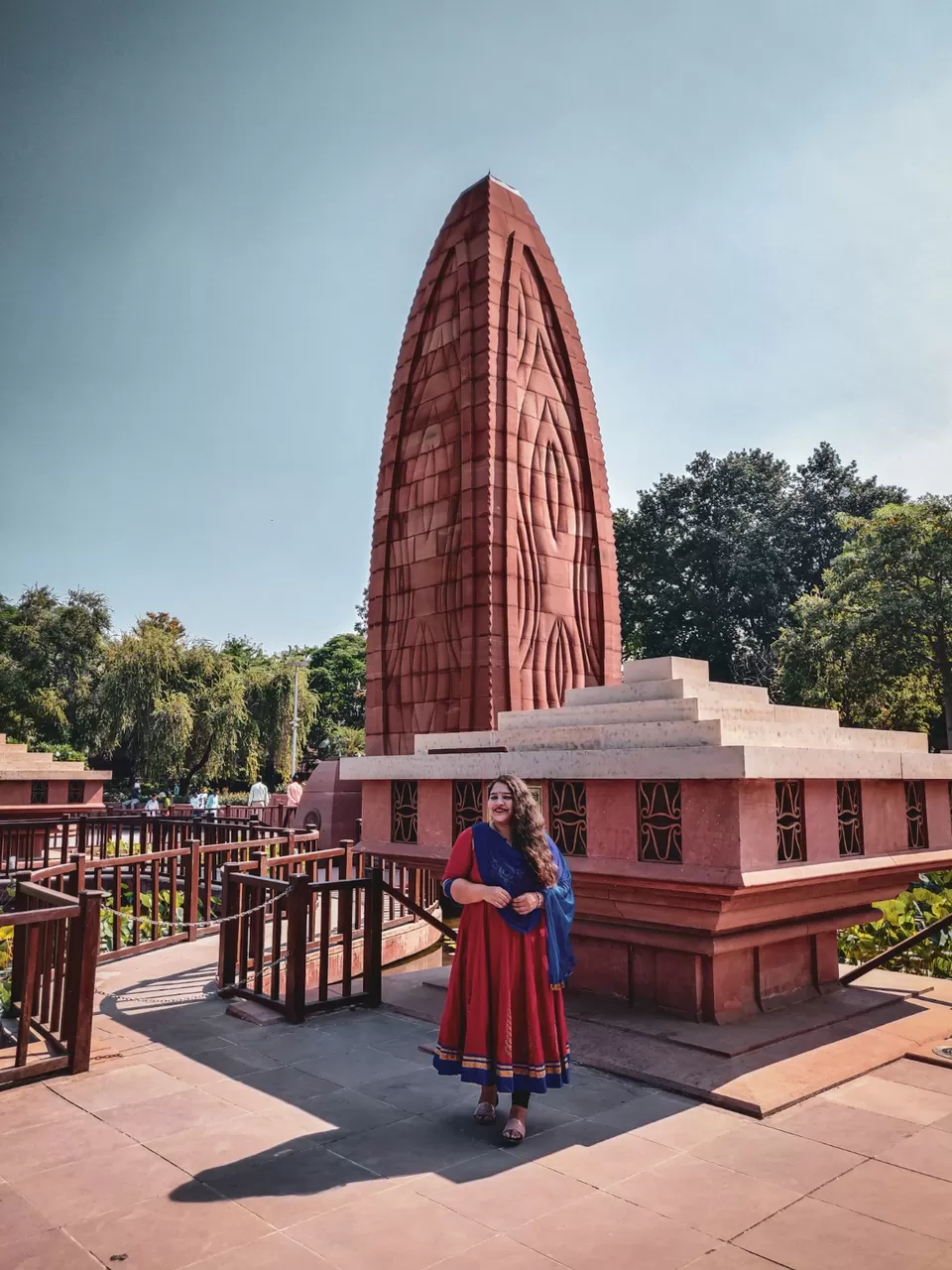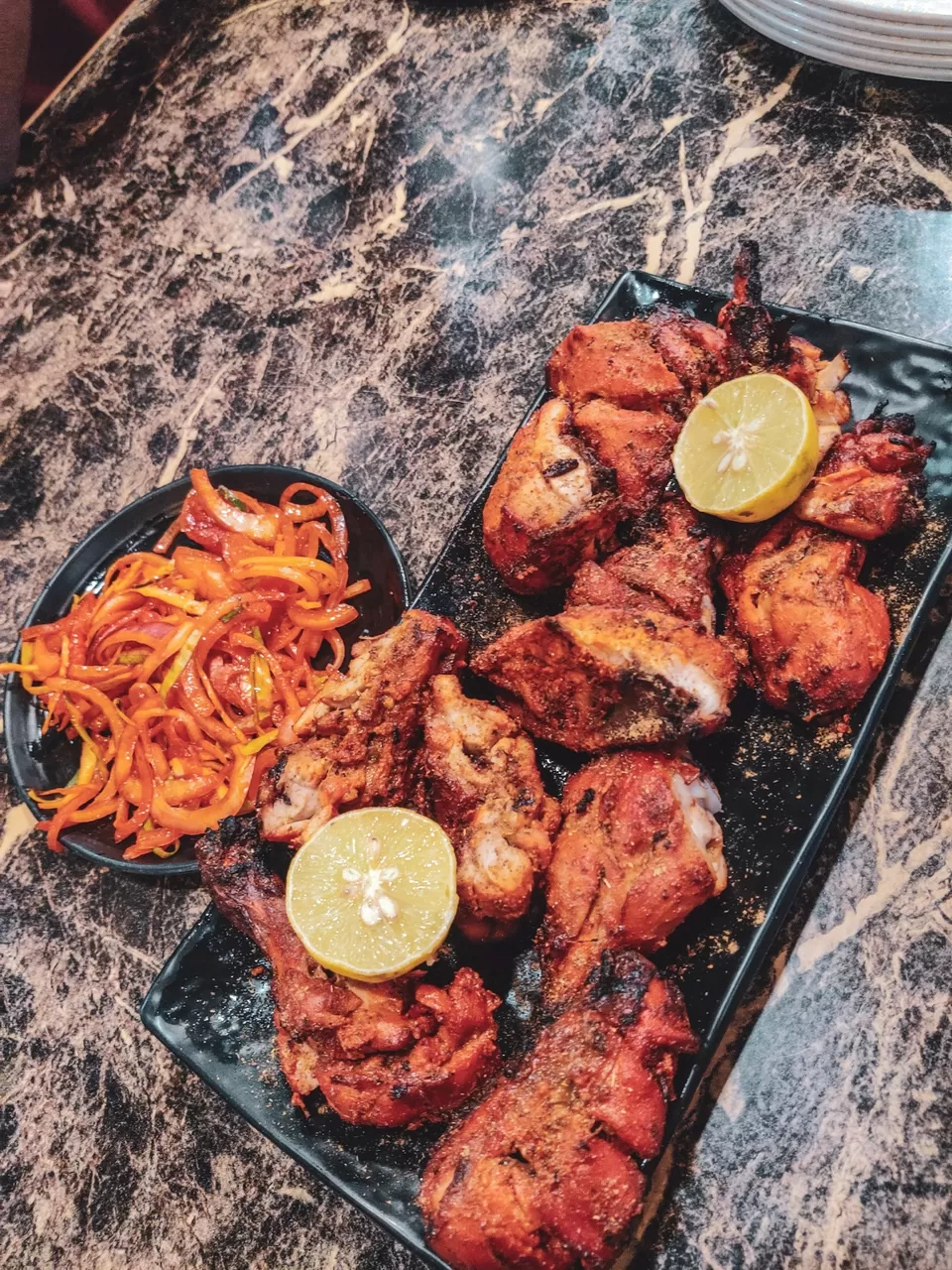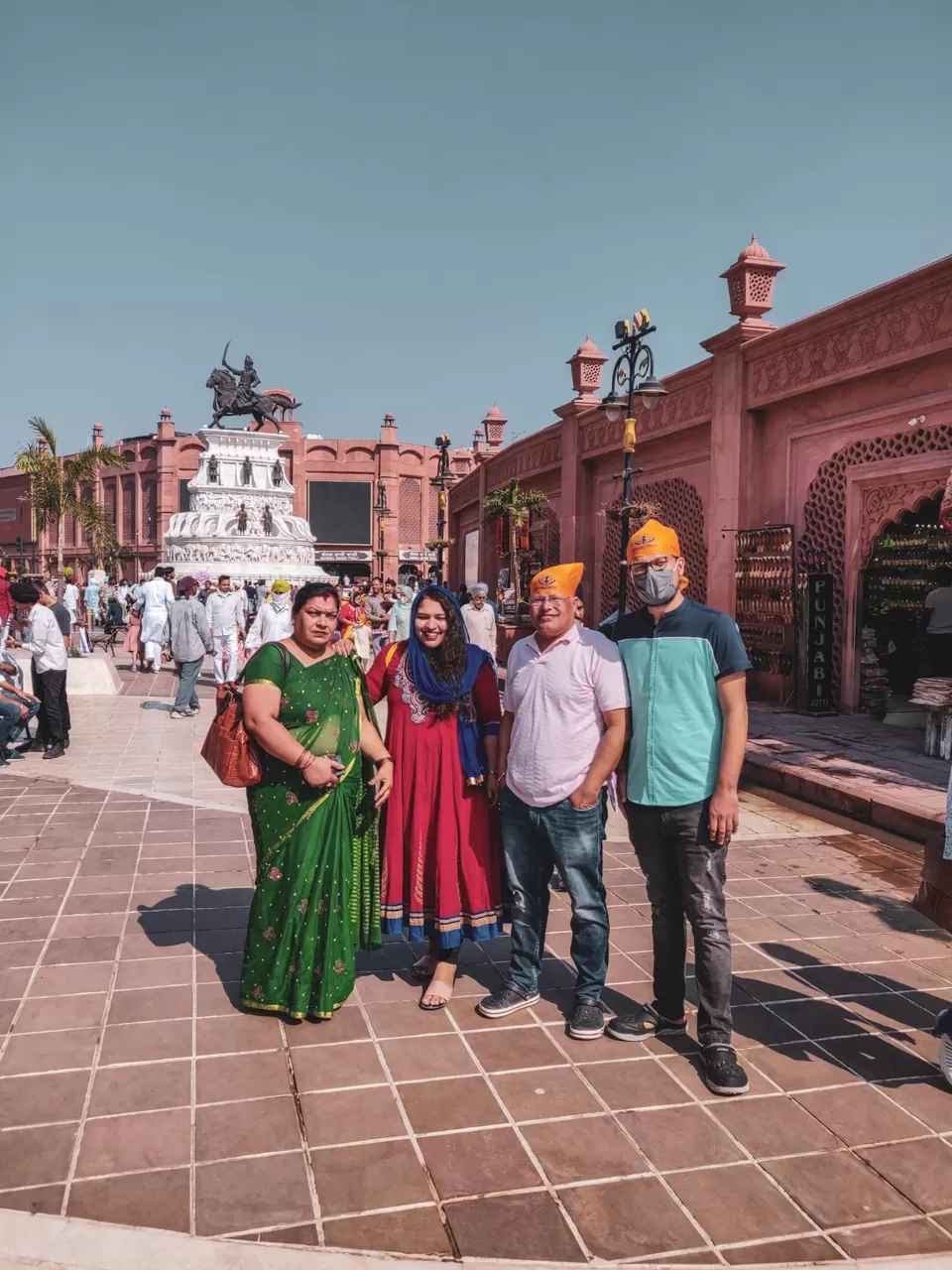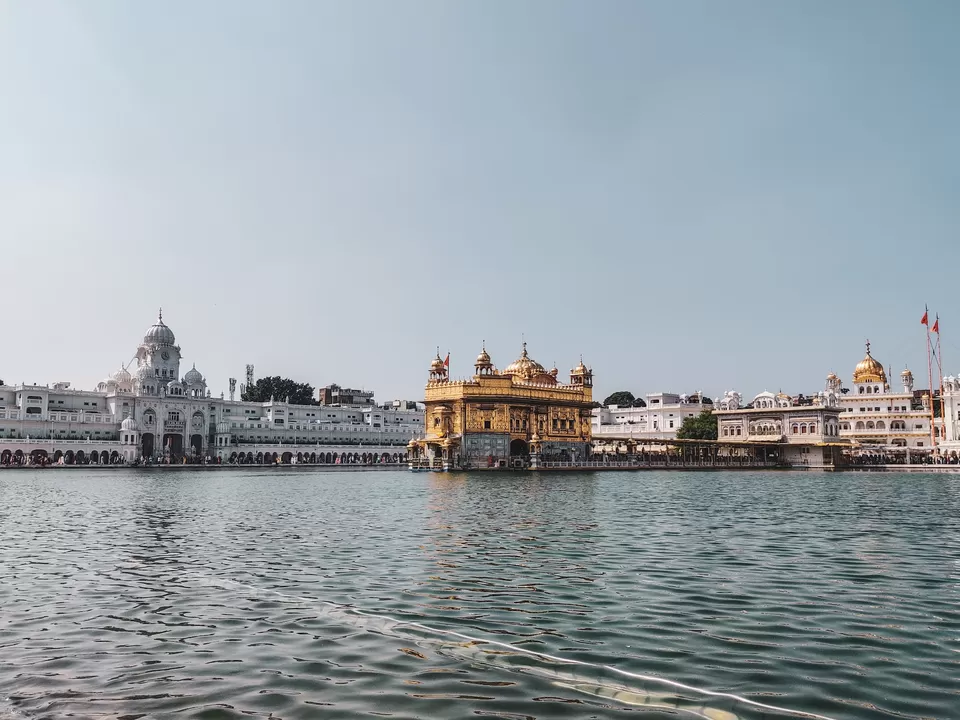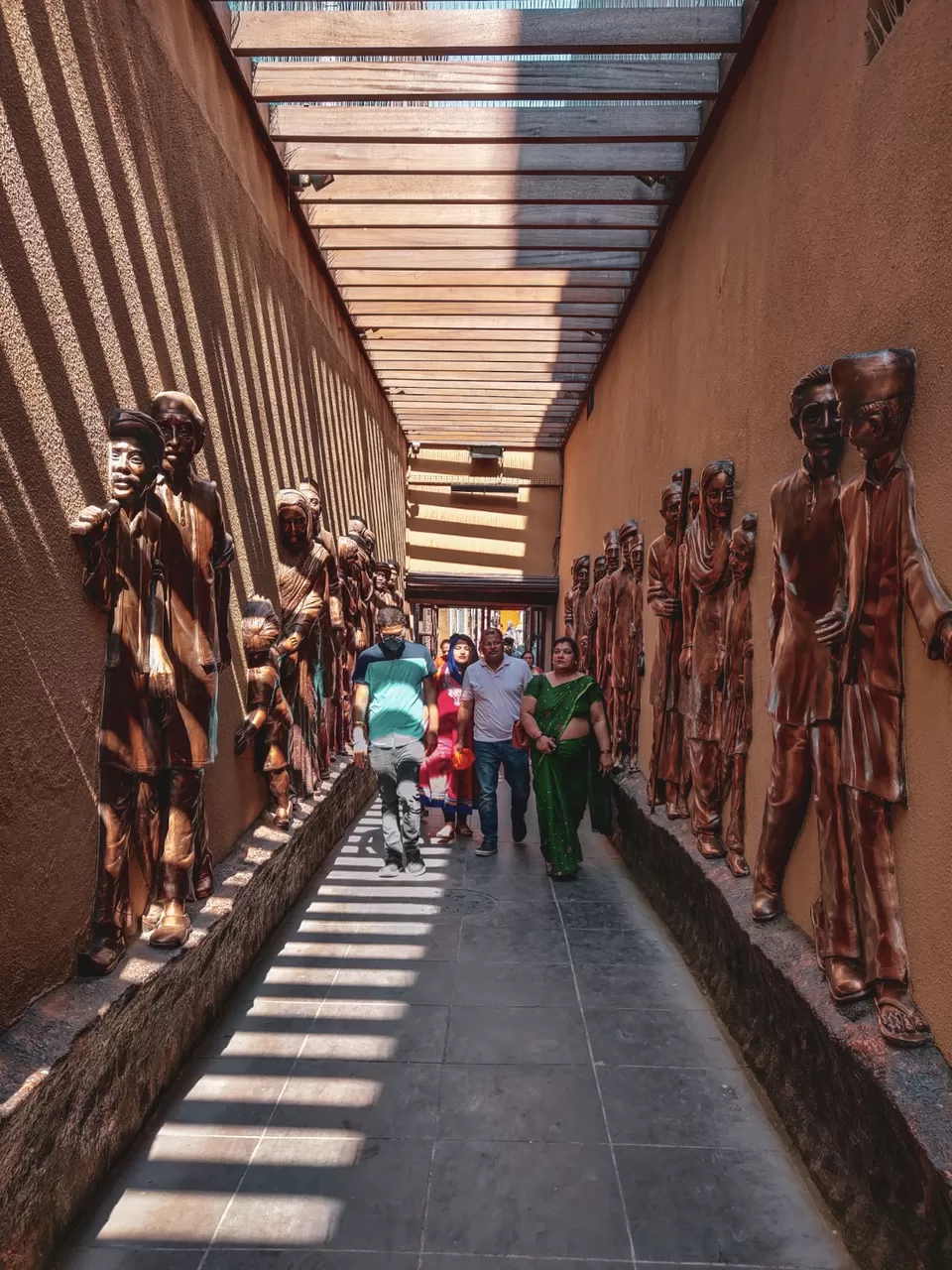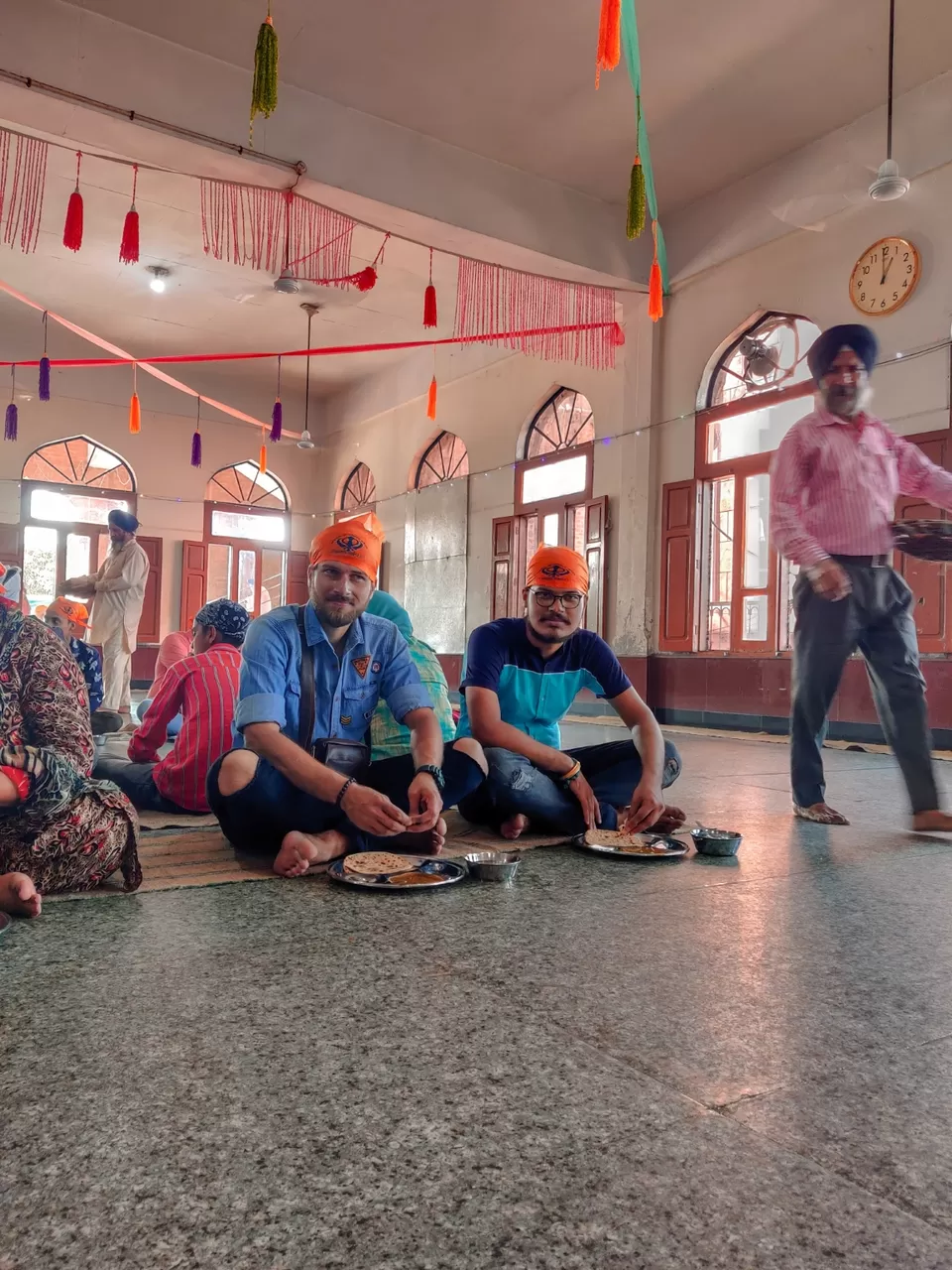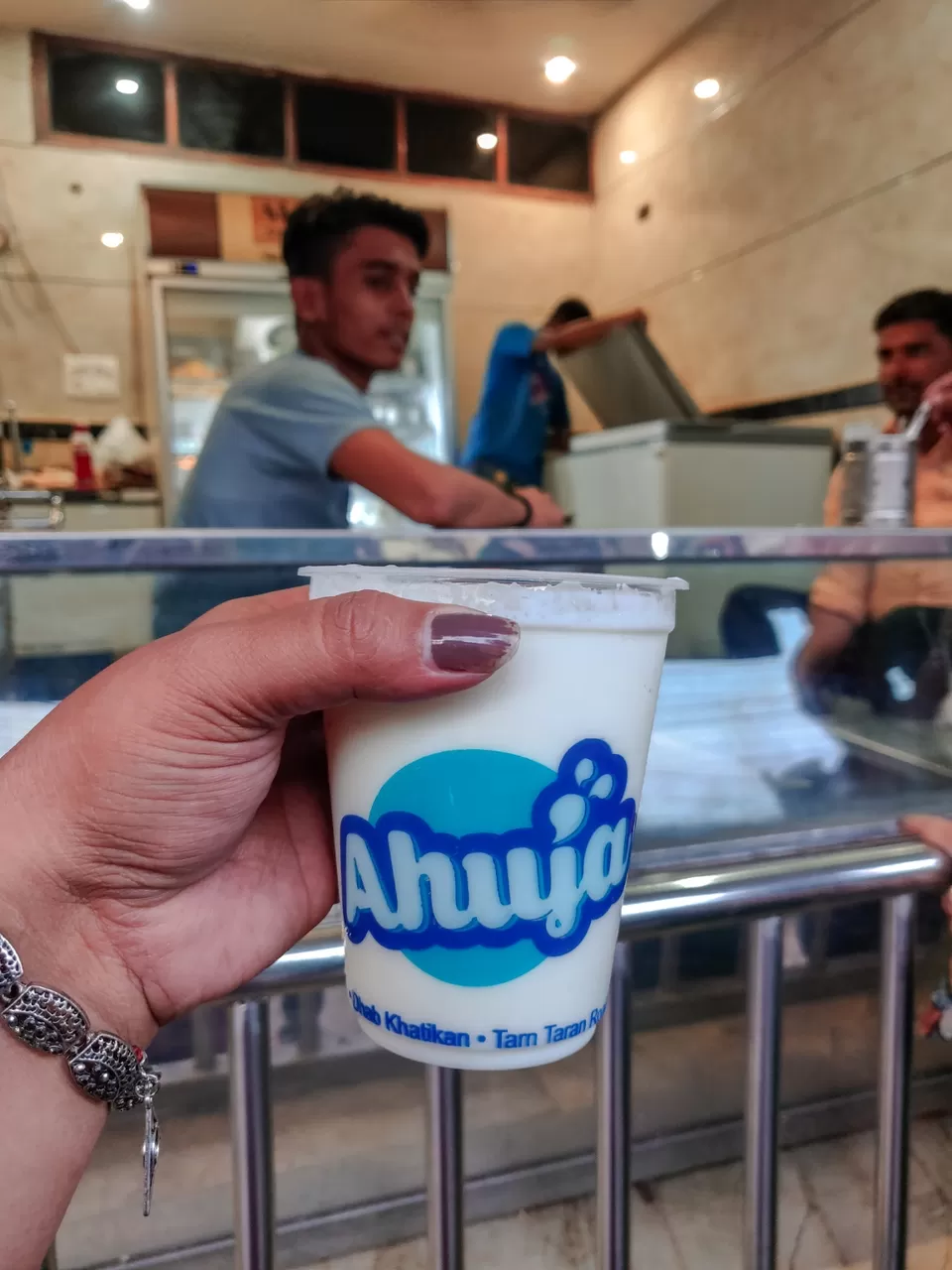 From Amritsar we went to the capital of India , Delhi. We stayed in delhi for 2 days , as we have already been to delhi many times so we wanted to try some food and shopping instead of visiting local places.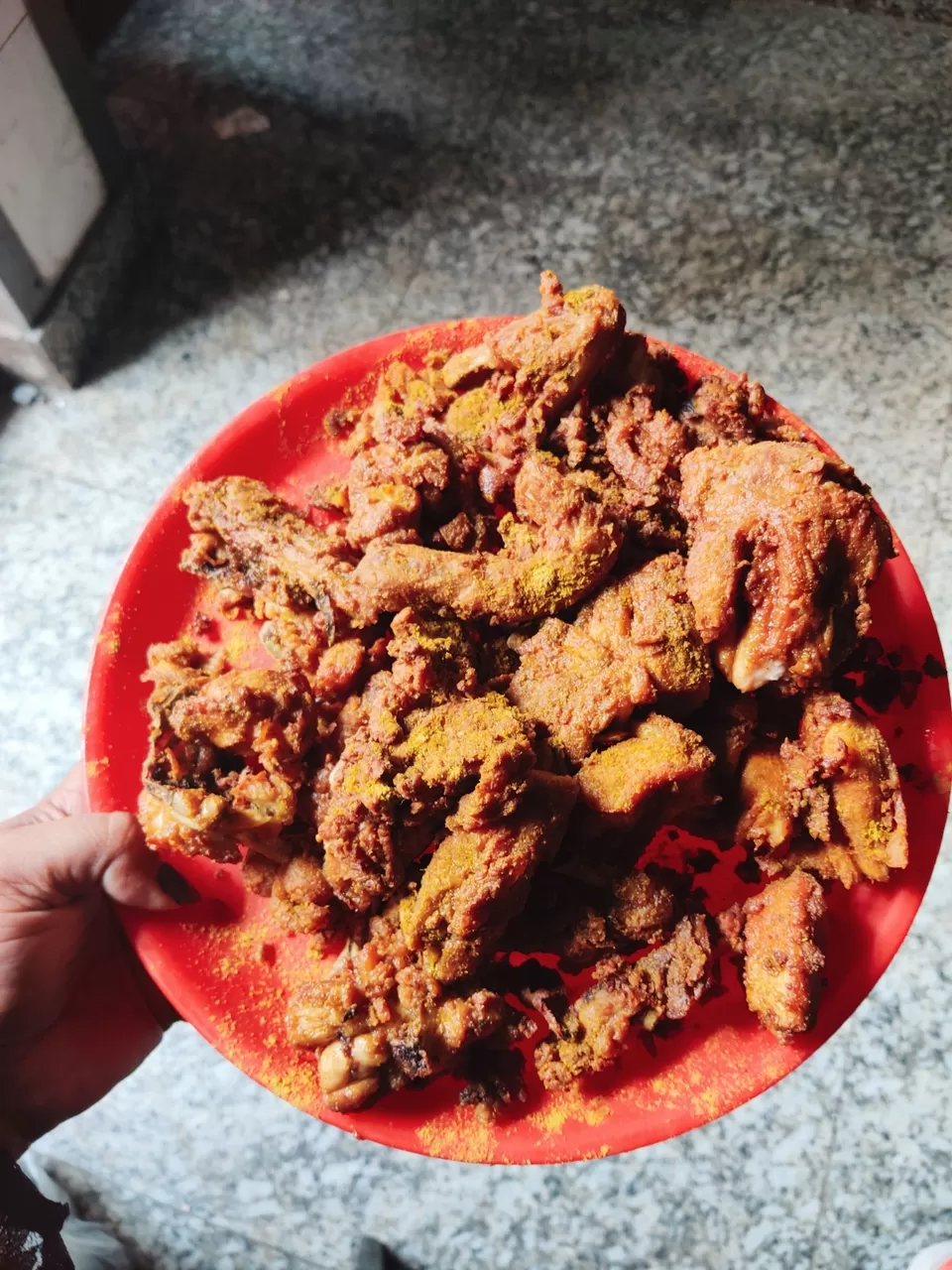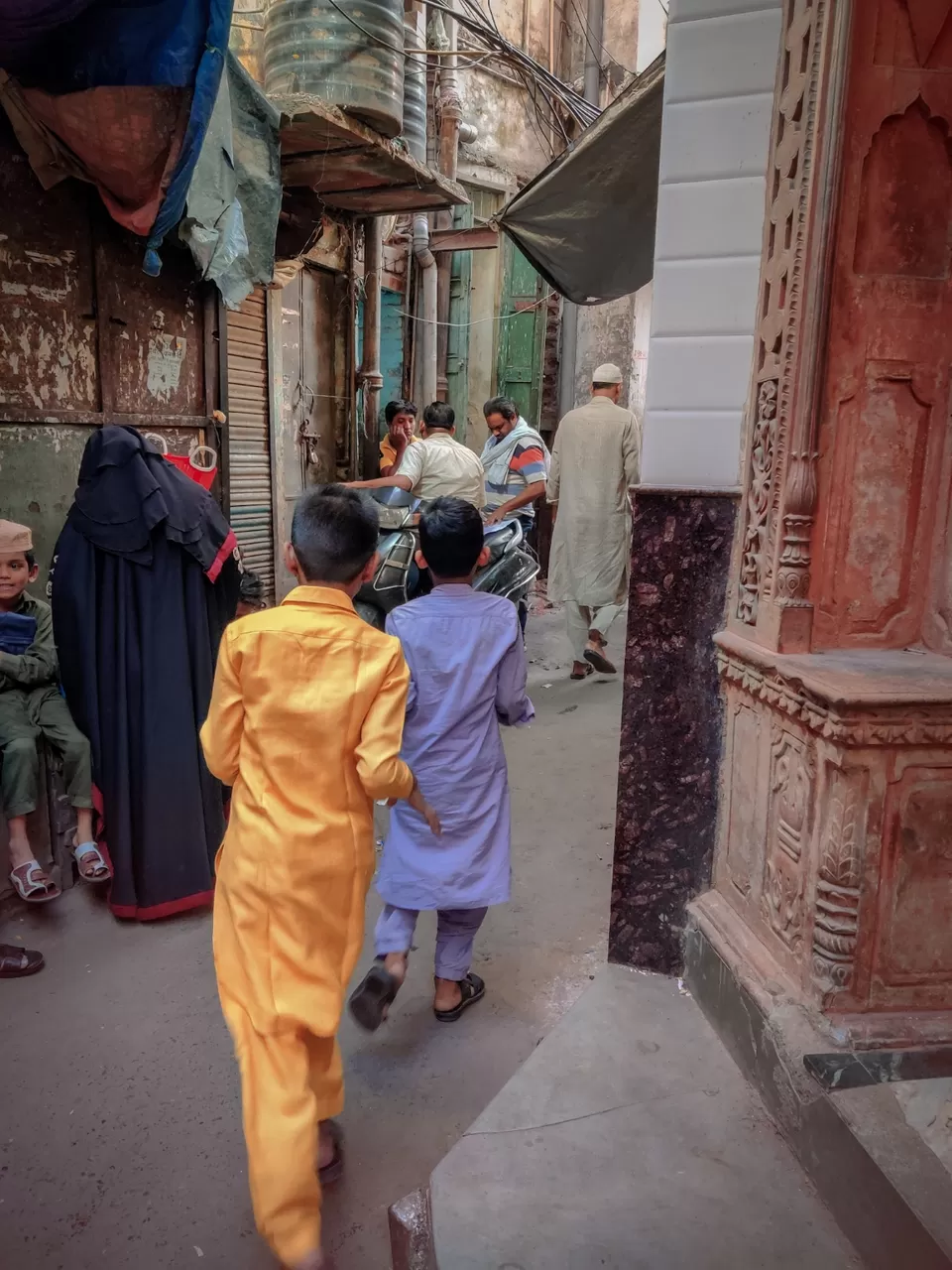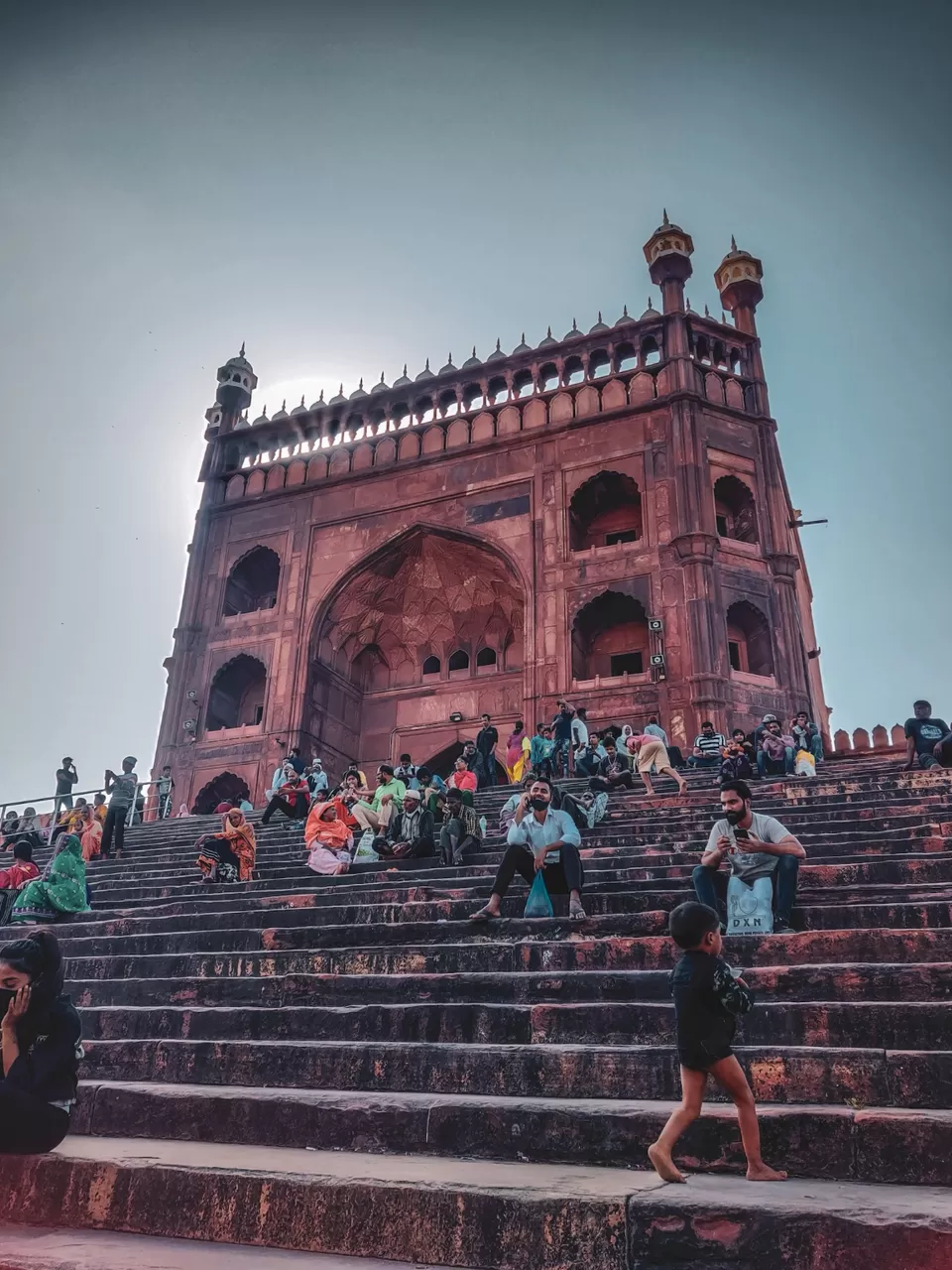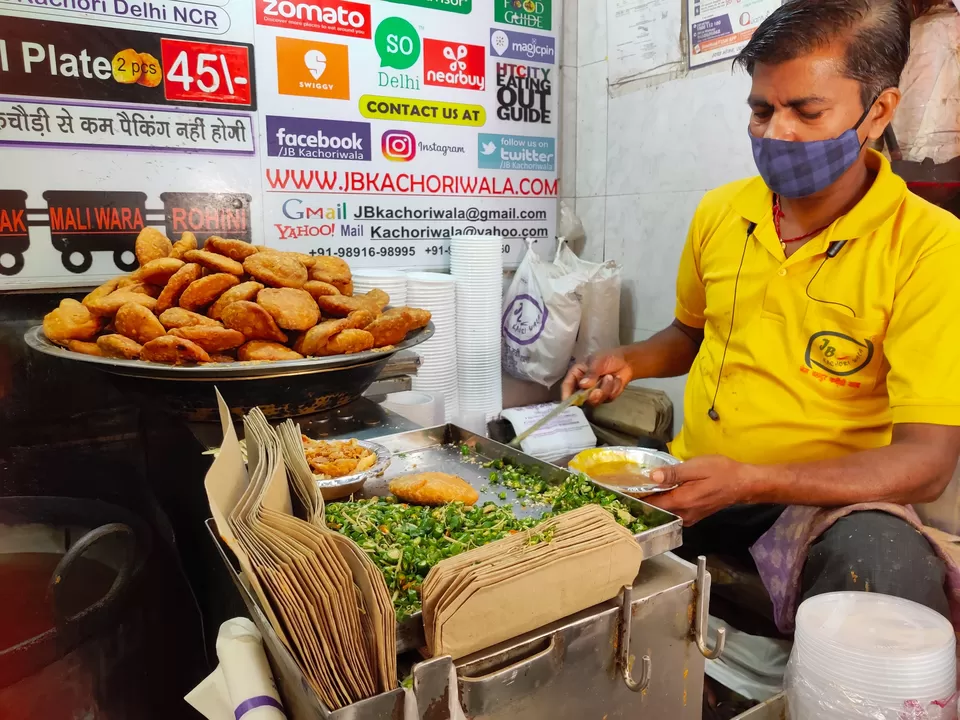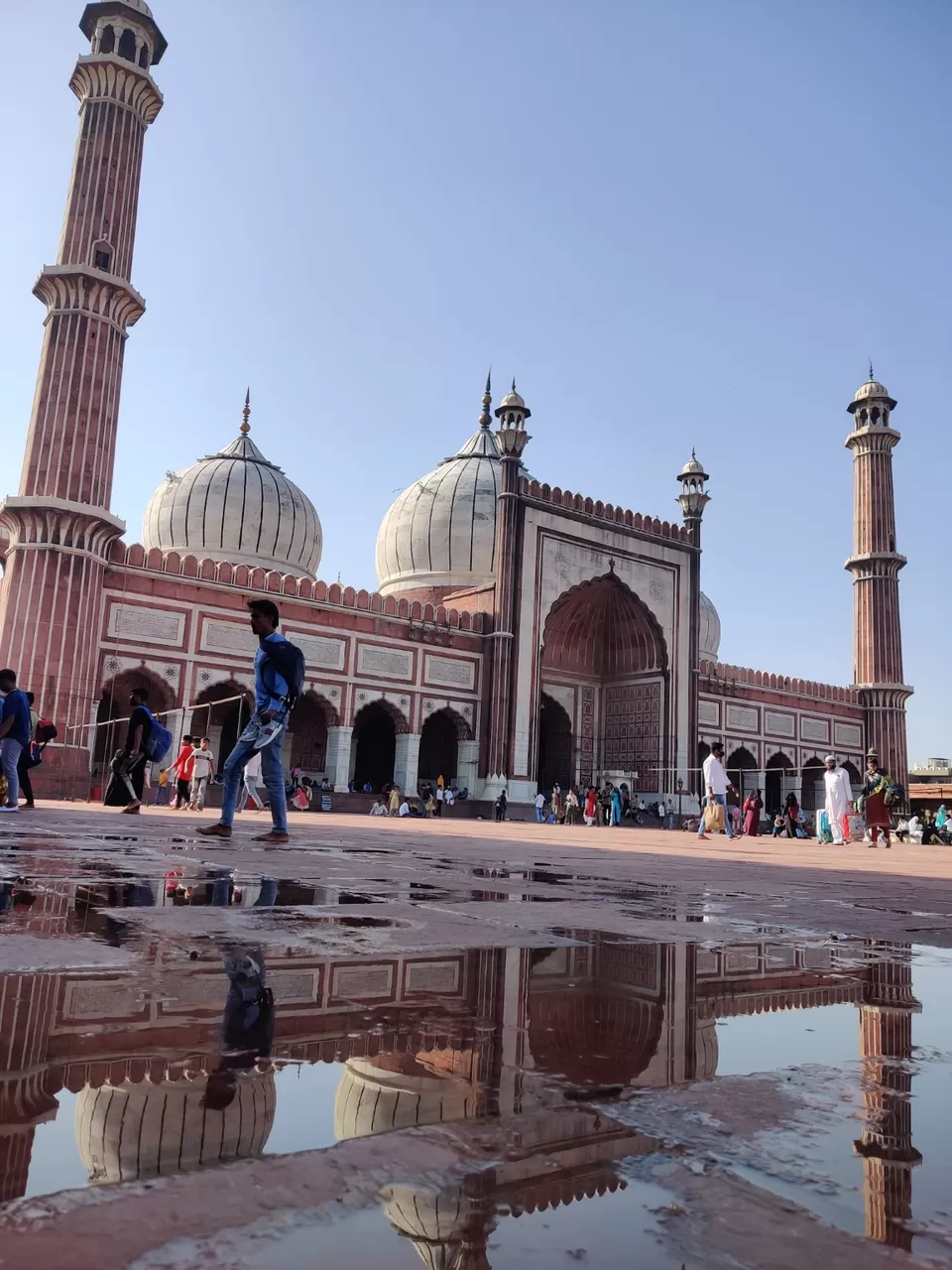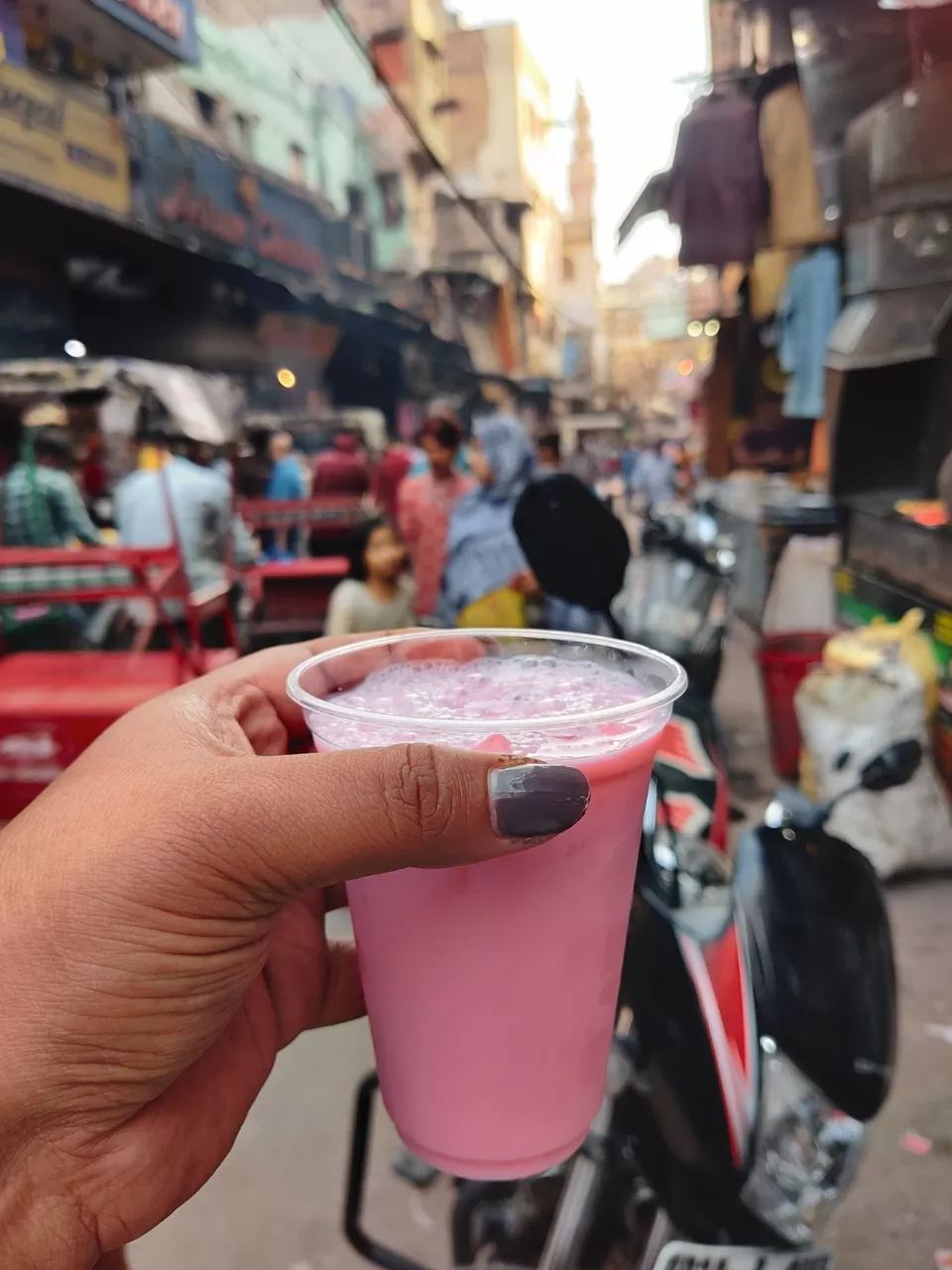 After Delhi we stayed a night in Gwalior and then headed back to Nagpur the next day. Gwalior is known for its palaces and villas, you should definitely give a day to visit all of those places. We reached back home by night.
When we came back I didn't even feel like the 25 days trip was over. While planning this trip we didn't think it will be that memorable,but it was, it it will always be. If you ever plan a trip to ladakh ,choose road trip. 😀