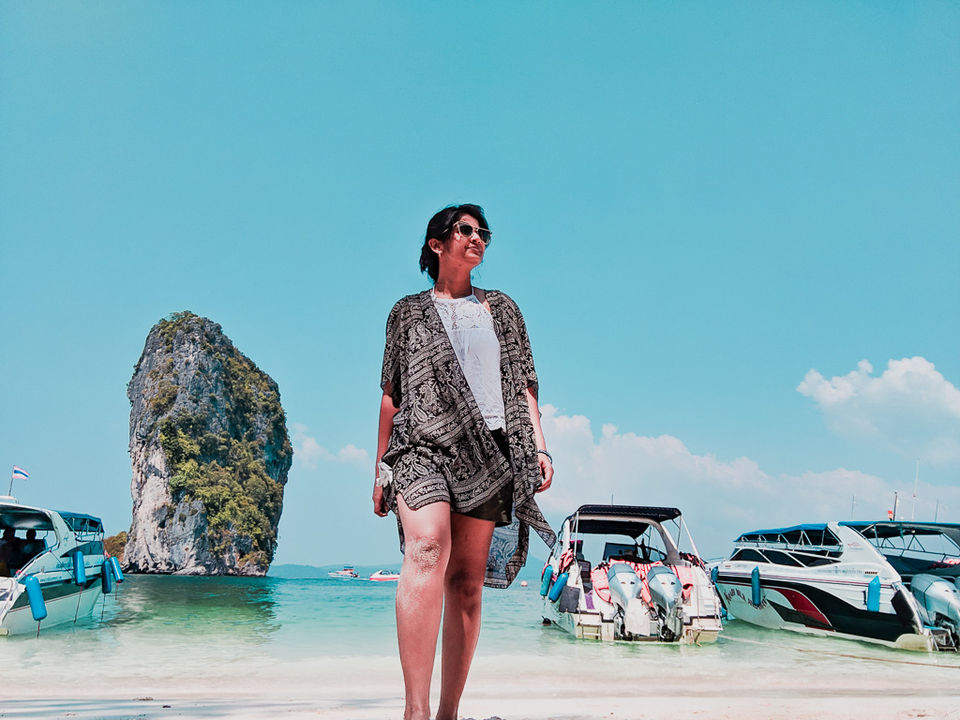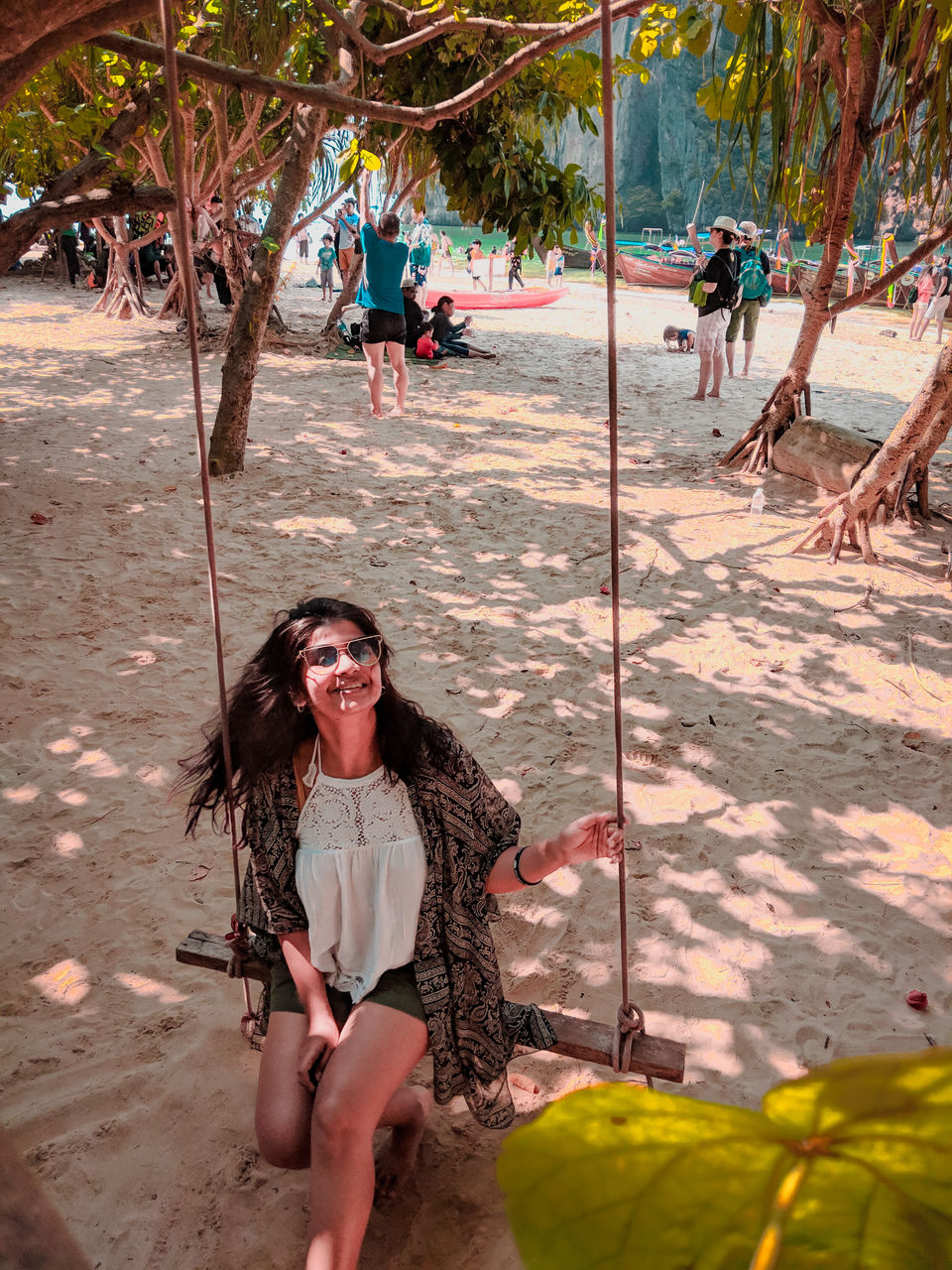 Krabi was my second stop after Phuket, it is a very famous honeymoon destination, but well, who cares, I managed to explore Krabi as a solo traveler and here is my perspective about the place.
Krabi has amazing beautiful beaches and it is advisable to stay near the beach for easy walk to nearby attractions.
I stayed at the Ibis Style Krabi and was at 20 mins walking distance to the Ao Nang Beach. The brach is the entry point to the Krabi island and is the main attraction.
If you are planning a trip to Krabi, lucky for you to stumble upon this blog, as this is going to be all about what to do in Krabi.
Krabi weather is very unpredictable, but having said that one must definitely avoid rainy season between June-October and book between November-May.
Prices are on higher side if you pick travel dates between November to Feb-March, but shoulder season of April-May can be a good deal if you are looking for less crowd, cheaper deals and budget travel.
I visited during Christmas in December, the place was crowded and was very humid, but that were the only dates available in my calendar.
Railay Beach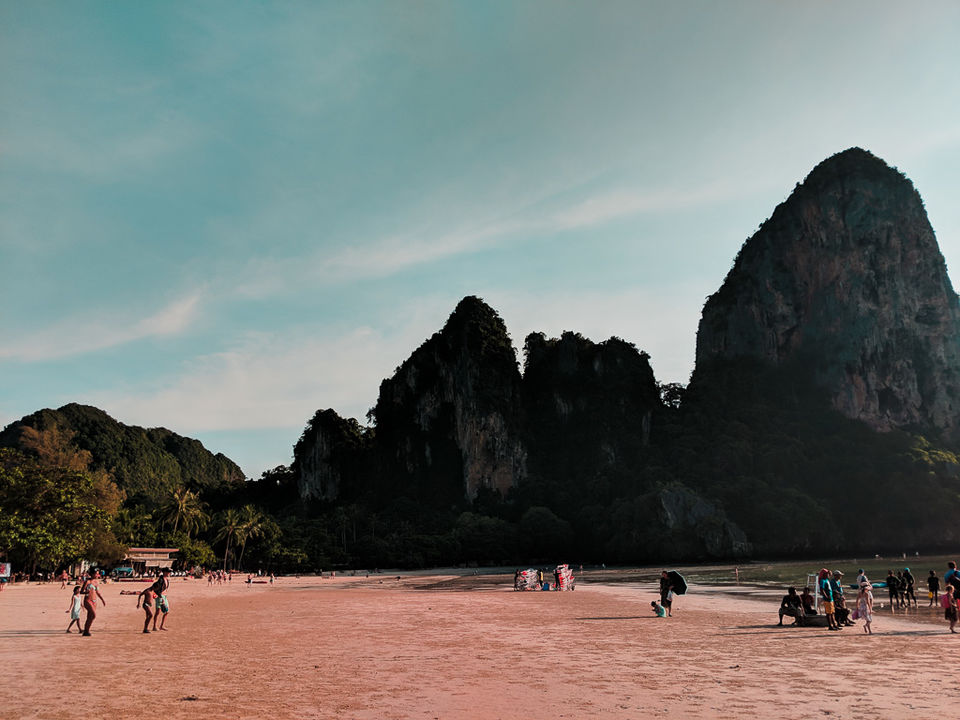 On the first day of arrival to Krabi I booked a direct boat to Railey Bay, it is easily accessible beach island from Ao Nang Beach and costs only 200 Baht including pickup and drop from the beach. It is fairly reasonable and gives you enough time to explore the beach on your own without a time limit.
4 Island tour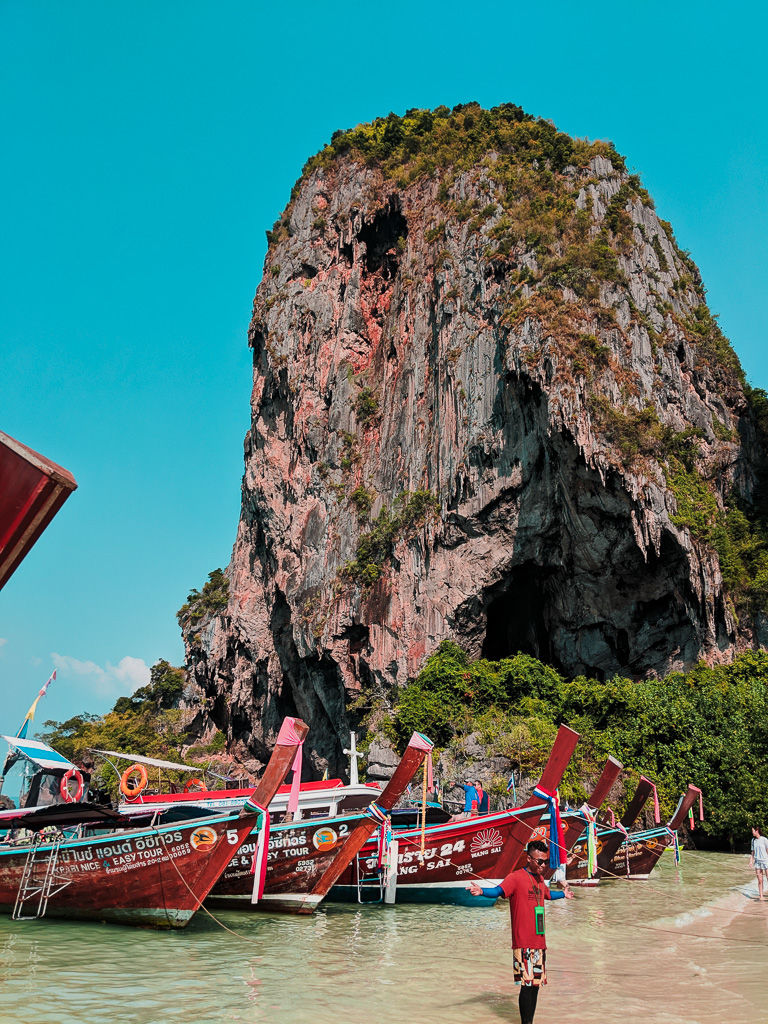 Pic: Pranang Bay
Right after Railay beach, I realized I made a big mistake of pre-booking my 4 island tour in Krabi for day 2. Pre-booked itinerary hardly leaves anytime for exploring the place and leaves you unsatisfied wanting for more from the place.
If you are in Krabi for island hopping, I suggest not to pre-book your island tour package but choose one after you reach Krabi and book everything individually.
After you come to Krabi for island tours you can book it on Ao Nang beach at fixed prices from local authorities, you will be given an option of:
Longtail boats - A lightweight long canoe type boat, used by the locals as a passenger boat which runs on an automotive engine. This is the best way to save money and experience amazing limestone rocks around the islands.
Speedboats - This option is best when you have a large number of people together and would love to have your own personal space, but it is comparatively costly than the longtail boat rides.
Big Cruize - This is again another option where you will have 100-150 people on a big boat as your company, would suggest only opt this if you have come with your family and would like to sit comfortably with chair and AC inside.
Krabi has a greater number of islands to offer, which you can surely explore on your own without spending any extra money through your travel agents. Islands that I covered are Pranang Bay, Poda Island, Tup Island and Chicken Island.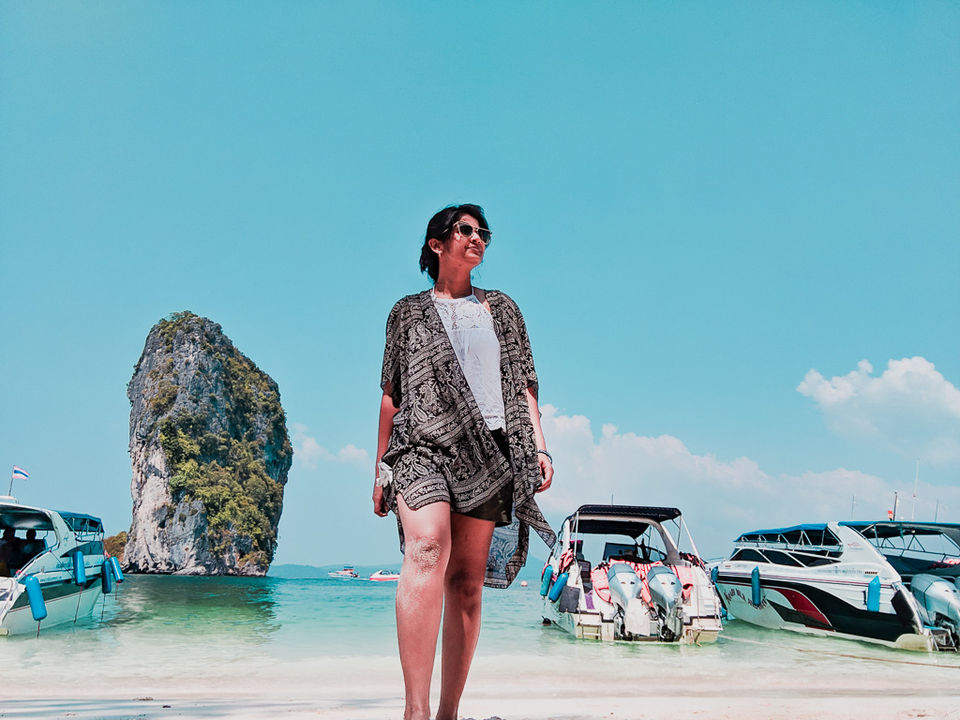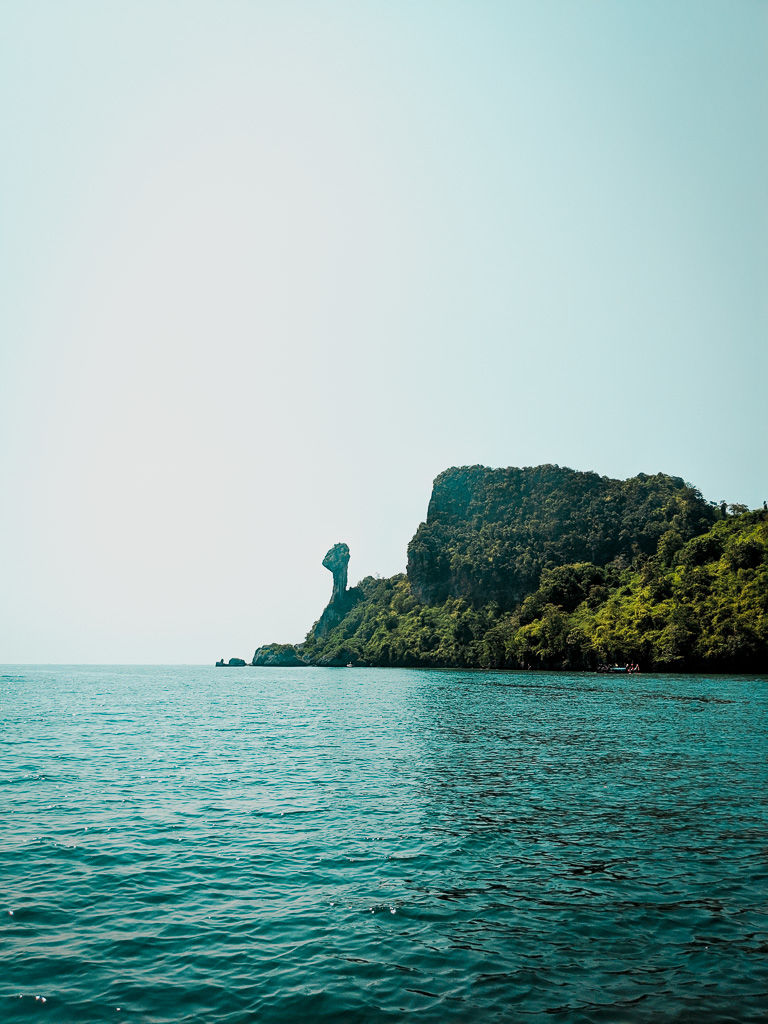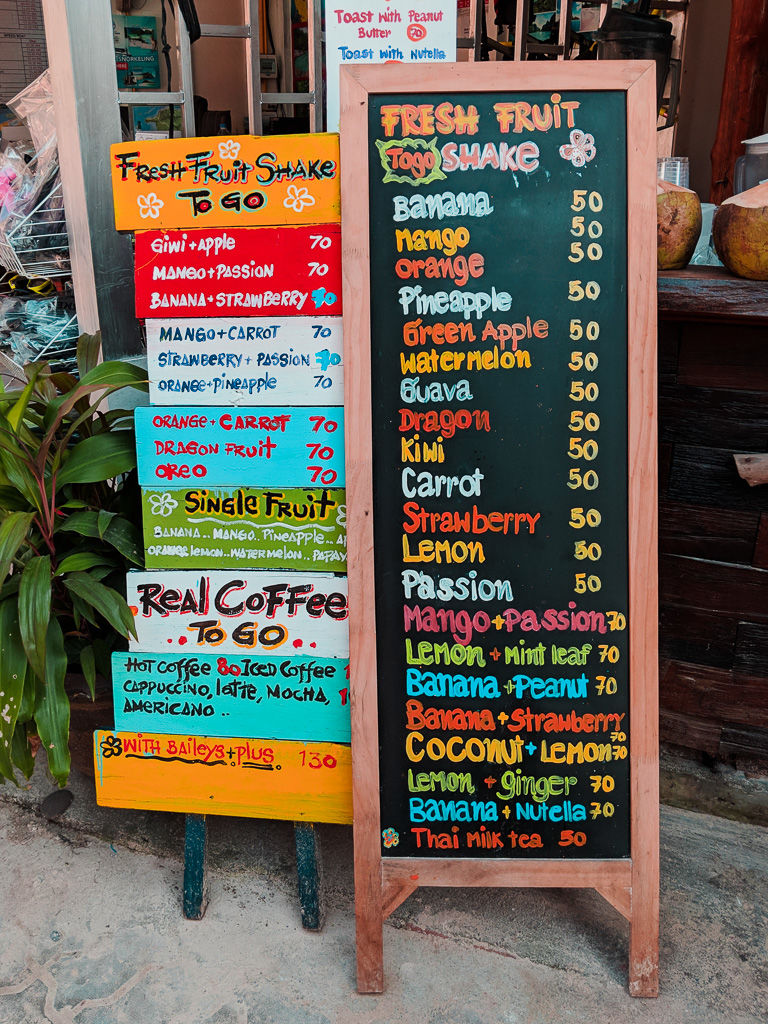 Food is cheap in Krabi, and I advise not to waste your time in McDonald's but try different cuisines on the street especially night markets. I checked some of the best food joints around on Trip advisor and found The Pizza company to be a good place, I tried their sausage spaghetti and it was delicious just as I like not too cheesy and tasty.
You must try the night market food stalls which offer a wide variety. Few things that I would advise to try are the Buns, rice crackers, Pad Thai (obviously), bamboo drinks and fish food.
There are different night market centres across the island, during my stay, I found two near me, the first one was right adjacent to the Ao Nang beach stretch and the other one at the city centre. As I was anyway near the beach, I went to check out the one at the centre of the city.
It took me 40 minutes to reach the night market in city center from the beach and it cost me 300 baht to & fro, which is fair deal.
Night market has entertainment arena where you can grab some bamboo drink and hot buns or pad thai and enjoy Thai music, dance, kids performing to traditional songs. You can also, get some souvenirs from the market as they are very cheap compared to Bangkok.
The best way to save some money on transportation is to stay near the beach side which can be easily be accessed by walking. And another way is to use the hotel tuk-tuk services which drops off and pick up at a spot to a hotel at no cost. Just make sure you know the timing of the hotel tuk-tuk services as they are available at an hourly basis. This way you will surely save 200 baht which you would be charged from the beach to the hotel, so make sure you are aware of this.
Also, as mentioned for Night Markets in the central Krabi you can always book the cab service from the hotel or from local agents which would cost you from 200-300 baht or cheaper.
The airport in Krabi is nearby so if you need a cab service to pre-book it from the local agents which will be cost effective than booking a complete cab for yourself. Sharing a cab would be very cost effective and would round up around 100-200 baht.
Hope this helps in planning your Krabi trip, do write to me in case of any query about Krabi and follow my travel through my Instagram