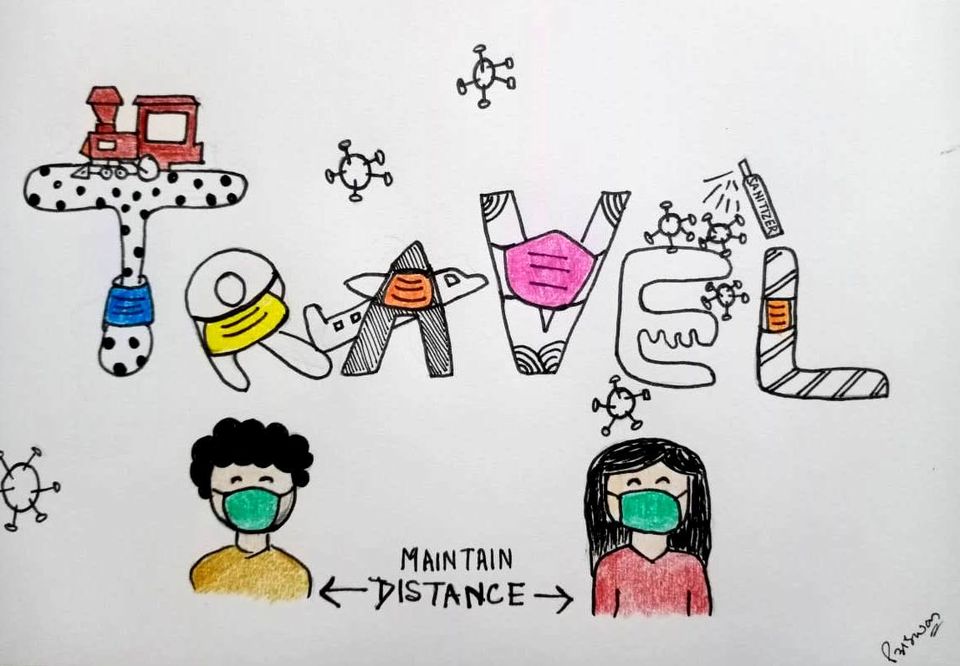 Travelling during this pandemic has been a big no for about 6 months. I personally didn't step out of my house for 6 months, the only reason even if I had was buying grocery. Being a travelholic and staying at home for 6 months was very frustrating and depressing. As work from home was the only thing to do now. You cant meet people physically, hug people, go to restaurants, party hard, etc etc... The virtual world is the only world you can see. And I have even seen posts in facebook for virtual travelling.. R U SERIOUS !!!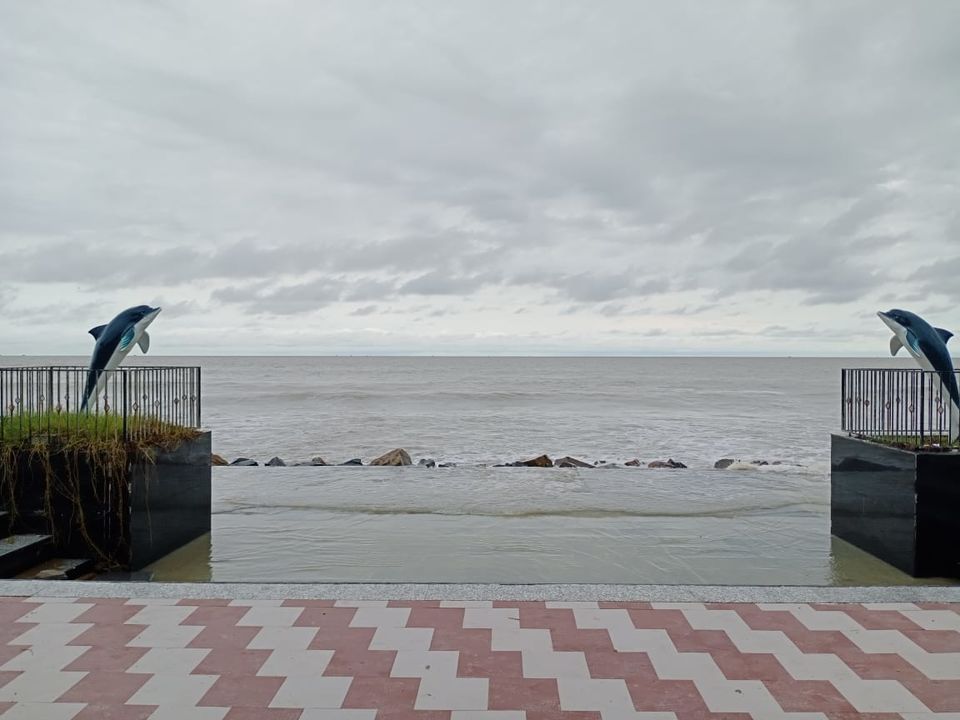 Finally after almost 7 months I stepped out of my house for a weekend trip.. YES FINALLY A WEEKEND TRIP. The destination was none other than Mandarmani. This is a seaside resort village in the state of West Bengal, India, and lies in East Midnapore district, at the northern end of the Bay of Bengal. I have been to this place 3 times earlier but this trip was really different because of the present COVID scenario. Normally this destination is perfect for 1 night stay, but this time we didnt take the risk of staying in a hotel as a precautionary measure. We enjoyed 1 day complete and returned the same day.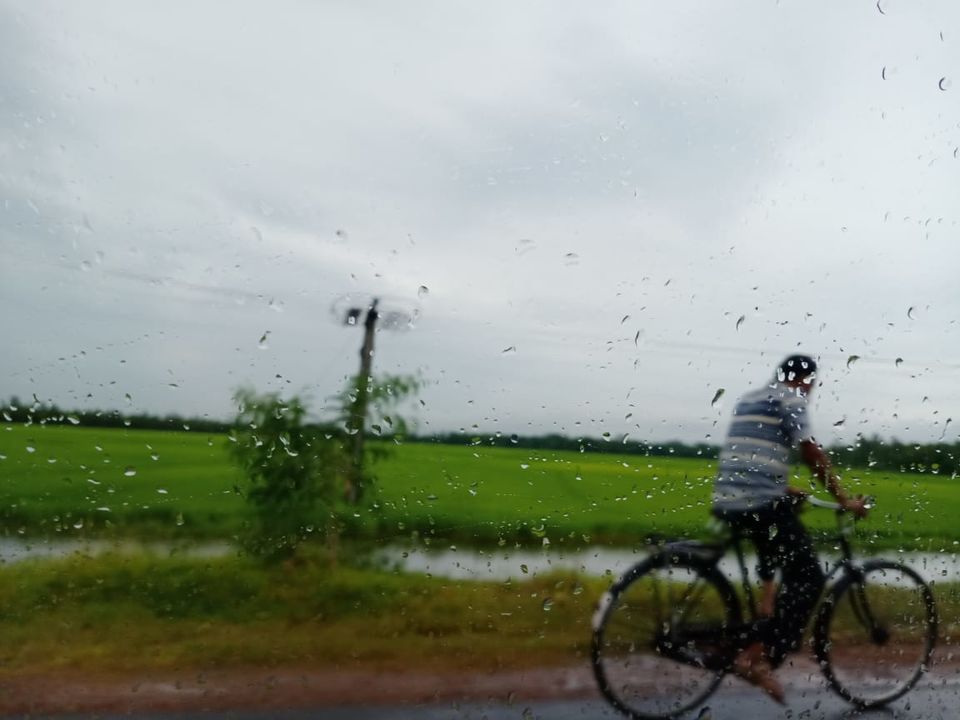 Basically we had a great road trip to Mandarmani and then enjoyed the Bay of Bengal and returned back. It took 4 hours one side by car, with stoppage for 30 minutes in between. The weather was in our favour that day... slight rainy, no scorching sun. We stayed in Mandarmani for about 3-4 hours. It was a high tide when we reached there. The sea level was so high that it reached the sitting places made on the beach. And the waves seemed to be very aggressive. But this was something I had never seen before. So i enjoyed this also.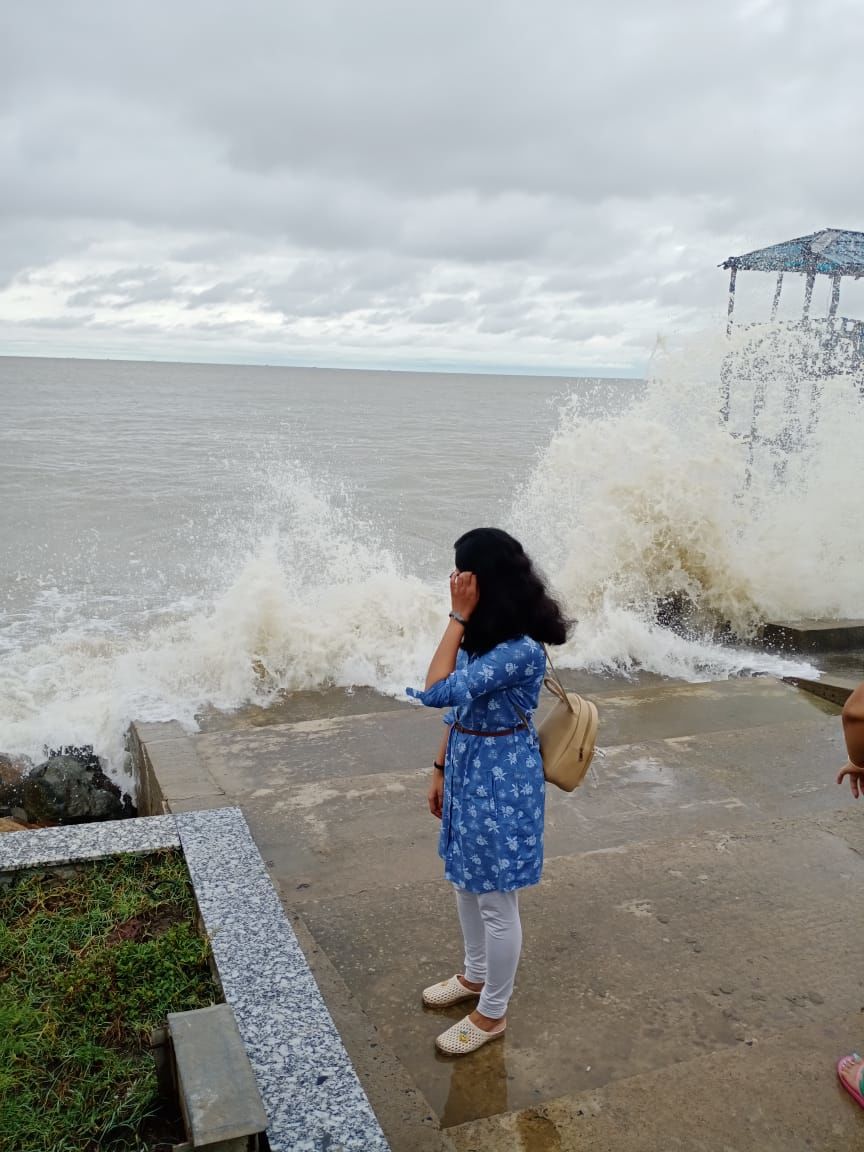 But the biggest concern out of the enjoyment was the SAFETY. It was very crowded place. I really didn't feel that some pandemic is going on. Only 20% people were wearing proper masks. Rest were WITHOUT masks. Social distancing was not at all maintained. Infact people were eating beachside food, without any measure of sanitation. We were finding some place to sit which was less crowded but no use.
We had to sanitise our hands every hour as we were touching anything . And I think it was highly required. We took home prepared food for the whole trip, so we did not have to eat or drink anything outside. This trip was really a much needed relaxation.
What I learnt from this trip, which I want to share with everyone is that your safety is in your hands. You have to come out of your home, work outside, travel also but you should always follow the guidelines provided by WHO. Please maintain social distance, wear proper mask, sanitize your hands regularly and wash your hands.
"STAY SAFE, KEEP OTHERS SAFE"