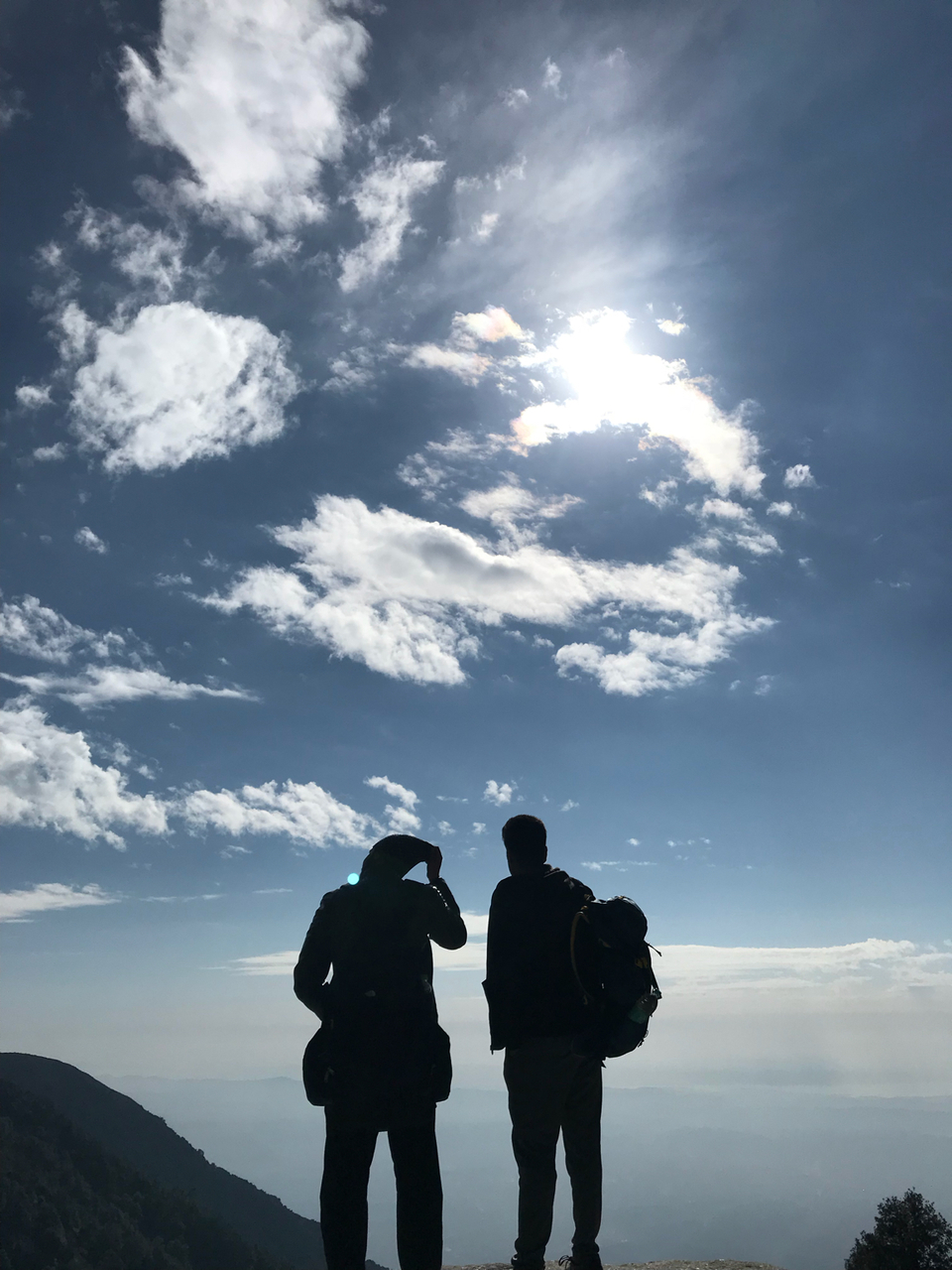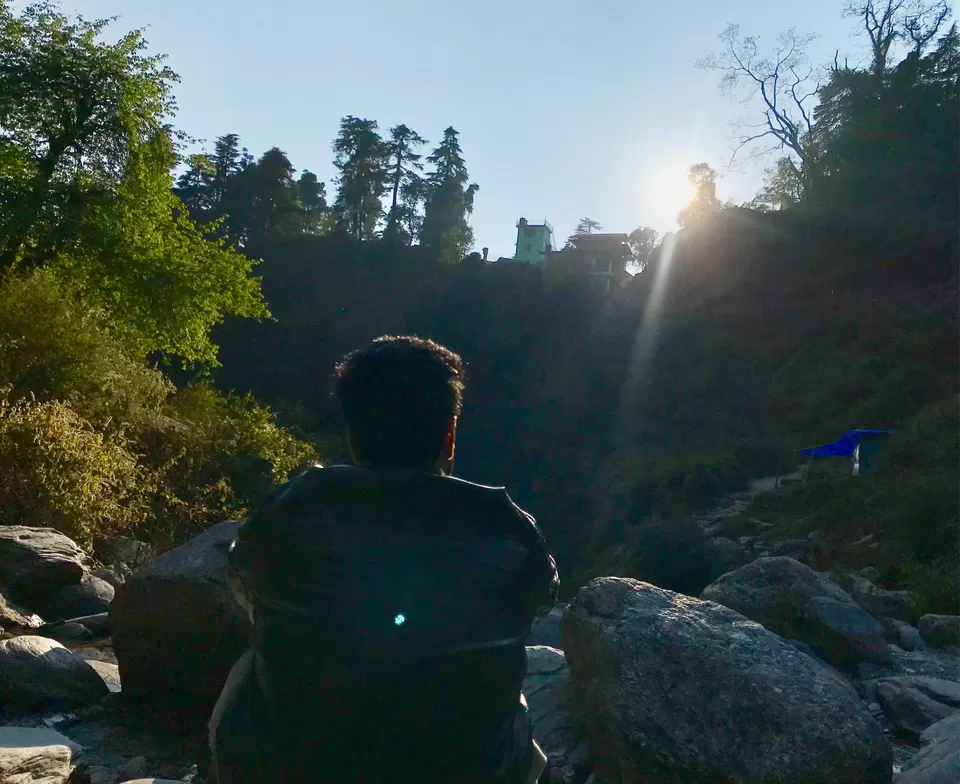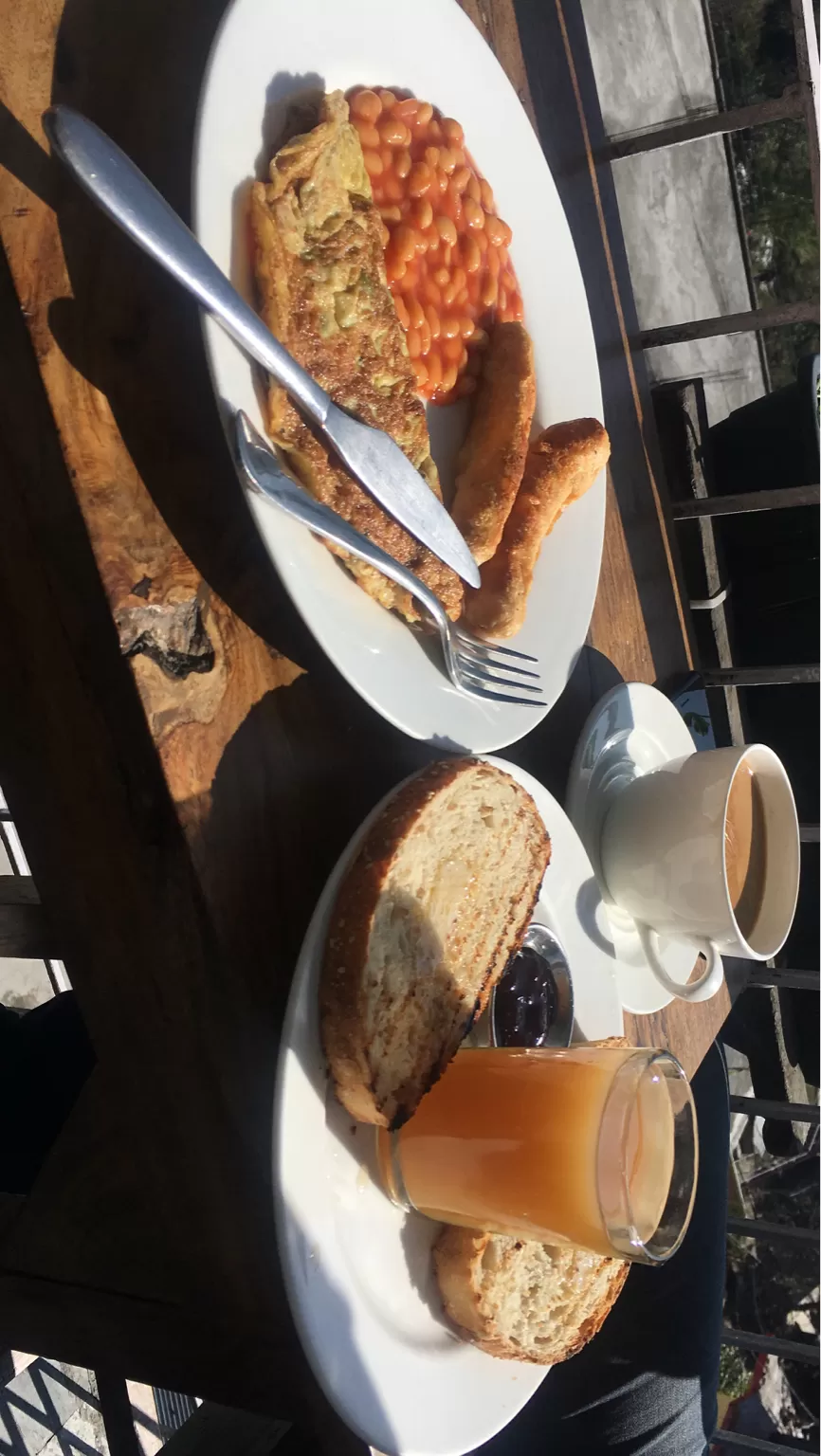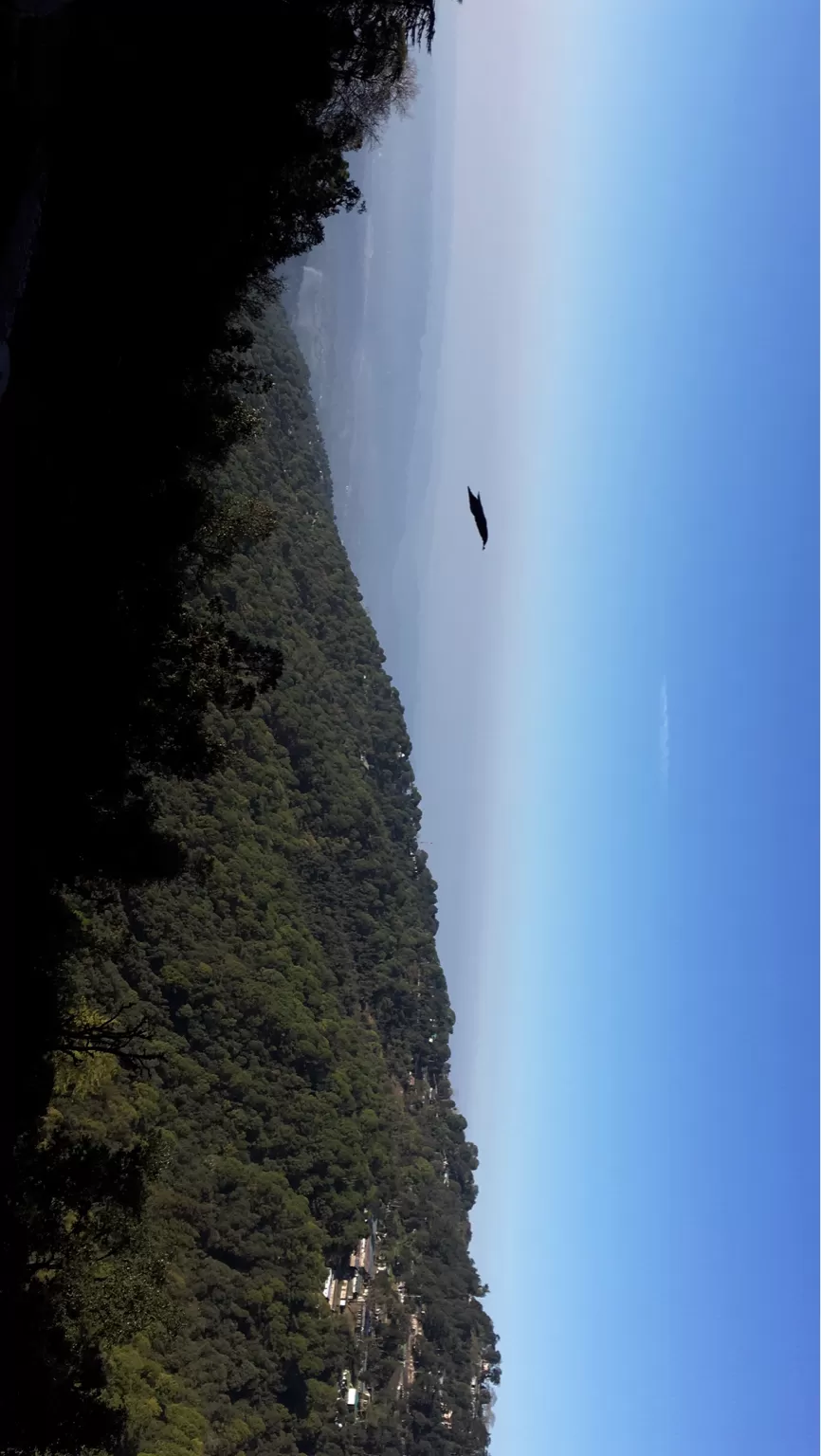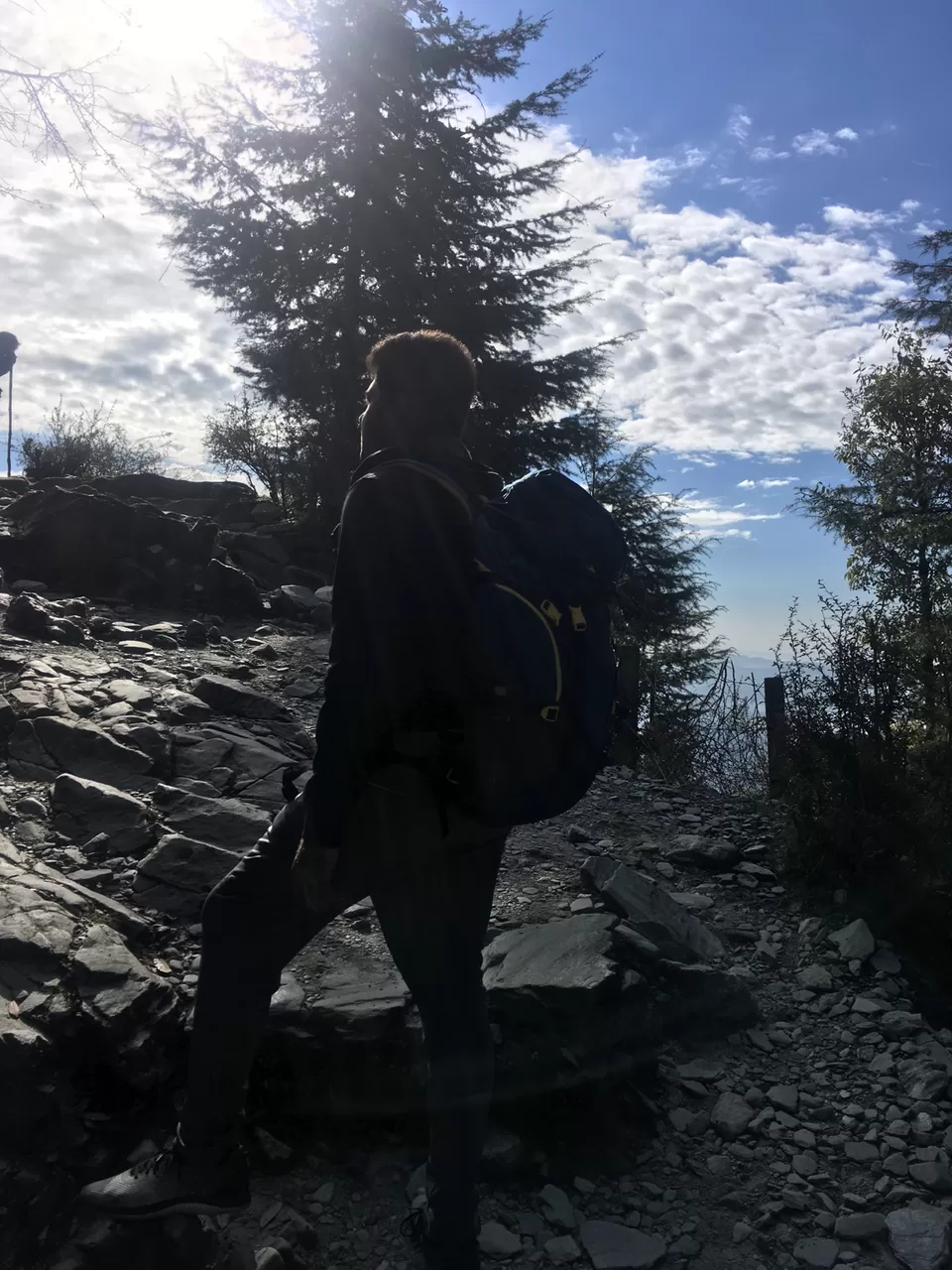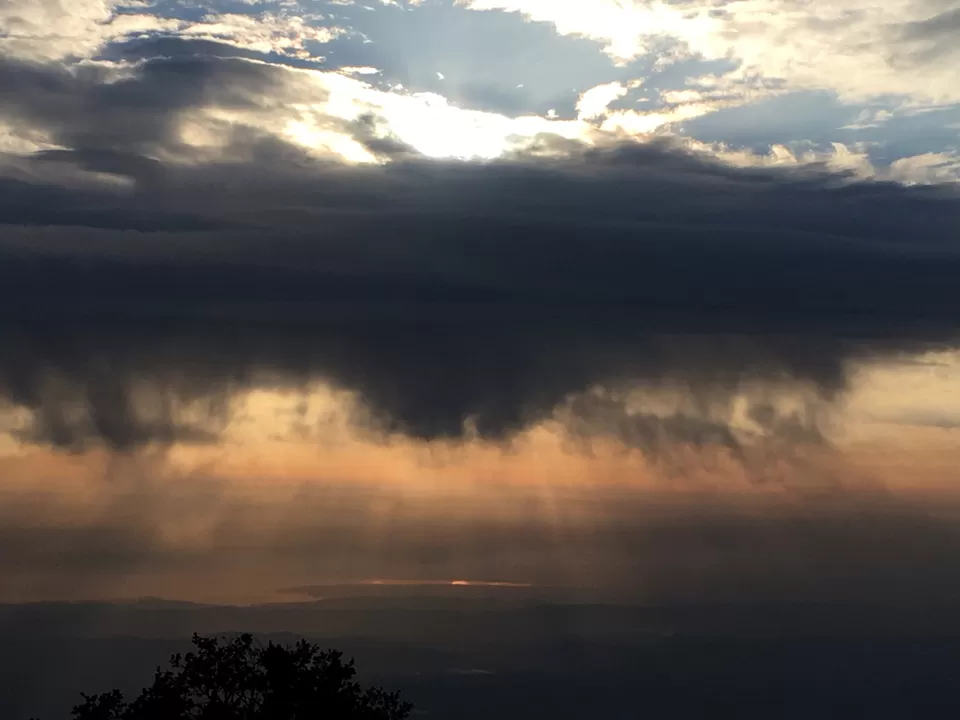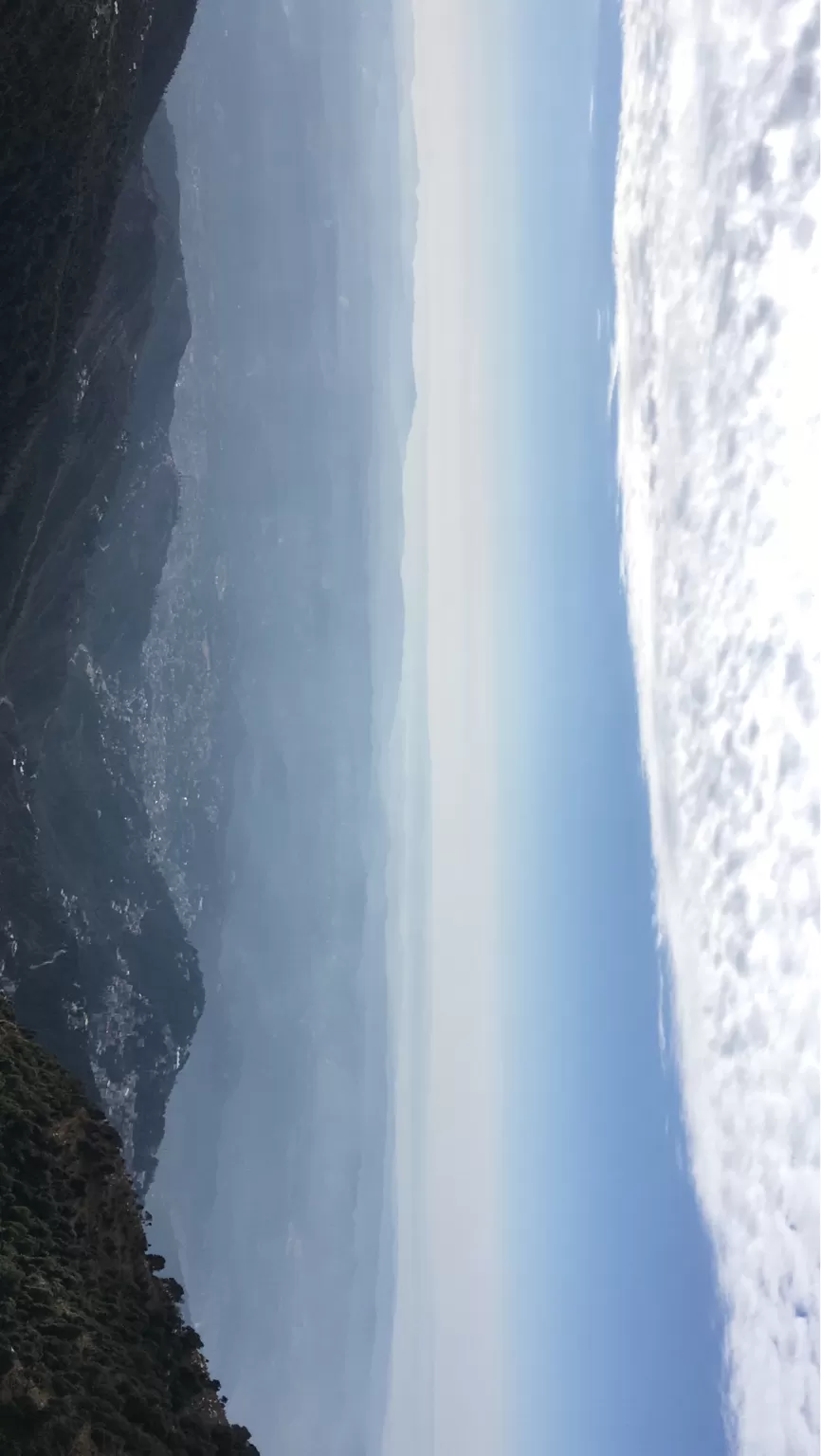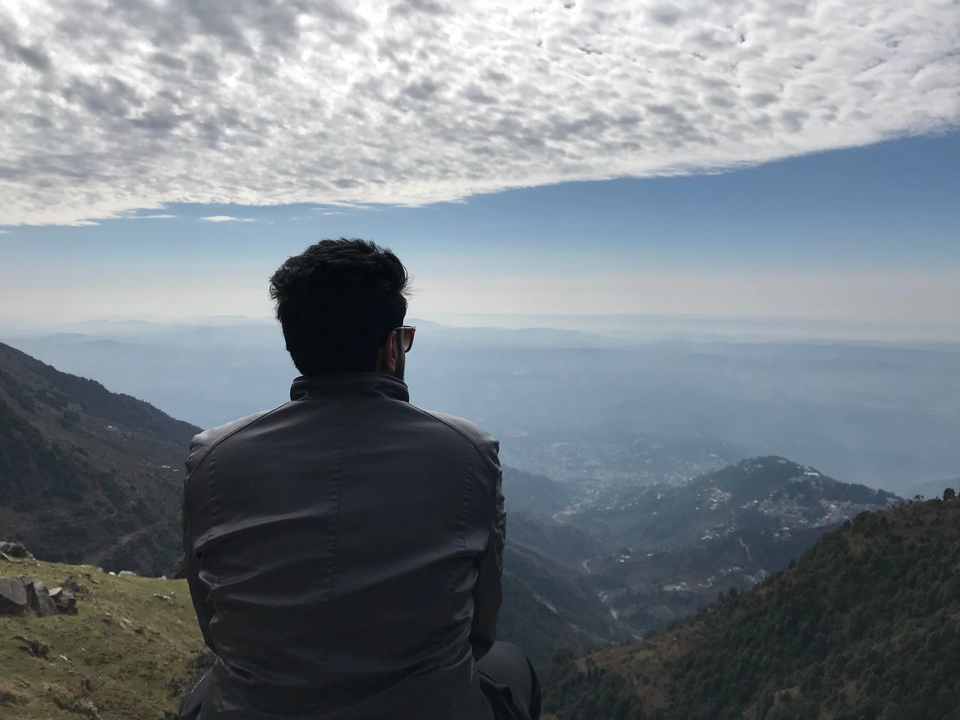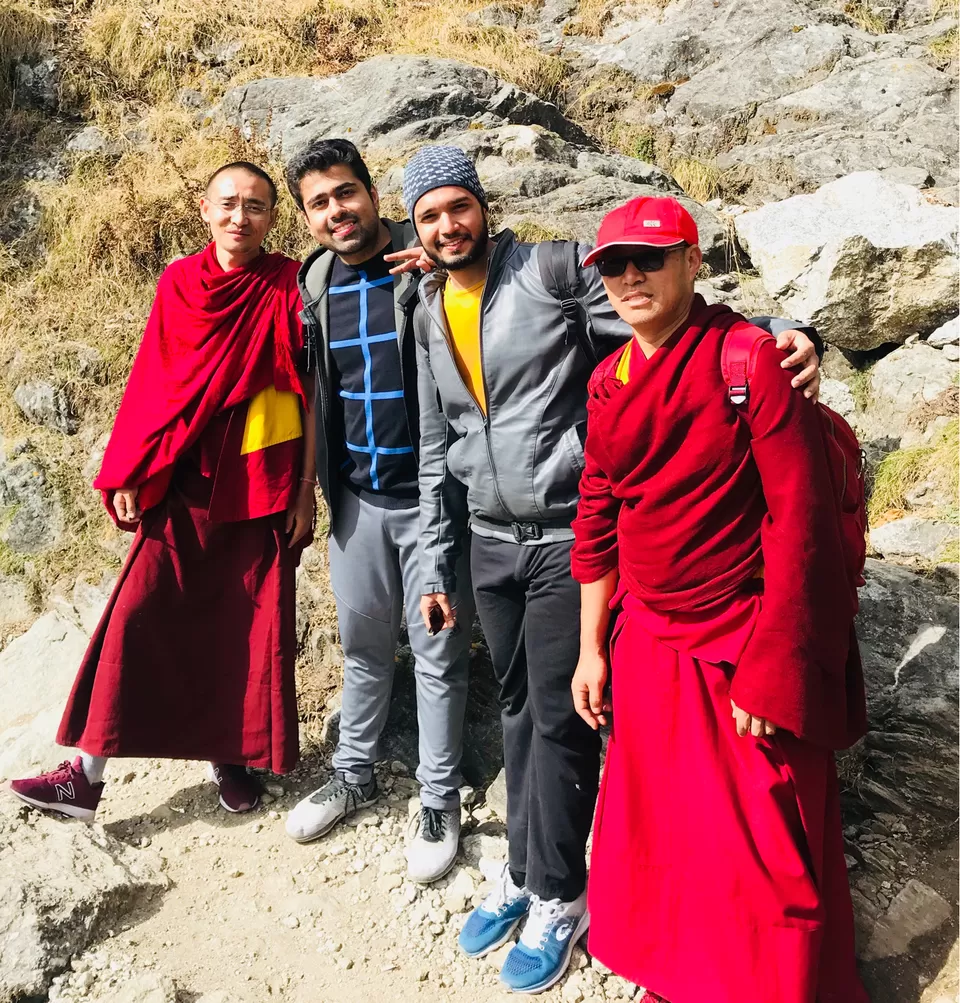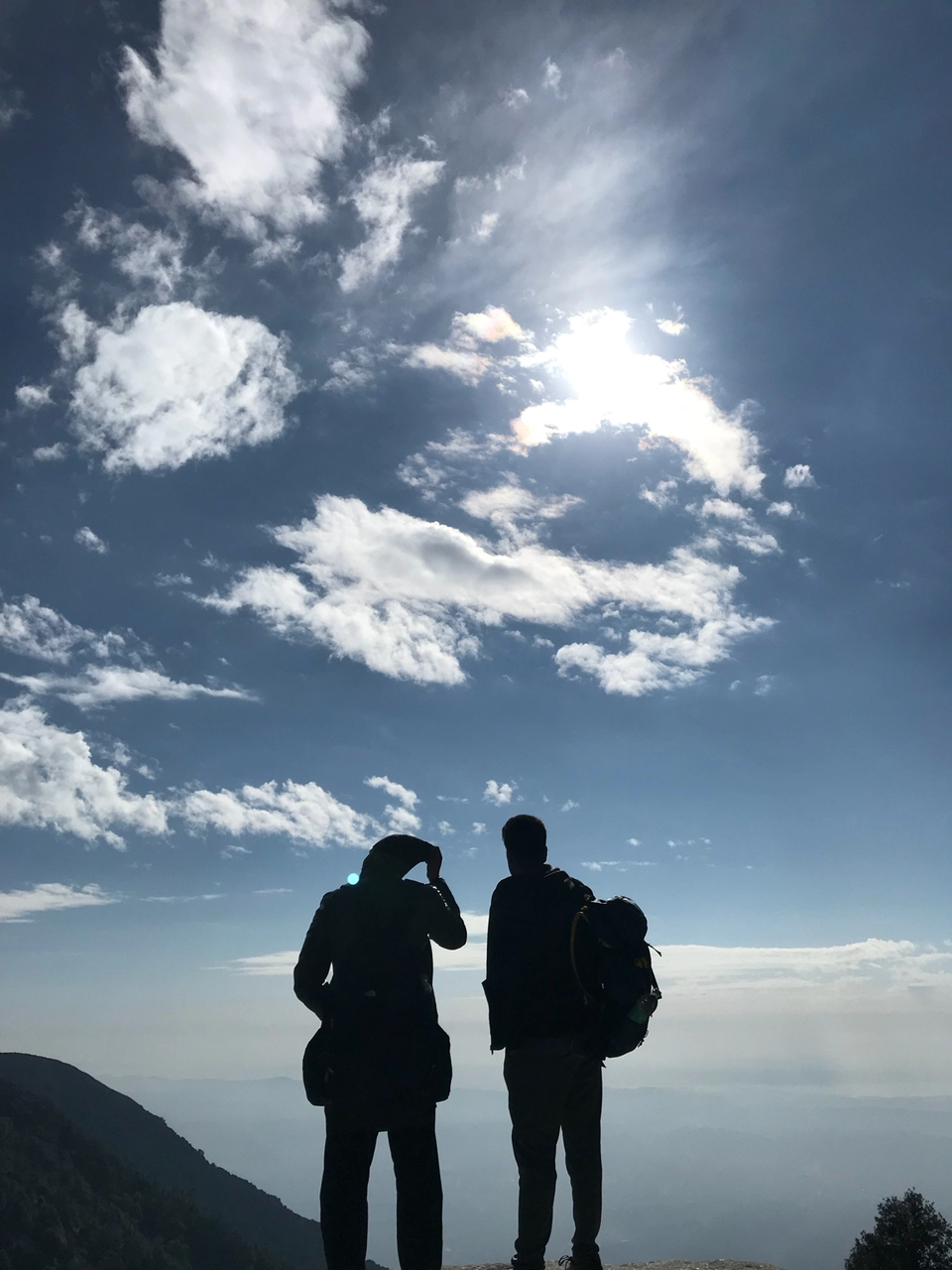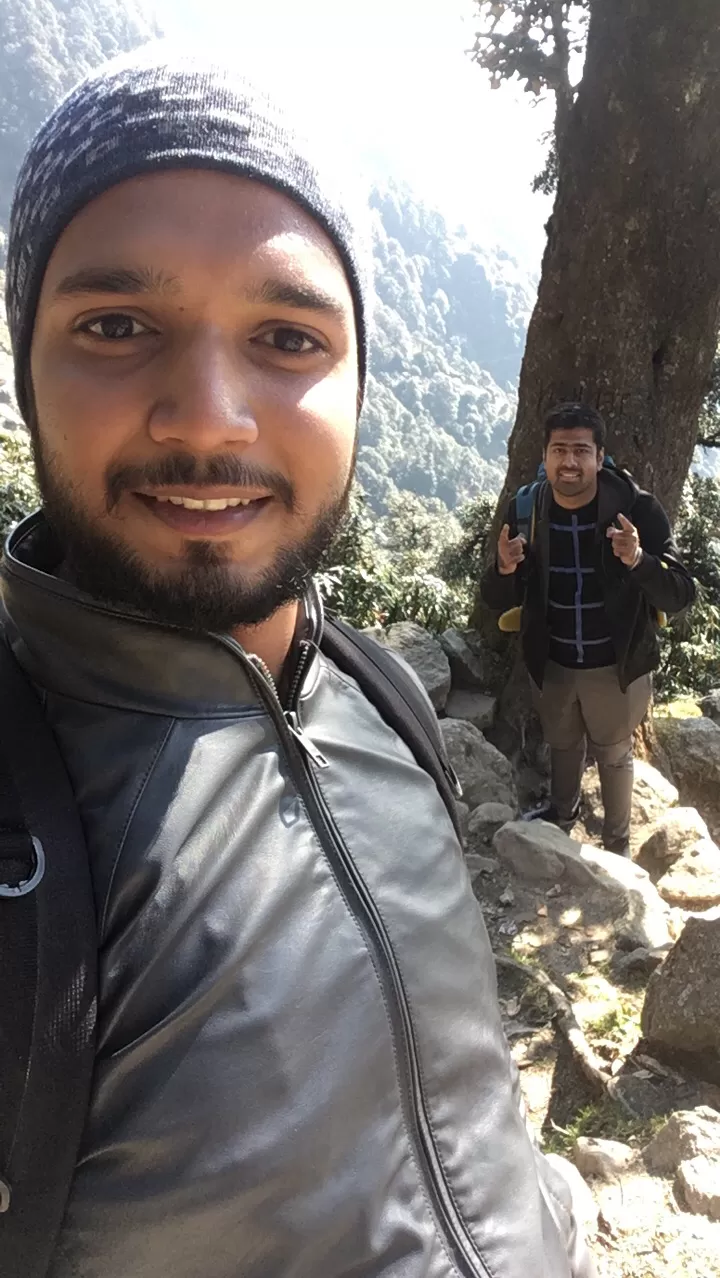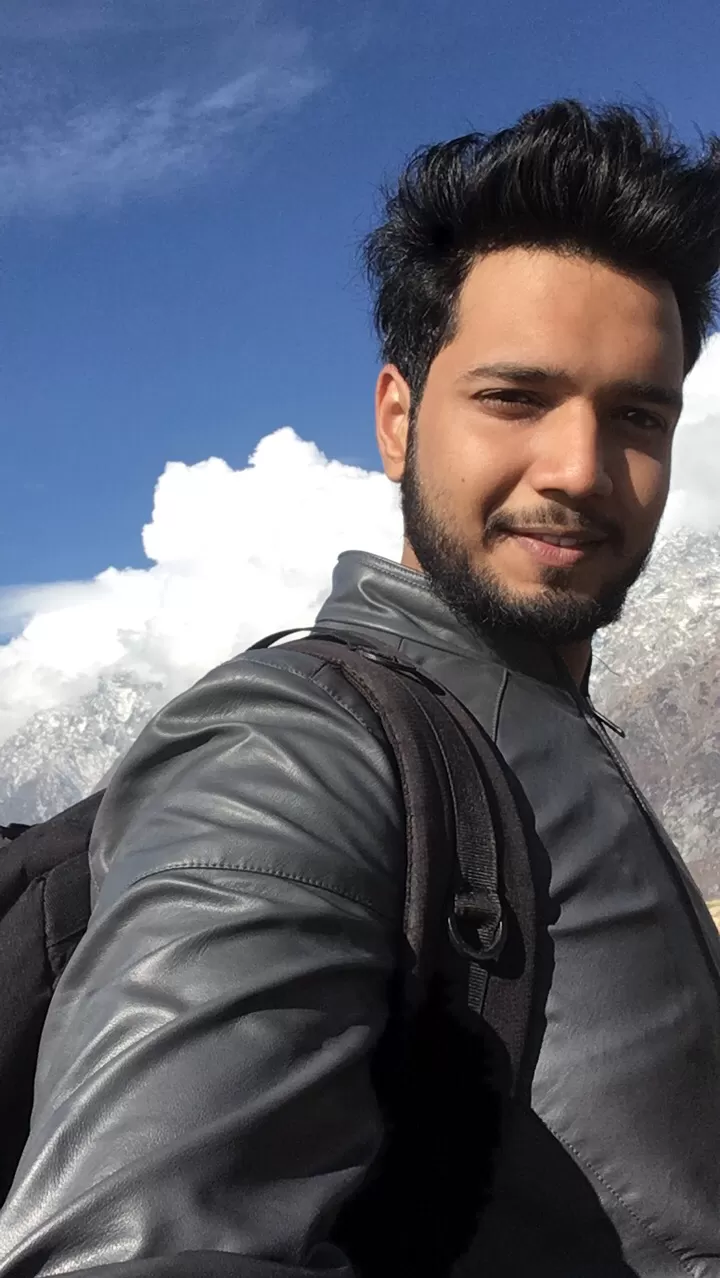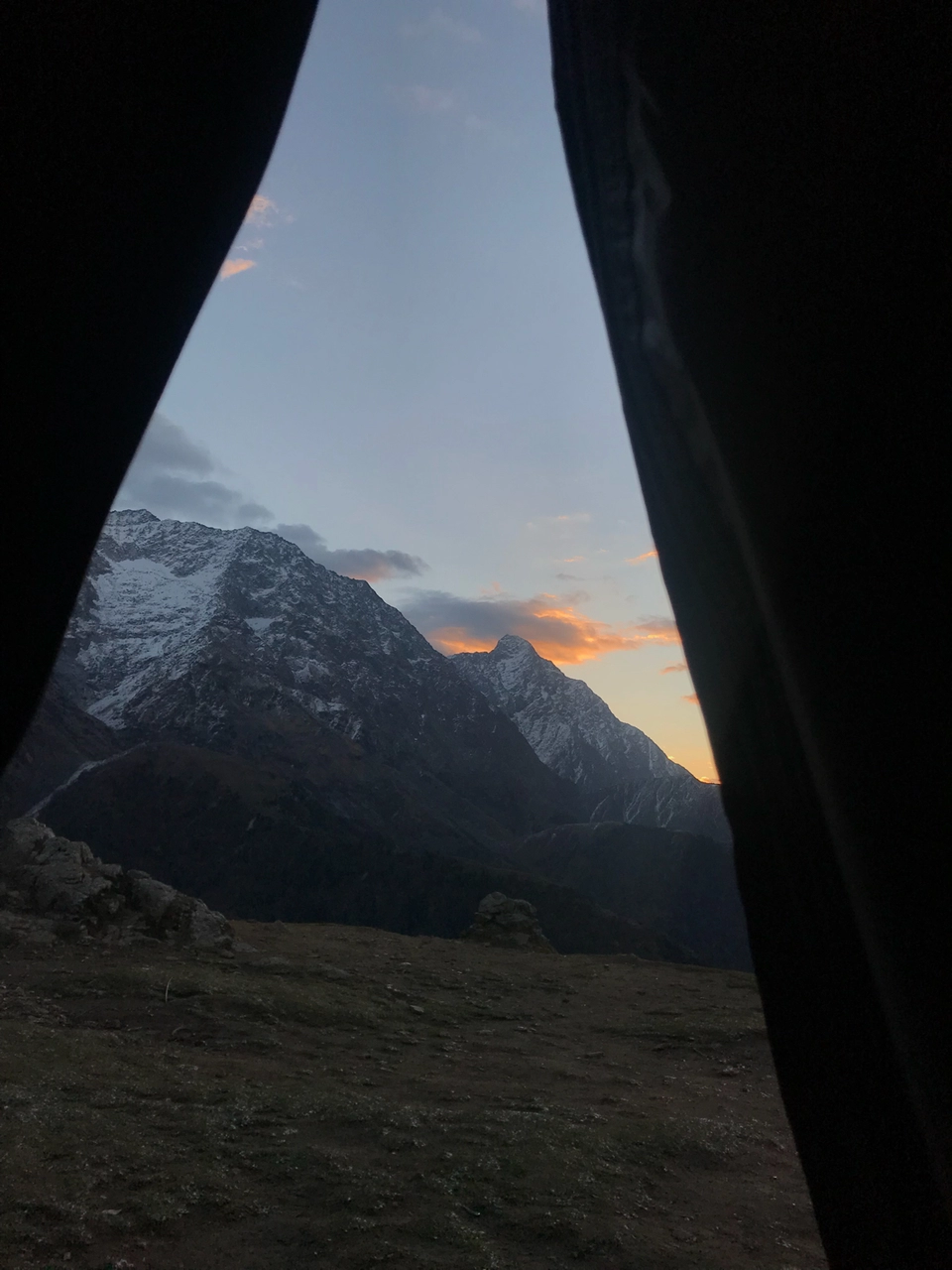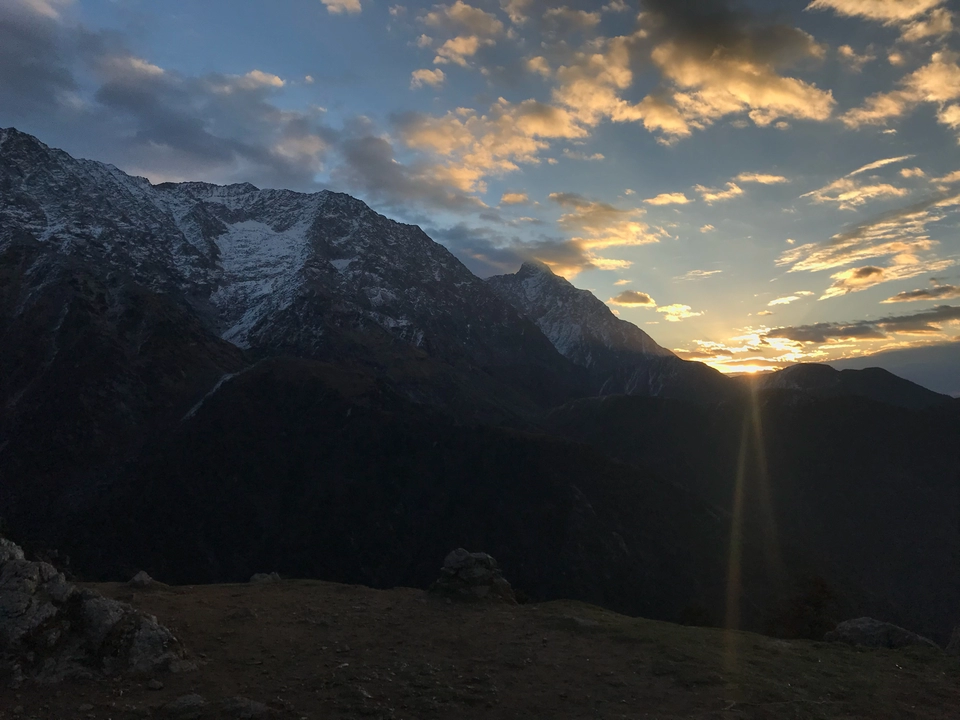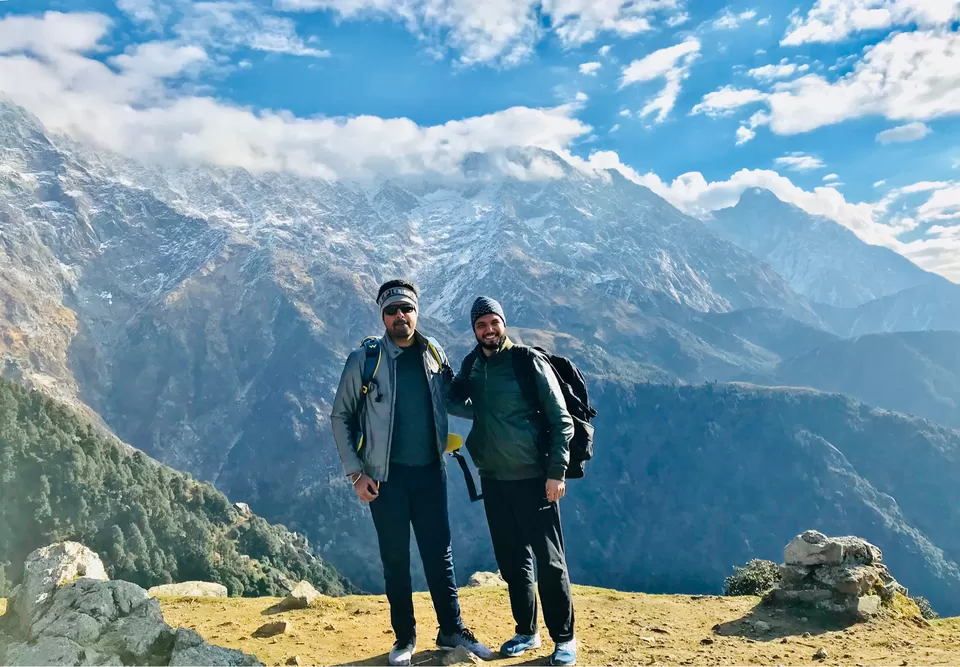 They say travelling leaves you speechless and it rightly did so in so many ways. This is the ordinary story of two extraordinary people from Delhi who decided to trek for Triund. I was wondering what is it that has never been told about Triund. It will make you fall in love with itself, with yourself and the people you are travelling with. We decided to take an overnight bus from Delhi to Mcleodganj. Upon reaching Mcleodganj, which is an untouched and non-commercialised place, we decided to roam around. Since we were hungry to the core, we decided to have a meal first and while we were in a dilemma where to go, he suggested to flip a coin and decide whether to go up or down from the place where we were staying. We decided to walk downwards amd found this beautiful cafe called "ILLITERATI" serving just the right mix of good food, amazing balcony view of the mountains, some indoor games and subtle music. The Dalai Lama temple was a calm and soothing place with a market of all sorts of things around. The journey to Bhagsu Falls was a warm up trek before we started for Triund. We enjoyed the journey way more than the destination. Until we could have reached the top of Bhagsu Falls, the sun would have set so we decided to sit midway and on a giant pebble on the waterfall, we played UNO. Simple yet fabulous. We dared each other with various activities like speaking to a foreigner in hindi, dancing on Anil Kapoor's Dhina Dhin Dha near the waterfall and some more to make it more interesting. The evening witnessed good food and good sleep to be able to trek the next day.
After a light breakfast we started with our trek to Triund. We hadn't done any prior bookings regarding the stay up there. The journey to Triund was an experience of love and life or rather love with life. I almost thought that an Ayan Mukherjee or Zoya Akhtar movie is being made. We bumped into my college friends who happened to be there at the same place on our way to Triund. The only difference being we were going up and they were coming down. But who thought of such a lovely coincidence. Pure bliss. We sang and danced and laughed all our way. I can sing so I was singing "Ae Watan" from Raazi and meanwhile a foreigner came and sat quietly near us listening to what I was singing immaterial of the fact whether or not he understood. He appreciated and left. Upon reaching Triund at around 3 PM, there was another spot higher than that but considering sunsets are early there, the time that would have been taken to reach there and also the temperature , we decided to flip the coin yet again and eventually decided to stay there. A dog followed us on our way and there were many other cute dogs. We enjoyed the sunset and the evening. But the night gave us all the chills and for obvious reasons. Snowfall, strong winds and what not. We hired a camp for ₹900 (you may bargain if you want) I was wearing a warmer, tee shirt, two jackets and a shawl and yet I was shivering to the core. While we were sitting on a bench and enjoying some bonefire, I started shivering way too much and the bench started shaking too. He thought there was some landslide happening and as soon as he turned back he saw that it was me who was shaking. Hahahahaha. We couldn't even laugh properly it was so chilly. You get dal chawal, maggi and cheeze toast and eggs to feed yourself but don't overeat as there aren't any washrooms or water/electricity supply. The most beautiful part was the night. We shared the same blanket (the owner of the tent gave us only one) and gazed at the stars as if the entire galaxy was visible and the moon was shining so bright that the entire hill area was visible even in the night. These are the days (rather nights) you live for.
The third day was the final day. We visited the small temples built on the hill, did our prayers, had a game of UNO and started to go down. While going back, after covering almost half the distance, I took the wrong way because of which we couldn't see anyone. No shops, nobody. Only the birds and the insects. The road less travelled, literally. It took a bit longer for us to return to the base but he made sure he collected most of the waste dumped there so that our nature remains as pure as it needs to. Upon reaching down, we headed back to the cafe ILLITERATI, brushed our teeth, had a good meal, played Rammi, Scrabble and while returning I told him I don't want to go to which he said, let's stay another day and I wanted to say yes but considering the work commitments we had to return back. On and on, it was a journey of being yourself, loving yourself and observing nature minutely.