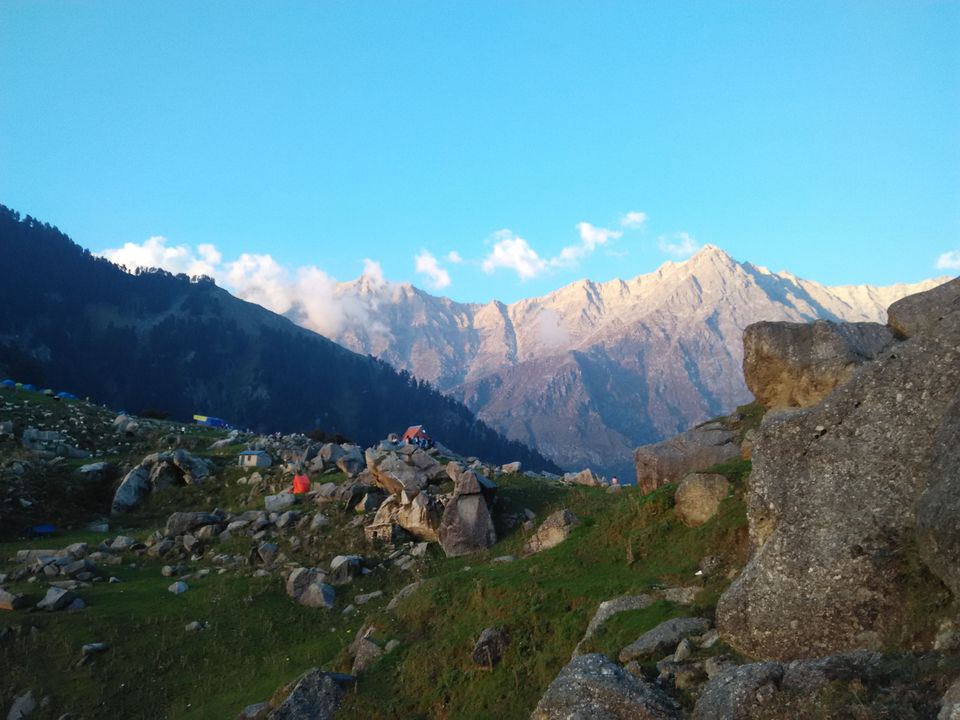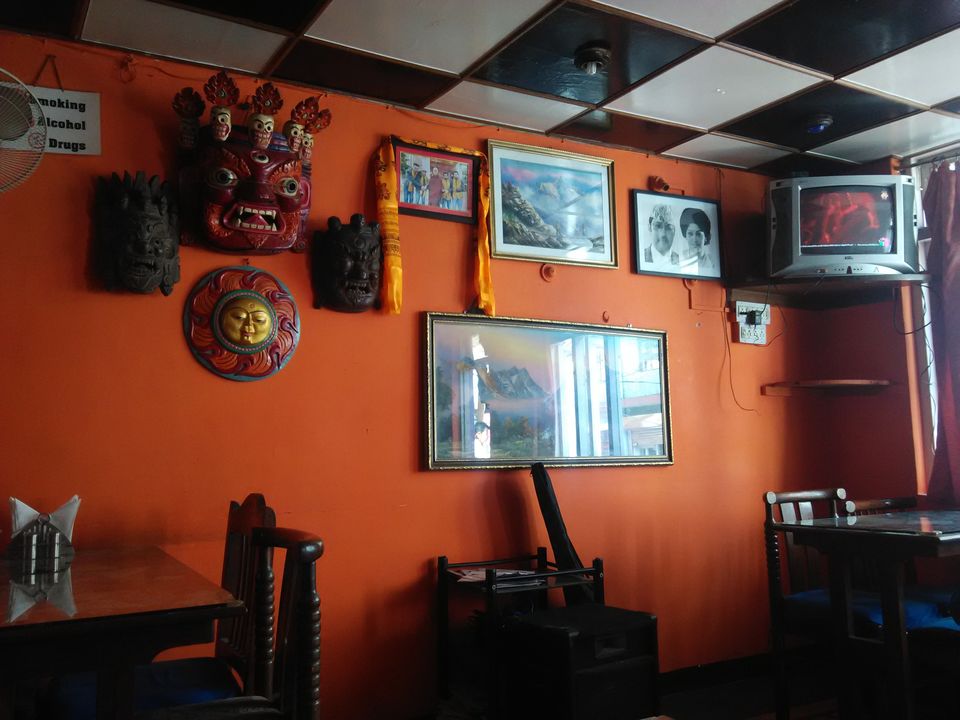 Triund trek was long over due and I finally decided to pack my bag and proceed to mountains (No, mountains were not calling). I started my journey from Delhi on October 13, 2017 around 7 pm and reached Dharamshala next morning around 7:30 am. Since I was planning this from a long time, I had booked my bus tickets in advance. I would recommend everyone to book their tickets atleast a week before if you are travelling during peak seasons.
Day 1- As soon as we reached Dharamshala, we took a cab to Mcleodganj which costed around INR 200. Since we were hungry, we decided to have breakfast at a cafe called "Carpe Diem" which serves excellent breakfast and coffee. The first day in Mcleodganj was spent leisurely by exploring the streets which are filled with Tibetan artefacts and books, silver jewellery, hand-knitted wollen socks, caps etc. After shopping some stuff, we went to The Namgyal Monastery- it is a must visit place. As soon as you enter the temple complex, you will feel calm and happy (atleast I felt). I was lucky enough to catch a glimpse of The Dalai Lama :)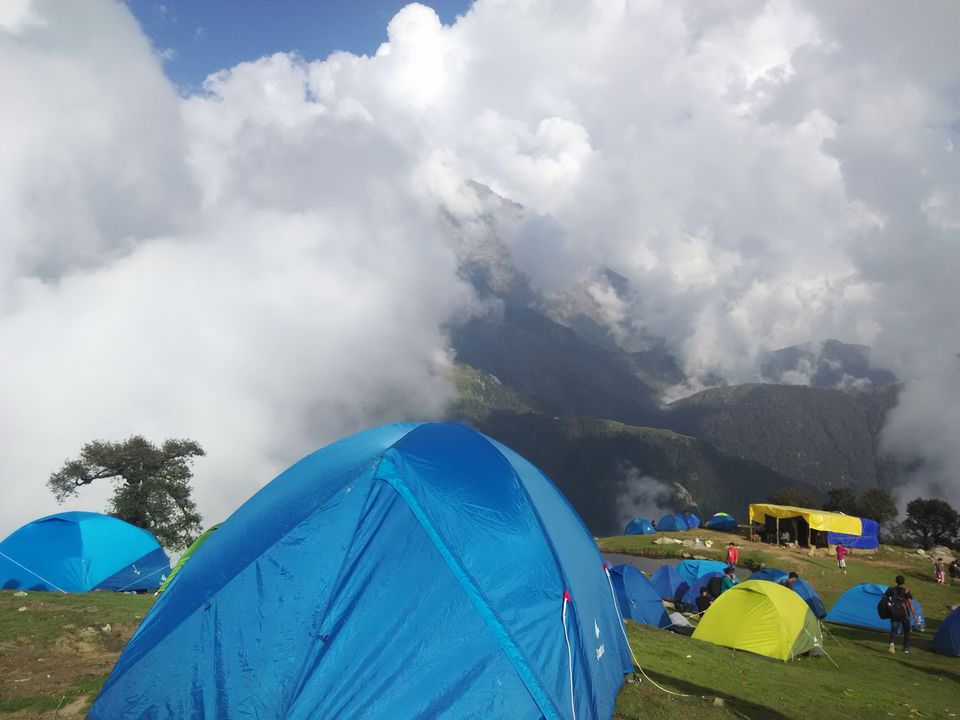 Day 2- Triund Trek
Triund trek is regarded as an easy trek and can be completed in 3-4 hours however, just before you reach Triund you may need more energy to cross those"22 curves" (yes literally). The trek will start from Gallu Devi Temple and as you start your trek you will find small shacks selling tea, maggi, water, chocolates etc. The view from the top is breathtaking- the sunrise and sunset are worth watching. One can plan overnight stay or can return back on the same day. It is advisable to book a guide as they will provide both food and tent at the campsite.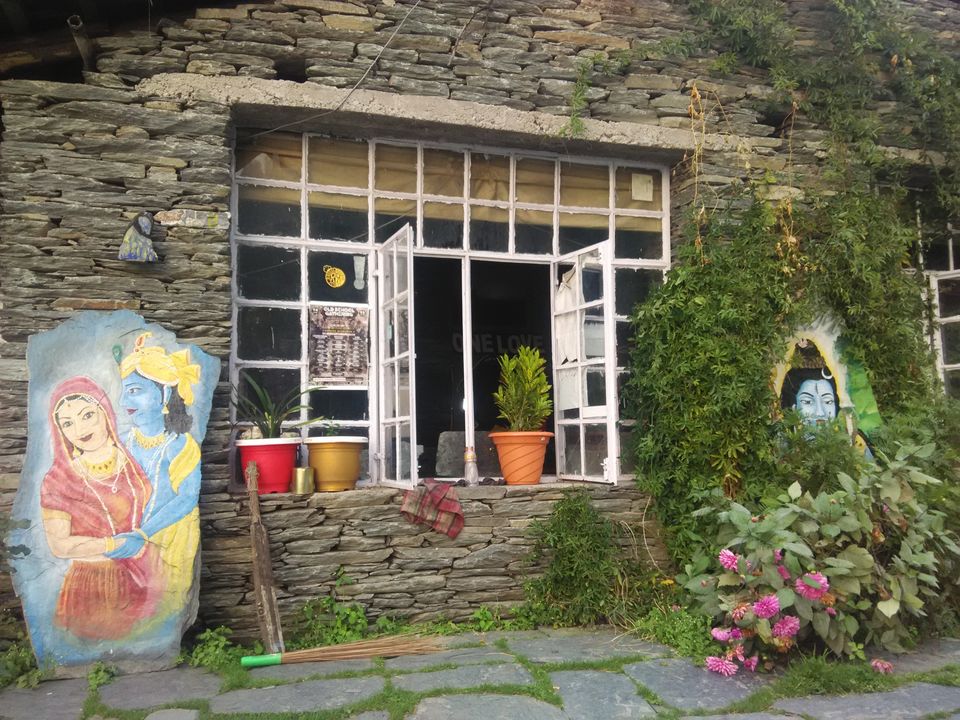 Day 3 - Exploring cafes
On the last day we went to Bhagsu nag fall and notoriously infamous Shiva Cafe. Shiva cafe is located just few meters above the Bhagsu fall. This cafe has paintings of Gods and has both outdoor and indoor seating. We didn't order any food here as the place was crowded but the view from the cafe was amazing.
We had our lunch at Jimmy's Italian Kitchen which is located at Dharamkot Road. The amazing Italian food served at this place reminded me of Big Chill Cafe. Do try their desserts and shakes:)
Lastly, we went to this cute cafe called Illiterati. The location of this cafe is just perfect as it is away from all the Mcleodganj rush and noise. One should go to this place not only to have good food but also to admire the view. This cafe has a good collection of books too.
Overall, a short trip to Mcleodganj is a perfect getaway from Delhi. It will give you peace and hopefully divert your mind from everyday stress. Happy travelling !!