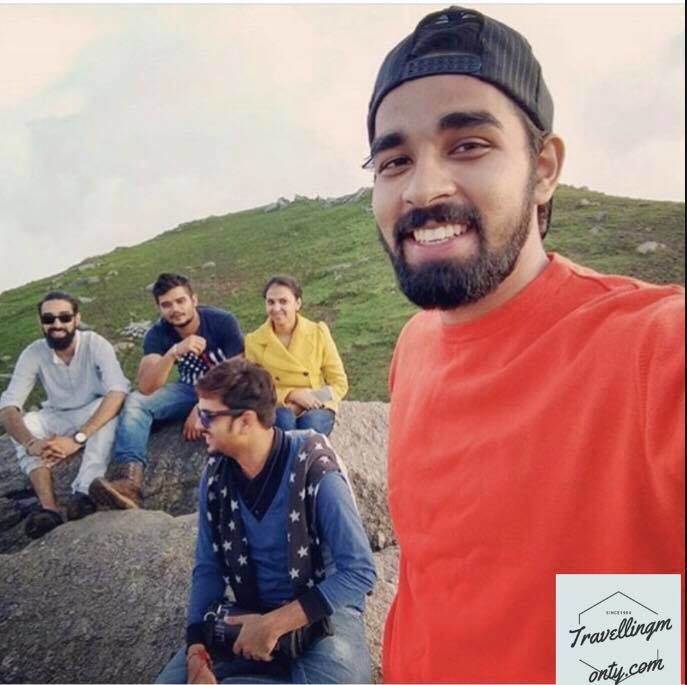 This is about the time when i was feeling disturbed that there is something bothering my mind and disturbing my peace and I felt like I need an escape as if feeling of boredom created loneliness in my life.
I planned to do paragliding in the Himalayas, So I decided to go to Bir billing as it is the most popular place for paragliding in India. While surfing on the internet, Using my phone in the washroom! I got this thought of traveling to the Himalayas!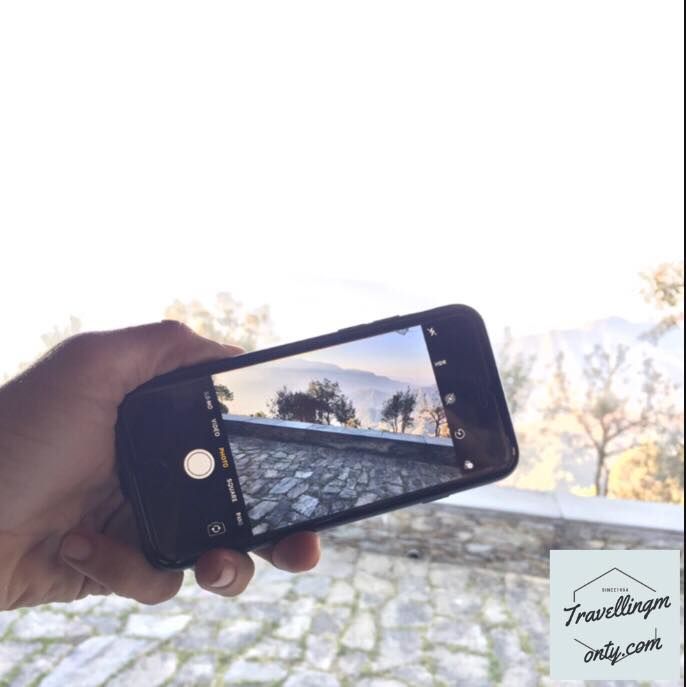 Mom was there at home and I didn't know how to tell her that I had some plans for this weekend, Somewhere far and that too 500kms from Delhi! When I told my mom, She got protective and started denying even though she is cool but mother's unconditional love started playing constraint and after half an hour of discussion and convincing, She allowed me with a condition and said, If you really wanna go, take your younger brother along else don't go! I asked my brother to get ready. But he was still in his zone as I denied him earlier! and his statement was Bhai, "Love is one thing but self-respect is also second important thing after oxygen to survive "! This made my trip expensive as I had to pay bills for bus fares.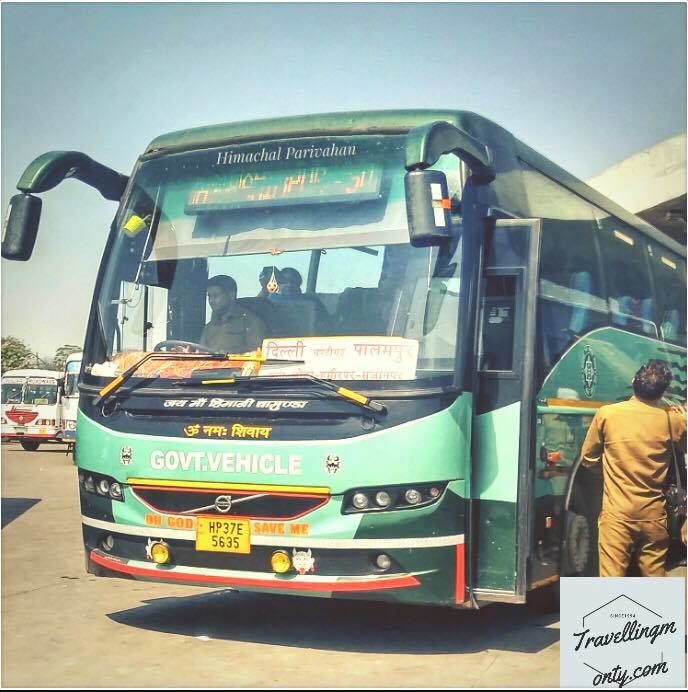 We took a cab and reached ISBT Kashmiri gate around 6:30 am. We booked two seats for Palampur as there was no direct bus for Bir billing at that time. After crossing Sonepat, We decided to book the accommodation.
what I saw on google that paragliding has been closed as the weather was not clear, for the confirmation I even called camping guys and that was a very heartbreaking moment when guy confirmed and said "no paragliding Bhaiji, come for camping and trekking" and with this BT, We got upset for sometime! But Volvo bus journey made us comfortable that we started feeling relaxed inside a bus!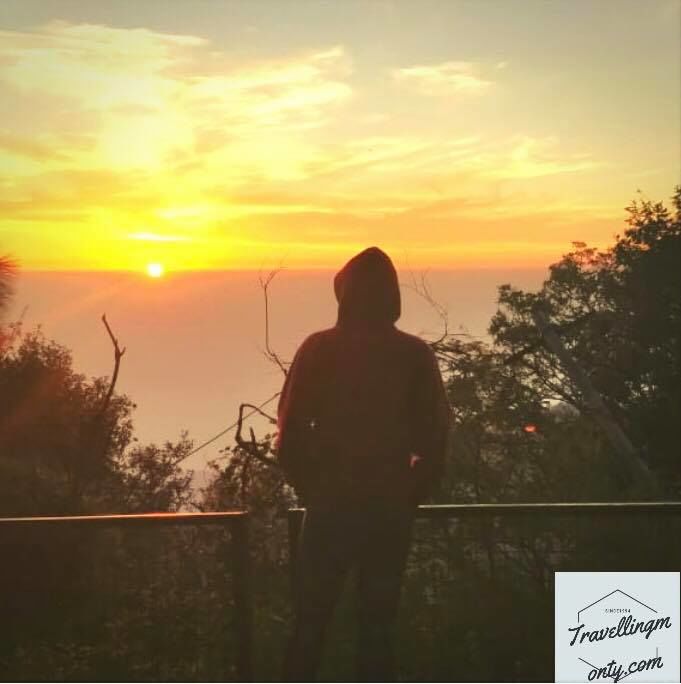 The Journey inside a bus after crossing Una was mesmerizing as breathtaking views of Dhauladhar ranges were treat to watch, While it was 5 in the evening and sunset was even more beautiful in the Kangra mountains! Around 8 we reached Palampur as it was quite dark in the Himalayas.
While waiting for a bus in the bus stand, the brother said let's go for the Triund trek! I was in between emotional and rational decision making that time, but sometimes All you have to do is turn off your brain at times and go with the flow to sort out the things faster.
We both decided to go for the Triund trek and took a bus to Dharamshala and it was HRTC Government bus and it was the last bus to Dharamshala from Palampur. Everyone was cozy inside the bus with almost full inside with chilling vibes outside!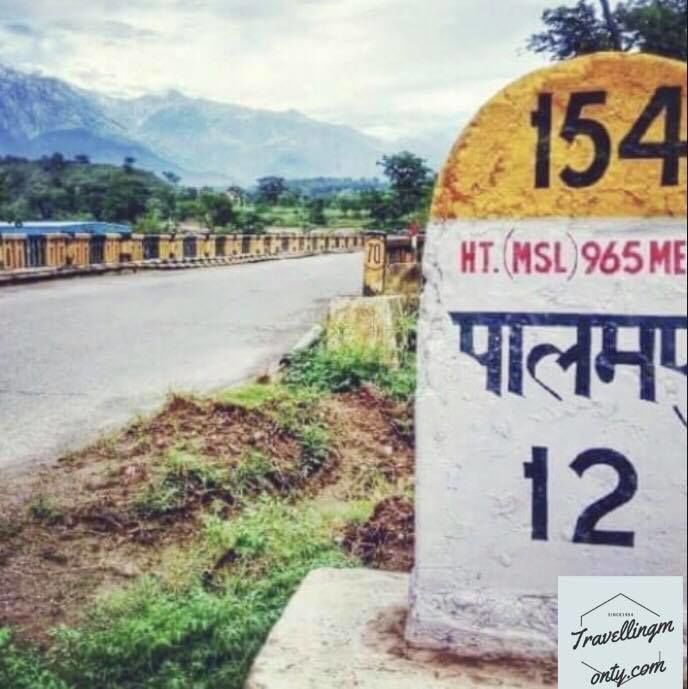 After spending the night in Dharamshala, We were ready to go for the Triund trek.
Far off from the hustle and bustle of Metropolitan Cities like Delhi, A trek to Triund offers an escape into the majestic Himalayas. We started our trek from Mcleodganj, it can also be done from either Mcleodganj or Dharamkot, Which is 2km ahead of Mcleodganj. The first half of the trek is a gradually inclined walk in the Rhododendron and Oak forests.
We did meet quite a lot of people while trekking towards Triund(including young Couples, even fit guys in all-boys groups) Who gave up mid-way and went back without reaching Triund.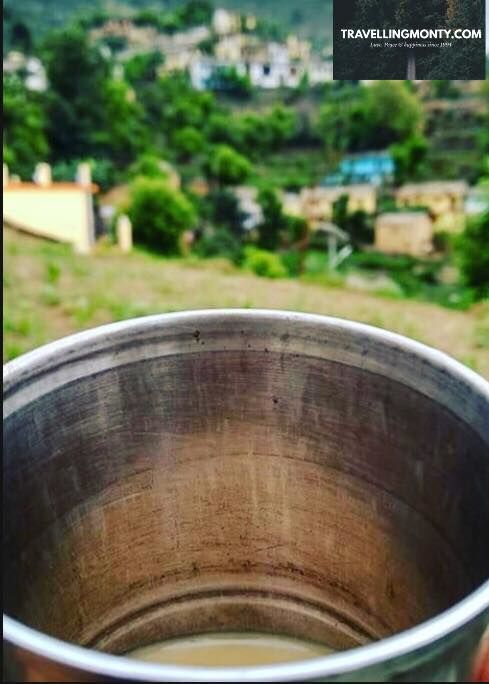 We started our trek at 10:00 am and reached there by 2:30 pm, with multiple Maggi and chai-sutta breaks in between.
Motivational Quote:If a guy who smokes (occasionally, of course, :P) can make it to the top in 4 hrs, You can do it, too.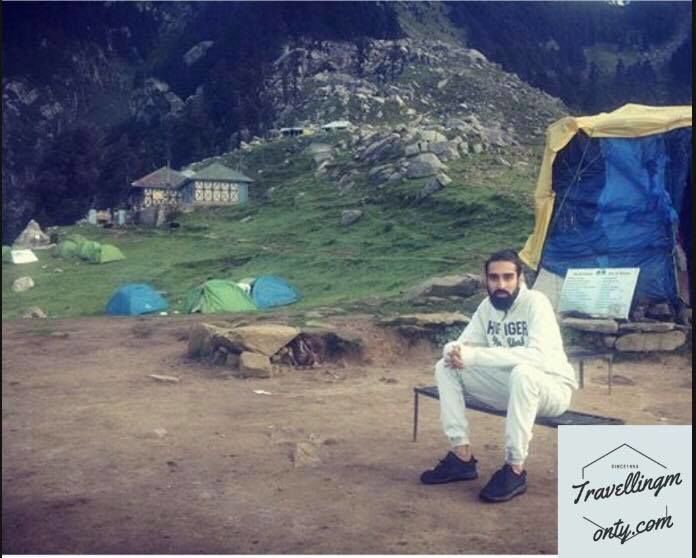 Some tips about the place-
75% of the Triund trek is rocky, So hiking shoes are highly recommended or at least shoes with a good grip are mandatory.
Do not litter or throw trash on the trek or down the Triund valley. They are people like (Healing Himalayas) who trek only to collect garbage on the way to keep the place clean and green. We don't want the situations like Xanadu Cafe, Solan
No Toilets: No Toilets up on the hills, So nature is all yours to explore, Feel the Freedom in the Himalayas!
Weather: Weather changes drastically sometimes during the day as well, So carry raincoats or poncho handy. One should also carry woolen clothes if planning to stay on the top.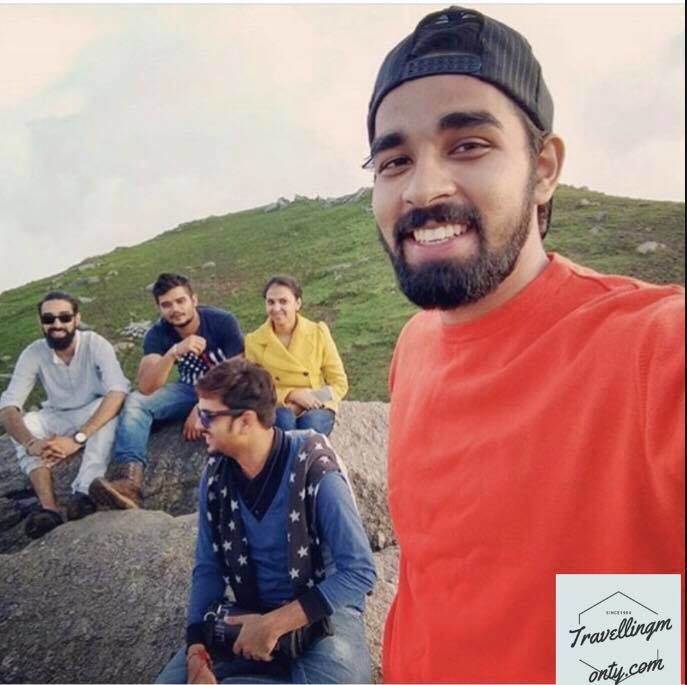 The evening sky from Triund is a sight in itself and is a good excuse for camping here at night under the milky way galaxy, Perfect for wanderlusts!
Accommodation at Triund:
Tents are available at Triund at the price of Rs 300-500 per person, Only if you are good with pitching! You can also carry and pitch your tent at Triund. There is also a Forest Rest House at the top where you can stay booking it is not trivial. As you are looking to have fun, under the sky is better. While trekking uphill we interacted with many pals But met few upon the hill. The group of an MNC Gurgaon was most memorizable to me as was funny among all.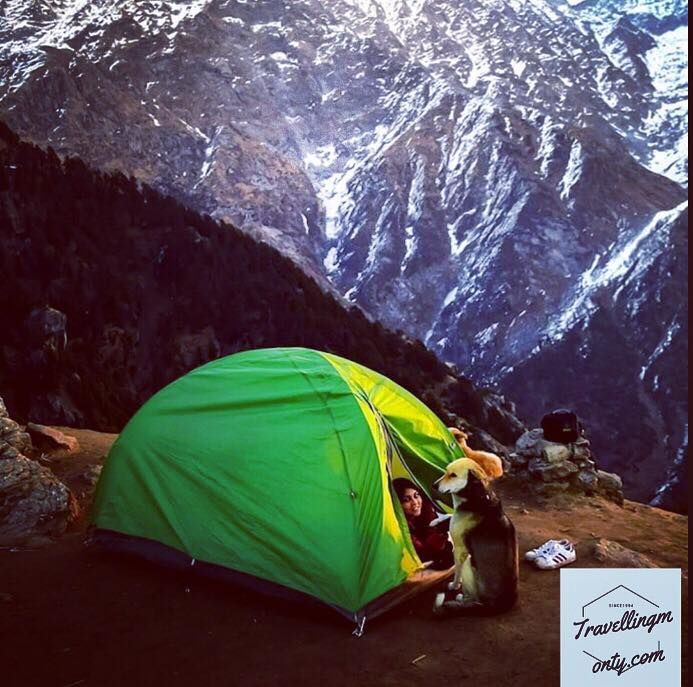 A Dog becomes your favourite companion on a mountain trek.
We met daring girl on the trek(Yeah She was!) who was travelling solo, For Solo Travellers who wish to travel solo, i would say do it now! Be open to new experiences and people.
We went for snowline trek from Triund and with our conversation by adding Baba, We were discussing the lifestyles of living in Mountains and Cities. Mountains were being appreciated!
After spending the night, We left Triund at around 11:00 am and reached Mcleodganj by 2:00 pm.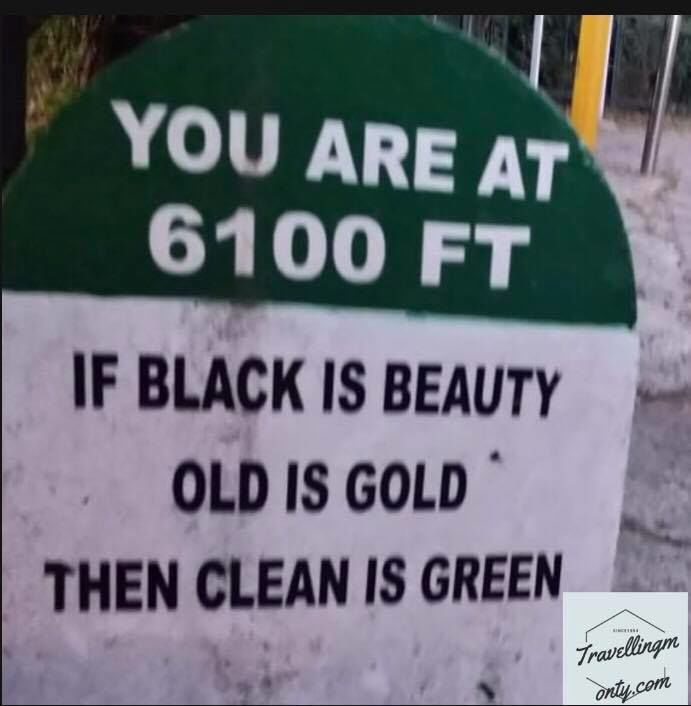 While coming back, there's a Point called Kainchi(scissor) point which can be quite confusing. As, Road goes to Galu Devi(right turn), While the other(left turn) goes to Bhagsu Nag Falls. We took left and came from the long route bypassing Bhagsu Nag Falls with worshipping Lord Shiva temple.
How To Reach Triund:
You can take any of the following two routes to reach Dharamshala – Mcleodganj directly, Unlike us! and further undertake the trek to Triund:
Delhi- Chandigarh- Ropar- Nangal- Una- Mubarakpur- Dehra- Kangra- Dharamshala- Mcleodganj- Triund
Or Else
Delhi- Ludhiana- Jalandhar- Hoshiarpur- Mubarakpur- Dehra- Kangra- Dharamshala- Mcleodganj- Triund.