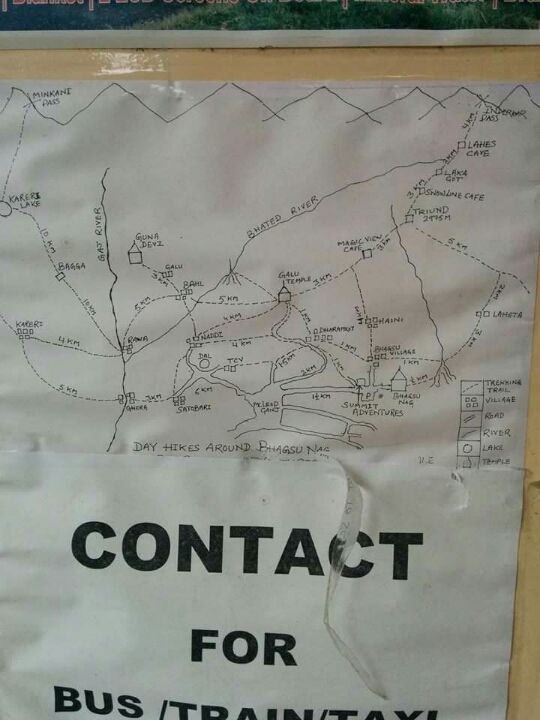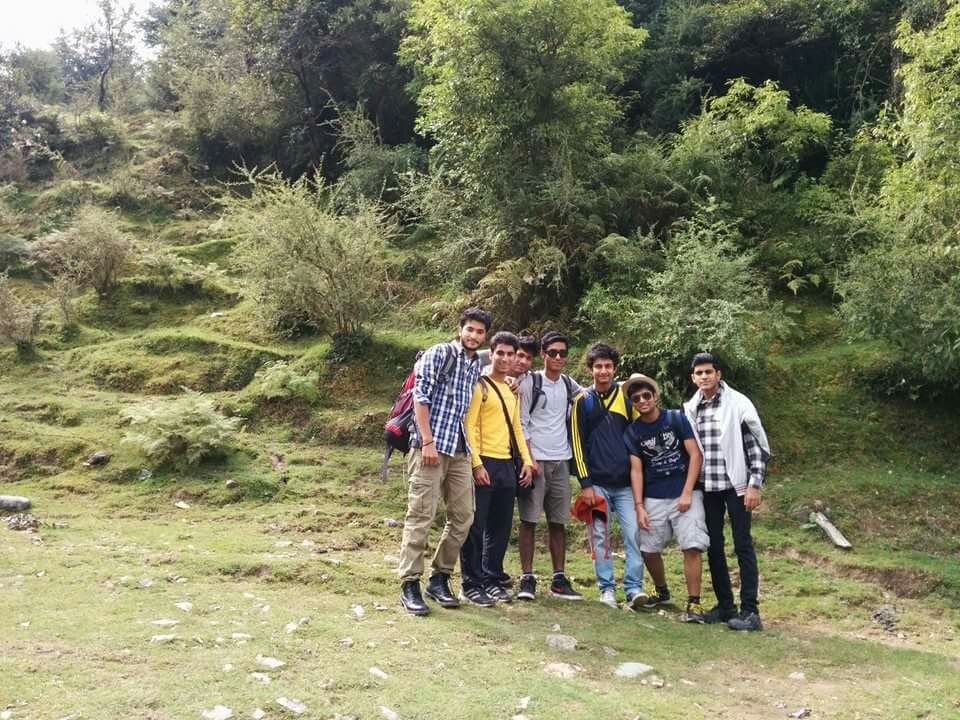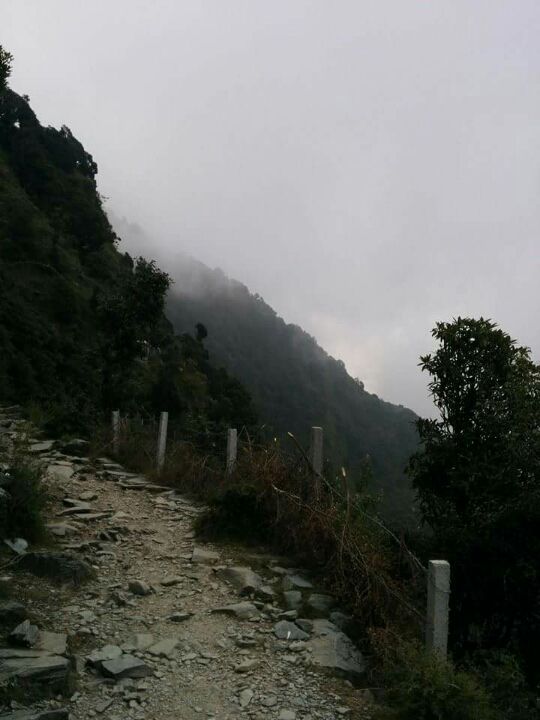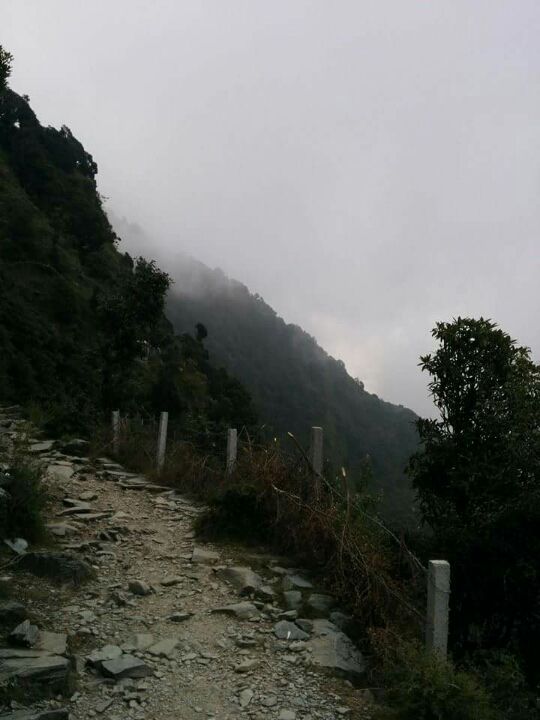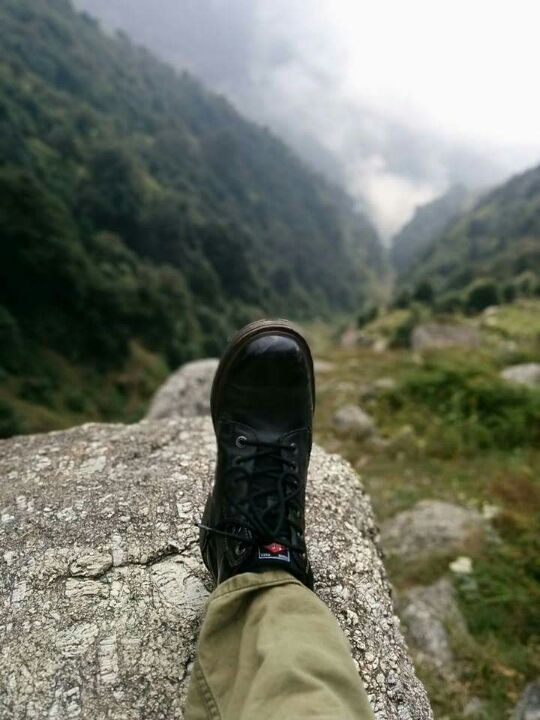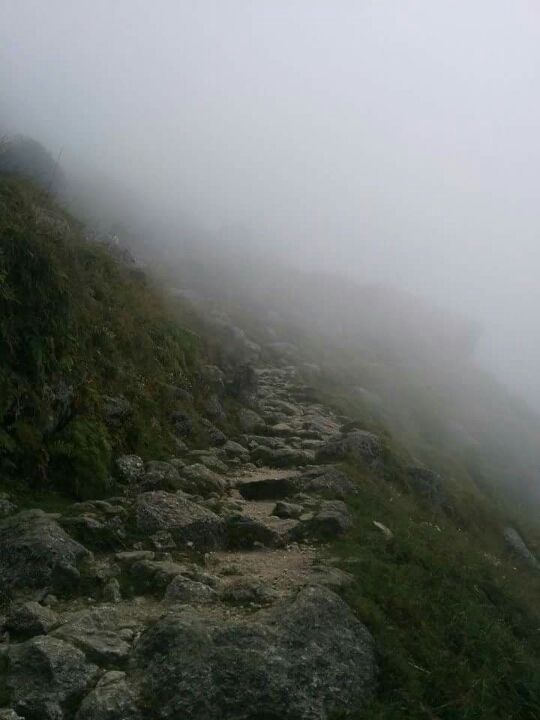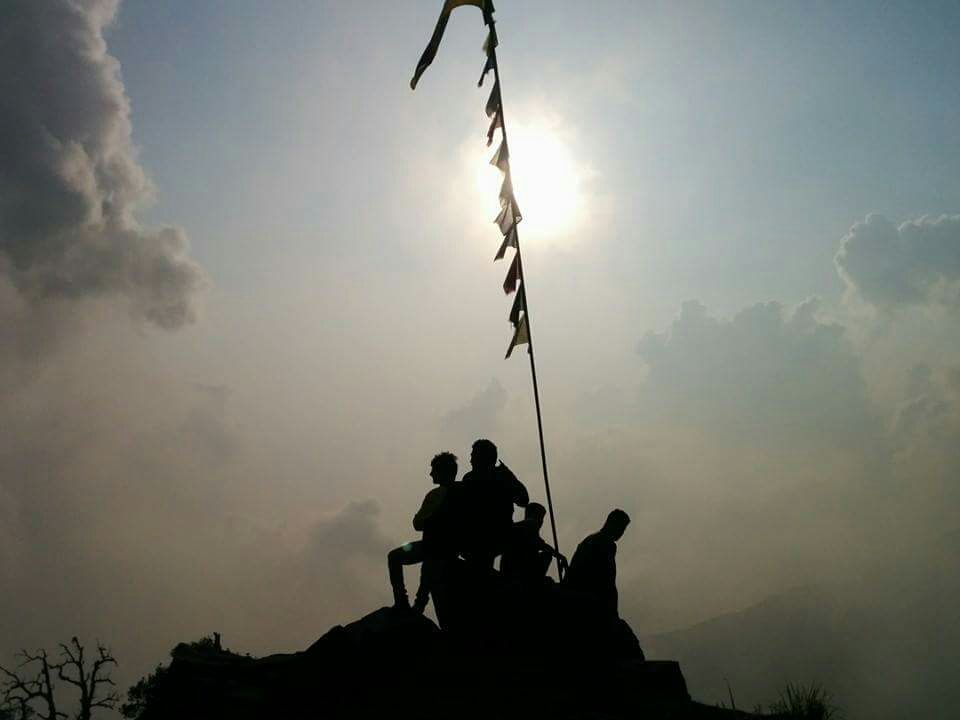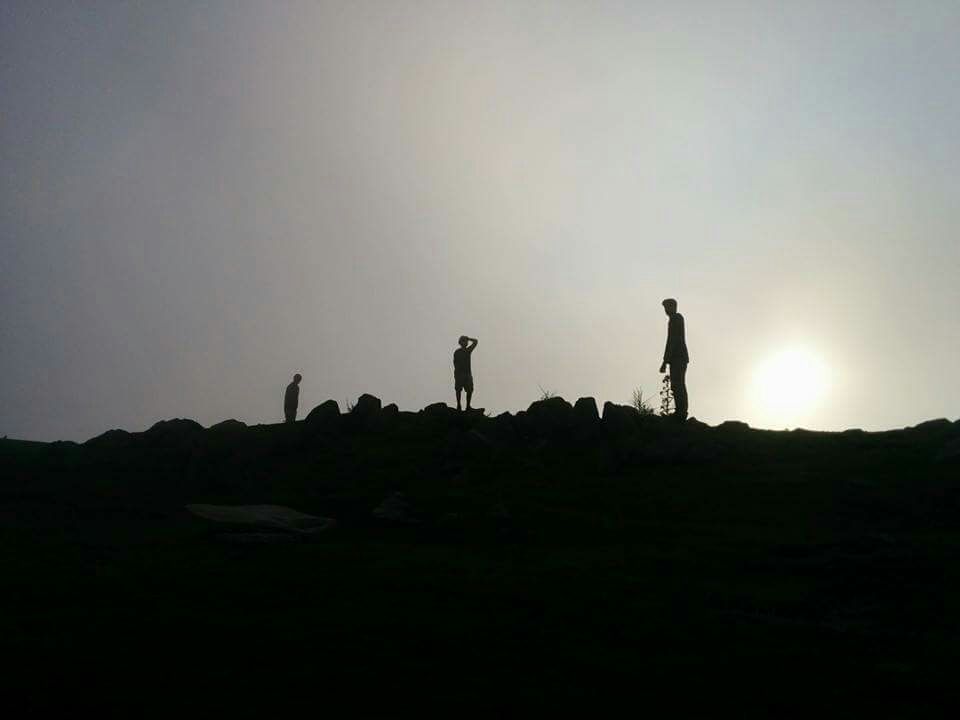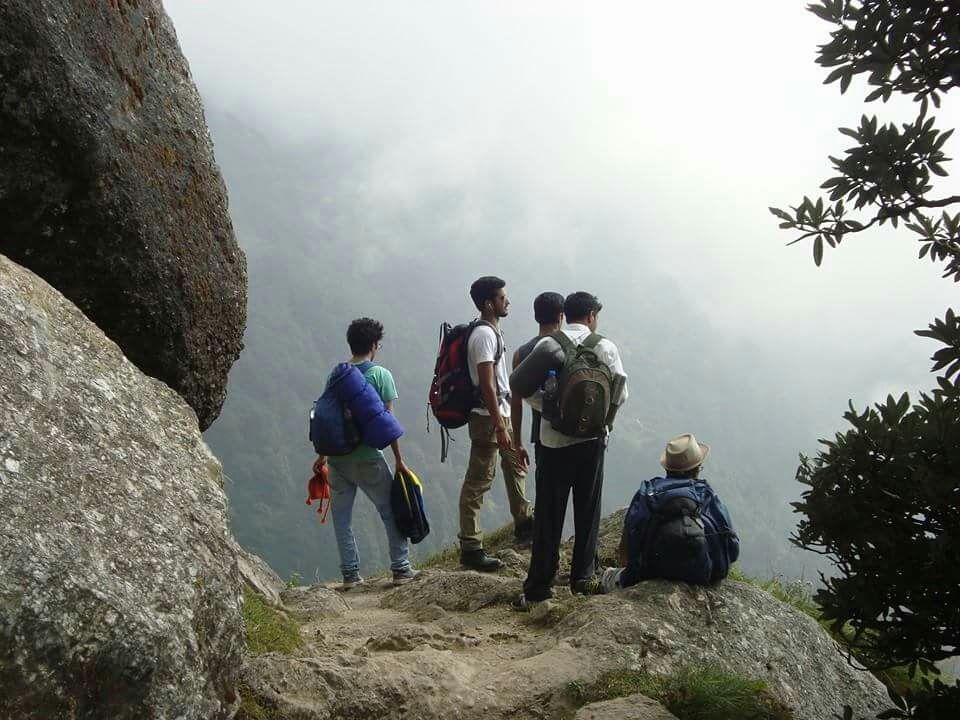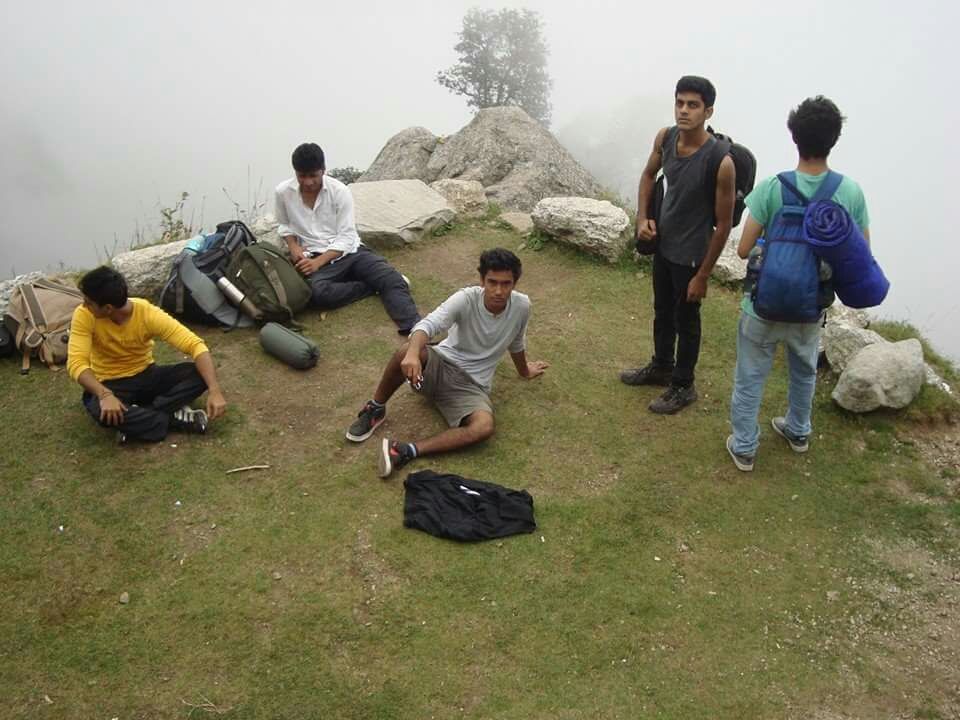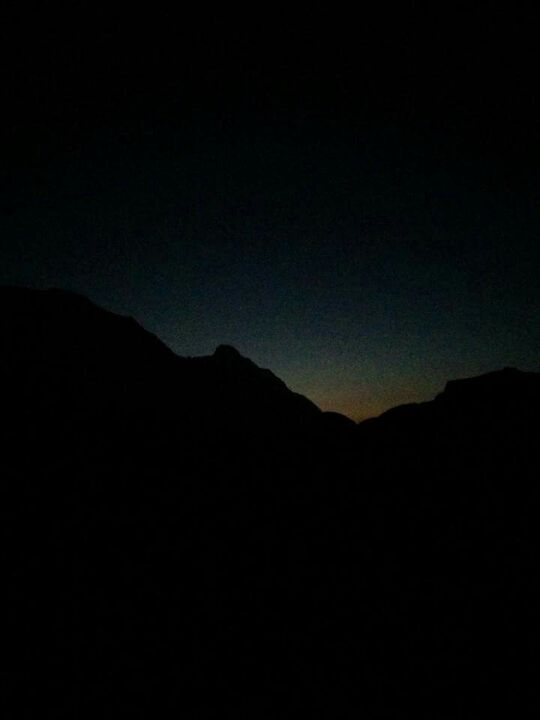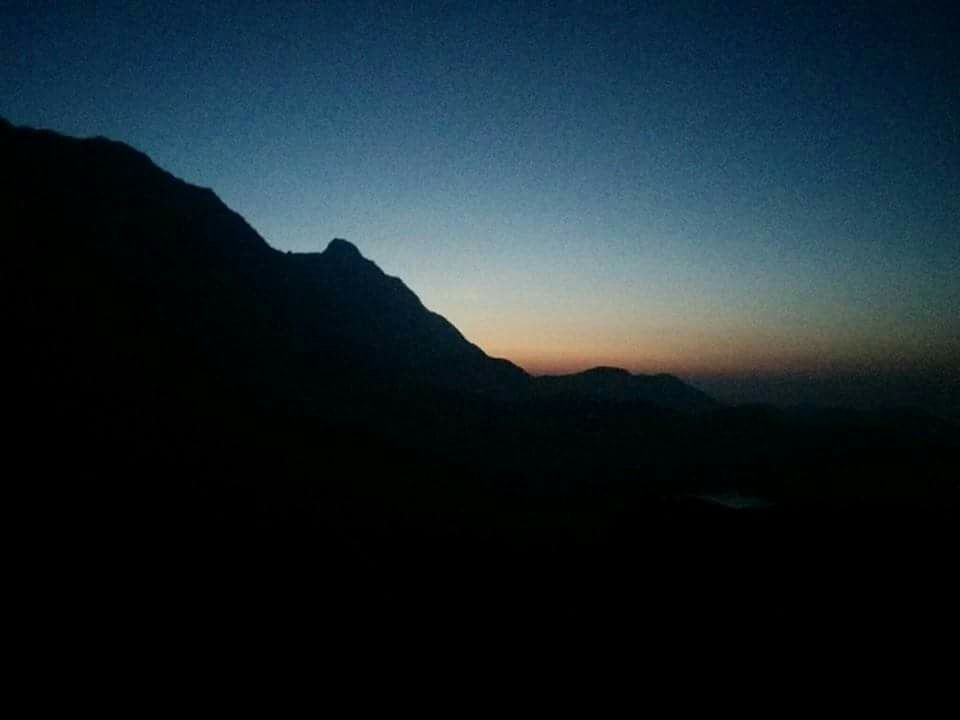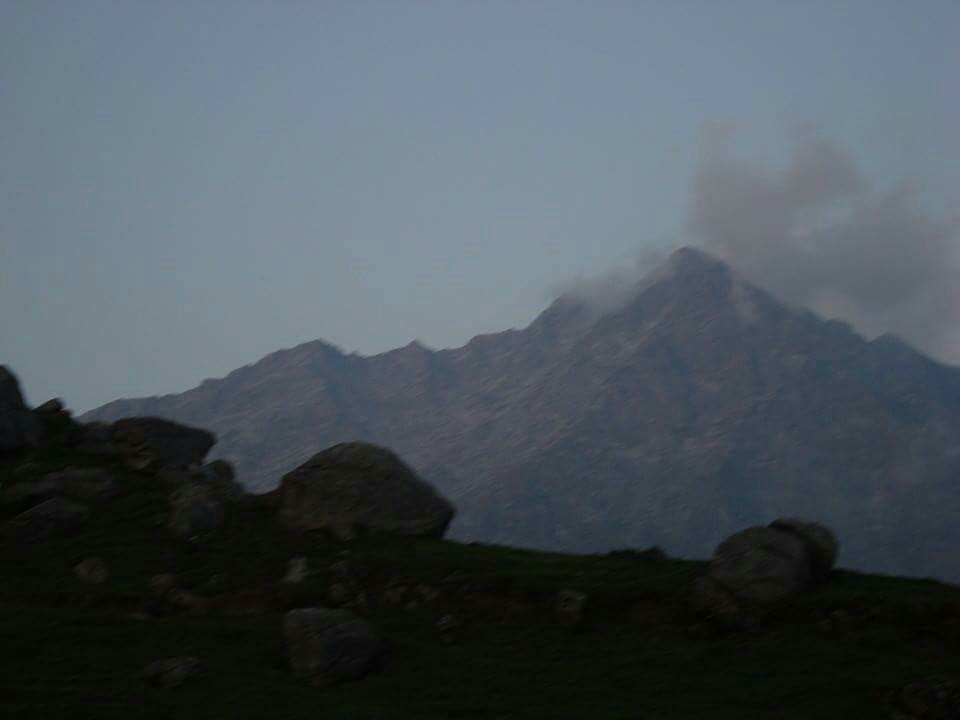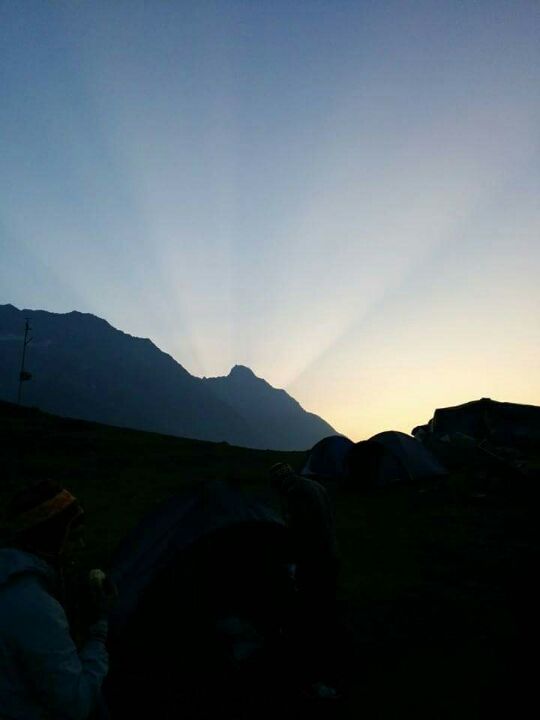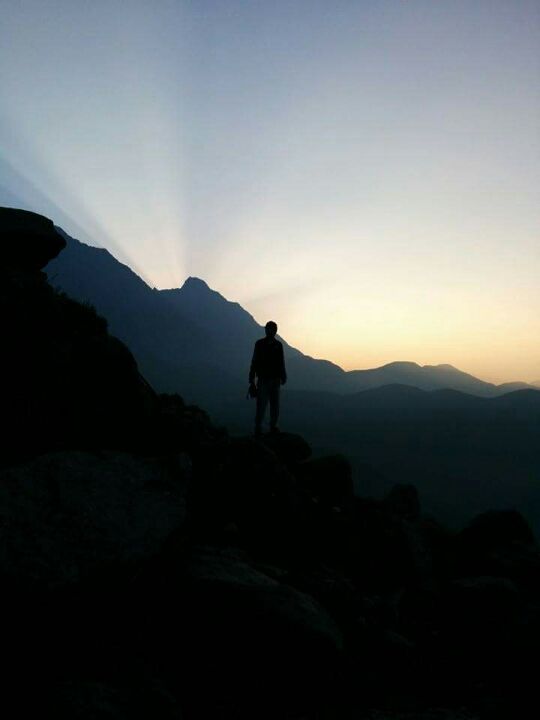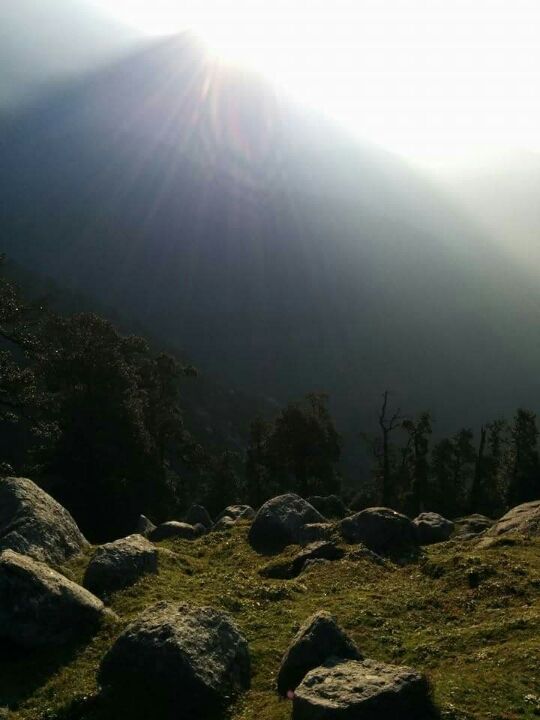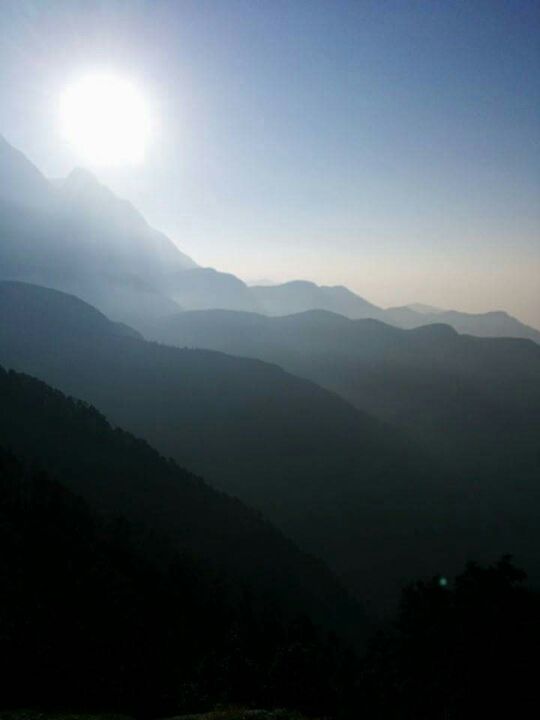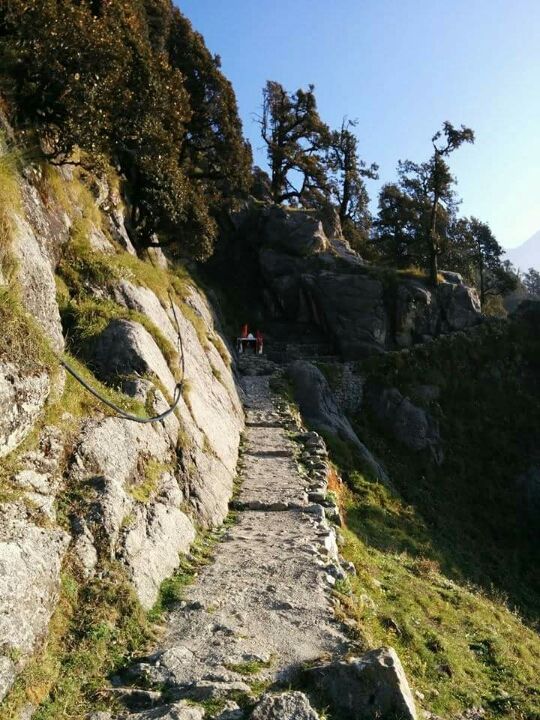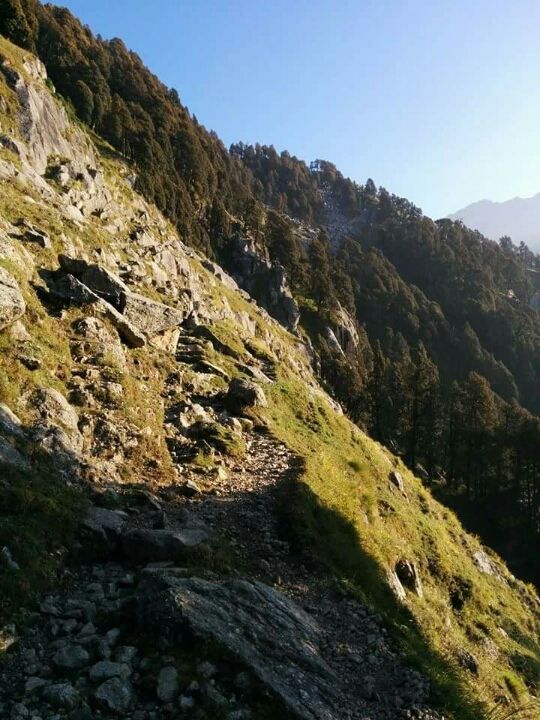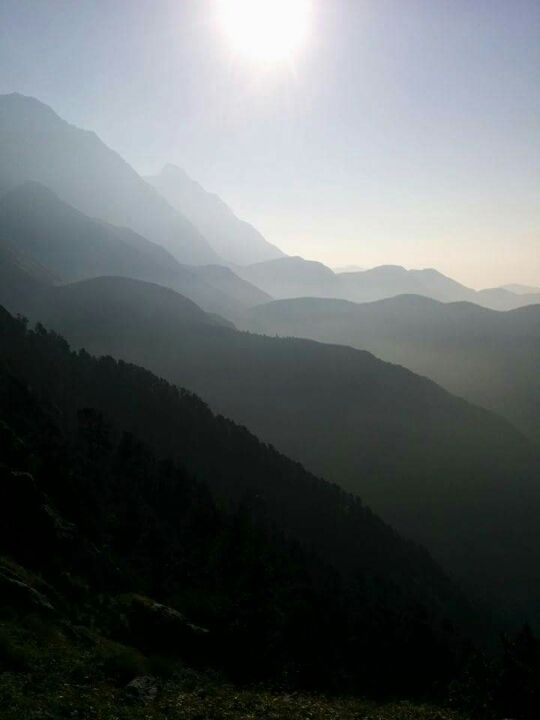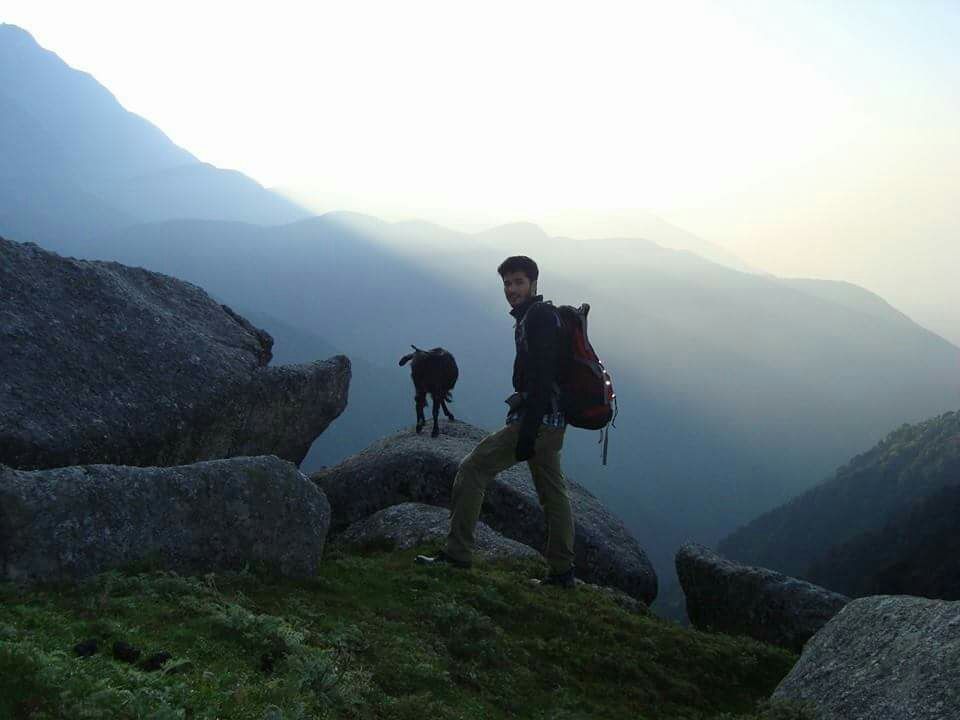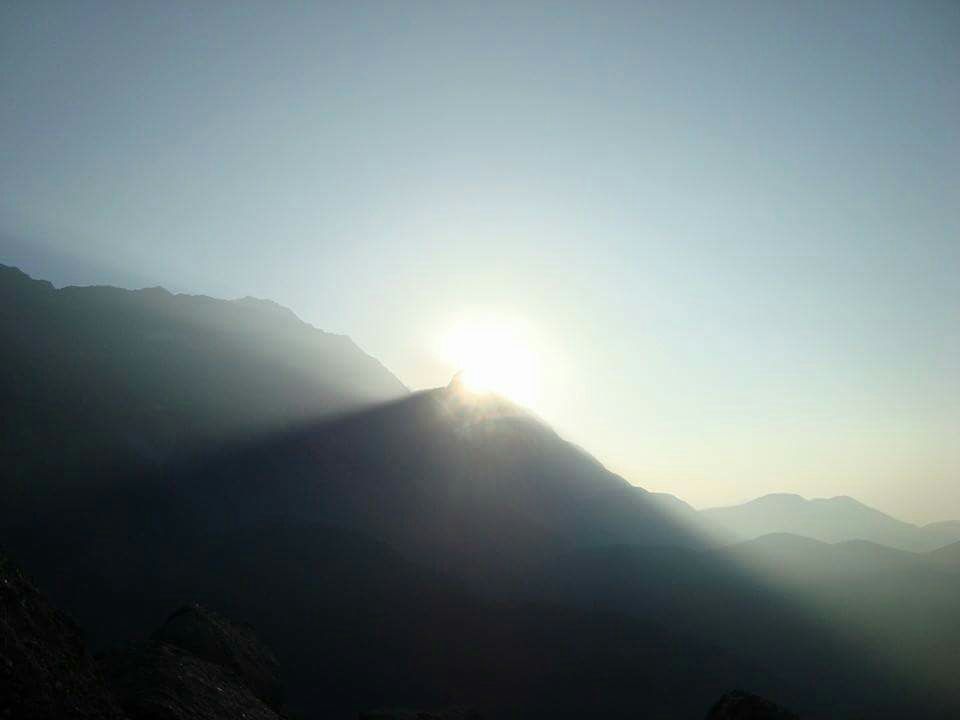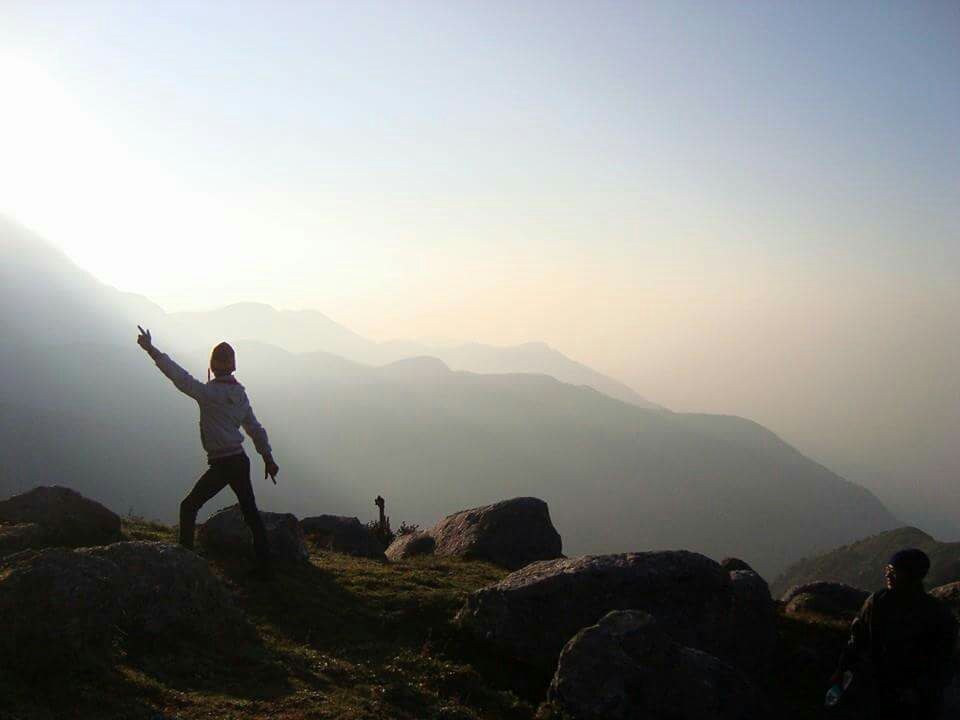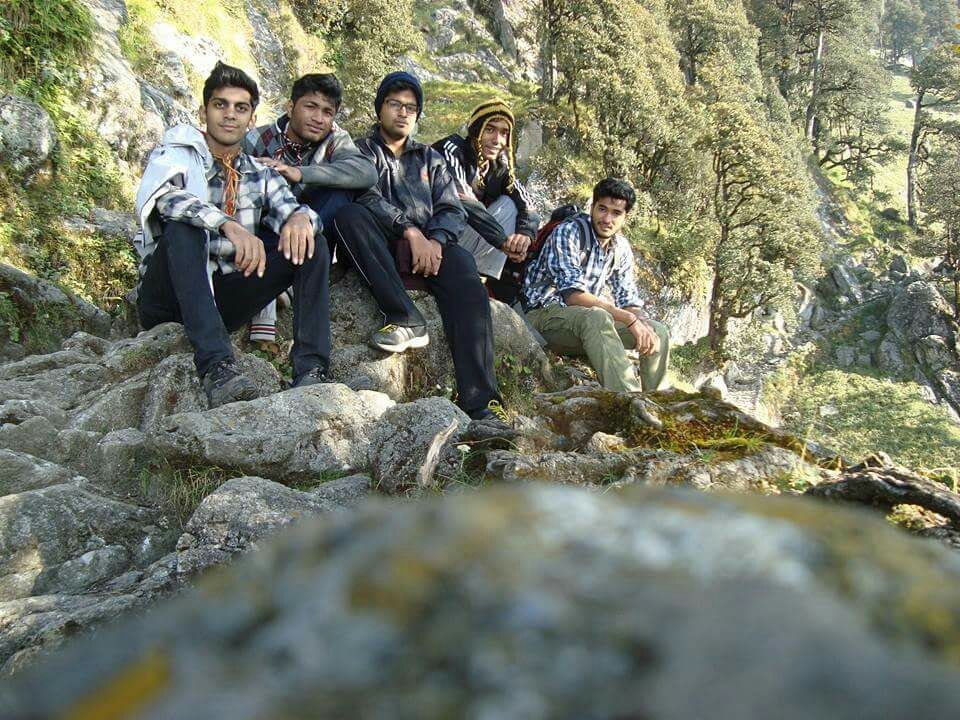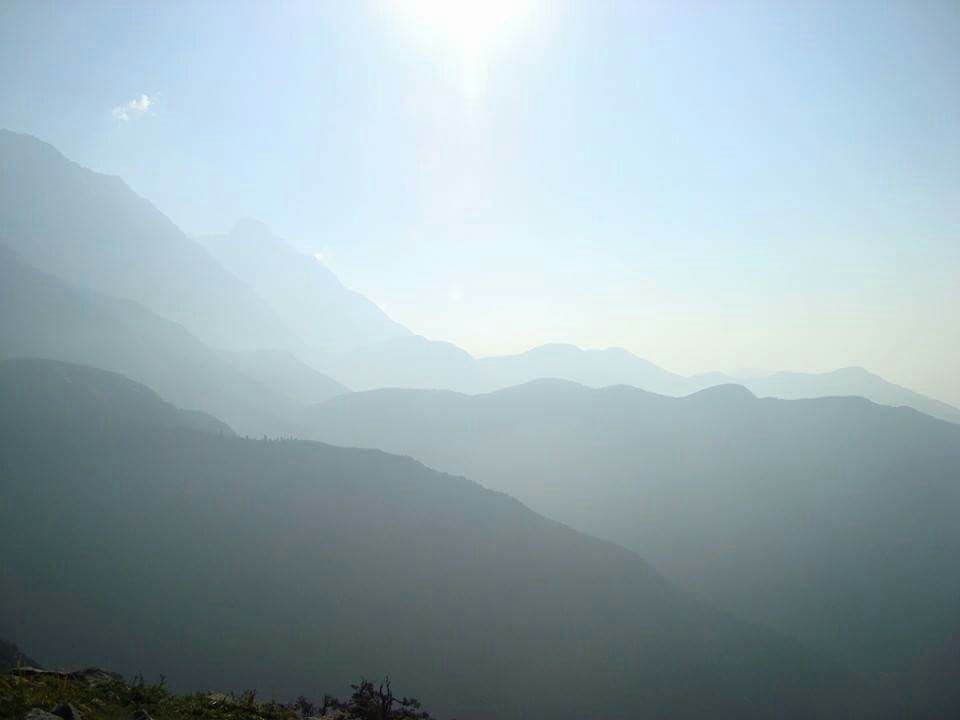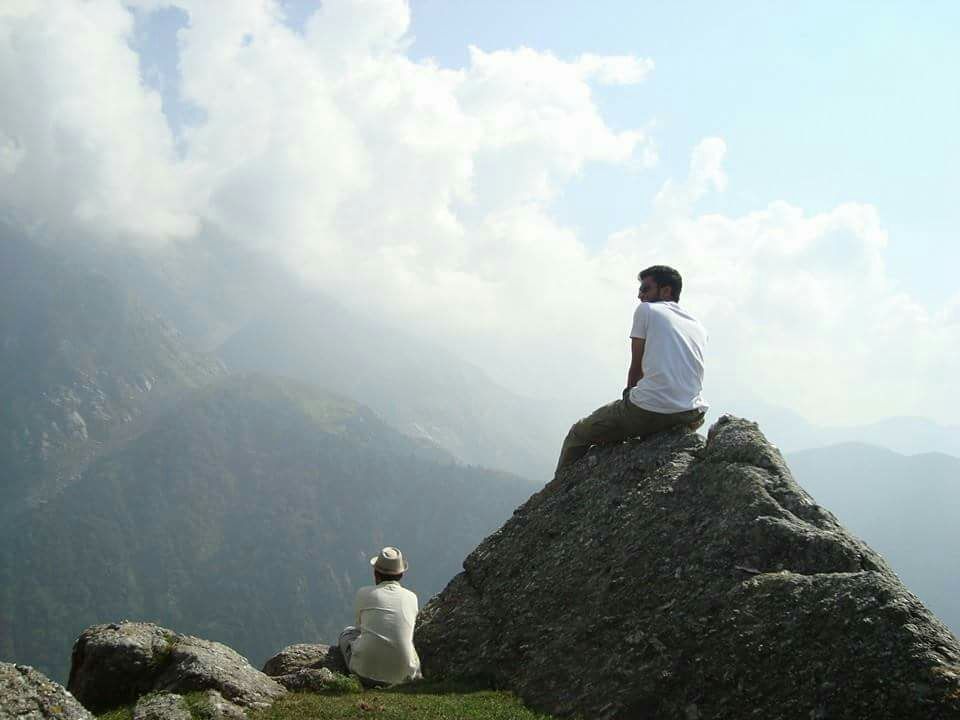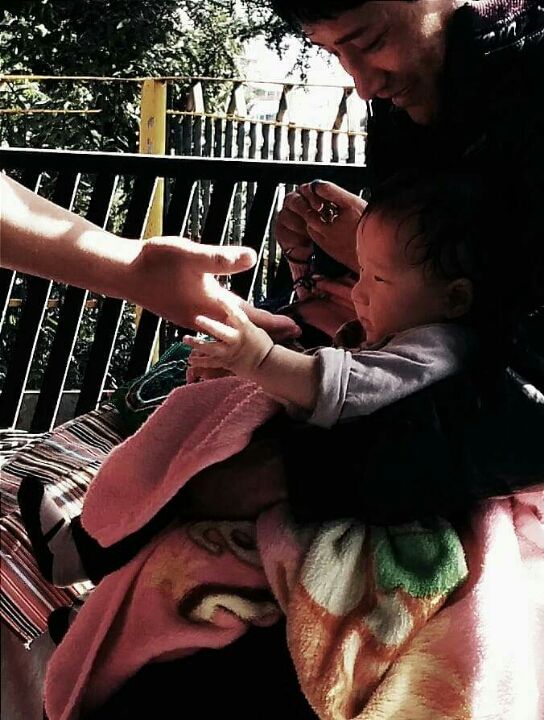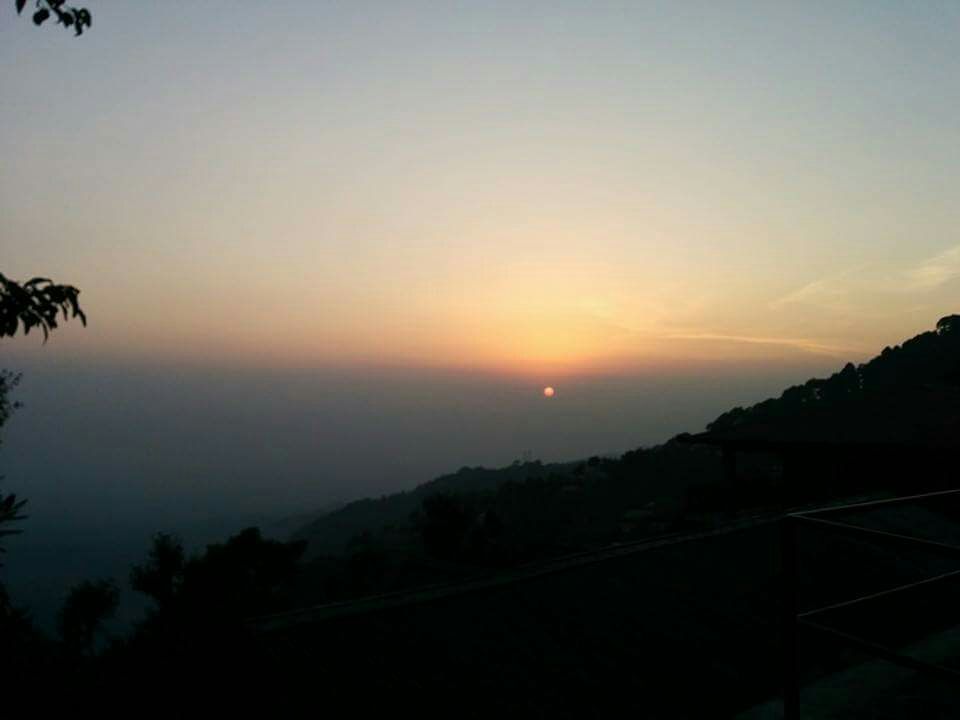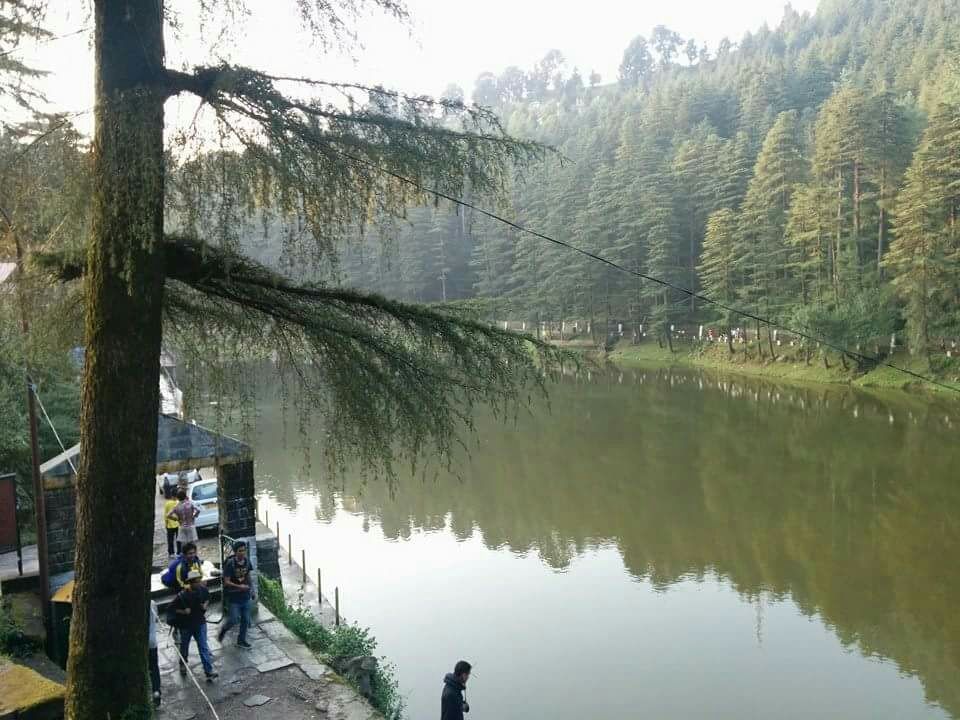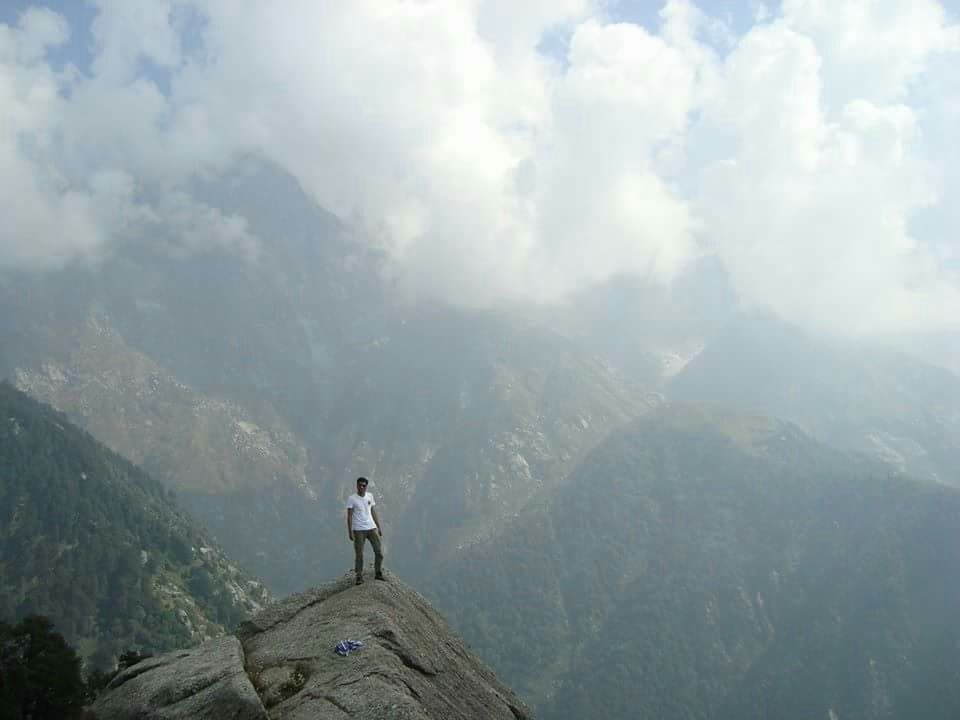 We were just 7 college guys who wanted to do a trek, and no other trek could have been better than Triund. Its an easy trek, perfect for beginners.
So after a 12 hr journey from Delhi, we reached Dharamshala the next morning. After a cup of tea at the bus stand we decided to head off to Mcleodganj to find a hotel, to stay that day. To our bad luck, all hotels were booked or too expensive because of Dessehra holiday.
We kept walking on from Mcleodganj and reached Bhagsu, where we found a homestay. We decided to stay their for the night as we planned to start the trek next morning. As we had all evening free, and we were not as tired as we thought we would be, we decided to check out Bhagsu Nag Waterfall. The route to the waterfall was beautiful.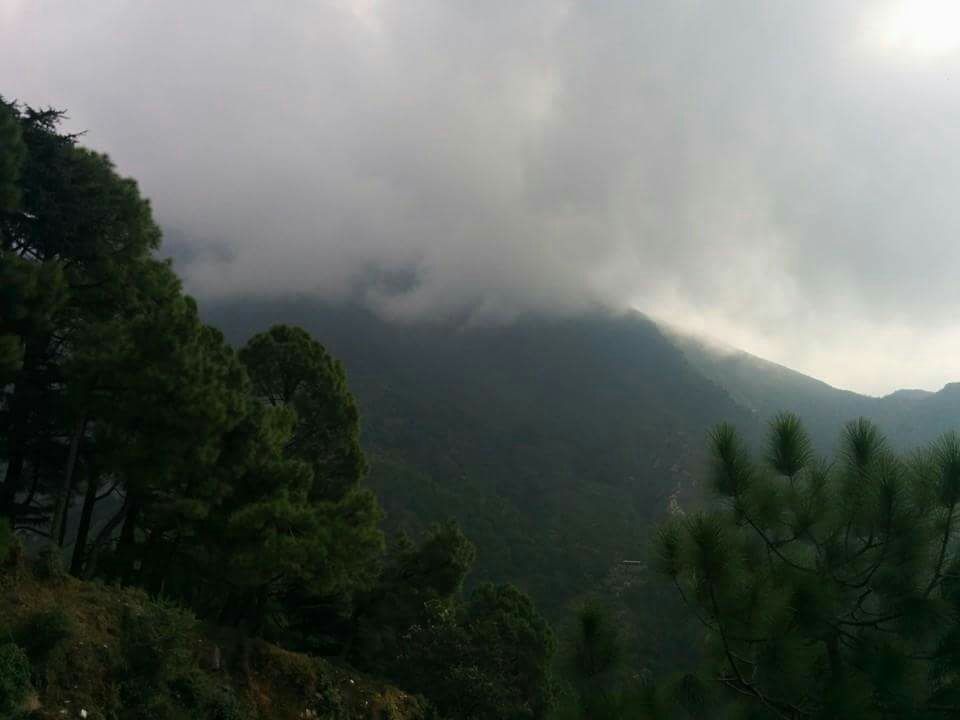 Next morning...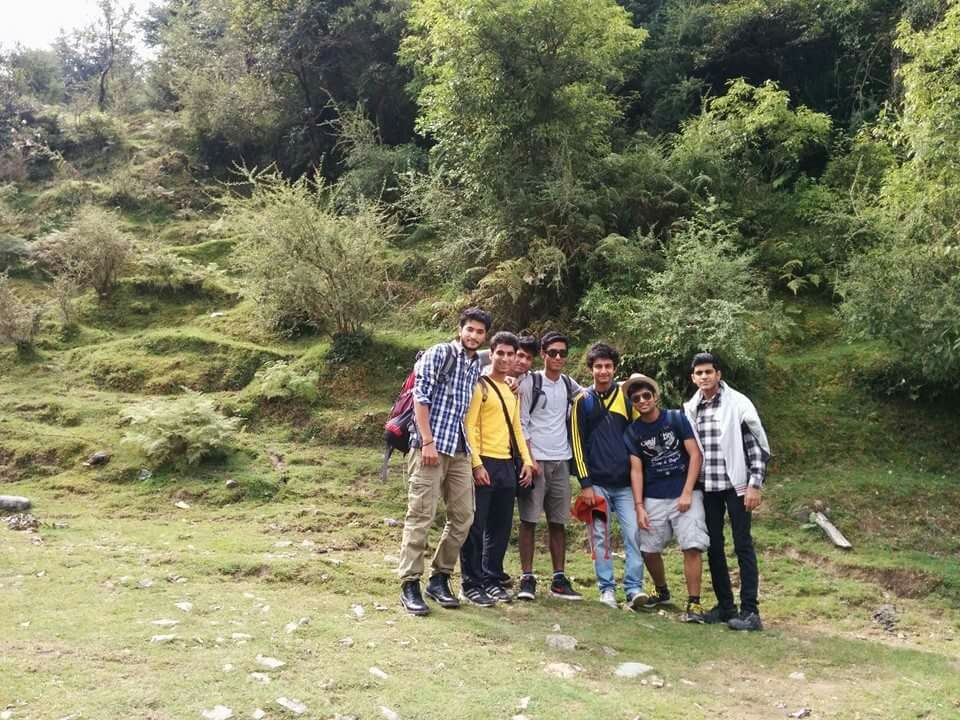 The sun was up and so were we, after having our breakfast we headed off to Galu Devi temple, our starting point of the trek.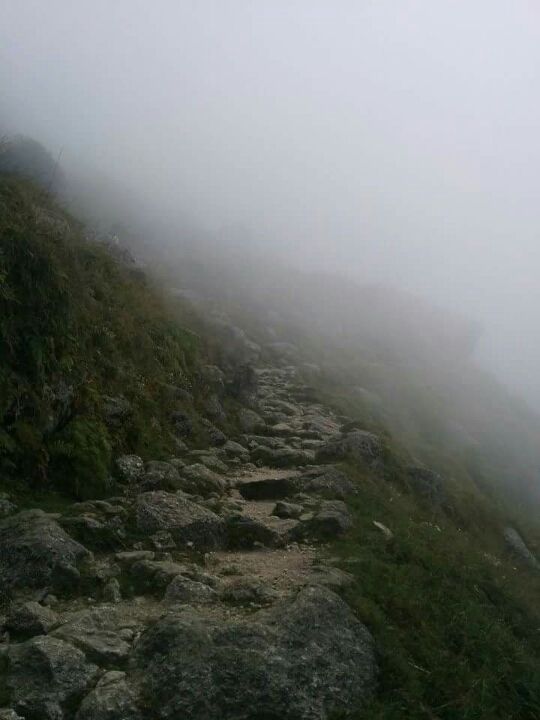 From here we had to trek 4 hours to Triund. We started at 11:00 hrs. The trek was amazing, the trail was crystal clear, no confusion for trekkers without guide.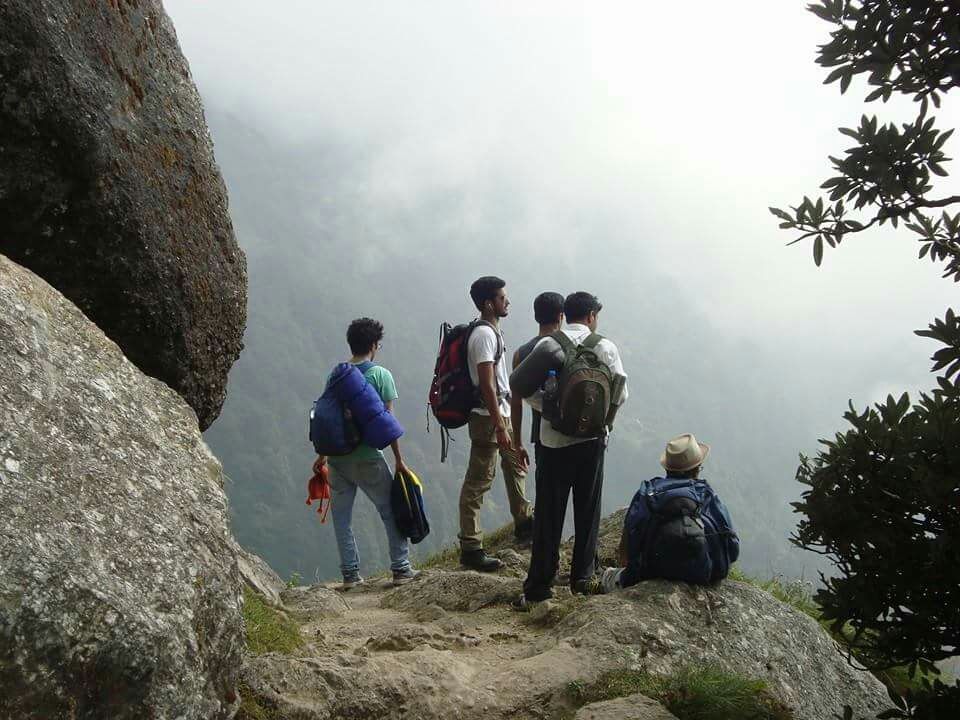 Throughout the trek we had amazing views, at some turns the whole Kullu Valley was visible and it was mesmerizing.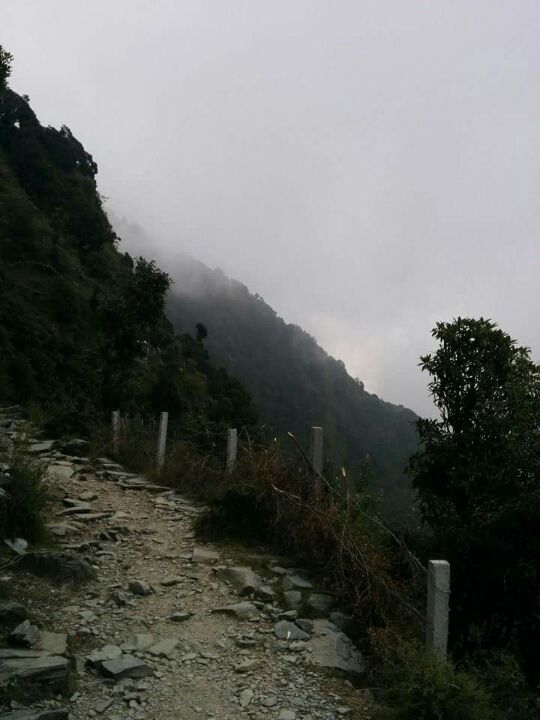 Sometimes, it was as if we were walking among the clouds.
"The first encounter with nature, where i was one with nature, far away from bikes, cars and noises, just me , my rucksack and a few good friends"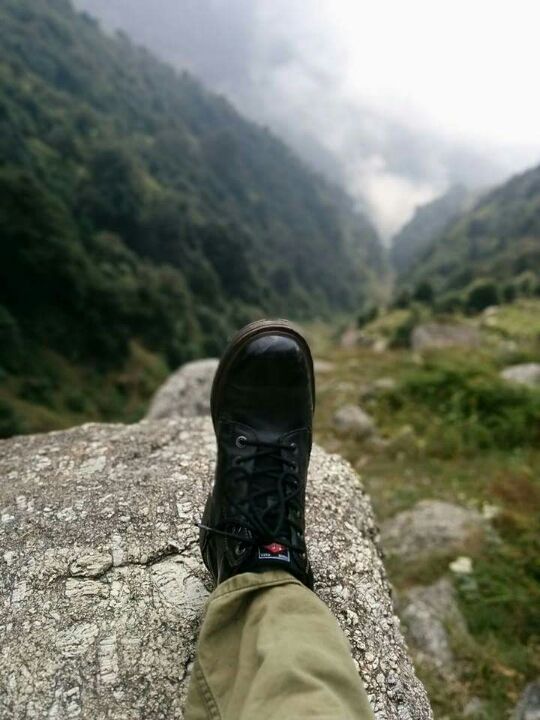 On the way, there were 2 cafe's, sat there to rest and eat maggi (back then it was not banned :P)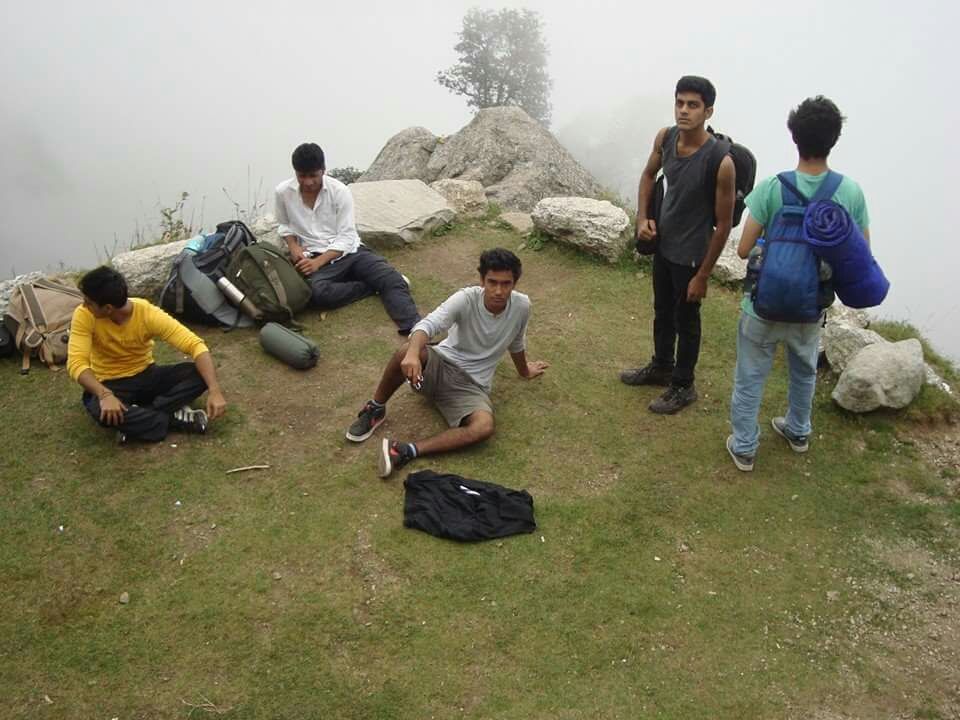 So back on the trail, we kept walking and reached Triund in 3.5hrs, and i was blown away with first sight of the valley, you don't realize but it suddenly emerges to your left and you can see the Dhauladhar Range before you see the valley. That feeling!! Something everyone should experience!
We checked out the entire valley in the evening but before, we booked our camps. It was 1000 Rs a tent. Once the camp was set, we put our baggage in and we walked the whole valley. Explored every corner of it. It was beautiful.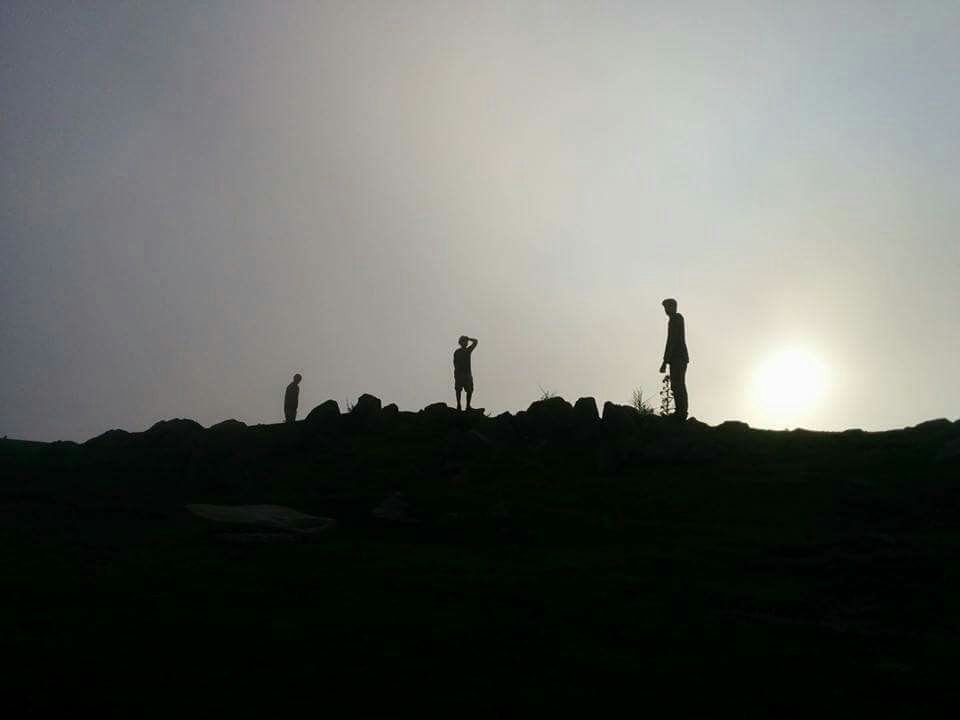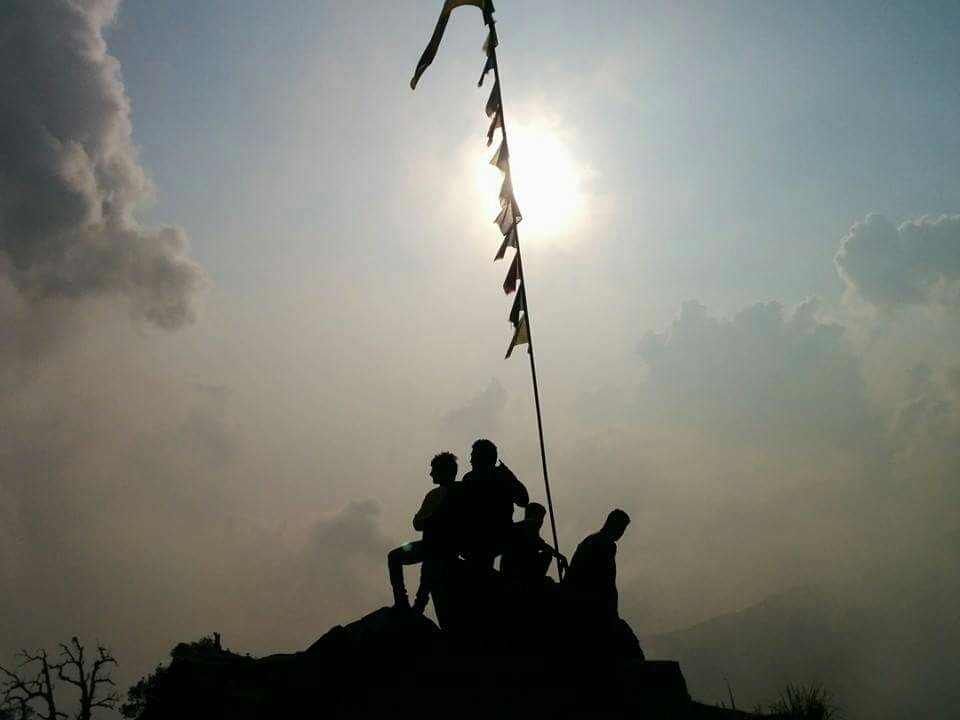 After our dinner, we all went in our camps and decided to call it a day. I could not sleep as i was too excited to catch the sunrise, i got out of the camp several times to check whether if it was time for sunrise. At last, at 4:15am i got out of the camp, alone in the valley, sitting on a rock for this...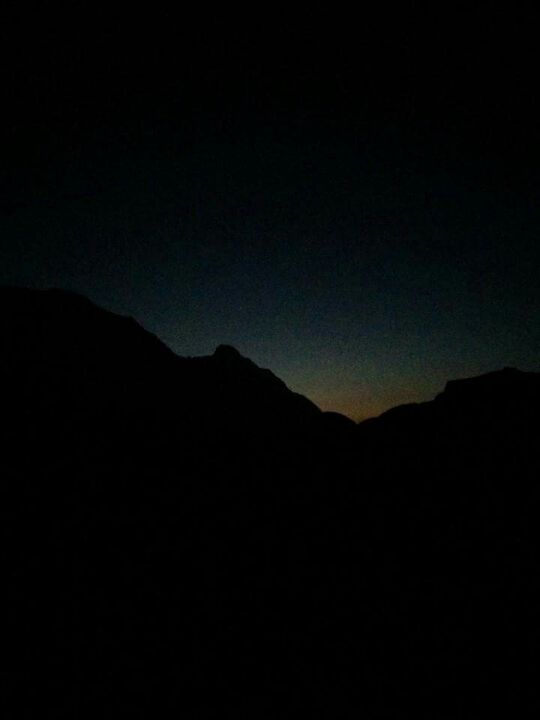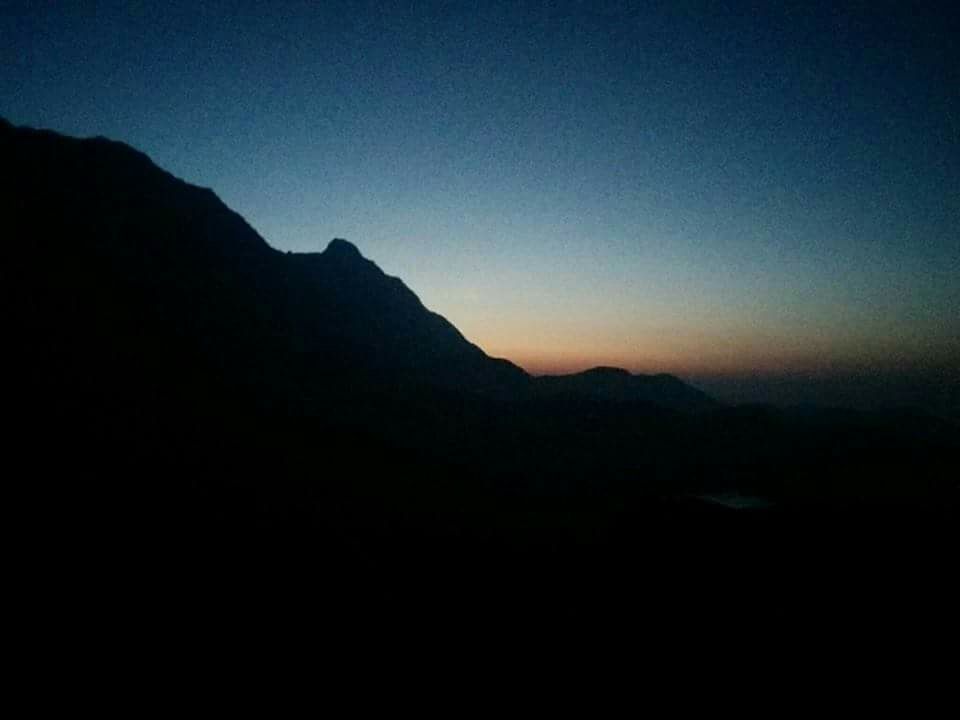 It was like an oil painting, the mountains had a golden outline. Never in my life, had i seen anything nearly as beautiful as that. "It was the moment when something, inside you calls for a change, the moment when you start looking at things differently, when you start thinking differently".
I sat their till 6:00 hrs, by then some of my friends got up. 5 of us decided to trek ahead and checkout the place, as far as we could go. We left at 6:30 hrs, and the plan was to turn back at 8:30 hrs if we did not find anything.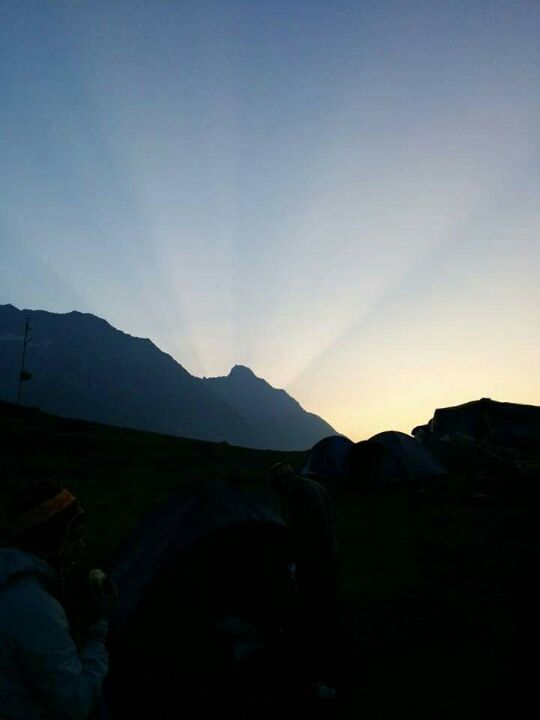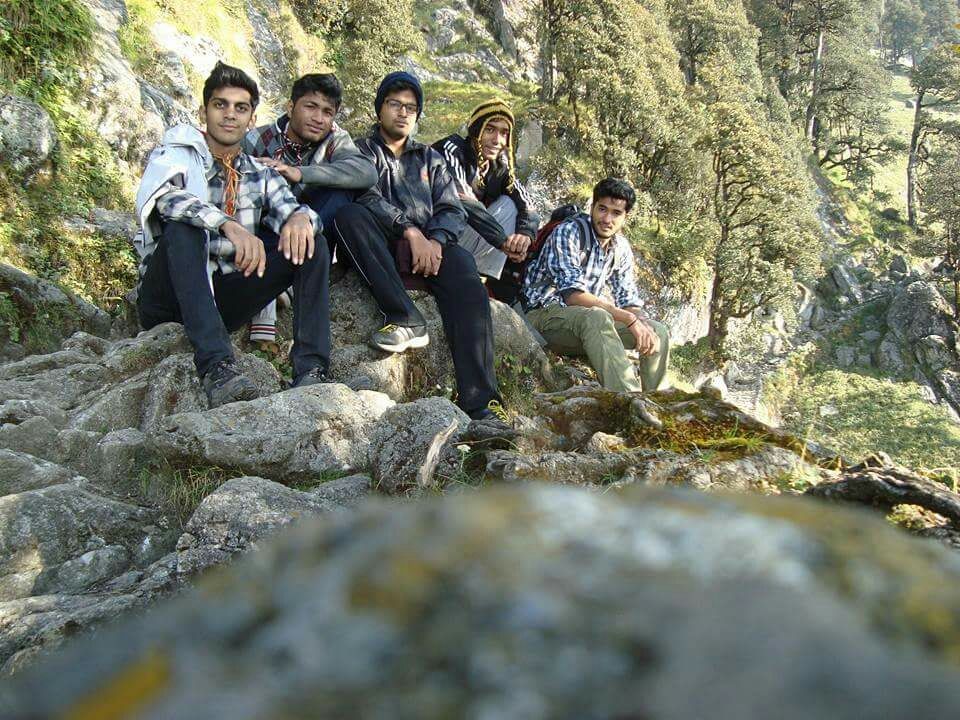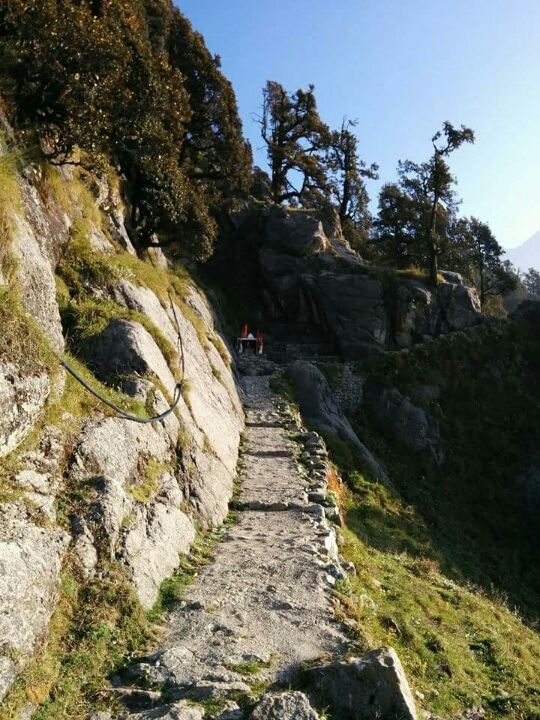 We headed out, and walked continuously for two hours but could not find anything apart from a small "mandir", which on finding we were actually glad, as we were starting to get a little scared. As there was no one around, not a single soul, just 5 of us.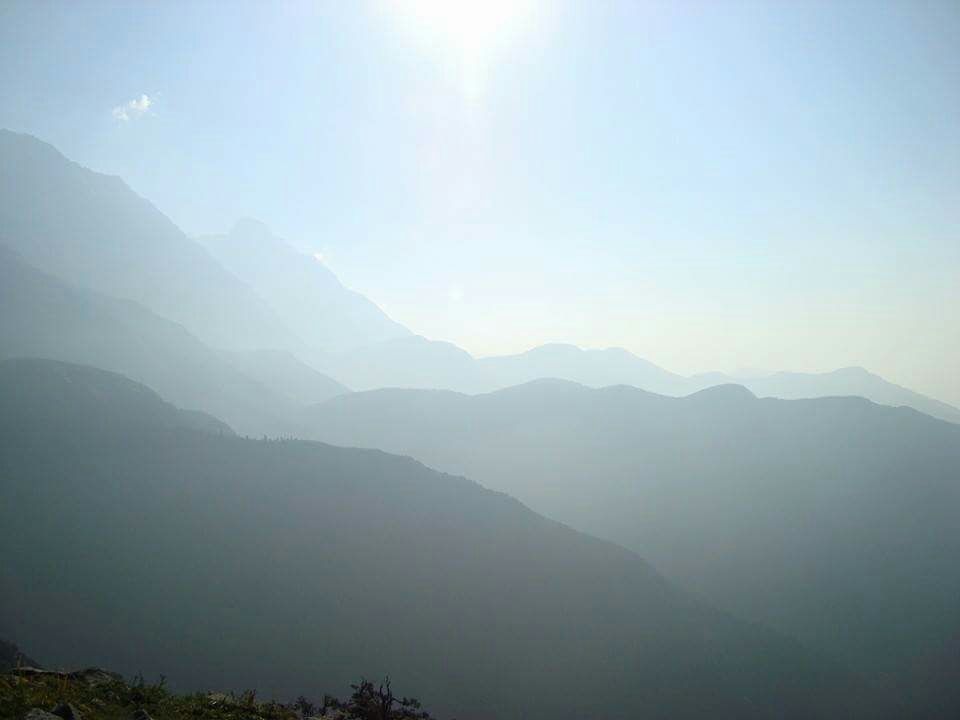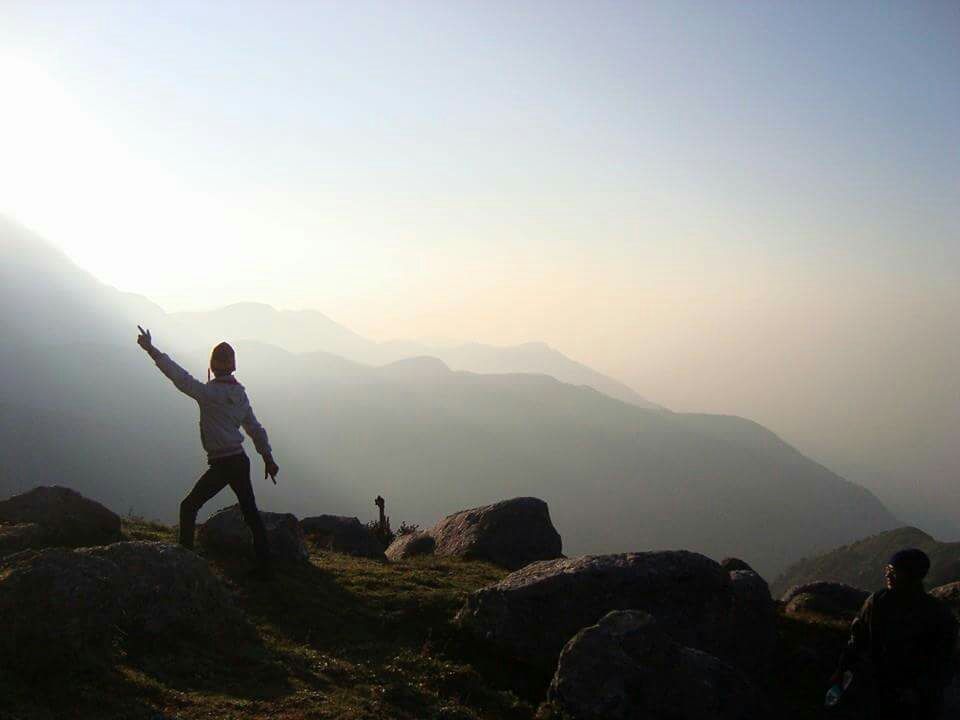 It was already 8:30 and we decided to head back according to the plan as walking without a guide could be dangerous. But on our way we saw beautifull landscapes..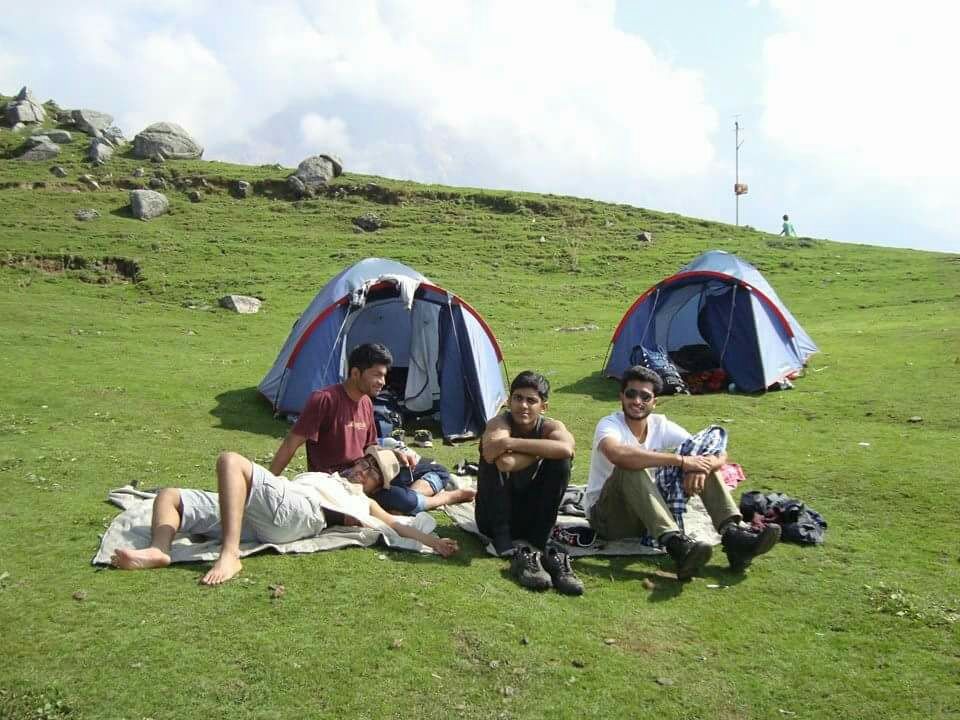 We reached back to Triund by 11:00hrs. After resting some time, and walking around the valley, we decided to head back to Bhagsu.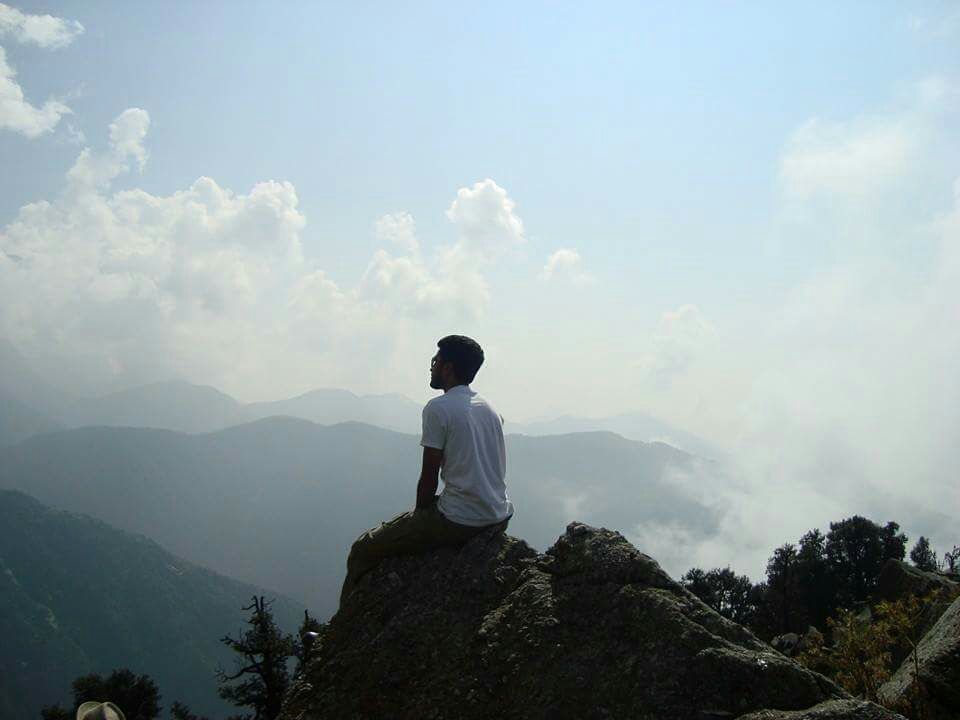 We reached Bhagsu by the evening, and stayed at the same homestay. Next morning we walked back to Mcleodganj, booked our tickets to Delhi. As we had some hours to spare we checked out the Monastry, where Dalai Lama was to come the next day.
Met this cute child near the Monastry, playing with a monk..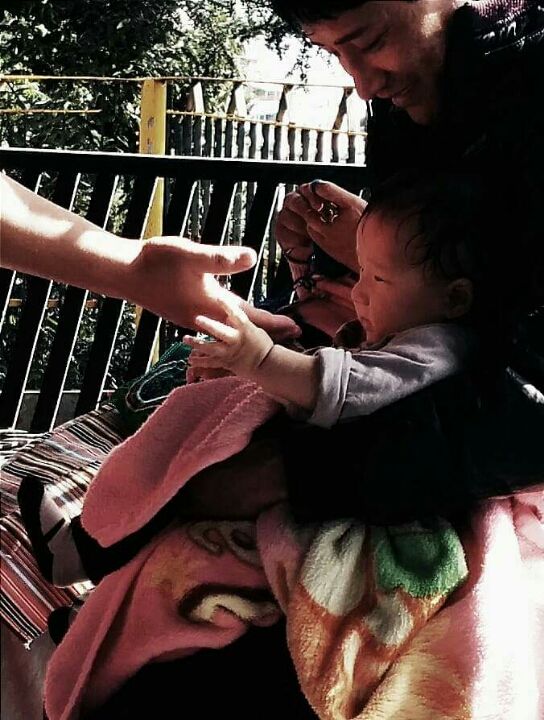 We got back from the Monastry and went ahead to check out the Dal Lake..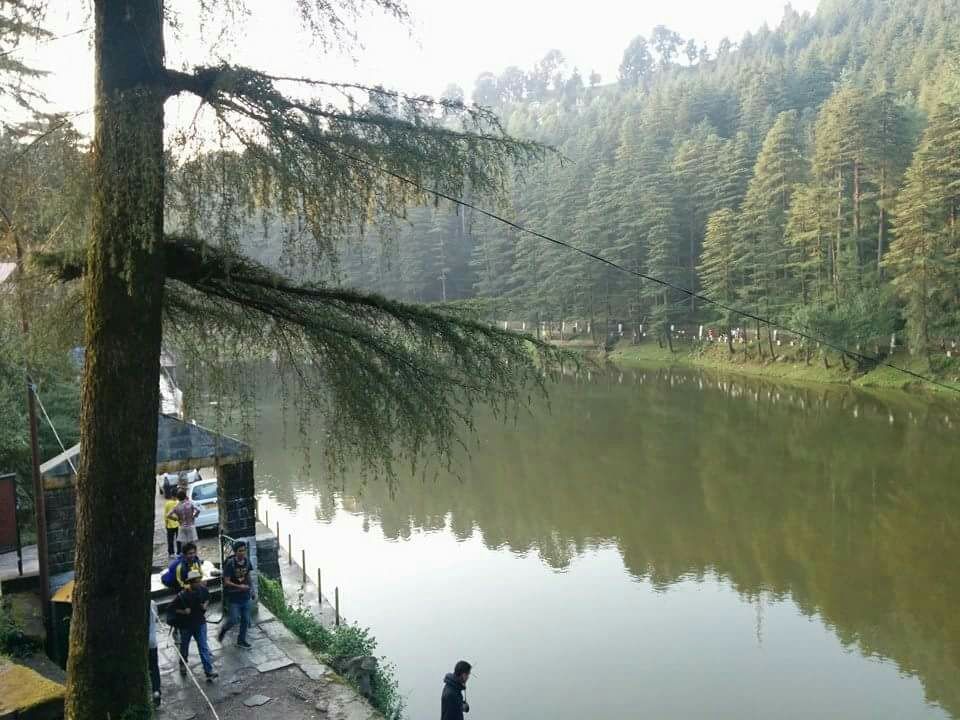 After this, we headed back to the bus stand to board our bus, with this we completed our first trek.
It was a great experience, learnt a lot, and i don't believe i will be stopping now!!

The beautiful valley of Triund is a 4 hrs trek from Galu Devi Temple, the starting point for the triund trek. Galu Devi is 30 mins away from Bhagsu. The trek to Triund gives amazing views of the Kullu valley. Once you reach Triund, you will be awestruck by sudden occurence of the valley, as you can see the Dhauladhar Range, right in front of you (as if you can touch it).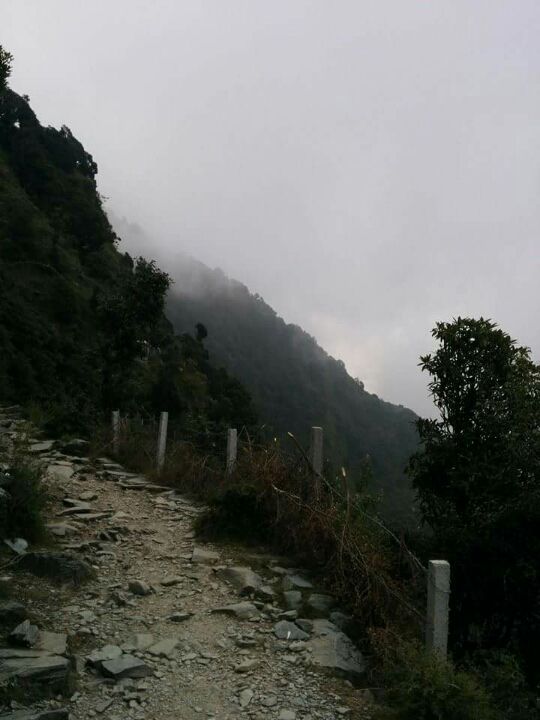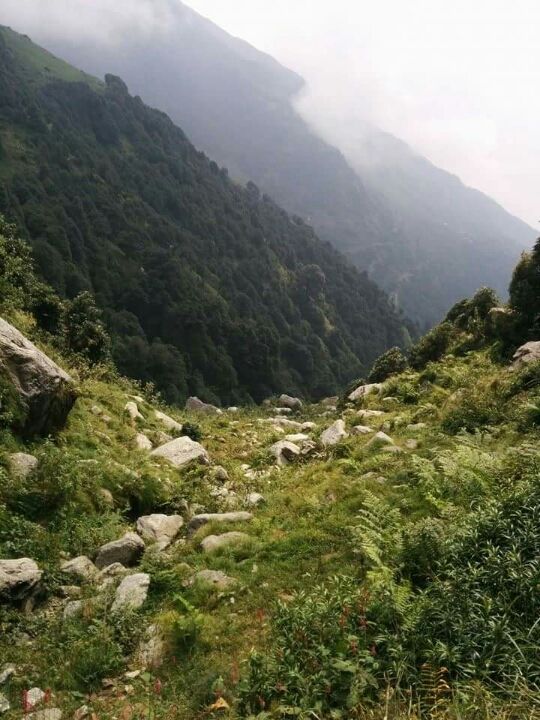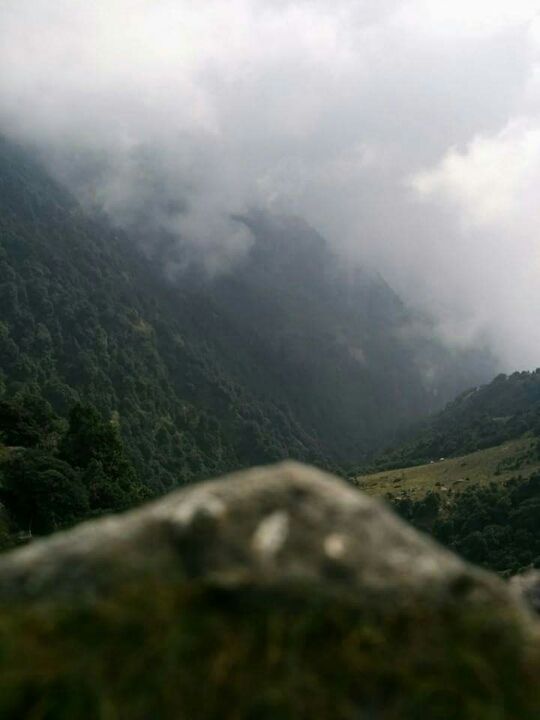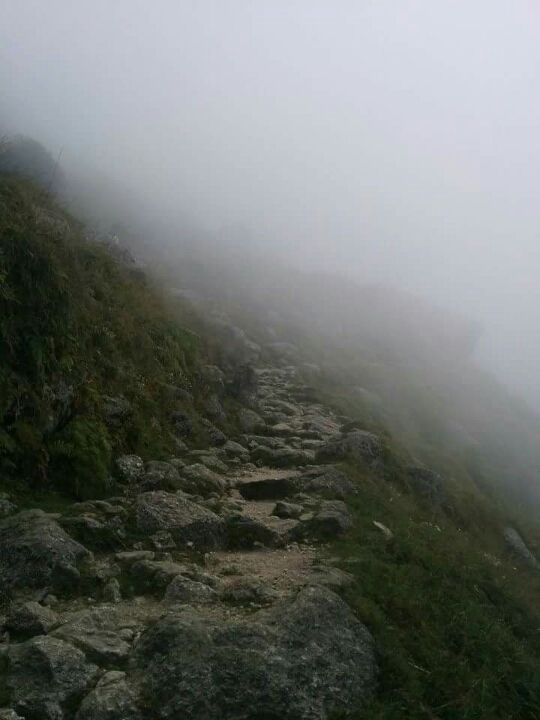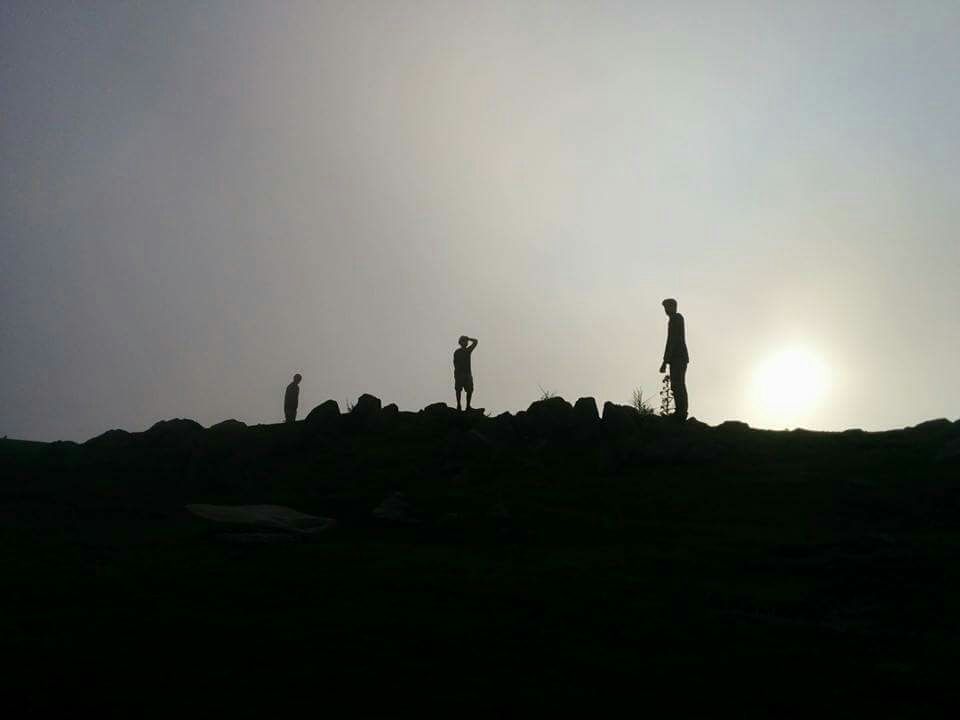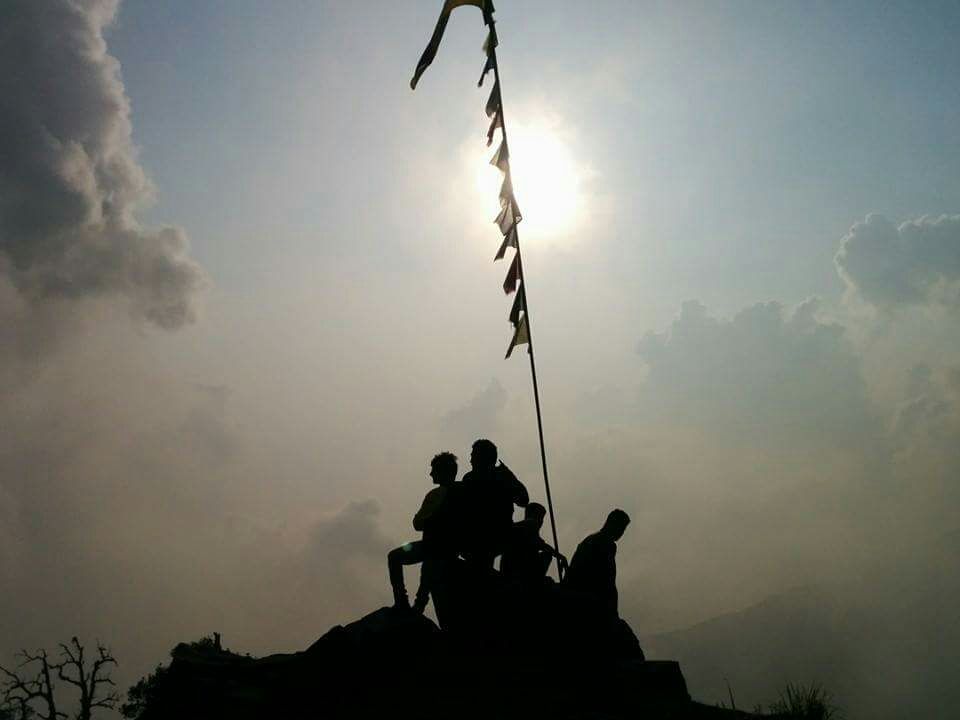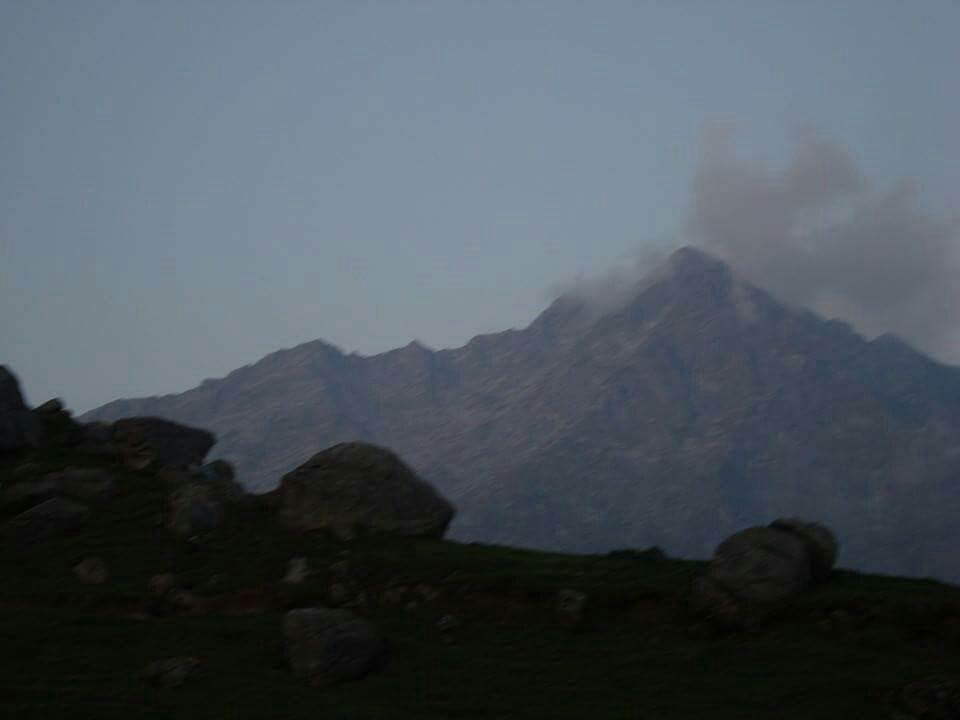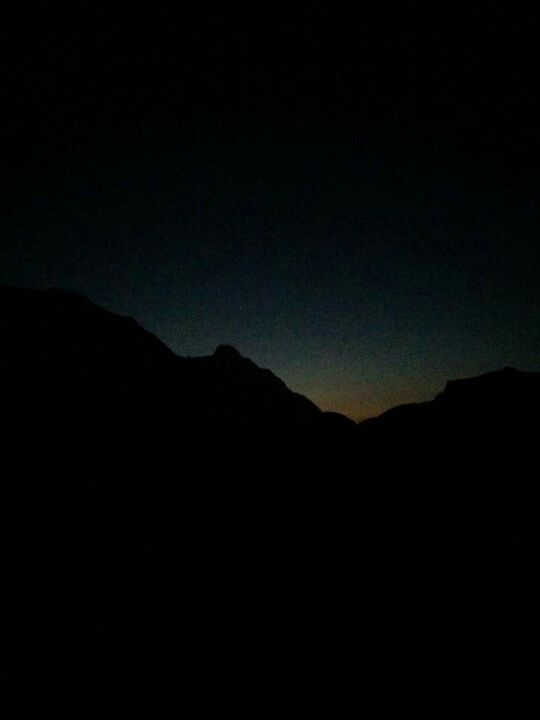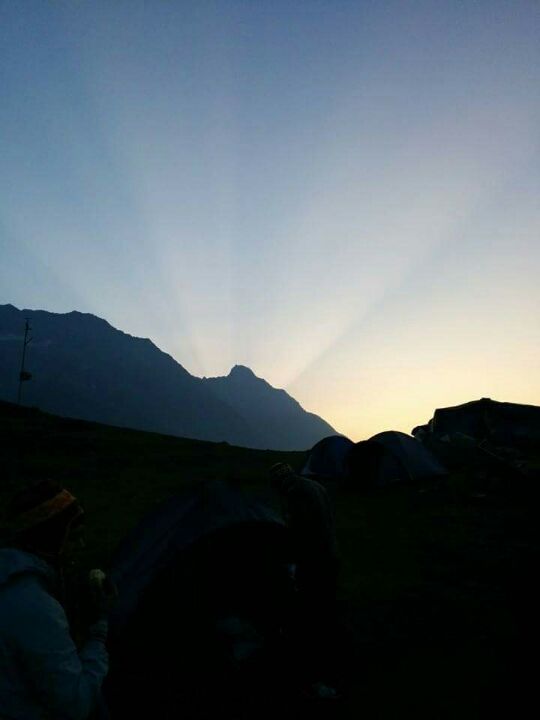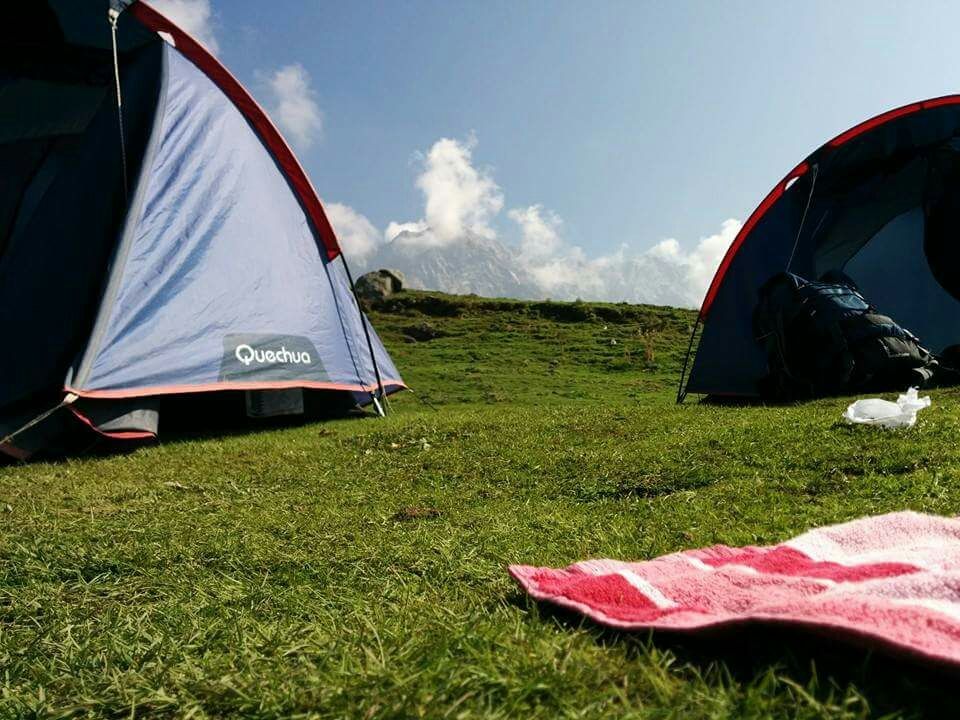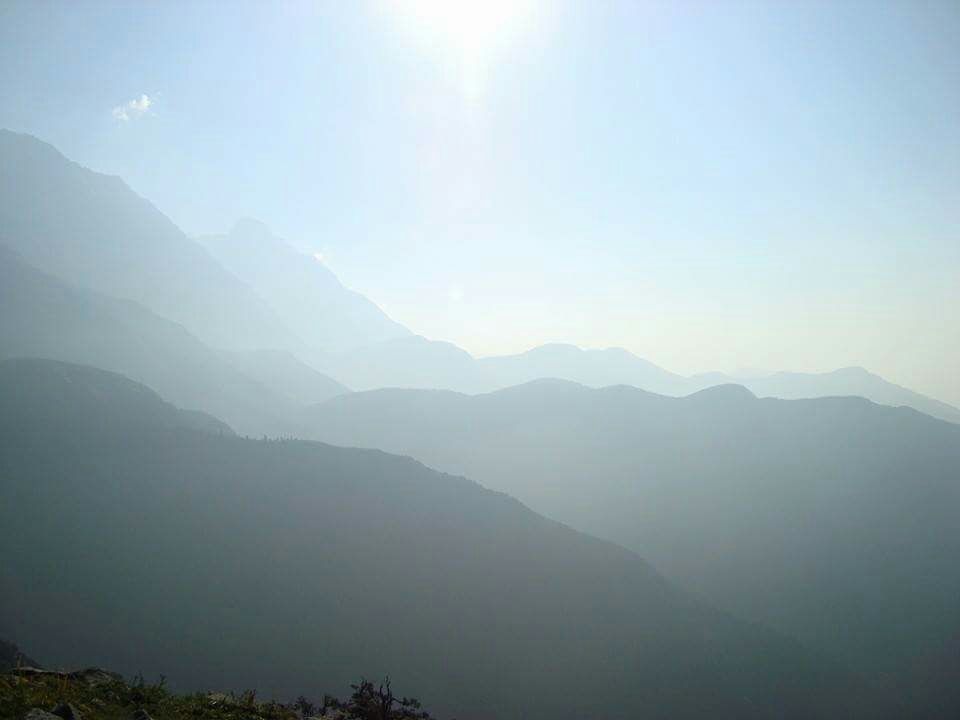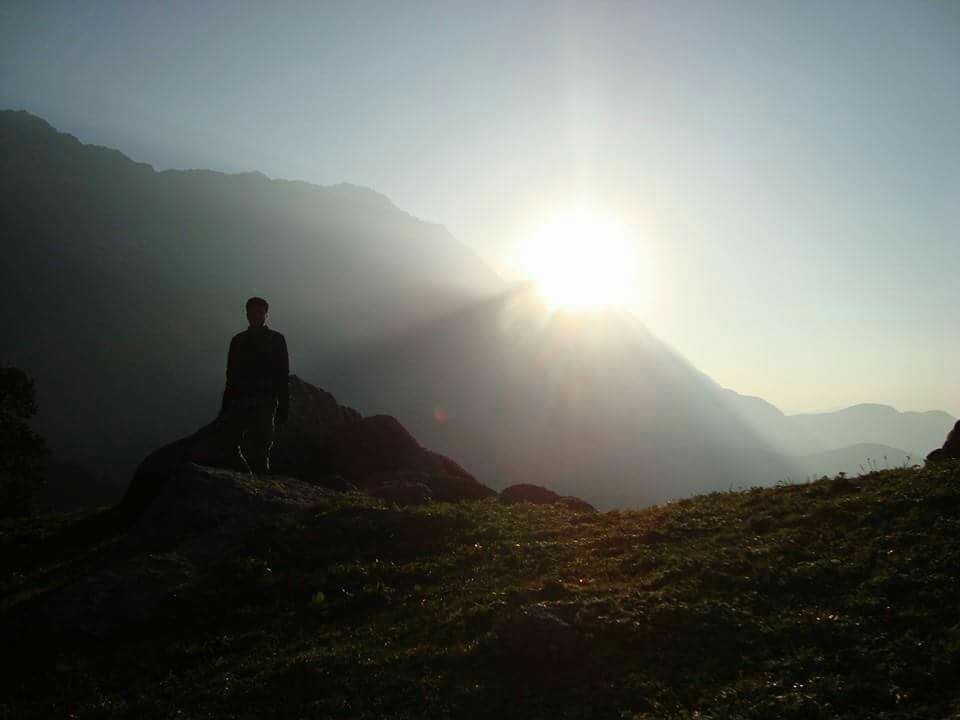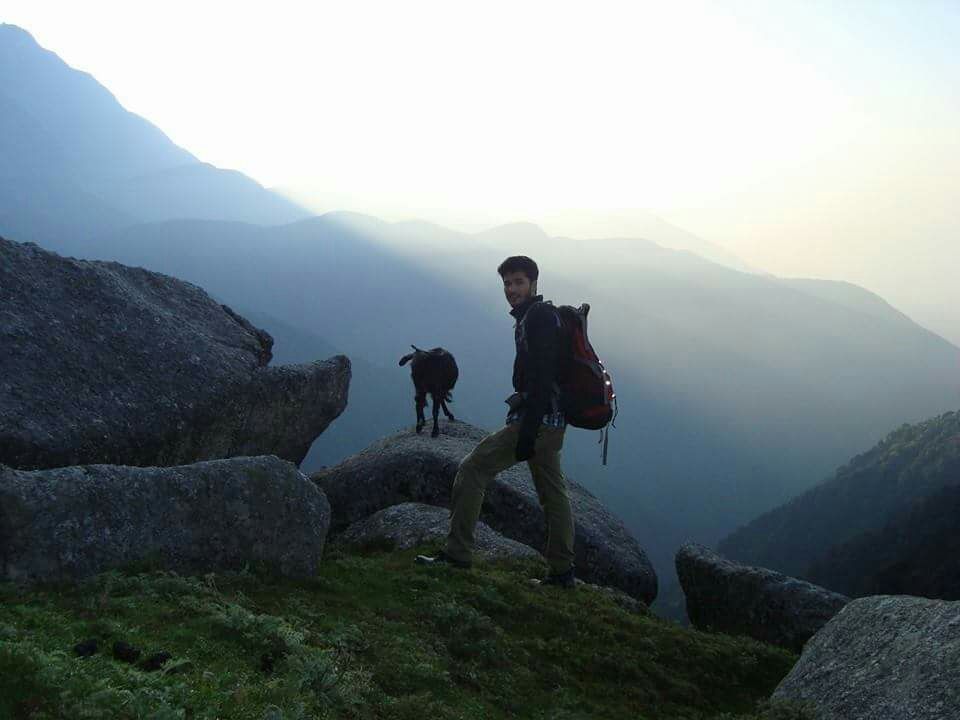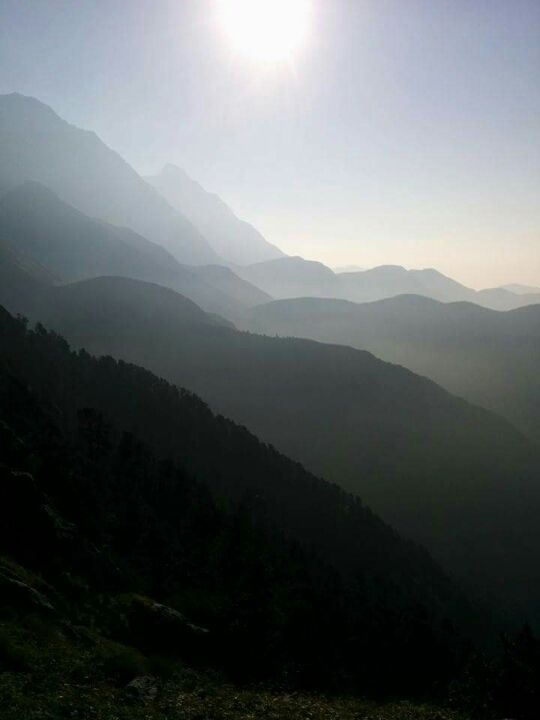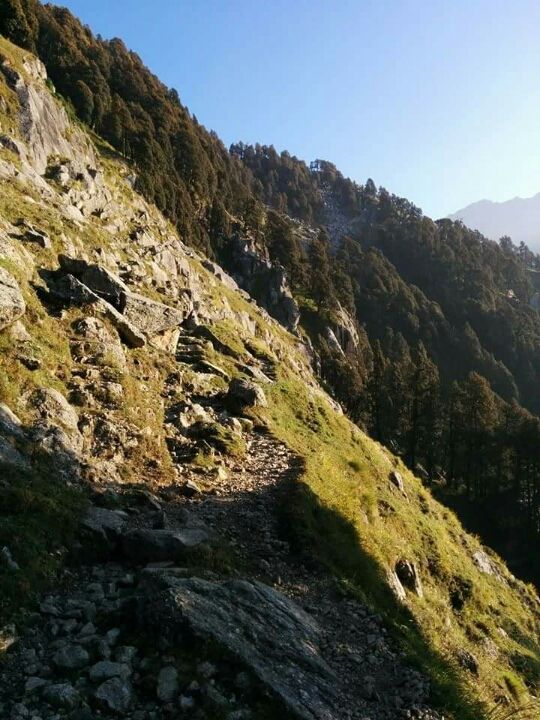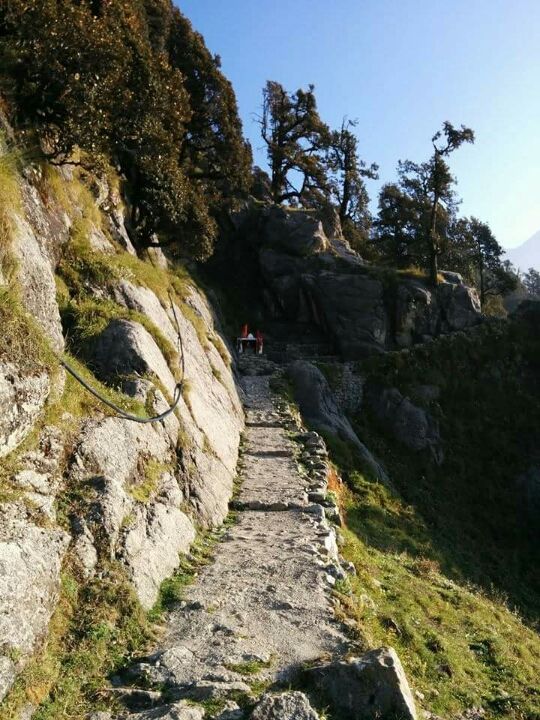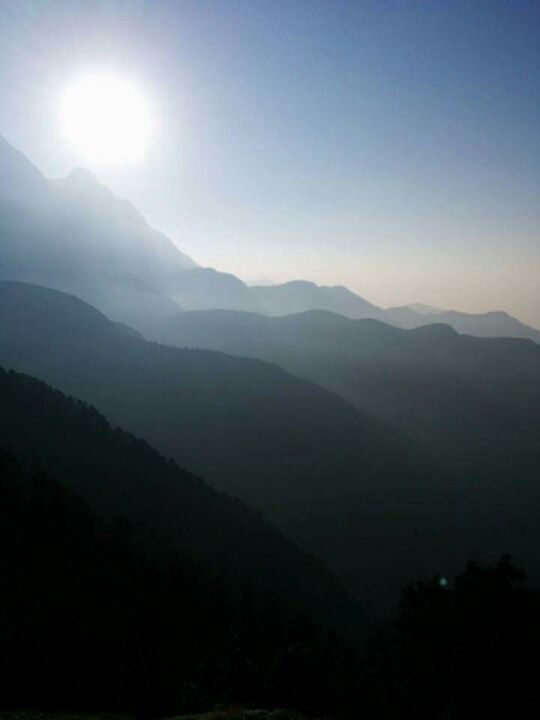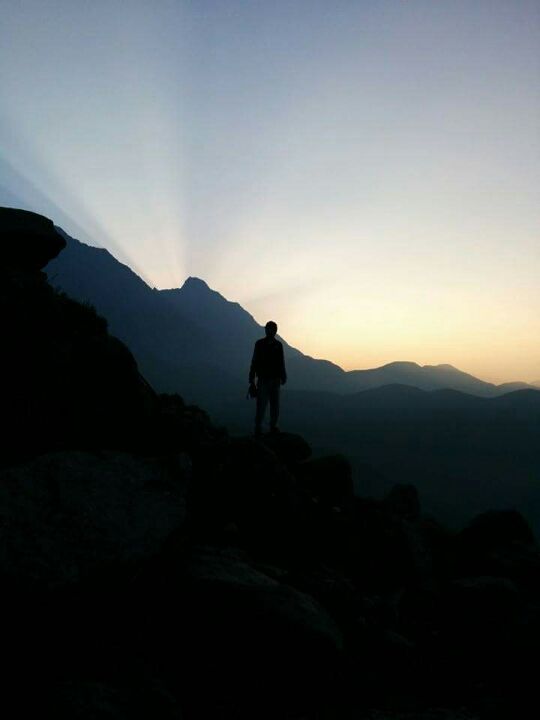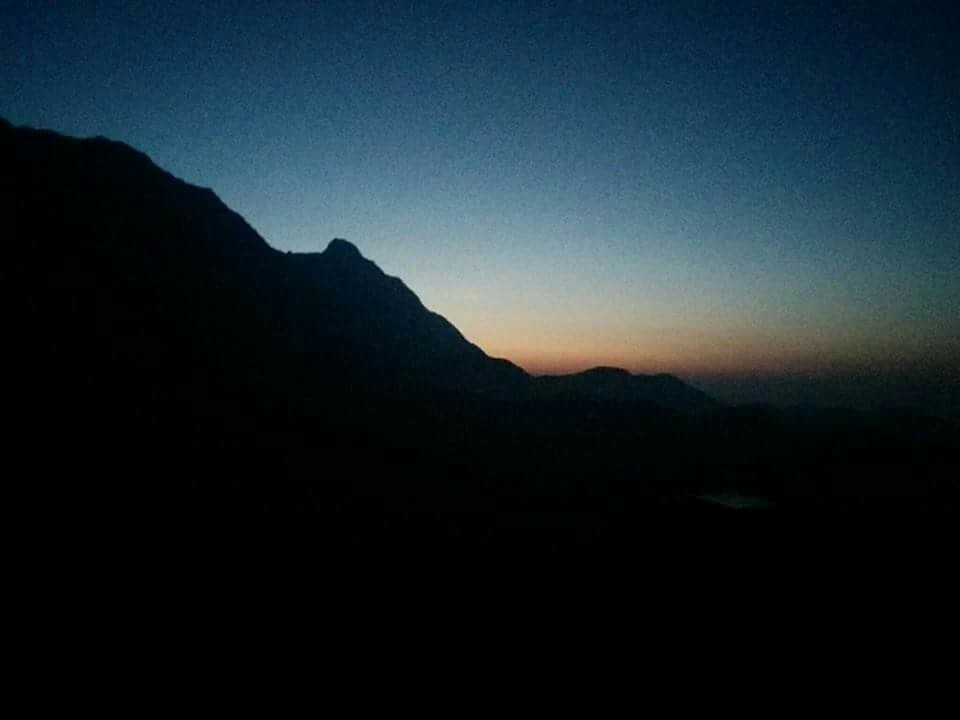 A beautiful lake, where you will find school kids playing and traing. A place to relax or you can even join them for a run. :P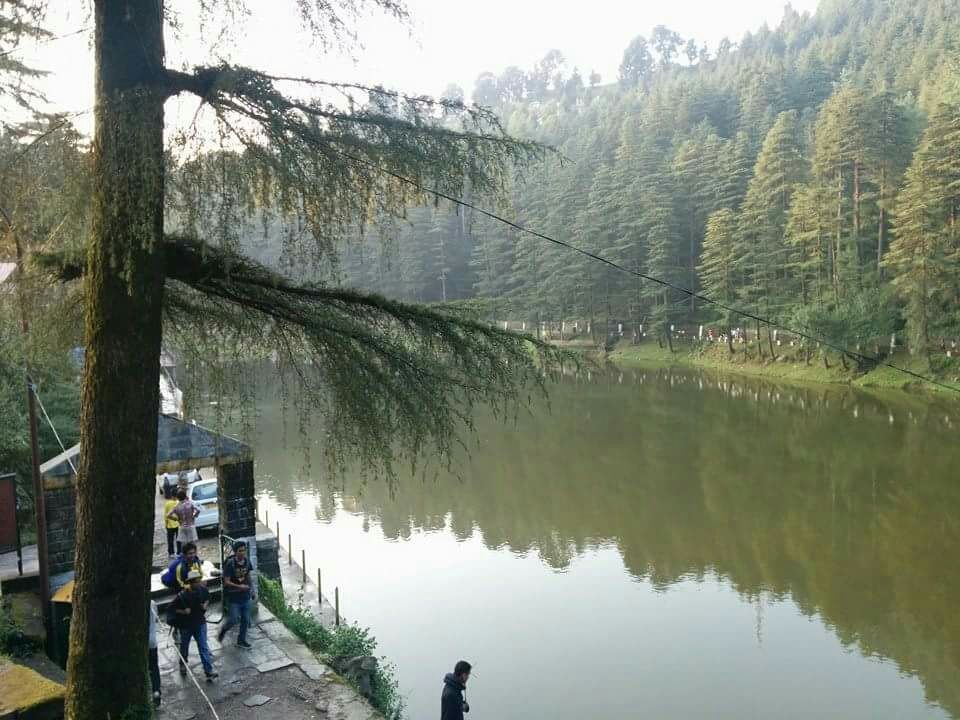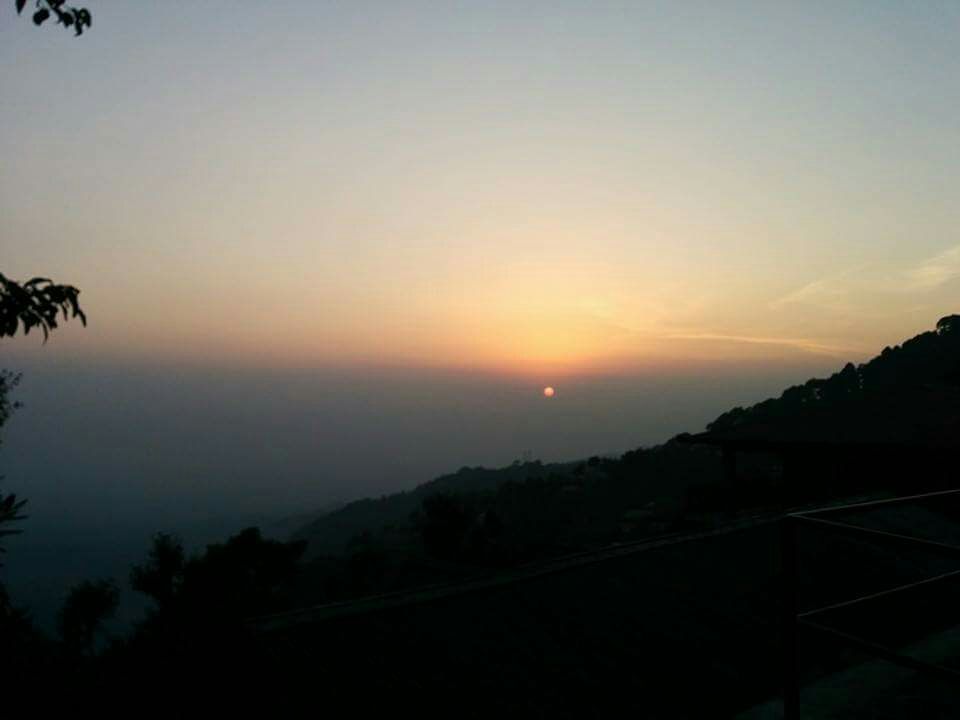 15 mins walk from Mcleodganj, its where you start the trek to Triund via Gallu Devi Temple. It has a beautiful waterfall just 30 mins walk away.