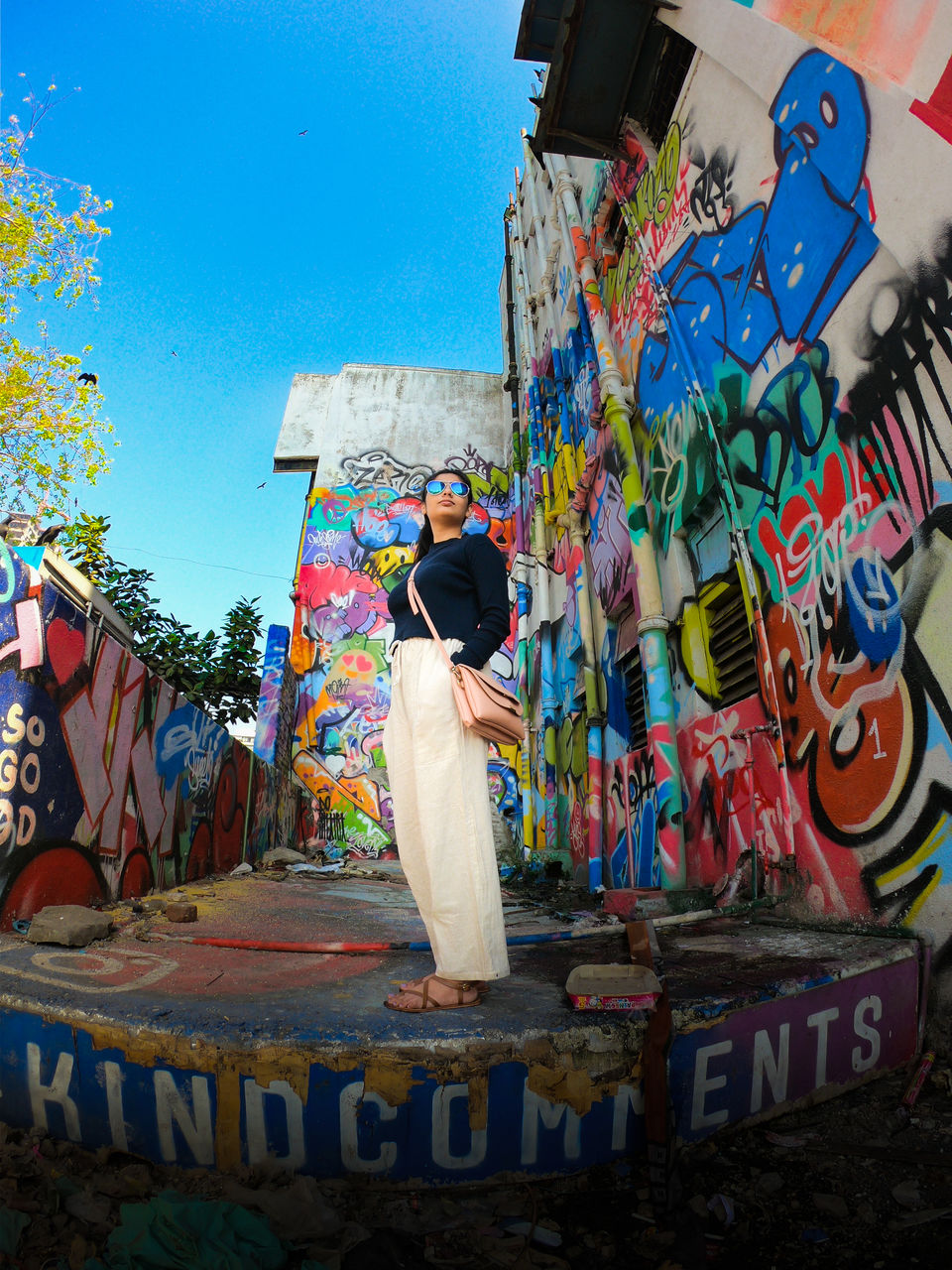 Do you actually know your city? Do You think Mumbai is just about films, beaches, restaurants, and malls? No. Where is the soul of the city? It is in the people.
I was also one of you thinking Mumbai has only flashy restaurants, massive malls, beaches and lot of studios. In last summer vacation I was free for a month thinking how to utilise this time, but I don't wanted to do same old window shopping or chilling in a café. Rather I and my friend Ganesh Kanade (who clicked all pictures) decided to get our hands dirty and explore Raw Mumbai. And when we did, the real people and pictures motivated us to write the stories of Common people of Mumbai. So here is the first part of "Bombay: City of Hopes"
The first location is 'Dadar Flower Market', which opens at 3 am. You will get almost all type of flowers and vegetables here starting from early morning to around 11 AM. This market is hub of flowers, here farmers and wholesalers trade the goods to retailers and even end users. This confident lady in first picture, leaves home midnight and reaches home after selling her daily target (yes, not only you and me but these self-employed lady also has target to succeed) Isn't it inspiring? She takes care of her family living an independent life. To sell these flowers in local market, this lady has to purchase it from wholesaler for which she has to be in the market before it opens. She leaves the house mid-night to earn bread and butter for her family. She does her job and go back home to her children, does the pending household chores. That is her daily life looks like and she lives it with proud.
Did you ever buy rose from street and not tried to bargain? Or did you buy flowers from mall and tried to bargain? No right. Please appreciate locals and their efforts.
#GoDesi #DoNotBargain #AppreciateLocals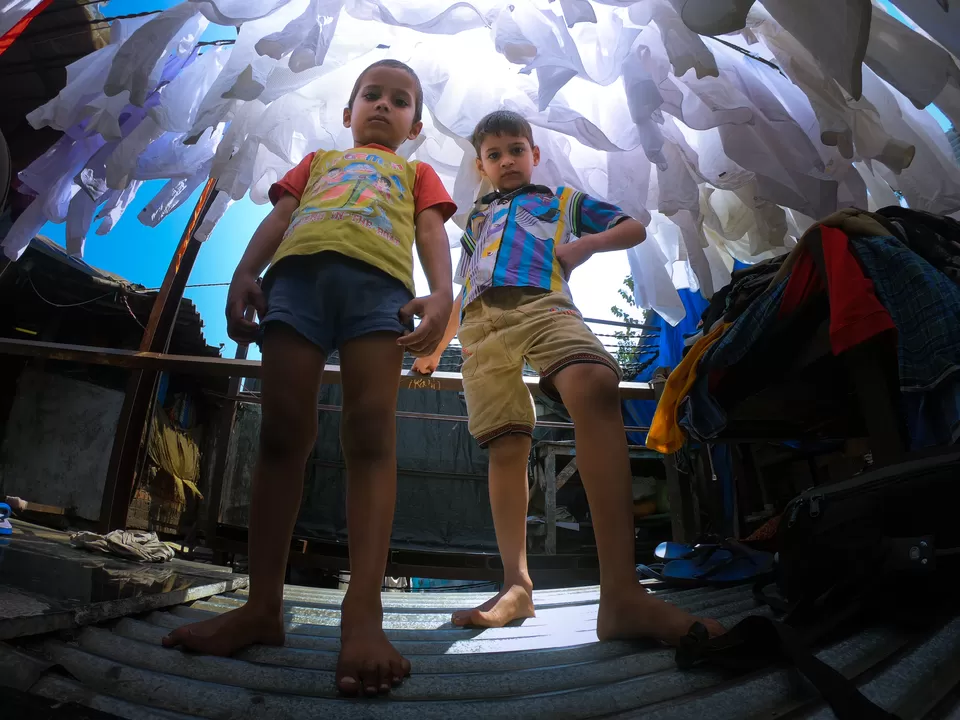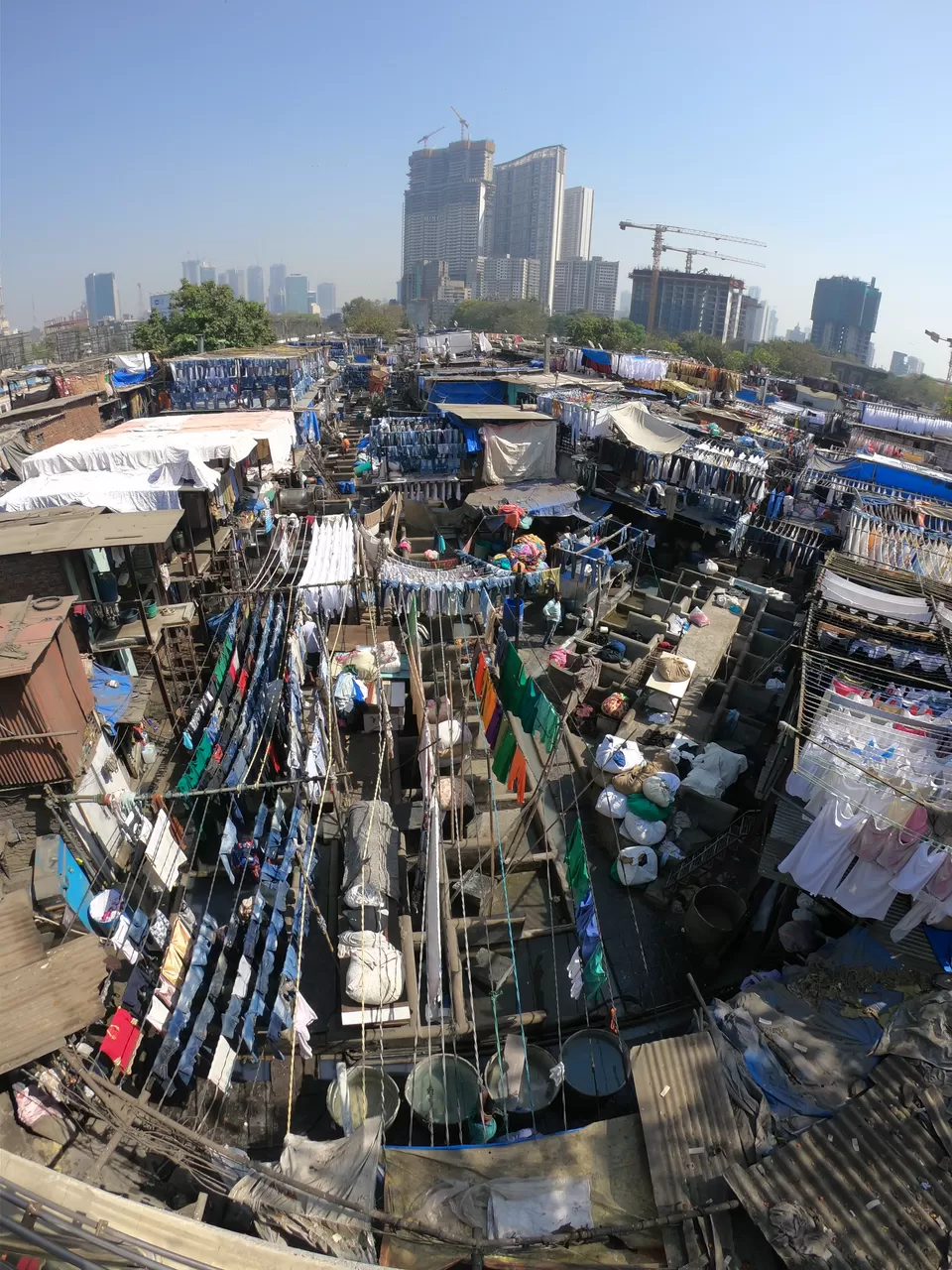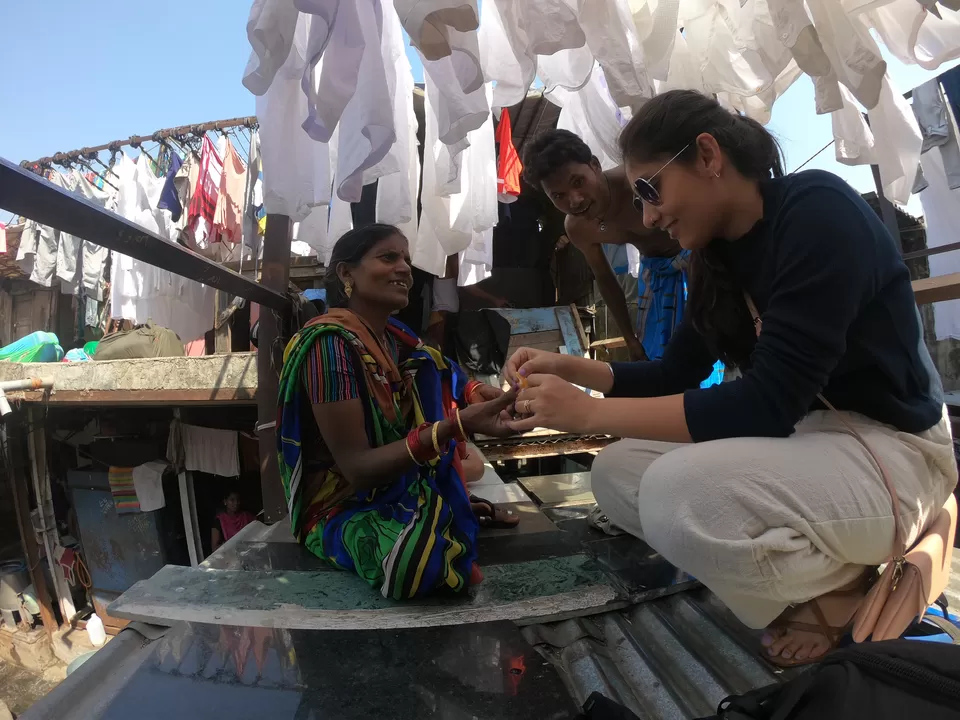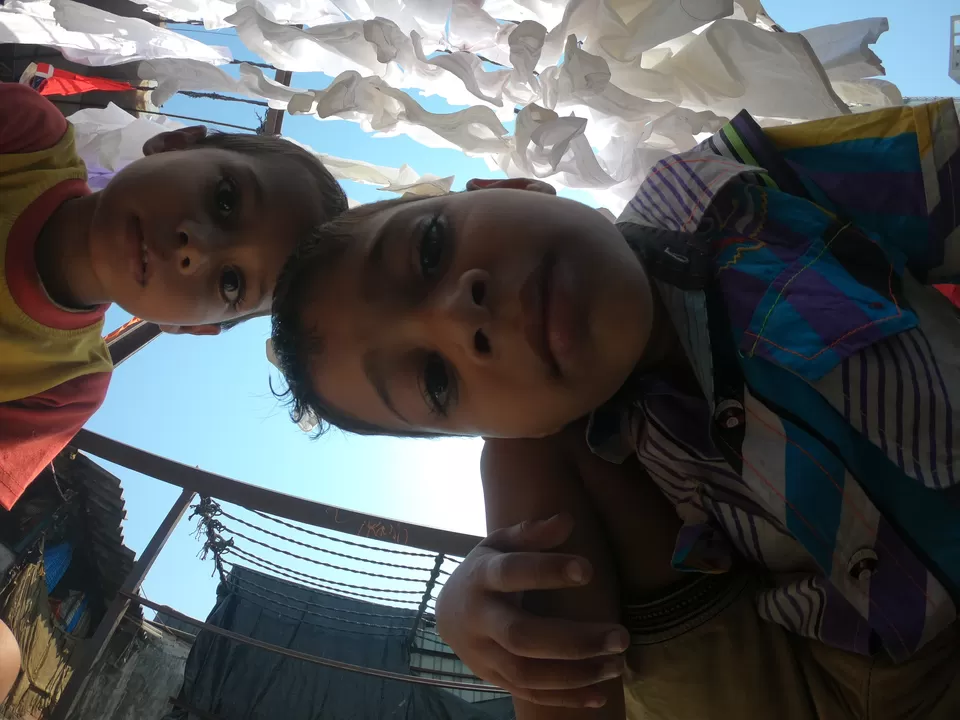 Our second such location was 'Dhobi Ghat'
I am living in this city from last 12 years and know this place but never visited. When we reached Prabhadevi Station we saw bunch of foreigners along with tourist guide standing at Dhobi Ghat Gallary point. When they were amazed by the Indian Laundry Business, I happened to read facts about the place carved on white marble which says "It is the largest outdoor laundry with turnover of 100 cr." – Guiness Book of World Record. I was surprised by the record and also that it is a place where foreigners pay visit but we rarely go!
Is it because we are running too fast towards modernisation? Or because on holidays, all we can think is to rest or to visit malls and restaurants? Or maybe we are just too ignorant?
When we were walking in the lanes of Dhobi Ghat, and there comes a sweet man in Lungi to help in his best version of English. "Hello Ma'am, tourist? Water?" and we gave him wide smile and said Bhaiya hum yahin ke hai. He was happier to know that we are locals yet have come to visit the place. He had immediately invited us to his house for tea. We couldn't say no to his cheerful invite and went upstairs. We were having water in that time his Sister-in-law Laxmi came with her two cute sons to meet us and when asked about her beauty secret she blushed and shared her story. She has four children, a girl and three sons. The eldest daughter Bharti has just completed her 10th grade and about to get married. The surprising is that the mother is not educated but she wants her kids to get educated and do respectable job (including girl which is rare to find in India which is below poverty line) but girl wanted to get married. We teased Bharti about her engagement while she was making lunch for family and also advised her to get married only when she is well educated and self-sufficient same goes for boys as well.
Laxmi was very kind yet smart woman, she offered us some juicy oranges to beat the terrible heat of Mumbai summer. While saying goodbye, four kids promised us to complete their education in exchange of a promise to visiting them again.
#GoDesi #AppreciateLocals #ADayWithLocal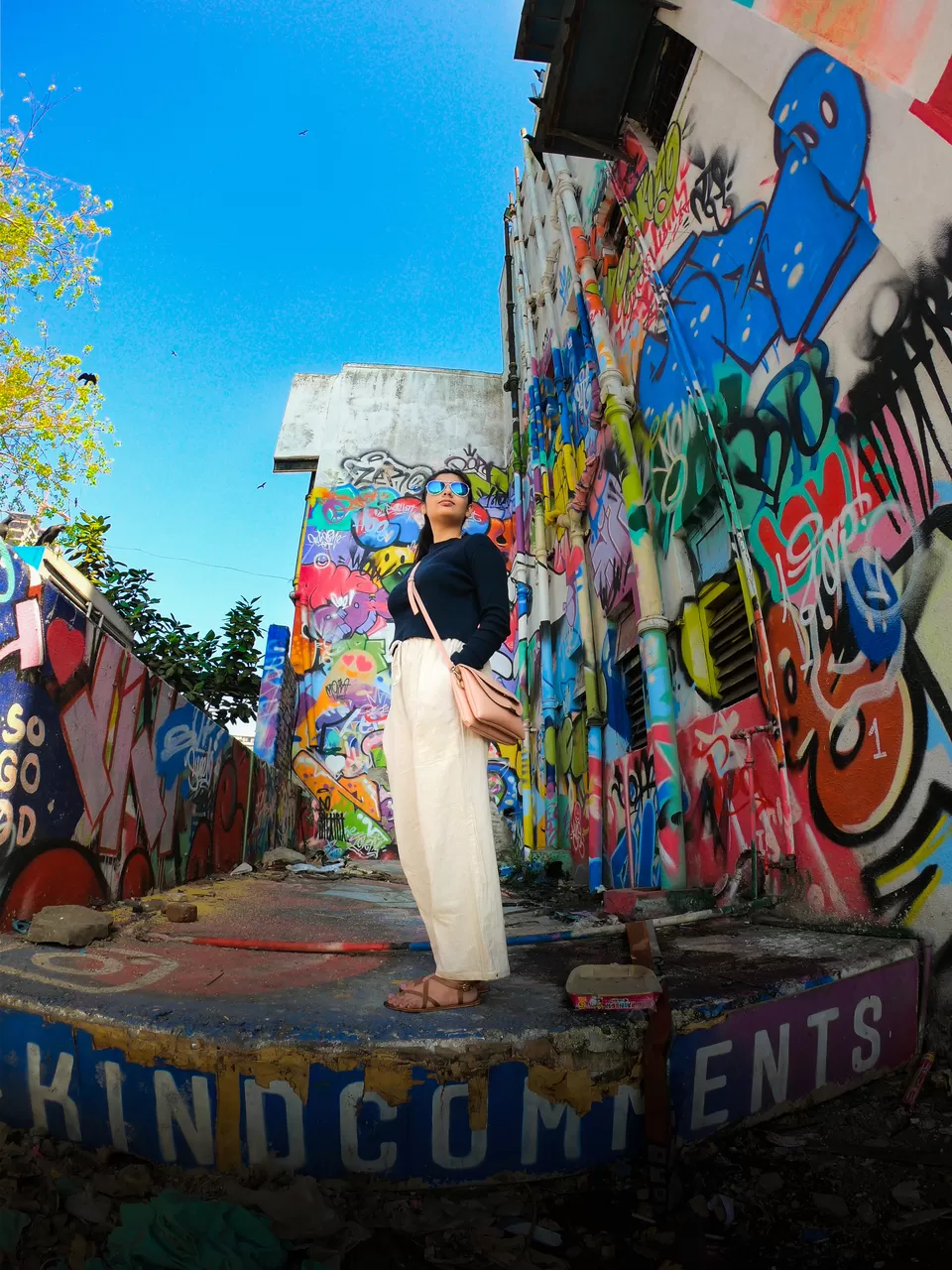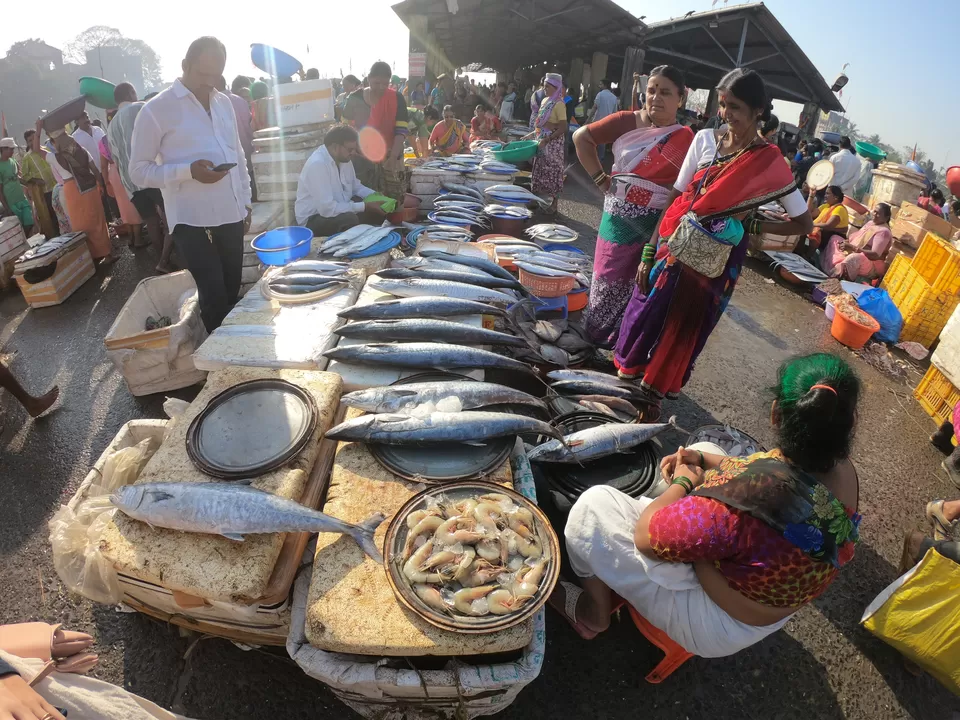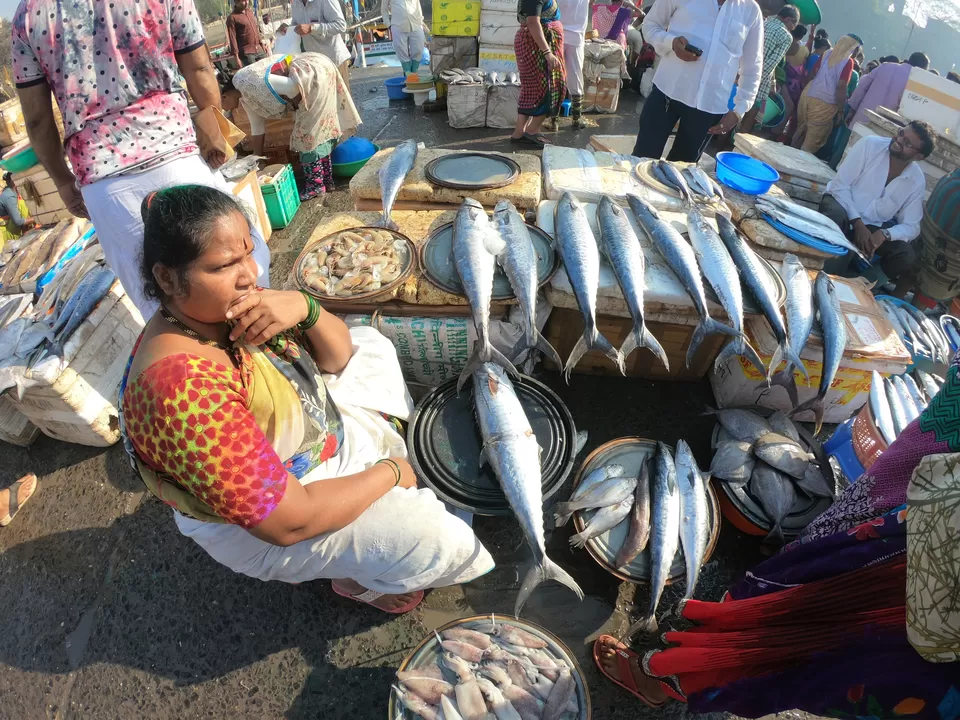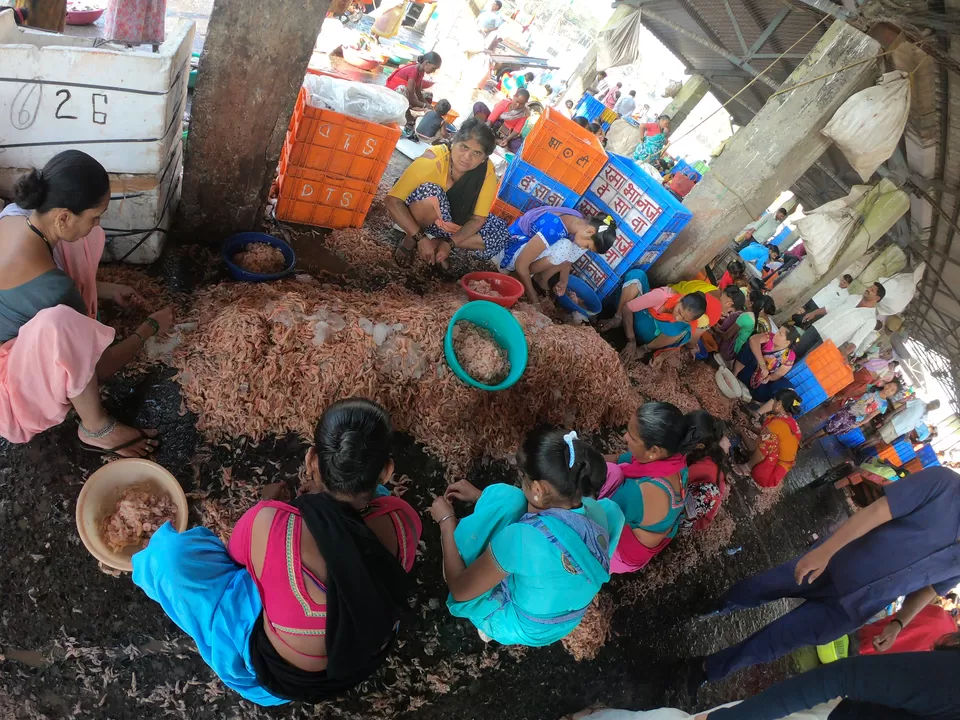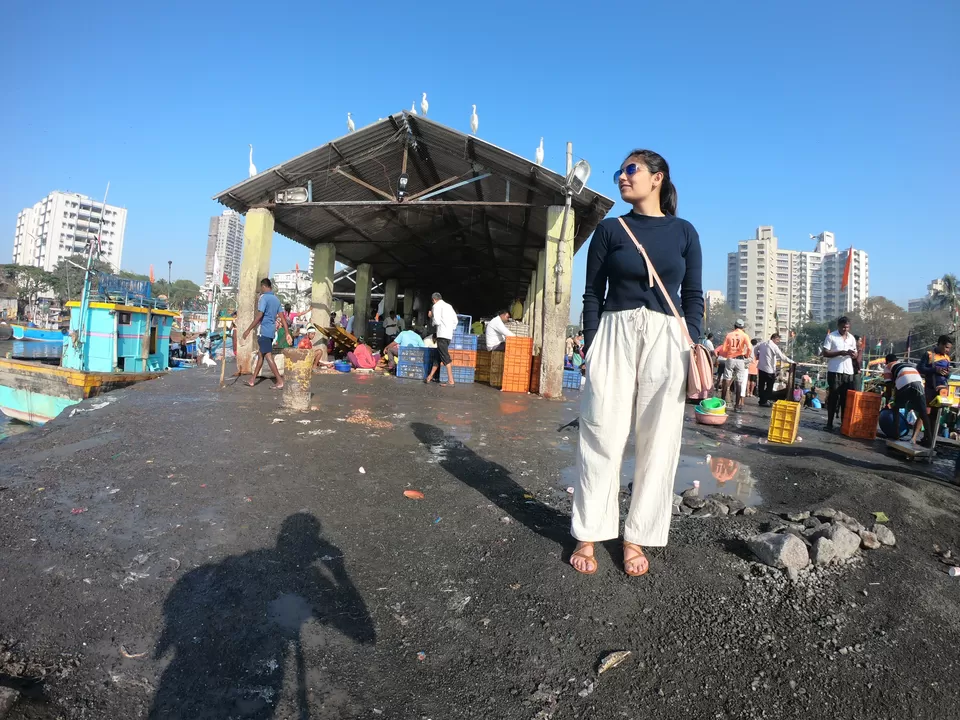 The next location on our list was 'Sassoon Dock'
Placed at the heart of Mumbai - Colaba, Sassoon Dock is one of the oldest docks in Mumbai where you can see potential of seafood business. From tiny fish to large crab they have wide range of seafood. The dock starts the trade early in the morning and it gets over by afternoon followed by distribution in different areas of town. Indian fishermen attracts many foreigners to witness one of the biggest trade of Mumbai. This business demands majority of women involvement starting from cleaning to sorting to selling variety of seafood.
The Govt along with NGOs have taken necessary steps to keep this place alive in the memory of tourists by creating beautiful Graffiti and colourful walls across all buildings of Sassoon dock.
#AppreciateLocals #Fishermen #seafood #graffiti #mumbai #SassoonDock #Colaba
"I would request all of you, whether you belong to Mumbai or not. Wherever you are, spend sometime with local people. It will not only give you different prospective about life but also make you believe that India is Indeed Incredible with its citizens and diversity. When I was putting these story on tripoto, they asked me trip cost. And I was very happy to write Rs. 100 for two. We took local transportation for every destination, starting from train to local Kali Pili Taxi to sharing ride. I am not against the modernisation and not asking you to stop taking Ola, Uber or stop visiting malls. But one day in a month, try to engage with locals as much as you can. Try this and share your experiences in comment section."
#ExploringMyCity
Happy Reading :)