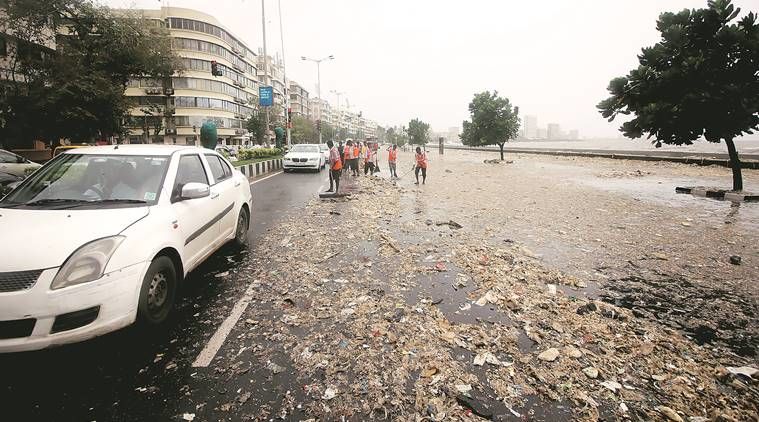 They say that what you sow is what you reap and Mumbaikars, yet again experienced it the hard way. The mighty Arabian Sea recently decided to give back Mumbaikars everything they had been relentlessly dumping in the waters. The city witnessed a high tide that brought with it, tonnes of garbage right on to the streets. The incident which happened at the famous Marine Drive, turning the Queen's Necklace into a massive dumping ground within a matter of hours.
Tell me more about it!
While garbage washing up ashore is a pretty common phenomenon during Mumbai's monsoons, this incident was unlike anything the city had ever seen before. Mumbaikars woke up to piles of garbage on the iconic Marine Drive, the city's most popular tourist attraction. Civic employees of the Brihanmumbai Municipal Corporation (BMC) reached after residents complained of the intolerable stench. After hours of hard work, the BMC employees claimed to have cleared up somewhere between nine to twelve tonnes of trash. It was later reported that most of the trash comprised of plastic and garbage dumped by ships along Mumbai's coastline.
What are the key causes?
One of the biggest and most obvious reasons that leads to incidents such like these is ignoring the idea of town planning. With a city like Mumbai that grows in population and size every single day, town planning should be a must with waste disposal being an integral part of the same. While high rises continue to crop up in Mumbai, no thought is given to disposing off the waste that will be generated in the future. A lack of proper waste disposal sites results to the city taking to its next and only option, the water. This is something that has become common of sorts to every coastal destination. Much like Mumbai's beaches, other places such as Goa, Kerala and Andamans also face a serious waste disposal problem which results in beaches lined with nothing but filth. Mumbai's case is all the more extreme due to the massive industries who also dump their waste in the oceans, putting even more stress on the ecosystem.
While waste disposal is the more obvious cause, the very fact that we generate so much waste in the first place reflects the bigger problem at hand. Plastic use is at an all time high despite increasing public awareness about its hazardous impact on the environment. Biodegradable and environment friendly products continue to be ignored on the mass scale due to various factors, eventually leading to a situation which can be best described as a crisis.
Who's saying what?
While the government chose to stay mum about the incident, BMC officials present on site weren't really surprised. They told media personnel that this is something that they have to deal with every year—it is just the magnitude which took them aback this time. On the other hand, the people of Mumbai took to social media to express their concern. Here's what they had to say: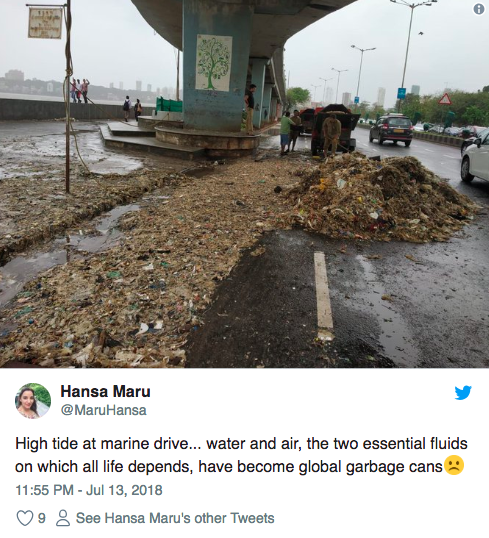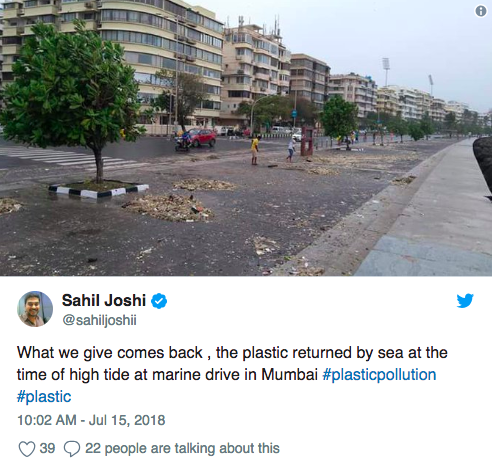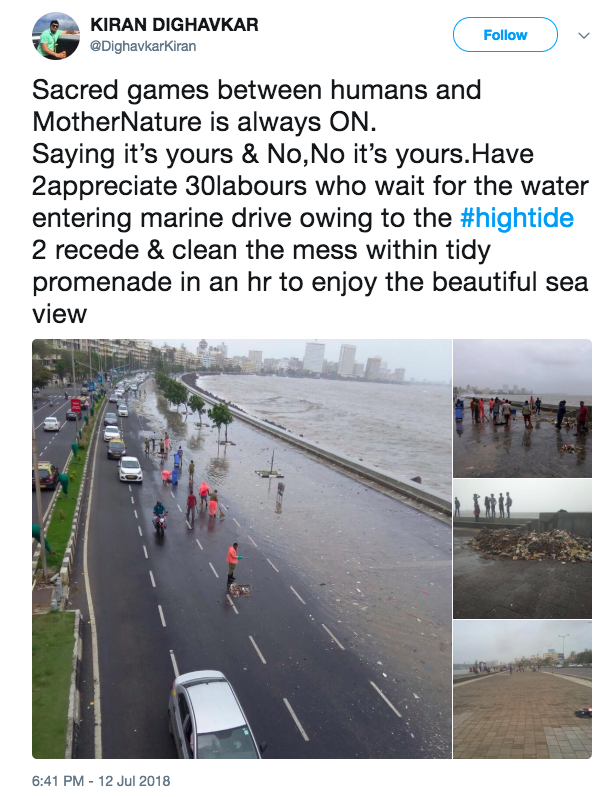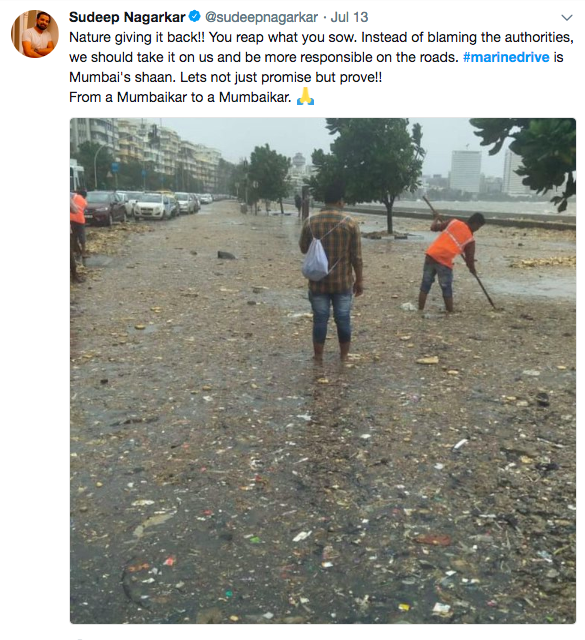 How can we prevent this from happening again?
Maharashtra's recent ban on plastic has definitely come across as a breath of fresh air in these times of chaos. However, it is the implementation and execution of the ban which will go a long way in deciding Mumbai's fate. At the same time, it is equally important for the authorities to realise the importance of town planning and take the required action. Meanwhile, we, as travellers and responsible citizens of India should pledge to think and act in the larger context. It is high time that we take matters in our own hands, take part in clean up drives and practice and preach responsible tourism. If not for ourselves, at least start thinking about the kind of world we'll leave to our future generations.
Share your travel stories with Tripoto's global community of travellers by simply clicking here. Head over to our Youtube channel for the best handpicked travel videos from around the world.