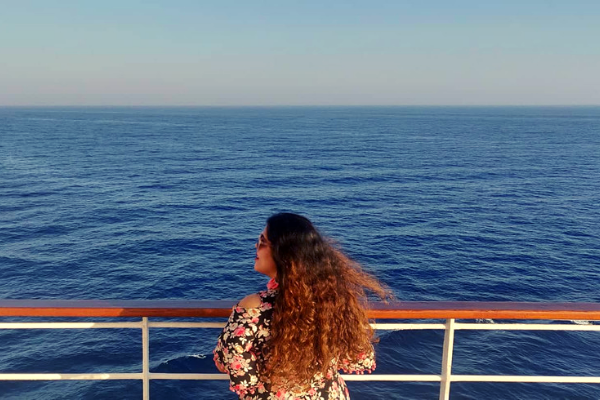 At the beginning of every year, I write a travel checklist wherein I add different experiences, locations, activities I must cover and proudly check off by the end of the year. While a lot of things I'm not sure will get ticked off, I'm super glad to have gotten a chance to be on a cruise and getting the first-hand experience did! I expected to sail in a luxury cruise only in a foreign country but when I first heard about Jalesh Cruises - first premium cruise liner in India, I knew my bucket list was in for a pleasant surprise.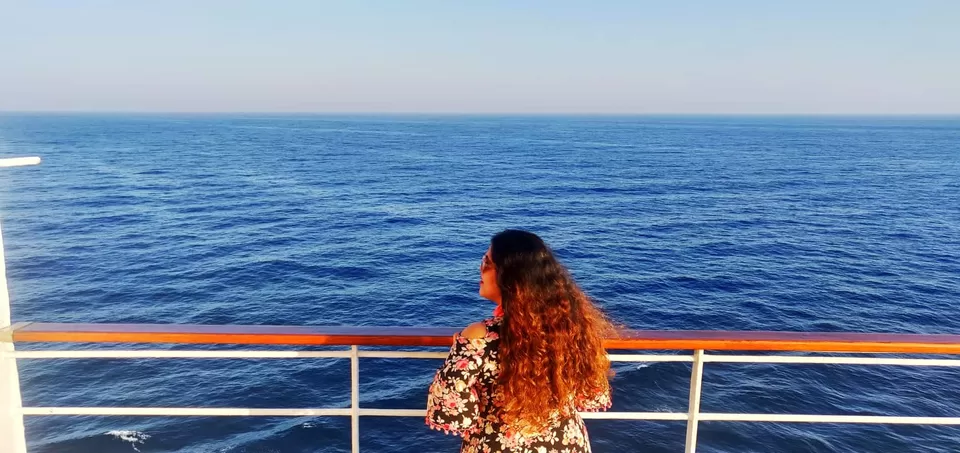 We got a chance to be a part of their 3-day luxurious ceremonial voyage Mumbai - High seas - Mumbai from 19th - 21st April. Was I looking forward to this? You bet!
Karnika by Jalesh cruises has 14 decks and can accommodate up to 2700 guests at a time. Packages start from 18,000 - 25,000 per person and the differentiating factor is the room category. The categories are - Interior, Ocean view, Balcony, and a Mini suite.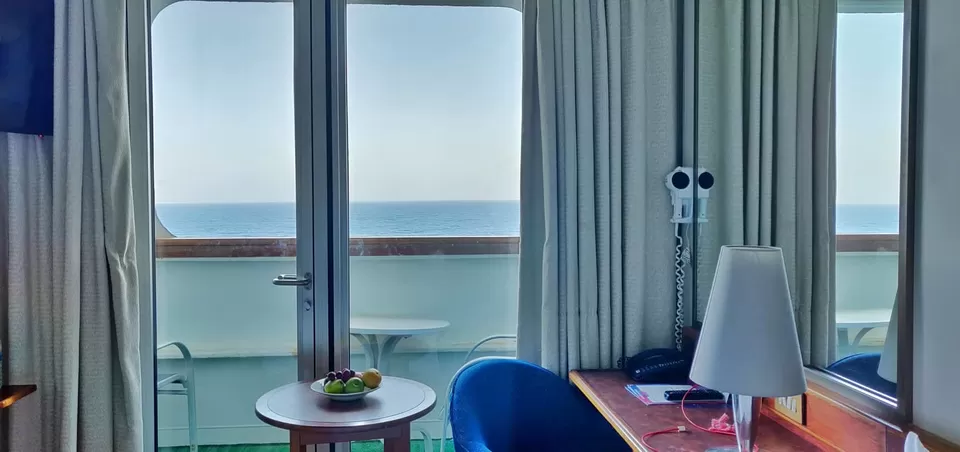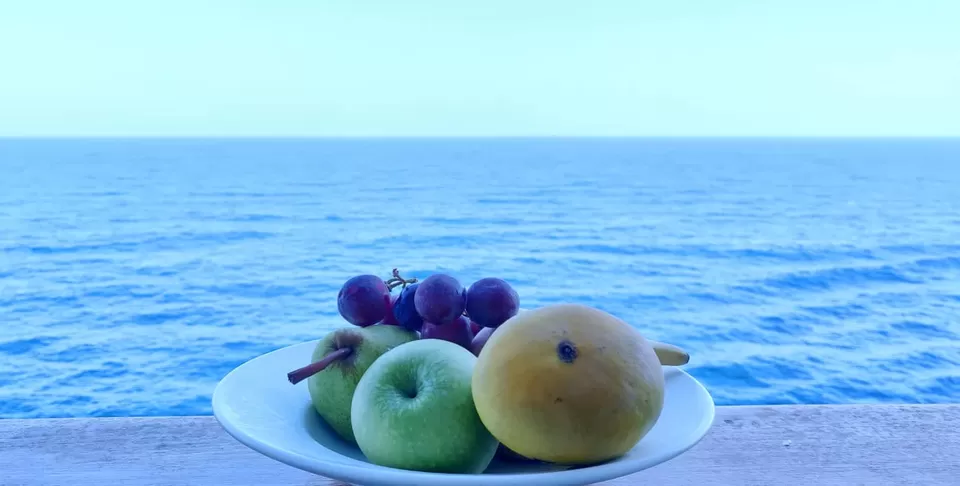 There are up to 10 buffet restaurants which are included in the package and you can choose wherever you'd like to dine from a variety of cuisines. They also have 3 premium restaurants that are on a chargeable basis. Their kitchens are operational from 6 AM in the morning and until 2 AM past midnight ensuring you never have to rush to meet the buffet deadlines.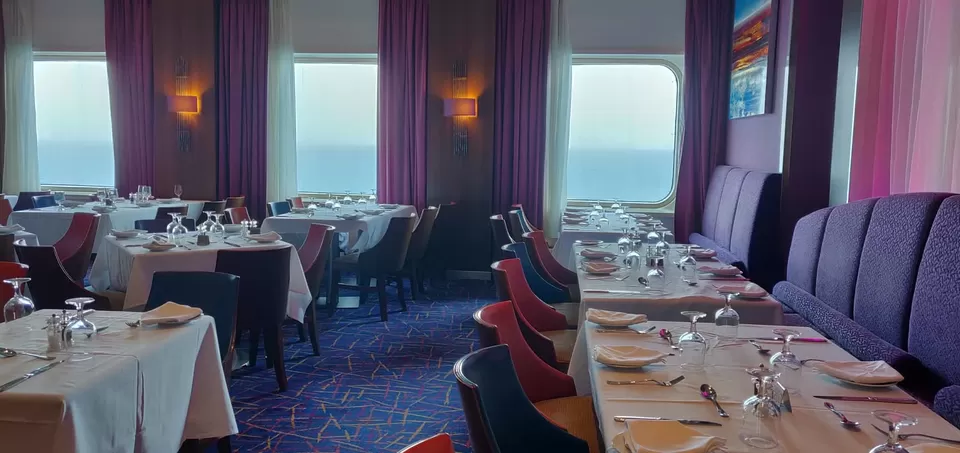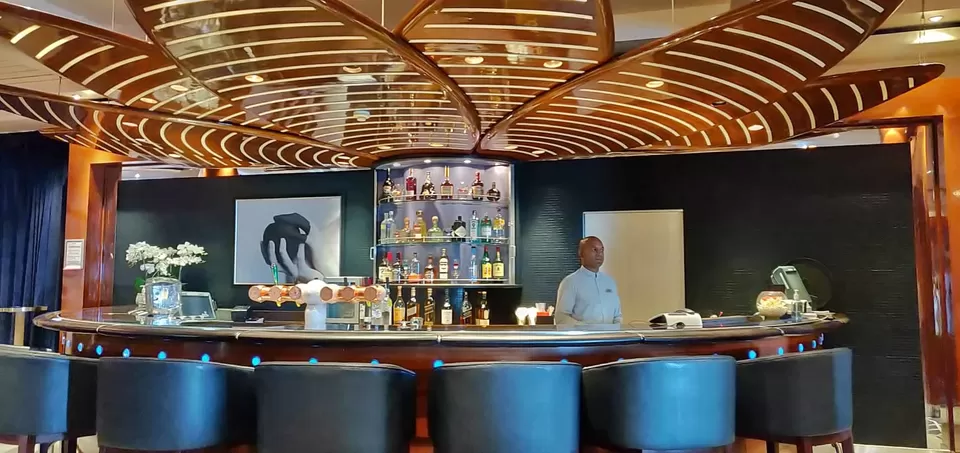 Apart from the splendid view, you are always surrounded by, there are a bunch of activities and shows ensuring there is something for everyone.
There is a daily newsletter which is placed in the room highlighting the different shows and activities which will take place throughout the day. It also mentions restaurant timings, current temperature, expected time for the sunrise and sunset.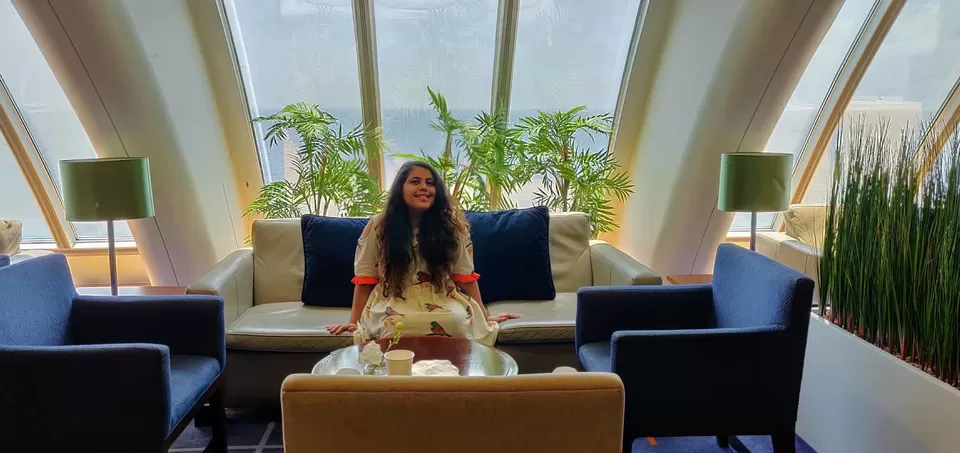 Kids have a play section, video games room, pool area, live games, etc. There are 3-4 live international shows at the Marquee theatre every day. We got a chance to witness a stand-up comedy act by Papa CJ, a dance crew from the United States and a juggling act by a crew from Australia. Performances are all Top notch and something you shouldn't miss.
They have other premium services that can be availed on a chargeable basis such as the Spa & salon.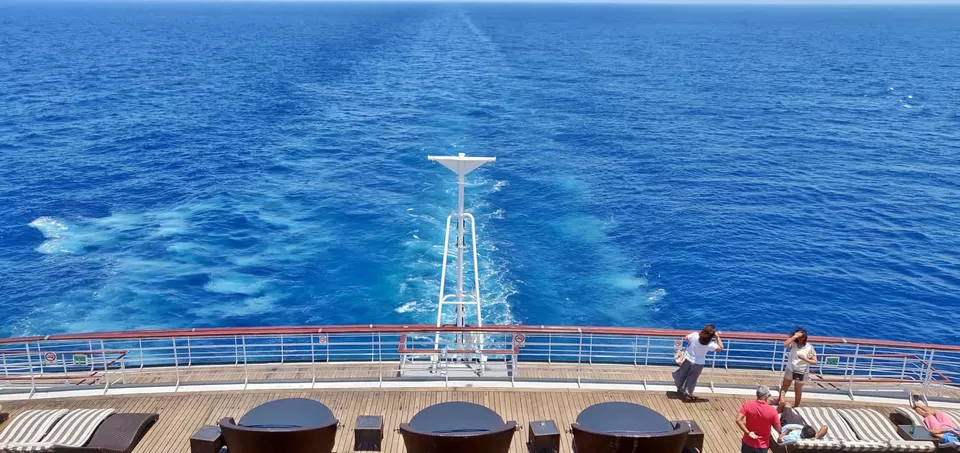 There is a lounge area on every floor to relax and witness the gorgeous view throughout the day, it was indeed a popular site amongst the guests in the evenings. They also have a live telecast on the television set of the sail and the view.
At no point in our day, we wanted to take a break or a nap, there was so much to do. Every age group, different interests have been taken into consideration, and if at all, the activities do not excite you, I promise staring away into the sea will make your heart dance.