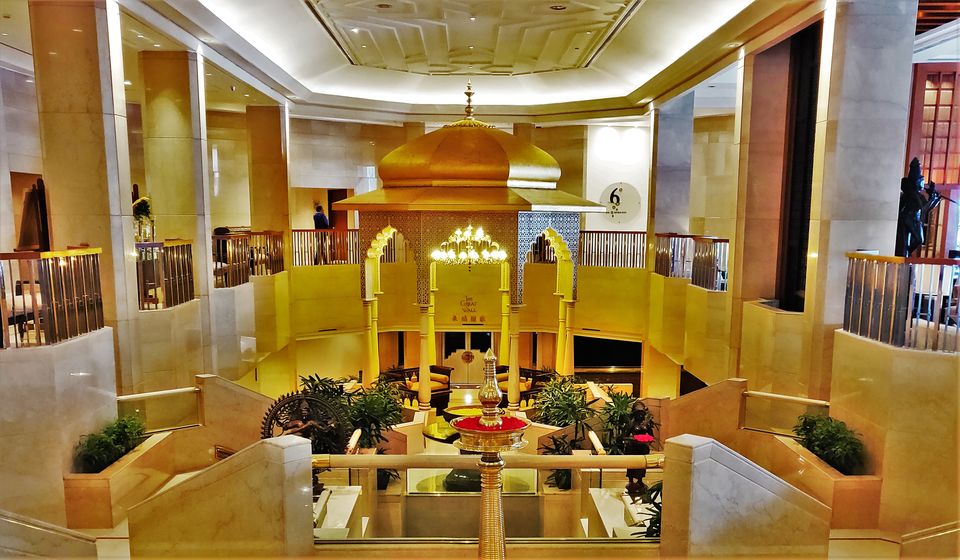 2019 was a whirlwind of activities, more on the personal front, that involved not just travel but also getting married. Luckily for me, my husband is also a travel enthusiast, and we've done our fair share of trips together by now. It all began with our first night's stay at The Leela Mumbai.
Even though we had checked in quite late in the night (after our wedding reception), my husband managed an extension of our check out until 6 PM the following day. I was glad that we had sufficient time on our hands to explore the property properly, relish the food and enjoy the amenities at The Leela.
We began our morning with the lavish breakfast at the Citrus restaurant where the hotel arrayed its buffet spread. The multicuisine food had a good variety of Indian and international delicacies, along with probiotics and healthy salads. Post breakfast, we strolled about the property, taking a look at the other restaurants and coffee shops at The Leela. The collection of teas and coffees displayed at The Lobby Lounge was intriguing - Indian civet coffee, monkey parchment coffee, and what not from the Araku Valley!
The Swimming Pool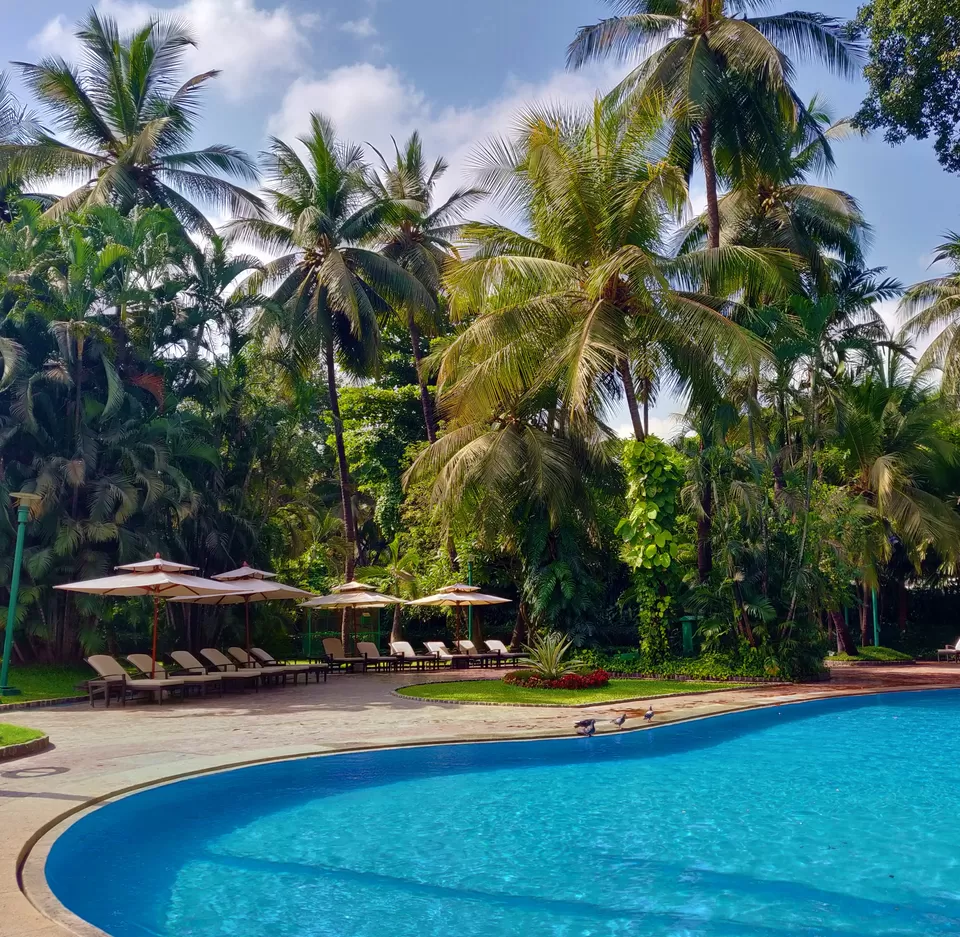 How can one resist a relaxing dip in the cool waters in the heat of the afternoon! We changed into our swimwear, collected our towels and bathrobes from the spa, and jumped in the crystal clear pool for a long swim. After getting a tan and tiring ourselves from our strokes, we headed back to our room to soak in our bathtub.
A Rainforest in a Hotel?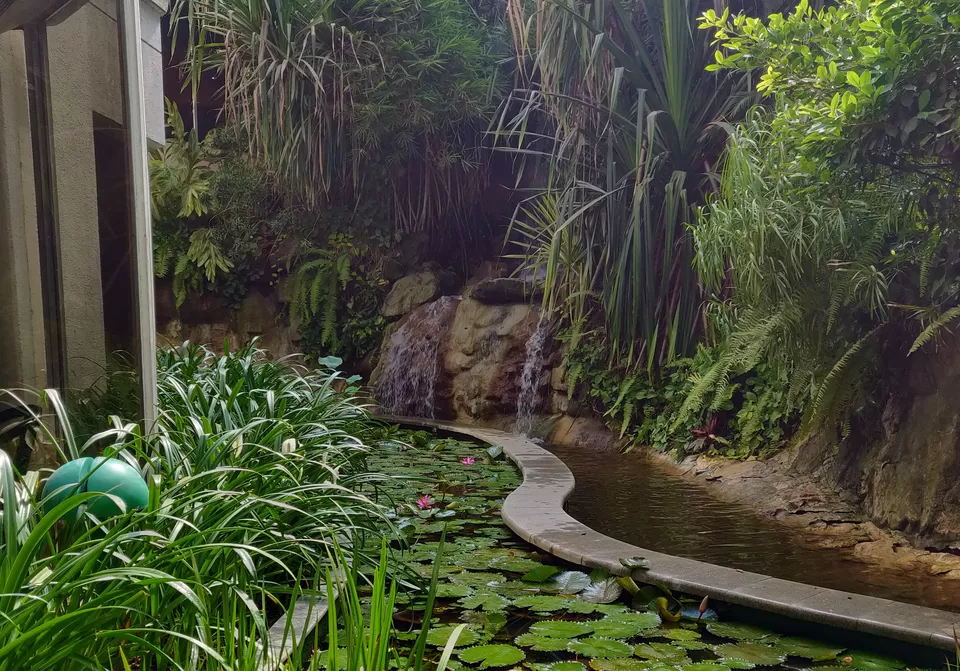 The Leela Mumbai is recommended not only for its royal interiors but also lovely landscaping all around. While the grand lobbies, cascading waterfalls and Mughal-inspired architecture are arresting, one cannot ignore the lotus ponds and creepers growing on the rocks that surround the hotel edifice. We thoroughly loved our stay-cation at this 5-star hotel for the warm hospitality that was accorded to us on our first night as a married couple.