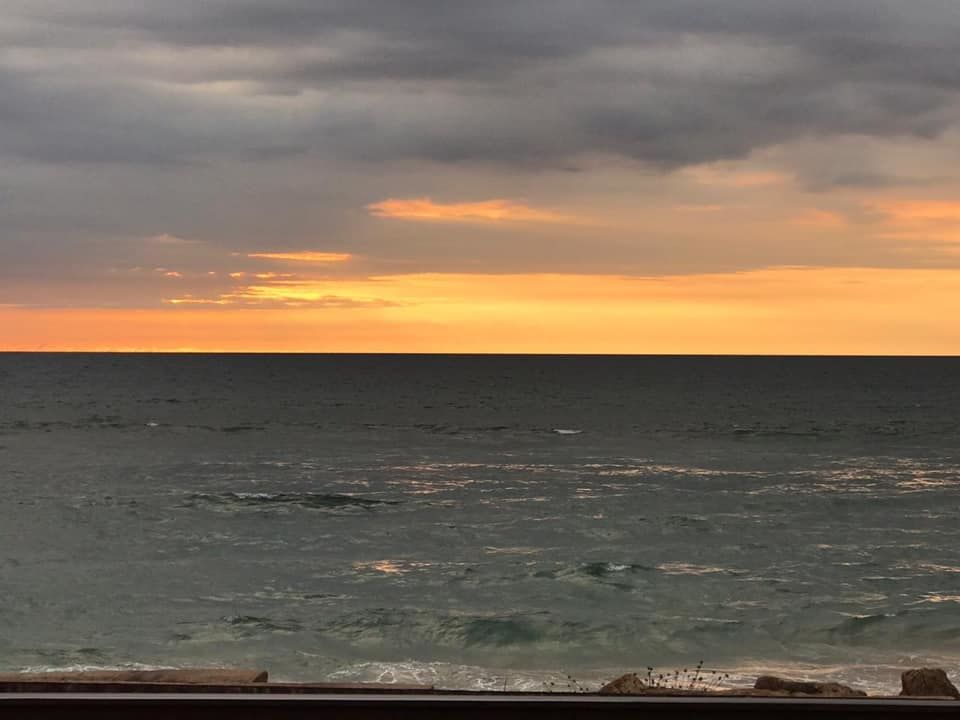 The Dalai Lama said, "once a year, go to a place you have never been."
For many years, I have sworn by this travel adage. Since I first started earning, travel has always seemed the best investment of my money. For most Indians, travel acts as fodder for Instagram stories, a means to gain attention, the pretence of the perfect life. It is about experiencing a semblance of luxury and bragging about it. I admit, I too have fallen prey to the occasional, social media brag-fest. My reasons to travel, however, are more profound than that. I love discovering new destinations and new cultures. There is something liberating about new places and the stories they tell. I travel at least once a year, get away from the humdrum of life, and retreat to picturesque sights and exotic cultures.
In 2019, the chosen destination was Sri Lanka. We travelled by SriLankan Airlines. Going from the freezing temperatures of Delhi to Sunny Sri Lanka was a treat for our sun-deprived bodies. December-January is the best time to visit Sri Lanka as the weather becomes bearable, even pleasant around this time.
Day 1: We landed in Colombo on the morning of 24th after a 3.5 hours journey. When you first land, you get the impression that you are in South India; however, the idea is quickly dispelled as you see impeccably clean streets and organised traffic. Sri Lankans are sticklers for rules and discipline.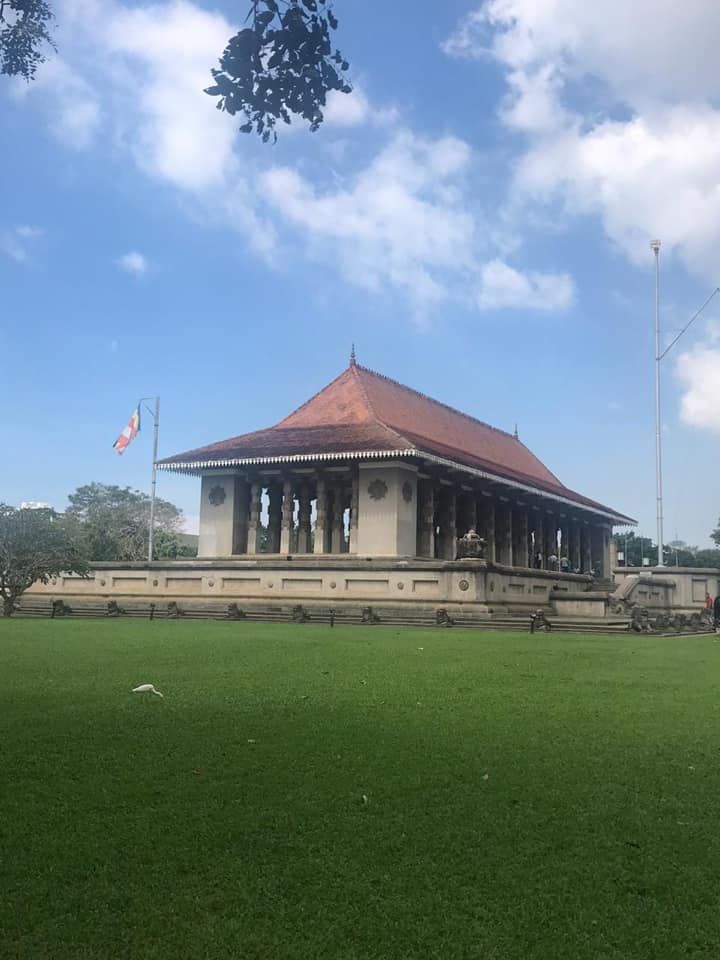 From the airport, we went to the Independence Square in Colombo, a national memorial. It is a stunning monument built for the commemoration of Sri Lanka's independence from British rule in 1948. The place is an amalgamation of history and nature, as the memorial looks almost ethereal against the backdrop of a lush green garden.
After our brief tryst with history, we checked into our hotel, Marino Beach Colombo. It is a four-star property in the middle of the city. The hotel is not too expensive if you book in advance and offers a comfortable stay. It faces a bustling road and has a beautiful view of the ocean. The best part about the hotel is its infinity pool, which overlooks the sea. A morning dip in the pool is all you need to wash the stress away.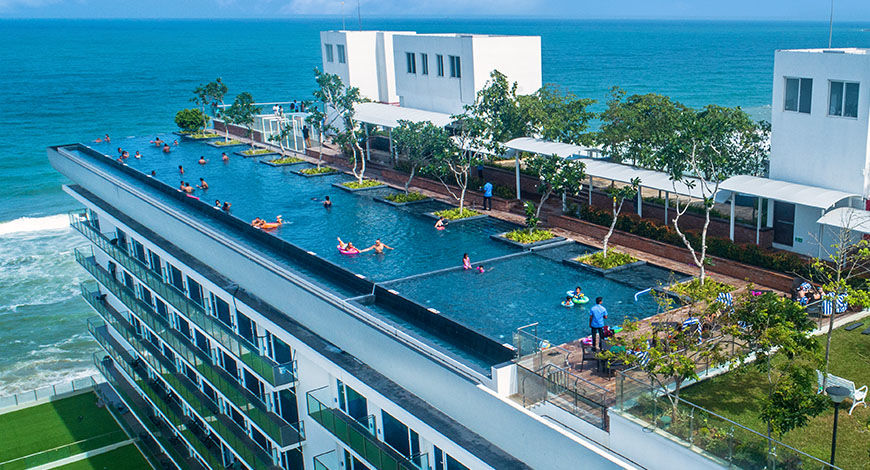 In the evening, we visited the two major Buddhist temples of Colombo. While Ganga Ramaya is known for its breathtaking Buddha idols, Seema Malakaya is situated in the middle of a gorgeous lake that faces the city. It is the perfect congregation of culture and modernity. The Lotus Tower Restaurant is also visible from the Seema Malakaya, a sight for sore eyes with its ever-changing hues.
The later part of the evening was devoted to visiting the Dutch Hospital Square, which was beautifully decorated for Christmas. Christianity is one of the main religions in Sri Lanka, apart from Buddhism and Hinduism; therefore, Christmas Eve is a grand affair. Amidst the wondrous Christmas decorations on the streets, we could faintly hear some of our favourite Christmas Carols being sung by Carolers, as we sat in the cozy Java Lounge, sipping the signature tea of Sri Lanka, Dilmah Tea. The Hospital Square also boasts of the Dutch Pub, a great place to grab a beer.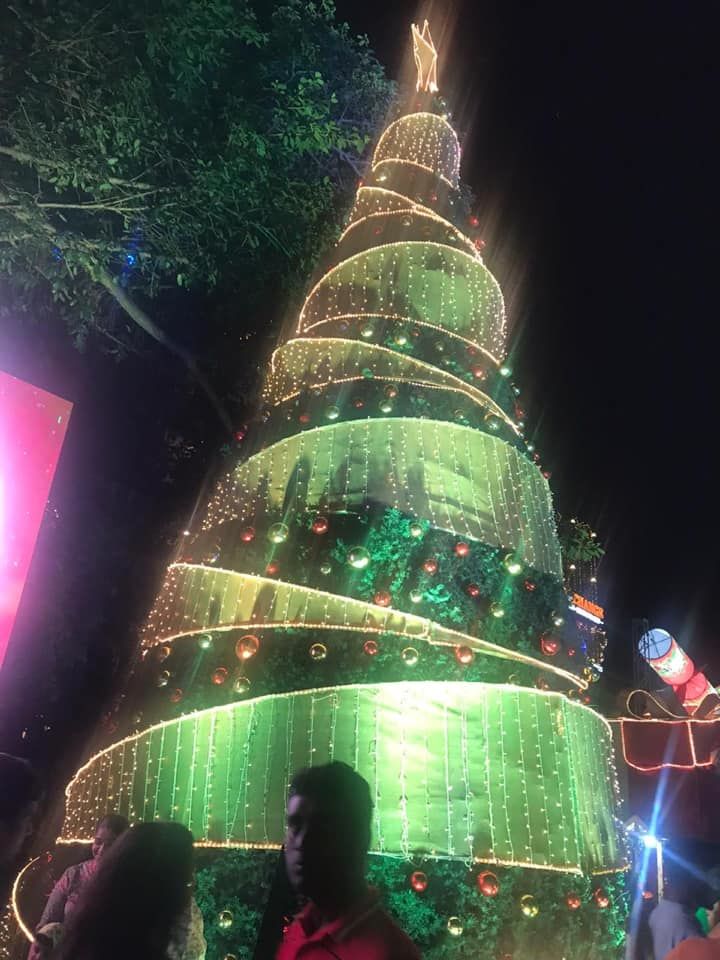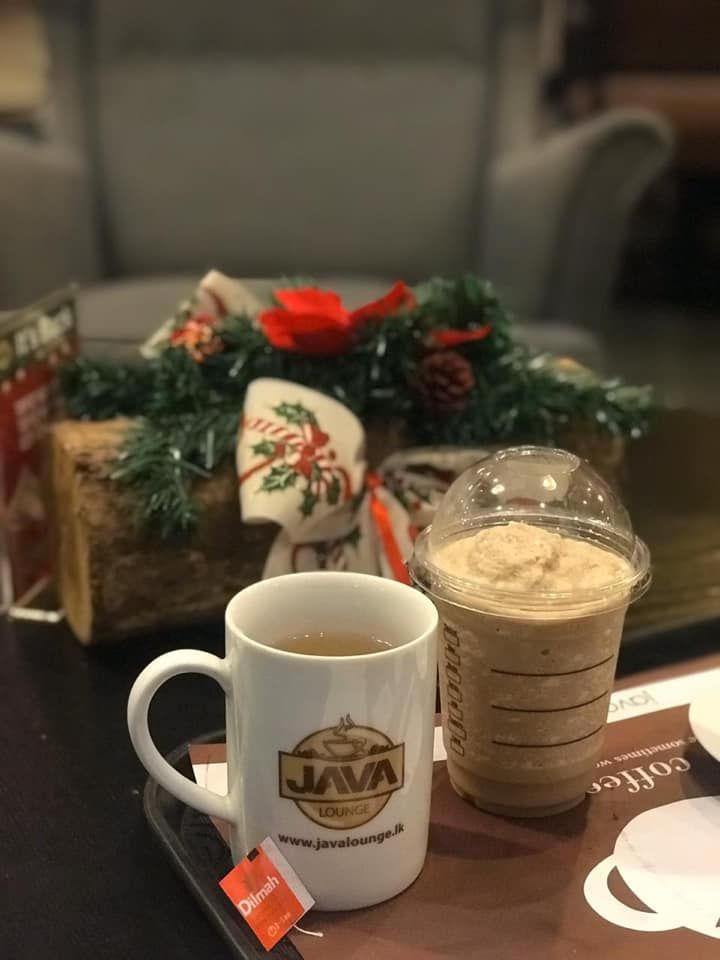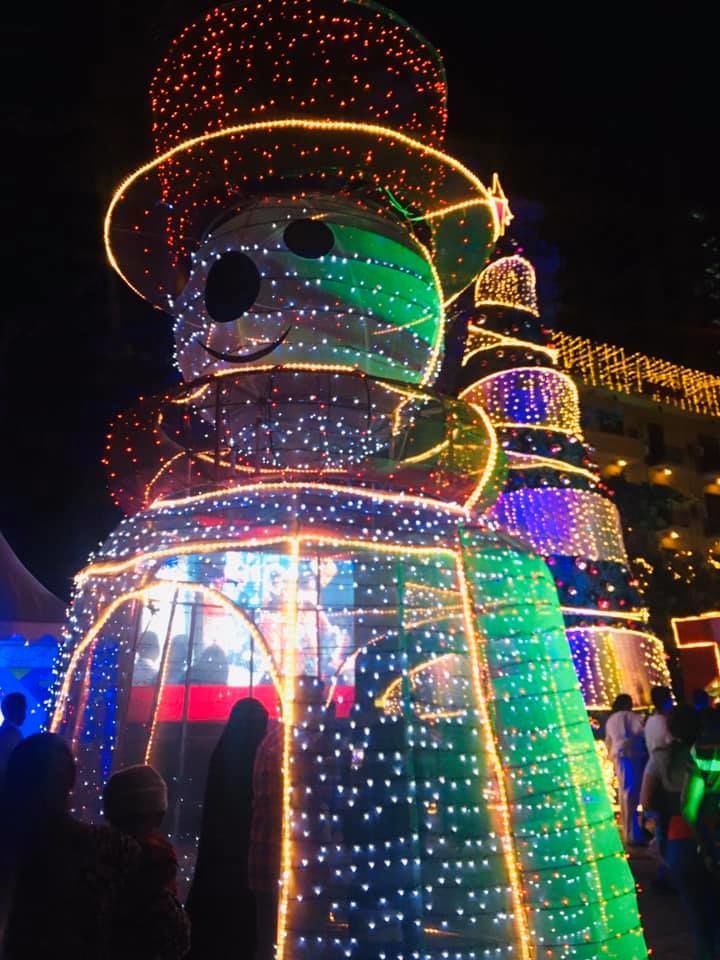 We shopped at 'Laksara' for souvenirs. Check out their exotic teas, aroma oils, souvenir magnets, and SriLankan masks. It is a well-stocked place. You can get cheaper stuff at other places, but more on that later.
Day 2: The next day, we proceeded to Bentota for water sports. A useful tip, do hire an English speaking driver/ chauffeur/ guide who can drive you around. Our travel partner/ agent, Bernard Tours did the needful and arranged the car and the guide in advance.
The journey from Colombo to Bentota takes about 1.5 to 2 hours. At Bentota, we rode the jet ski. In our case, my husband rode the jet ski while I sat at the back. We were able to save money on hiring an additional scooter (Approx Rs 4000 per hire). It was a 20-minute ride in the bay waters. Other sports such as underwater diving, snorkelling, water skiing, etc. are more expensive and require training.
After the water activities, we journeyed to Balapitiya (another 20 minutes) for a memorable river safari in Madu River. Watching the sunset across a vast and winding river was a transcendental experience. The river has many small islands such as, the bird island and the cinnamon island, which you can explore. Include the river safari in your itinerary and enjoy nature at its best.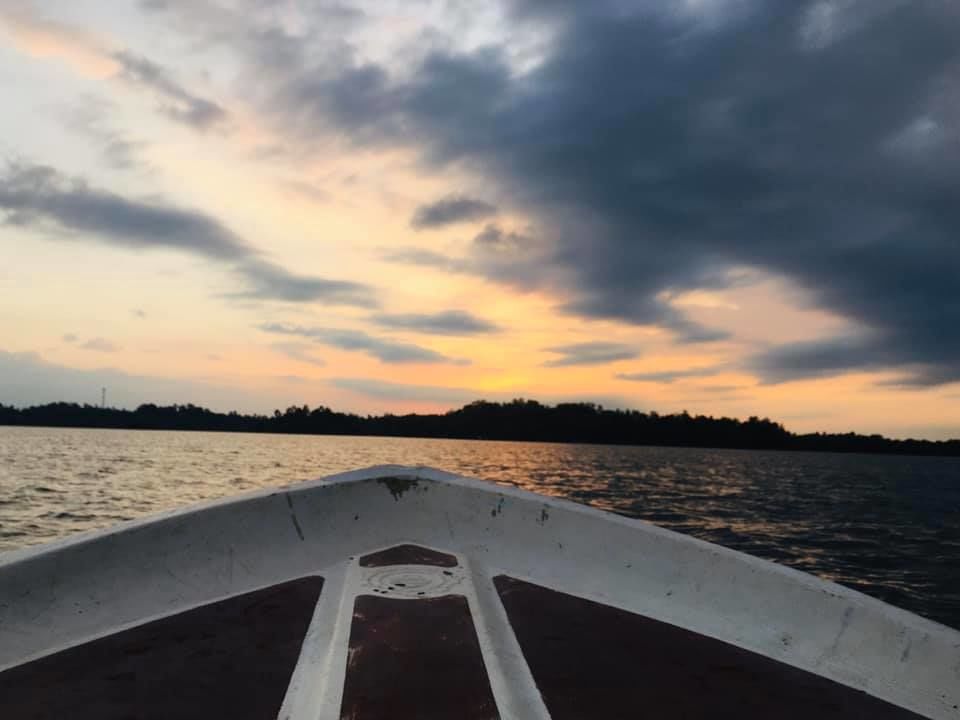 Our last stop for the day was Hotel Riu, Ahungalla. It is a sprawling, beach property with multiple facilities. The rooms are comfortable; all meals are included in the tariff; it boasts a gym, multi-cuisine restaurants. It also offers luxurious, 'All You Can Eat' buffets, bars & unlimited drinks, beautiful swimming pools and live entertainment. Staying at a Riu Resort is a smart travel investment.
We celebrated Christmas by singing carols late into the night. Enjoying the festivities with Sri Lankans, Americans and Europeans was a truly global experience. For once, Christmas felt like a festival of international proportions. Humming the popular Yule-tide tunes has never felt more satisfying!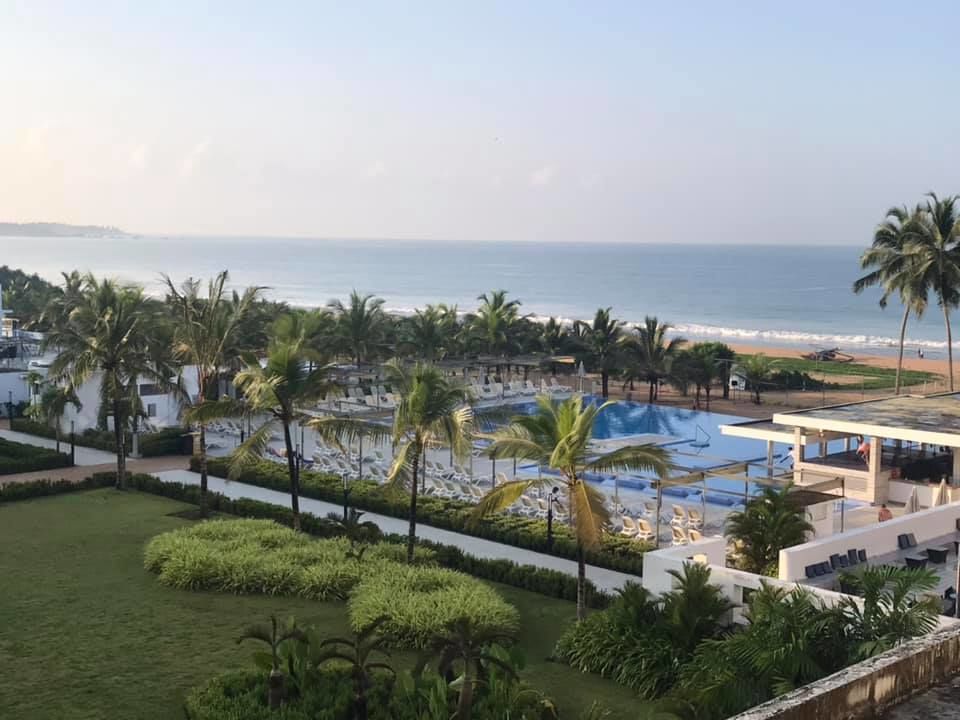 Day 3: We spent the third day at the Riu Resort, exploring and socializing. A significant portion of our time was spent lounging in the swimming pools watching the sea and the other beautiful sights on offer. Since it was an all-inclusive package, we did not have to worry about the food or about paying for basic amenities. The resort has a decent souvenir shop with pretty souvenirs, more reasonably priced than those available in 'Laksara'. Since Hotel Riu, Ahungalla is primarily a beach property; we took a stroll along the beach in the evening. The resort had also organised some beach games such as beach volleyball to entertain the guests. The buffets deserve special mention for the sheer variety on offer.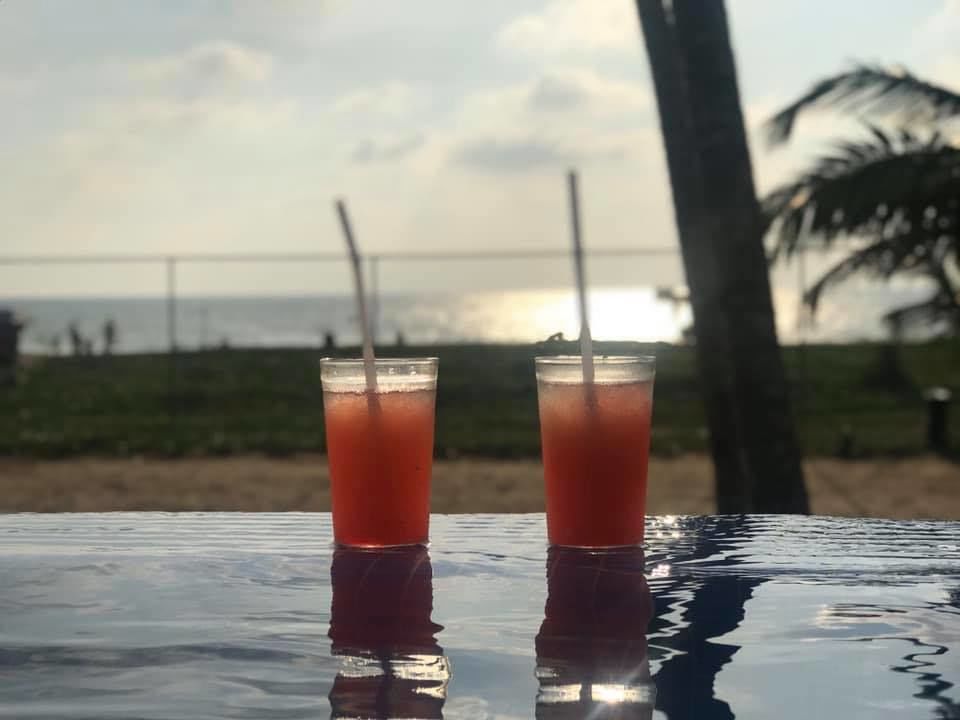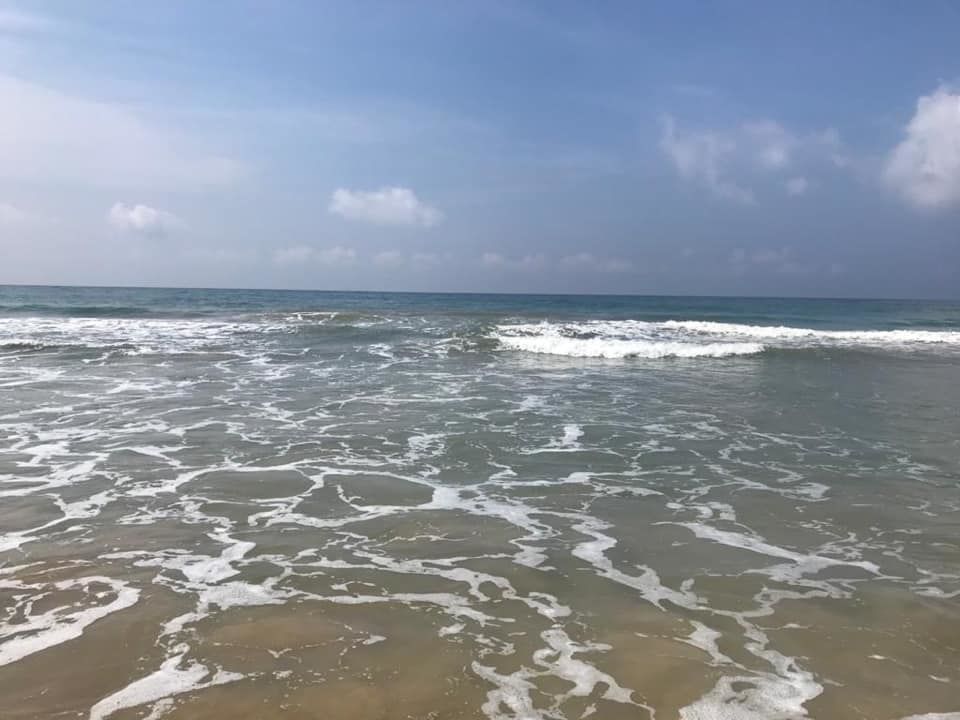 Day 4: After an early checkout from the hotel, we proceeded to Galle Fort Town (45 minutes). Galle, a Unesco World Heritage Site, is a historical city with Dutch-colonial buildings. You see gorgeous colonial architecture all around, when you explore the city on foot. There is a lighthouse, an ancient church, museums, and Dutch mansions inside this fort town.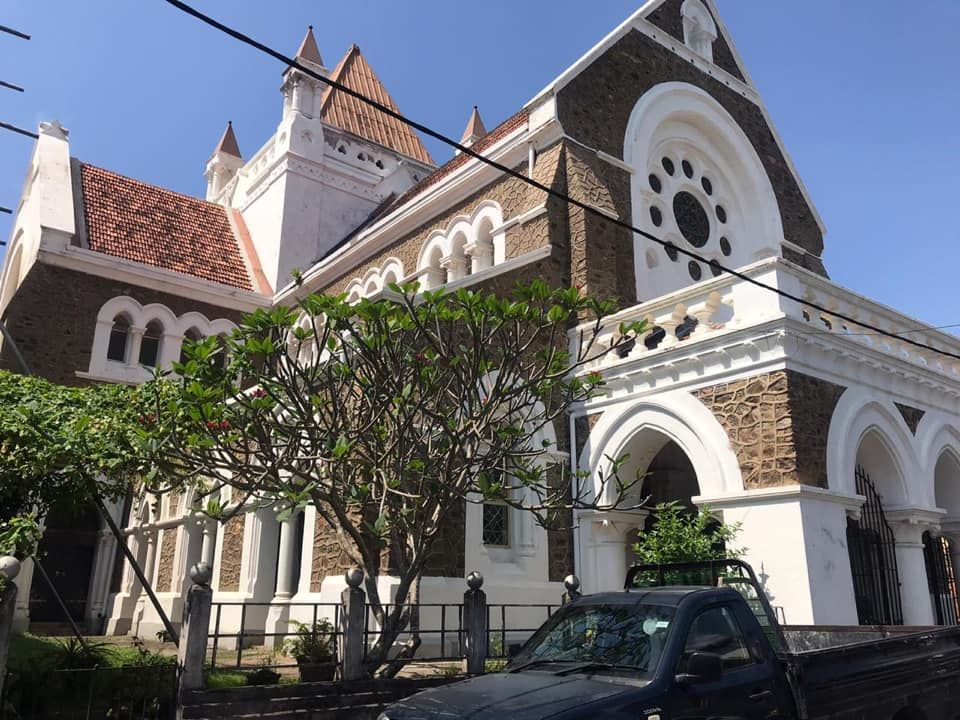 A beautiful beach runs along the city, and the shops are tastefully decorated. It is a town with an old-world charm that instantly attracts you. Keep half a day aside to explore the shops, the art by local artists, and the restaurants. We visited 'The Pasta Factory' for some mouth-watering Aglio-e-olio and some Lion's Gingerbeer, which is another Sri Lankan staple.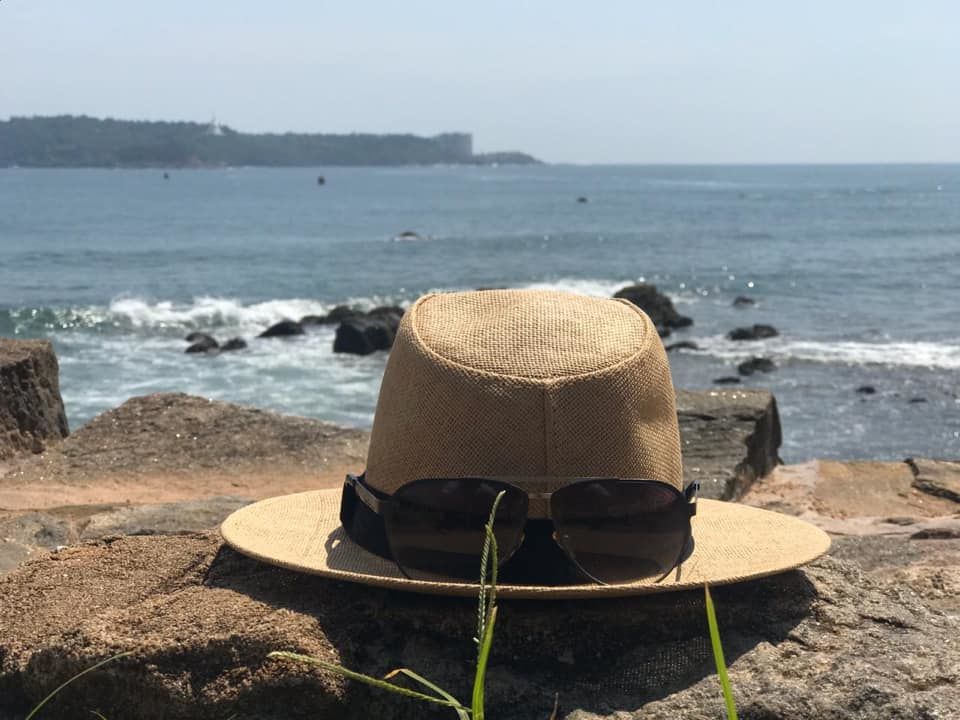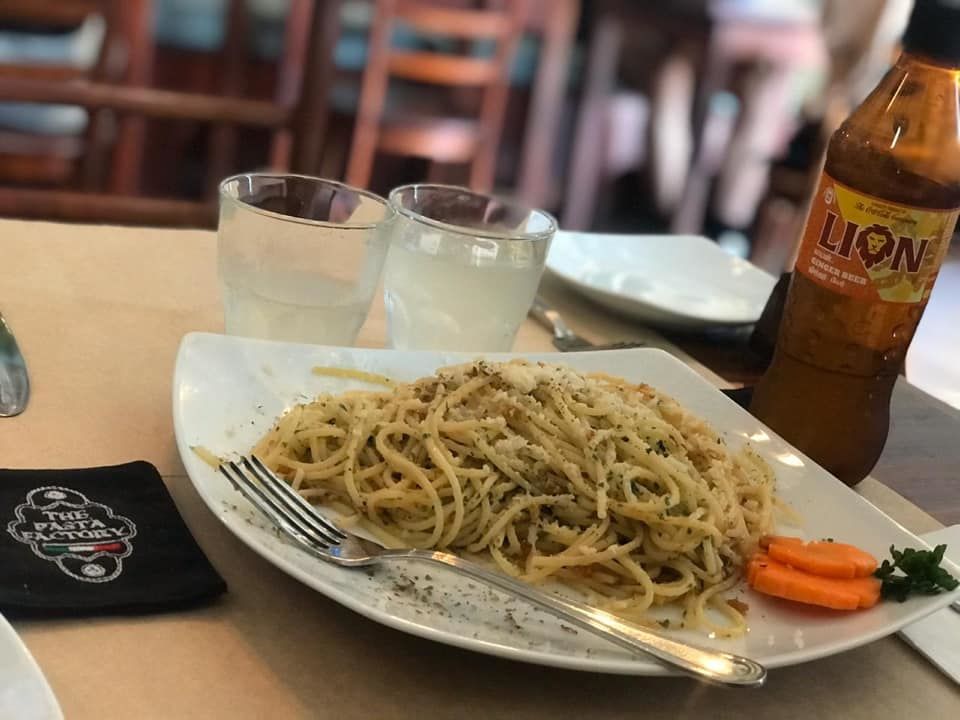 Many places sell art by local artists. Do not forget to buy a few small and big paintings as pleasant reminders of your trip. Sri Lankan masks are a popular buy at Galle. Key chains and magnets are also available here, and most of the Galle shops accept SKR, INR and Dollars as currency. Do indulge in some street shopping at Galle and soak in the culture while you do so.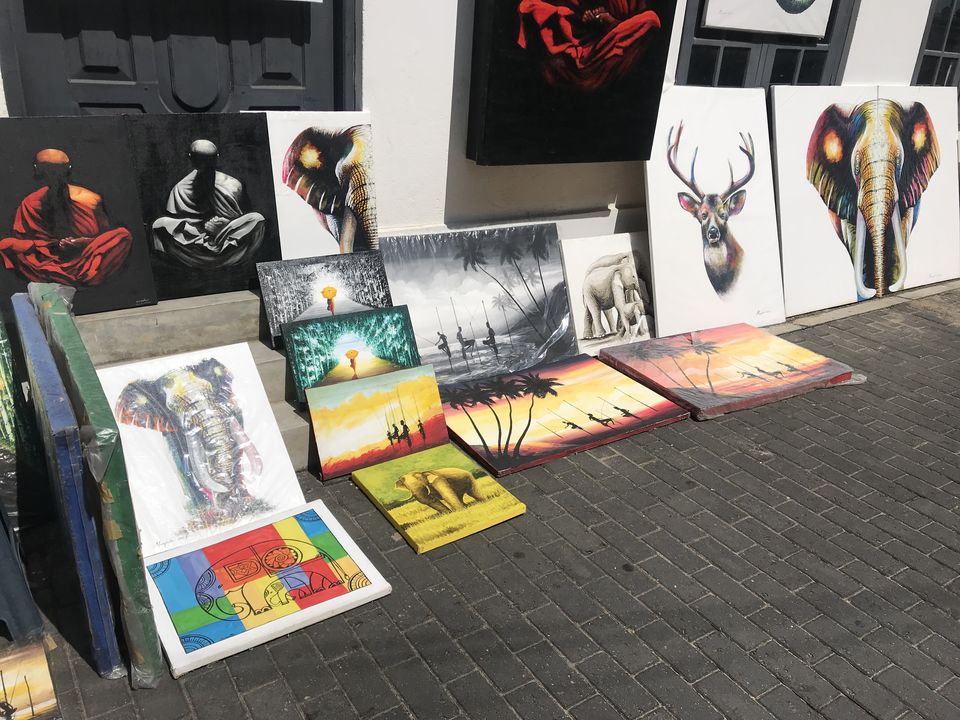 Travel Tip: Book in advance for the best deals and spend smartly.