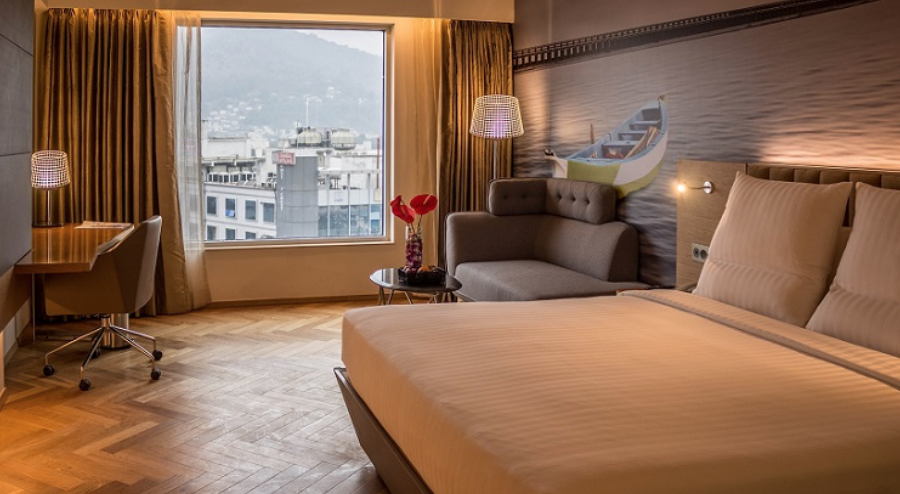 Vijaywada is a beautiful city located in Andhra Pradesh with beautiful bridges, barrages, temples and caves that can be explored around. The city has immense cultural value and in the midst of the bustling city of Vijaywada lies Novotel Vijaywada Varun, a state of the art hotel with every facility you can possibly imagine. The lobby has a grand touch to it as you can look upto the height of the ceiling of the entire hotel from the lobby. Designed with modern inspirational architecture, Novotel Vijaywada Varun is a refuge for anyone looking for a break from lockdown monotony in life.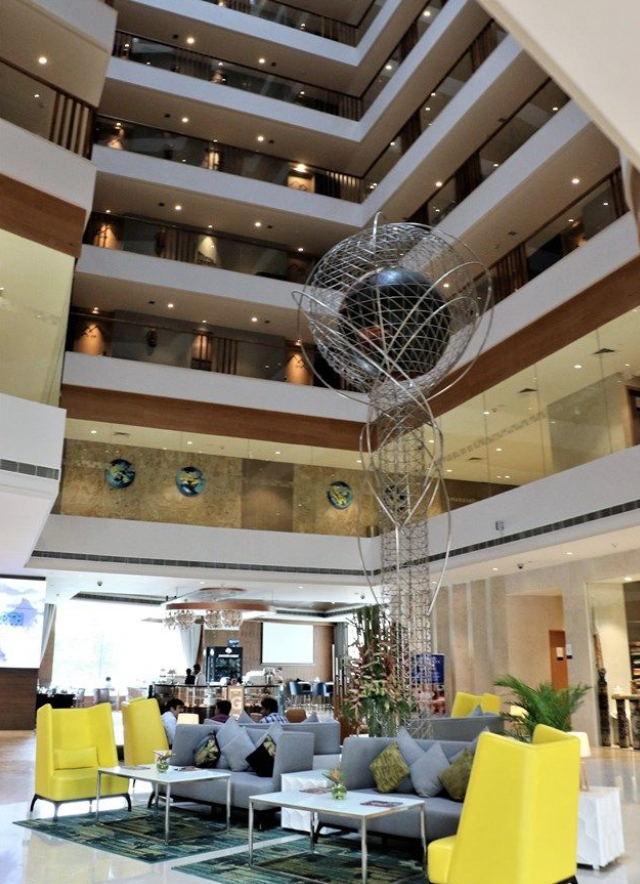 Amenities at Novotel Vijaywada Varun - go all out and enjoy your weekend
With a functional infinity swimming pool from where you can view the entire city, the hotel boasts start of the art facilities. They also have a steam room, sauna and a fully operation gymnasium with a trainer. While, most people are not feeling motivated enough indoors at home to work out, going for a short break to Novotel Vijaywada Varun will surely be a mood changer. The infinity jogging track at the rooftop of the hotel ensures a beautiful scenic look of the nightlights in Vijaywada while offering joggers a good space to maintain their fitness levels. The spa at the hotel is designed to make you feel more fresh and get a break from your hectic schedule.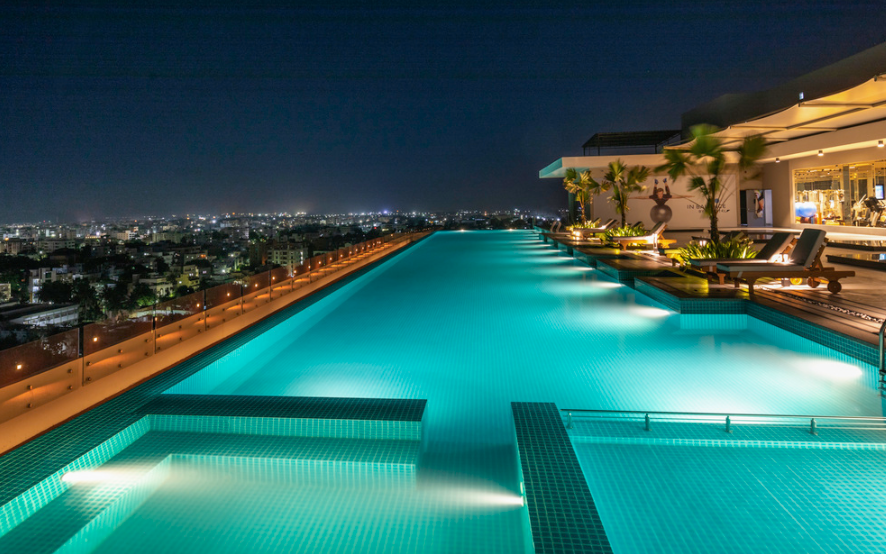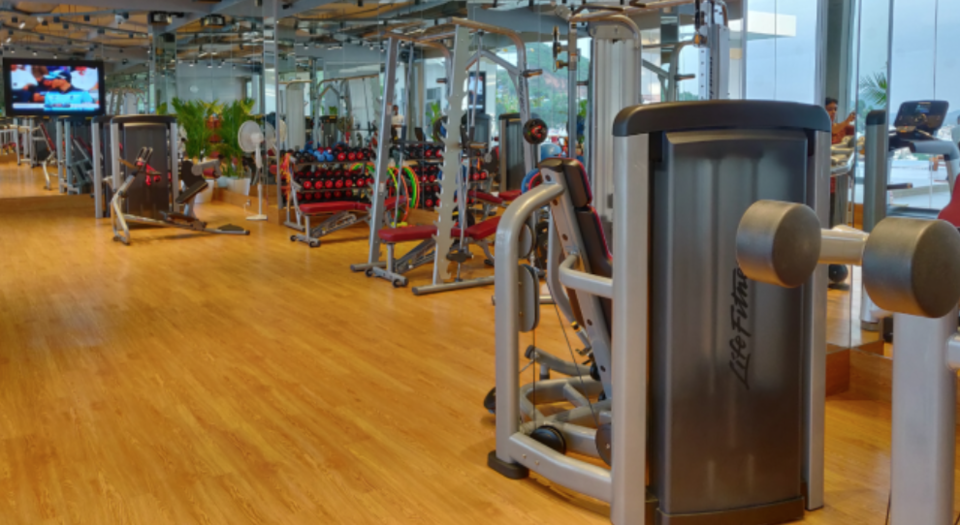 Food at Novotel Vijaywada Varun - satiate your palate
What's even better is the presence of multiple different restaurants offering diverse cuisines from destinations across the world. Food Exchange is the buffet restaurant that serves breakfast with a mix of local Andhra dishes and continental breakfast options. Wugan was my personal favourite restaurant at the property and I will even recommend it to everyone who wants to eat a meal out in Vijaywada. With delectable Pan-Asian cuisine and a live Teppanyaki table, there is little that Wugan does not have for Asian food lovers. The Gourmet Bar is one of the best high-tea spots in town with a variety of sandwiches, teas, burgers, pastas and everything more that you can imagine. They also have the some of the best cocktails that I have ever tried.
PS: I spent one entire evening at The Gourmet Bar watching an IPL match and sipping on cocktails. They have some awesome offers during IPL season and other sports events.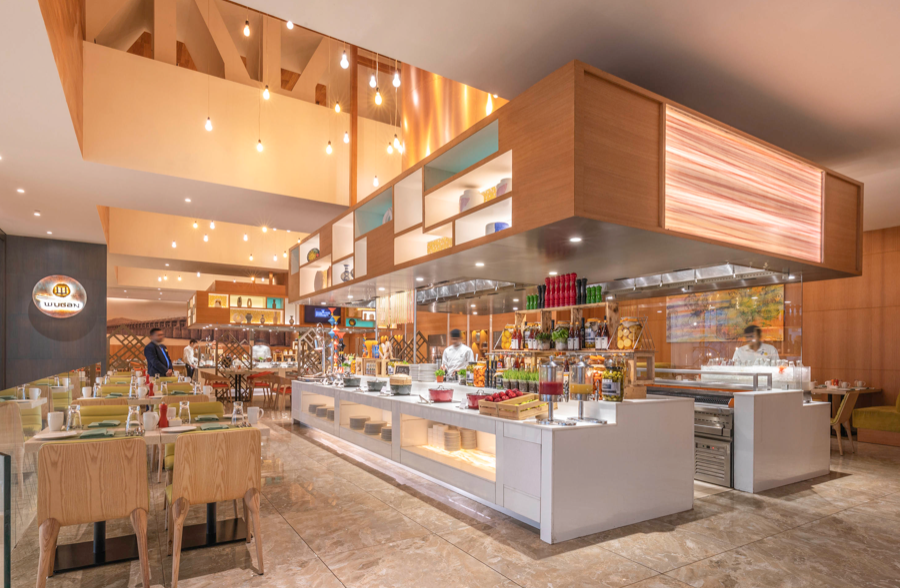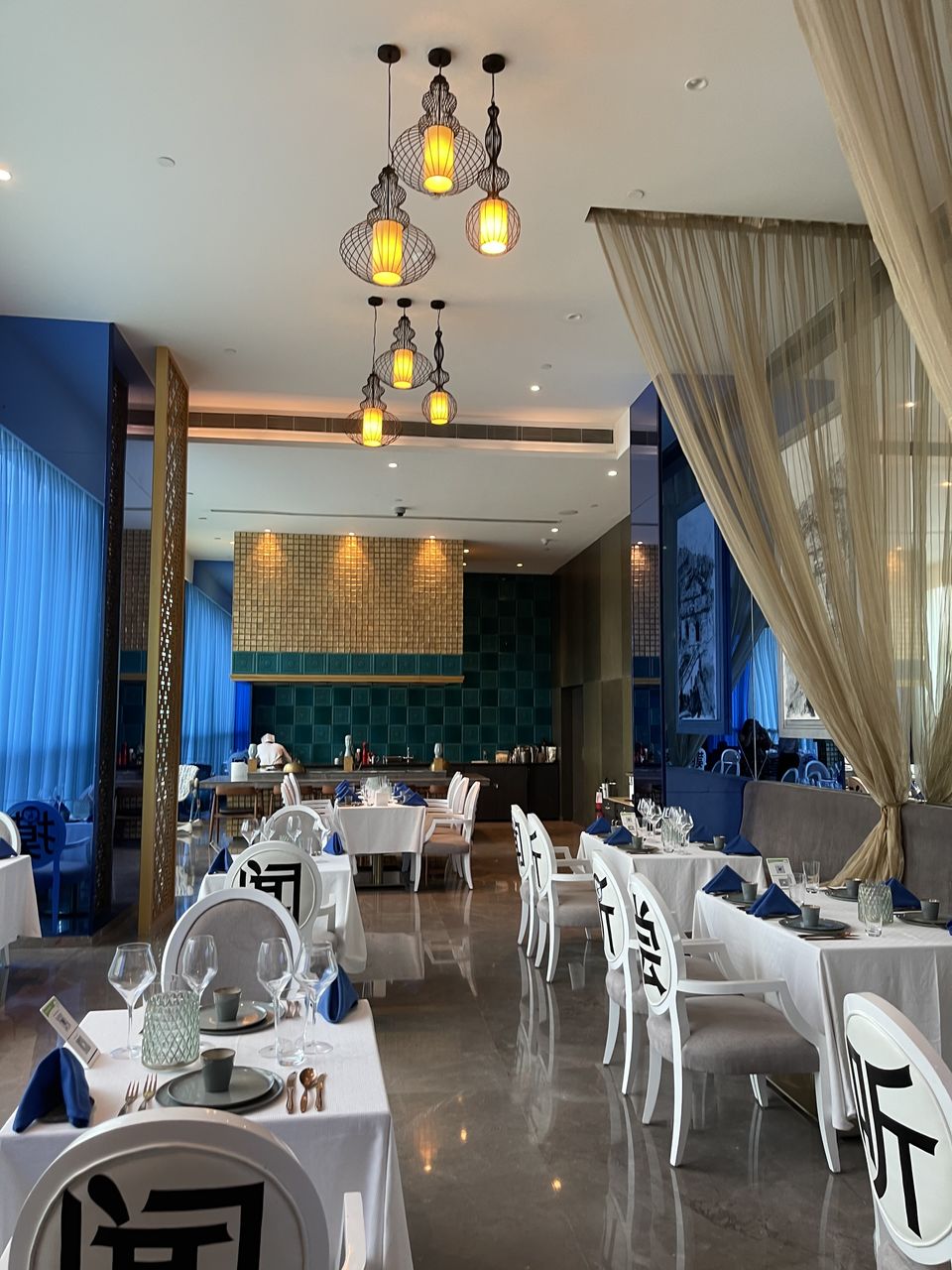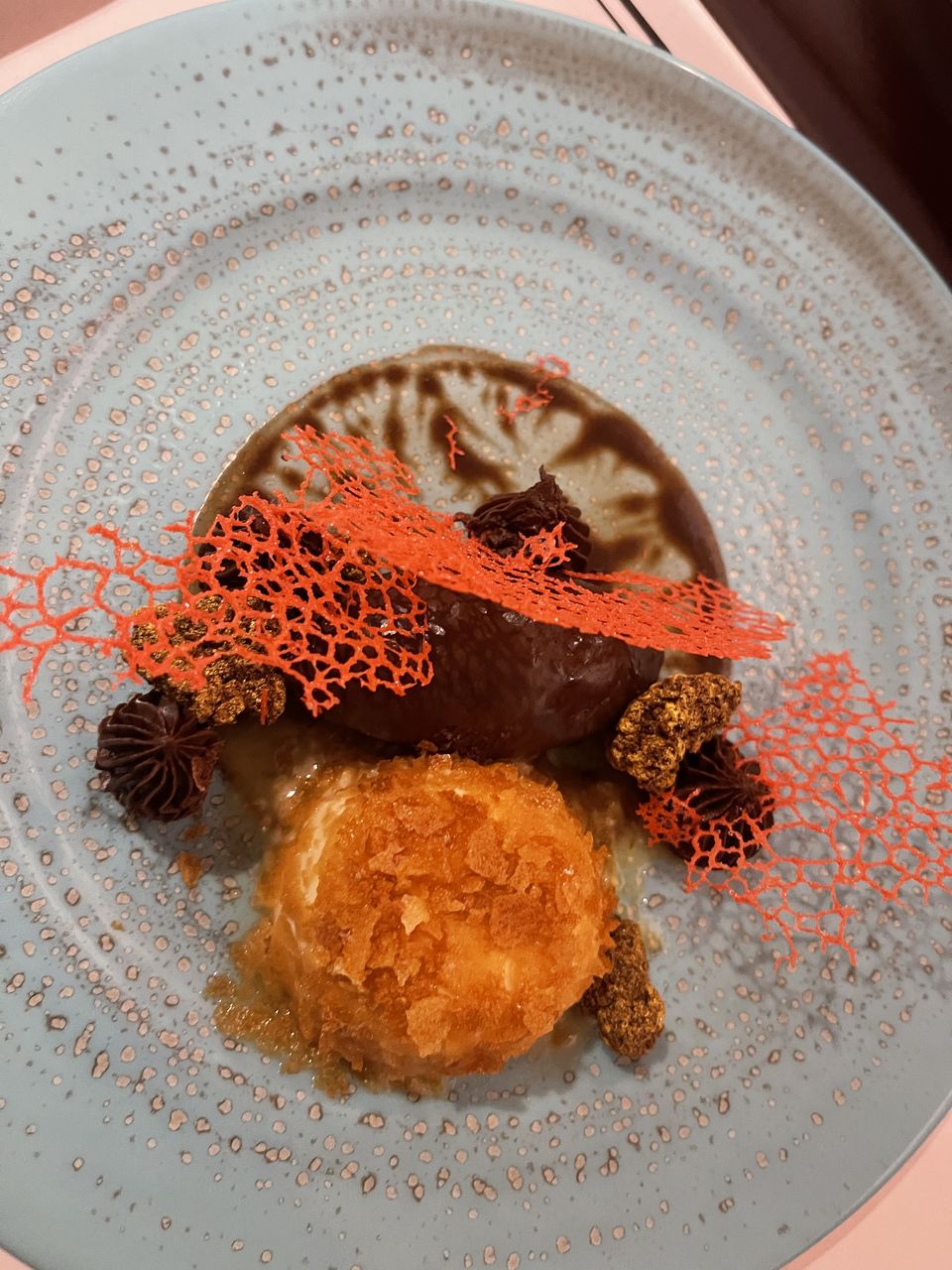 To beat the monotony of city life and add to more charm, Novotel Vijaywada Varun has a beautiful restaurant at the rooftop called Sky Deck. Indian dishes are prepared at this restaurant with a continental twist at Sky Deck. Every dish that sounds familiar arrives to the table with a yet new presentation that is previously unimagined. Sky Deck has a ball of surprises in its menu. Sky Deck also has an in house DJ and sports viewings on some nights. It is one of the most happening places in town.
The room at Novotel Vijaywada Varun - An abode which will inspire you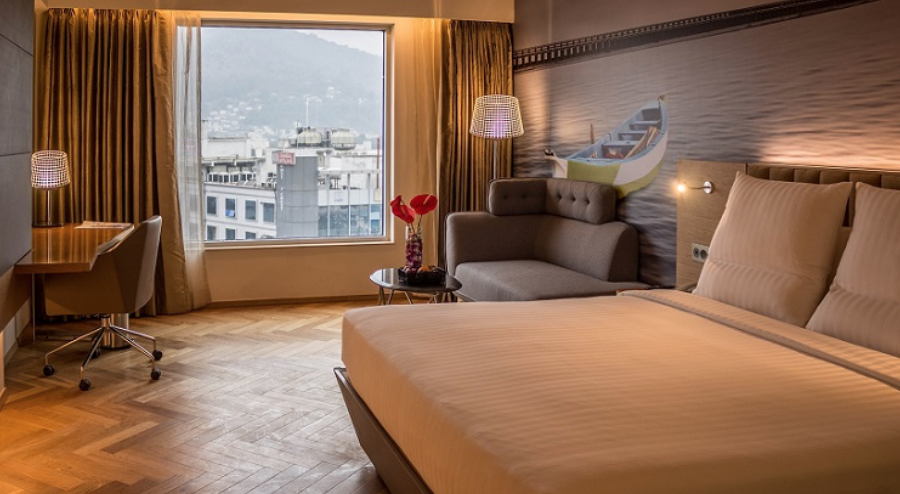 The rooms at Novotel Vijaywada Varun are some of the most spacious rooms that I have seen at any city hotel in India so far. Designed with modern interiors, a beautiful study table, a couch, functional kitchen, a dining space and a rejuvenating bathroom, the room is spacious, cozy and perfect for people who are travelling for any purpose. If you are travelling for work, the study table with a cute plant pot will make you feel motivated to work. For trips with family and kids, the spacious room ensures that children have enough place to play around. If you are looking at travelling with your partner for a romantic weekend out, the cozy sofa and bed are all you need. You will really not feel like leaving the room and the delicious food from room service will make sure that your weekend passes by in a breeze. The room literally has everything you need and is a great alternative to home.
Some people love staying at Novotel Vijaywada Varun so much that they literally have made it their first home. Novotel Vijaywada Varun offers long term residences for couples and families who choose to make it their home. Families can enjoy multiple amenities at the hotel, enjoy living in a modern space and stay safe during difficult times like COVID. No matter who you are, Novotel Vijaywada Varun has something to offer to you.
Weddings at Novotel Vijaywada Varun - A grand celebration for those who imagine their events "big"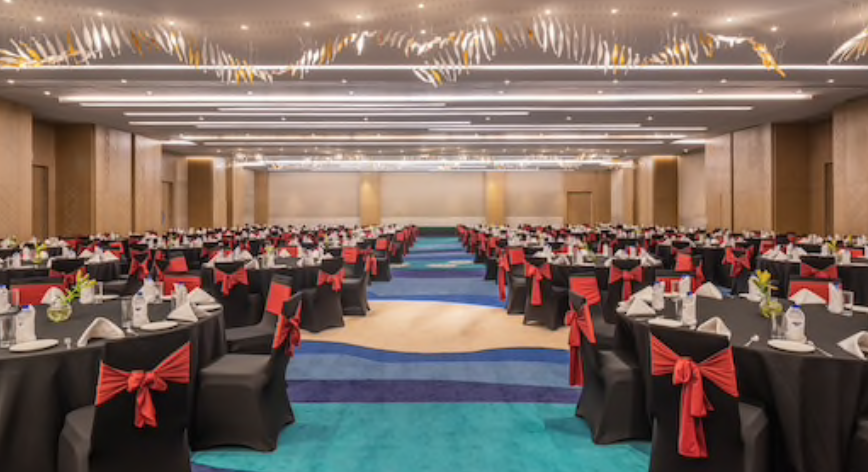 Novotel Vijaywada Varun is fully booked by couples who want to get married at the property often during the year. State of the art banquet halls that are spacious enough to host many guests attract couples who want to get married in the cultural city of Vijaywada. While, many other hotels do not have enough rooms to support large weddings, Novotel Vijaywada Varun has many rooms that make the hotel suitable for large parties. Even conferences, business offsites and exhibitions are planned at the hotel.
Weekend vibes at Novotel Vijaywada Varun - Relax, rejuvenate and remember the memories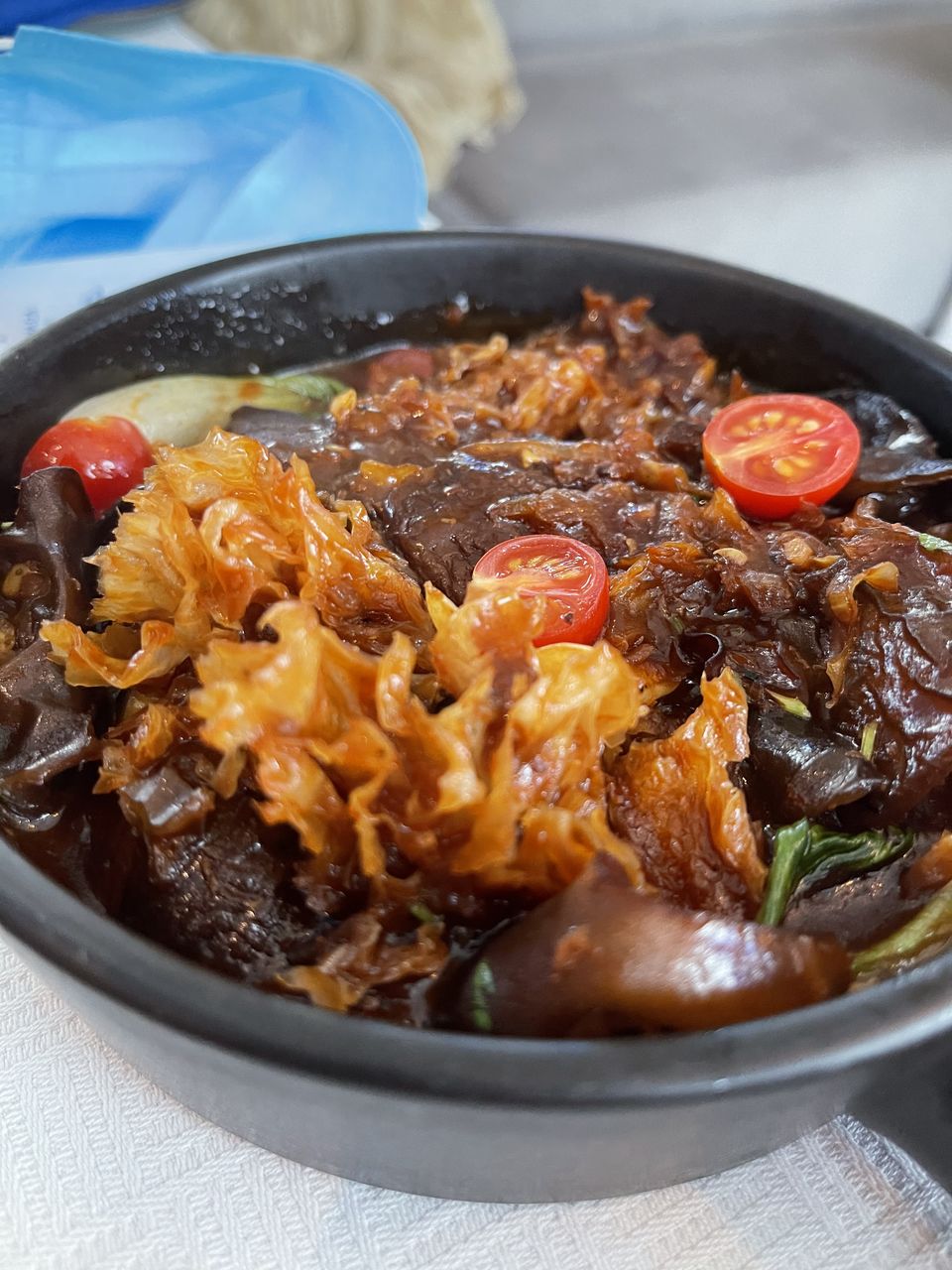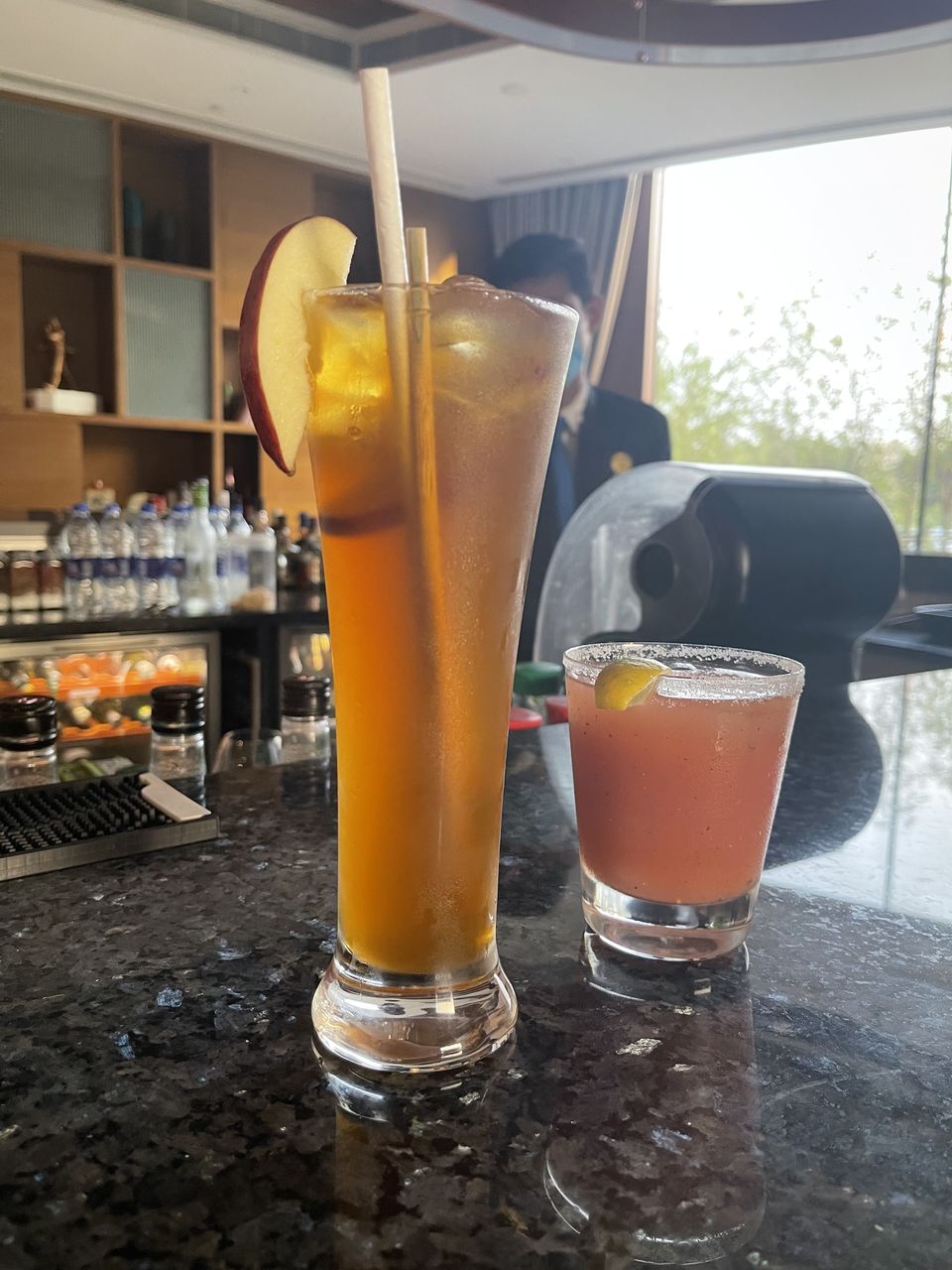 The property is perfect for an overall weekend getaway. The vibe here will make you feel more relaxed. You can get a much needed break at the property while enjoying your fitness regime, swimming, relaxing at the sauna and getting a spa. You can also explore cuisines from across the world at the restaurants at the hotel. The room is so perfect and cozy, that you will never want to leave! Planning your next weekend staycation? Head to Novotel Vijaywada Varun!