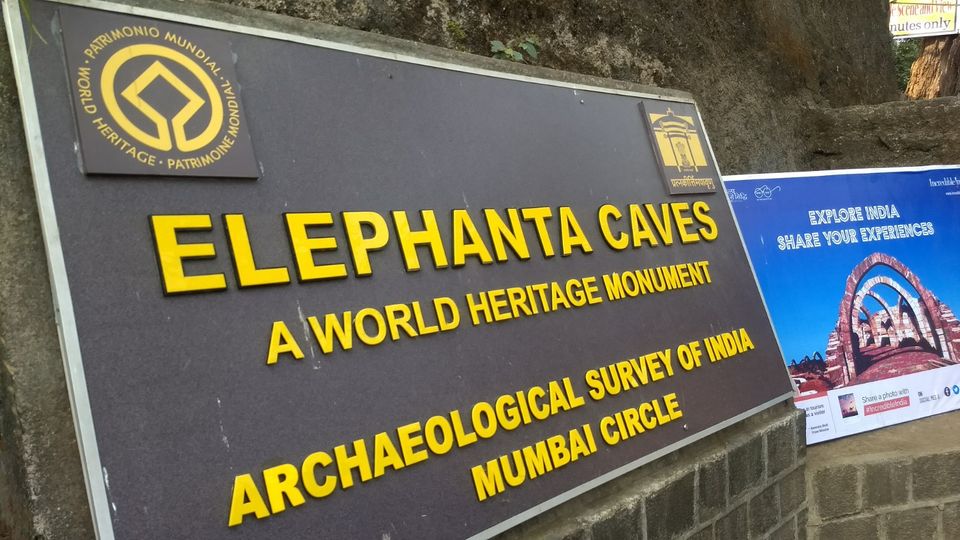 Elephanta Caves are a UNESCO World Heritage Site. After seeing a monolithic basalt sculpture of an elephant near the entrance, Gharapuri was named as Elephanta by Portuguese. One of the must visit place if you are exploring Mumbai city.
Reaching elephant caves is very easy. Ferry from Gateway of India will take you to this island. Return journey fare is INR 200, tickets easily available near gateway of India and there is no need for prior booking. It takes around one hour to reach the island.
There is a mini/ toy train that carries passengers from the alighting point to the gate. Charges for this ride is INR 10. Highly recommend if you are visiting this place with kids. Entry fee to the island is INR 5 per person.
You can find lot of small stalls on the pavement and can enjoy snacks, cold drinks, and deliciously tangy fruits here.
There is a 15- 20 mins ascend to reach the cave. If you have elderly people travelling with you then opt for the palkhi available at the foothills. Take care of your belongings as there are many monkeys eyeing to grab your eatables.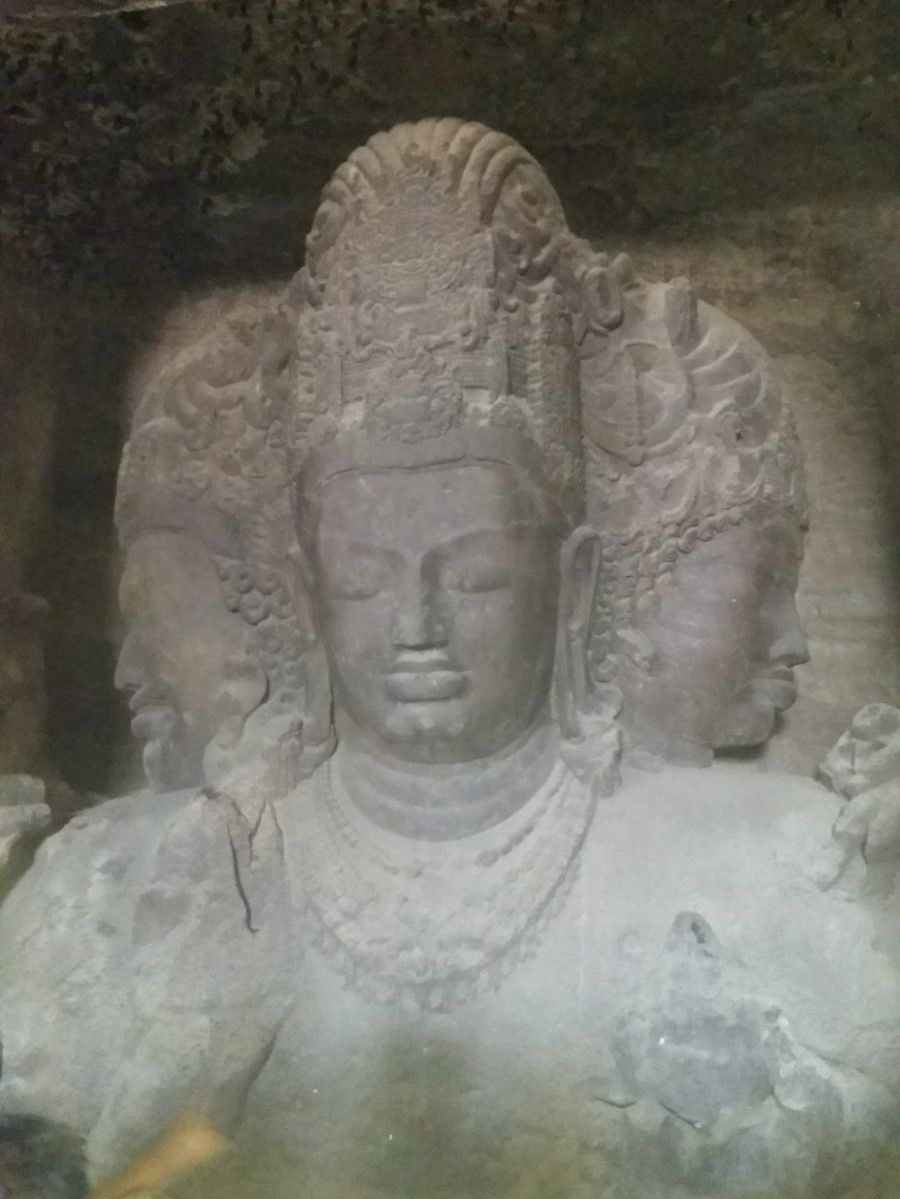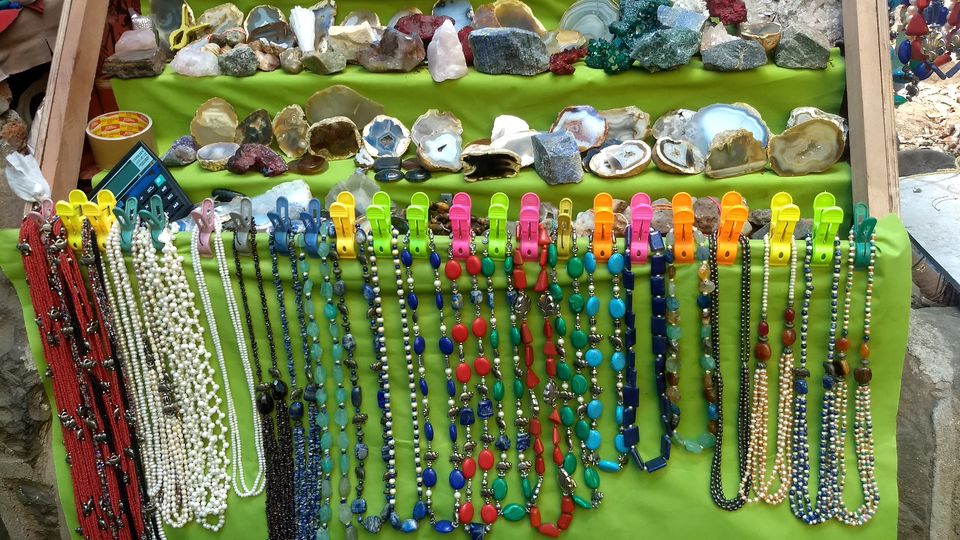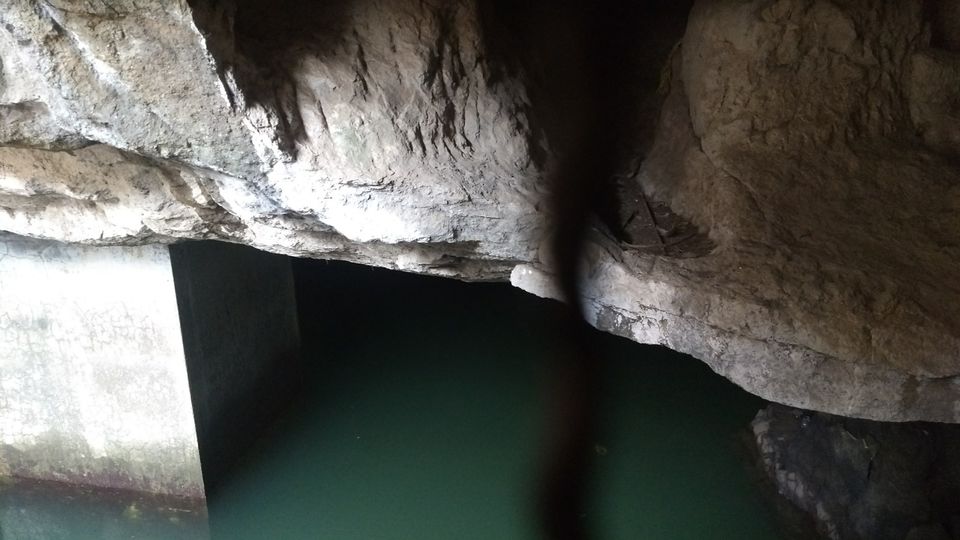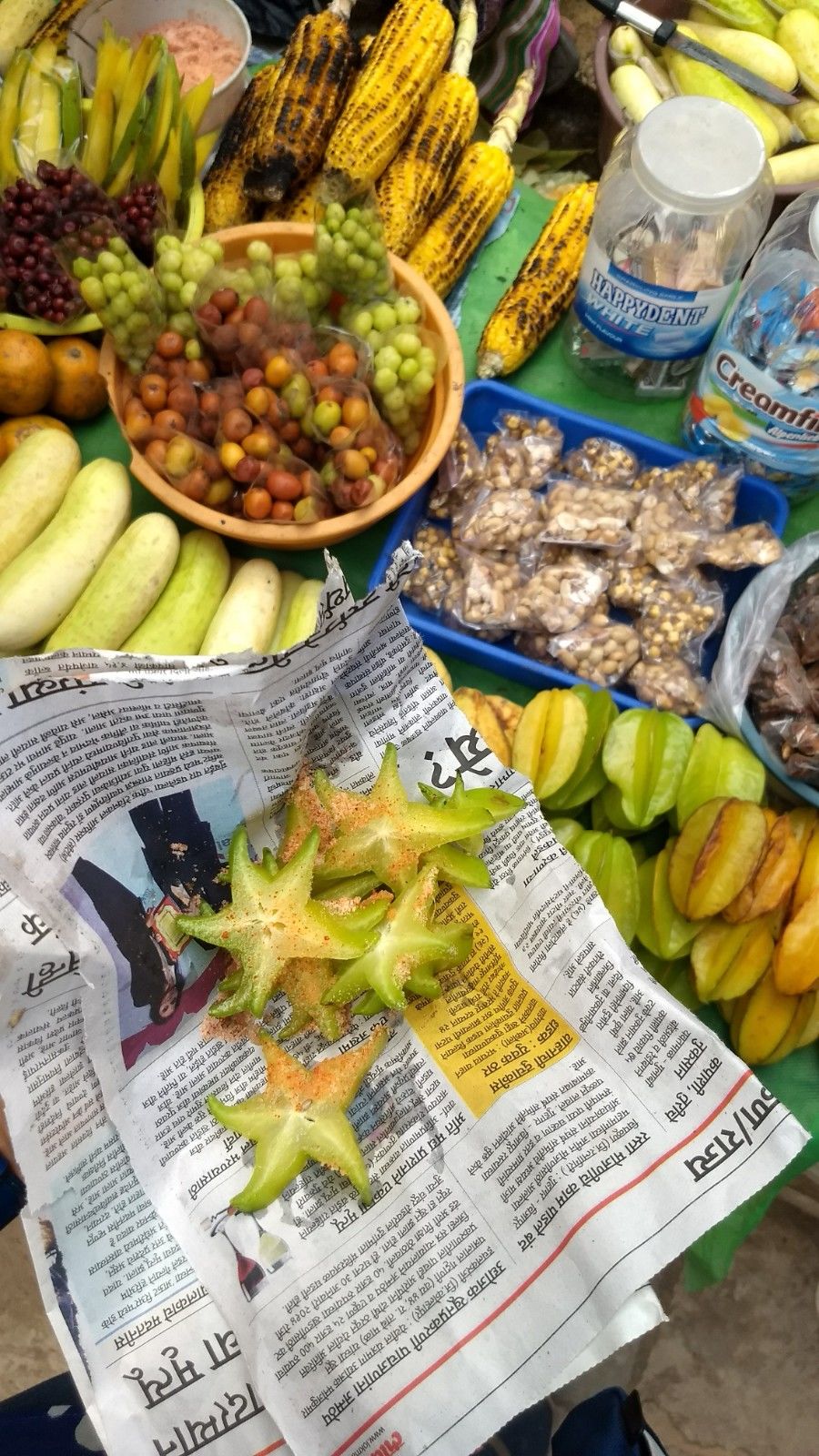 On the way towards the caves you will find many stalls selling junk jewellery, carved marble statues, stones, paintings, and bags.
Entry ticket to the caves is INR 15. Standing near the ticket counter, left turn takes you to the lake and right turn takes you to the place where two grand cannons are placed. These places can be visited after exploring the caves. Hiring local guide would cost you about INR 100 per person. Make sure that you hire a guide as there is not much information shared in form of billboards near the caves. Authorised guides charge you INR 1500 for same information.
The cave has majestic carvings and statues partially destroyed by the Portuguese. At the entrance there is a statue of Shiva and Paravati portraying a dance competition scenario. Moving ahead you can see Shiv Linga that has four entrance and is guarded by two guards on each door. Making of the crowns of each guard is unique. Tourists are not allowed to offer milk or water on the Linga. The temple is open for offerings only during MahaShivratri.
Moving ahead you can see the marriage ceremony of Shiva and Parvati with statues of other Gods and Goddesses showering their blessings.
A huge statue called Yogeshwar is also magnificent as it is displays Shiva performing Yogasana.
The cave is built on 49 pillars and are aligned perfectly if seen from any angle.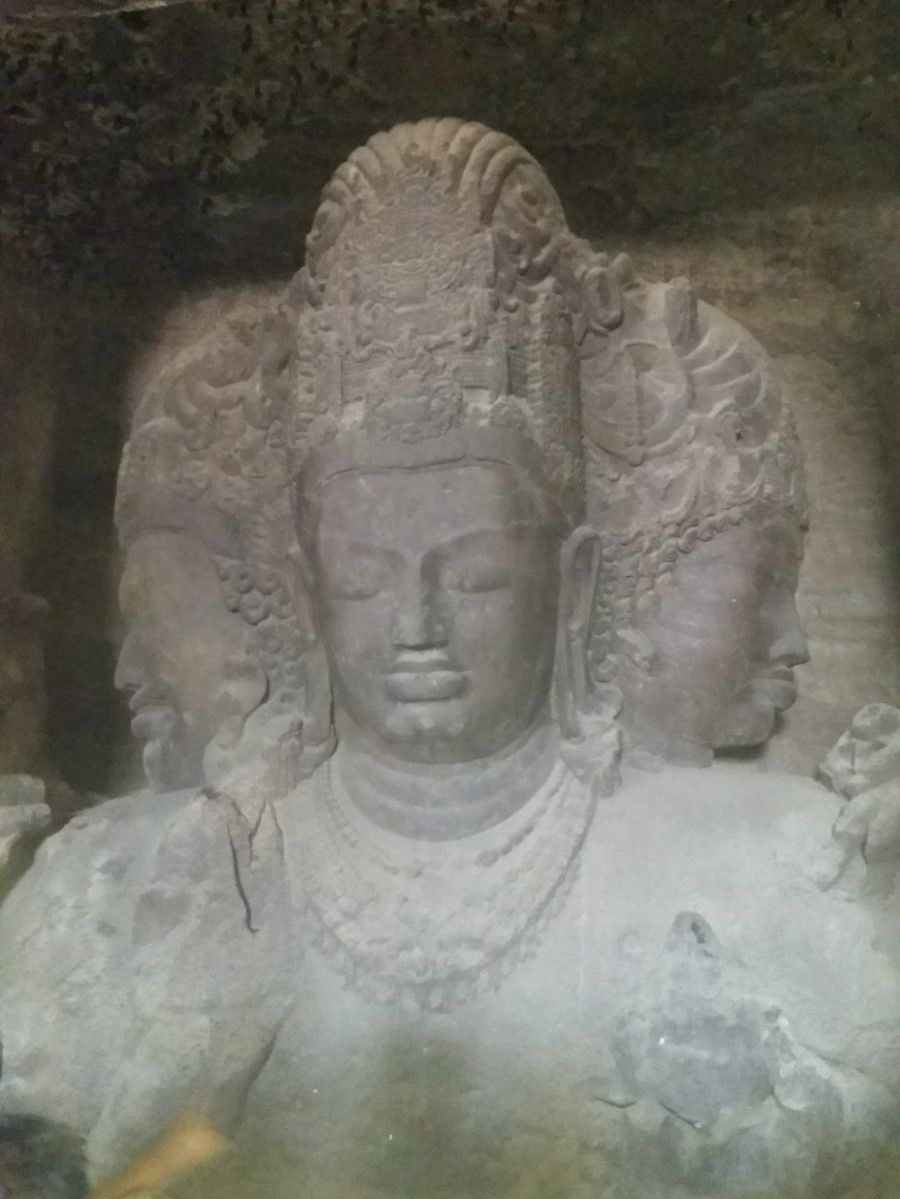 The centre of attraction is the Trimurti statue of Brahma, Vishnu and Mahesha. This statue is intact as this was hidden behind the wooden doors during the attack. This statue can be seen in MTDC (Maharashtra Tourism Development Corporation) logo.
The statue to the right is carved beautifully portraying union of Shiva and Parvati post their marriage. The statue is part male part female structure.
Guides show you a bullet in the stones that is intact from years together.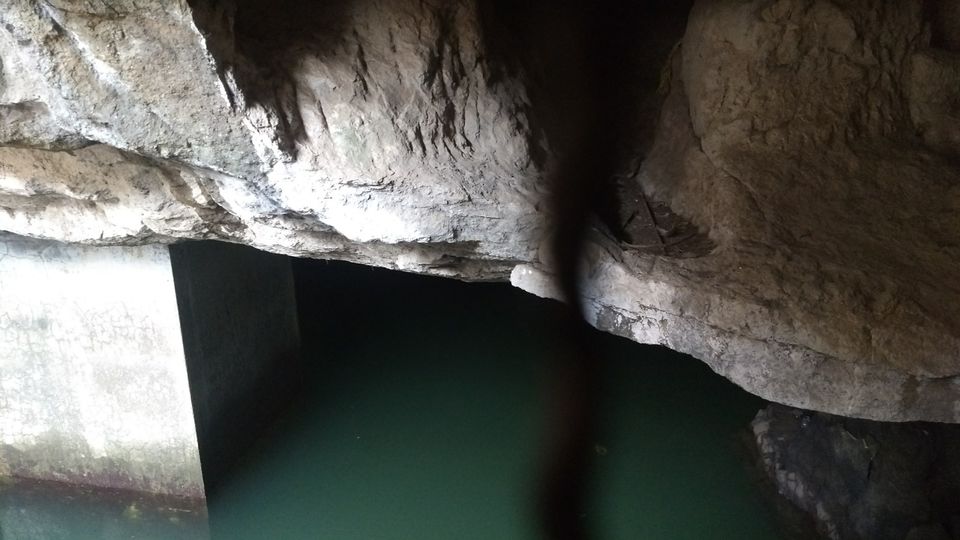 There is a tank that stores rain water and is used by the villagers as a source of drinking water.
Outside the caves you can find many stalls serving eatables.
Walk towards the right and climb to the place where there are two huge cannons placed on the top.
Quick info:
• Can be visited in 5 hrs starting from Gateway of India.
• Approximate cost per head INR 500.
• Early morning is the best time to visit.
• Last ferry is at 6 PM from the island.
• Please hire a guide to learn more about the place.
• All eatable prices are double the MRP.