There is many places in mumbai where you can spend your weekend with friends and family. But if you love nature and need relief from hustle life of mumbai elephanta caves are one of the best places for such traveller.Elephanta is an island far away about 10 km from Gateway of india inside the arabian sea. It is famous for it's rock cut caves. Archaeologist believes that caves were carved in 5th or 8th centuries ago. The site is also recognised by UNESCO as world heritage Site that's reason you may find many foreign tourist at site.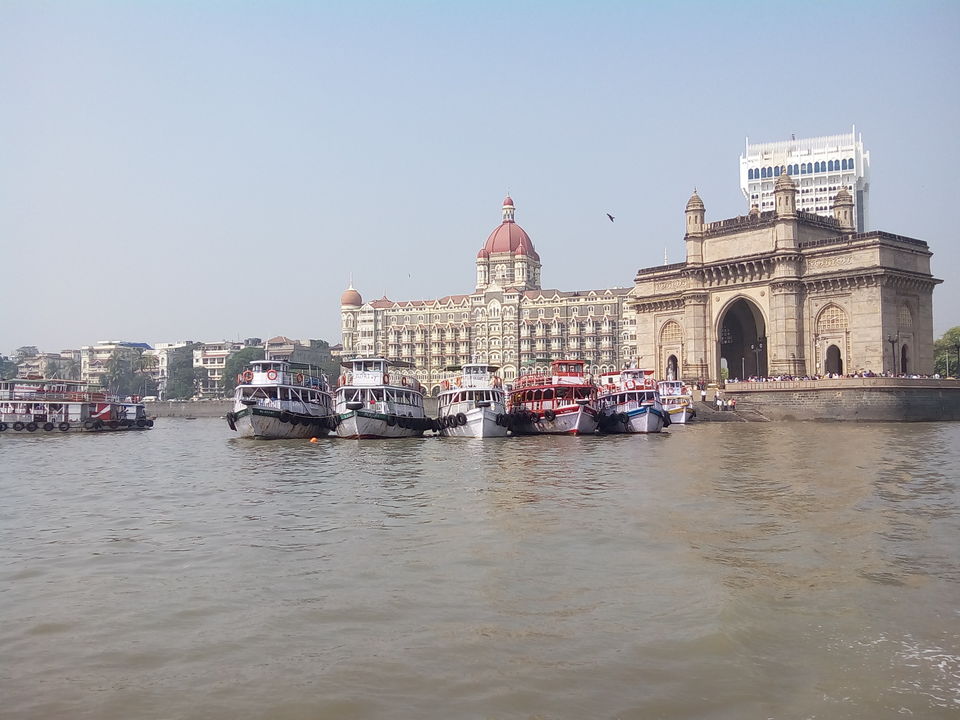 For Going to Elephanta i took ferry (Boat) service from apollo Bander (means port) near gateway of india. They charged around 80-180 Rs/person with return trip. It was a one hour journey that time you will found many interesting places and sites like jawaharlal Nehru Port and Jawahar Island or butcher island during trip. During that time i watched traffic of ships and boats first time in my life.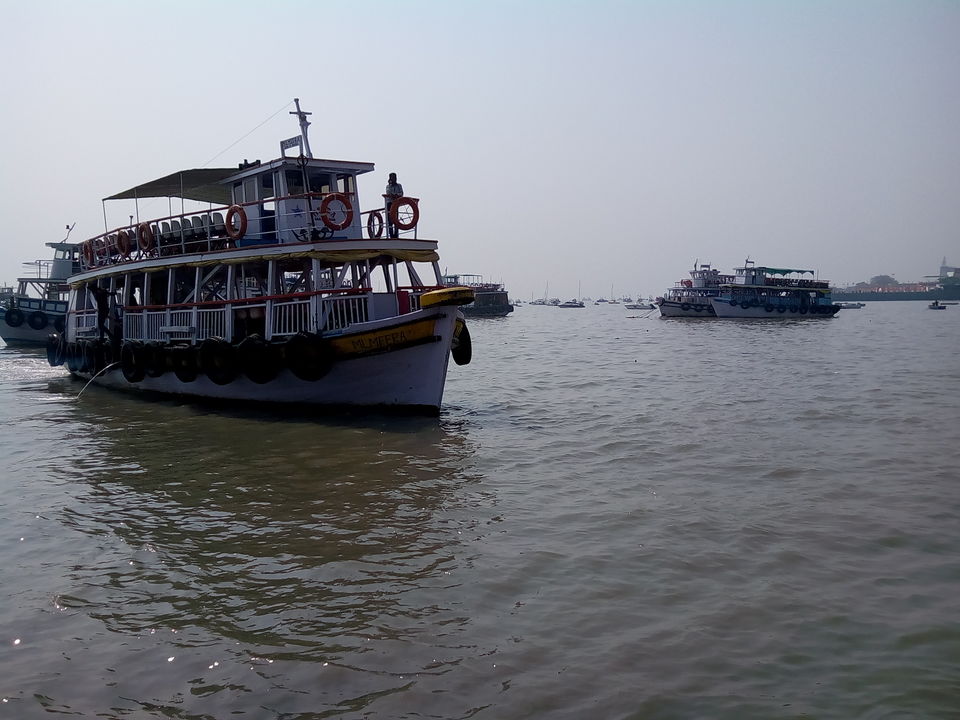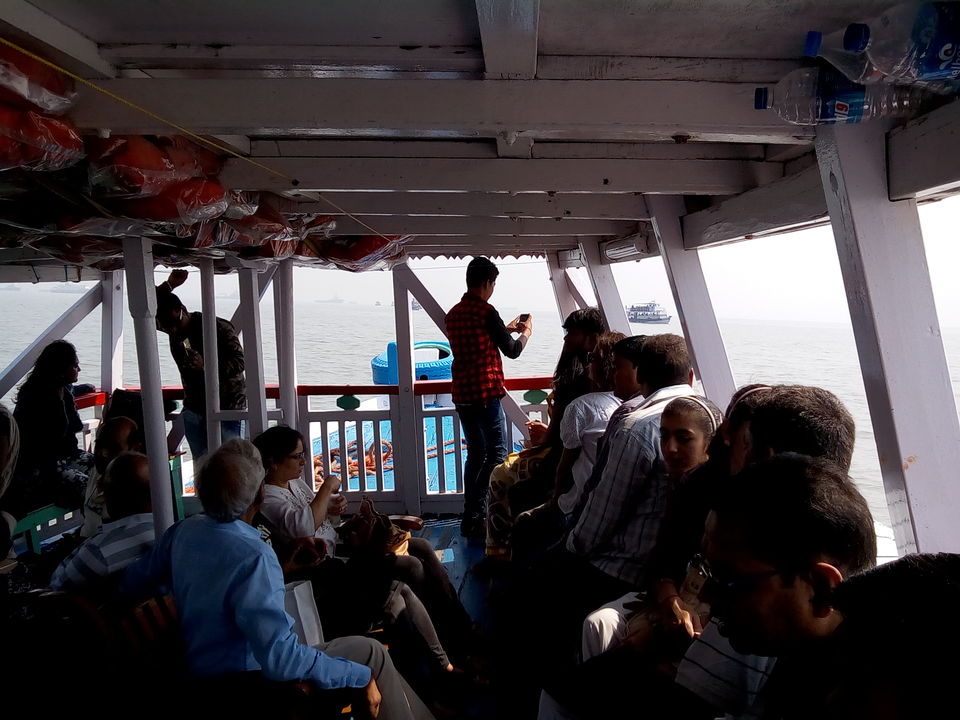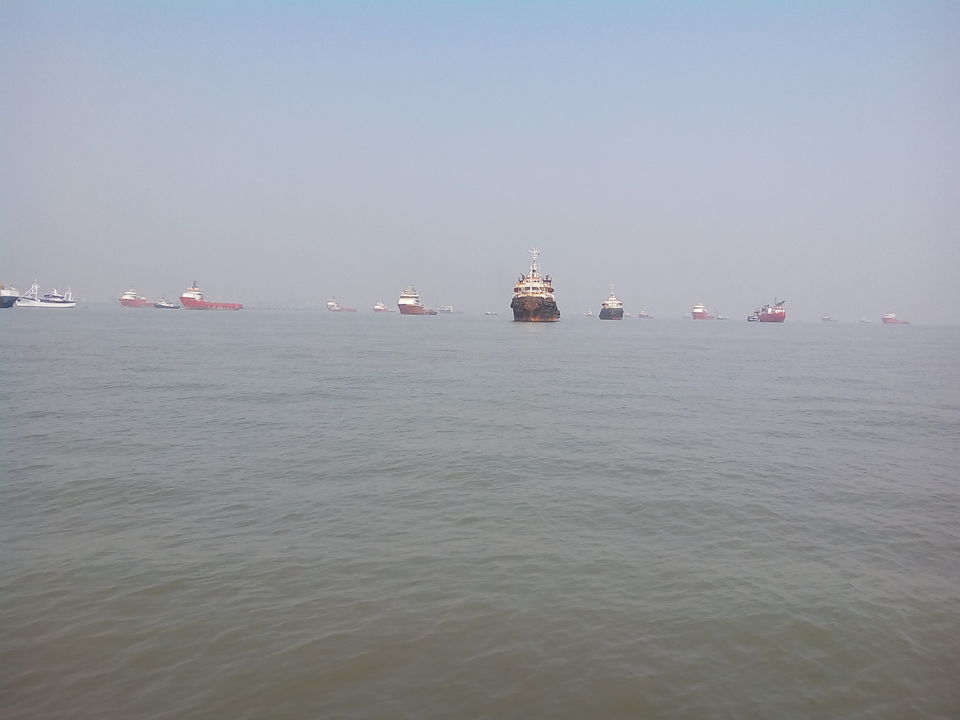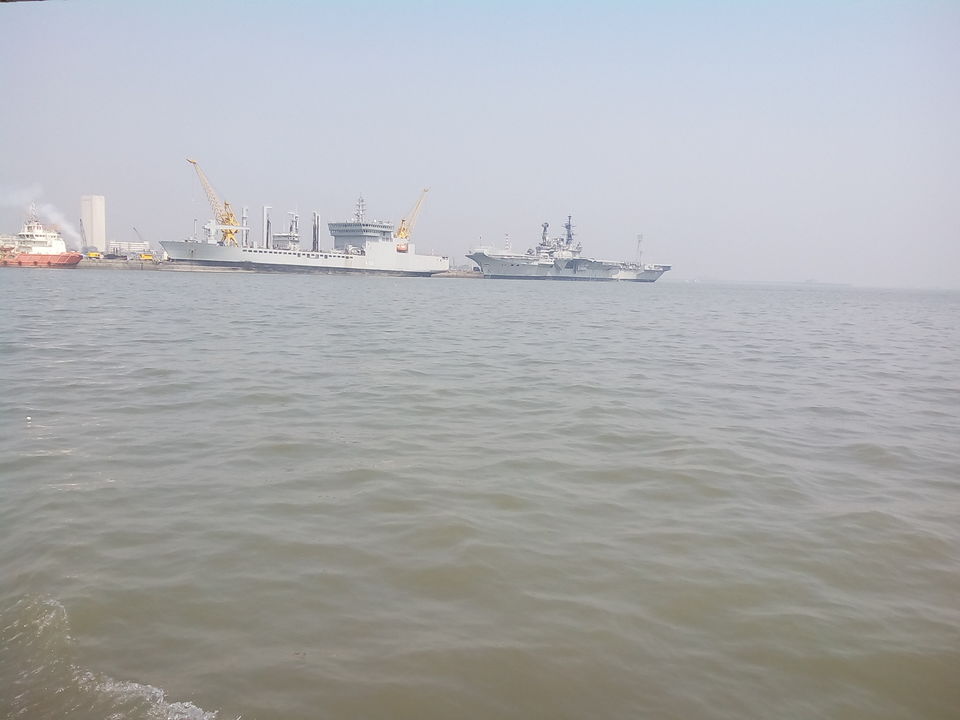 During trip first island came Jawahar island. This island is not a habitat island. it used as storage yard of petroleum products from IOCL plant or import from other countries. That's why you will find many Big Size cargo ships at port. It is restricted area therefore you can't stay there without prior permission. You boat just passed through it. Now can see the glimpse of Elephanta island on horizon.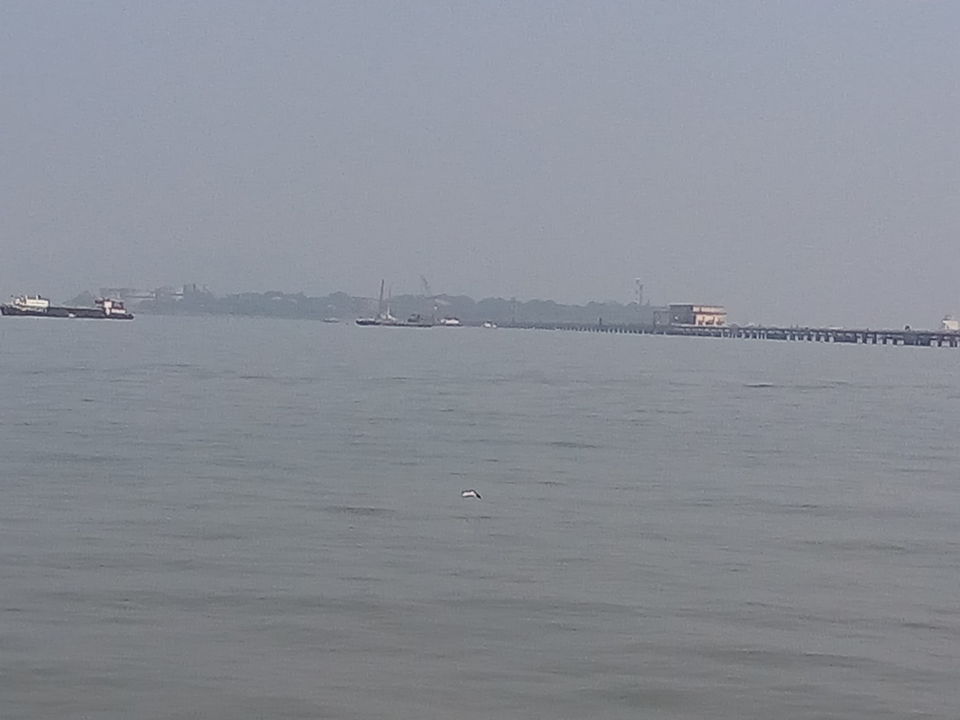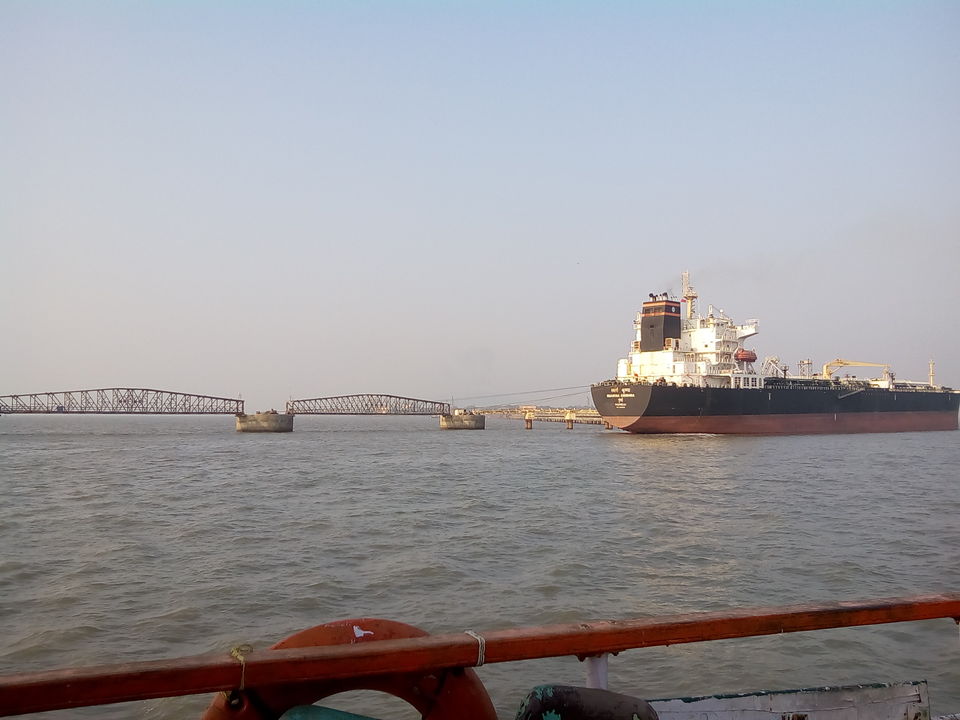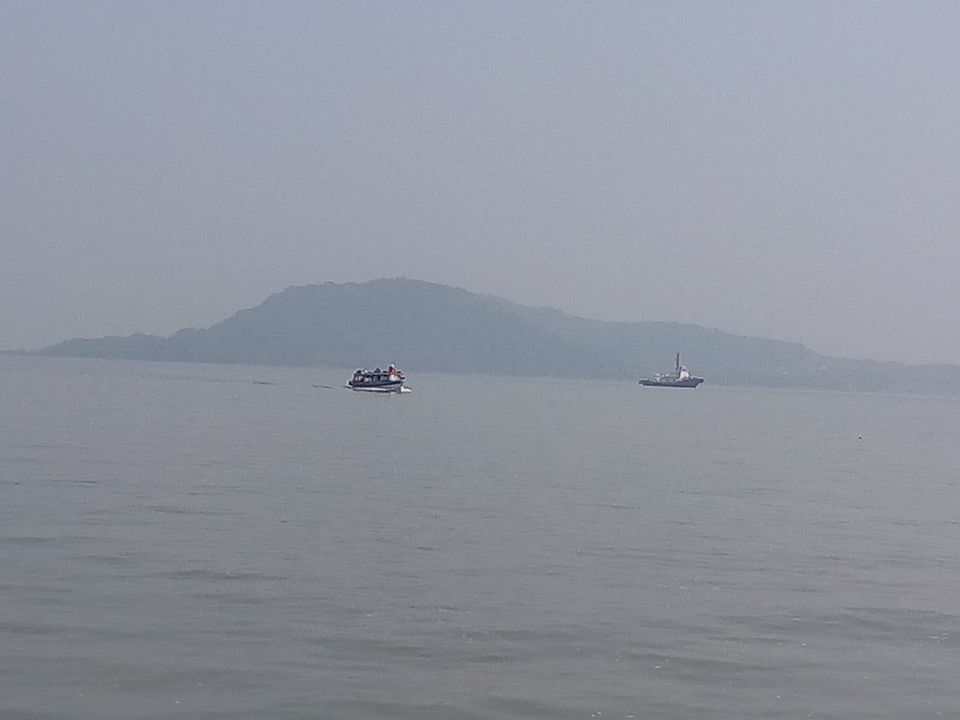 Now our boat reached near to elephanta island. here you can found many other passenger boats passed through island. At port there is mini train service is available which take you near of entrance of cave ticket window. From that station you should start walking in whole trip. It like trekking trip. During that time don't forget to taste spicy sour but tasty appetizers from local vendors.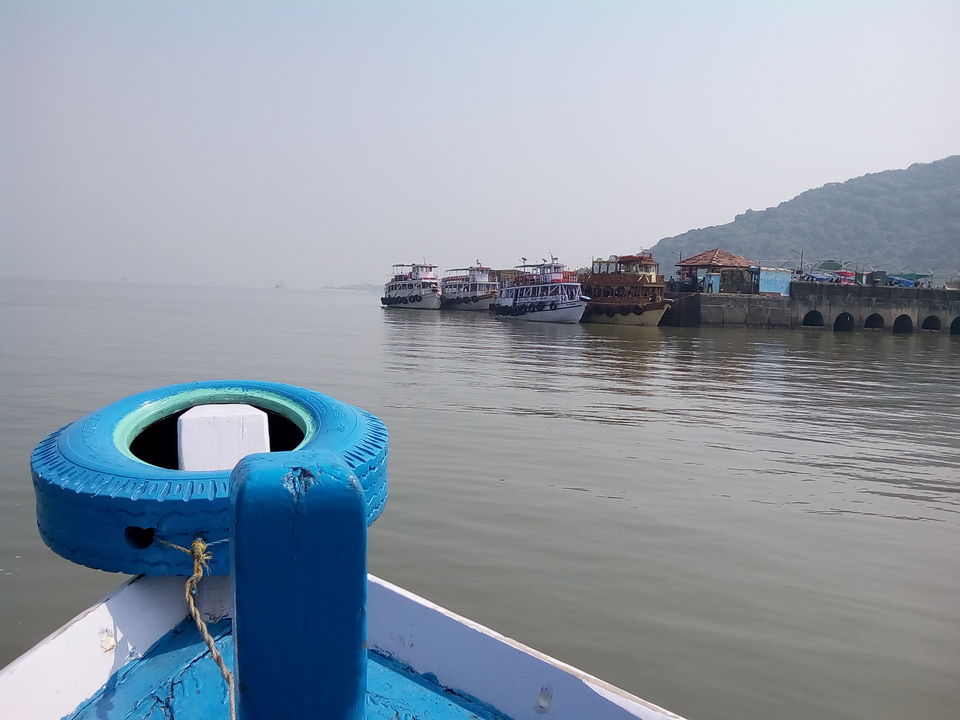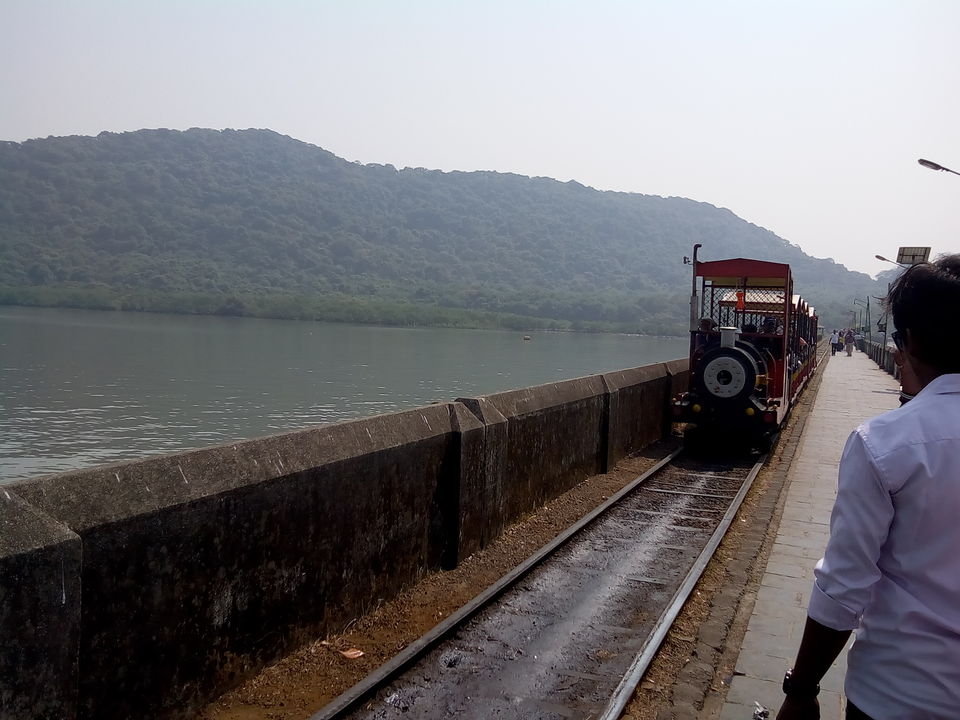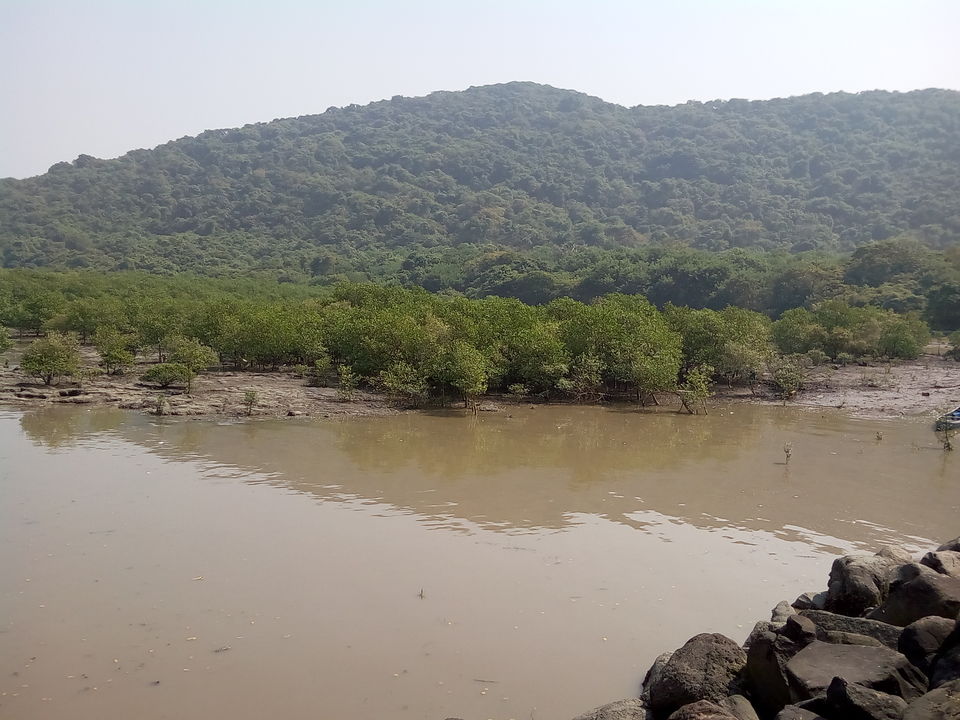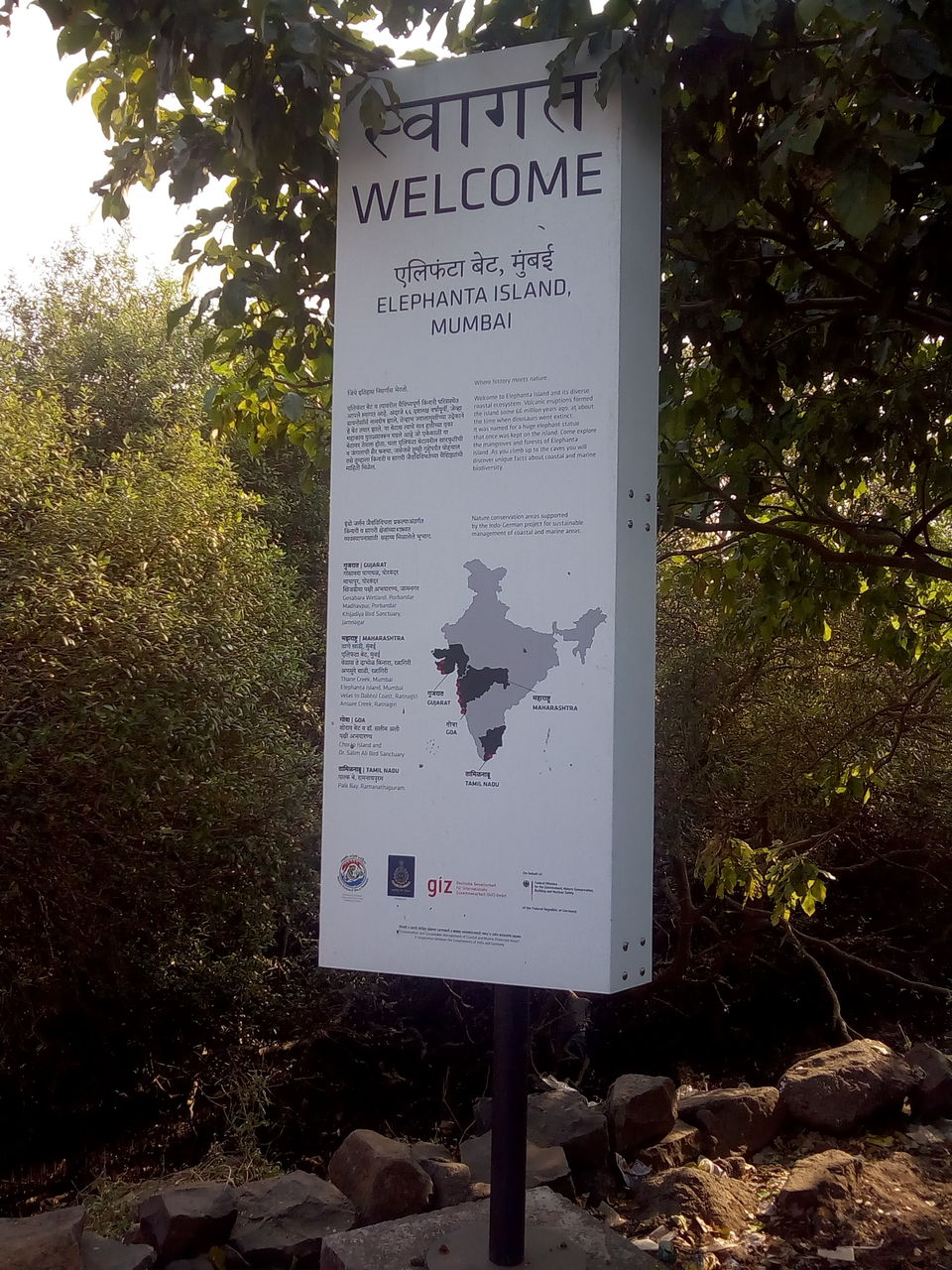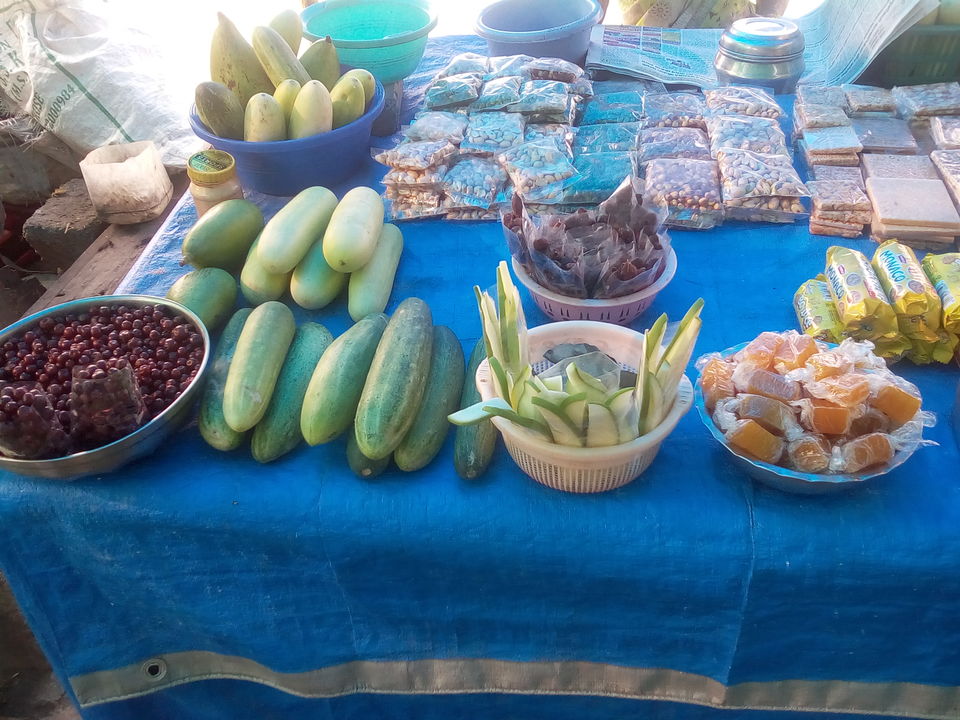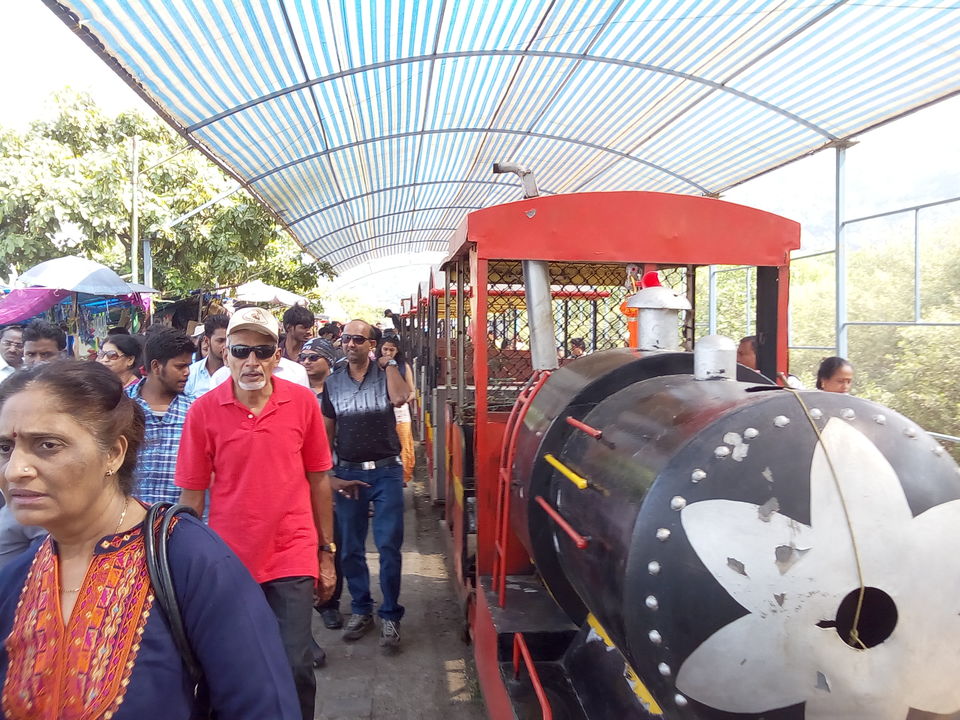 From railway station pathway towards cave started. During that i found many local vendor who were selling artifacts from sea shells and statue of indian artifacts. You don't worry about food there are many stalls and restaurant where you can take meals from veg to Non- veg sea food. There were one restaurant near ticket window of caves supported by Maharashtra Tourism Development corporation (MTDC). Really they serve tasty food in reasonable price. Chilled beer also available there so say cheers to Elephanta.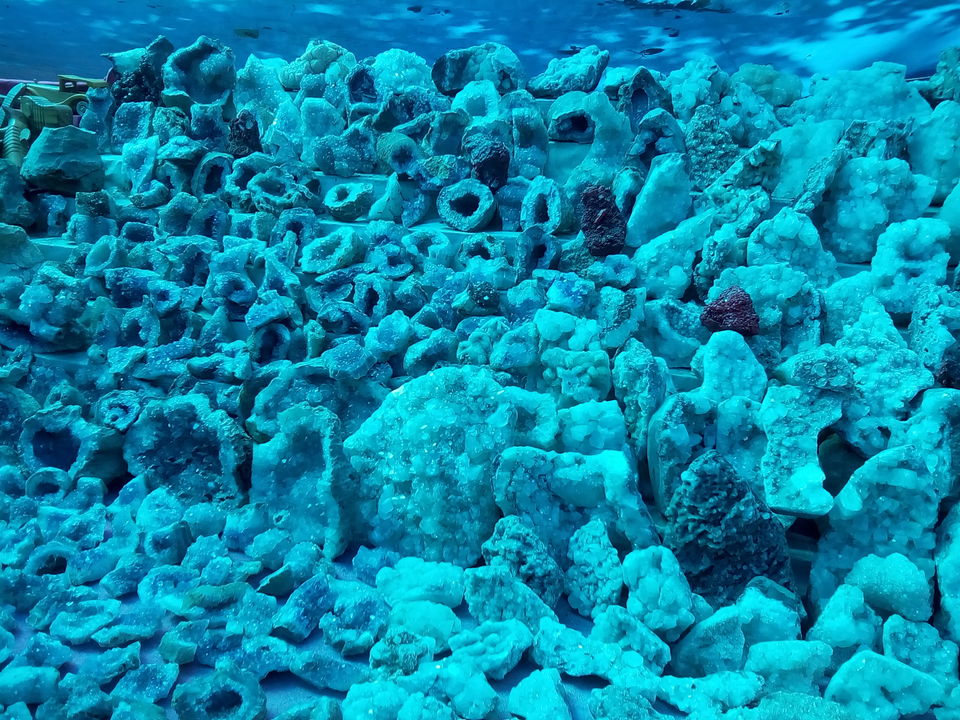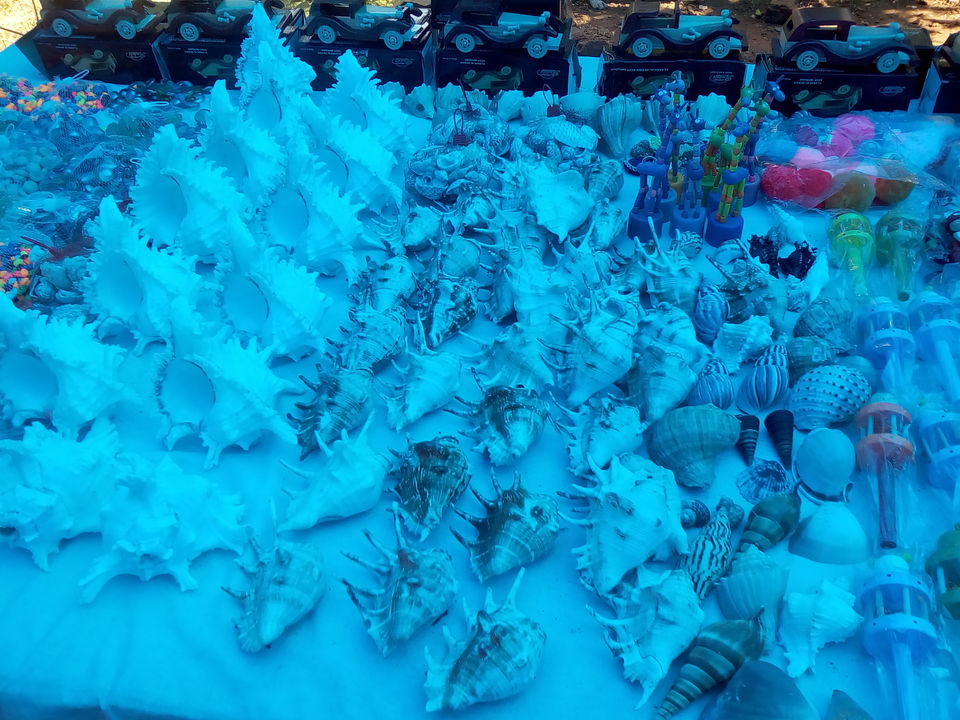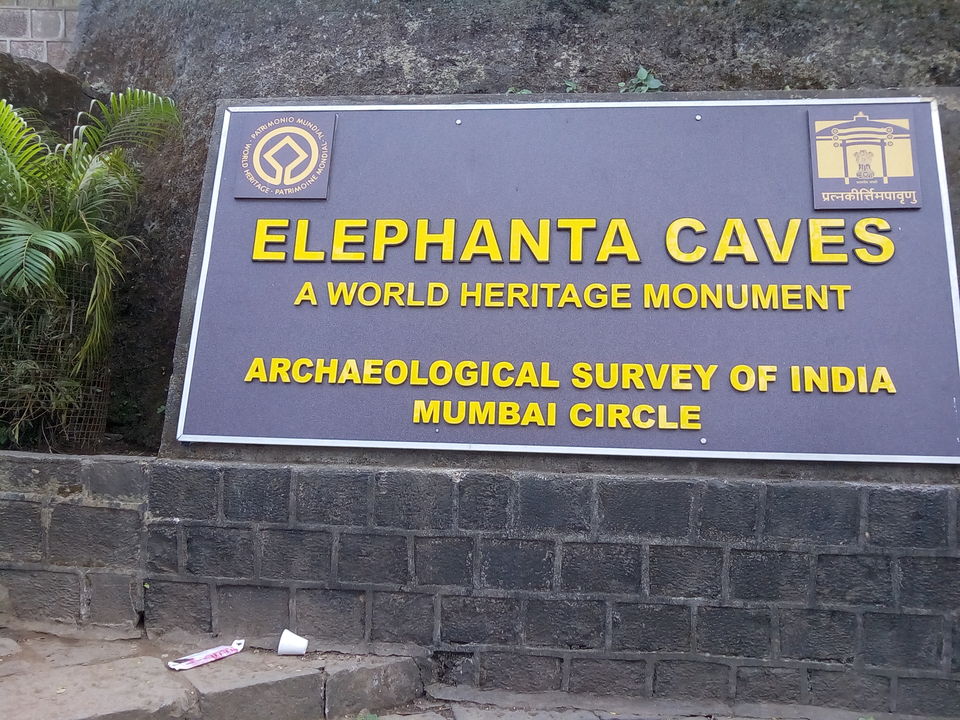 There are seven caves within the premises. In which first 3 are hindu culture caves. Specially cave no 1 is prime attraction of tourist. This cave is devoted to Lord Shiva therefore you can find many foams of Lord shiva carved on cave wall like Nataraja, Trimurti, Ardha nareshwar etc. In which Trimurti form of shiva is symbolic logo of this caves in literatures.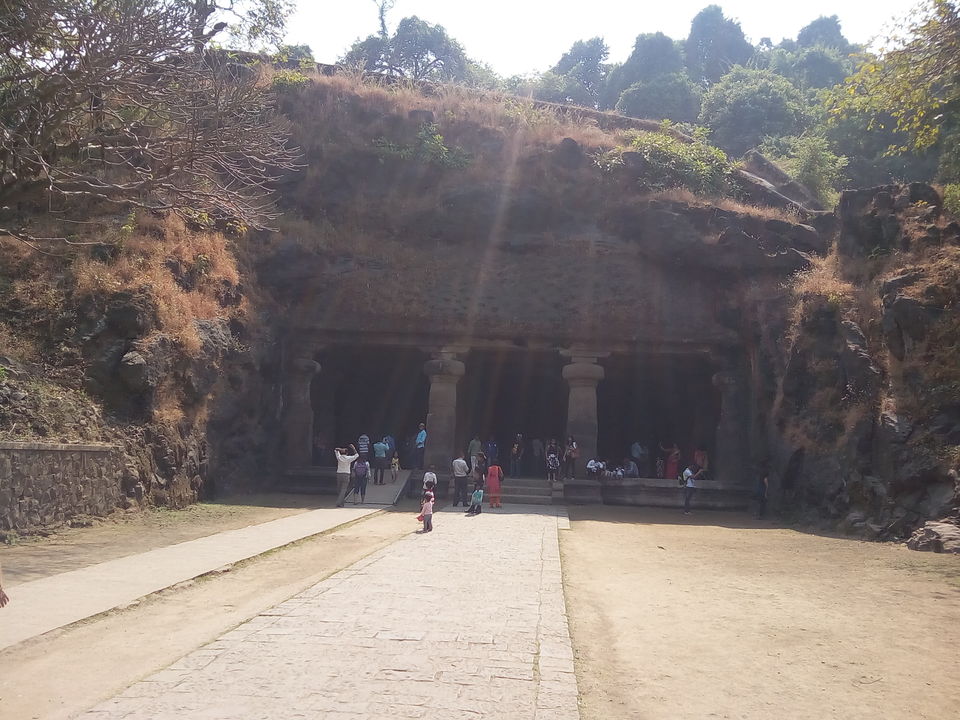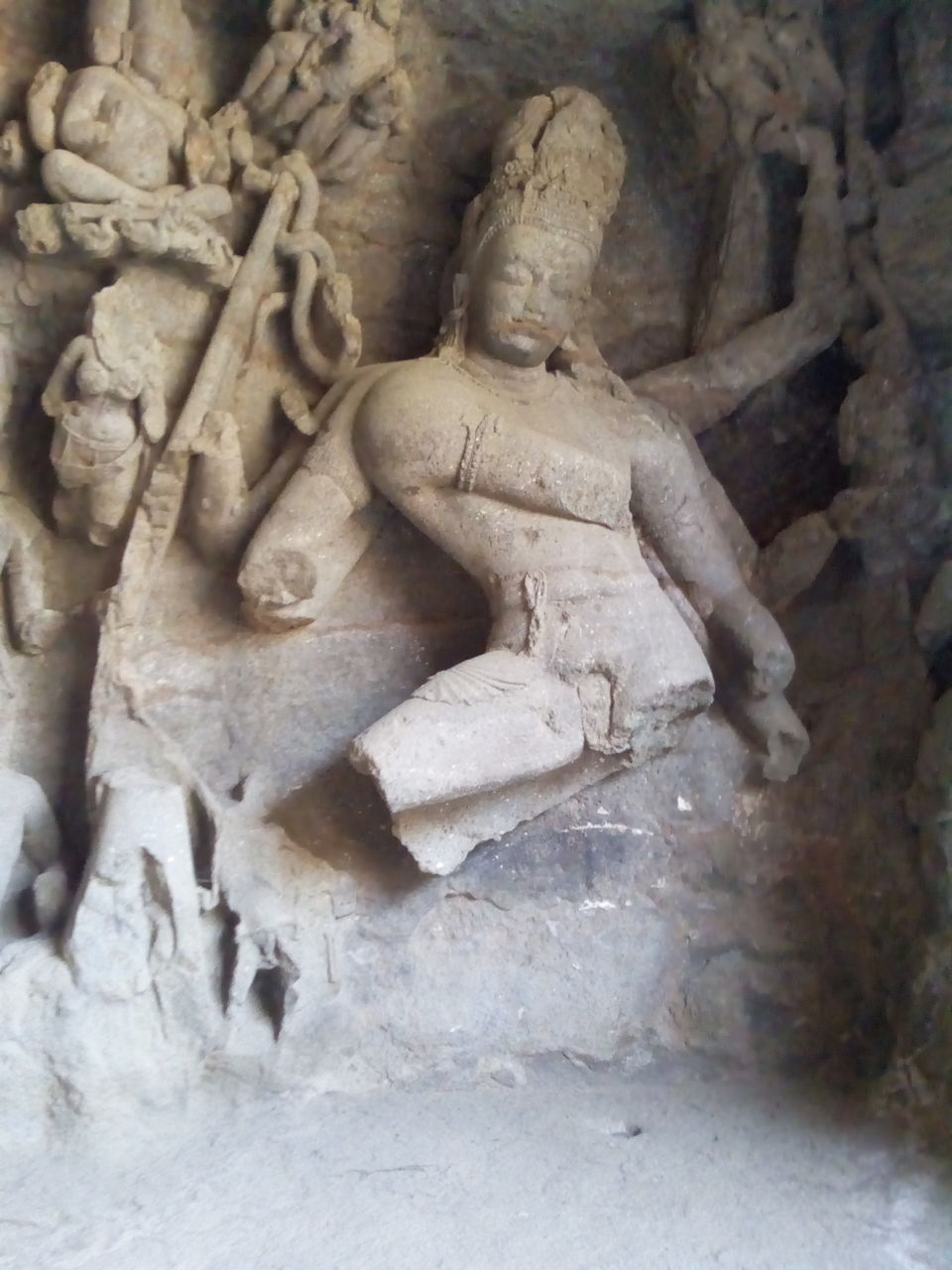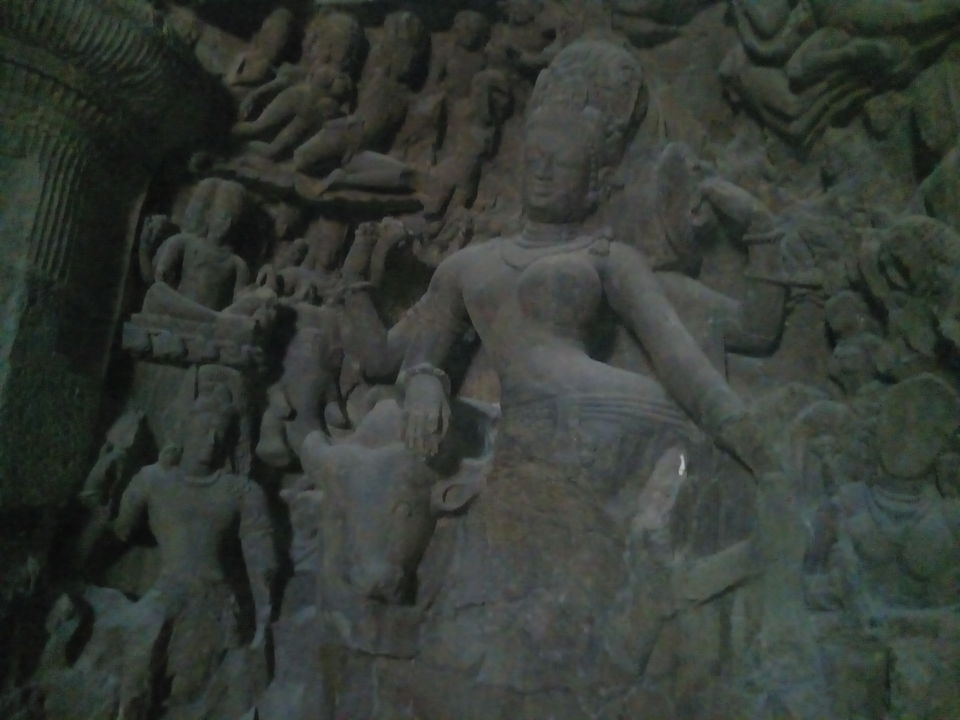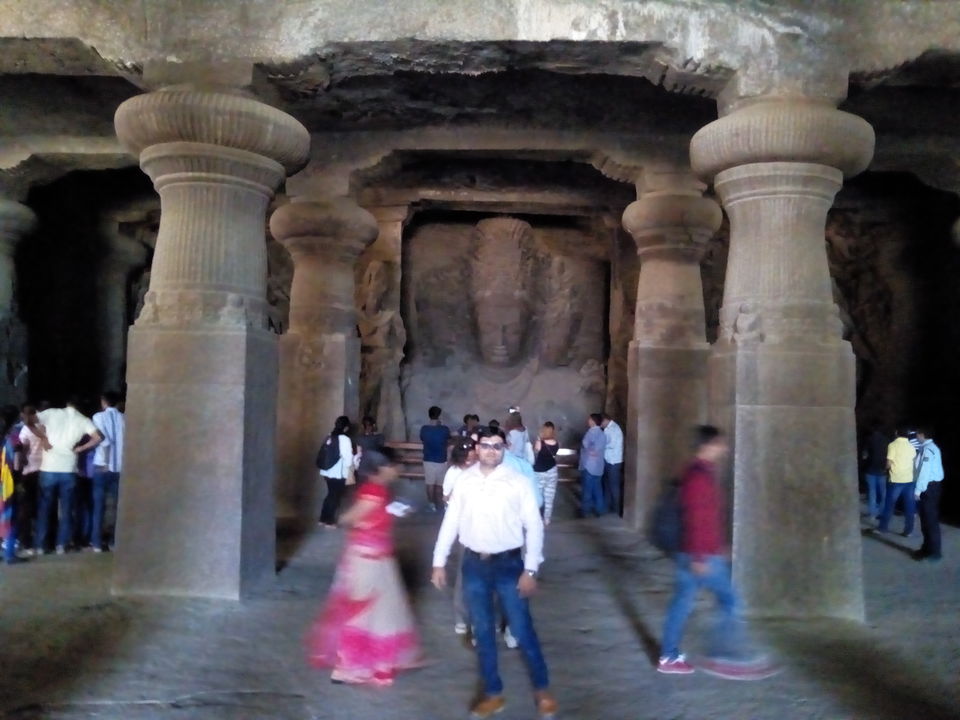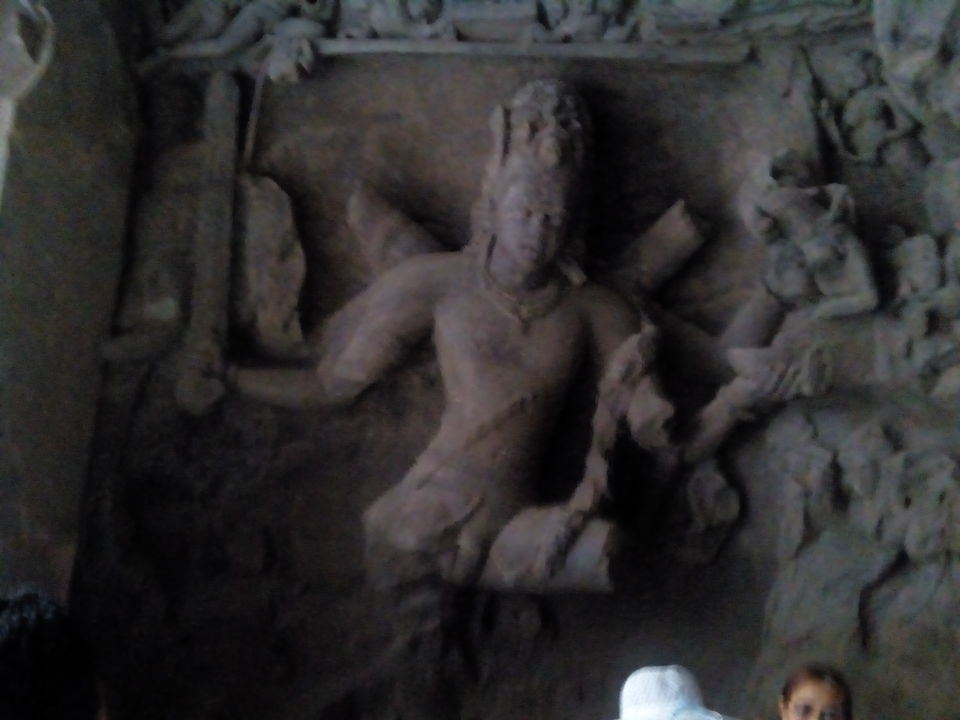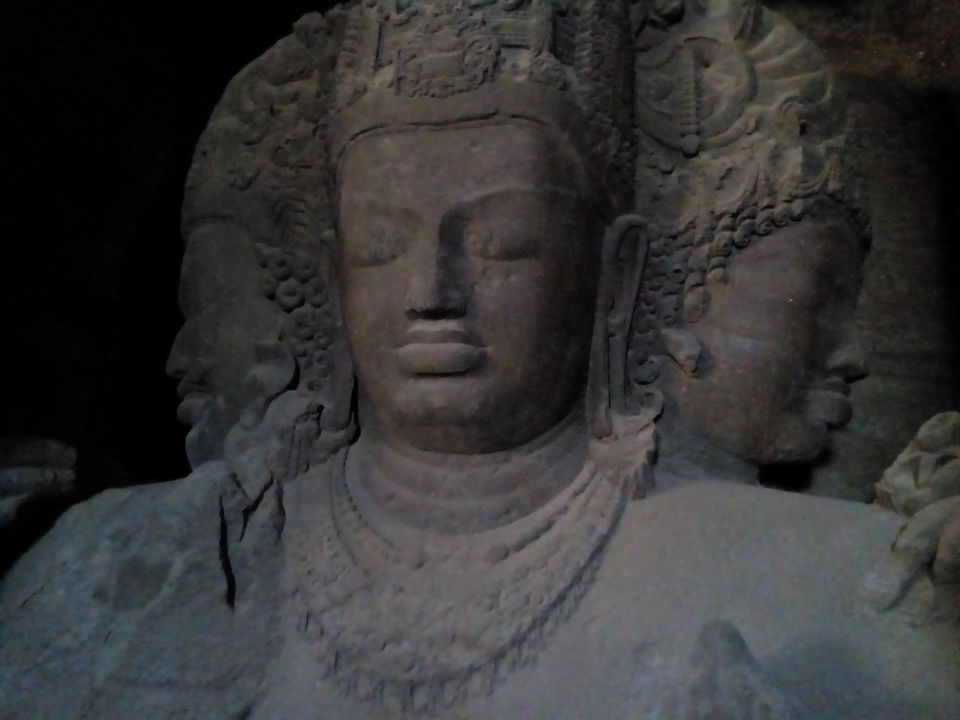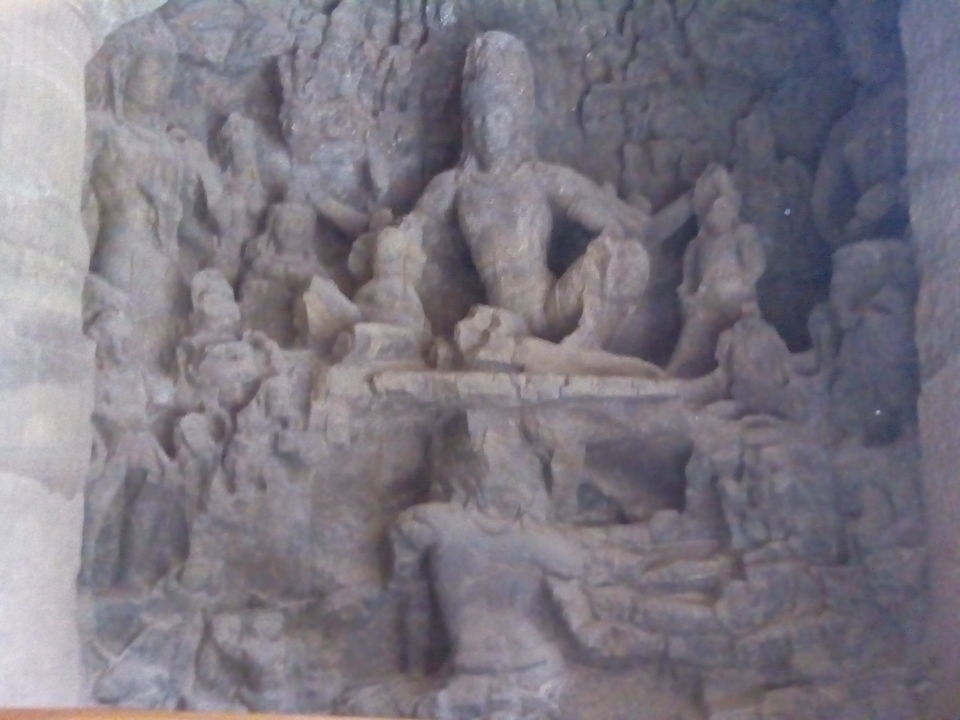 After the cave no 1 another caves not have artifacts like cave 1 but you can get glimpse of ancient art and architecture in other 6 caves. Most of looked like prayer houses. They have small ponds which might use as source of water by rain harvesting.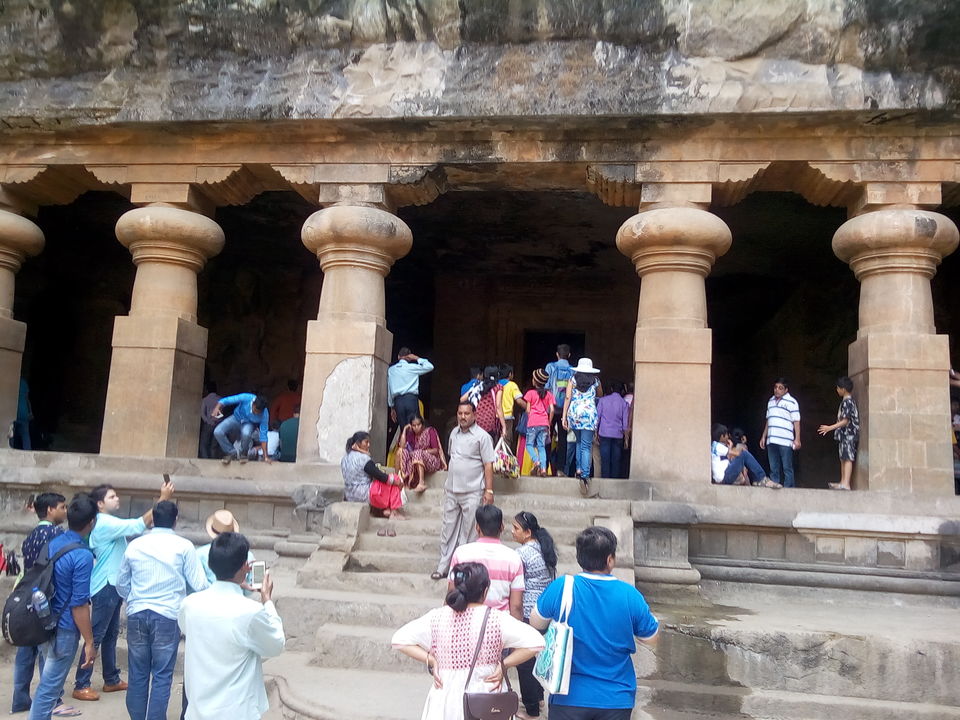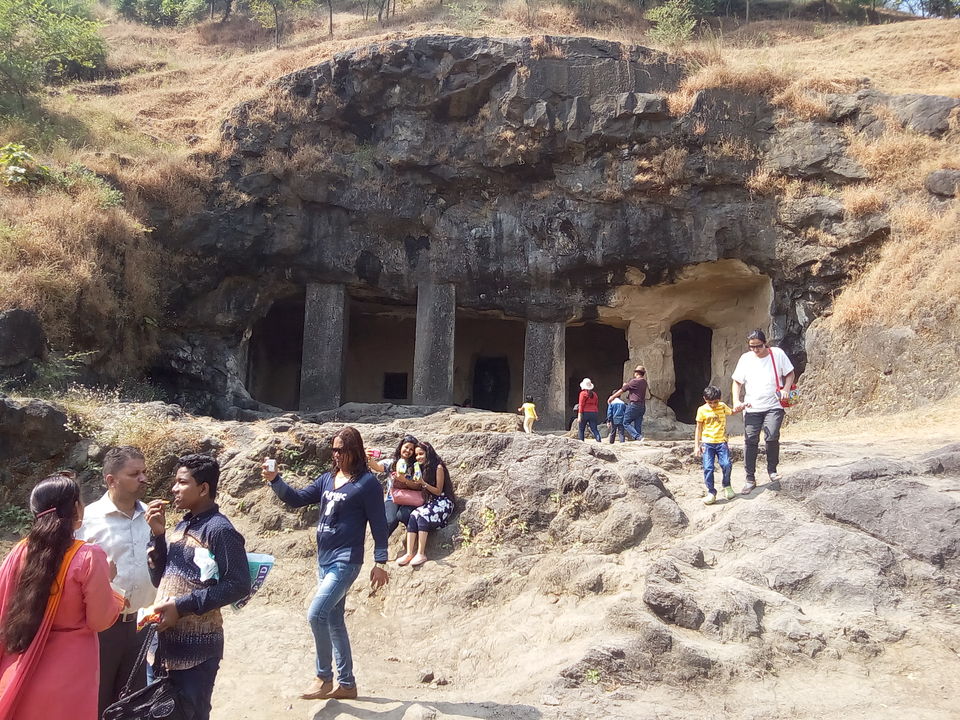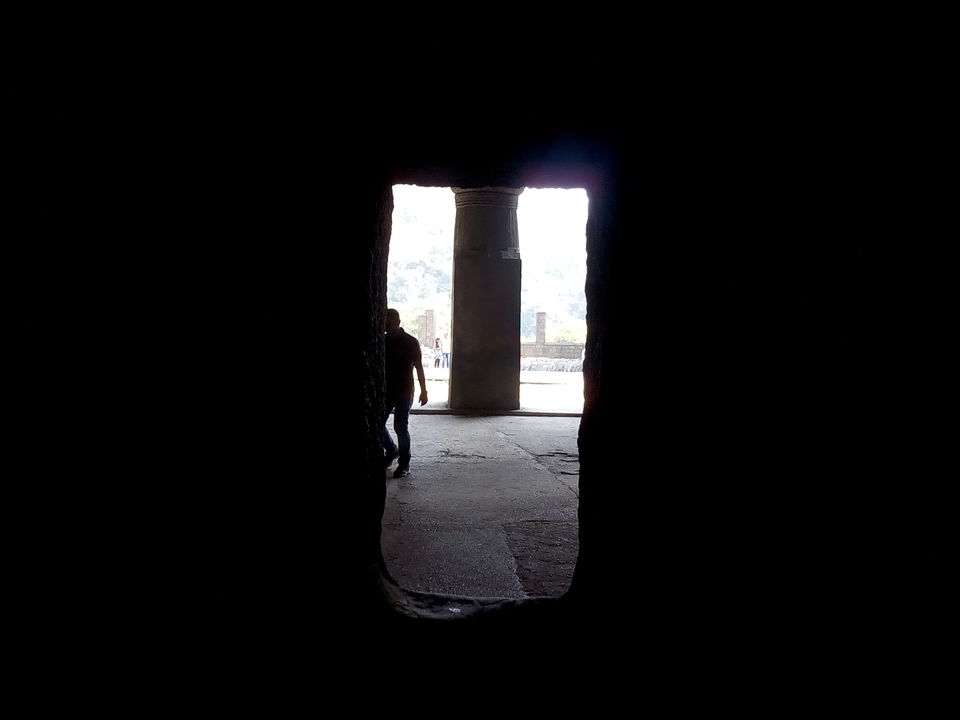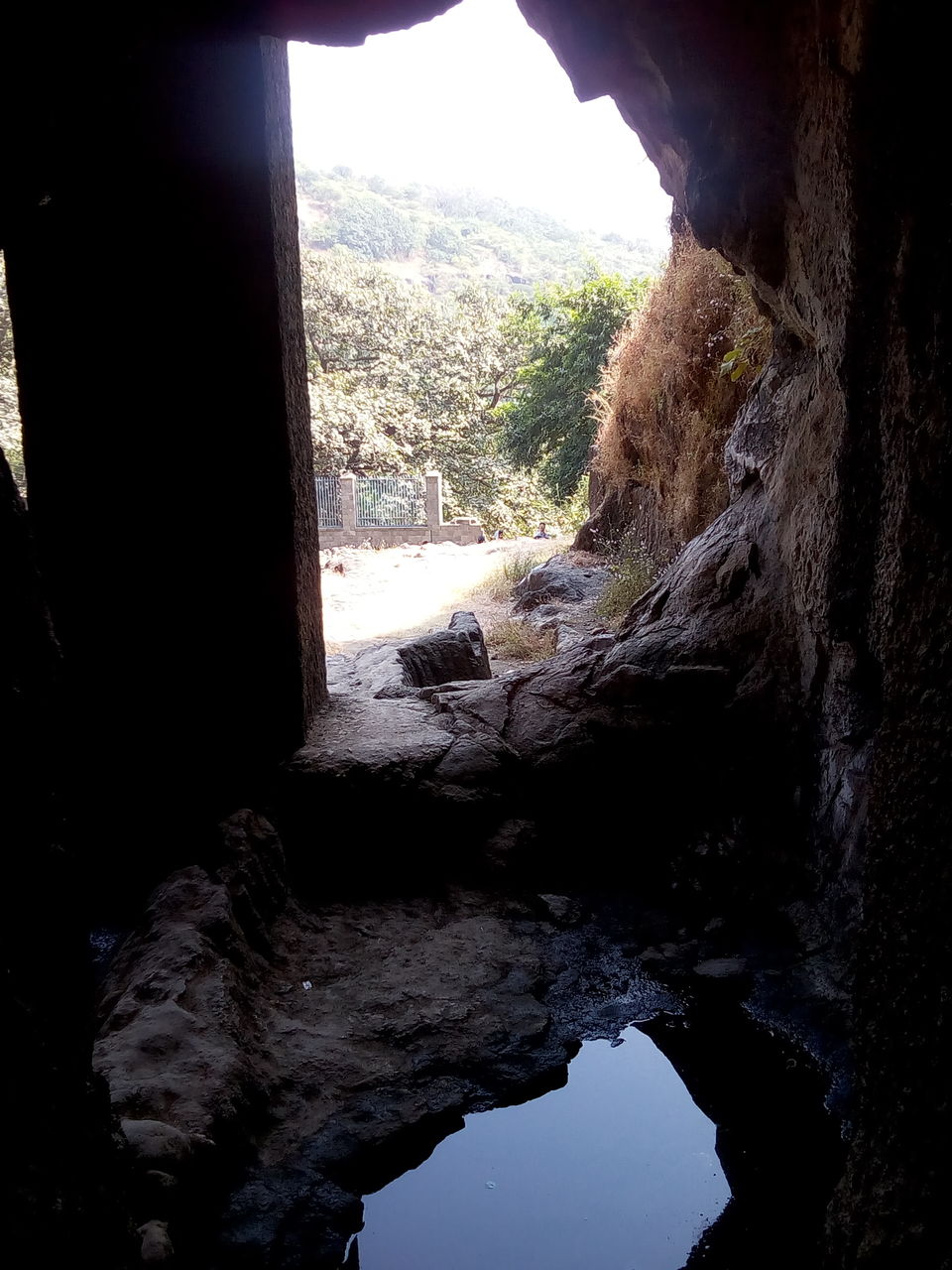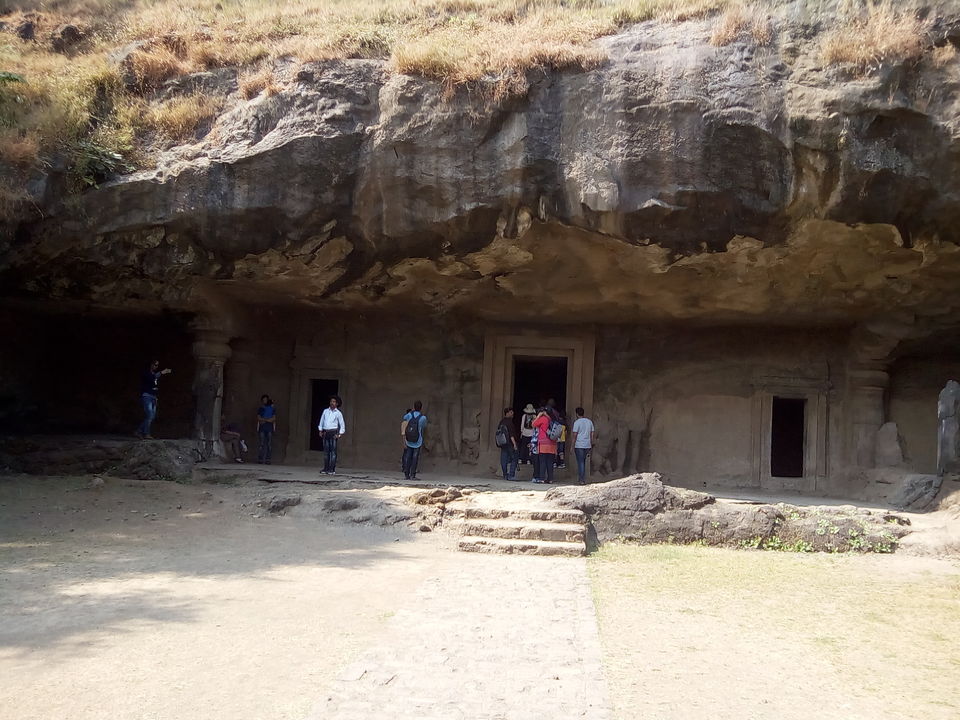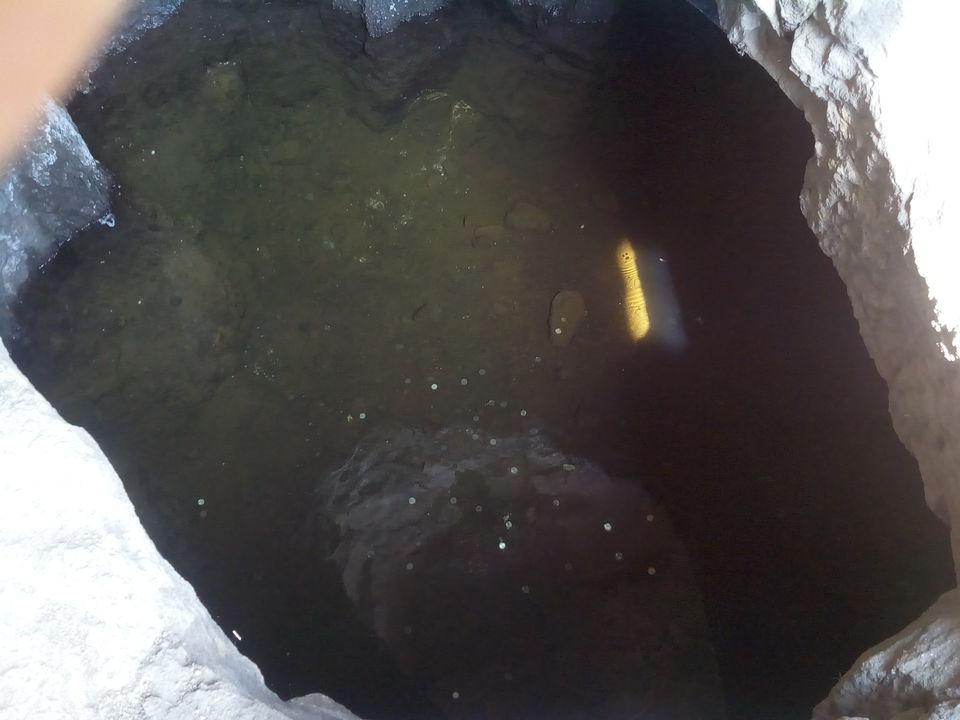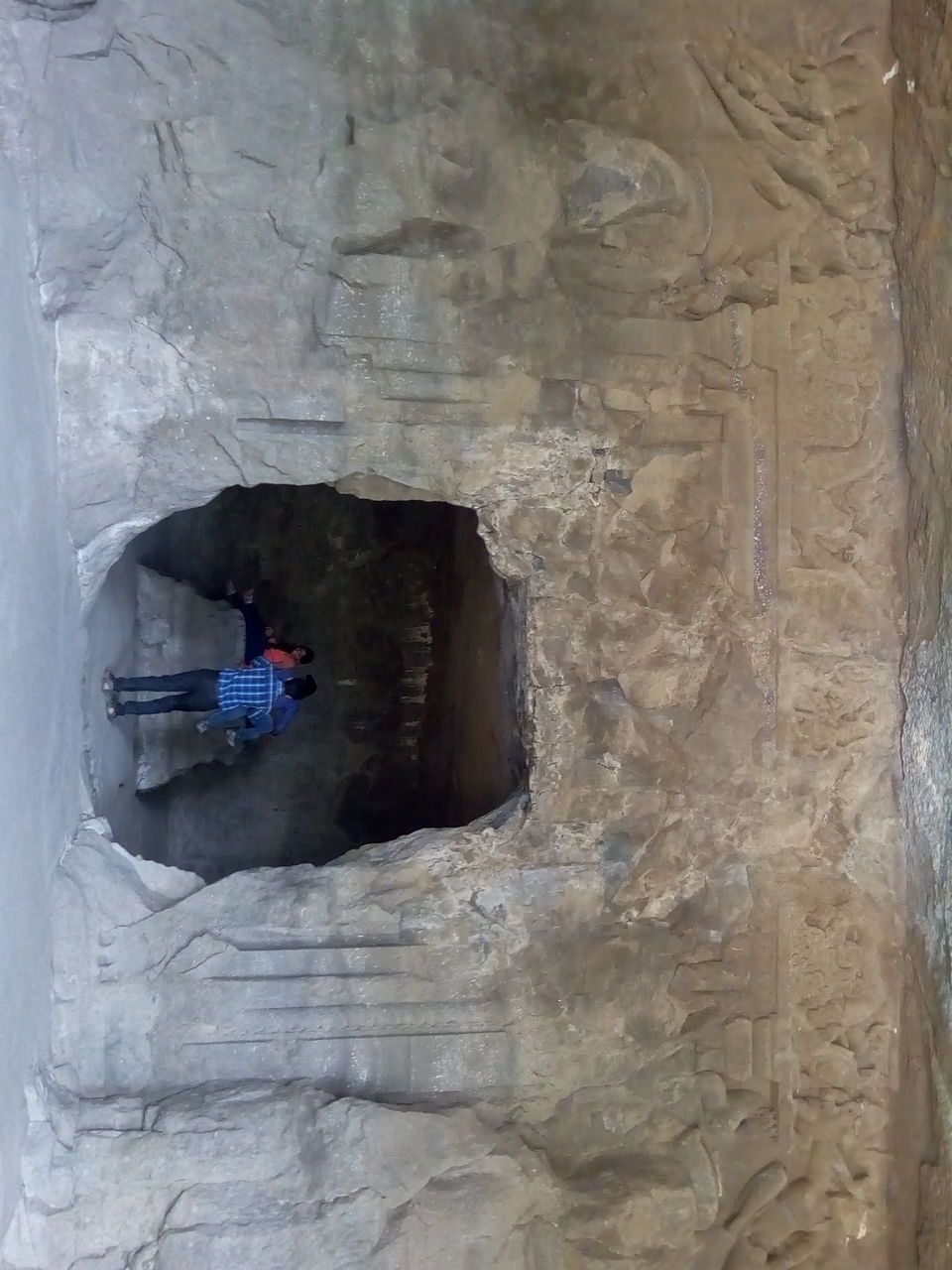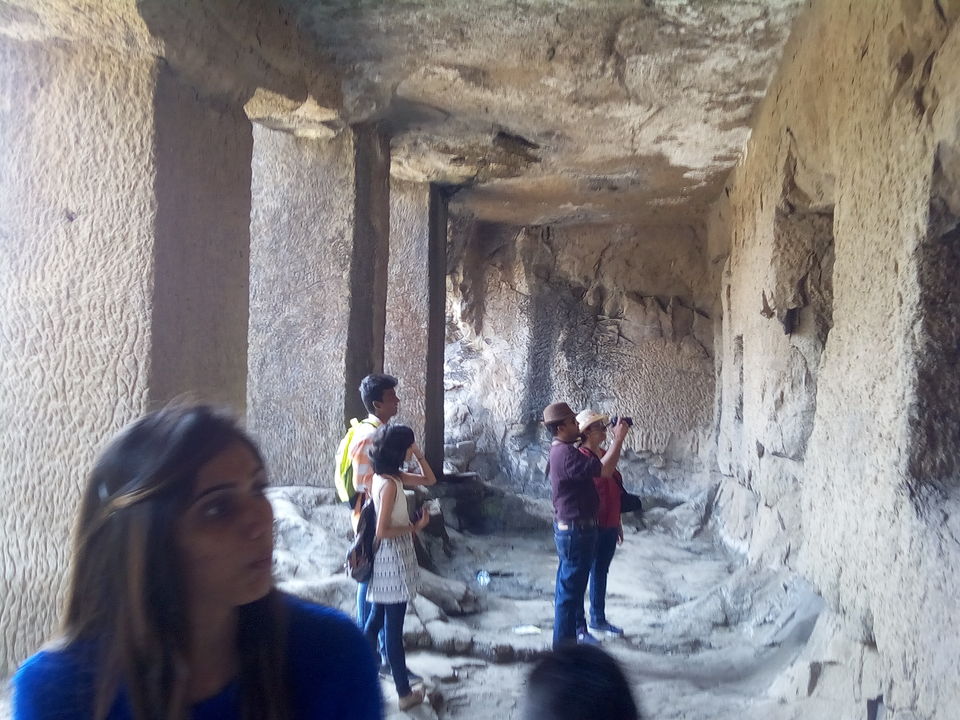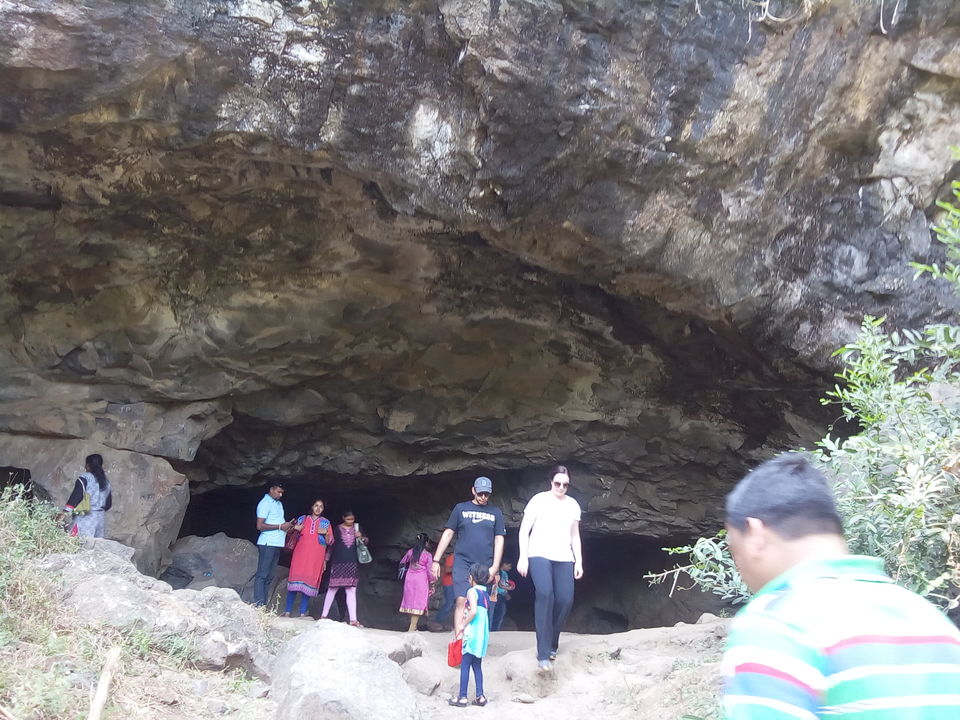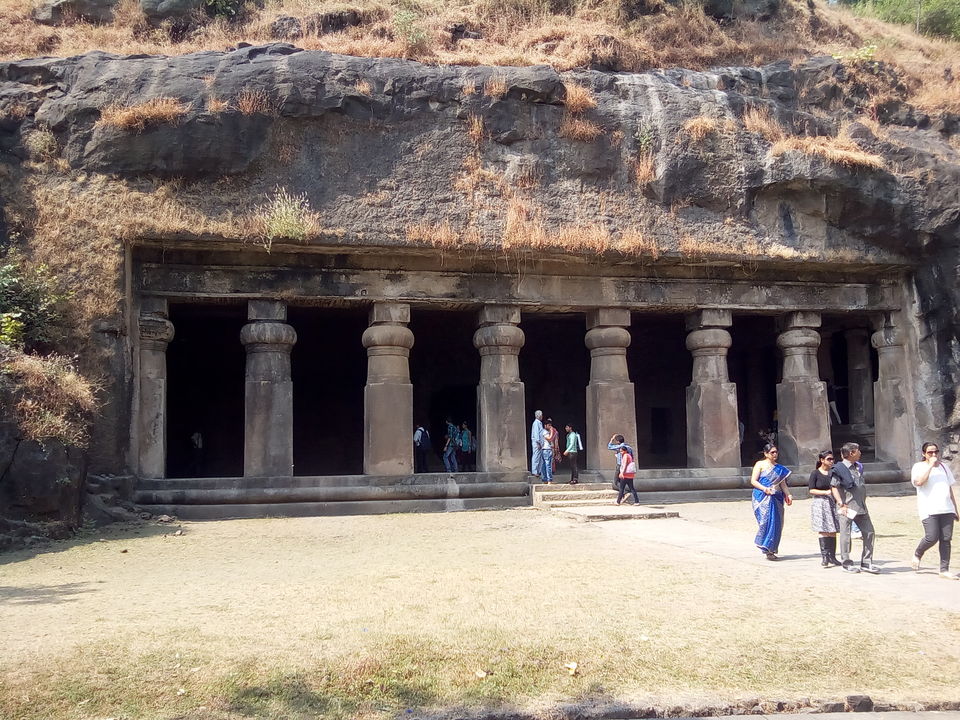 This area is surrounded by jungles and mangroves here you can find many animals. But monkey are one of them who creates nuisance at site. Please i am request to all who read this blog please don't feed animal by yourself . They become habituated and attack on tourists to get their foodstuff. i found many monkeys suddenly attack on groups who eat food on their hand. They suddenly grab you bag and run away or may chase you to grab it. So don't eat in front of them and hold your bag firmly.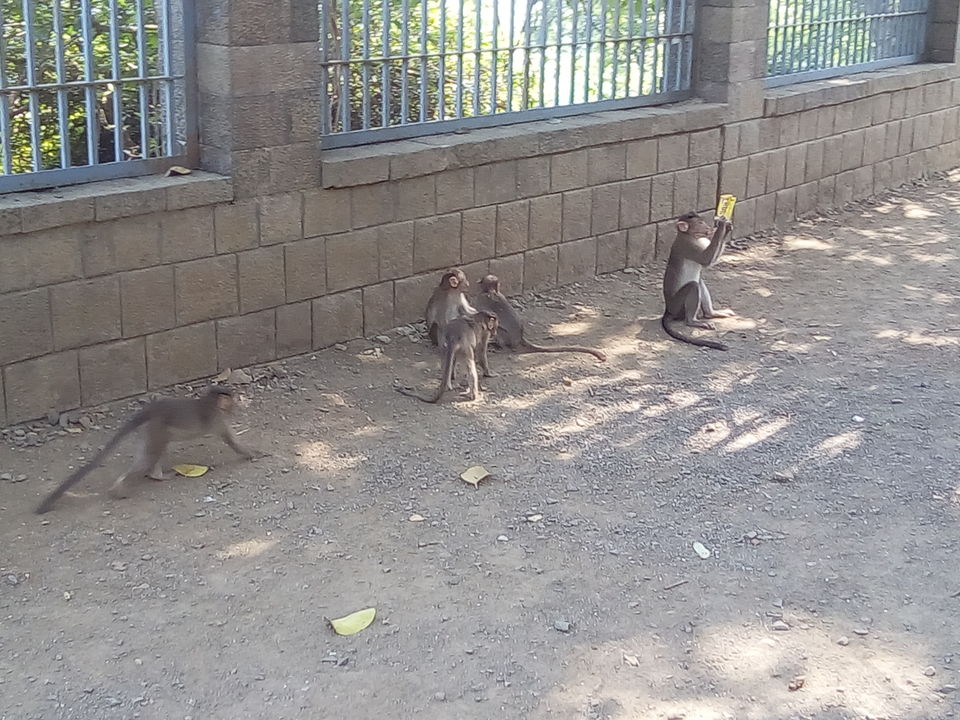 Then after enjoy history it's time to take lunch. i took lunch at Chalukya restaurant which is powered by Maharashtra Tourism Development corporation (MTDC). you can enjoy food with beautiful sightseeing at here. The food were really tasty specially cheese omelet.Then i went to Cannon hill where 2 old time cannon kept here for battle in old times. The track of cannon hill really tricky because there is no perfect road of steps available here. You have to walk upward to reach on hill. During that time you can enjoy the beauty of sea and island which come that time.
After climb down from cannon hill it's time to go home because last timing of boat going to mumbai is 6:30 pm in evening. So i again reached near railway station then to port to catch ferry. This time i seat on deck of boat to get beautiful site of sea and island. During that time i found many seagulls flying around boat. That was beautiful to see but reality was that some tourist feed fryums to them feed like pigeons. It was beautiful but we all responsible for that.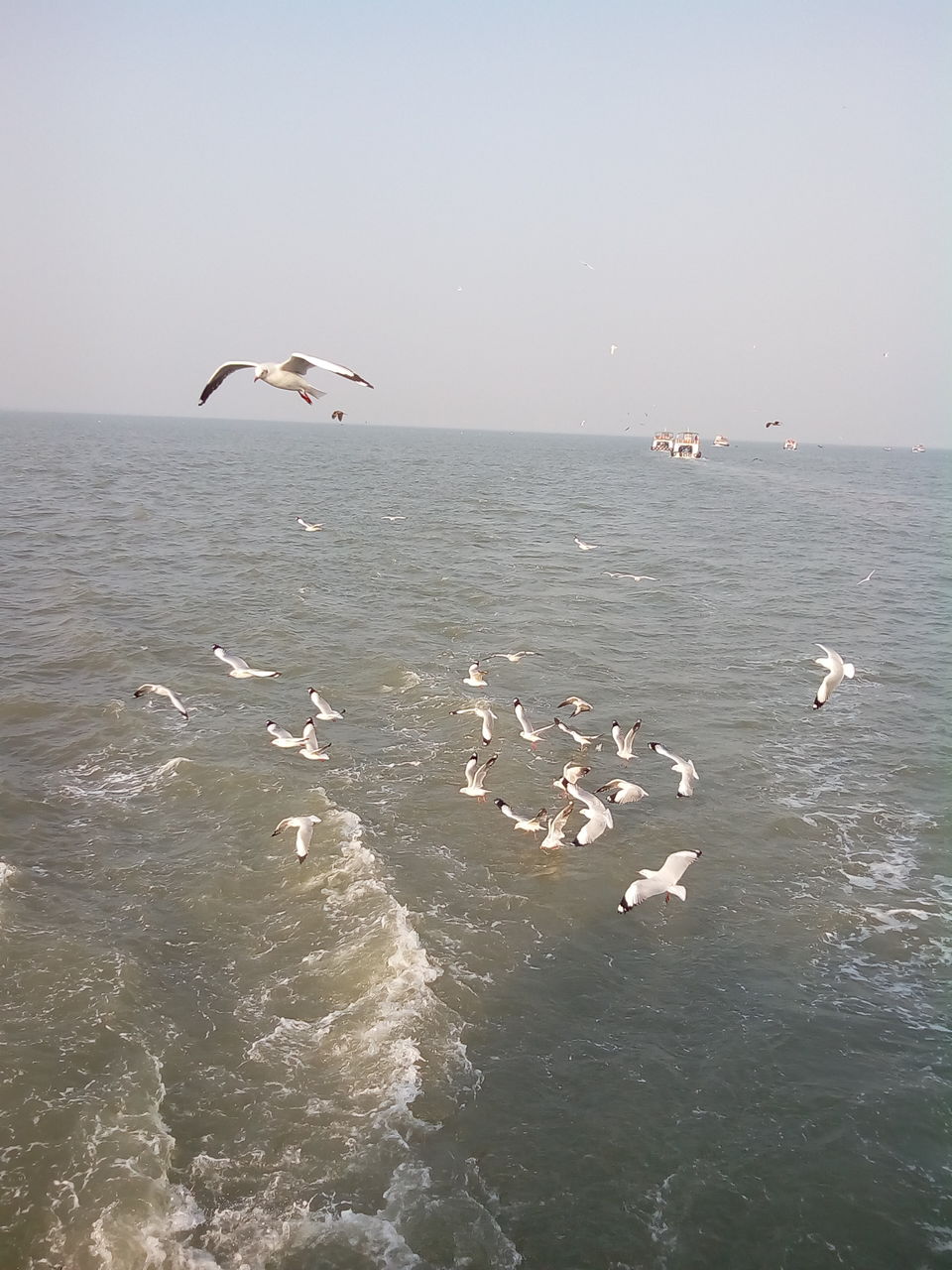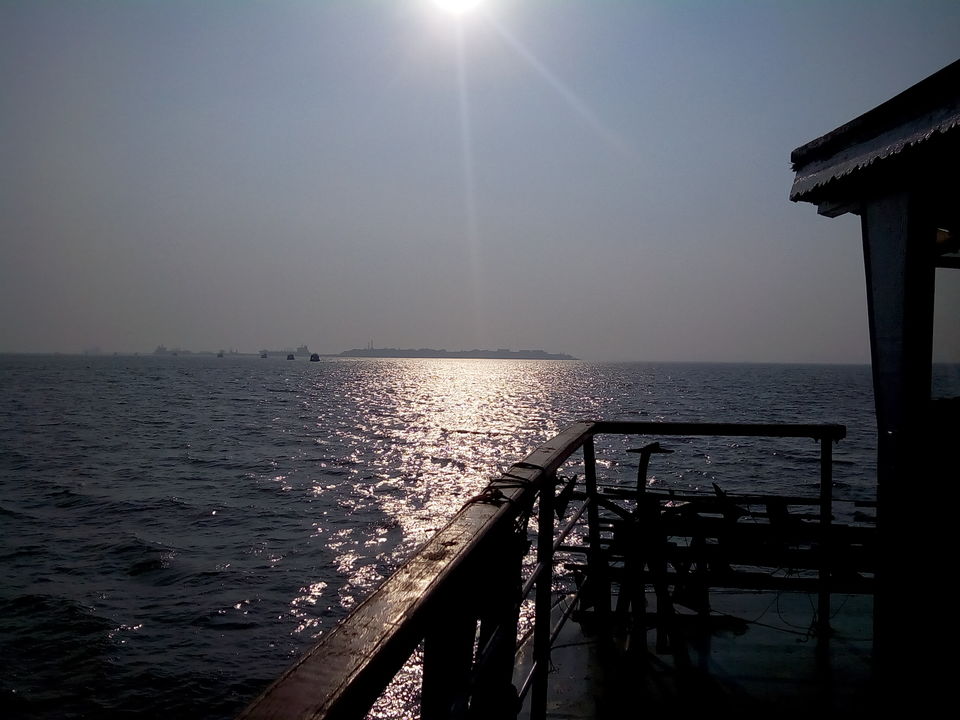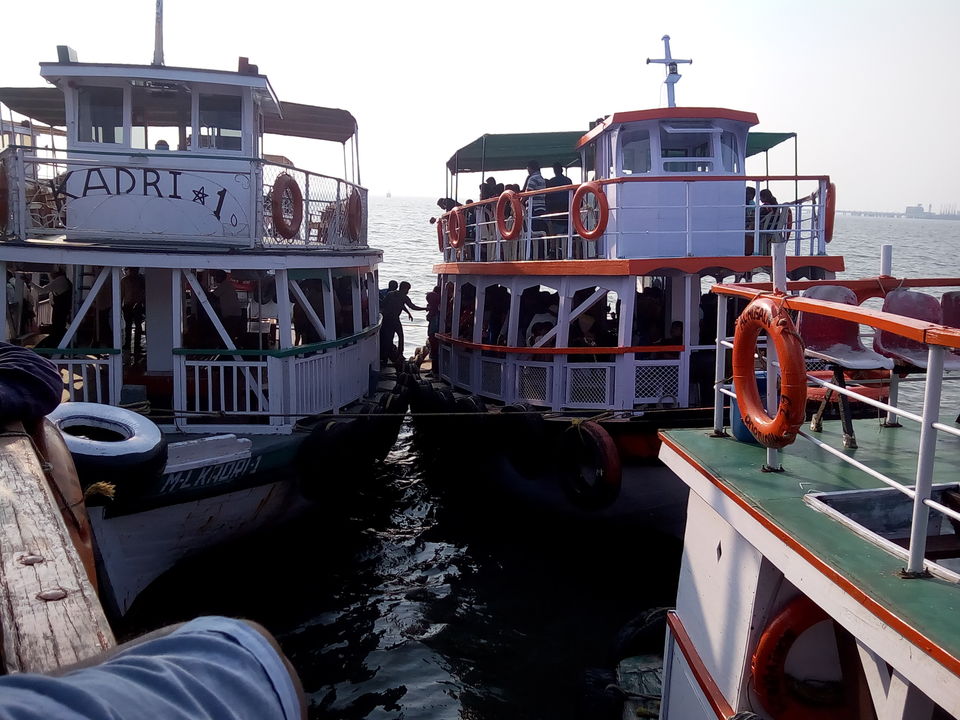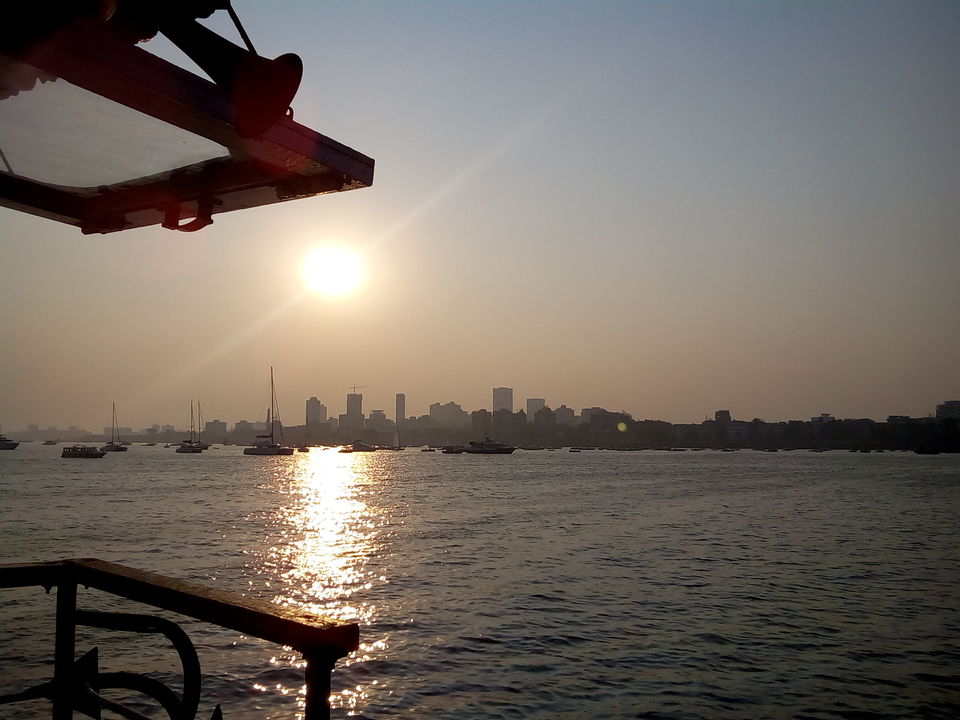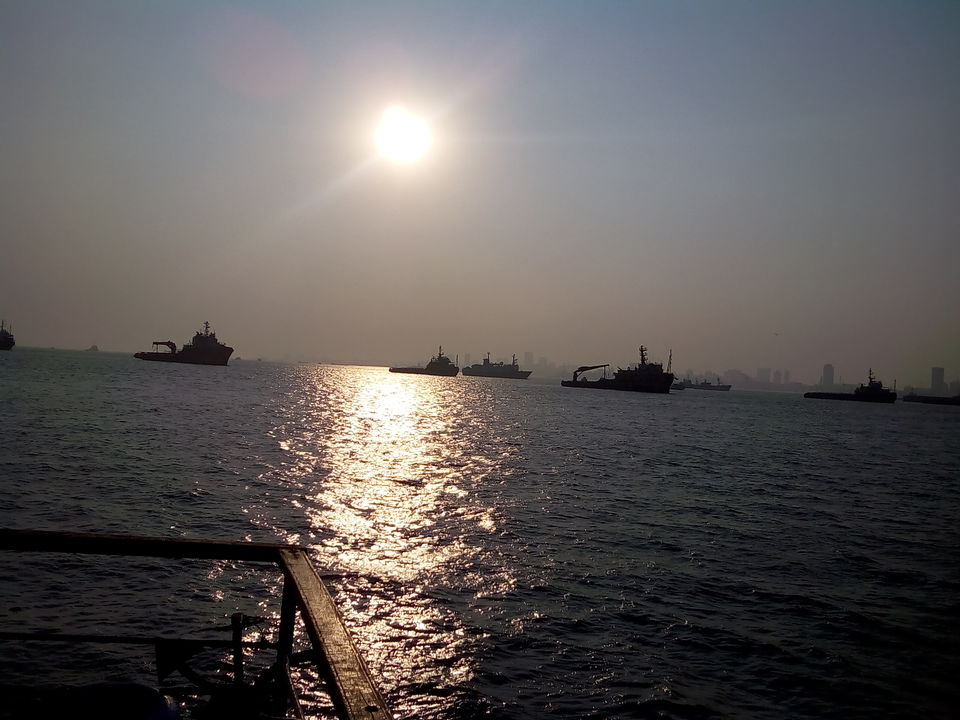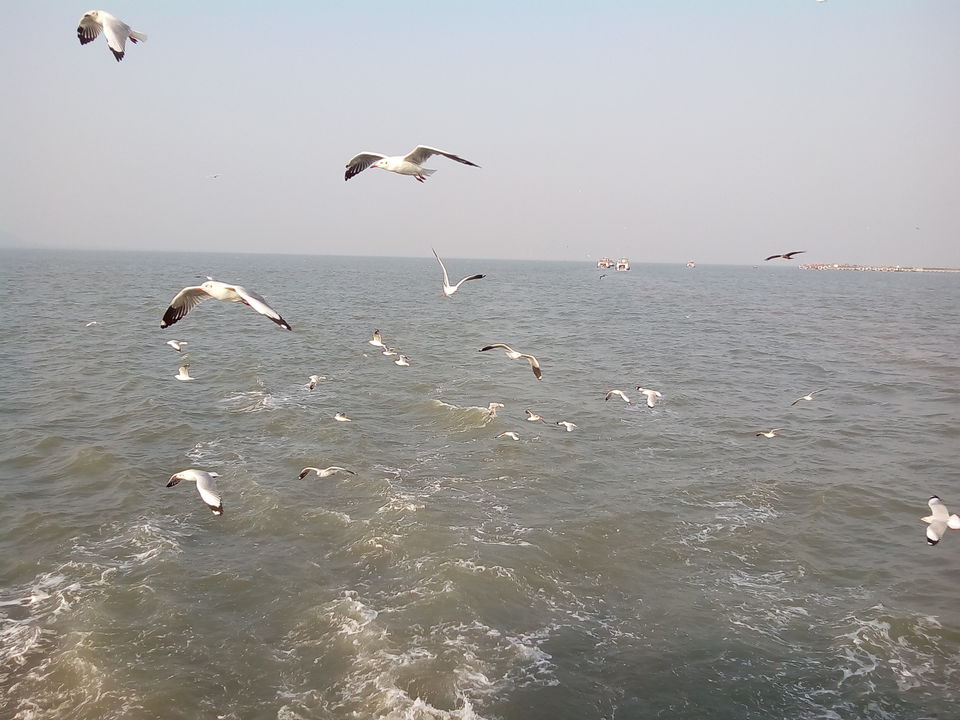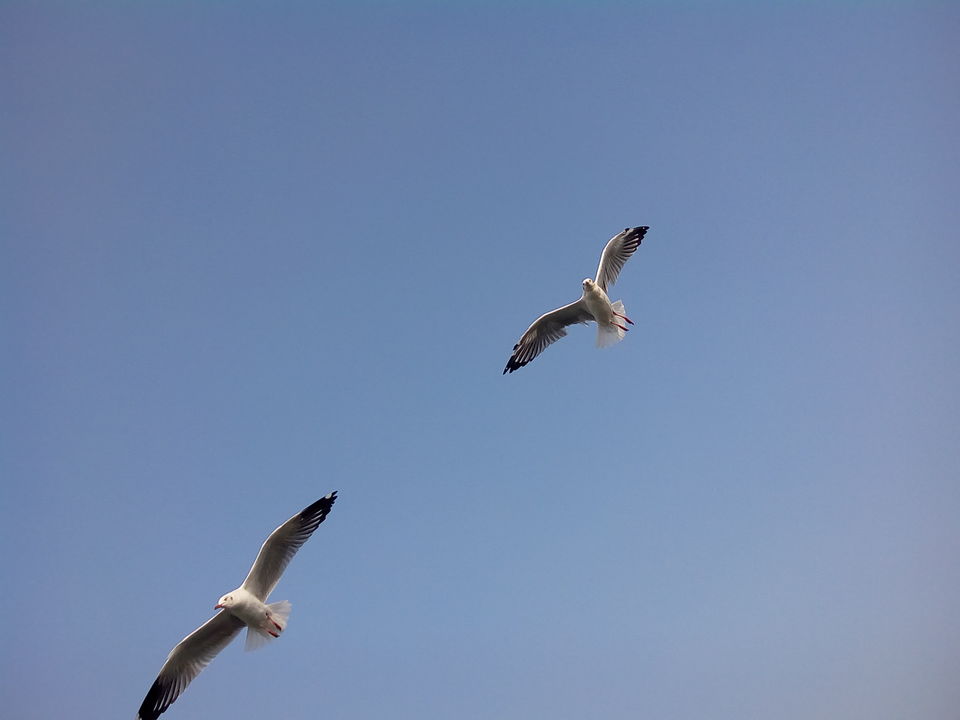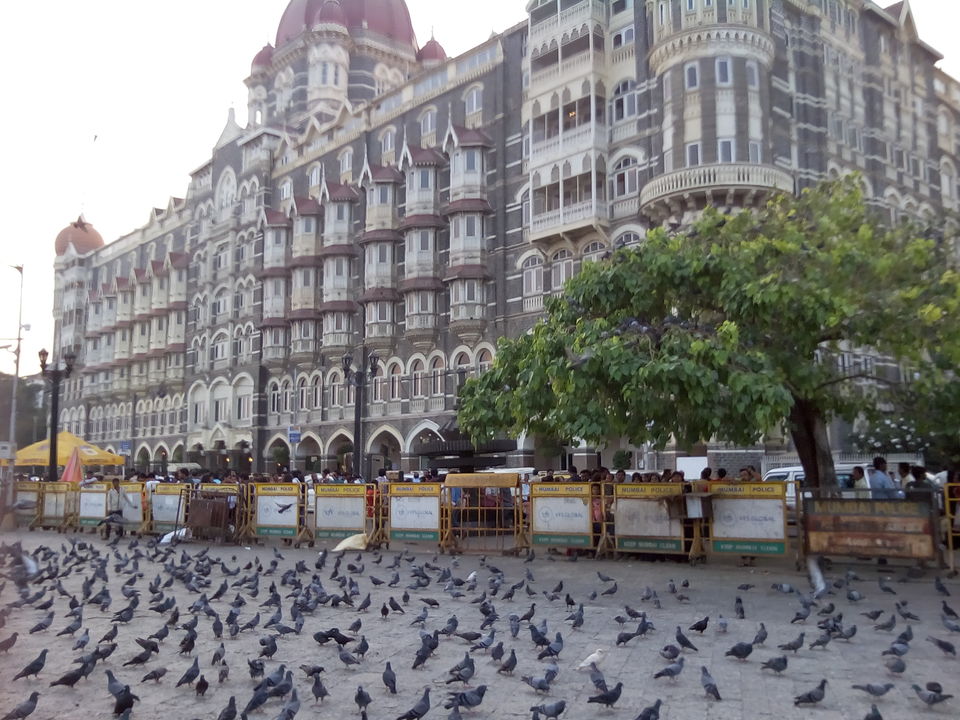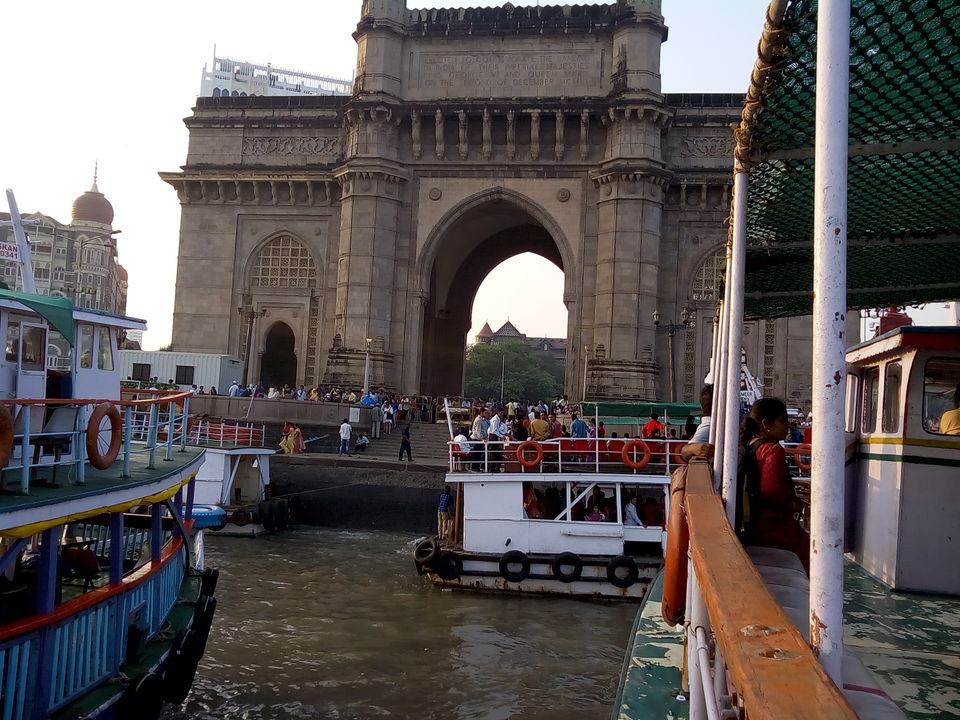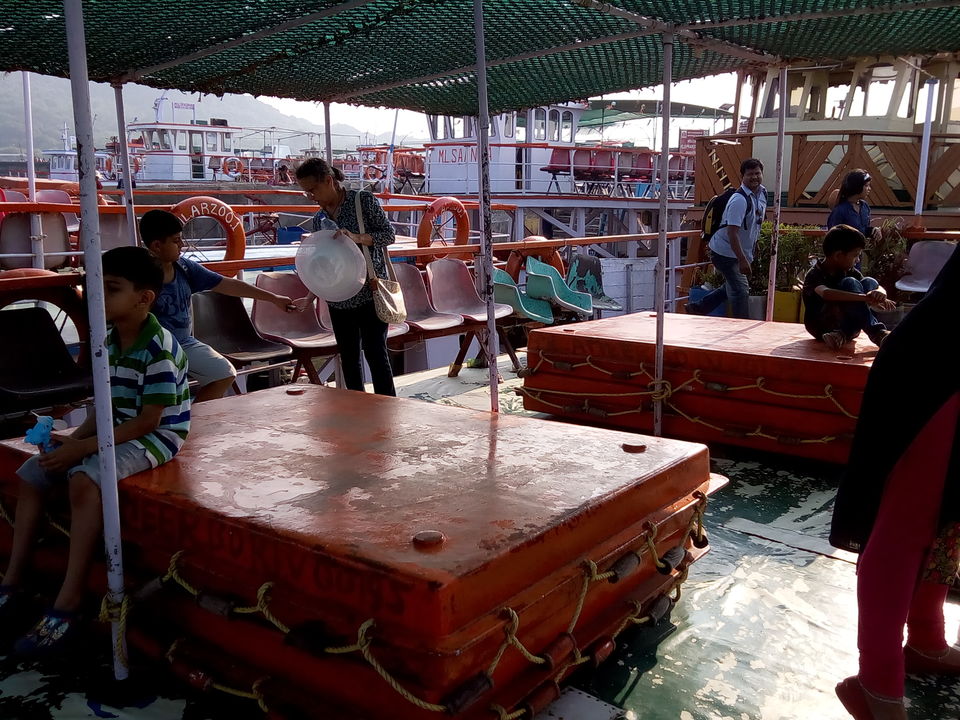 Then sun start setting toward west. Whole sea shines bright in golden colours. You can see city building in background which showed that we reached near to mumbai. Then we reached near gateway of india. Then going home by local train from Churchgate station. Really it was really memorable and refreshing weekend getaway.