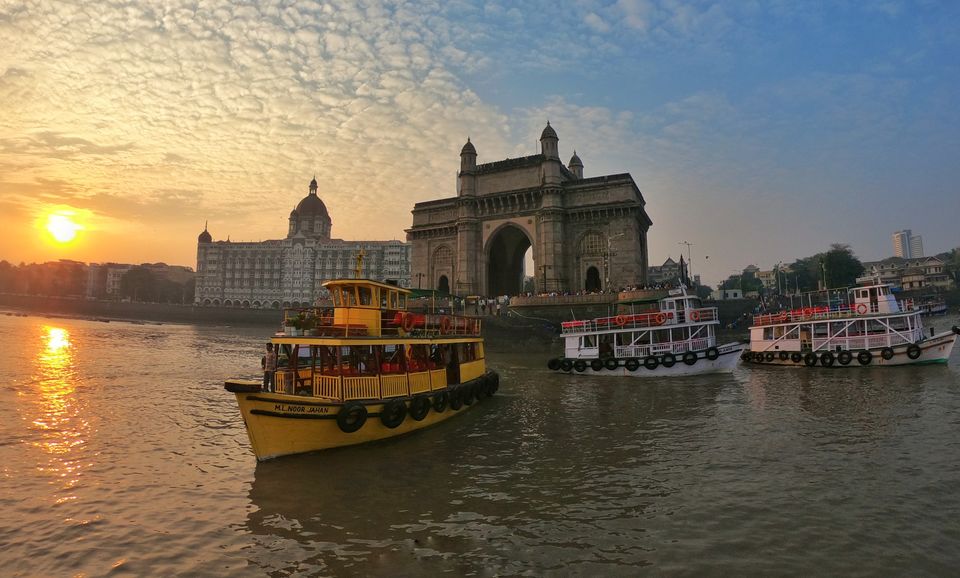 Elephanta island is a beautiful place with lots of caves situated at around 10 km away from the gateway of India. the best part of it is the journey from Gateway of India to the Elephanta Island.
The mode of transport is through water. there are two types of boats to travel from gateway, viz luxury type and the economy type. through economy type cost Rs 140 (return ticket), luxury type is highly recommended for travelling and it cost Rs 200 (return ticket). It is advisable to seat on the lower deck while travelling to island from gateway because of the sunny weather however it is eye pleasing and recommended to sit on the upper deck while travelling from Island to Gateway back. They collect Rs 10 inside the boat to sit on the upper deck.
The ferry travel time is about an hour. Boats from Gateway to Elephanta starts at around 9 am and continues till 2 pm. the frequency of boat is also good, typically they leave with a gap of half an hour. Also note, Elephanta Caves are closed on Mondays however you can still visit the island and have some fun.
The first return boat leaves Elephanta by 12 noon. The last boat leaves at 5 pm. It is advisable to leave from the Island after 4 pm, as on the return journey you would get to see a fine view of the Mumbai Harbor with beautiful sunset and also birds flying across the boat. don't forget to carry chips or some eatables to feed them and enjoy the beauty.
Once you reach the Island, you can either walk to the entrance or take toy train. it is just around 200-300 m walk so walking wont take much time. At the entrance of the Island you have to pay a fee of Rs 5 and then starts the trek to the caves. you have to climb the stairs and it takes around 30 mins to reach the caves. On your journey to the caves you can do some good street shopping and photography. but beware of the naughty monkeys, better not to carry any eatables in your hand. At the entrance of caves you have to pay Rs. 40. caves are beautiful to relax and do some wonderful photography playing with lights and shadows. You can also visit 02 cannons on the island, however they are not so attractive.