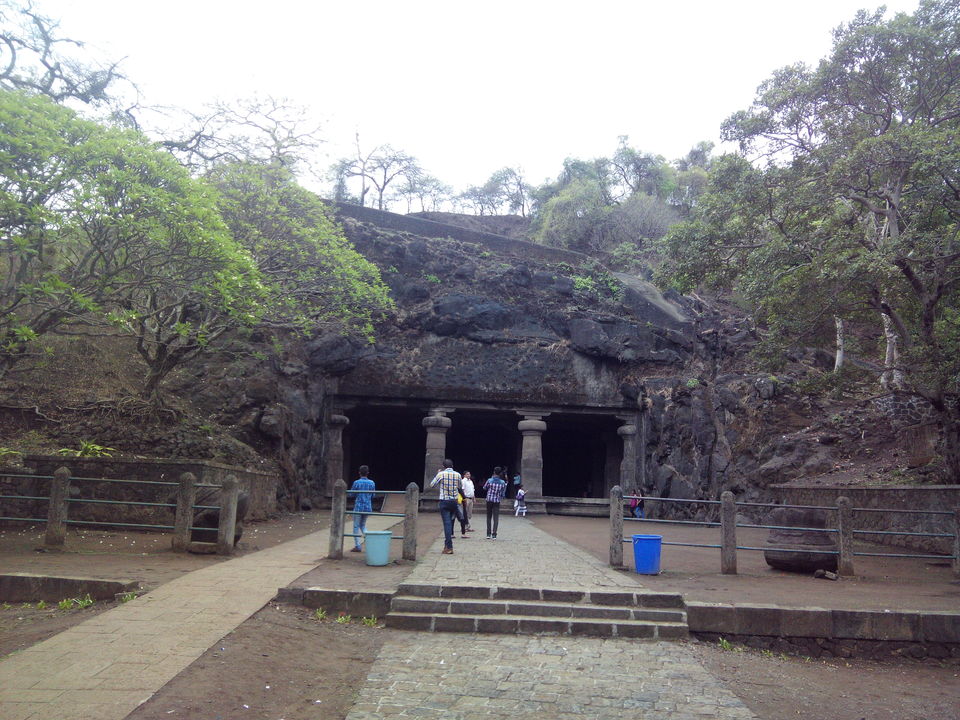 Location Historic Brief: This Gharapuri island lies in the southern tip of Aamchi Mumbai, which is a hour ride in ferry from Gateway of India. This island hosts a series of sculpted caves, chambers, courtyards and massive shrines dated between 6th and 8th century. There are total seven caves sorted into two groups based on religion such as Five caves of Hindi Gods and Two caves of Buddhism.
These caves are kind of "Unknown date and attribution" as there is no clear source of construction of these caves in history. But still there are floating stories that these caves belong from the time period of Silhara Kings who ruled Konkan and Mumbai region with their ferocious clan tactics. Even Pulkesin II - Chalukya Dynasty prince rejoiced his victory by constructing the Lord shiva statue in this island. Where several beautiful and historic statues, shrines has been defaced and damaged by the Portuguese. Gharapuri caves has been renamed to Elephanta caves by the Portuguese in honor of a huge black stone elephant statue during their arrival. Where the elephant statue is now current placed for display in Jijamata Udyaan zoo in Mumbai.
Travel Note/Tips: Cave remains open for public visit all days of the week from 9AM to 5PM except Mondays. Ferry price: 120/adult & 90/Child. One day trip for people residing in and around Mumbai.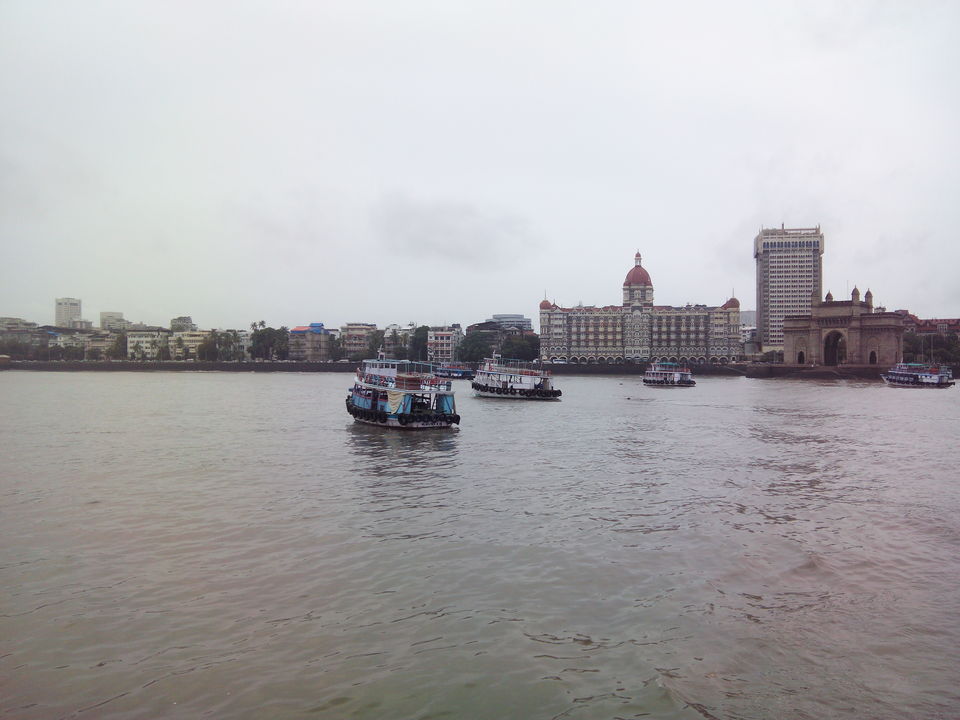 If you have visited Mumbai you would already know this place, The Gateway of India where the immense beauty of Mumbai rejoices every day filled with Love, Breeze, Colors, History, Eatery and much more to explore... You can find the ferries lined up shooting towards various destinations. Among which you can inquire for the one heading to Elephanta cave.
On your ferry journey you can experience the eleutheromania within you and can sight the beauty of the Mumbai horizon. You can notice several ship yards and oil loading stations which resides towards eastern side of your ferry route. After 40 to 50min of Ferry ride you will start approaching the Historic island.
Here we go...
Once there were a meter gauge toy train running from the ferry point to the village which is now not operating, so be prepared to walk along the coast until you reach this above junction point of the village which is accessible with Restaurants, Crafts shop, Eatery and Much more refreshment stalls. From here you should start your trek ascending through several steep steps to reach to the Caves.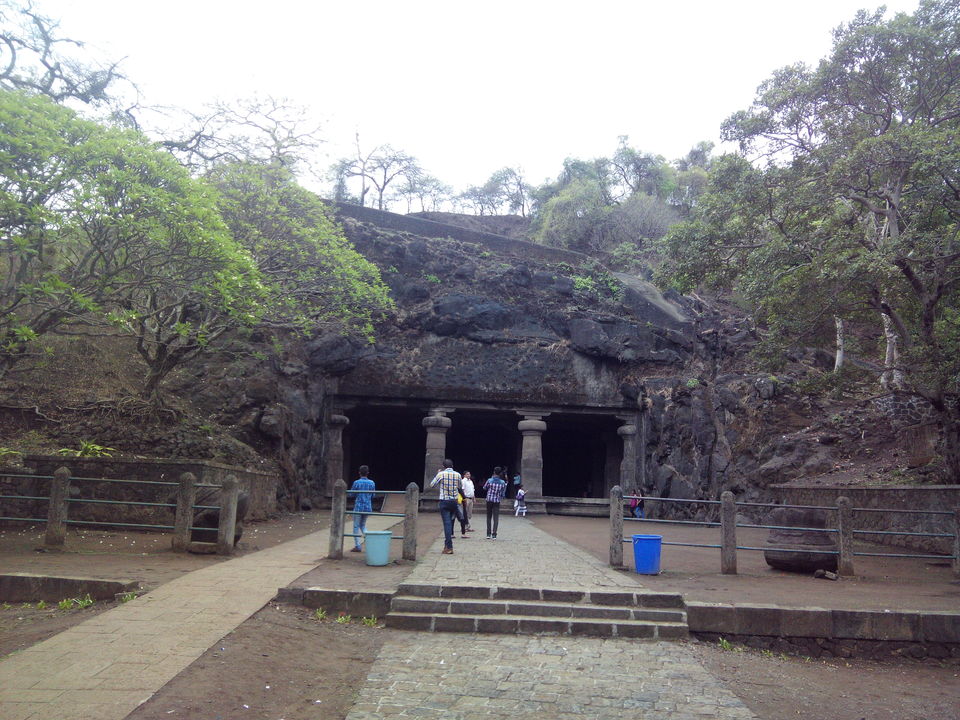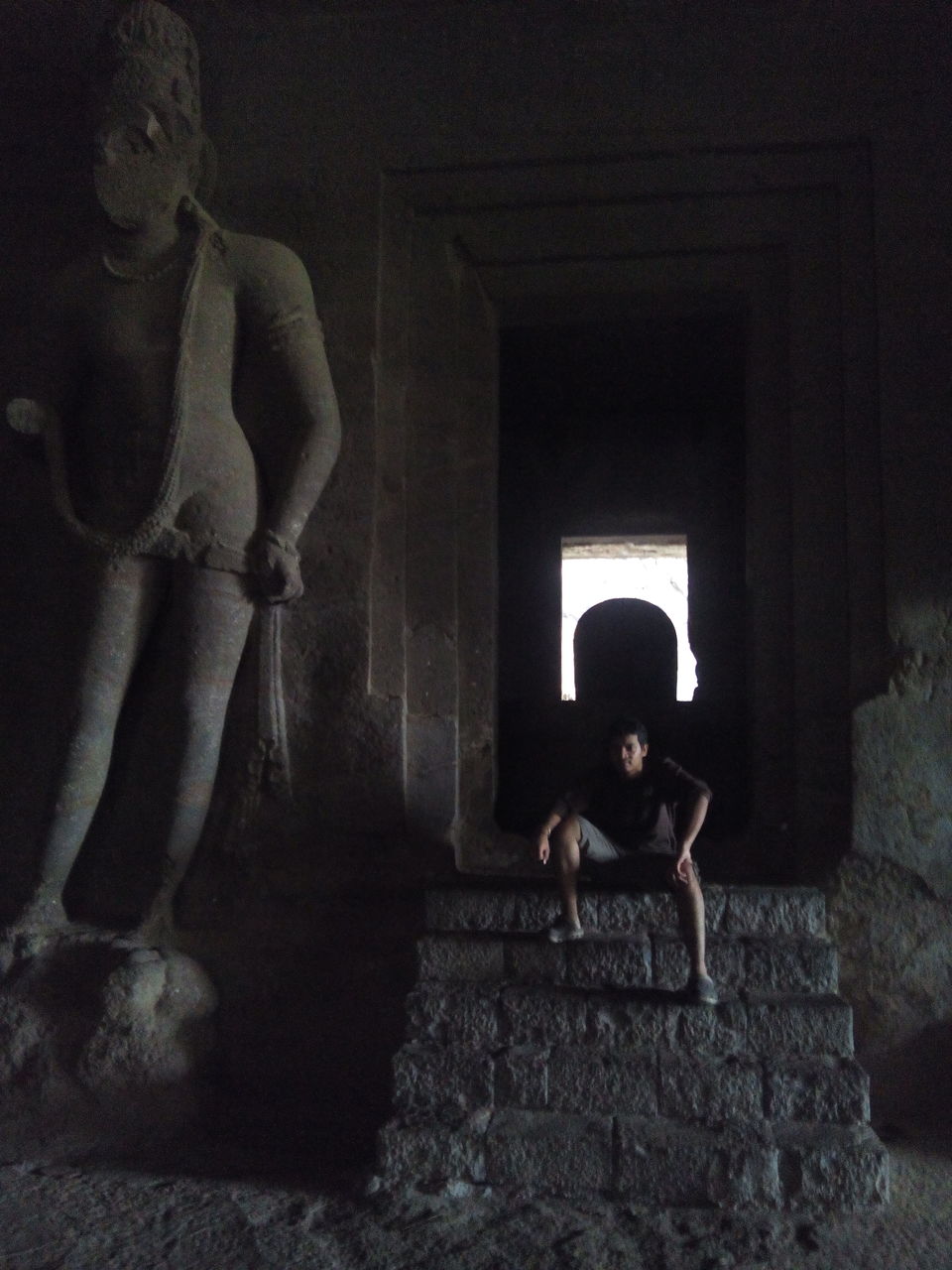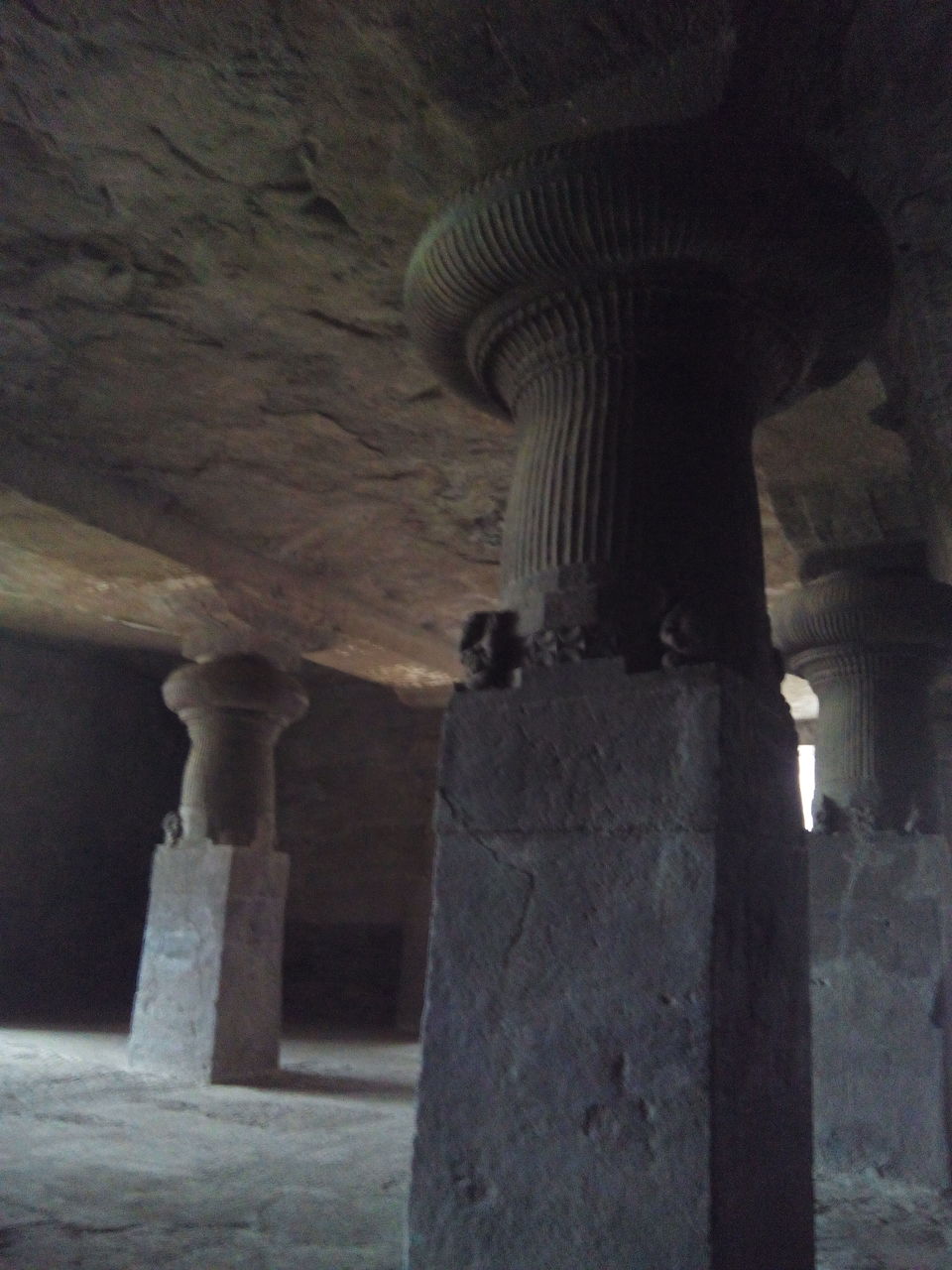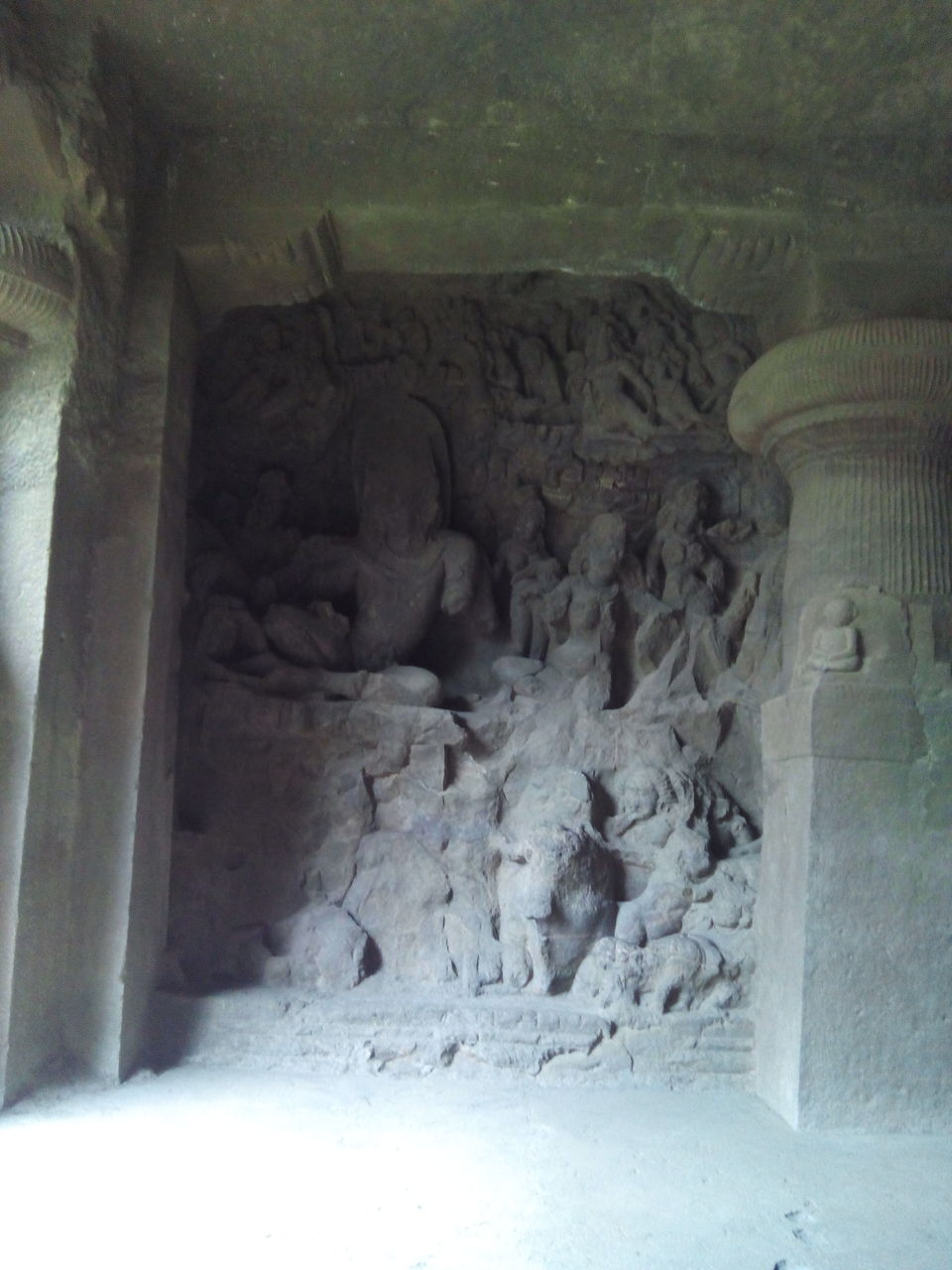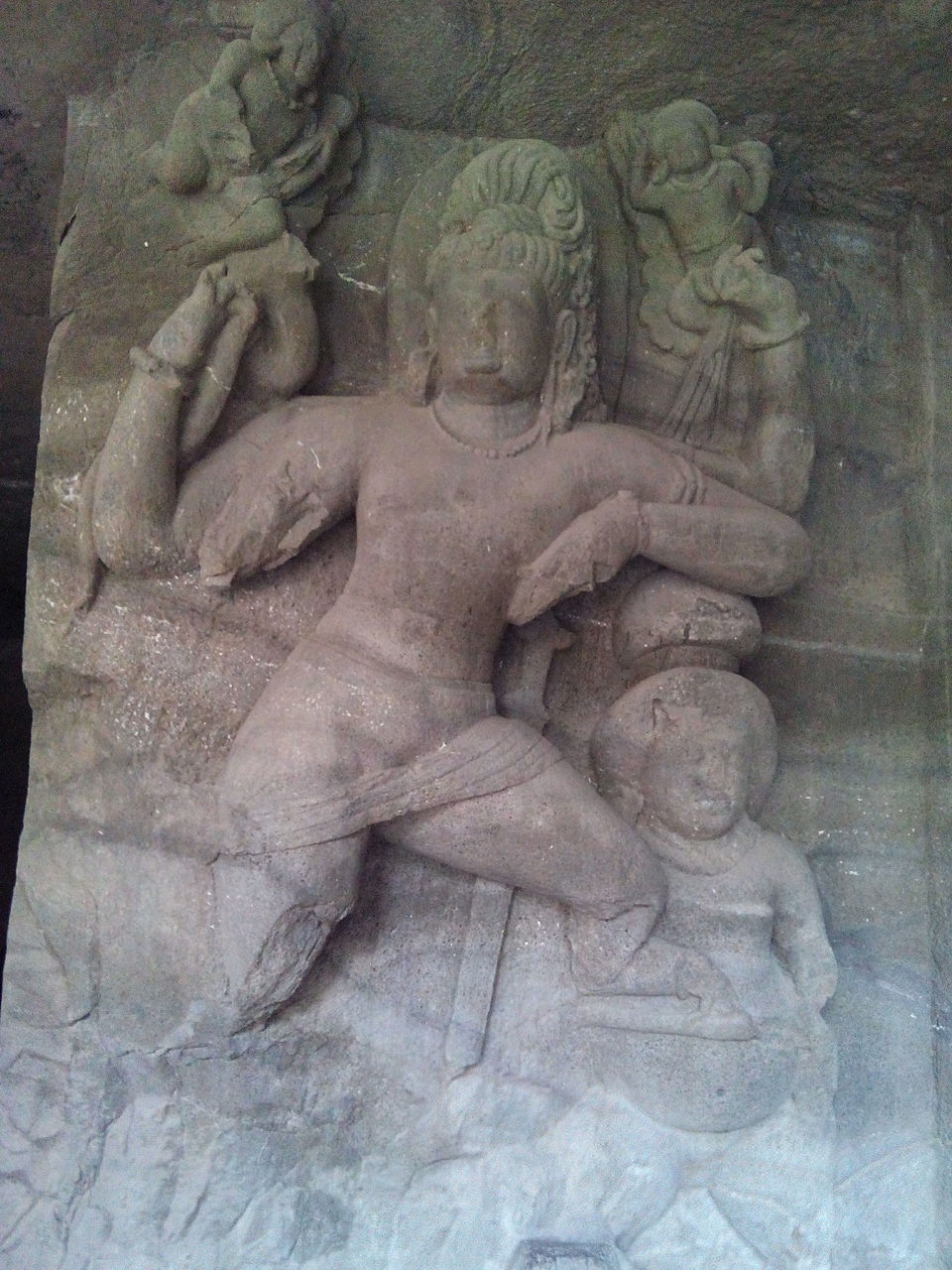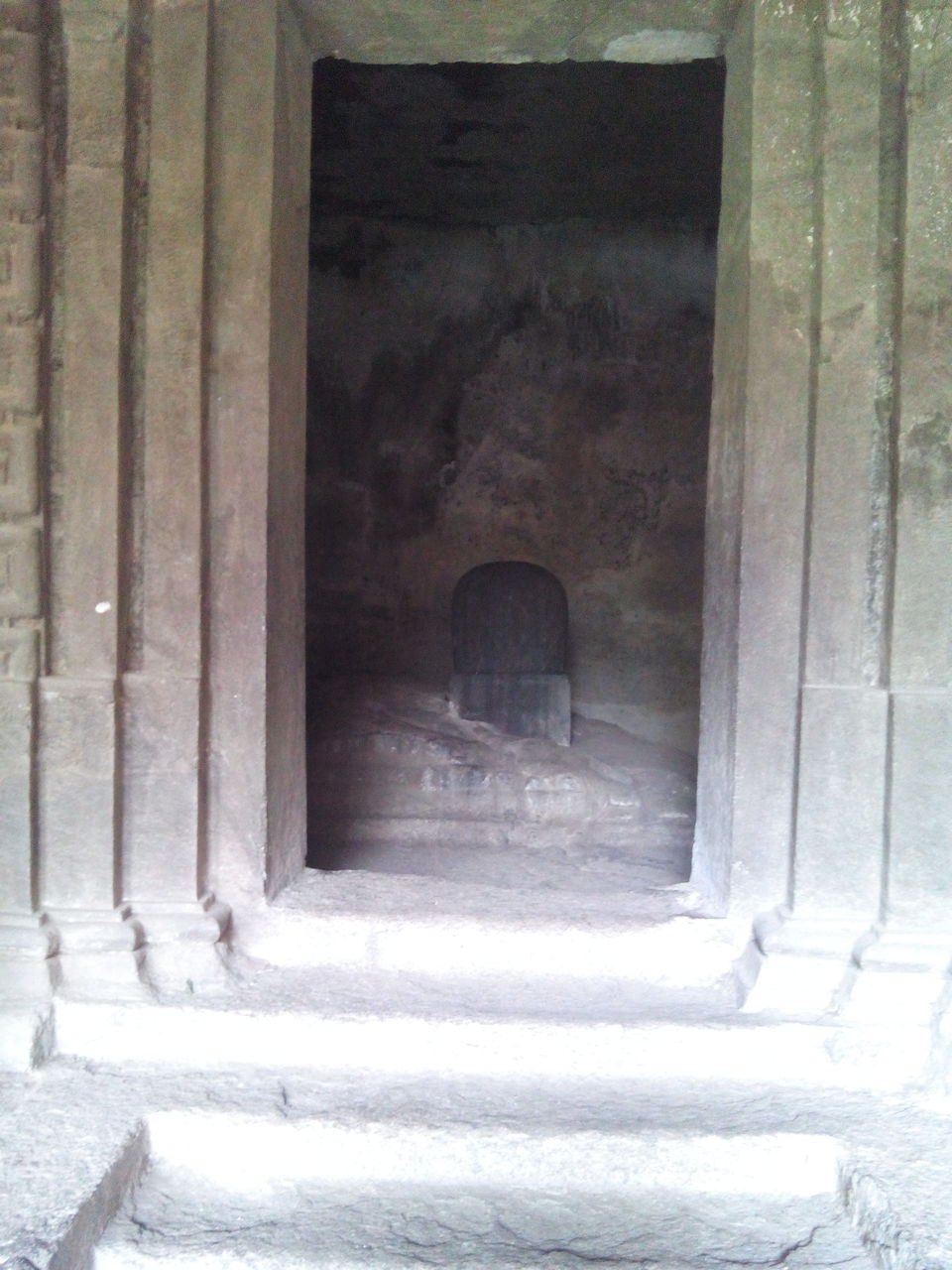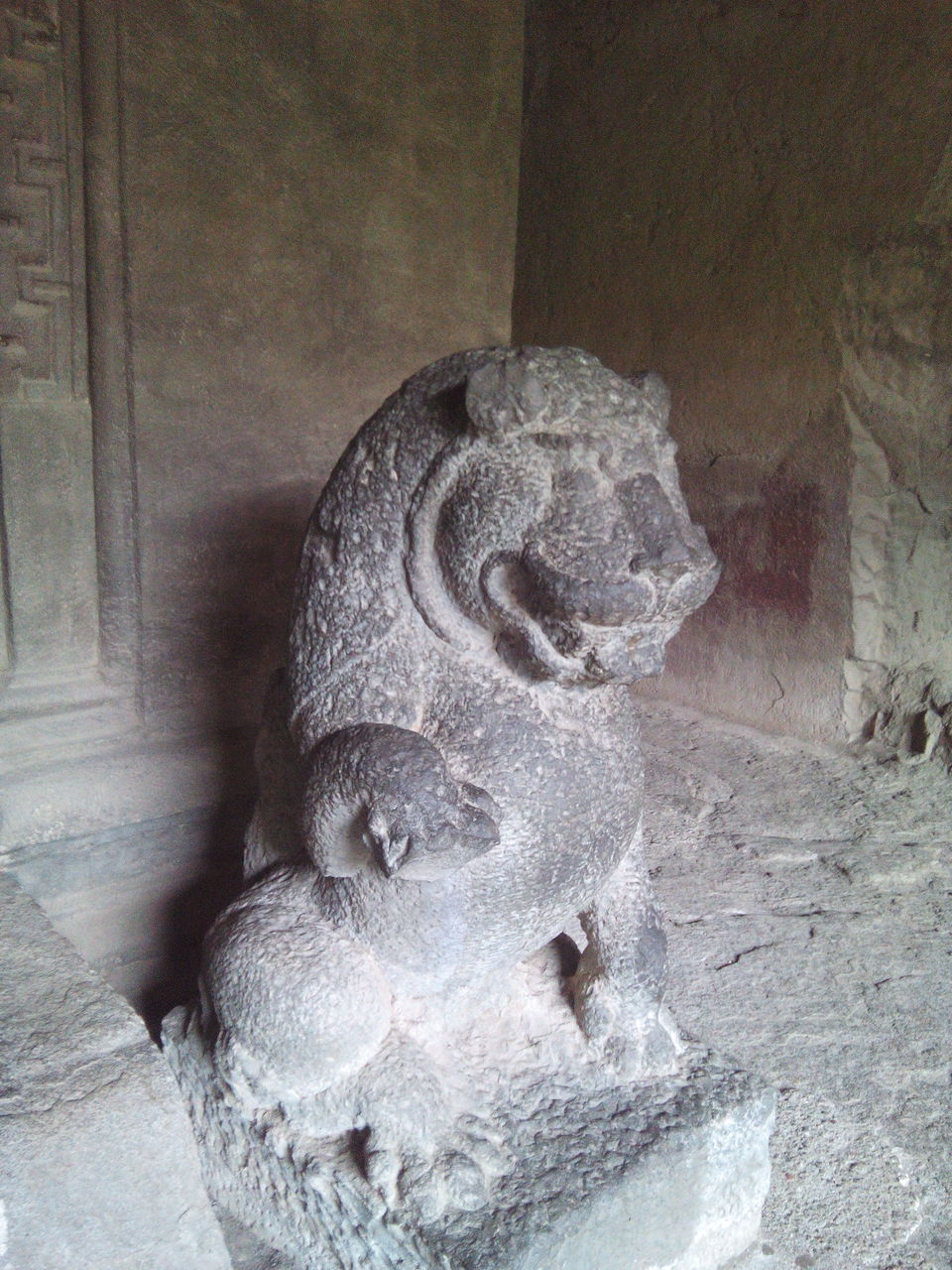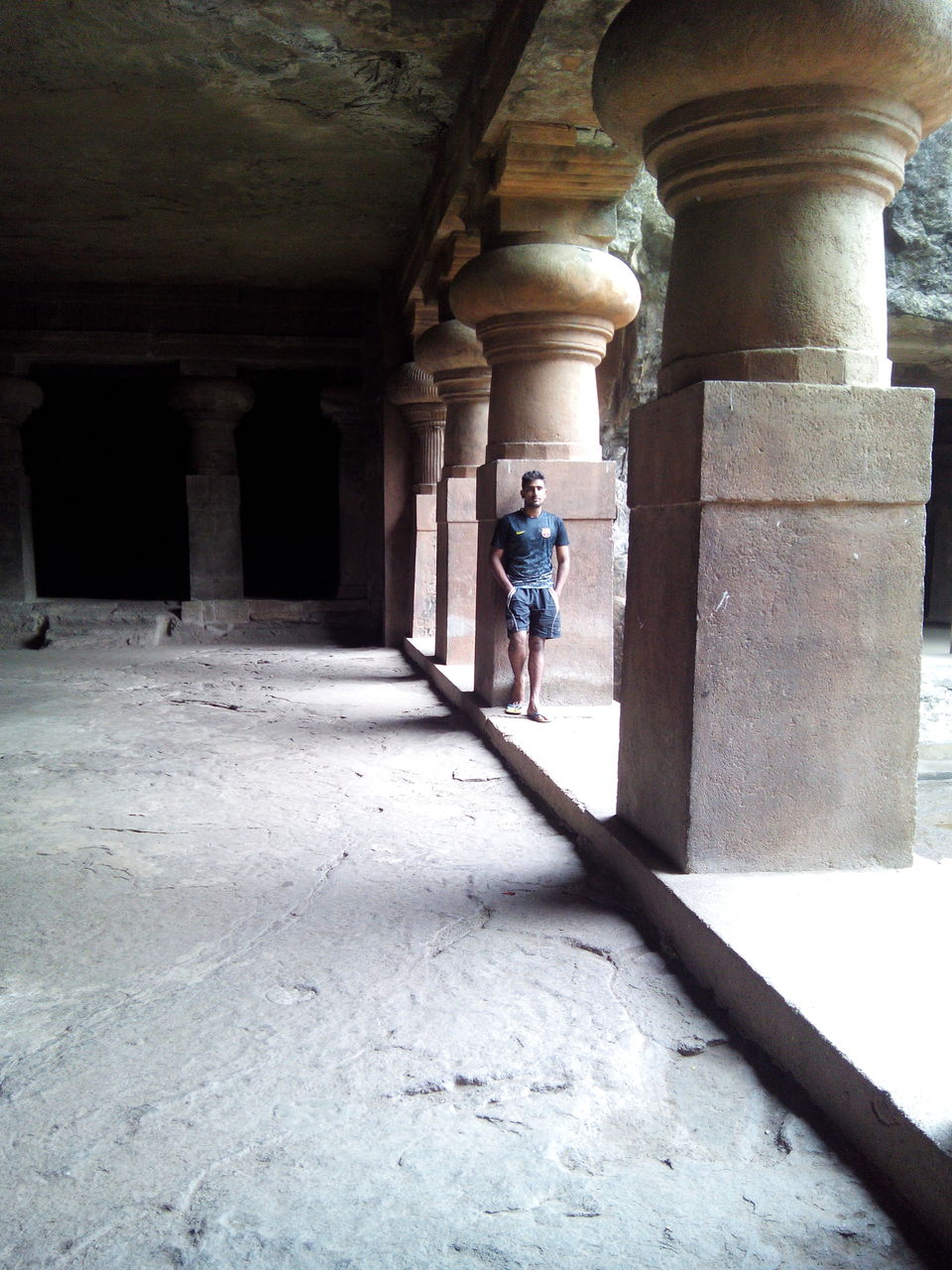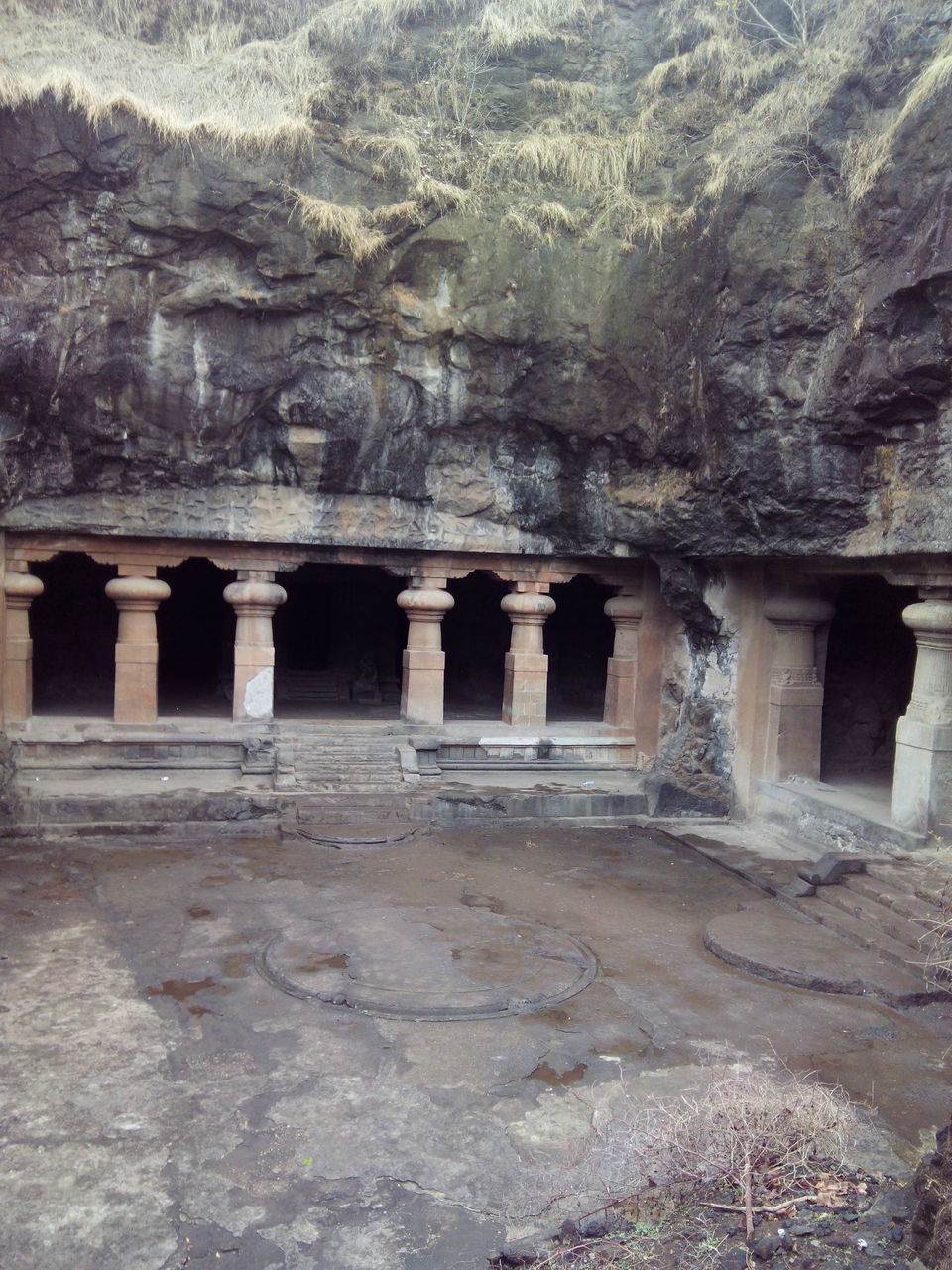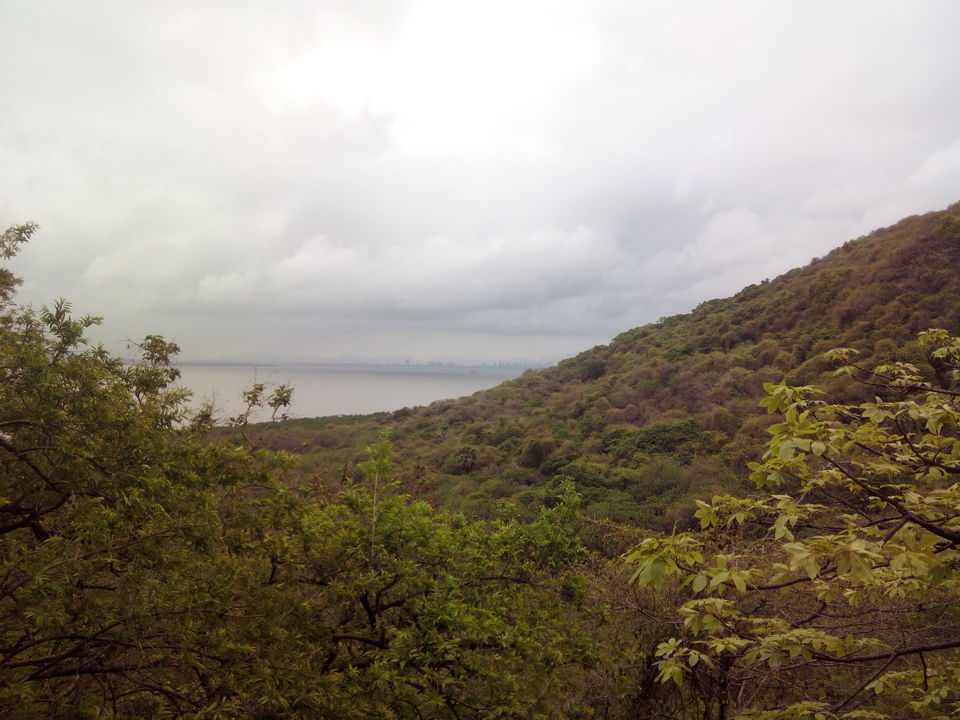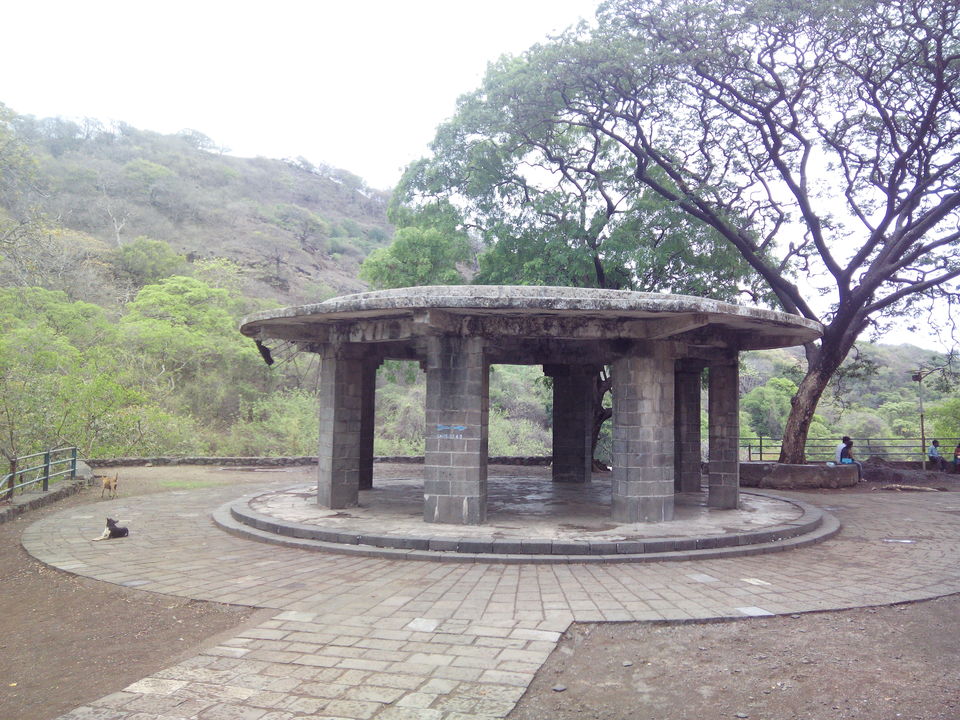 It was a awesome and rejoicing experience for a one day trip not so far from city. You can explore the beauty of Indian art of Stone cutting and their devotion towards religious aspects of life always leaves me mesmerizing and awestruck.
Lunch options:
Try covering all the caves at once as they are lined up in a row before lunch, where you can head back to the village center to enjoy your Lunch with a chilled glass of beer.
Post Lunch:
Post lunch you can rest for a hour by shade to refill your energy to explore the rest of Gharapuri. There are some more points to explore in Elephanta caves which much of the world doesn't know. Amongst them are....
1) Elephanta lake garden - Enjoy the lush greens of the island with great view in front of the water body (DAM) which includes seasonal bird watching and Boating which is active only at certain times over the year.
2) Canon point - If you are a person who loves war artifacts and historical monuments you should visit this place for sure. You will me enthralled by the huge canon placed on the Hill slope pointing towards Mumbai.
3) Shomeshwar Temple - Enjoy the divine power of the Lord and religious vibes to come along with you for the journey ahead.
Heading back:
The last return ferry from Gharapuri leaves at 6PM as they say but it might extend till 6.30PM but still don't risk yourself, but i would suggest you to get the last ferry possible to experience one of the best sunsets in Mumbai. Where the ferry would depart you at Gateway of India before 7.30PM. The return ferry journey is a blessing to Enjoy the colorful ball of fire dimming behind the sky-scraping city of Mumbai.
Do enjoy your trip and dont litter the places you go and make sure you make use of the dustbins. Try helping the needful and be blessed.