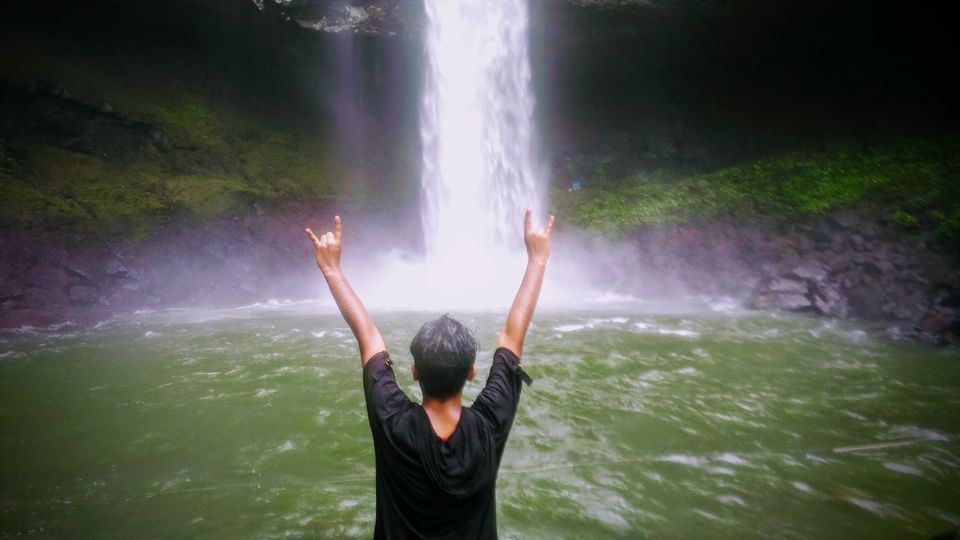 Difficulty : Easy in non rainy reason , Medium in rainy season.
Time : 1:30-2 hours from bhira village.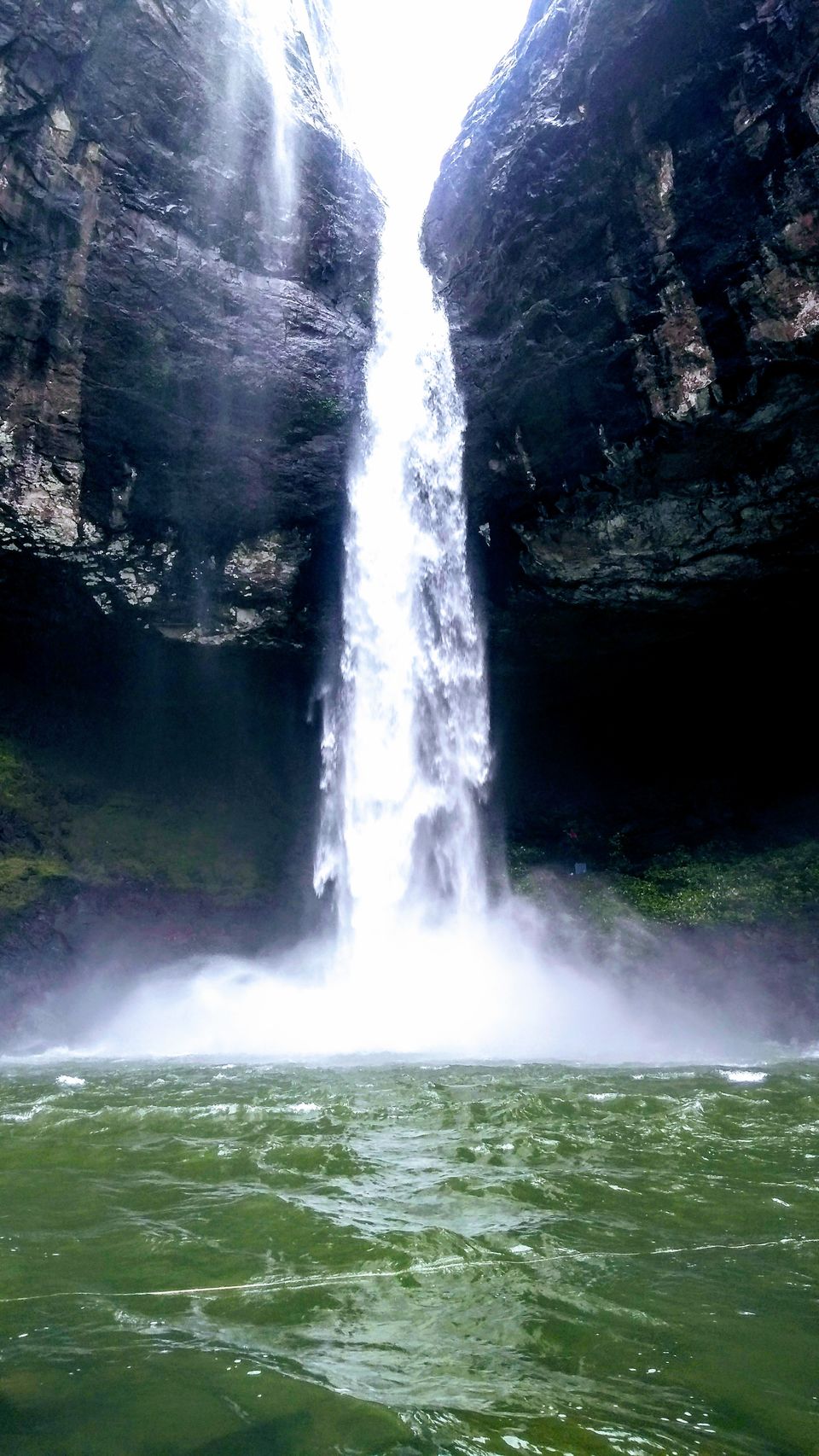 I don't think I need to say anything after above photo regrading devkund waterfall. By far its best waterfall to visit in monsoon and post monsoon season near pune and mumbai.
Information :
Devkund waterfall is situated in Bhira patnus village. It said to be origin of Kundalika river. Its 110km from pune, 170 km from mumbai and 52 km from lonavala, which makes it ideal one day picninc spot.
How to reach :
Private vechicles like car, bike etc are best option to reach base village bhira. If you are coming via private vehicle, in that case type "Bhira power plant" on maps which is just 2 km before starting point of trek and ask local for direction, Also download the map already of route as once you enter tamhini ghat section, there will no network.
If you are coming via public transport then you need to reach karjat station, then catch a bus to pali (1 hour from 6am frequency) and then catch bus to bhira from pali ( frequency is quite lower total 2-4 buses in day)
My experience :
We visited devkund waterfall on Wednesday 28 June 2018, total 6 people in hired car. We left pune around 9 am , rain was playing hide and seek throughout the route. Tamhini ghat section look like heaven on earth in monsoon season, as it was weekday less crowd and traffic compared to weekends. It becomes extremely crowdy in weekends.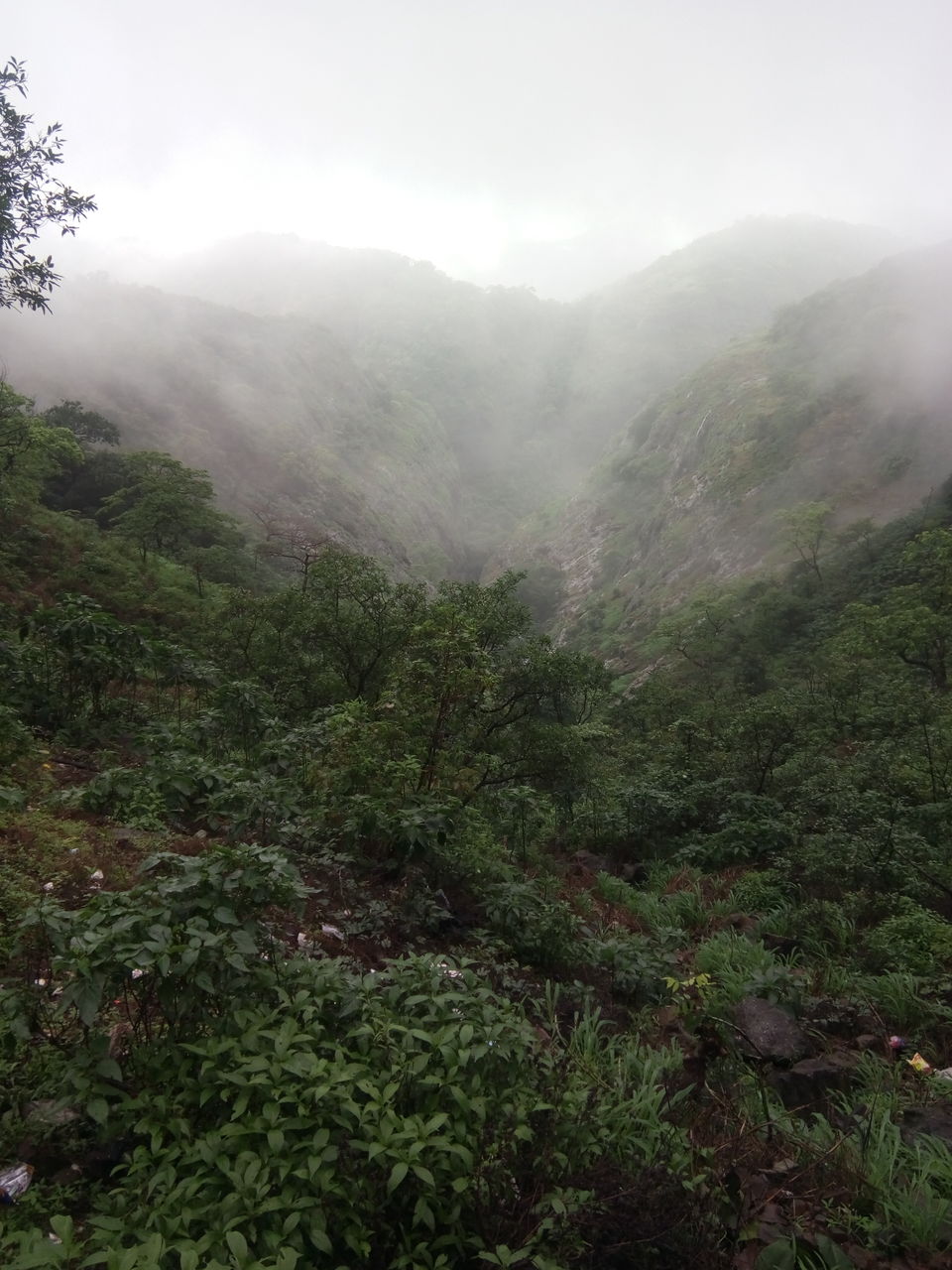 We stopped 2-3 times to enjoy a view and click pictures, we reached the base village around 1 am . At base village parking facility is limited and you need to enter you details and pay guide charges 50 rs per person. Guide was not compulsory before 2017 but in monsoon unfortunate incident happened at devkund, due to which government made guide compulsory.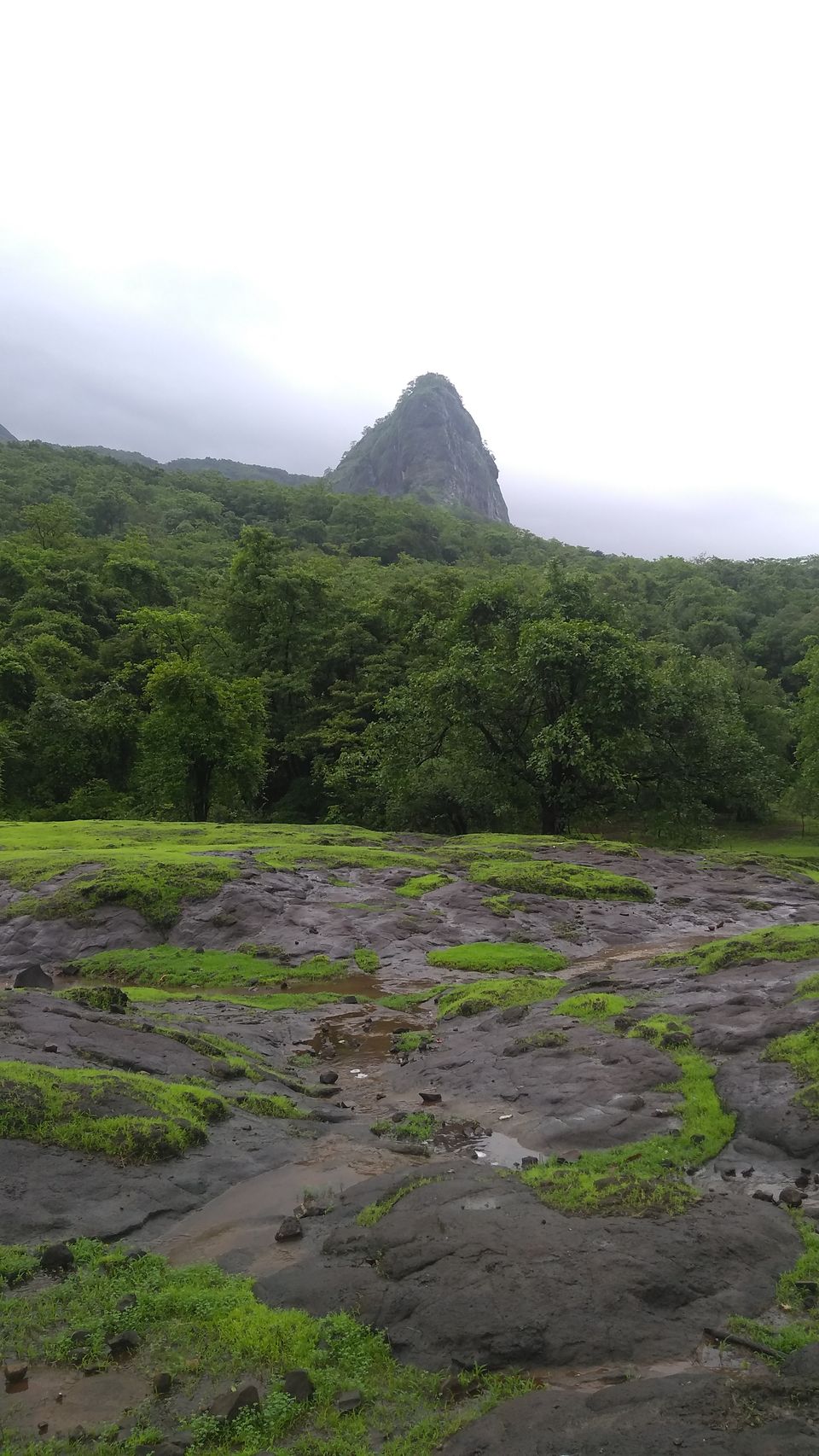 So we started trek at 1 pm with instruction of guide. He carrier the rope which helps to cross river flow at 3-4 places. He stops at 3-4 best points so you can enjoy view. Rain was playing hide and seek throughout the trek as well, Trek route is mostly flat excluding last 15 minutes. Last 15 minutes is uphill walk to reach waterfall. Those 15 minutes will start after crossing this bridge.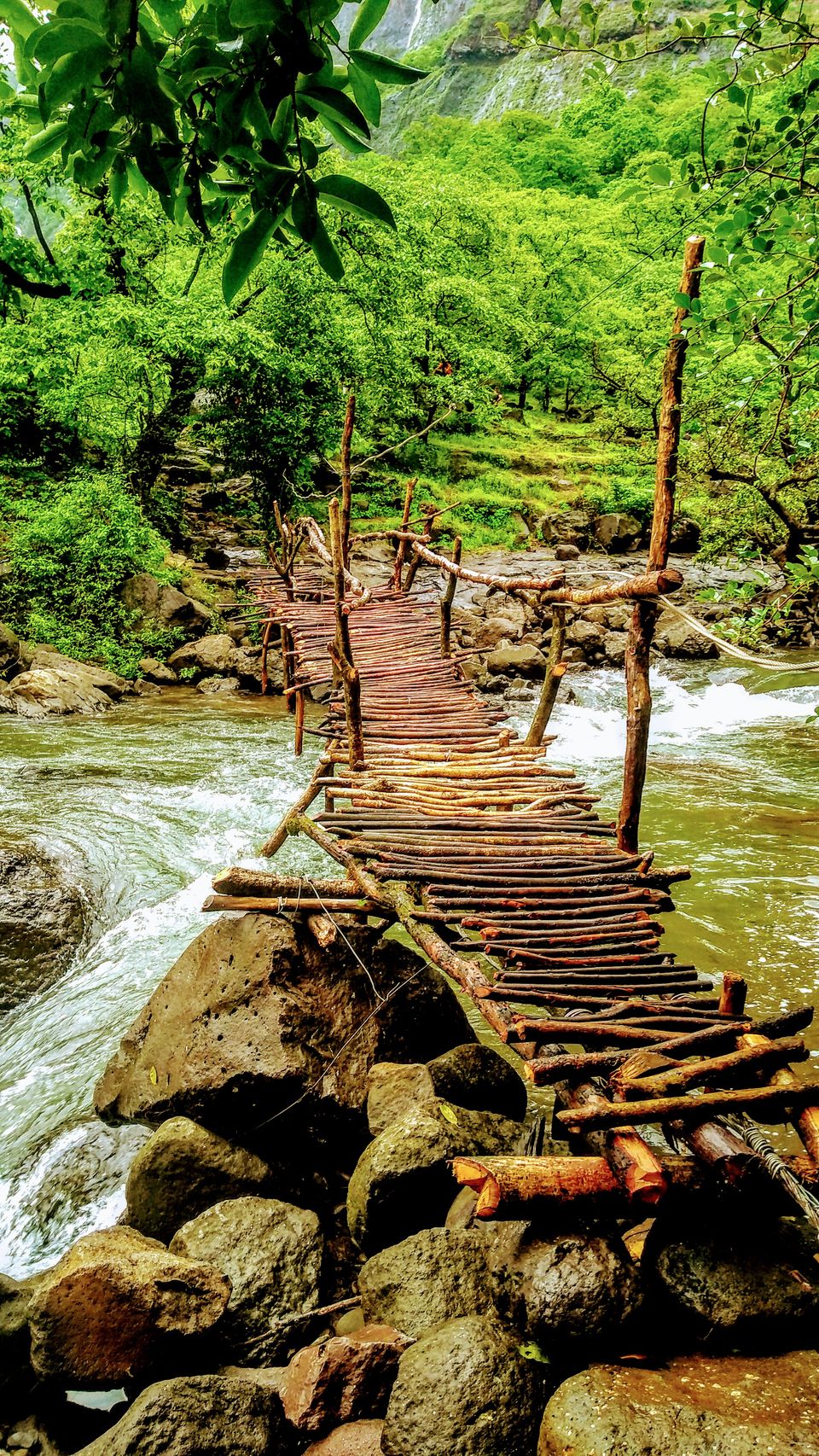 We reached waterfall around 2:30 pm. My expression was just WOW, by my opinion its best waterfall in Maharashtra. we swim in the waterfall , took picture for around 1 hour, remember you are allowed to go up to certain point in waterfall which is marked by rope, do not cross that it may lead to danger.

Here is video of waterfall :

At around 3:30 pm we started return journey, reached the base village by 4:30 pm. As our cloths were wet we needed to change cloths, local kids give offer you to come to there home to change cloths at just 10 rs. We changed cloth at locals home and ate lunch.

We left for pune at 5 pm and reached home by 8 pm
Suggestion :

1 If you planning to visit waterfall in monsoon try to visit in last week June or 1st week of July, after that there is high chance waterfall can be closed due to high rainfall.
2 On weekends try to reach base by 12pm as entry is not given after that by local administration.

If you like the information and photos, please visit this place once.
You can contact me for any information :
Instagram : aao_milon_chale
Mobile : 9762039898