Patience is the key, and to get anything you need an action .
Last weekend, in morning just after having a cup of tea, I shared a picture of this place with my friend. Looking t the view he said let's go, and in an hour we left for the weekend road-trip to this place.
Just to give you a background about the place, This place is remote location from a village called Bhira, which is 20kms from Pali (khopoli) from Mumbai side, because from Pune side it is almost 70-80Kms. As you reach Bhira, you will see the locals approaching you for Guide. Do take a local with you as the way up till the fall is through dense jungle and an hour long walk beside the dam. Point in taking locals is, you will not get lost in jungle nor waste you time finding the way.
We started our journey to Bhira via. Tamhini ghat, relying on google maps. But the map does not shows you correct directions, so please make sure you reach Bhira first. Packing the things and ready to ride, we hit the Tamhini ghat early morning. Let me tell you,Tamhini ghat is way better during early mornings.
We started walking towards the jungle, the way had lot of epic beauty, to one view we had a dam while on another giant mountains acting as the curtains to give shade from the sun. Walking for one long hour across the plateau we came across the bank of river which originates from Devkund waterfall.
Crossing the dried up river we entered to a dense forest, like real dense forest, and a medium trek up to the fall. Till this time for a about two hours walk we did not even knew that there may be anything so beautiful and scenic fall up there. dried up river gave a reason that the fall must have been vanished. The sun so bright and strong gave a reason that there was nothing up there, but the urge to see the place with my eyes was so strong that it made me walk for straight two hours.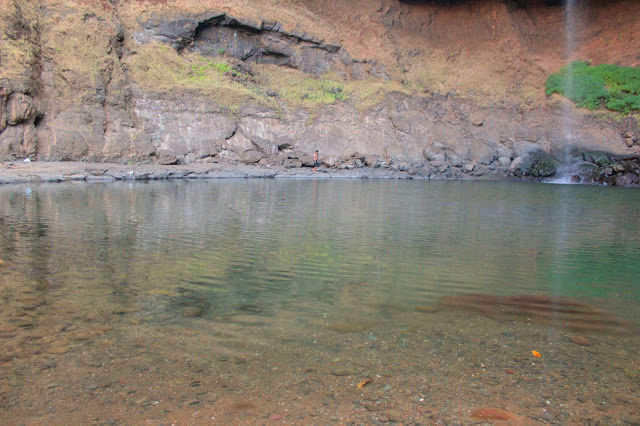 We reached the fall, there was nobody else, that was the best part. we had real good time chilling out at the place. also clicked some great shots. Enjoyed the company of our guide.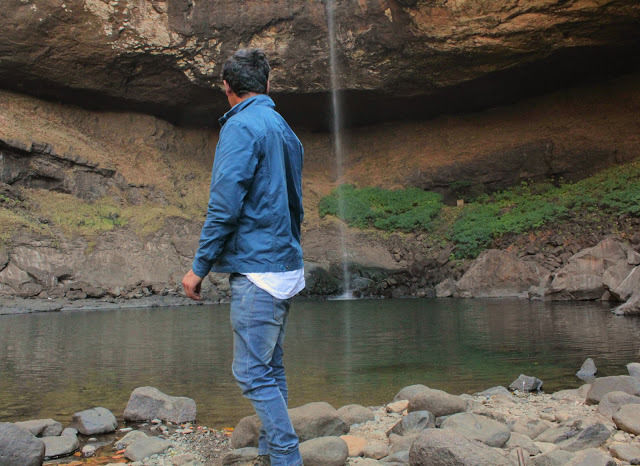 The Essential Tools
after an hour long ride long the Mulshi dam – Tamhini ghat we reached to Bhira at around noon. We parked our bike near the kid's house ( who was our guide for the day )
As soon as we reached the pond, the view was worth trekking a long way up there. A pond filled up will water, the depth of water was deep. Yes, it was deep, to one end we were standing witnessing the beauty of pond, while on another side from over 30 ft as stream of water is flowing continuously, That feeling when you finally make it and see the place so cool is amazing !!
Guide: He was just a kid, who was studying in 8th std. He likes to trek along the jungle, loves to dance, he wants to be an Military staff as he grows up. Being financially unstable, his family wants him to start earning as he does his ITI course. Lets hope he chases his dreams.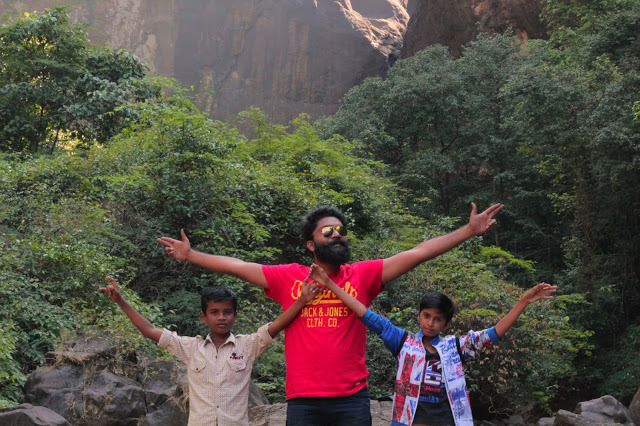 Had great time with these guys. Some of Fun time during at the Place. In my opinion you should really visit this place once in your lifetime. Devkund, It is really a beauty hidden behind the mighty mountains.
This post was originally published on Ransomebeardedman