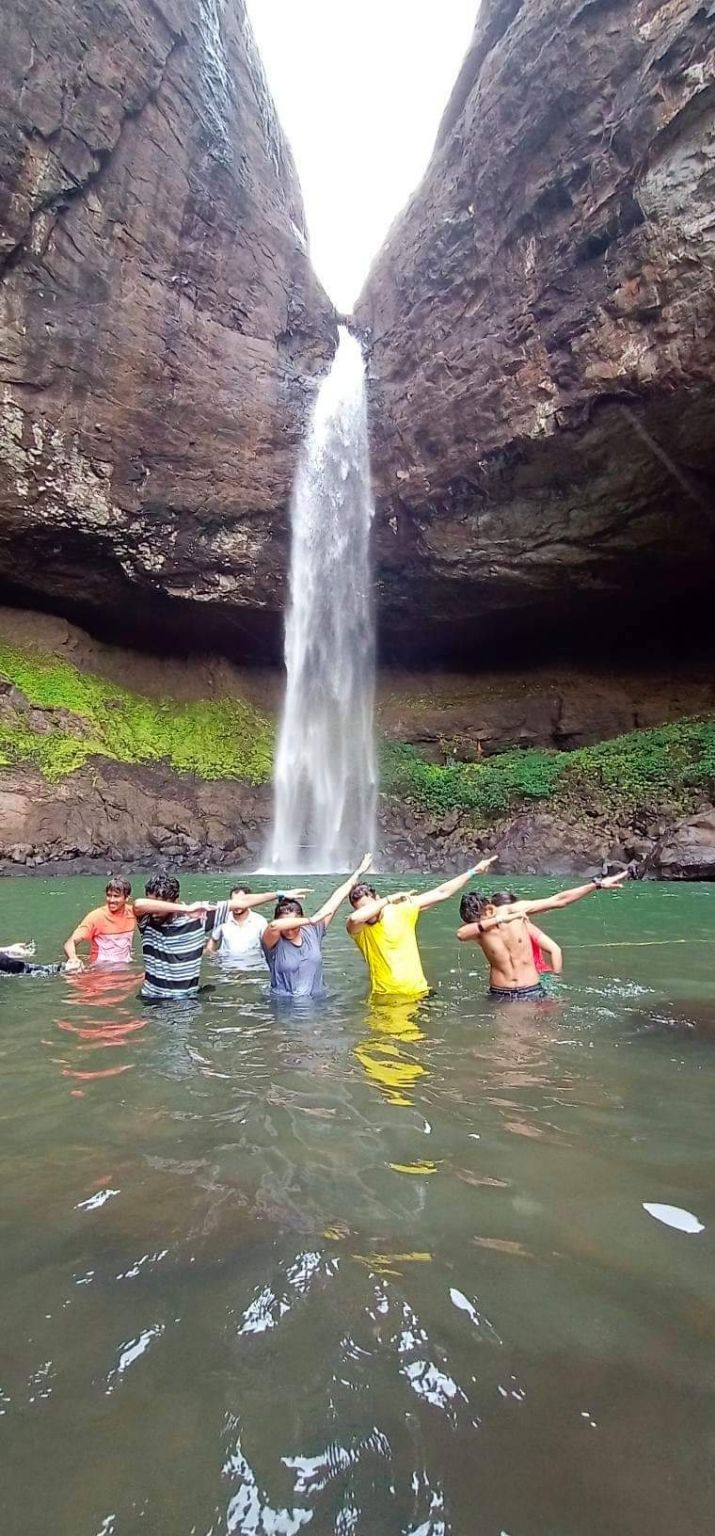 Nature has a music if you want to listen.
Devkund as the name suggest it's paradise of waterfalls. It was one of the least explored destination in Mumbai but in recent past the crowd has considerably increased. One can complete this trip in a day from Mumbai or Pune.
How to reach
From Mumbai :-
By Road- To reached Devkund you need to drive to Karjat, from there towards bhira.
By Rail- Catch a local train to Karjat from there local bus to pali and then to bhira.
From Pune-
By Road- From Pune drive towards khapoli, then there are buses available from khapoli to pali and then to bhira
By train- There are no direct train from Pune to bhira, you need to reach khapoli and then take a bus.
On reaching the base camp there is nothing to worry. The path is well directed and wider. You can hire guide if required, they charge around 100 bucks per person.
Reaching devkund waterfall will take around 2 hours of trek. On the way towards the Pinnacle one can enjoy the back waters of Bhira dam. This spot is a must stop place for photo enthusiastic people. On covering 70 % of trek there is a bridge made of branches which the locals charge 10 RS for one time go.
One can also explore camping option in plain area near backwaters.
On reaching top the view is mesmarising. The water is blue in the early morning and later turns out to Green in the later hour of the day.
There are lots of refreshment option at base village including shops for lunch to snacks and local home stay and food
Precautions to be taken:-
There is a rope tied in the waterfall which act as border and it should not be crossed as there have been mishaps in the past which has also lead to death of few travellers.
The rocks are slippery, hence it is recommended to have good trekking shoes.
There are no shops along the way so one needs to carry their refreshment especially water bottle along with them.