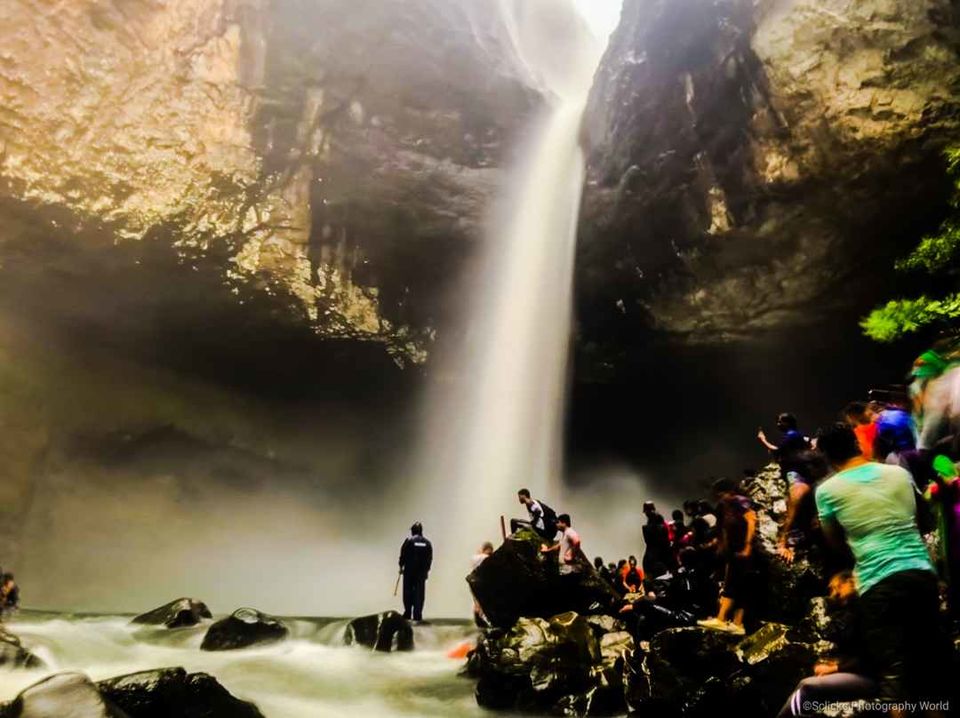 I am talking about the most liveable city of India, still didn't get it; it's Pune guys. Yes, monsoons are here in Pune, and the season breathes life back into this city and the places nearby especially after a long spell of summer heat this year.
I am sure you would have heard about places such as Lonavla, Khandala, Lavasa. These places offer you scenic beauty but do not miss out on the eye-catching view of Devkund Waterfall situated in the Bhira Village.

Yes, you heard it right, there is a waterfall situated just around 100 km from the city and is very popular amongst the ones living in Pune. The best part is that it can be completed in a single day, you don't have to worry about stay expenses. The return trip won't cost you more than a thousand bucks from Pune. What more can you ask for?
But before we reach Devkund, let's talk a bit about "The Road Trip" from Pune. To reach Devkund from Pune, you'll find many Western ghats, but Tamhini Ghat is one of the best ghats amongst all. It envisages lush green mountains with uncountable waterfalls and views are just breathtaking. Being a traveler myself, I haven't experienced any such sights before. It is so pleasing to the eyes. So, if you are passing through Tamhini Ghats this monsoon, do take a halt, enjoy a cup of tea with bhajia and roasted corn with obviously some spectacular view of the western mountain range.
Now comes a bit tricky part, are you excited..?
The way to reach the waterfall is not that easy. Once you reach Devkund Waterfall Entry Point, you'll have to complete a moderate trek of approx 7.5 km one side to reach the Devkund Waterfall. The trek is a bit challenging in between with some river crossings, waterfall trekking, and slippery muddy trails. So if you have done trekking before, then you can go it on your own, else you can hire guides who charge around INR 1,000 for a group of 5-6 people. The one side trek is going to take around 2 to 2.5 hrs, with the last shop at approximately 3.5 km from the starting point, so do carry sufficient water and snacks with you.
Recommendations -
1- Try and call the contact number available on Google to check whether the trek is open or not before leaving from the city. As during heavy rain, the river level rises and flow increases, so they usually close the entry to avoid any danger to human lives.
2- If you are planning your trip on any of the weekends, then try and reach the place early, preferably by 9 or 10 in the morning to avoid rush hours, so that you can spend sufficient time at the destination . Also, note that the waterfall entry closes by 2 pm.
3- Carry a pair of dry clothes with you, prefer good grip shoes, and a raincoat or umbrella.
I hope this blog would help you plan a better trip.
Have a pleasant and memorable experience.
Keep Travelling. Keep Sharing..!!
Signing off until next time
Sanchit Goyal