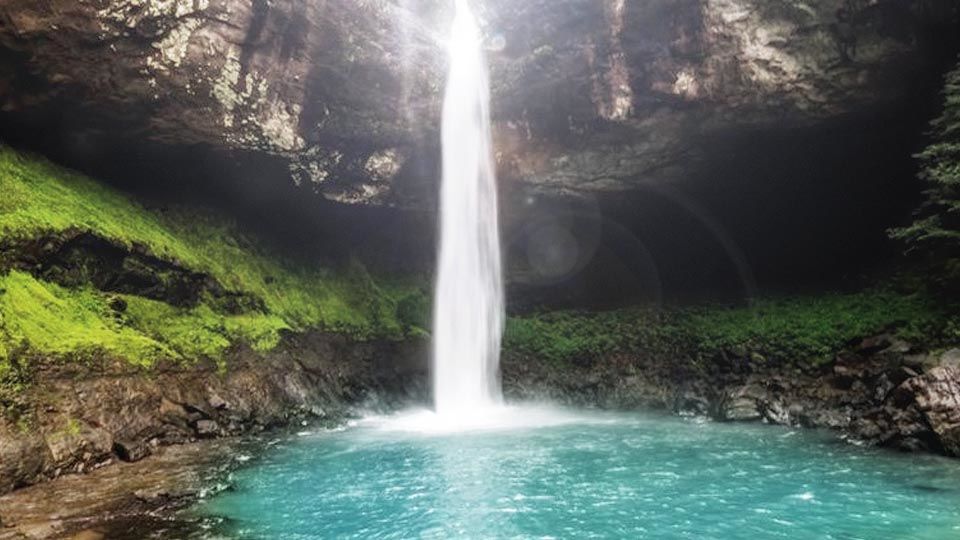 After the best swim in the river(my nostalgic Childhood summer memories of native place came rushing), we were severed with most delicious Gaoran thali (local food).
we took a nap after lunch woke up at 4 with some biscuits, chai and headed to Dam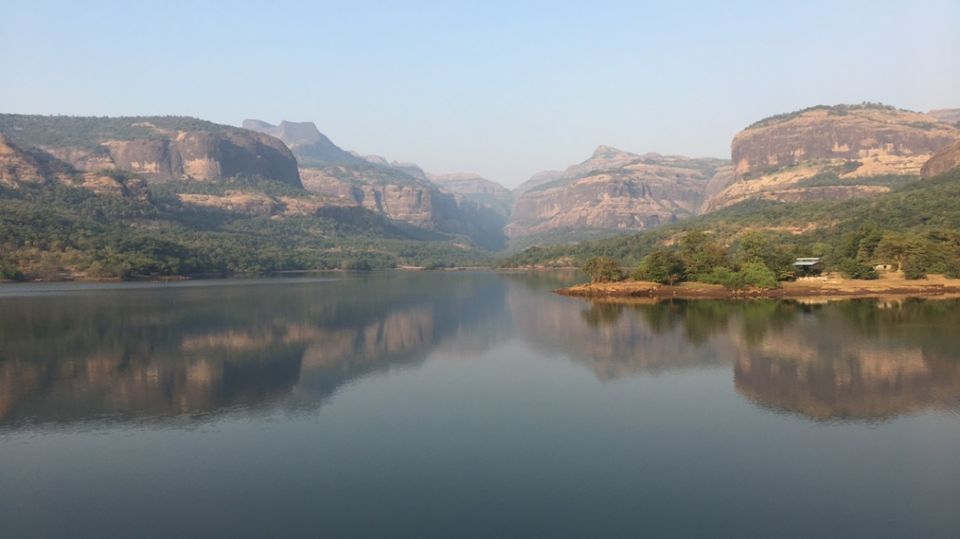 On 1st of January, we got up early morning with the chirping sound of birds, flowing river water, and the most beautiful scenic foggy view, we sat there for a moment soaking the beauty of Bhira, thanking universe and nature for making the very 1st day of 2018 as beautiful as it could have been.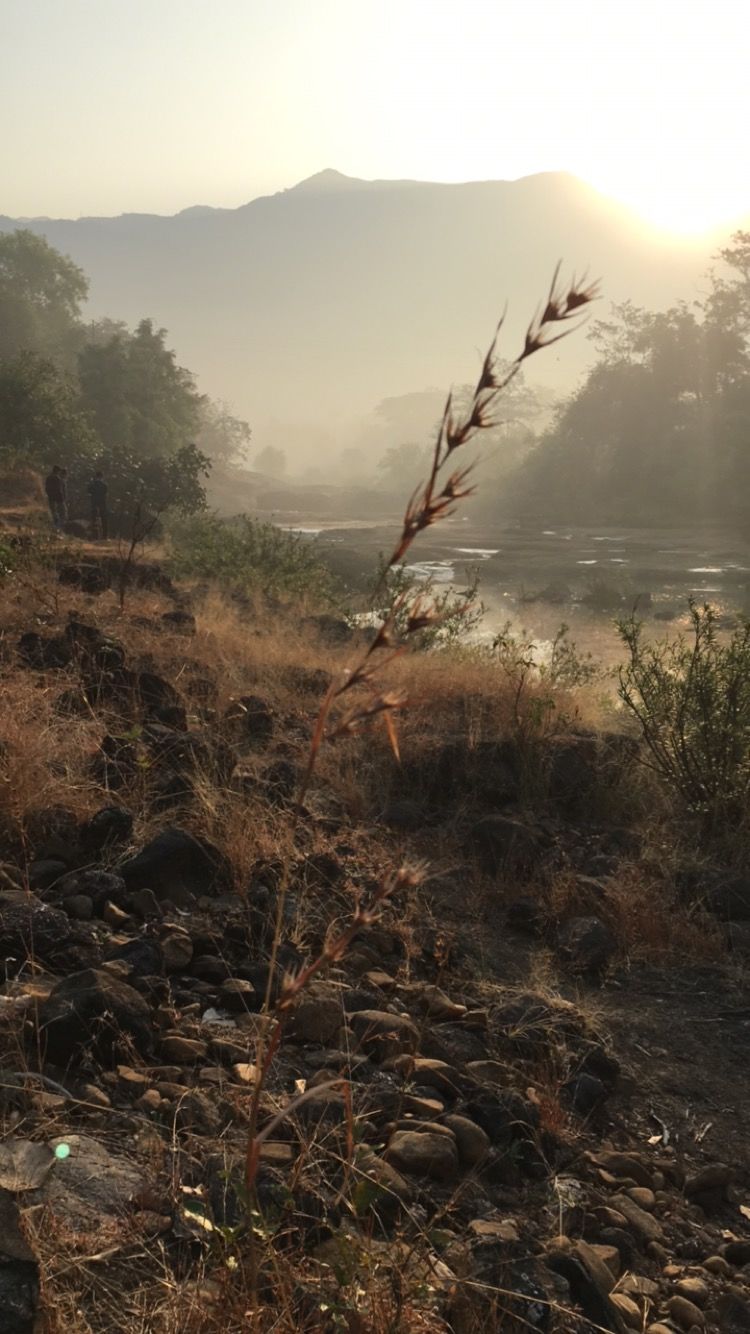 We all have heard and seen about camping near Lonavala, but this camp destination has everything you want to see just had one place, right from the most beautiful, clean and flowing river water, with beautiful views of mountains, lakes , dam and a waterfall which you wont believe it's in Maharashtra, this place has been a hidden gem with very less people knowing about it, so you won't see any littering or rush during weekends or holidays(that's a plus point about this destination)
so let me start with my experience of camping at Bhira, Patnus
HOW TO REACH:
By road: from Mumbai (124.2kms) 2 hours 36mins via Bengaluru-Mumbai Highway/Mumbai highway/Mumbai-Pandharpur Road/Mumbai-Pune Highway and SH92
from Pune (95.5kms) via Paud Road and Tamhini Ghat
By bus: you can get direct bus from thane, kopri bus stand to pali, which leaves at 6:15 am every day, from pali you can change the bus to bhira, which are available at the frequency of 20 mins each
By train: Get down at khopoli station>bus to pali>bus to bhira
At the very last moment after skipping all the plans for new year's eve, we decided to camp the night out Instead of partying, I immediately booked the ticket to pali from kopri bus station via Msrtc app.
We reached bhira around 10 ish, kept our bags and had refreshing breakfast at local Resident Ninad Mhamunkar,he is most sweetest host, who helped us through out the camping and trek to dekund waterfall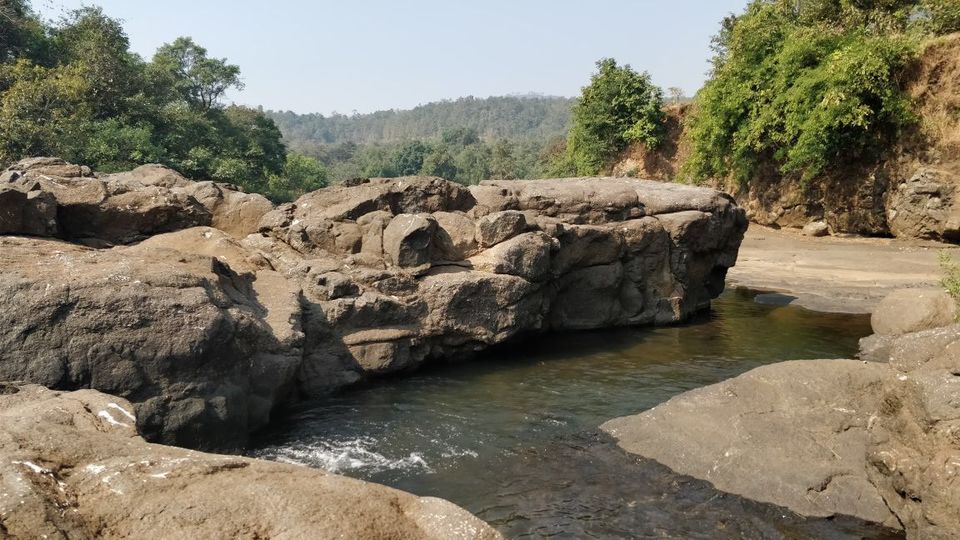 After the Breakfast, without wasting any minute, we changed our clothes to swim in the river. Yes, this water is crystal clear, just make sure you dont fall off from jumping on the huge rocks.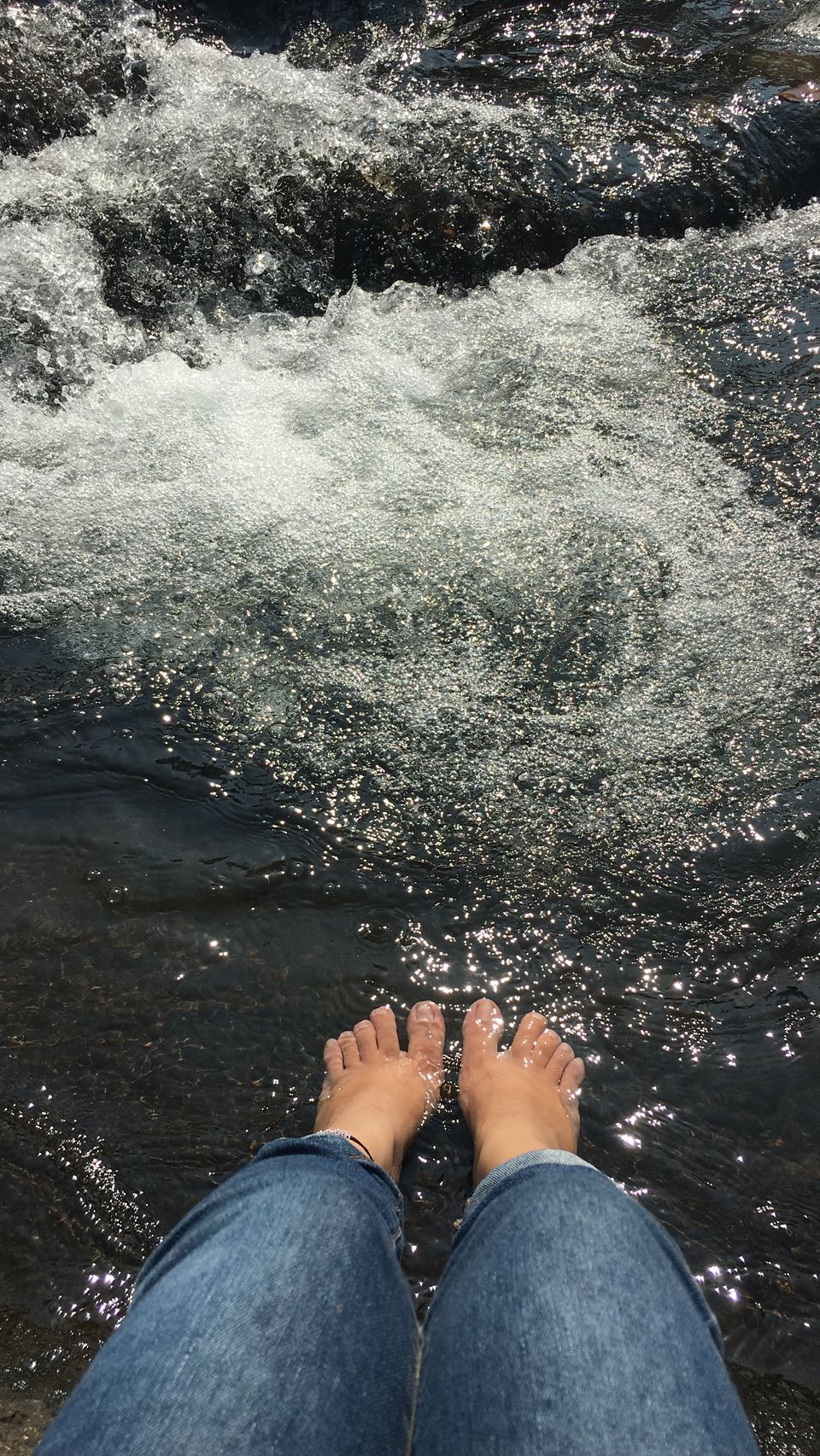 we came back to the base point where we were supposed to camp, this was my 1st ever experience of building my own camp.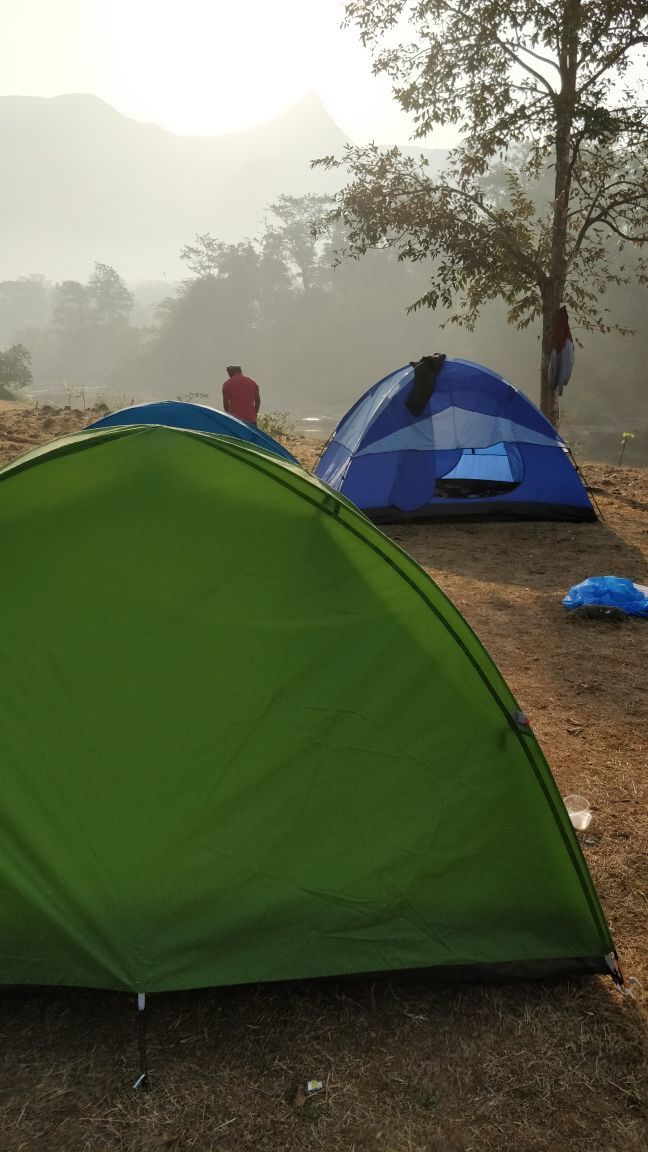 our local guide Ninad had arranged us with some yummy bbq arrangement and biryani. we roasted our bbq chicken, mushrooms and marshmallows and more enjoyed eating it under the night full of stars with some whiskey, beer, bonfire, guitar, melancholic songs and dance.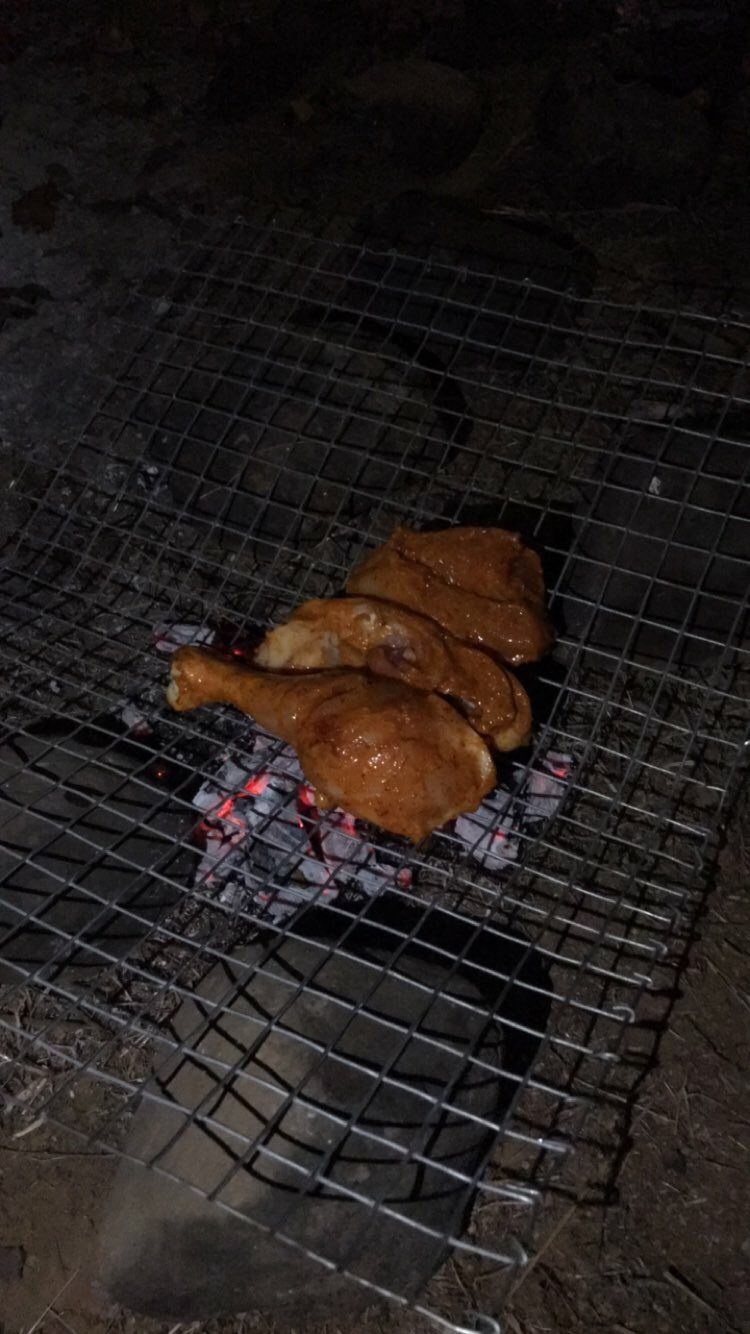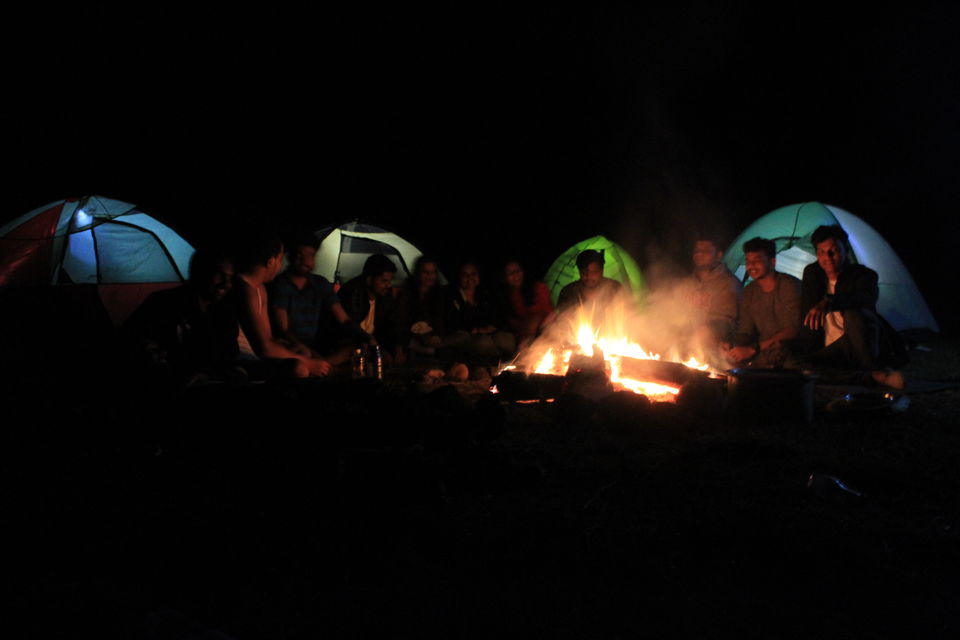 at 12 am we screamed our lung out to wish each other Happy new year, knowing that this was the best night i could have asked for as the last day of 2017.
we got freshened up at Ninad's place with some breakfast and headed for devkund waterfall at 6am
Every view of this trek is so breathtaking, you wouldn't feel exhausted or tired at all.
we reached devkund waterfall at 9am.
But Maaaaannnn!!!!! the view when you reach devkund waterfall makes you forget all the tiredness.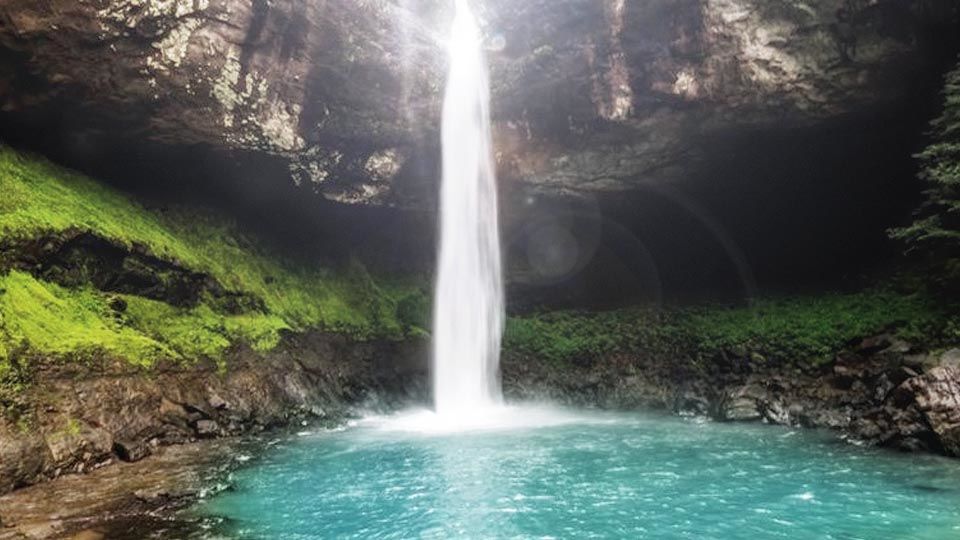 we sat there soaking our feet in chilling water, the best feeling ever after 3 hours of trek. some dived in water. some chilled by the waterfall, had fun and returned back to the base point.
After an amazing lunch we bade our goodbyes to fellow travelers , as we headed back home with sack full of memories and new friends.
Difficulty level: Moderate (Devkund trek)
Expenses: traveling to and fro by public transportation Rupees 600 approximately
Camping: 1200 including tents and food (might change according to the season and availability of tents)
Best season: September to March (not preferable in monsoon)
Our Guide: Ninad Mhamumkar
Contact no: +91 7057740454
Frequent searches leading to this page:-
best camping in maharashtra, best camping places in maharashtra, camping near mumbai mumbai, maharashtra, camping near mumbai in april