It's always a shame to hear people come back from their trip to the magnificent city of Munich without having heard of or, made the effort to go to, Garmisch-Partenkirchen. Garmisch is located 90 kilometres south of Munich and is situated close to the Austrian border. This vibrant town is the poster child of traditional Bavaria and is especially popular for its mountain-side lake, the Eibsee.
Bavaria isn't known for being cheap, and Garmisch isn't an exception to that unfortunate truth, but there are ways to visit and remain within a budget. We were lucky enough to stay with a friend in town. Airbnb's tend to be few and far between so I would recommend, if on a budget, to pair your Garmisch trip with a Munich tour and look for budget friendly accommodation in the city. Garmisch can be accessed from Munich by train or bus and serves as the perfect day trip for those looking to escape into some German scenery.
The Eibsee is a must-see and one can swim (in the summer months), hike around the lake, or simply enjoy the view on one of the rocky beaches. Another option for hiking enthusiasts is to head up to the peak of the Zugspitze, Germany's highest mountain, and explore the trails on top. I was pleased to see hundreds of cows peacefully grazing on all areas of the mountain top. The sound of cow bells is almost guaranteed. There are also trails available at the base of the mountain that don't require gondola ticket purchases. In the winter months, the Zugspitze is a popular skiing destination.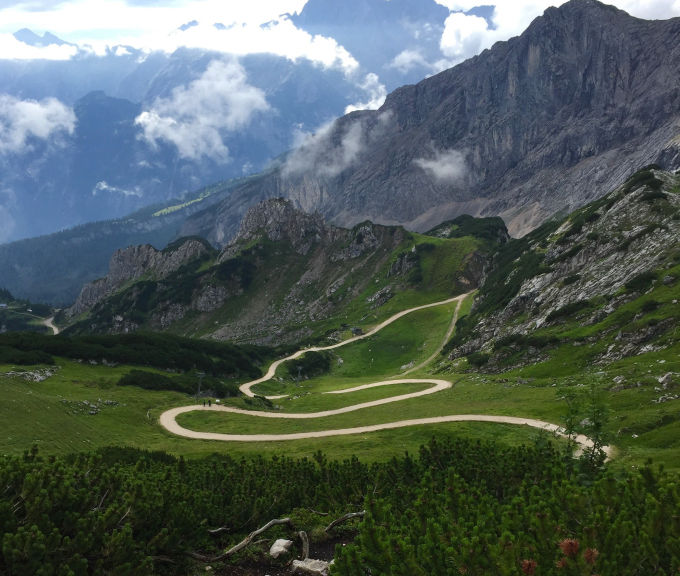 After a day or swimming, hiking, or skiing, a visit to one of many traditional beer gardens is necessary. Enjoy schnitzel with potatoes to the sound of german music to round out your day. Keep in mind, beer gardens don't tend to be inexpensive (especially in this region), but it can be argued that it's more of an experience than just a meal. Even if you travel to Garmisch to walk through the town centre and admire the mountains from afar, I would recommend the trip. Happy travelling!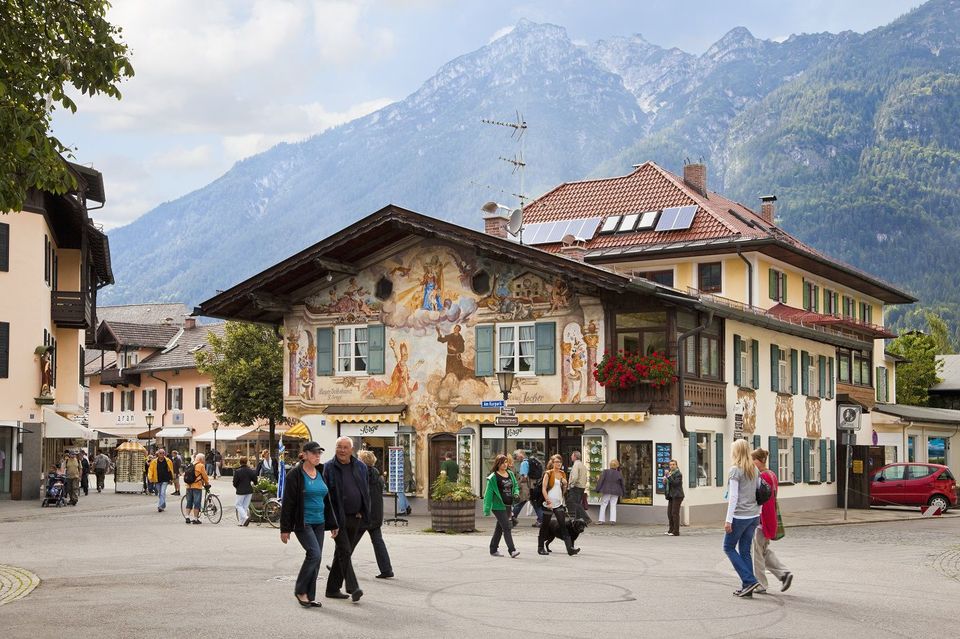 *Image credited to Getty Images/Jon Boyes*