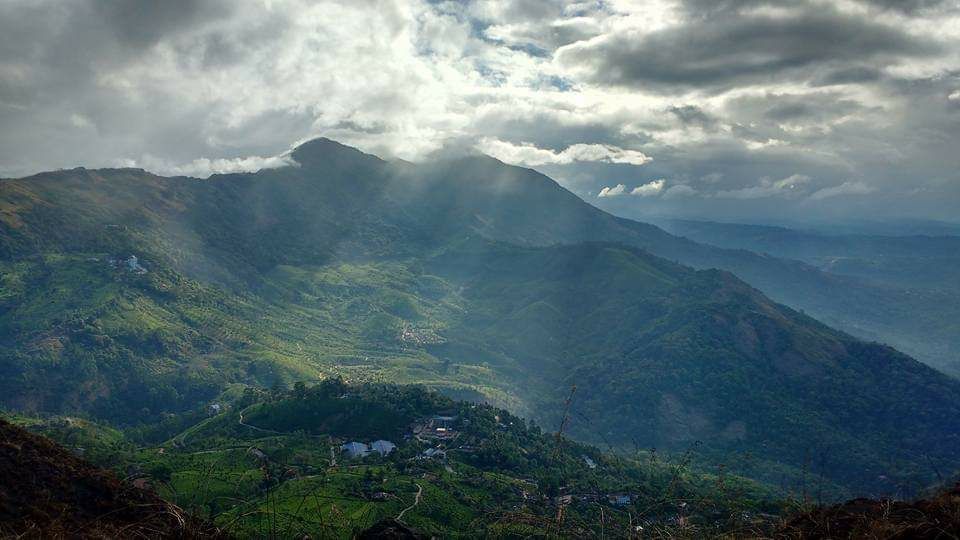 Munnar undoubtedly tops the list of places travellers want to visit while in Kerela and why not! It is breathtakingly beautiful! The landscapes will surely stun you with their magnificence.
Like any other tourist with paucity of time and an intention to "cover" many places, we googled the places to visit in Munnar and the web gave us a list that comprised of Top Station, Eravikulam National Park, Mattupetty dam and few others. While I have no complaints about these places, what made me really fall in  love with Munnar was this beautiful trek to Laxmi hills!
I was lucky to stumble across the Toursim Centre right in the heart of Munnar town while searching for some food on the eve of my arrival. The guides there showed us a range of treks and other activities that they offer..should you get confused, they will confuse you even more with an array of photographs of the places they take you to! Just kidding..all the places just seemed so mesmerising, it was a pity we could choose only one with the time we had in hand. We chose a moderate level trek that was scheduled to begin a little earlier than the break of dawn. Travellers from around the world, especially Europeans frequent these treks with this government tourism centre.
Believe you me, ditch the must visits for once, and take this trek! In fact, it was more of a hike than a trek.  And, if you want to witness the beautiful sun rising from the valley, you got to get up earlier than the sun. I bet, you will not regret it..what made the trek even more interesting were the local stories that our guide told us and the travel stories of the Europeans with us on the trek. They sure gave me travel goals.
I only pity my husband, because I persuaded him to get up at 4am for the trek saying that there are a number of beautiful foreigners accompanying us on the trek! Luckily for me, and not so luckily for him..they were all beautiful..but beautiful boys! ;)
I will let the photographs of the place do the talking now :)
PS: I do not use filters.