A life filled with chaos and routine ..
I decided to outgrow..
A life full of boredom and monotony I decided to skip for a while
With the best of people I have; we started for a journey
And planned our trip where gods must be willing to stay too
~ The Himalayan Backpacking Days Of Our Life
~Richa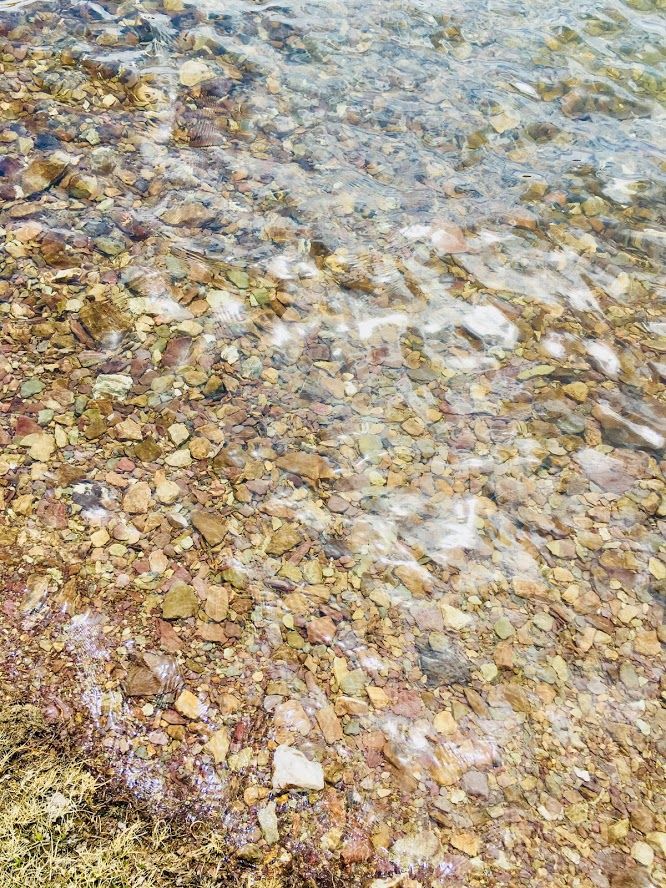 Let us not consider this as travelogue but a tale about a journey in the lap of Himalayas in India..Our journey began as a usual trip starting from my beautiful hometown to Delhi by air and then till Manali. Manali is a beautiful town and almost explored by the entire country. But what we were seeking was something else.
Kasol-
A beautiful countryside town few hours from Manali was our first destination. As we travelled to Kasol we dint realise how and when the river Bias left us in the company of hustling Parvati river .. Road to Kasol was a wavy ride taking us through lush green mountains and clear blue sky.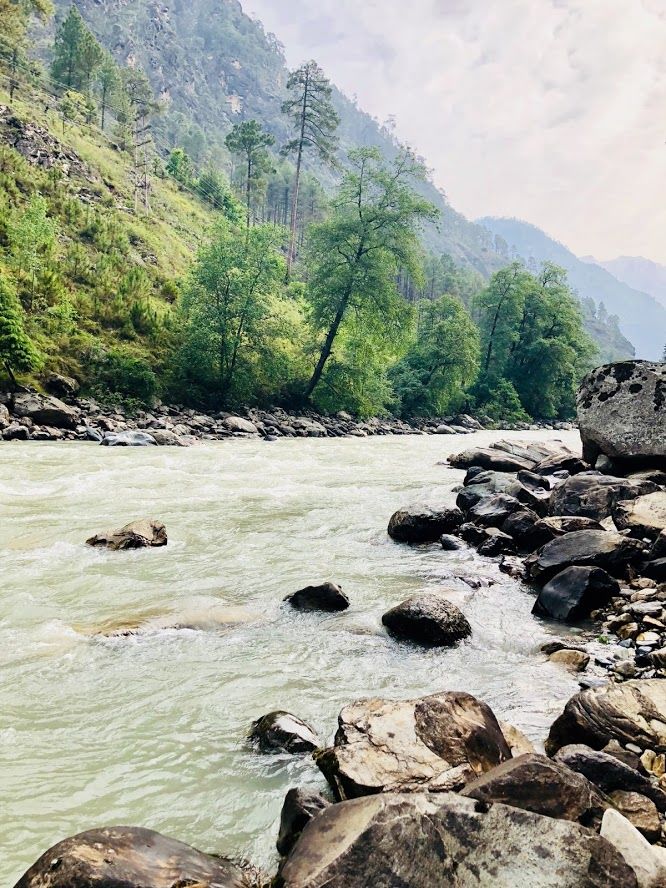 Kasol as described by many is truly a hamlet of wonderland. We explored this beautiful place by walking on the streets surrounded by lush green mountains and the chilled-clean-hustling Parvati river never left us ever. Where ever we were the sound of river's music calmed us and created a positive aura of enlightenment. Kasol is a foodies' paradise as well, With the retro style , hatke cafes one can never have a dull day there. The pizzas , pastas , pan cakes one can see in their menu can compete any restaurant in our metropolitan cities. Some of the cafes can be reached by climbing the mountain. Exhausted we were , but the climb was totally worth it considering the yummy food we got.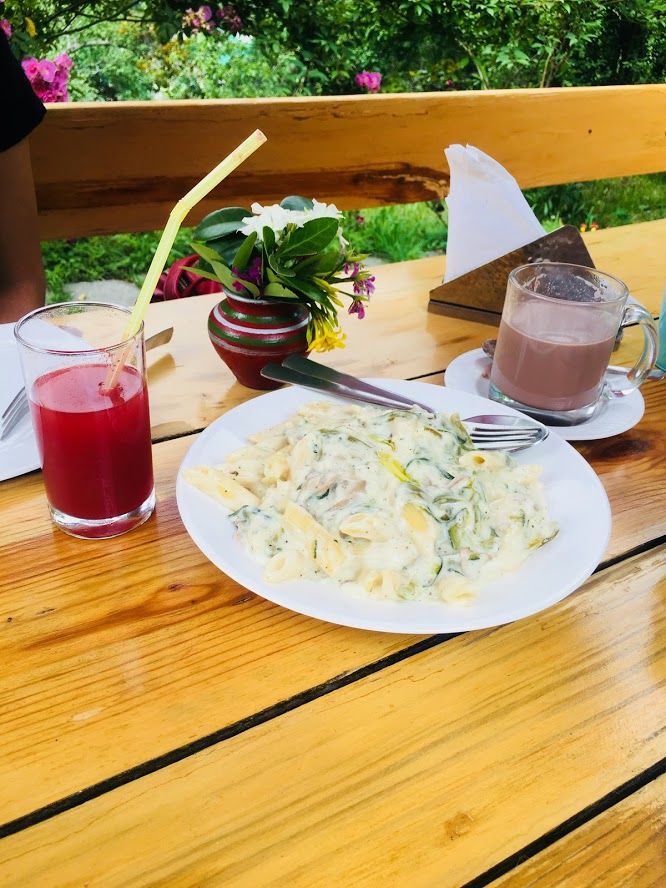 Kasol is characterized as the base point for many treks - Kheerganga, small treks to the villages of Tosh and Malana which cannot be reached by vehicles. We opted for the Tosh camping .Kasol to Tosh is again a beautiful road with curvy turns and beautiful landscapes. One can see many small villages during the travel. What amused us was the remote connectivity to these villages and how people there commute. Tosh is a very small village few km away from Kasol . We can visit the very famous Manikaran Sahib Gurudwara en route Tosh. Gurudwara was the most crowded place we saw after Manali.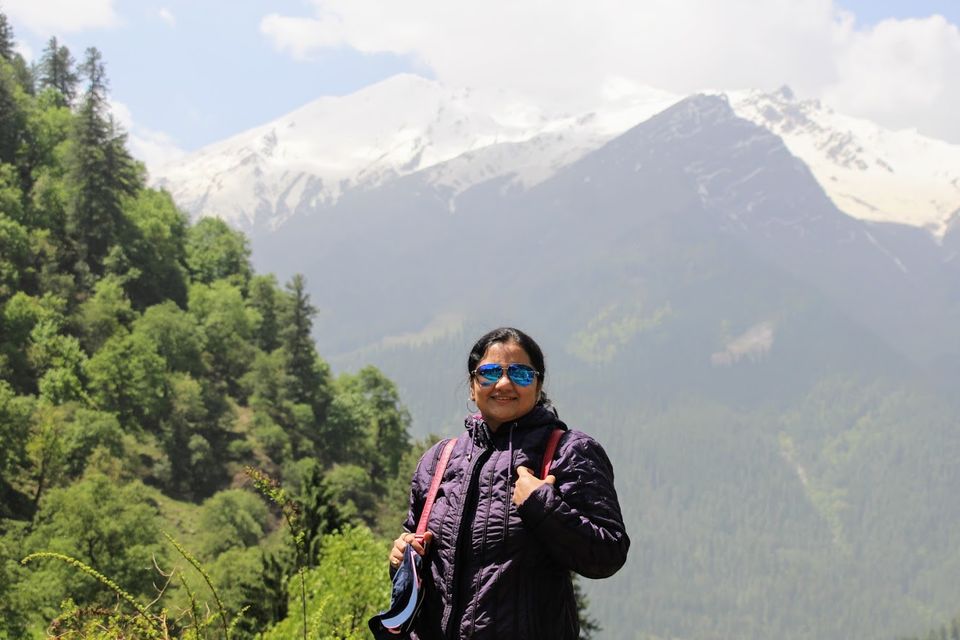 The trekking trail to Tosh is very much well established , safe and joyful because of its beautiful landscapes. Tosh stay was very enchanting with chilly nights besides the fireplace with unknown group of people. I somehow tried to outgrow my fear of heights with a steep trek in the evening. The locals having the lugdi (local alcohol) and some other infamous local commodities was definitely a sight worth enjoying. Star gazing at Tosh was something one can never forget. I had never ever seen so many stars together in the night sky & The moon being brighter than ever too. One can feel the purity in the nature at such places.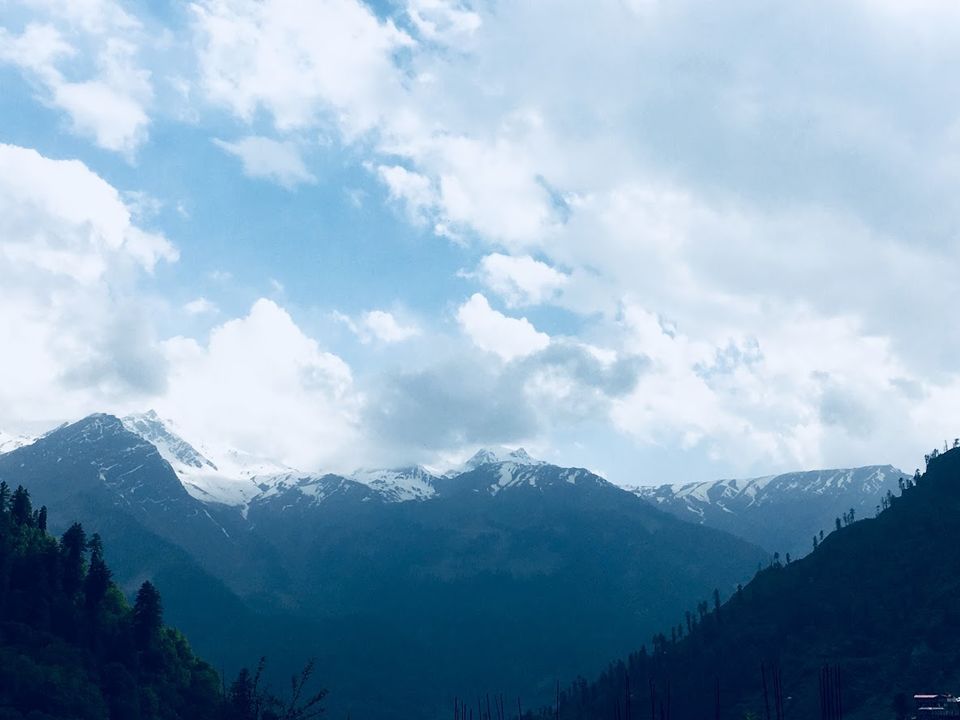 We started for an early morning hike ( or a small trek one can say) from Tosh to a point named as "Alien Point". The trail was quiet established but the views were breathtaking for sure. It is a well documented fact that Himalayan dogs follow you wherever you go, yes we did have our share of canine friends. No one can ever compete the loyalty of a dog they say and you get to feel it here with these good-looking, furry Himalayan dogs.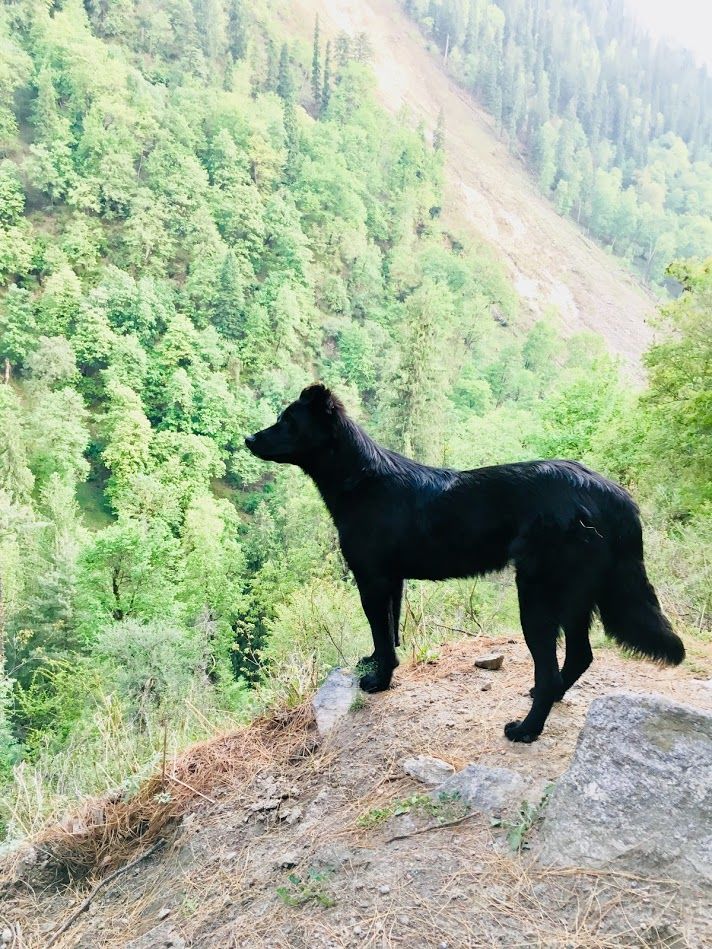 The trek took us through steep slopes and heart-wrenching mountain tops with great view. Sunlight plays a vital role in this wonderful atmosphere as the sunrays amuse you all the time.The alien point takes you to the base of a large waterfall starting from a huge hilltop. River Parvati hustling through the mountains is the best view one can experience.For a normal girl living in a nice metropolitan city - the breathtaking views , calmness, crystal clear rivers, star-studded skies and the freshness in the air is something to cherish forever to feel peace in between the otherwise busy life of mine.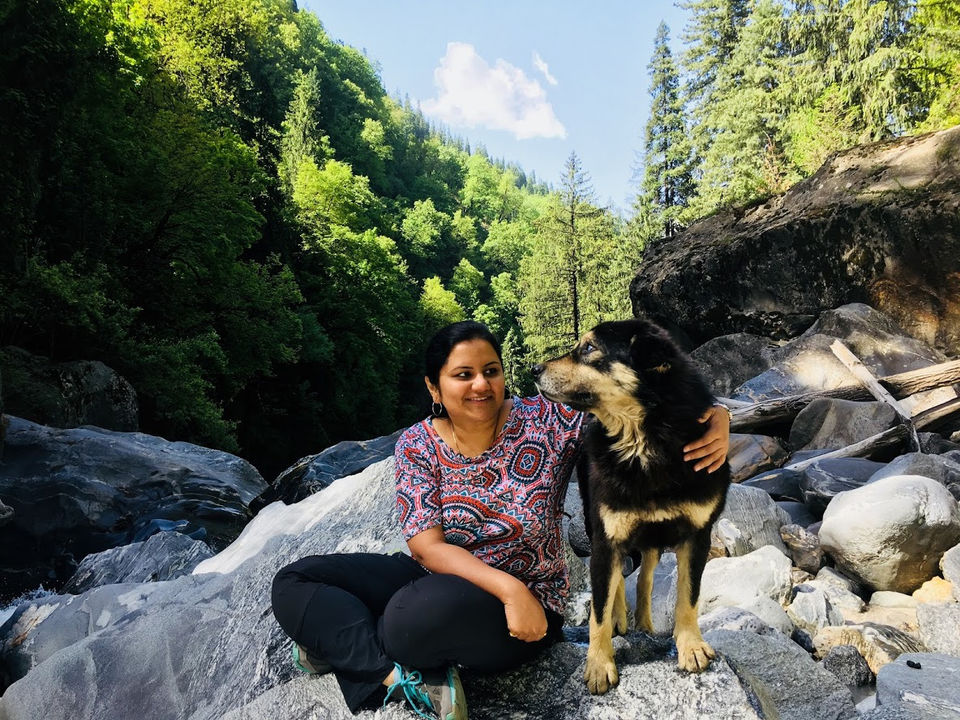 P.S - Coming up ~ A Blog about the exploration of the hidden gem in the Himalayas ~ Spiti Valley