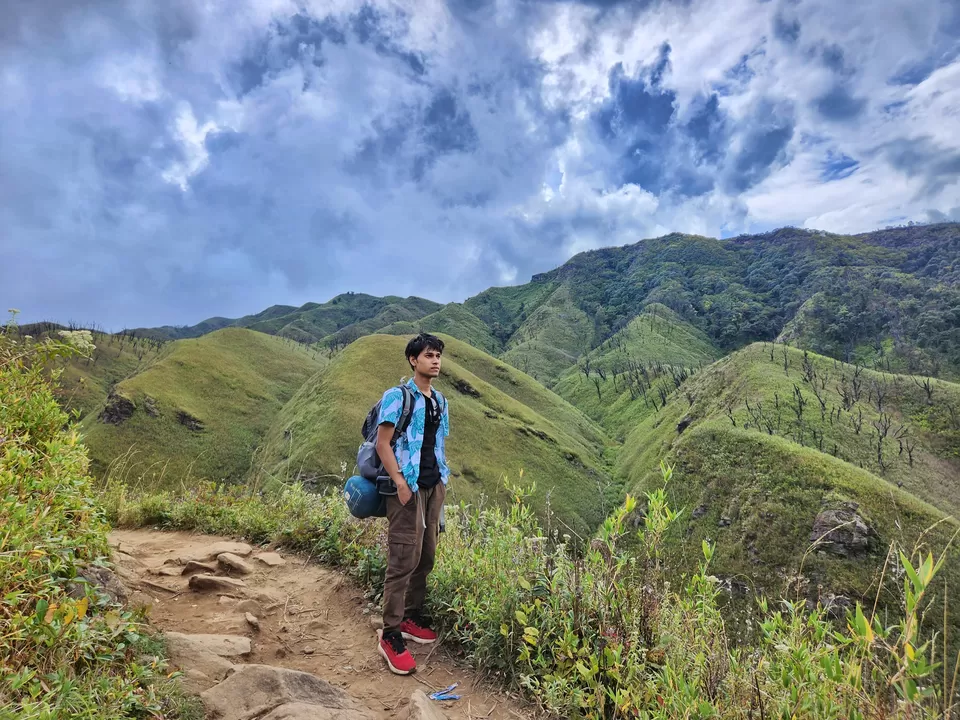 "When lovers go to the valley,
the night also turns
like day and moonlight also
shines as of the Sun."
- Local Mao (Naga Tribe) Legend.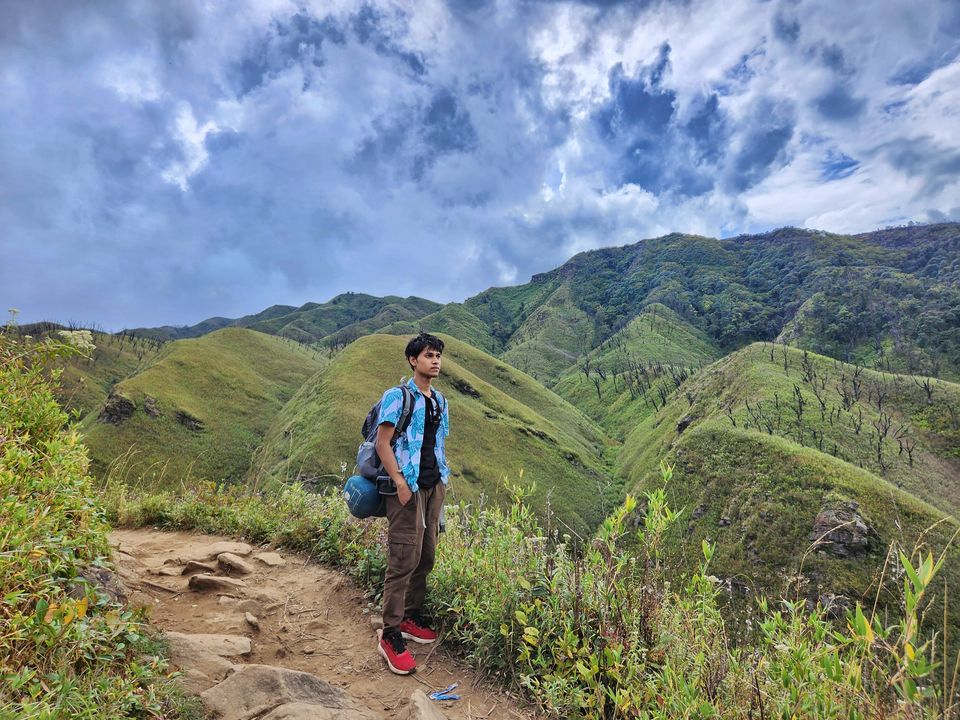 October 19, 2022.
I saw an ad for the Wild Hill Adventure's Dzukou Valley trip on my Instagram feed. Soon after reading some reviews, I made contact with Wild Hill Adventure and booked the trip.
Well, I always make quick decisions, so I made the decision to go to Dzukou Valley without a second thought.
I was so excited to go on a solo trip to the Dzukou Valley, a beautiful place I've wanted to see for almost 7 years!
October 22, 2022.
The Jana Shatabdi express took me to Dimapur where I met some of our group members for the first time. Outside of Dimapur Railway Station, a car provided by the Wild Hill Adventure waited for us to take us to ISBT Kohima.
After visiting Kisama Heritage Village and taking some pictures, we went to the Dawn Homestay in Zakhama village.
October 23, 2022.
We packed our lunch and sleeping bag after breakfast at the Dawn Homestay and began our main journey to Dzukou Vally. After reaching the downhill of Dzukou Vally, we started trekking. During the trek, we climbed hills, trekked on narrow roads full of rocks, and enjoyed amazing views for over five hours.
When we finally arrived at the Base Camp of the Dzukou Valley, we were tired but couldn't resist a trek into its breathtaking beauty.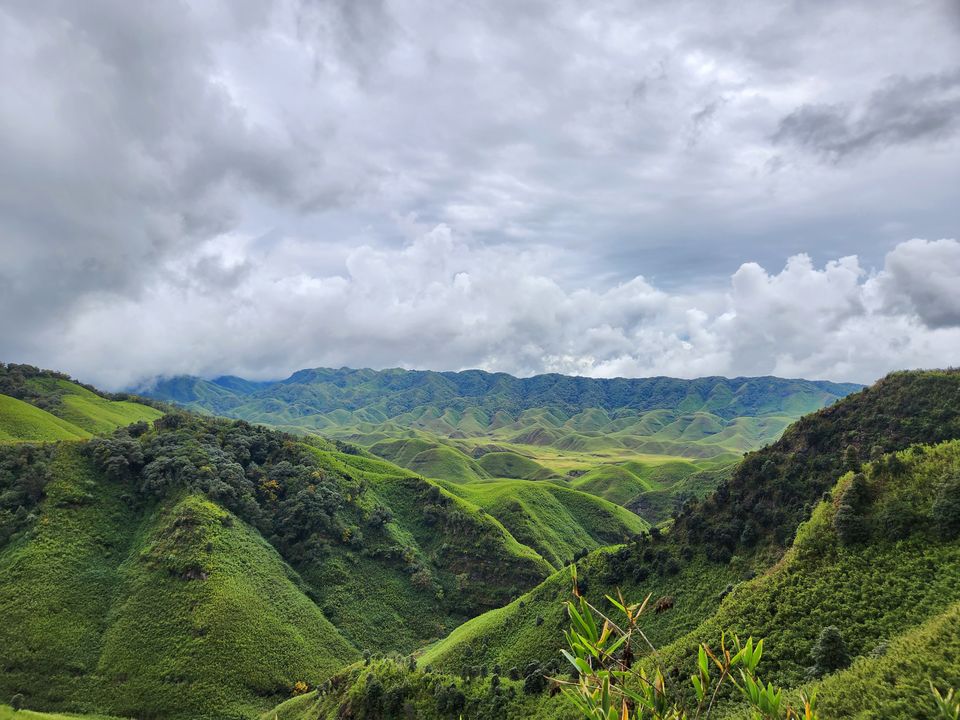 Labanya, Rohan, Himankar, Nirupama, and I had lunch on a big rock at the top of Dzukou Valley while enjoying the beautiful views of the valley and the river below.
As a shelter for the night, we relied on our sleeping bags and tents. Experience-wise, it was great.
October 24, 2022.
When I woke up in the morning, it was raining.
As soon as we finished our breakfast, we began the dangerous trek back to our homestay.
Since it was raining, it was way more dangerous this time. There was a lot of water on the narrow trekking road, causing it to become slippery and muddy. It was still raining, it didn't seem to be stopping any time soon.
We still had to return, so we started our hardest trek ever.
My companion during the trek was Labanya, and she had difficulty carrying her sleeping bag since it became heavier after the rain. Although I tried to help her, I was unable to carry her sleeping bag since I had my own. We reached the viewpoint after trekking for three hours. Here is where the hardest 1 KM trek begins.
We saw our guide, and Labanya told him to carry her bag, and he agreed. It was now easier for her to trek.
The trek was challenging for everyone. There was mud and cold water all over our shoes. It was so rainy that even our raincoats failed to keep us dry.
When we arrived at the homestay, we discovered that almost all of our clothes were wet.
In this crisis kinda situation, I had a pair of dry jeans in the homestay, and that was enough.
After lunch at the homestay, we headed to Dimapur Railway Station.
So that's the story of my Dzukou Valley trip.
I had the most beautiful and memorable journey of my life even though it had been the most difficult trip of my life.
Fortunately, I went to Dzukou Valley with some amazing people, who made my journey easier and more memorable.
My experiences with them will stay with me forever, I would definitely like to travel with any one of them again whenever I get the chance.
I will miss Labanya, Rohan, Joydeep Bhaiya (Bro), my favorite couple (Himankar and Nirupama), Sudeepta, Teachers (Vivek and Manisha), Anamika Di (Sister), as well as the other travelers.
Though I was the youngest in the group, I felt comfortable with them, and I made friends that I will never forget.
Rohan is an excellent photographer who is always enthusiastic about photography and cinematography. Using his phone, Labanya and I took lots of amazing photos and videos. I'm still waiting for his messages. LOL.
The way Joydeep Bhaiya treated me was like he was my big brother. His caring and loving nature made him a wonderful person. He gave me one of his sweaters for the trip because I didn't have any warm clothes. During our return trip, I felt unwell, and he asked about my health with a sense of concern. Later on, he even asked me via WhatsApp.
Then there's Labanya, who's my bestie and sister from another mother. In most cases, we were together on the trip and we took a lot of pictures. Furthermore, she is a caring person too. The jacket she gave me at the bonfire night and the hat she gave me on the train journey really helped.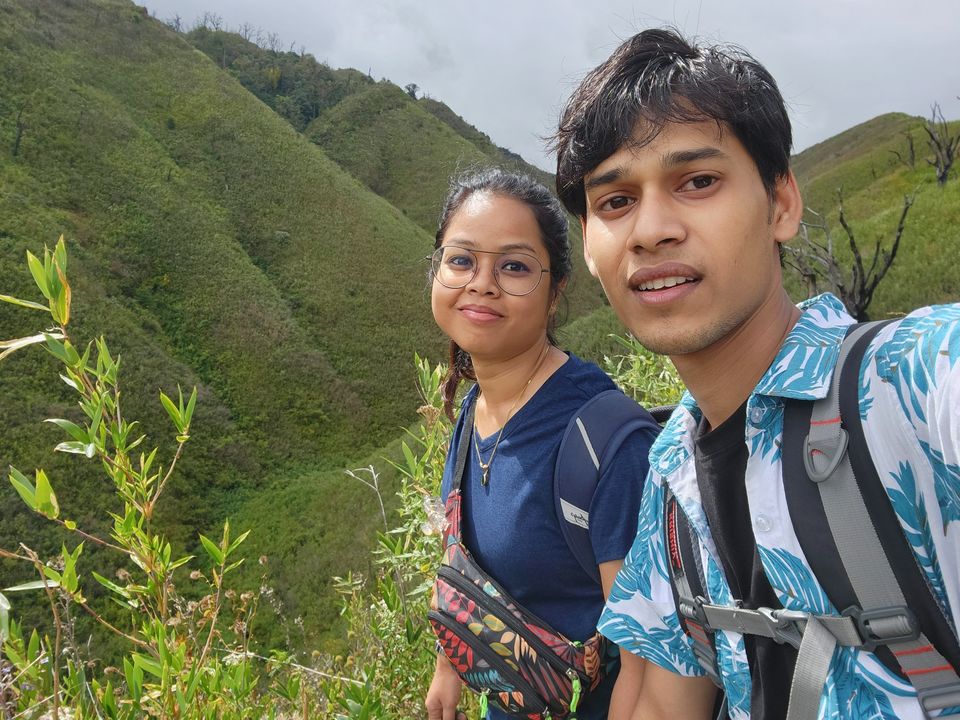 It was an amazing trip thanks to the Wild Hill Adventure, the amazing people in our group, the management team, the homestay hosts, and our guide.
This was the first solo trip of my life, and you guys made it memorable.
My heart will miss each and every one of you.
Thanks a lot.
If you have any questions or want to work with me, feel free to contact me.