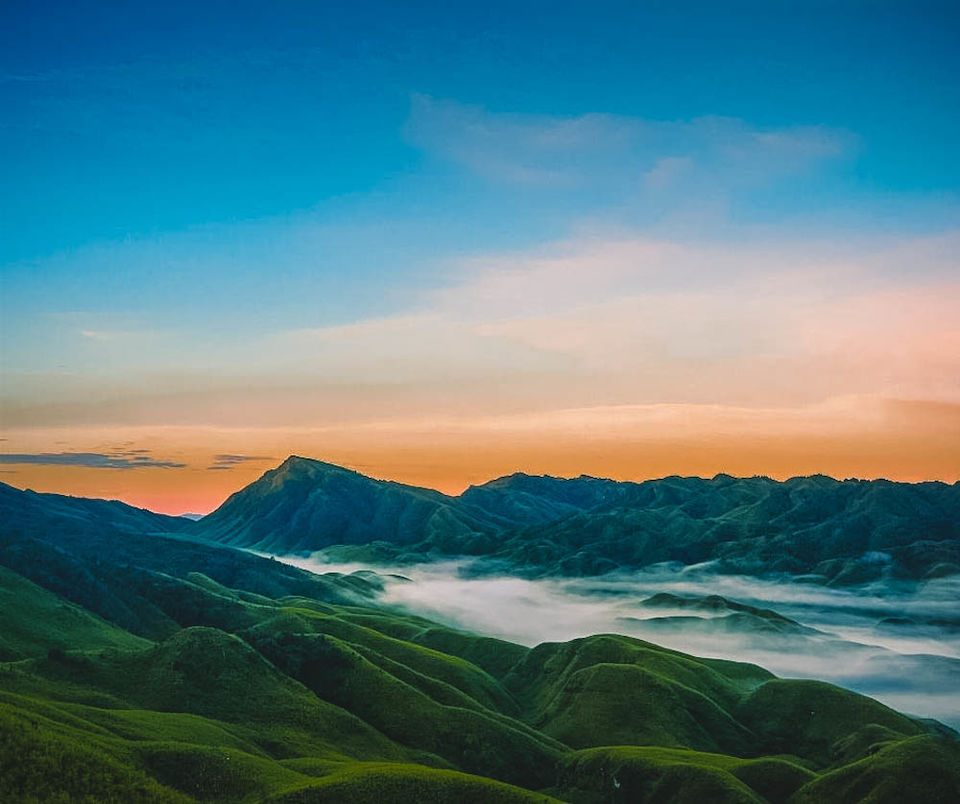 Remember how we overloaded ourselves in Kheer Ganga? The National Green Tribunal (NGT) through the High Court had to ban tourism in Kheer Ganga. Personally, it was a big relief for me. I was tired of these 'adventure companies' promoting the Kheer Ganga trek in Parvati Valley for as low as 4000 Indian rupees. Himachal Pradesh had witnessed a toxic tourism growth that was killing the whole region steadily. For heaven's sake, the very purpose of a mountain trek is to seek solace and take a break from the chaos. Why would you want to take your plastics, your loud hip-hop music, and your faked hopeless hippie imagery up there and spoil it all?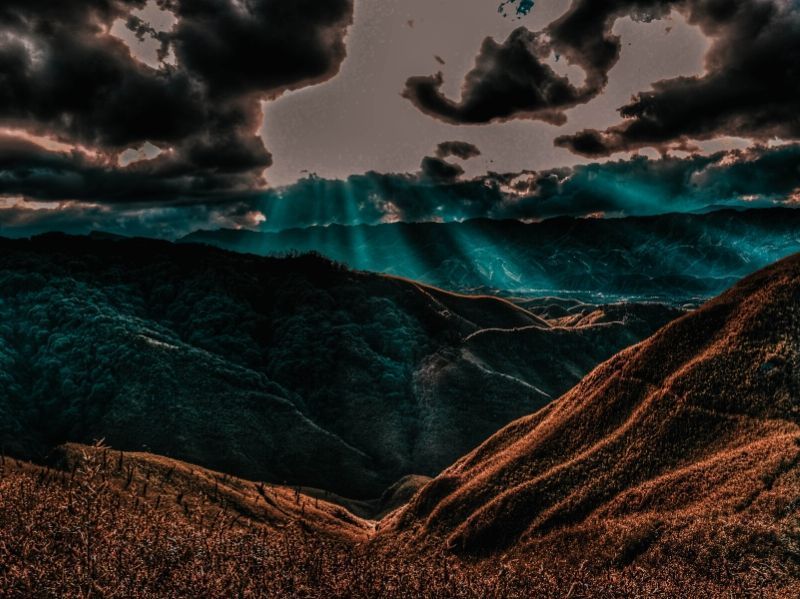 Incidents in Dzukou Valley
In November 2018. A massive forest fire erupted in the scenic Dzukou Valley in Nagaland. It took more than 60 volunteers especially from the local organization called Southern Angami Youth Organization (SAYO) to contain the fire in a dawn to dusk, do or burn away operation. Although there was zero human causality, the flora and fauna took a massive hit. The volunteers have to use sack clothes and machetes in a close encounter with the fire. Some trekkers from Manipur have camped in the southwestern area of the Dzukou valley and had left a fire for cooking unattended. This might be a one-off incident in Dzukou Valley that exhibited a peril in the making for an impending course of action. In 2014 January, a forest fire in the nearby Mt.Japfu was almost at loggerheads to annihilate Dzukou valley. The army had to use choppers to contain the spread of the fire. The source remains a mystery, as most of the terrain was not accessible on foot.
l Also read Kohima the under-rated state capital of India
The Dzukou Valley Trek
Maintained by the Southern Angami Youth Organization (SAYO) in Kohima, the Dzukou valley trek is nature's craftsmanship done without stray thoughts. The valley spreads across the states of Nagaland and Manipur and is at an altitude of 2452 m. The Dzukou valley trek has two flavors - the summer and winter.
While the summer trek takes you through colorful flowers woven on a green canvas, the winter one is on a frostbitten green canvas. Each has its peril and sweetness. Strangely as per Angami myth, Dzukou is considered a soulless dull region, a place where the dead rest before departing. The Dzukou valley is one of the most sought after experiences by the living, modern backpacker from mainland India. It is said, a river existed with water that heals and a white elephant roams the valley.
I once remember, in my first trip to this valley, before it was mapped into the commercial tourist circuit, running into a village headman, whose approval was needed to get water from a nearby river. The water was salty.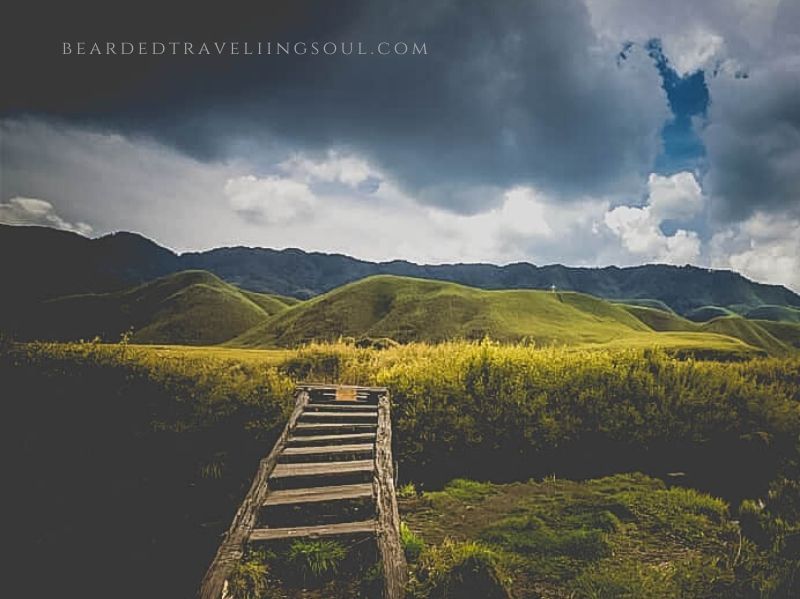 Perils of Mass Tourism
Mass tourism is never a bright idea and does not make a long-term good business sense. Now the whole term of 'sustainability' is very-broad based and occasionally confusing and conflicting in nature.
READ Getting Leh'd in Ladakh / BEARDED TRAVELING SOUL BLOGS
Nagaland's history with the process of conservation
Nagaland's history with the process of conservation is a very sad story. The Tragopan Wildlife Sanctuary is a namesake piece of land, no hornbills fly in Nagaland even though a massive annual festival is staged in its name, you still see young kids roaming with wooden catapults and adults hugging around with homemade rifles - I am sure no one is going on a war. While taking some guests to see the annual migration of Amur falcons making a pit stop in the Doyang Valley in Nagaland, ironically I saw people waving flocks of dead birds as passing cars hoping to make a quick sale.
WEST BENGAL Nagaland House 11, Shakespeare Sarani Road, Kankaria Estates, Elgin Kolkata 700071 Phone: 033-22825226 / 22820725.
NEW DELHI: Nagaland House, Opp. Tuglak Police Station, 29, Dr. APJ Abdul Kalam Road, New Delhi 110011 Phone:011-23013757 / 23016411 / 23017878
MEGHALAYA Nagaland House Nongrim Hills, Shillong East Khasi Hills 793003 Phone: 0364-2520083 / 2520670
ASSAM Nagaland House Sachel Road, 6 Mile Khanapara Guwahati 781022 Phone: 0361-2332158 Fax: 0361-2333859
Dzukou is a plastic-free zone and you have to pay a security fee if you are taking in plastic bags. The security fee is refunded once you give enough proof to the volunteers of SAYO that you came back with those bags. One can carry camping gear or you can hire camping gear in Kohima.
Best time to visit Dzukou Valley
The best time to do the Dzukou valley trek is from June to the end of September. The valley is covered with flowers although the rains can be a dampener. After September, the winter trek starts. Although with less romance in the valley, the winter experience is very different.
Published by Bearded Traveling Soul
My name is Amitabh Sarma and I am a storyteller. People fondly call me the "traveling pundit"; I humbly present myself as the "bearded traveling soul". I appreciate you taking some time to read my experiences and in case you would like to stay connected, please do get in touch through my social media profiles. Stay Blessed!
Perils of cheap travel deals
Everyone loves a cheap deal, and customers as well as regulators have become addicted to the gratification of cheap travel options, that a form of 'intentional blindness' has infected us all.
The problem with mountain treks is that it does not look good overloaded with people. Moreover, to top it all, there is a time limit on how long someone can keep cleaning other people's mess. - THE MESS OF MASS TOURISM
Dzukou valley is a beautiful place and people have every right to be here. Nevertheless, the whole idea should be to bring in nothing and take away nothing. I am certainly not in favor of censorship in tourism. However, I have seen destinations succumb to mass tourism.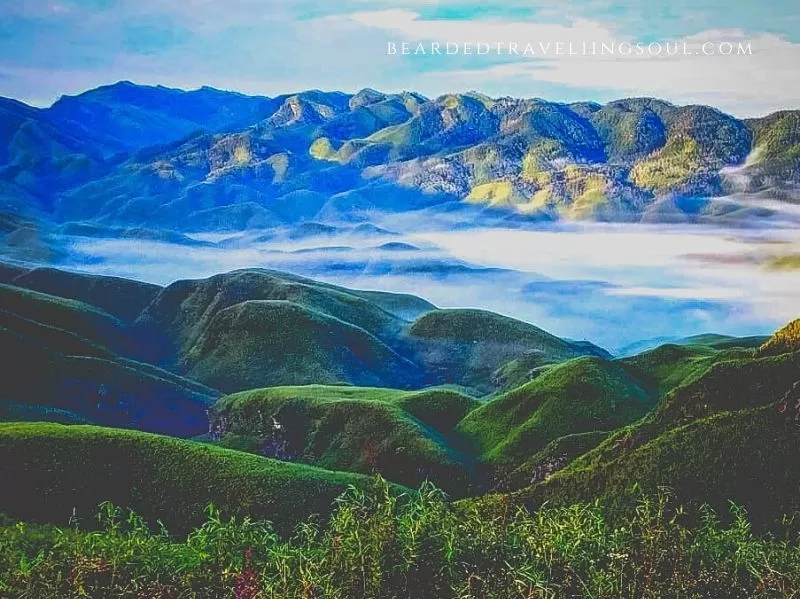 Remember Shimla, Mussoorie, Dharmashala, Manali, Leh and Northeast India's very own Shillong and Tawang, I can go on and on. The problem with mountain treks is that it does not look good overloaded with people. Moreover, to top it all, there is a time limit on how long someone can keep cleaning other people's mess.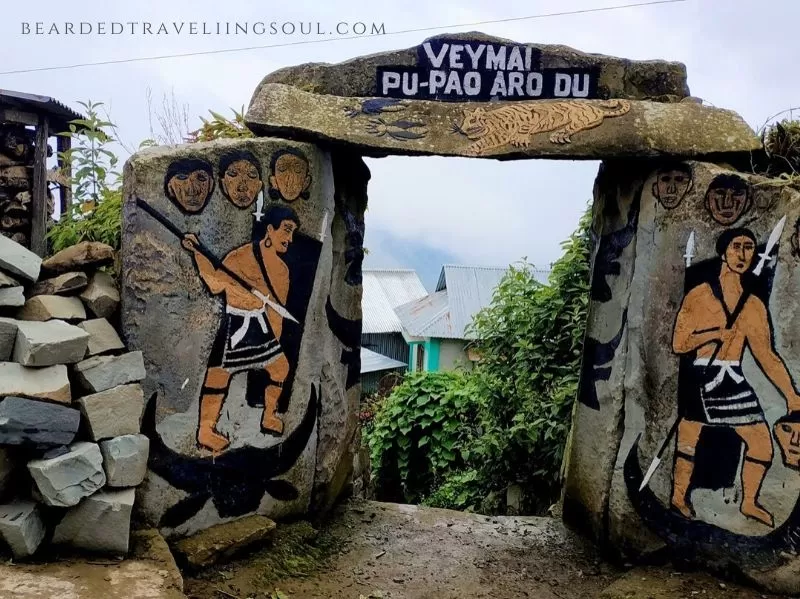 No matter how much the bureaucrats scream on India's focus with 'up-market, high value' tourism, what they lack is a road map to tap the domestic market. There is a need to sensitize the domestic tourist and equip the locals with a conservation module.
One thing we have to understand is the commercial mathematics behind mass tourism. More tourism often means fewer benefits to the local communities as the cost price of commodities and infrastructure increases. I am also not very convinced with the current breed of tourism consumers, especially us Indians. We think cheap travel is a right and not a perk of advanced technological opportunity.
Conservation in Dzukou Valley
Lately, SAYO- Southern Angami Youth Organization has done an excellent job of keeping the Dzukou valley. They have managed to formulate their own set of rules for people to embark on the trek and thereby bringing a process to the whole endeavor.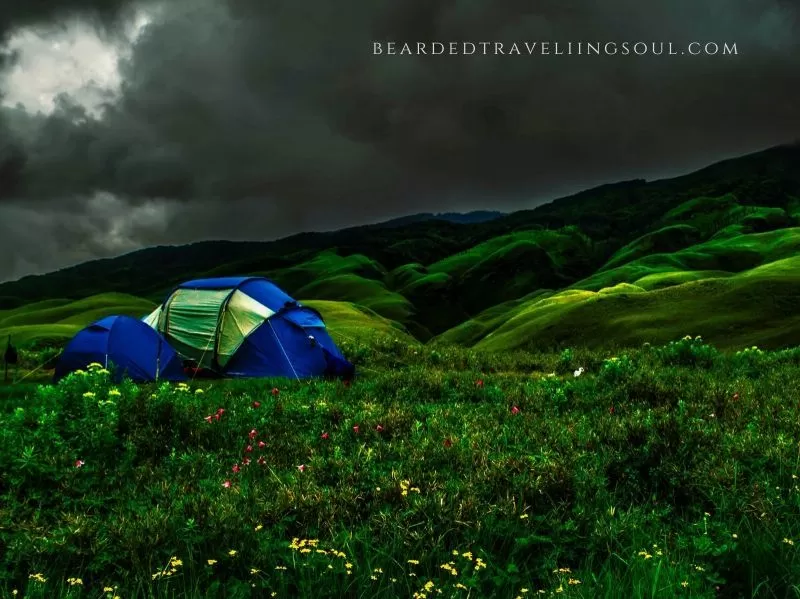 Dzukou is a youthful destination and it suffers from low barriers of entry and lack of regulations. This is encouraging rapid growth and conjecture. And Nagaland's administrative tussle with Manipur on ownership of the Dzukou Valley trek is making things worse.
The role of SAYO, who has taken the onus single-handedly to preserve Dzukou Valley has increased. Regular trainings are conducted to volunteers of SAYO on biological conservation, tourism, and cultural subjects.
How to reach Kohima
Kohima, the state capital of Nagaland is connected by a road network with all the major airports in Northeast India. The nearest airports are the Dimapur Airport ( DMU) and the Bir Tikendrajit International Airport (IMF) in Imphal. From Dimapur Airport it is a 3 hours drive to Kohima and from Imphal Airport it is a four and half hours drive. If you are doing things on your own, you have local taxis and buses that will take you from Dimapur to Kohima. Alternatively, you can take a train from Guwahati to Dimapur. I prefer the Jan Shatabdi Express train that leaves Guwahati at 6: 30 AM and reaches Dimapur at 10:40 AM. And then, take one of those black and yellow shared taxis to Kohima. Some great overnight buses take you from Guwahati to either Kohima or Dimapur.
Accommodation in Kohima
Kohima has plenty of hotels, guesthouses, and homestays. Here is a small list :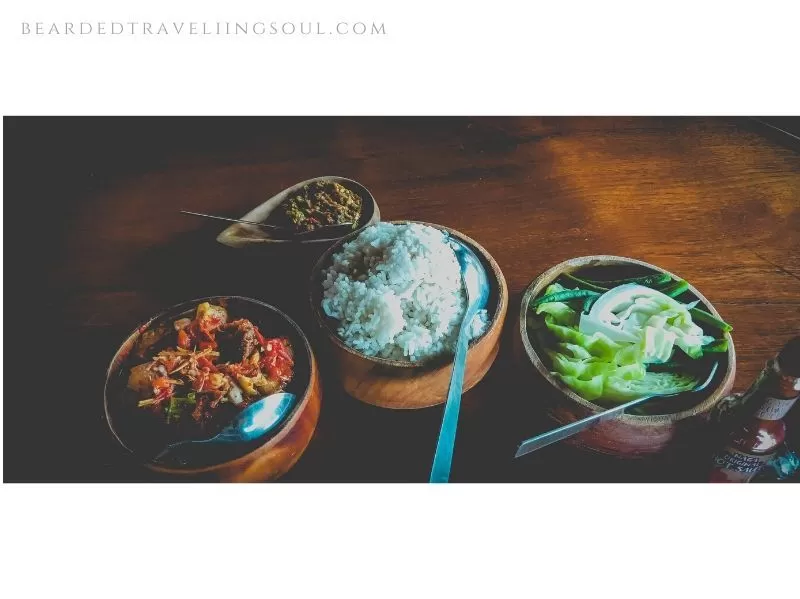 Hotel Blue Bayou: Modern hotel just opposite to the Kohima War Cemetery.
Hotel Vivor: Hotel Vivor has 29 Charming rooms which are categorized into Standard, Premium, Deluxe, Deluxe Suite, and Executive Suite & Niathu Presidential Suite.
Hotel De Oriental: Situated on the highway and easy to access modern hotel Hotel
Razhu Pru: Quirkily poised between a heritage and boutique hotel, Razhu Pru was originally a family home built in the post-world war II winter of 1946
Touphema Tourist Village: The accommodation is a series of huts in Naga style at Touphema village
Dovopie Inn: With soothing traditional decor, this inn at Khonoma village, has six rooms and perhaps the café, known as Zievo Coffee Café is one of the best located in Nagaland.
Dimori Cove: Next to the Hornbill Festival site, an interesting boutique accommodation.
Alder Retreat: Located 10 minutes away from the city, Alder Retreat is the ideal place for travelers who want to get away from the rush and pollution of the town.
Medom's B&B: A homestay run by Dr. Kenny is in one of the most picturesque locations in Kohima, Nagaland.
Morung Lodge: A bed and breakfast homestay located in the heart of Kohima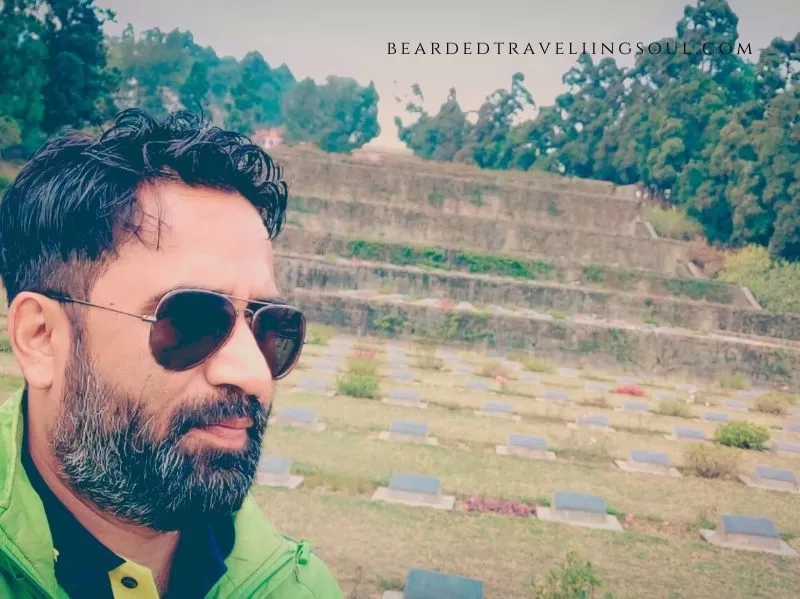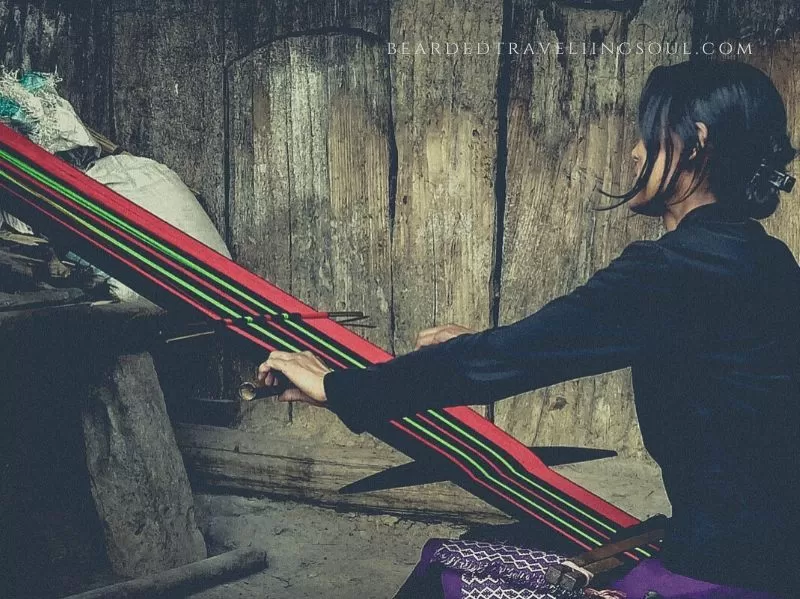 The trek from Jakhama is steeper but takes less time while the Viswema trek is loftier but takes longer. The beauty is of course the same. The recommended option is to go in through Viswema and come out through Jakhama. Either way, depending on your physical conditions and the time you spend on photography, it will take 2 - 3 hours to reach the rest house once you reach the valley.
READ Interview with photographer Arpan Kalita
Stay in Dzukou Valley
The last time I did the trek in 2017, the entry fees were 20 INR for people from neighboring villages, 50 INR for Indians and 100 INR for foreign nationals, to be paid once. The dormitory charges in the rest house were 50 INR per head and something called the VIP room was for 300 INR per room.
Additionally, you can pay for foam mattresses, blankets, and even firewood, which ranged approximately 50 INR for each item. A basic dinner and breakfast are provided on additional payments. You can also camp in the valley. But again I am reiterating the fact that you have to be a responsible camper.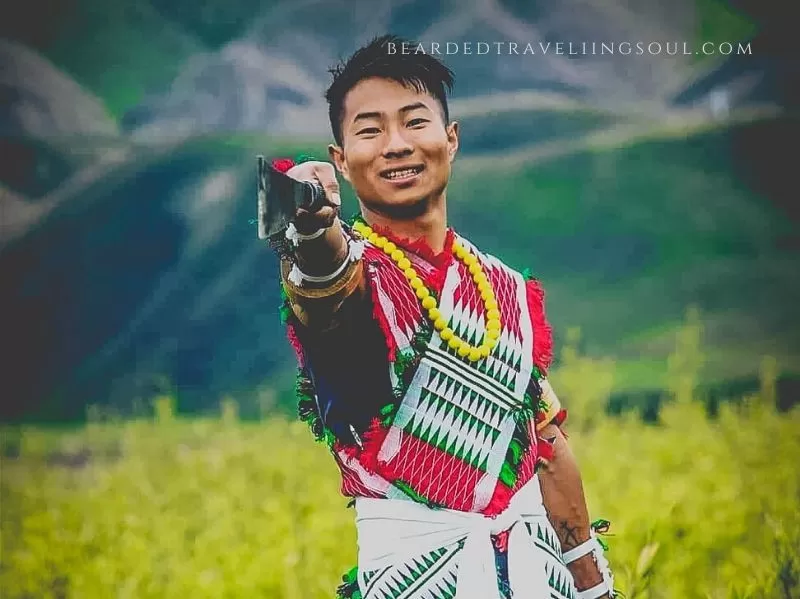 Dzukou is a plastic-free zone and you have to pay a security fee if you are taking in plastic bags. The security fee is refunded once you give enough proof to the volunteers of SAYO that you came back with those bags. One can carry camping gear or you can hire camping gear in Kohima.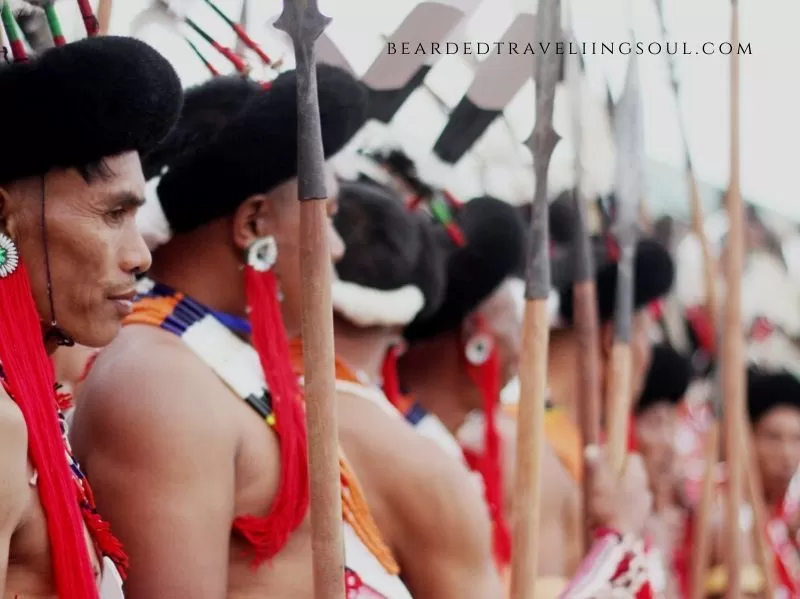 Permits to travel in Nagaland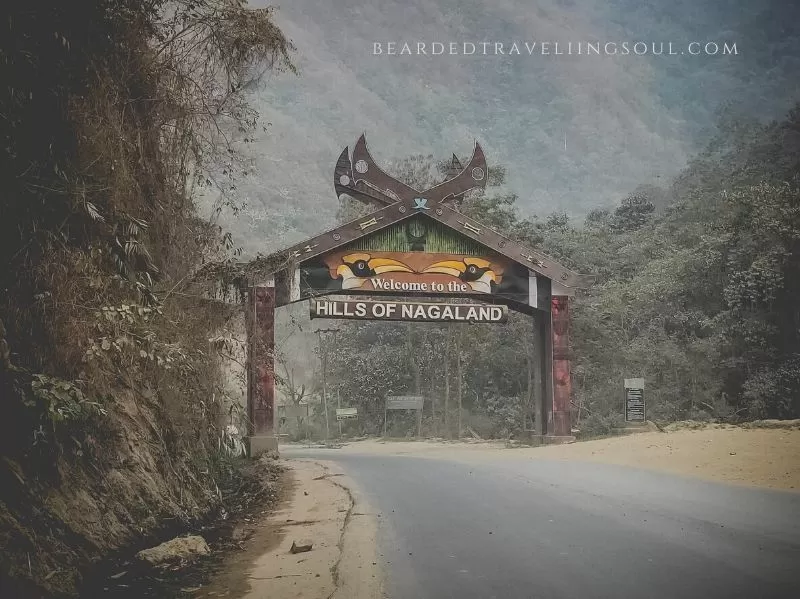 To visit Nagaland you are required to obtain an ILP (for Indian Nationals) and Foreign Nationals need to register at the local Foreigner Registration Office (FRO) of the districts they visit, which is usually the local police station in Nagaland. Your tour operator can arrange your ILPs or register you at the nearest FRO. Indian Nationals can also obtain ILPs online.
Documents: Aadhaar, PAN, Voters ID, Driving License, Passport, Government ID, Student ID ( Any 1 of the IDs) For Online applications Document provided should be in JPG/PNG format and a maximum size of 500KB. The Valid Document should also have an Address proof.
Photo:A recent color passport photo For Online Applications: The document provided should be in JPG/PNG format and a maximum size of 500KB. Recommended square-shaped passport photo.
Tourist ILP Fee: 15 Days: 50 INR 30 Days: 100 INR Note: Additional charges apply for payment gateway services.
Only Indian Nationals can apply for ILP through this Portal. (Tourist Only) Nagaland ILP application
Inner Line Permits can also be obtained from the following Nagaland Houses across India:
"Away, away, from men and towns, To the wildwood and the downs
To the silent wilderness, Where the soul need not repress its music."
Percy Bysshe Shelley
The Corona Virus pandemic has taught us a lot of things and although immediate future to tourism looks shaky, the future looks bright. Nature has taken time to heal itself. And once things brighten up, we should be careful not to rush into things. We would not want the cycle to repeat, would we?
Disclaimer: The reproduction of any of the content, including the photographs without prior consent/permission of the writer, is strictly prohibited and a violation of the same will attract legal action.
Did you like the post? Follow me on Facebook,Instagram, and Twitter to get more insights and updates. For any kind of collaboration please do drop me an email at beardedtsoul@gmail.com