What better way to spend Easter weekend than doing my favourite thing – travelling! Since my husband Graydon was off to Amsterdam for his brother's stag do, I thought I might as well make the most of this opportunity to take a girl's trip!
So my friend Amy and I, who I've travelled with before, booked a whistle stop trip to see the pretty Channel Island that is Jersey. Jersey is a self-governing dependency of the United Kingdom. I visited Jersey when I was 11 and, although I enjoyed my holiday, I wasn't old enough to appreciate the whole 'travel' side of things so it was really nice to be able to see it again as an adult.
We didn't have long there and we didn't have great weather, but I'm going to show you how that doesn't mean you can't make the most of your time on a trip!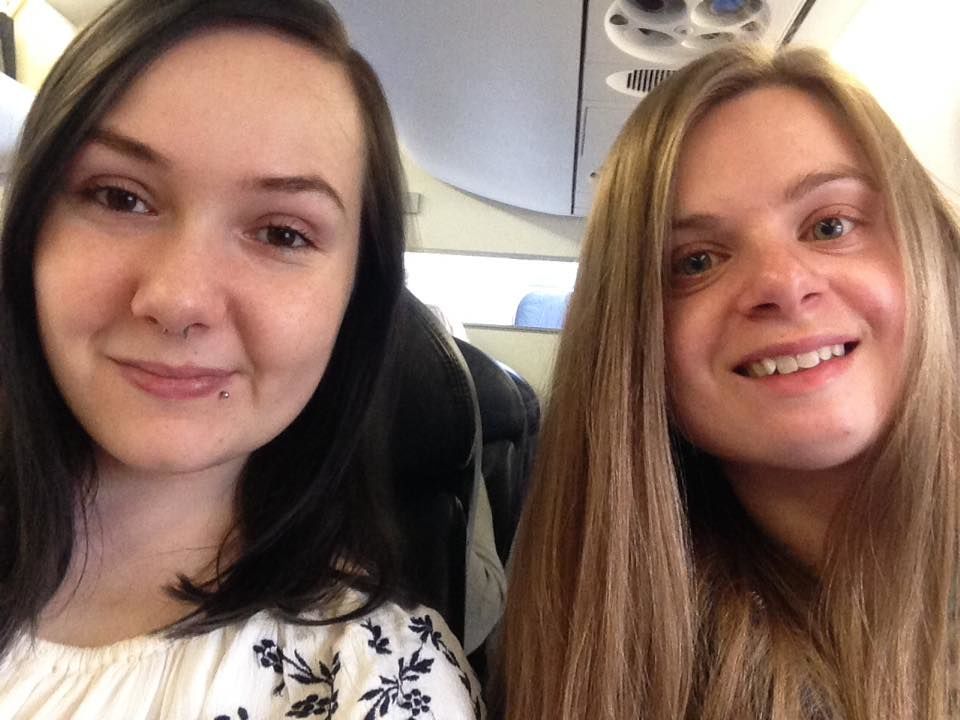 The journey and the hotel
We were fortunate enough to be able to get a cheap flight from our local airport, Doncaster Sheffield. And as always my dad was super generous and did the honours of driving us there and back so we didn't have to pay airport parking charges.
Although Jersey is only a 55 minute flight away, I always find that travelling even short distances takes up most of your day – getting up and ready, travelling to the airport, going through security, waiting around and then getting to your hotel on the other side – exhausting! But so worth it.
We had a lovely airport breakfast before the flight, and luckily for us my parents have recently been to Jersey, so they told us information about the buses which were fairly easy to navigate. Every bus journey is £2 wherever you go in Jersey so you know where you stand with travel fares. They use the Jersey pound as well as the English pound; the Jersey pound is technically legal tender in England but some business can get funny if you try and use them so it's best to use them up in Jersey.
Unfortunately for us the rain seemed to wait for us to get off the bus find our way to the hotel! It was only a short walk though and thank goodness for Google Maps!
The hotel was called the Talana Hotel and was very reasonably priced. It was a bit old fashioned but very clean and comfy with helpful staff - can't complain really! The frustrating thing was that it had a lovely outdoor pool with views of the countryside behind it, but the weather wasn't up to it. Anyone who knows me knows that anything water related is one of my favourite things about life!
Although Jersey is the biggest of the Channel Islands, it's still only home to about 100,000 residents. It's split into 12 areas called parishes. The Talana Hotel was located in the Parish of St Saviour which is only a short journey away from the capital, St Helier. The first night we took one look at the weather and decided to stay inside, but the hotel did amazing bar meals, and we didn't hesitate to tuck into the huge burgers that we ordered!
So then after a good night's sleep it was time to start exploring…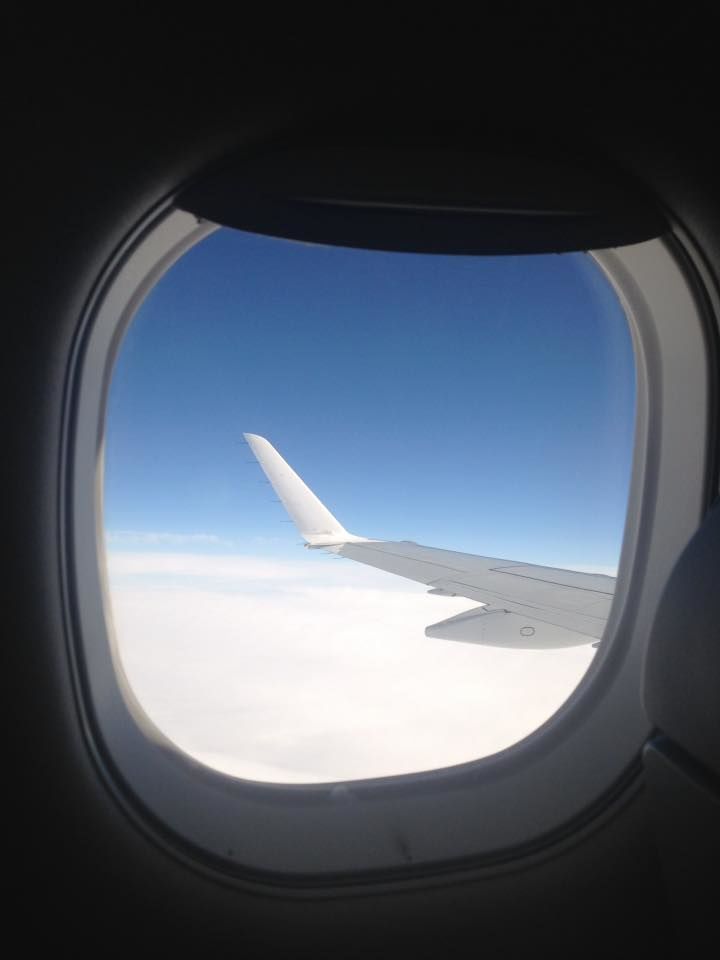 Beautiful sea front walks
Thankfully the weather was kind to us the next morning which was when we had planned a long walk into St Helier. When we checked the map later we realised we had actually taken a really long route which would explain why we needed a couple of coffee stops along the way!
But that extra walking didn't matter as we had a lovely stroll along one of Jersey's pretty beaches, which just about satisfied my need to be in (or near) water. Although we did spot two brave locals who stripped off from their dressing gowns to reveal swimming costumes – and jumped straight into the (probably freezing) sea! To be fair though if I lived by the sea I'd probably do this too.
We enjoyed great views of the coastline and even walked as close to Elizabeth Castle as we could get without taking the water bus to it - we found watching these vehicles move from land to sea pretty fascinating though.
We rewarded ourselves with a snack at one of the only places I remember from my previous trip to Jersey: a café called La Fregate. This place is like the TARDIS, we were shocked by how big it was inside judging by its exterior.
The name of this café may sound unusual, but another interesting fact about Jersey is that it's quite a mix of French and English, with many road names being French. What with this and the colourful buildings, it's easy to feel immersed in a different culture despite Jersey being so closely related to England.
La Fregate is situated by St Aubin's Bay which is where the Jersey airshow is held each September. And of course my dad, being a huge aircraft fanatic, has travelled to Jersey many times for this very purpose.
It's safe to say we were exhausted after our lovely sea front walk, but no time for resting – off to the next activity!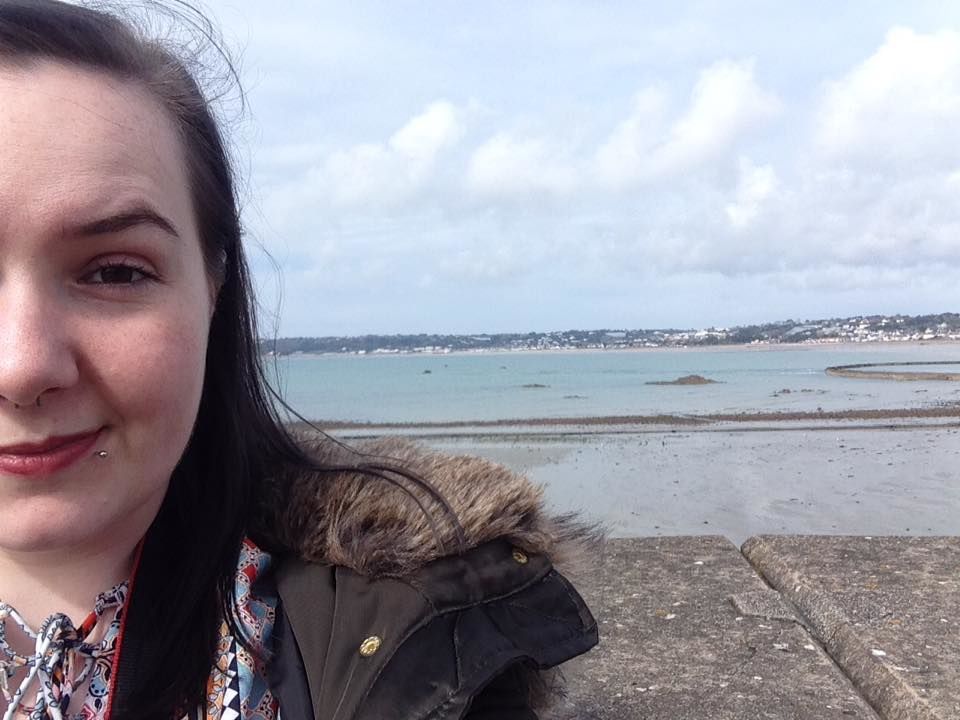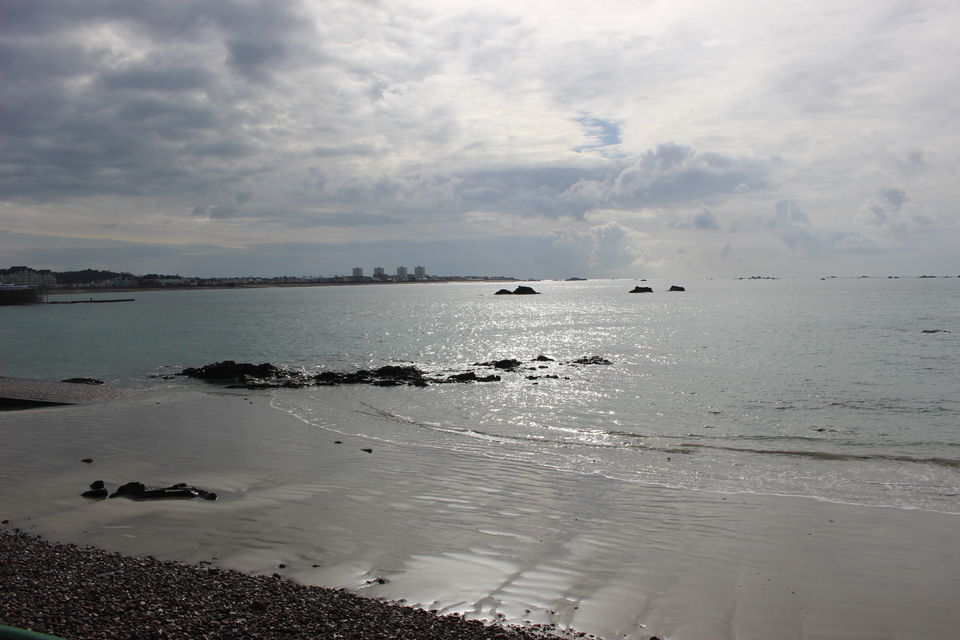 Jersey War Tunnels
Before I visited Jersey my dad had told me that the War Tunnels were the best attraction on the island and he was not wrong. I love history but frustratingly my mind isn't really wired up in that way, making it hard for me to understand and remember lots of facts. This is one of the reasons I loved the War Tunnels so much – the information was all well laid out and so informative but without overcomplicating the facts, alongside interactive displays and artefacts of course.
The fact that this museum was in the actual War Tunnels themselves, which were dug out to be an underground hospital during the war, made the whole experience feel so much more real, and I found myself truly empathising with the people who lived through these terrible times.
I learnt so much and what's especially chilling is that this experience really gave me an idea of what England would have been like had it been occupied by the Germans in World War II. And of course it filled me with a sense of pride as I thought about my late Grandad who was a Normandy Veteran.
The War Tunnels were easy to get to by bus and our planning paid off as the rain had started while we were inside, just like the forecast had said!
After having a much needed rest in the hotel we headed out again and ended the day with a delicious Italian meal at Caffe Ristorante Italia, again recommended by my dad (and very reasonably priced).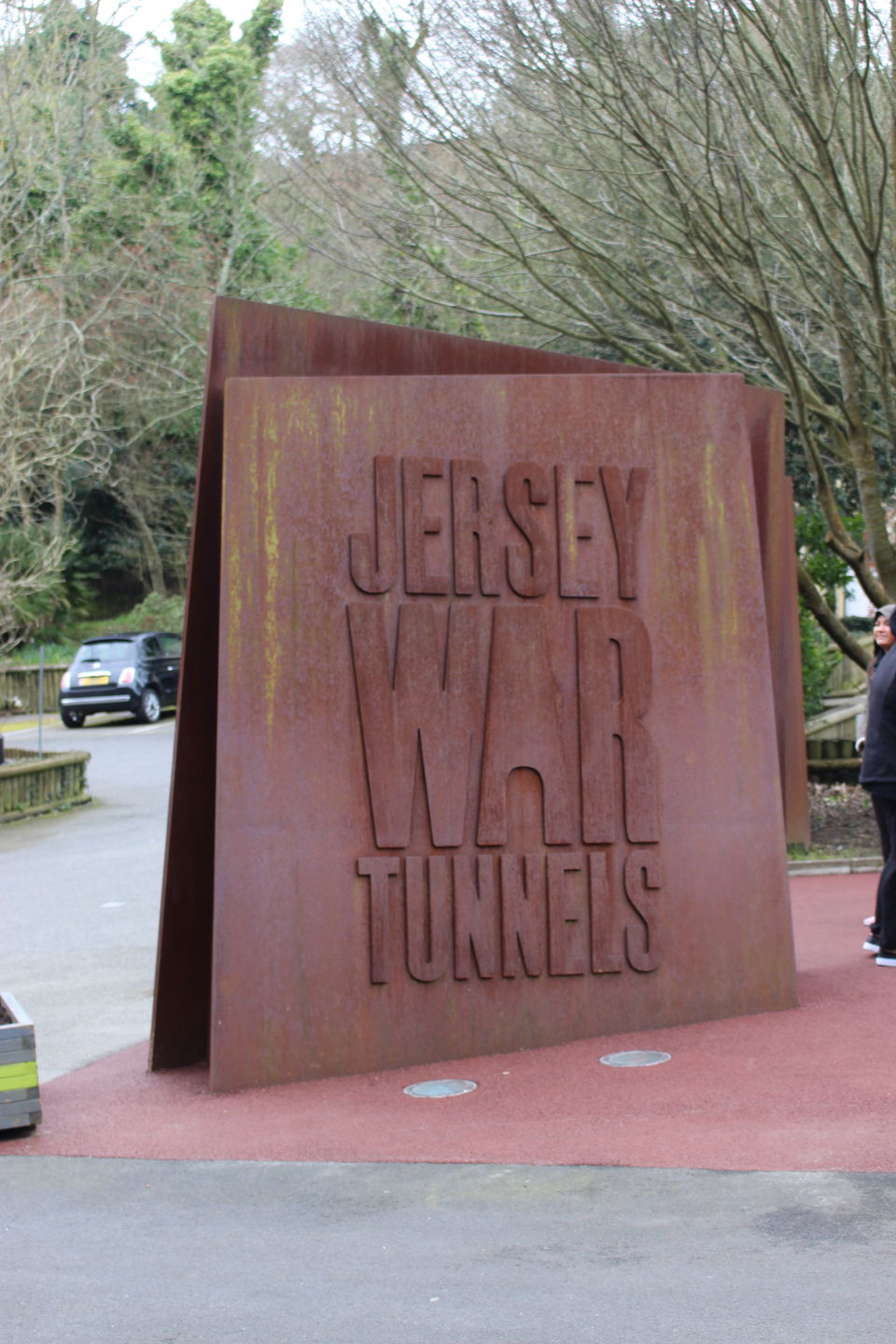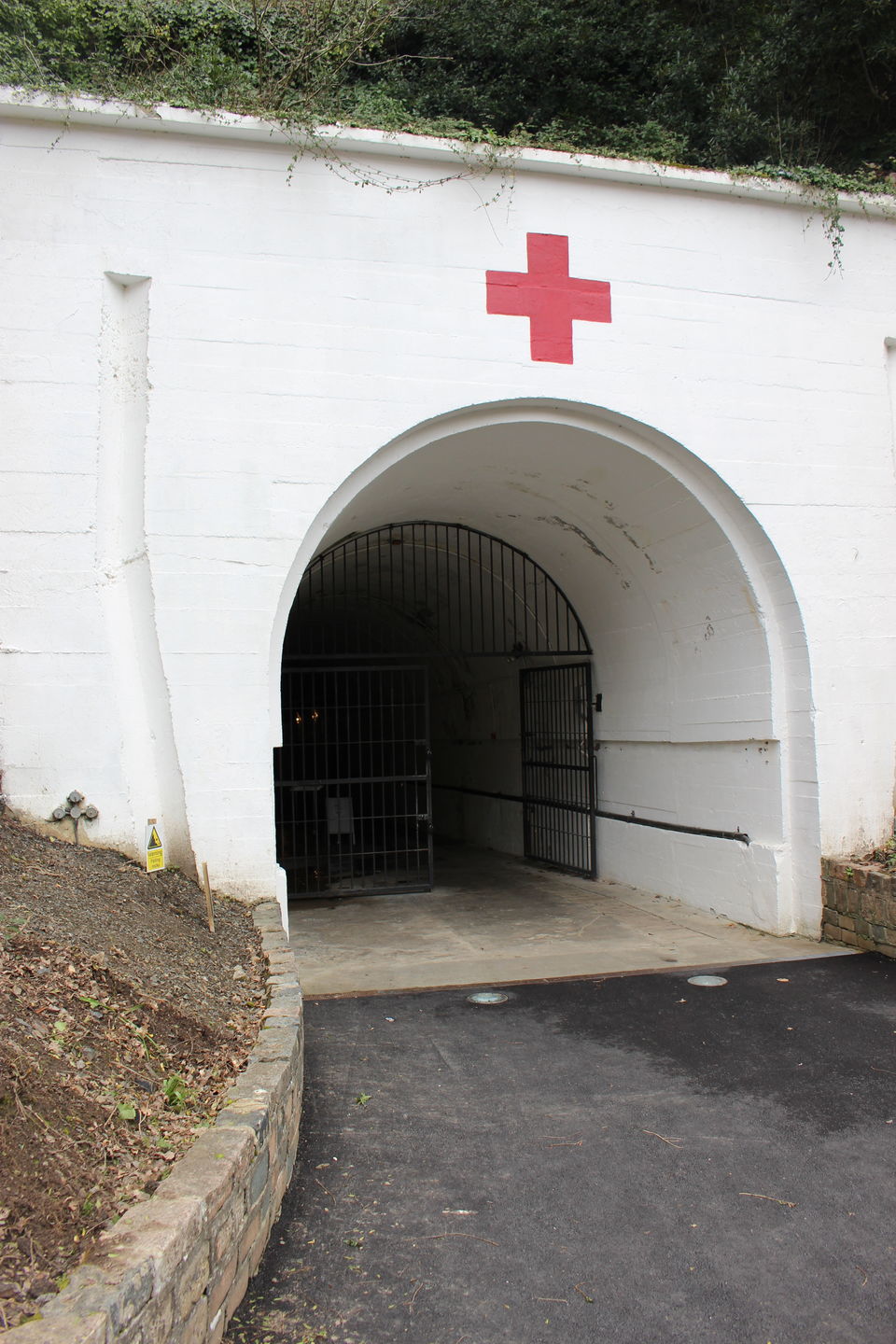 In conclusion
The trip was short and even though we really only had one full day to explore, we definitely made the most of it and it was so worth being worn out!
I'm not going to lie, when you have a partner travelling without them is hard as I missed Graydon so much. But I'm glad I took the opportunity to enjoy a girl's trip and see a beautiful and interesting place.
I'd love to go back and spend more time in Jersey because even though it's small it seems like there is so much to do, including day trips to France and the other Channel Islands. If you've been to Jersey or live there I'd love to hear your favourite things to do so I can check them out when I next visit.
Jennie xx