The Drunk House is the upcoming hub for live events in west Delhi. The spacious seating with an approachable live band stage makes it the ideal place for a pumped up evening with great music, food and drinks.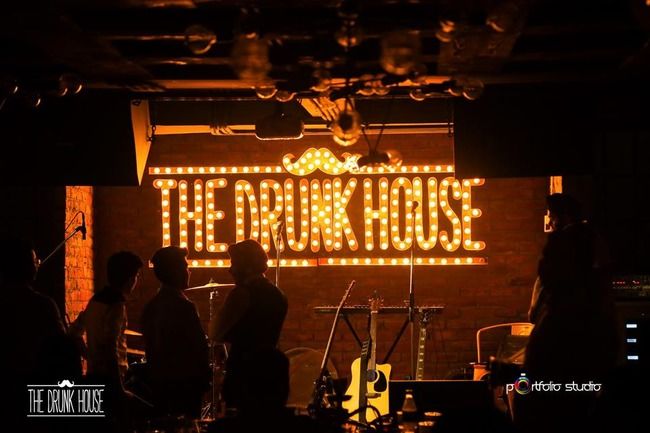 Everything at Chull, from the lip-shaped sofas to inappropriate stools, is meant to get you out of the comfort zone. The food and drinks menu is just as experimental as the decor. Come here if you are ready for a night of drunken revelry.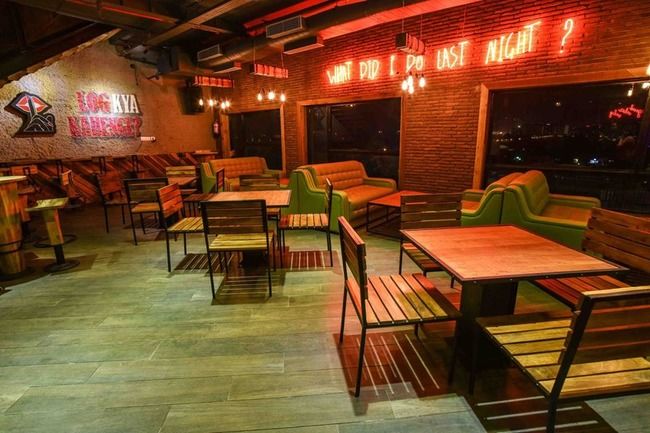 Prankster brings together Modern Indian cuisine with fresh beer. The setting and interiors of the bar are built to inspire nostalgia for college days. Prankster also has an in-house microbrewery that creates some delicious wheat and barley beer.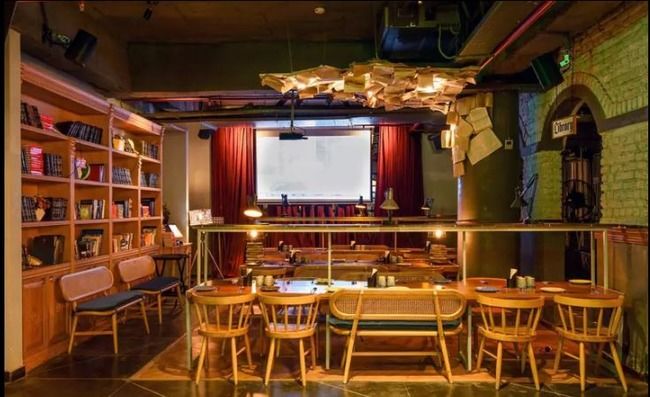 One of the most creative restaurant bars to open up in NCR, Birdie Num Num is a flavourful journey through the cuisines of India served with a modern approach. The cocktails here are just as, if not more, fascinating as the dishes. From the spectacle of Abracadabra (in picture) to the delicious whisky-based Liquid Bread, Birdie Num Num has definitely raised the bar for cocktails innovation in Delhi.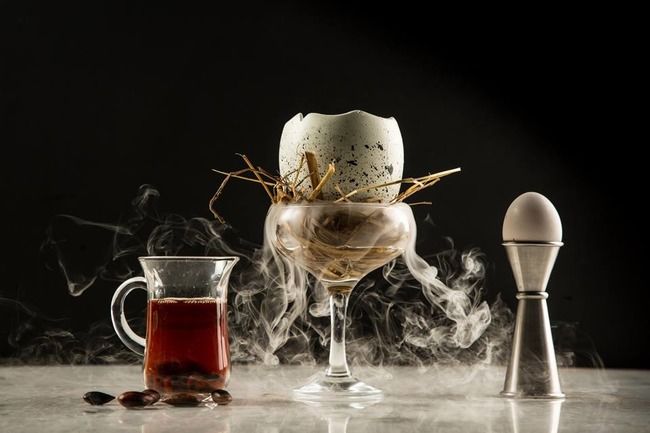 The Groghead is a massive hall of fun, comprising of a huge bar, muted walls and antique hangings. The decor of Groghead gives a casual chic vibe and the terrace area is perfect to chill with a group of friends, while looking out into the city.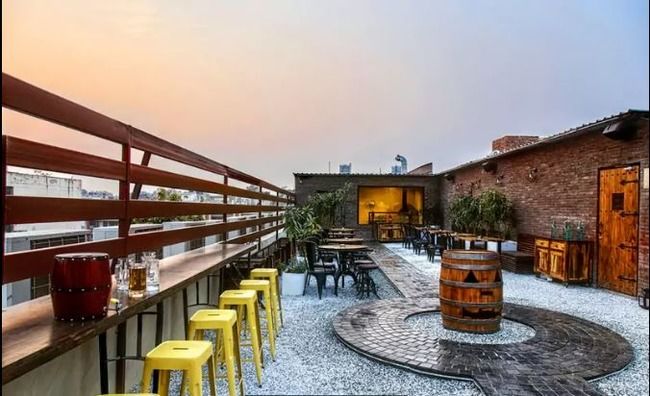 Ansal Plaza, Delhi's oldest mall, is revamped and how! The Sky High bar inaugurates a wave of change for what used to Delhi's favourite mall. Situated on the rooftop of the mall, the bar is a massive 250-seater lounge that offers a 360 degree view of the city. The Sky High is probably the perfect place to ring in the new year.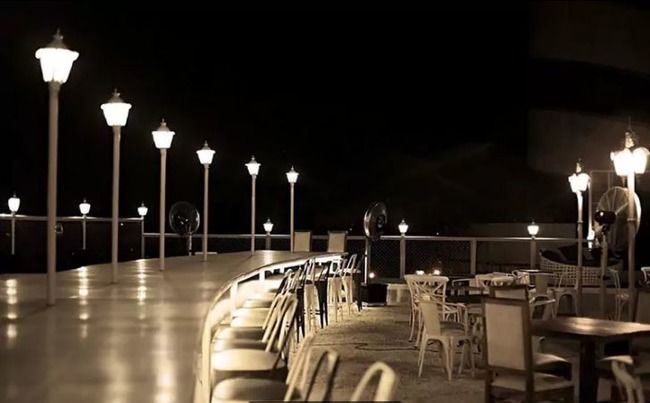 Mama's Buoi is a beautiful new cafe in the lanes of North Campus. The rooftop seating area is spacious enough to accommodate upto 12 people and the menu is all about decadent comfort food. The prices at Mama's Buoi are college-student friendly.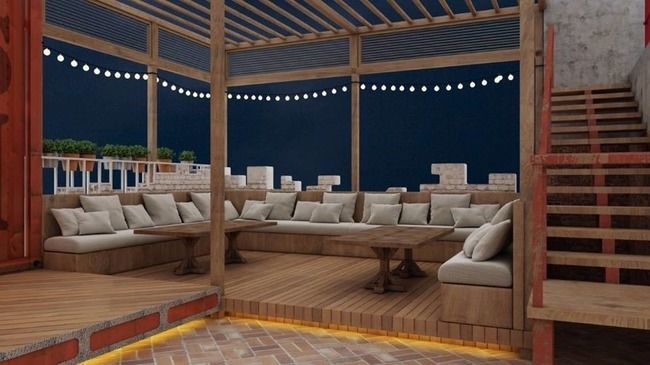 Where: 1, Scindia House, Janpath Road, Connaught Place
Must try: Midnight Masala cocktail with Kandhari Bun Kebab
Approx. cost for two (with alcohol): Rs 2,000
Where: C-306 A & 307, T-101 & 102, 3rd Floor, Ansal Plaza Mall
Must try: Shirley Temple with Tandoori Paneer Pizza
Approx. cost for two (with alcohol): Rs 2,000
Where: 3rd Floor, 2624, Hudson Lane, GTB Nagar
Must try: Mama's Sangria with Signature Mozzarella Sticks
Approx. cost for two: Rs 1,000
Where: A-15, 2nd Floor, Vishal Enclave, Najafgarh Road, Rajouri Garden
Must try: Manhattan cocktail with Butter Chicken Cannelloni
Approx. cost for two (with alcohol): Rs 1,300
Where: 5th Floor, Plot 11-12, Leisure Valley Road, Sector 29, Gurgaon
Must try: Pushpa Ka Khatta cocktail with Dal Makhani Fondue
Approx. cost for two (with alcohol): Rs 1,000
The Lord of the Drinks Meadow
The Lord of the Drinks Meadow is the newly-opened fourth outlet of one of Delhi's most favourite bar chains. Located inside Deer Park, the Meadow aspires to recreate the feeling of an old cottage and an open garden. The drinks and food follow the exciting and innovative theme of other Lord of the Drinks outlets!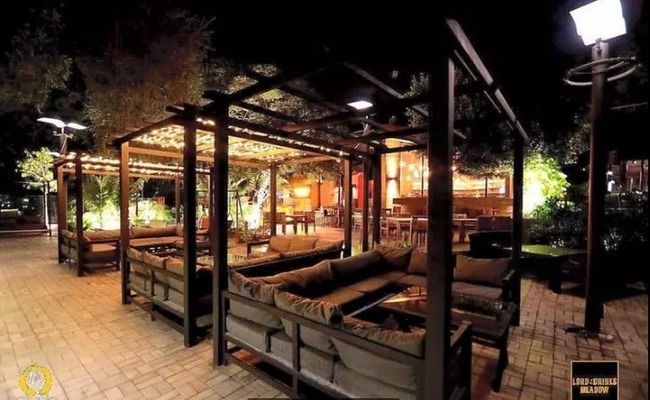 Where: Inside Deer Park, Hauz Khas Village
Must try: LIIT With Kaala Khatta chuski cocktail with Caramelized Onion And Bacon Cheese Fries
Approx. cost for two (with alcohol): Rs 2,000
Where: Site 8-10, Sector 29, Gurgaon
Must try: House Brew Wheat Beer with Pav Bhaji Zinger
Approx. cost for two (with alcohol): Rs 1,500
Nukkad
Nukkad is situated exactly where the name suggests, at the corner of a lane in the SDA market. The open air seating of Nukkad is ideal for enjoying the Delhi winters, indulging in refreshing cocktails and digging into some delicious finger food.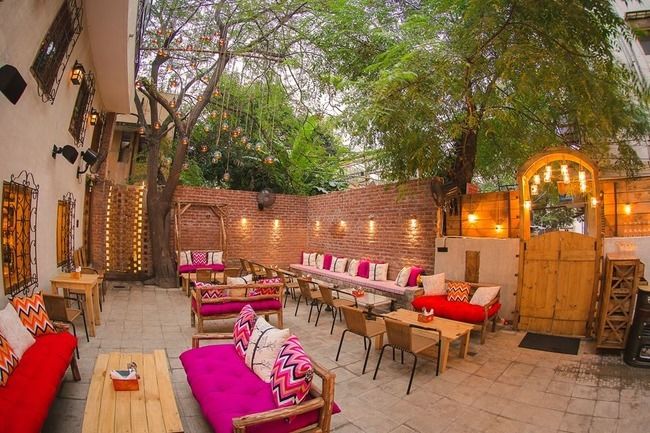 Where: C 23 - 24, SDA
Must try: Aamsutra with Kurkuri Idli Chaat
Approx. cost for two (with alcohol): Rs 1,200
Where: 21, Global Foyer Mall, Golf Course Road, Gurgaon
Must try: Two Faced cocktail with Telangana Chicken
Approx. cost for two (with alcohol): Rs 2,000
Where: A-5, 2nd Floor, Above Hyundai Showroom, Green Park
Must try: The Tesla's Legacy with Chicken Wing with Smokey BBQ.
Approx. cost for two (with alcohol): Rs 1,700
Locale
Locale Cafe and Bar in Saket has been creating waves as the new hot-spot for affordable drinks. Situated in the PVR Anupam Complex, Locale is perfect for a get-together with friends if you don't want to shell out big bucks.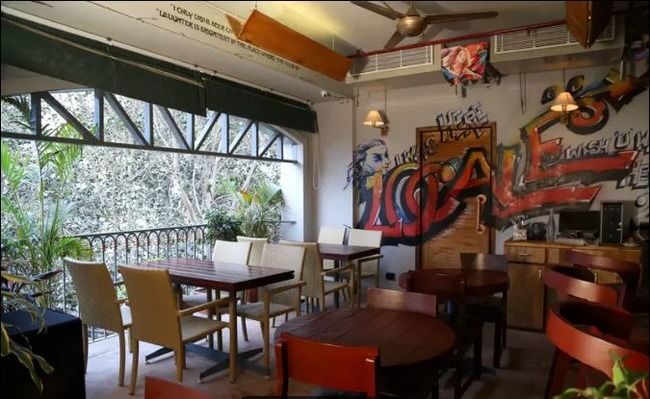 The newest bar on the block is this massive three-storey haven for all things travel and culture. Tourist is designed around the details and attractions of travelling, including a passport menu and colourful bunk beds! This place is, undoubtedly the coolest addition to Delhi's hangout scene.