Work hard during the week and party harder on weekends – that's the mantra Delhites swear by. But partying hard comes with a price (quite literally) and before you know it, you've ended up with a massive dent in your bank account. But worry not! A new brigade of restaurants, mushrooming all over Delhi NCR, is going to come to your rescue to help you solve this dilemma for good. These restaurants embrace the concept of BYOB and are usually strategically located right by a theka. These BYOB bars in Delhi are the perfect answer to your month-end woes.
So all you need to do is grab your poison and head to these Bring Your Own Booze (BYOB) restaurants in Delhi for a fun time. Here's to doing away with exorbitant bars that burn a hole in your pocket, and for good!
BYOB Places In Delhi
Here are the top BYOB restaurants in Delhi NCR:
Here is a cute Insta-worthy cafe hidden in Delhi's Greater Kailash area that not too many people know of. You can either keep the party indoors or sit outside when the weather is forgiving. There's also a rooftop seating arrangement for when things get busy. And for all those wondering, it's right by a theka! This is one of the lesser known BYOB bars in Delhi so it's also pretty secluded.
What to try: Spaghetti, momos, chicken steak, cheese cigars and chimichangas
Average cost: ₹1,200 for two (approx.)
Timings: 11 am to 12 am
Located in Gurgaon, Knite Ryder offers a great experience if you're looking to save money but don't want to hold back on the fun. This BYOB place in Delhi-NCR has 3 floors and is a popular haunt for corporate workers. Conveniently located right next to an alcohol store, it makes it easy to buy the liquor of your choice and head here. Knite Ryder offers a great ambience as well as some delicious foods. It also has live music for all the music lovers out there.
What to try: Chilly chicken, tandoori murg, paneer haryali tikka
Average cost: ₹1,200 for two (approx.)
Timings: 12 pm to 12 am
The Outback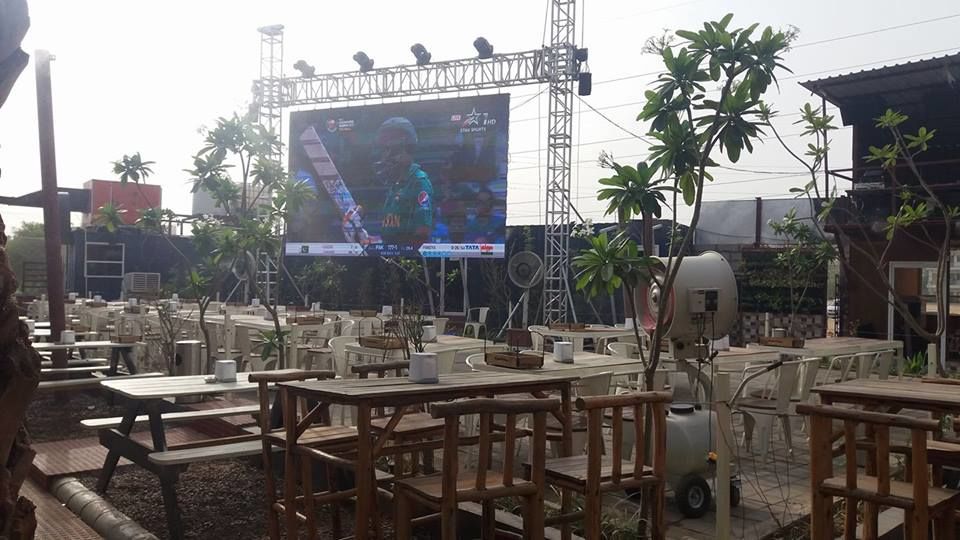 This is a super laid back place on Golf Course Extension Road in Gurgaon and it's not a surprise that this one, too, sits right next to a wine and beer shop. What's more? This theka has some amazing deals on Hoegaarden. An amazing place with a great crowd and ambience, watch out for this one because it's one of the most happening BYOB bars in Delhi!
What to try: Peri peri chicken, chicken malai tikka, fish grill, honey chilli potato, masala peanuts
Average cost: ₹1,000 for two (approx.)
Timings: 6 pm to 1 am
If you're a lover of momos and all things Tibetan, you must keep an out for this one. JALSA Indian and Ladakhi Kitchen claims to have the best dimsums around. It scores extra points because it happens to be right above an L1 (or wholesale) wine and beer store so the alcohol is marginally cheaper, even by Gurgaon standards! Couldn't get any better than this, could it?
What to try: Momos, chicken shapta, lamb Tibetan platter, JALSA special thenthuk
Average cost: ₹600 for two (approx.)
Timings: 11 am to 12 am
Another one of Gurgaon's treasures, The Friends Republic is on Golf Course Road and has a super chill vibe going on. The DJ console table consists of the front part of a truck! The DJ stands behind this and spins some amazing tunes that gets the crowd going once everyone's merry.
What to try out: Peri peri chicken, chicken tikka, chicken wings, cheese roll, nachos, French fries and masala peanuts.
Average cost: ₹1,200 for two (approx.)
Timings: 6 pm to 12 am
Hyde by Plan B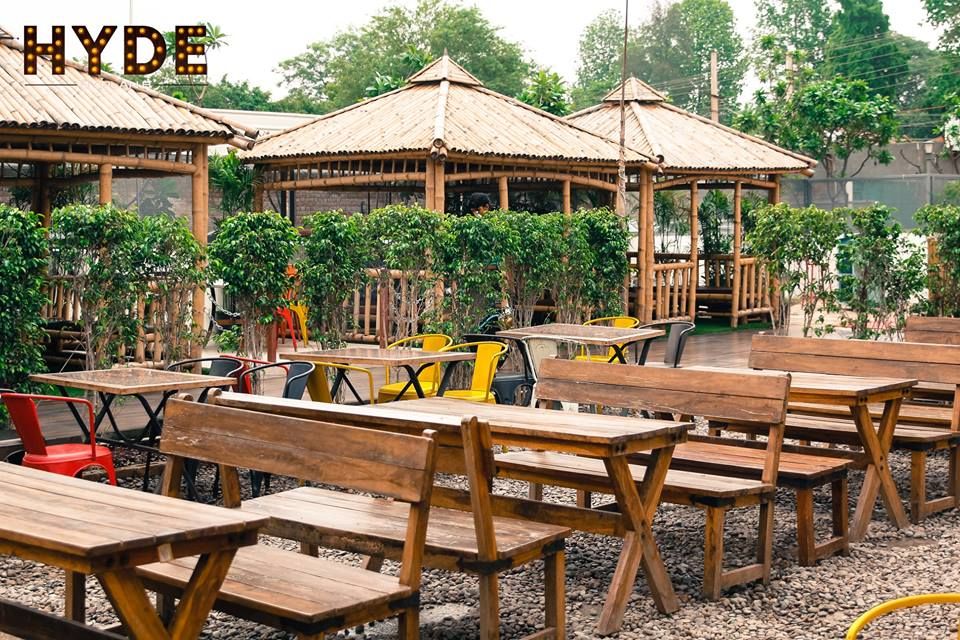 This is another one of the gems that Gurgaon throws up, and it is hugely popular for some amazing food and rather generous portions. The friendly staff and prompt service only make this an absolute must-visit. What else, you ask? Well if you enjoy alcohol with your meals but don't have the heart to pay for obscenely expensive drinks, Hyde has the option of BYOB too.
What to try out: Pizza, dal makhani and tandoori chicken
Average cost: ₹1,000 for two (approx.)
Timings: 12:30 pm to 11:45 pm
Do you know of any secret, hole-in-the-wall restaurants or BYOB bars in Delhi you frequent and would like to share with us? Tell Tripoto, because who doesn't love to get merry every once in a while?
While you're here, check out Tripoto's YouTube channel for some inspiring travel videos.
Frequent searches leading to this page:-
bring your own booze delhi, byob places in delhi, places in delhi where you can take your own liquor, bring your own booze restaurants in delhi, hangout trips in delhi