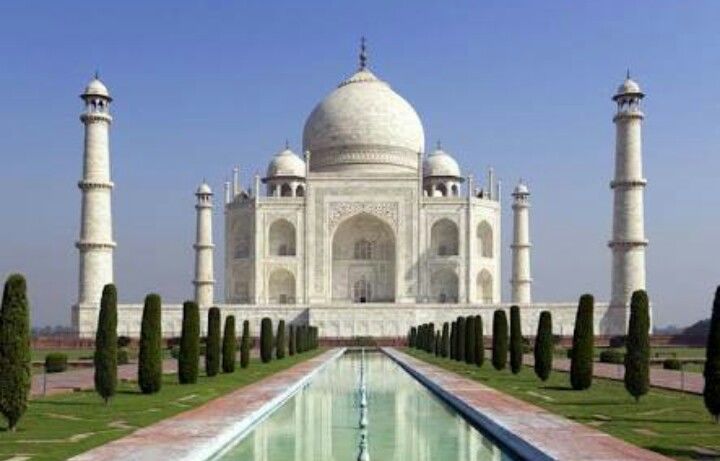 Thinking about love and at the same time thinking about cruelness... Yea it's true it's happened with me when I was just planning my trip.
Everyone needs love, how much??
Is there any amount needed?
Is love supporting or loving your partner no matter what happening to others because of you? Is this the true love?
I know you are confused with my words..Let's begin the joinery and the answers of my question.
How to prepare
If you are interested in history and love to collect the information about monuments then the Taj Mahal should be one of your destinations.
Taj mahal which is originally built by Emperor Shah Jahan in 1632 in the memory of his loving wife Mumtaj. It is located on the bank of river Yamuna.
If you are living in Delhi then it will take only one day to visit the Taj. You can take Bus or Train from Delhi to Agra. It will hardly take 4 to 5 hours to reach Agra.
You can also book tickets online from make my trip and other portals.
I travelled from Bus. It was a good experience. My mind was not sure what should he think, Love or the cruelness behind the Taj.
After you've reached
Once you reached in Agra then it's good to book an auto or a taxi to go to taj mahal if you are in a group. Individually prefer the common vehicles. Then start your journey.
Agra is blessed with a number of historical monuments and the Taj Mahal is most famous for his shine, peace and the untold stories of love and pain.
With the help of taxi I reached at counter buy ticket of 10 rs. Choose the gate which is nearer about you. I choose the western gate and entered in Taj Mahal.
Visit the Taj Mahal
"OH MY GOD " I can't believe in my eyes. It's like a dream, a white marvel full designed building is in front of me. I had been listening stories about Taj Mahal science childhood and it was my wish to visit Taj Mahal once in my life. Then when I was there it's completely was like a dream for me. I was speechless and I still don't know why my eyes was filled with tears.
What kind of love was that??
Is it really true love??
What kind of instruments was used by those labourers?
All was just wow. Since childhood I had been reading the stories about Taj mahal. I remember I read Shah Jahan build taj mahal for Mumtaj and than cut the hands of labourers. I still don't know what's the truth because I've not seen that. But if that was true than the logic behind this is Shah Jahan want that "Taj Mahal should be only one in whole world".
Seriously it's only one in the world. One thing I observed that taj mahal looked same from all directions. You can't say which is front or which is back.
Anyway for people information there is no shoes and eatable things are allowed inside the Taj.
In evening half of sun rays was falling upon the Taj and it was shining like a diamond.
I didn't want to come back but it's a part of life we can't stop in one place. Life and time is keep moving so why should I stop........