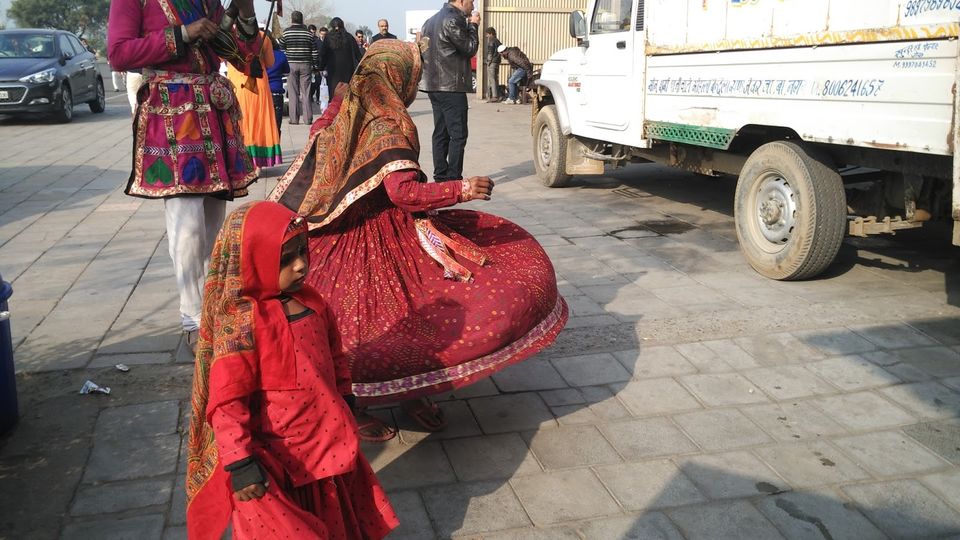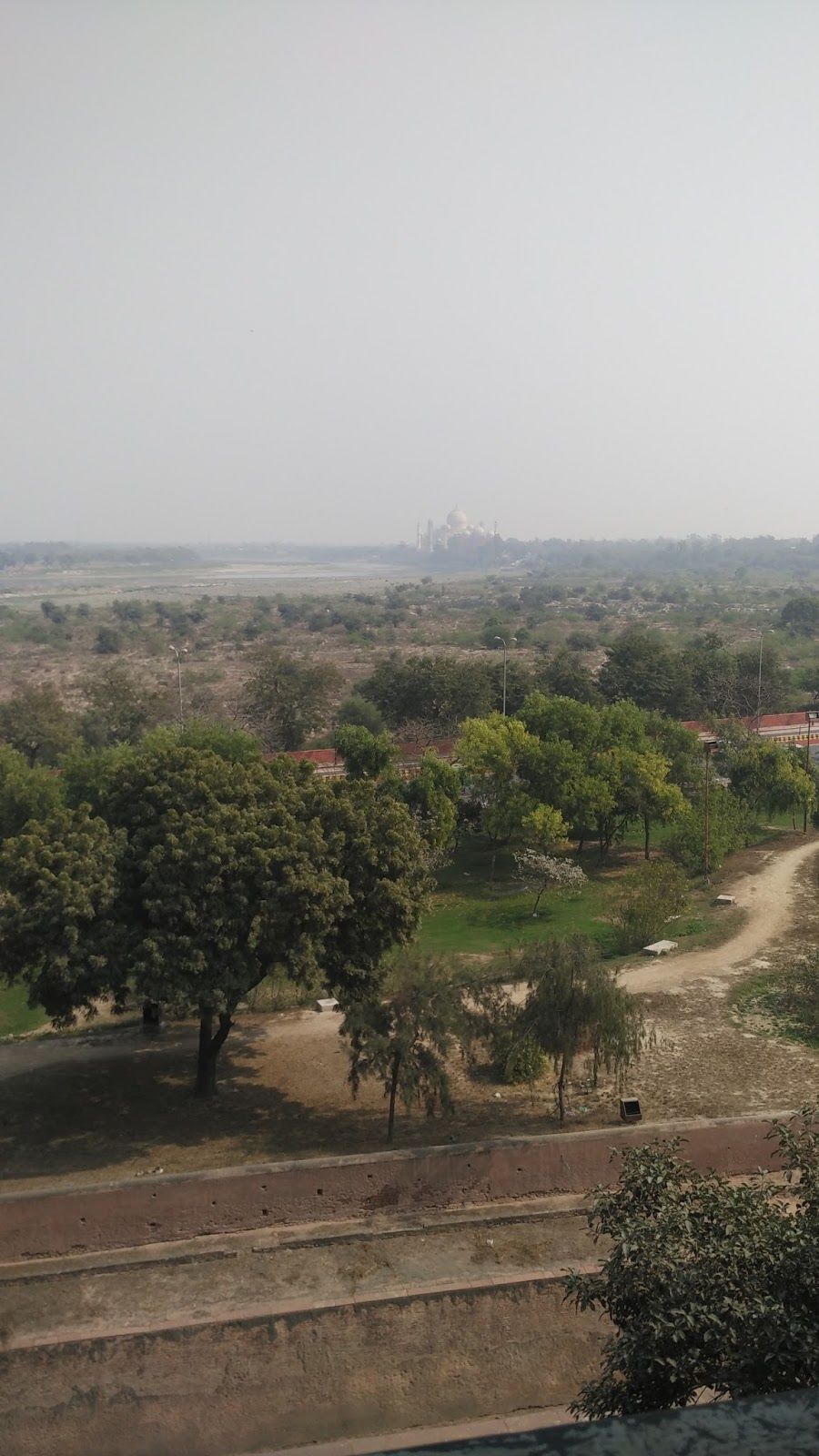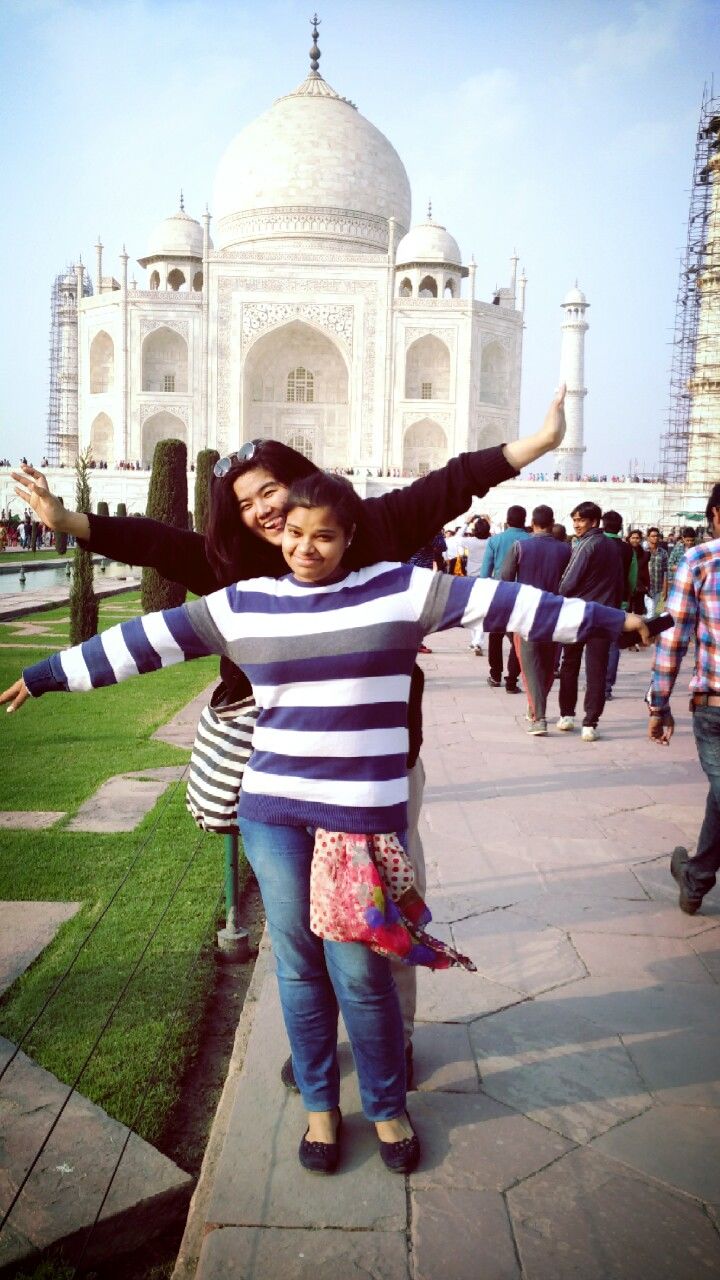 This Valentine day I thought of doing something new, me and two of my friends who are single thought of celebrating Valentine days together. So we decided to go for a day trip to Agra, Mathura and Vrindavan. As I have visited Agra before but this time I thought of writing and telling people about my experiences that how we three girls started a new way of living as we had very bad past. Somehow we three met together and known about each other and thought to do something good and live the life to the fullest.
As my topic is 'Wonders happened for 'Love' I choose this topic because as we know the famous 'Taj Mahal' is one of the seven wonders of the World which was constructed because of love. Shah Jahan made this 'Taj Mahal' in the memory of his beloved wife 'Mumtaz'. The other places Mathura and Vrindavan which is also known for the love story of 'Radha Krishna'. This is the place where Lord Krishna took birth and spend his childhood and created beautiful stories of his love life as much I say - his stories are endless.
So now I am going to tell you how we did the trip. As we didn't have much budget so we went for Volvo bus tour. The route was Delhi – Agra – Mathura – Vrindavan – Delhi. We booked a bus one day before and pick up point was given to us – R.K.Ashram Metro Station gate No. 3. In morning we reached at the pick up point and the bus arrived, we boarded the bus and our journey started. All of us were very excited for the trip. As there are two routes to Agra one is Mathura route and other is the Expressway which is newly constructed and it took only 2 -3 hours. We already carried snacks with ourselves as we know we were in a bus so it will not stop as per our choice. One of my friend stays with her family so her father made very tasty spicy fried rice with vegetables and bread omlet, three of us had and we were full. Later around 09:00 a.m the bus stopped at the highway for the breakfast in the hotel named Hi –five we were already full so we just had tea over their. Thanks to my friend for the spicy and yummy breakfast as it help us to save little amount of money. When we were entering the Hi – five Daba one Rajasthani Man with his two girl child dressed very beautifully in proper Rajasthani Costumes were performing – Father was playing music and the two girls were dancing on the tune. It was very nice to watch them. All the viewers liked them so much they were paying some money for their good performances. Later, after 40 minutes we proceeded towards Agra. As we reached Agra our first destination was Agra Fort.
Agra Fort : It is said by the locals that Agra Fort is 350 years ago built by four Emperor Humayun, Emperor Akbar, Emperor Shah Jahan, Emperor Salim. This place is in the Aravalli Hills by cutting the rock Fort is constructed. There are many special places to see inside the fort. A room where Shah Jahan used to stay and get direct view of Taj Mahal and beside both the sides of the room his two daughter rooms were their. He had three legal wife and 300 illegal wives who used to stay there, and down to his room Meena Bazzar (market) used to be their for the ladies specially.
After visiting Agra Fort and view of Baby Taj ' Itmad – Ud – Daula' we took little break for lunch as we were very hungry also. So, bus stopped at Raj Mahal Restaurant but we went to another Daba because the food in Raj Mahal was little costly for us. We had our lunch in local Daba as it food tasted was ok not that good. During lunch we interacted to many people who were travelling with us – Family from Darjeeling, a couple who came to enjoy their valentine. After our lunch we were taken to Taj Mahal as the guide only brought tickets for us and we paid him directly or else we had to wait for 15 – 20 mins in a quene to get the entrance to Taj. We were given 2 hours to visit Taj Mahal.
Taj Mahal: As we know Taj Mahal is one of the 'Seven Wonders Of The World'. It was built by Shah Jahan in the memory of his wife Mumtaz which was his favourite wife among the all his wife. The Taj Mahal was designated as a UNESCO World Heritage Site in 1983 for being "the jewel of Muslim art in India and one of the universally admired masterpieces of the world's heritage". Taj Mahal construction took around 22 years (1632 – 16 53). The architecture of Taj Mahal is in Indian, Persian and Islamic style. Taj Mahal is constructed by using the best quality of marble from Rajasthan, Tibet, Afghanistan and China. Around 320 million were spent during that period of time. Around 20000 workers worked day and night to complete Taj Mahal. It is said that Shah Jahan cut off the hands of all the workers so that such a structure could not be built again.
The Day we went was Sunday as well as Valentine Day so lot of rush was their so it took around 3 hours to visit the place and come back to our bus. Then, all the people of bus came back and then we proceeded towards Mathura the birth place of Krishna. It was already late in Agra and it took around 2 hours to reach Mathura. We reached Mathura around 8:00 pm as all the other places were closed and we cannot visit due to dark night. Luckily only one temple was open "janmabhumi (Birth Place) Temple Mathura" the famous temple of Mathura, as it was also suppose to be closed. All of us rushed to the Temple and luckily we can see the last kirtan (chant ) of the day and God's hidden by the curtain as its said the god went to rest and sleep. Then we visited the whole temple and at last we went to take a part of first offered of deity food (Prasad). Its melted my mouth, it was so yummy and tasty I have never had before. Then we again rushed to the bus as we had to proceed towards Vrindavan. It took us around 20 -30 mins to reach their but unfortunately everything was closed. We went walking to the streets of Vrindavan. First we saw a temple which is the most oldest temple. It is said that before it used to be seven storey building but Mughals attacked and now its only 3 storey is left. There are lots of monkeys you can find over here. Then we went walking the local people said there is a white building where Meera a devotee of Krishna used to sing and dance here, till date followers of Meera are there who chant and from morning till evening. Then we went to a small temple which is very unknown and was open temple only where we visited. It is said that temple is made in that place where Lord Krishna fought with the devil Kalia Naag a snake who poisioned the river Yamuna. He fought so that he wouldn't harres the living being but later, Lord Kishna let him free by making Naga promising he would not disturb living being again. Back side of the temple there are trees which are in pairs you cannot find any tree single, it is said that in this place the eternal love of Radha and Krishna happned. After visiting few places we came back and had lassi which is very special in Vrindavan. We returned to bus and was back to Delhi in hours.
But I really want to tell you that there are lot more to know about Lord Krishna which cannot be described in this short Journey but whatever we saw it was worth and Knowledgeable. This is a very little description which I gave you about Lord Krishna and his beautiful stories. One should visit here during Holy Festival and Janmastami as it is the best time to visit the place.
I and my besties Karma Zomkyi and Shreen Jhon enjoyed a lot as without them I cannot have such wonderful trip…….
This post was originally published on 'Treasures On Earth'.