Chahe wo Chandni Chowk ki tang galiya ho, ya Lal Quila ke jhande ki shan Purani dilli nahi dekha toh, kya dekha janab!
Often called the City of Jinns, this cultural capital is nothing without the chaotic streets of Old Delhi which still holds a charm of historic beauty in its every corner. Whether its the famous Paranthe Wale Gali or the majestic Red Fort, this little world in the busy streets of New Delhi has that glory of past entact in its air.
Despite being a Delhiite, I have never really explored the Old Delhi. There are majorly two reasons, I was always scared of its dingy lanes which is always crowded with people and the second was I never really felt the urge to go and explore this side of the city. The latter one was quite a significant reason for me to being that couch potato all these years.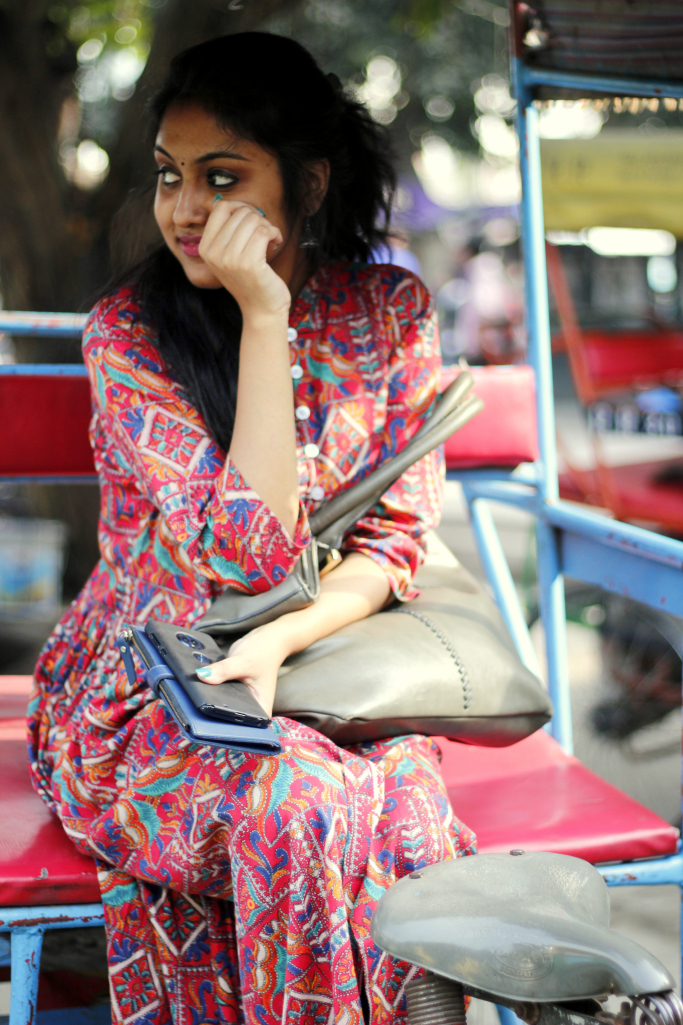 So finally after 21 years, I decided that why not let's just go and see why everyone always feel nostalgic about Old Delhi. Akhir hai kya waha aisa?
It was a Sunday afternoon, me and one of my photographer friend took our bags and went out on a heritage walk to see the treasure trove of Delhi, A.K.A Chandni Chowk.
How To Reach Chandni Chowk?
It's quite a significant thing to mention, because with the arrival of new metro lines it has become quite confusing for the people to find the nearest metro station to reach Chandni Chowk. So there are three metro stations near the main market - Chawri Bazaar, Chandni Chowk and Red Fort (Lal Quila).
The moment we stepped outside the Chandni Chowk metro station, it felt like for a second I am in a whole new world. It was a chaotic at every corner of the street and we were literally pushing our way out.
First Stopover: Red Fort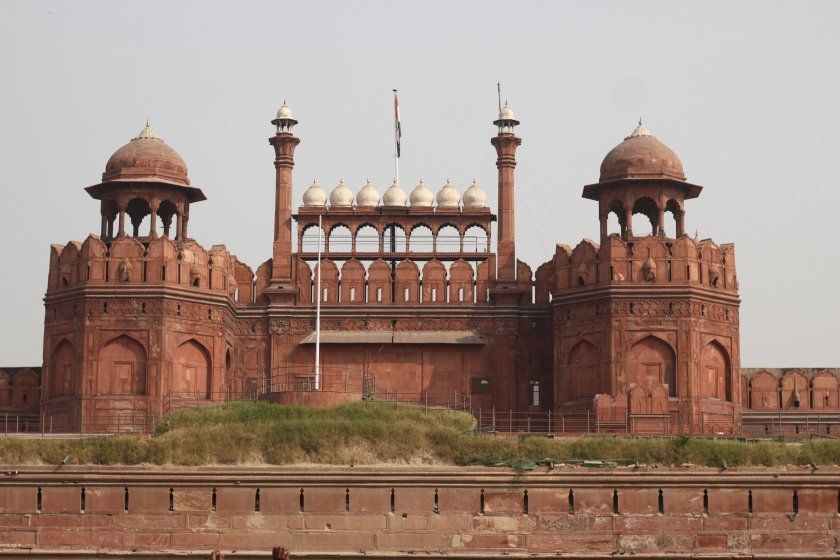 So the first thing we did the moment we came out of that human chaos was to find our ways to the Red Fort. Now, it might be weird to know that even though being a Delhiite, why would I go to the Red Fort at the first place. But I would say, why not? The glory of this red architecture is the heart of Old Delhi. From a far away distance, we were able to catch the sight of the Indian flag waving from the top of fort. But unfortunately we were not able to get inside the fort as it was very crowded and we were running out of time.
Second Stopover: Jama Masjid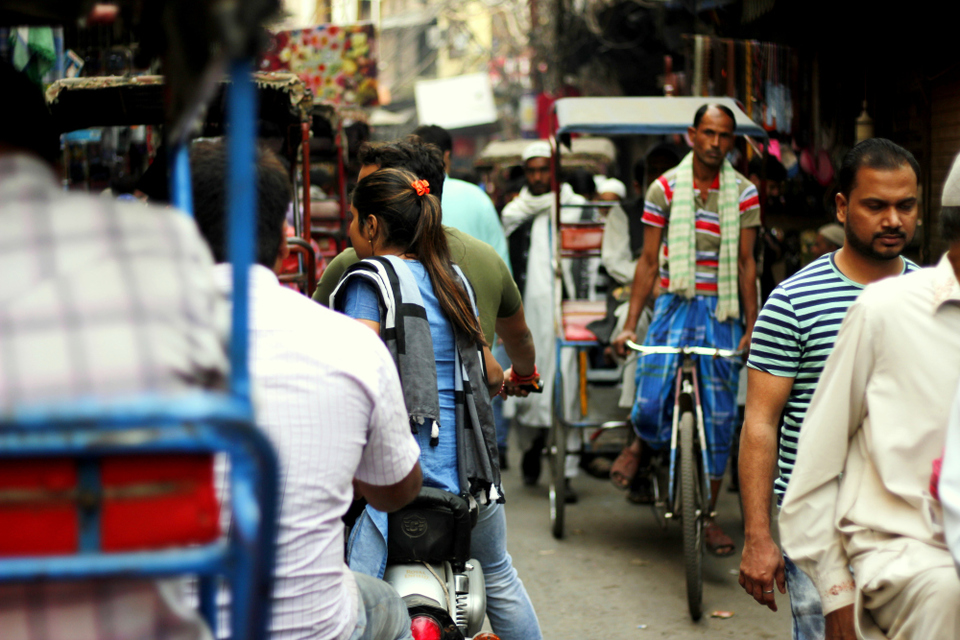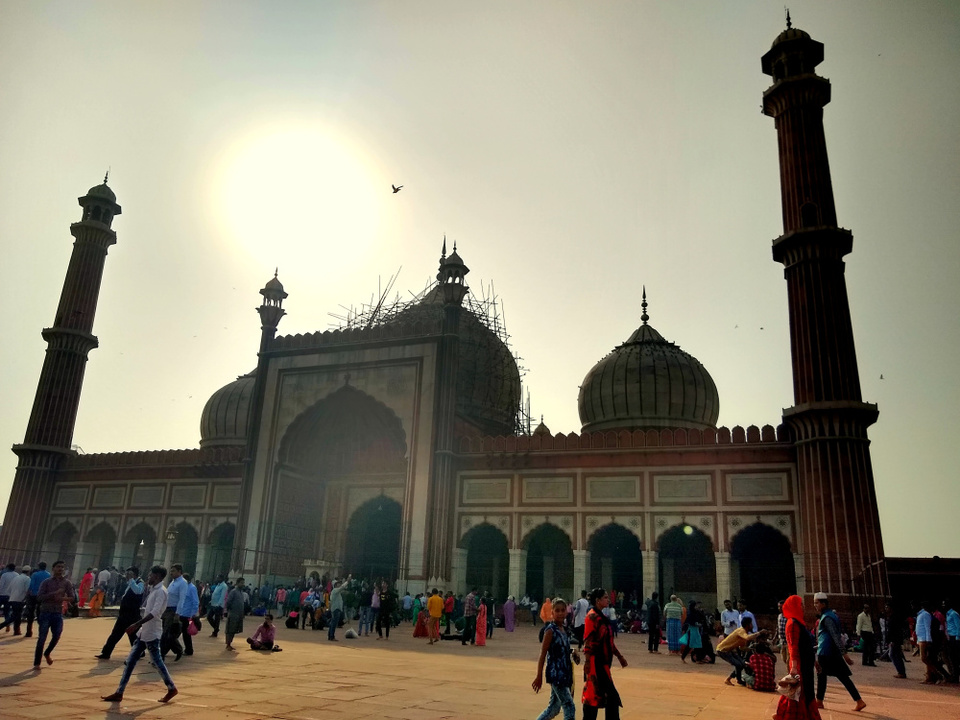 After our brief meetup with the Red Fort, we took a rickshaw to head towards Jama Masjid which is another majestic marvel of Old Delhi. Settled just in the middle of the dingy lanes of Chandni Chowk, this place always gives a peace to the soul. Spread across a wide area, Jama Masjid welcomes everyone with open arms. These pictures we clicked will justify its beauty more than the words.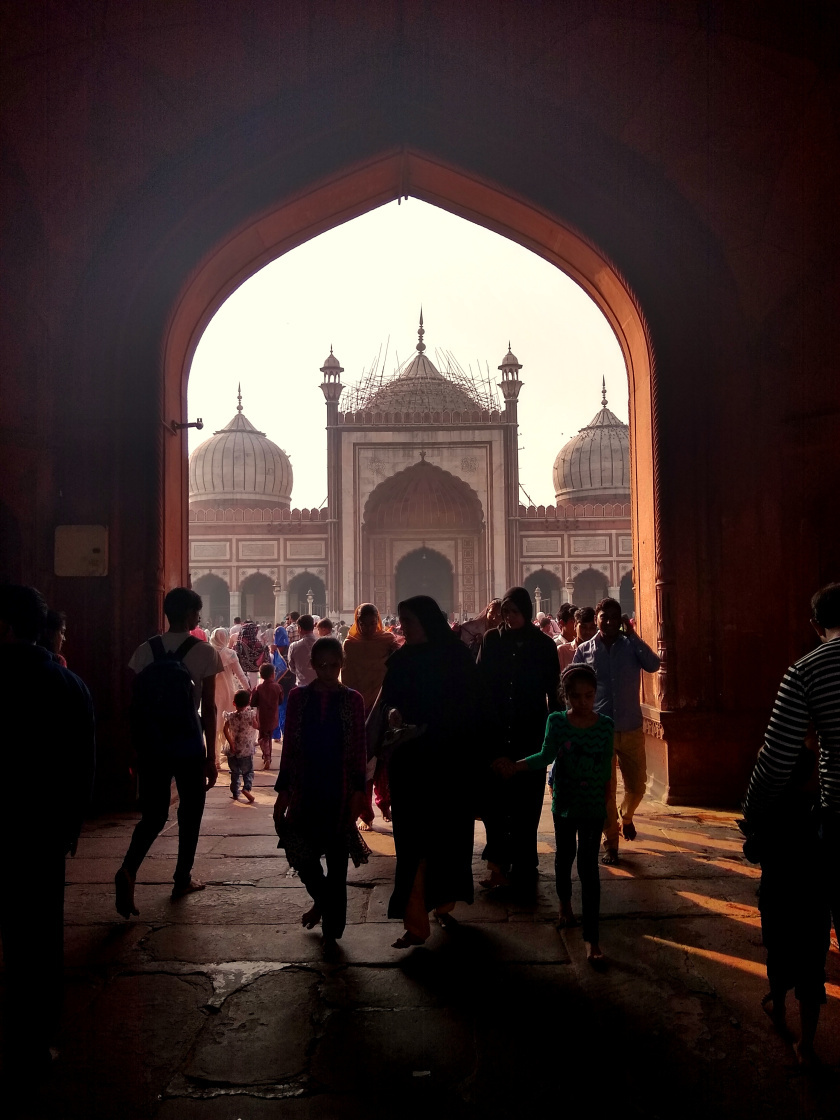 *Tip:* Make sure to cover your arms and legs before entering Jama Masjid. It is strictly not allowed to enter the premises wearing sleeveless tops and shorts.
Third Stopover: Daryaganj Book Market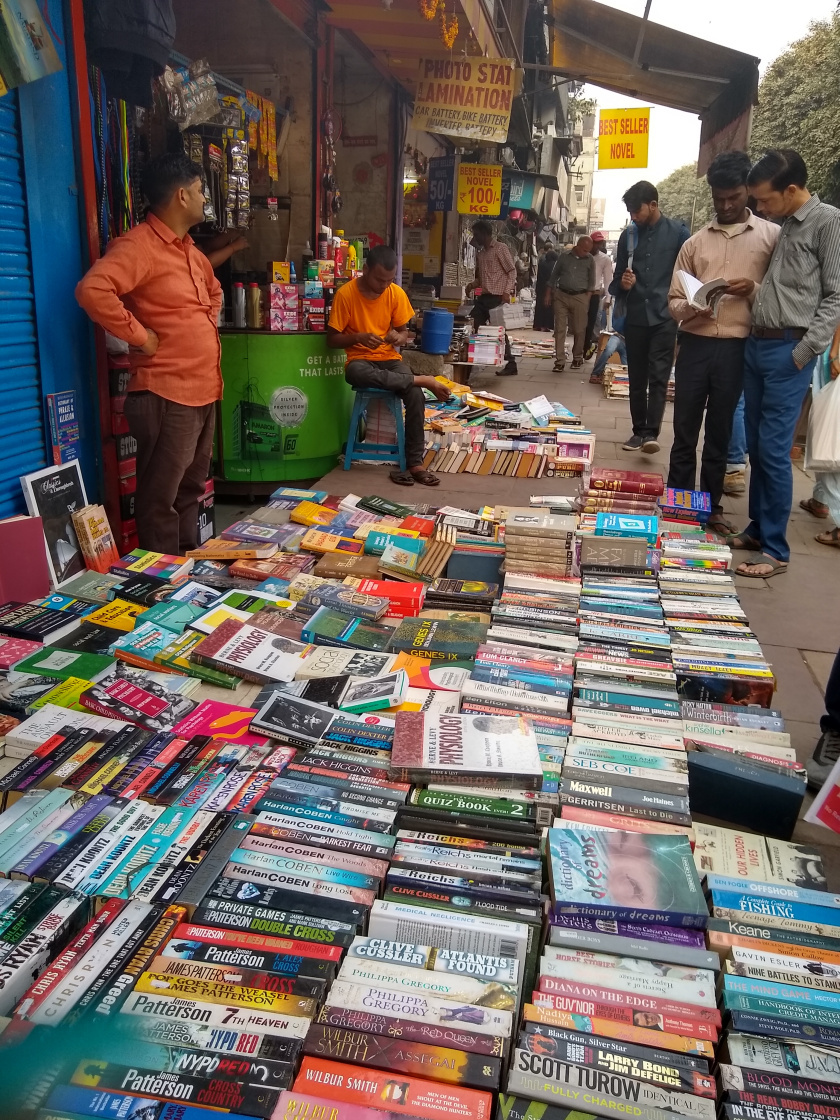 If you're a true book lover, then Daryaganj market will be your paradise hidden in the streets of Old Delhi. We took a rickshaw from Jama Masjid to reach somewhere near Delhi Gate and there we saw this endless book market which only sits on Sunday. You can easily find books written by famous authors, bestsellers and many more lying around the market and sold at a very negligible price. So if your stock of books is over, visit this market on next Sunday to get yourself a bundle of books.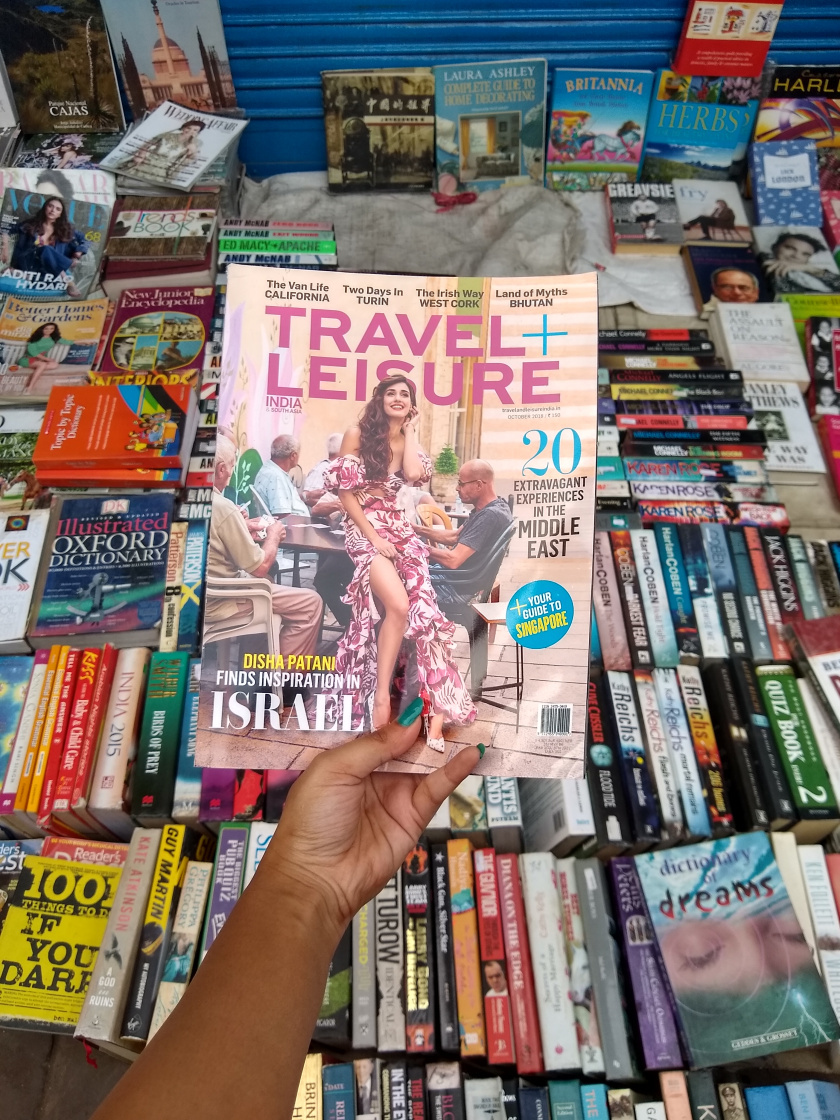 Food Culture Of Old Delhi
Now after moving around for so long, a food break was needed. And when we are in Old Delhi. the options to hog over food are limitless. From the famous Natraj's chaat bhandar to the Al Jawahar near Jama Masjid, this place has something for every kinda food lover.
As we were near the Daryaganj market, we headed to have a scrumptious lunch at "Zaika" which is located just on the main street. So, if you're in a lookout for some delicious Mughlai or Tandoori Zaika, this place can be your perfect retreat.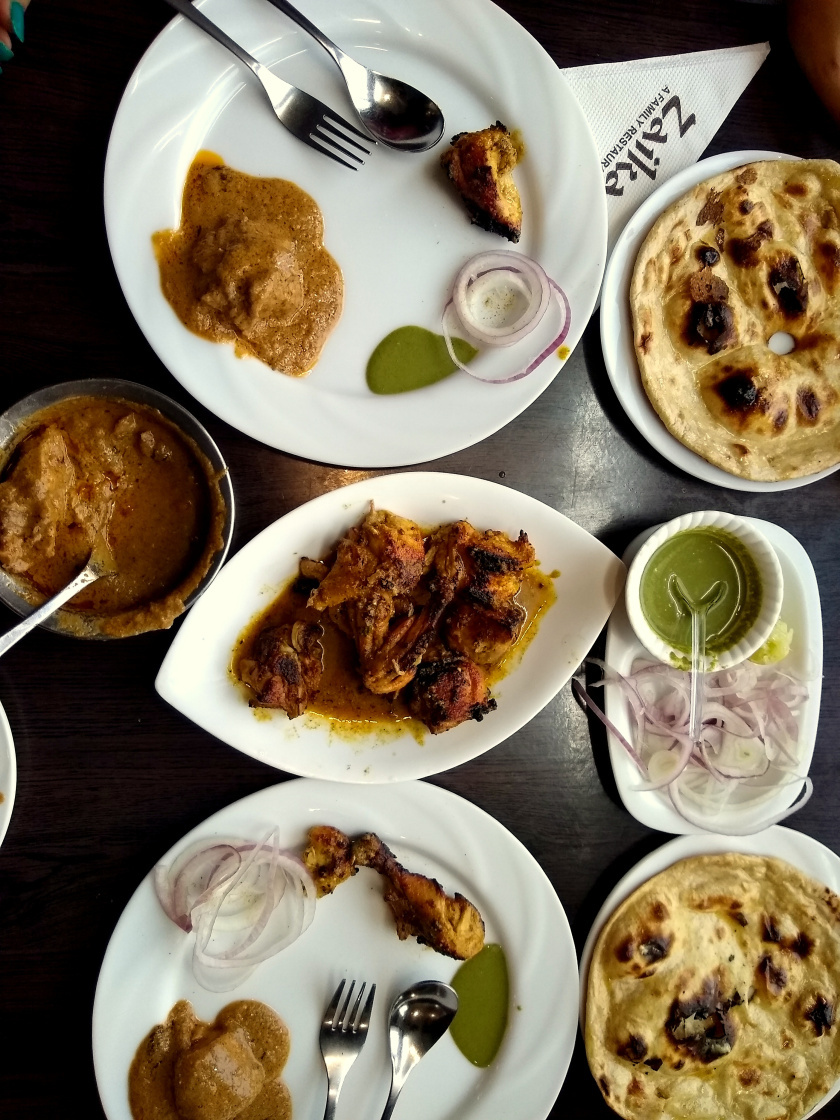 Apart from this there is the famous "Paranthe Wali Gali" where you can enjoy the taste of authentic Indian flavors in the form of a Parantha which is deep fried in oil.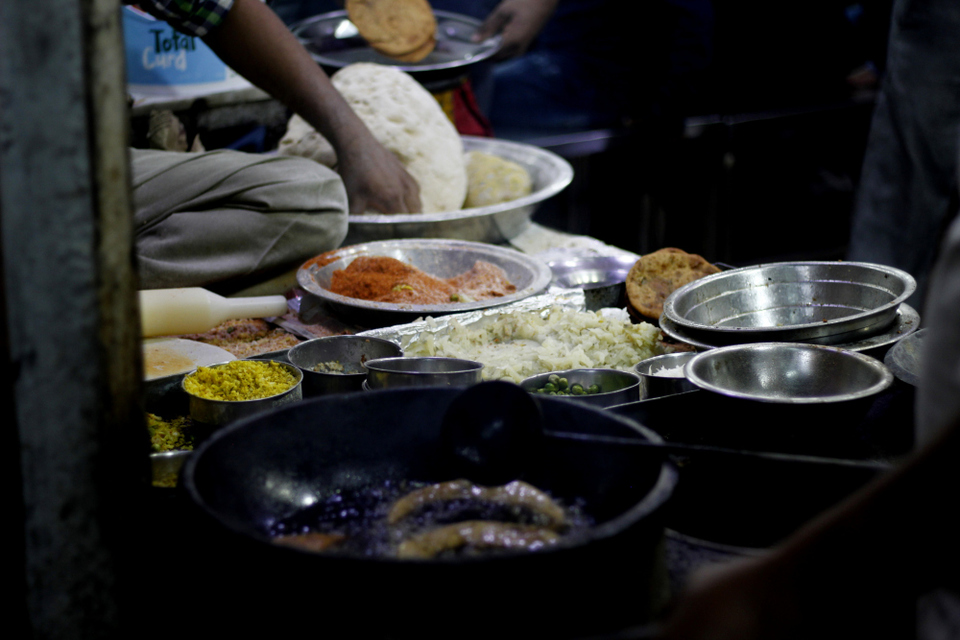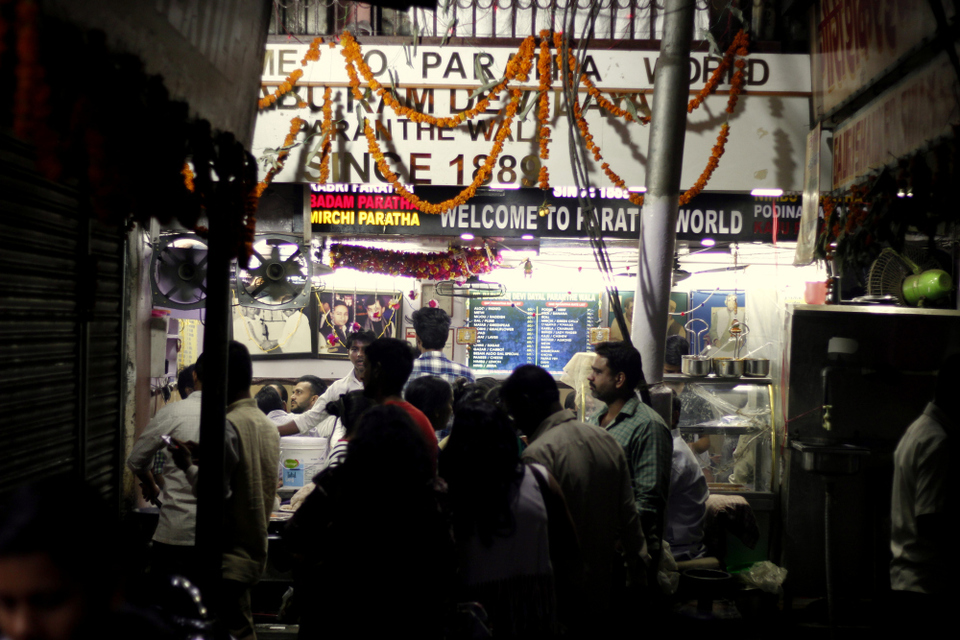 And after roaming around for almost the whole day, we were pretty tired and ready towards home bidding adieu to the old lanes of this part of Delhi and get immersed in the dazzling life of the metropolitan life.
But all I can say is that there is much more to this place which is still unexplored. All I can bet is that the nostalgia will hit you hard once you reach these dingy lanes.
Deeply hoping that I have justified the beauty of Old Delhi through my words. But even though you think there are need to be something more added to this, then just drop in the comments. It's always good to hear from you people and don't worry the next blog will be not this late. *I promise *
Until next time,
Love_theduskygirl ❤